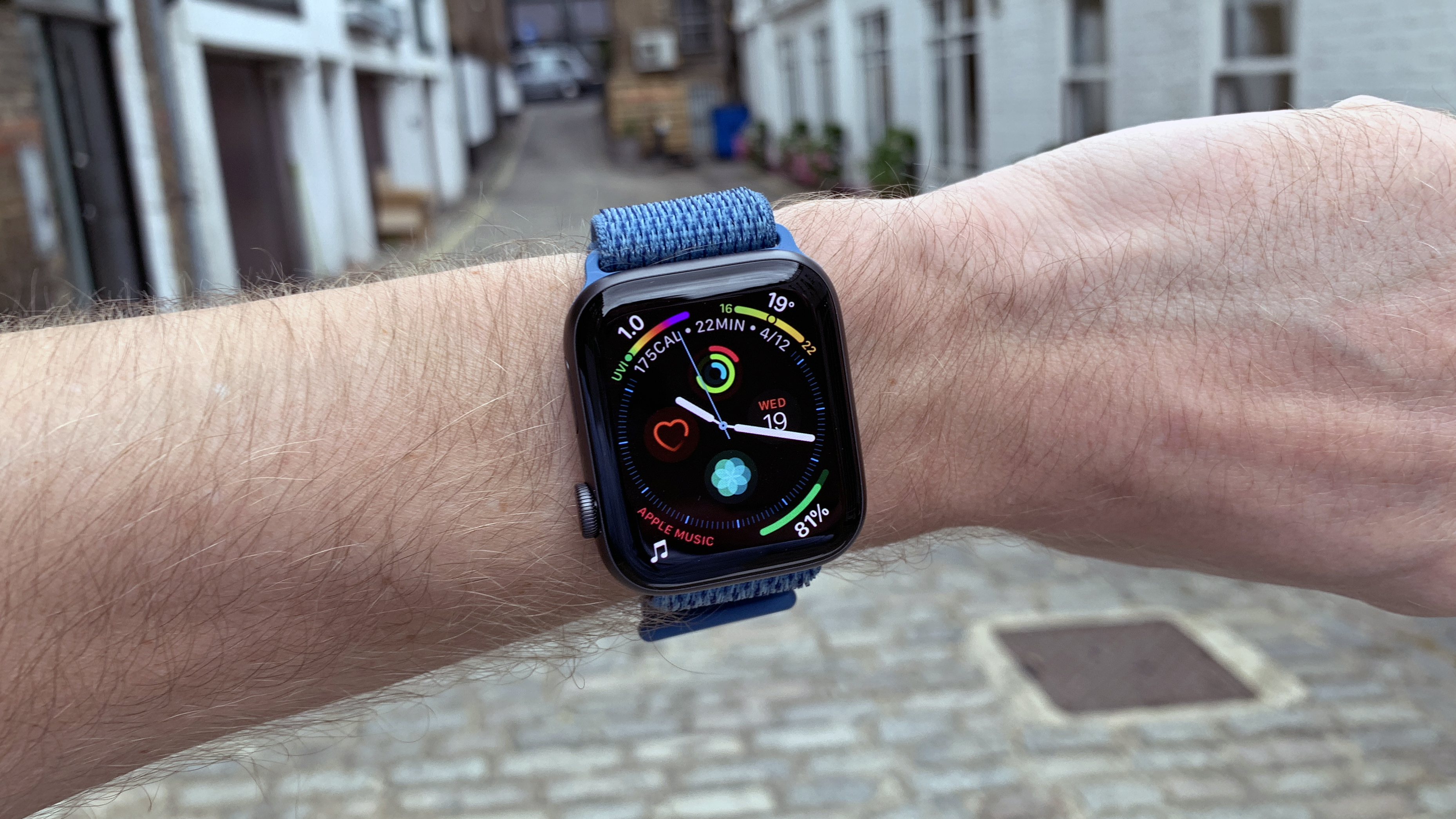 The Apple Watch holds the title of the best selling smartwatch, and a version of it adorns wrists all over the world – but it's still not perfect. The Apple Watch 4 is the company's most elegant device yet – it sits near the top of our best smartwatch list – and it's packed with lots of brand new top-end features too.
The Series 4 saw Apple introduce an ECG monitor as well as fall detection and a refreshed design that ensures existing straps can still be used while offering more screen space.
So why are we already excited about the Apple Watch 5? If the last few years are anything to judge by, it won't be long until we hear from Apple about a new device.
At the moment we're expecting it to be called the Apple Watch Series 5, and below we've put together all of the rumours we've seen so far. There aren't many rumours yet though, so more importantly you'll find a selection of improvements we'd like to see on the next smartwatch from Apple.
Apple Watch 5 release date and price
We don't currently know when the Apple Watch 5 will launch, but we can take an educated guess. It's worthwhile buying the Apple Watch 4 right now as the device is only a couple of months old and we don't expect to see a refresh from the company until September 2019.
The Apple Watch 3 and Apple Watch 4 were both introduced in September of their respective years, so we'd expect the company to follow a similar suit for its next device.
Often Apple introduces devices and then releases them 10 days later too, so once you've heard about the Apple Watch 5 it probably won't be long until you can buy one.
When it comes to price, we have no real reason to believe the price is set to increase from the RRP of the Apple Watch 4. That watch started at  $399 / £399 / AU$599 for the smallest GPS version and $429 / £429 / AU$649 for the larger one 44mm one.
If you want mobile internet, you'll be able to buy the smaller watch for $499 / £499 / AU$749 and $529 / £529 / AU$799 for the larger watch. There may be some fluctuation when it comes to the Apple Watch 5 price, but this is the clearest indicator of how much it'll cost you when it launches.
Apple Watch 5 news and rumours
So far we've yet to hear much about the Apple Watch 5, but one report may give us a hint at what we'll see. The first important report comes from trusted Apple analyst Ming-Chi Kuo, who has said the company may be set to introduce a "new ceramic casing design" on at least one model.
Kuo also believes Apple will bring support for the ECG monitor to more countries with the Apple Watch 5 – although that may also be a software upgrade for the Apple Watch 4 – as well as a new way to charge your watch.
He believes Apple will adopt two-way wireless charging on its next generation of smartphones, which would mean you'd be able to place your Apple Watch on the rear of an iPhone 11 and charge it up using the phone's battery.
Elsewhere, it has been reported that Apple is working on a sleep tracking feature, so the Apple Watch 5 might finally be able to track your sleep without you needing to download a third-party app.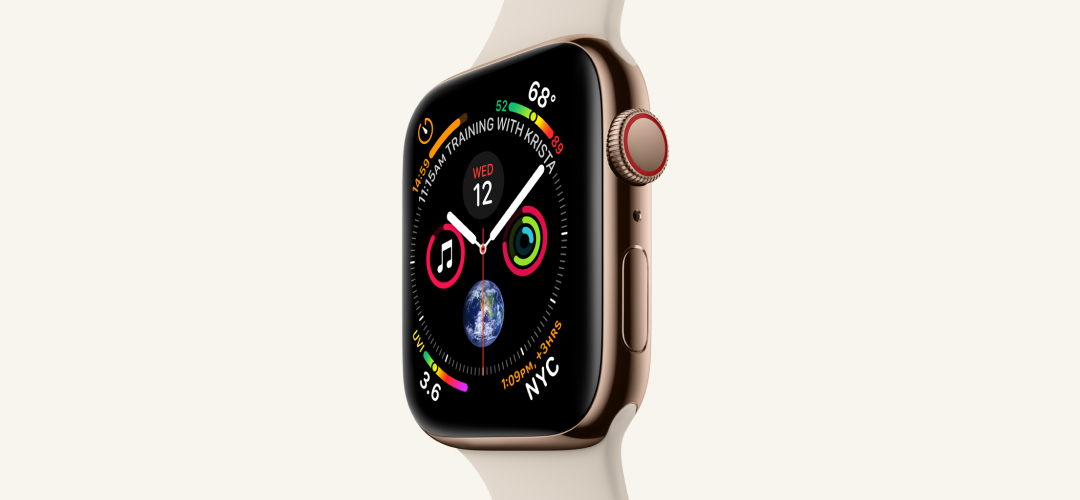 Given that much of the hardware should already be in place, it's possible that sleep tracking will also come to older models as a software update. However, the report says that the feature should arrive by 2020, so we might not see it until the Apple Watch 6.
A report from Reuters has also claimed Apple will be looking to Japan Display to make OLED panels for the Watch 5. That's unlikely to have any effect on the end product, but it's interesting to see the company is already preparing its manufacturing deals ready for this year's device.
A patent filed by Apple shows a system that monitors chemicals in the air to 'smell', which could track your body odour or sense air quality where you're exercising.
A glucose monitor manufacturer has also confirmed it's making a device specifically for the Apple Watch, which may mean we're closer to seeing an unobtrusive version of the tech included on a future Apple smartwatch.
That's unlikely to be on the Apple Watch 5, but the new accessory may specifically work on the next-gen Apple Watch.
Another report suggests Apple may be readying itself to switch over to microLED technology from the traditionally used OLED tech on its Apple Watch range.
That is unlikely to happen for the Apple Watch 5 though as the company is said to only be in the early stages of the switch now, so it's likely whatever Apple Watch we see in 2020 will be the first to include it.
It's thought the company is switching to microLED to help improve the watch's battery life.
Little else is known about the Apple Watch 5. Consistent rumours surface every year with Apple patenting round screens and a variety of other technologies, but at the time of writing, we have no reason to believe these are true for this smartwatch.
Apple Watch 5: what we want to see
A new smartwatch from Apple hopefully means some meaningful innovation.
The Apple Watch 4 was a big change for the wearable line, but we're hoping for even more on the next-generation smartwatch. Here's what we're hoping for:
1. Improved battery life
The Apple Watch doesn't have the worst battery life for a smartwatch, but neither does it have the best.
The Apple Watch Series 4 does have the best battery we've seen on a smartwatch from the company so far… but we always want more.
Apple may be able to improve its processing tech to eek more out of the battery that's already inside or perhaps the company will include a larger cell to result in improved battery life.
Apple may even take a radical step and include a low battery mode as we've seen on other watches, such as the TicWatch Pro.
2. A wider selection of apps
This is something that would improve the entire Apple series of wearables. We've seen some major players drop support for Apple Watch including Instagram and Slack, and we'd like to see Apple invest in getting those users back onto watchOS.
If it can't get the big-name services, we'd like to see Apple get developers more involved in the platform to create innovative apps for the service that compete with Tizen and Wear OS.
3. And something special for Spotify
2018 saw the debut of a Spotify app on your Apple Watch, but it's not what everyone wanted. You can currently only use it to control music on other devices, meaning you can't download albums or playlists directly to your watch.
Apple Music does allow that on the Apple Watch, so why can't the company include similar support for Spotify? In fact, we'd like to see the company embrace support on its wearable for Tidal, YouTube Music and a variety of other streaming services too. It'd be a major step for Apple to open up like this and in return, it'd mean a lot for certain users.
4. Better sleep tech
Apple's sleep tracking technology isn't the best on the Apple Watch, and we have found it doesn't always track each night's sleep with great accuracy. We'd like to see the company focus on improving this feature that some find essential on their smartwatch.
You can buy a variety of different sleep monitors that can be installed under your sheets, and we'd like to see Apple embrace its top-end heart rate tracking tech to rival some of these.
5. A slightly thinner design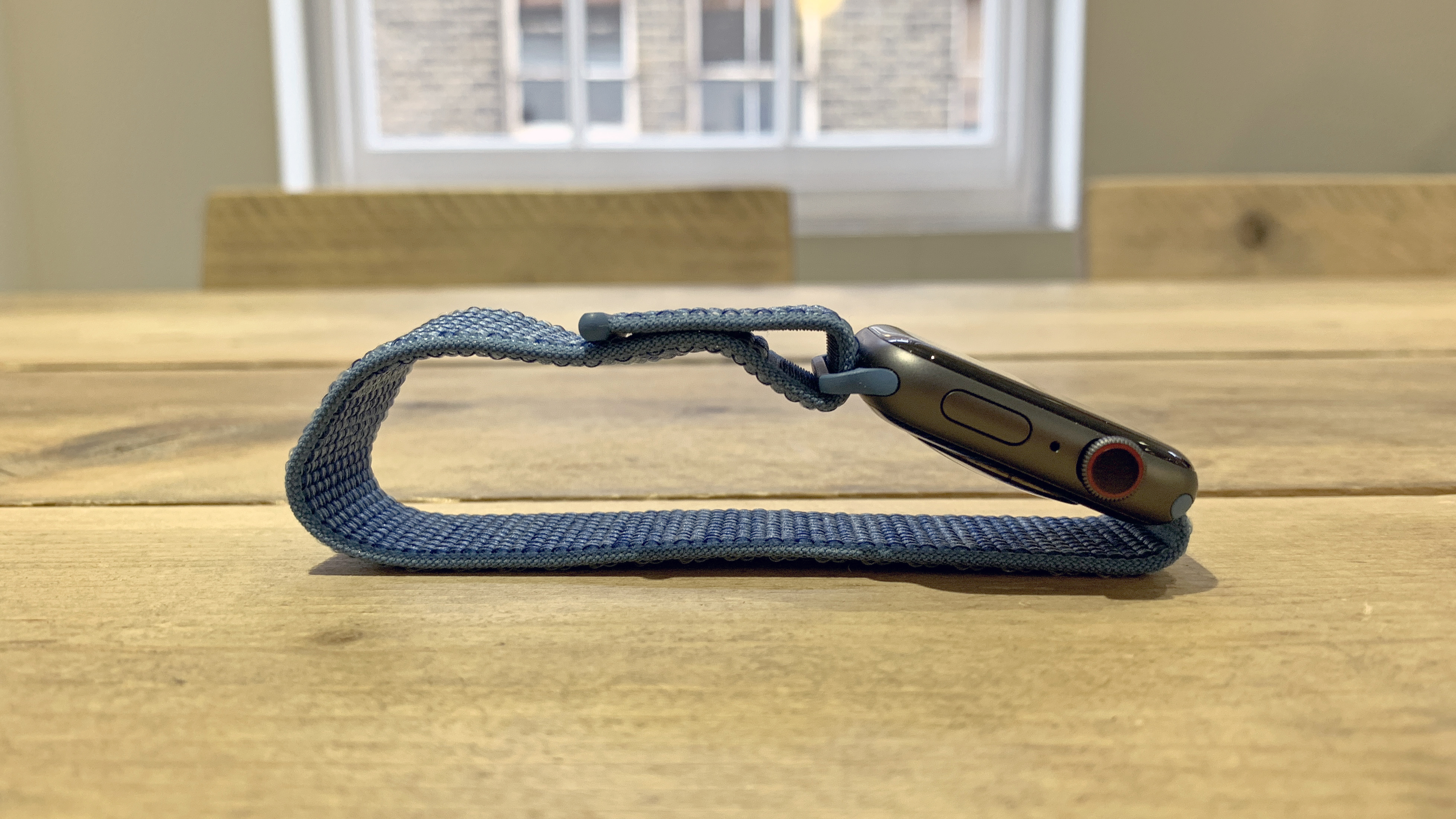 It's another one we're always asking for, but the Apple Watch does still feel thick on your wrist. The Series 4 in 44mm does feel thinner because it's larger, but it's still a thicker device than some other smartwatches money can buy.
Apple may be able to trim it down a touch further too by including smaller processing tech and perhaps a new battery tech. We don't know how Apple can do it,  but we'd like it to.
6. Support for Android
Here's the one on the list most certainly won't happen, but we're including it anyway. We'd like to see the Apple Watch 5 include support for Android devices.
In the five years since the announcement of the original Apple Watch we've always wanted this, but the company has kept compatibility limited to its own iPhone line.
Android Wear started out as a platform for those with Android phones, but a few years in the company opened it up for support with the iPhone. That has been a major boon for the company and at last count over a third of its users were on iPhone. Wouldn't that mean a surge in sales for the Apple Watch if it suddenly worked with Android devices?
Apple has made one of the best smartwatches money can buy, why not share it with everyone? It probably won't happen, but we can dream.
7. Another gamechanger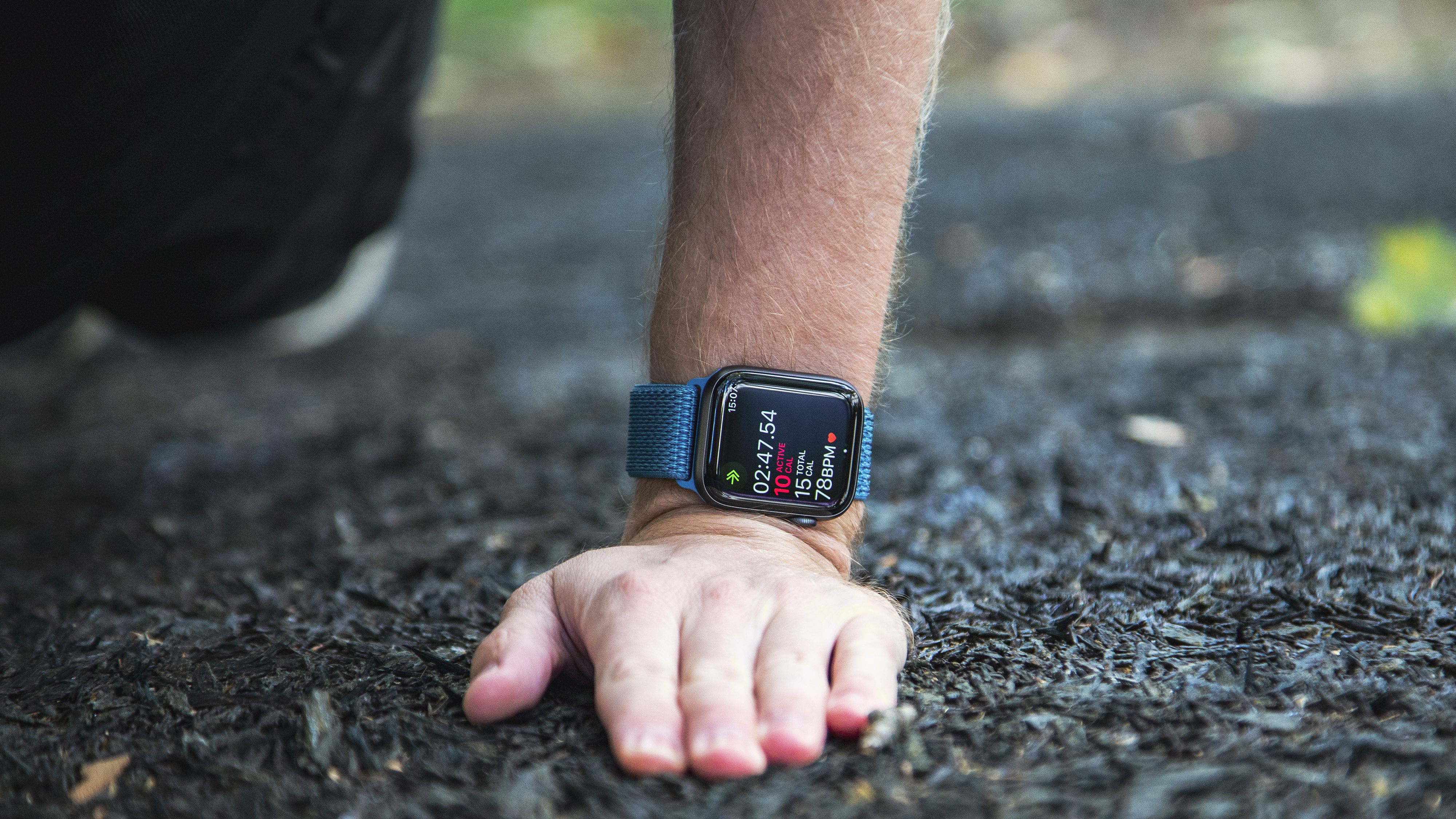 You might not be able to use the feature right now, but allowing for an electrocardiogram (ECG) easily on a smartwatch is a gamechanger for anyone who's worried about their heart health. We'd like to see Apple follow that up with another feature that makes our jaws drop on the Apple Watch 5.
That's an easy task, right? It's thought the new ECG feature on the Apple Watch 4 is set to be embraced on a variety of competing smartwatches from other manufacturers coming in 2019 proving Apple is a trendsetter with this tech.
We don't currently know what that next thing will be, but we're sure the brains at Apple are already trying to come up with that new tech. Perhaps a device that's suitable for those who suffer from diabetes? Only time will tell.