Best Bitcoin exchanges of 2021
If you're looking to get your hands on Bitcoin or any other cryptocurrency, you'll need to use a leading Bitcoin exchange or trading platform.

There are many around, but the very best Bitcoin exchanges make it extremely simple to buy and sell cryptocurrencies using regular fiat money (the US Dollar, British Pound etc.).

Bitcoin exchanges also often allow uses to store cryptocurrency, although if security is a priority, you'll want to store your virtual wealth in a non-custodial Bitcoin wallet, over which you have total control.

Before diving in head first, you'll need to be aware of what to look for when it comes to the best Bitcoin exchange for your specific needs.

A good place to start is the cryptocurrencies supported by the exchange. With many altcoins in circulation beyond just Bitcoin, you'll need to decide which to invest in. Popular alternatives include, Ethereum, Litecoin, XRP (Ripple), Cardano and more.

Additionally, it's worth paying close attention to the fees levied. While all Bitcoin exchanges charge transaction fees, it is obviously best to find one with the lowest costs in order to maximize your own profits. In some cases, however, low fees come at the expense of other important qualities.

Now we know what to look for, here's our rundown of the best Bitcoin exchanges right now.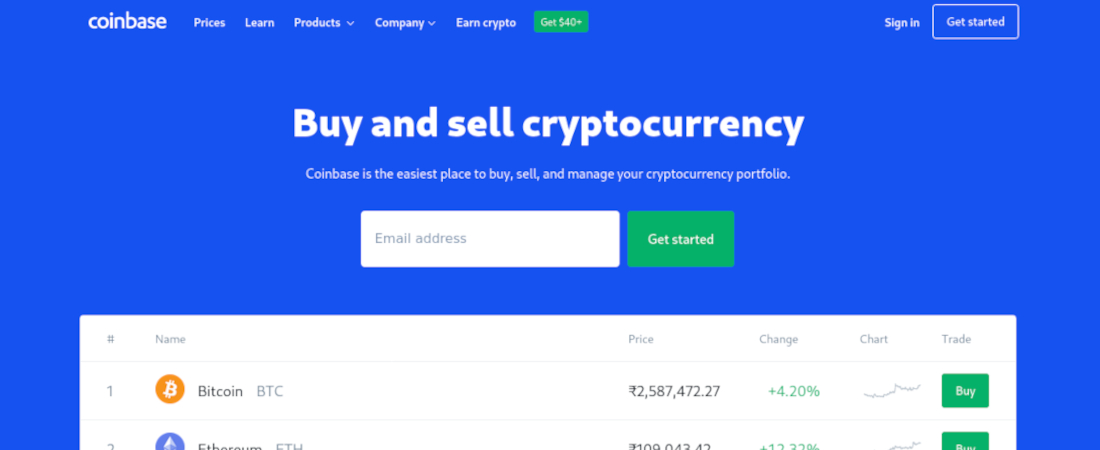 Based in the US, Coinbase is one of the biggest fully-regulated cryptocurrency exchanges. Since launching in 2012, Coinbase is said to have facilitated transactions worth more than $455 billion and its 40 million verified users hold over $90 billion worth of assets on the platform.
Coinbase allows you to buy and sell Bitcoin, as well as over two dozen other cryptocurrencies. It also supports several fiat currencies, including the British Pound, US Dollar, the Euro and more.
The company also launched the Global Digital Asset Exchange (GDAX) to better serve users who trade high volumes of crypto. GDAX is now known as Coinbase Pro and offers various trading tools designed for professional traders.
In addition to standard exchange features, Coinbase supports off-chain transfers, which allows users of the platform to send funds between one another without incurring transaction fees.
For more, read our full Coinbase review.
Sign up for a Coinbase account here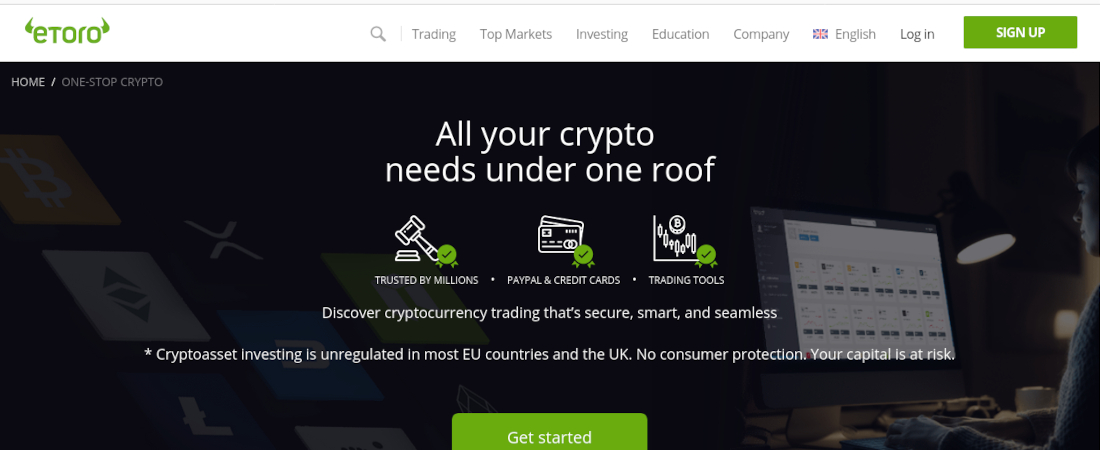 eToro is an all-in-one trading platform that allows users to dabble in currencies, commodities, stocks, and cryptocurrencies. Based in Israel, eToro boasts of millions of clients in over 100 countries.
The platform first introduced Bitcoin trading in 2013, but has since become a more well-rounded exchange that offers various cryptocurrency products.
Broadly speaking, eToro offers two mechanisms for investing in crypto. You can either buy crypto with no leverage, in which case the underlying asset is held in cold storage by eToro on your behalf. Or, you can trade crypto via a Contract for Difference (CFD), whereby you don't own the underlying asset but rather speculate on its future price.
One aspect that makes eToro stand out is that it is offers social trading facilities. Using the platform's copy-trading feature, for example, users can follow and copy the positions of other traders.
For more, check out our full eToro review.
Sign up for an eToro account here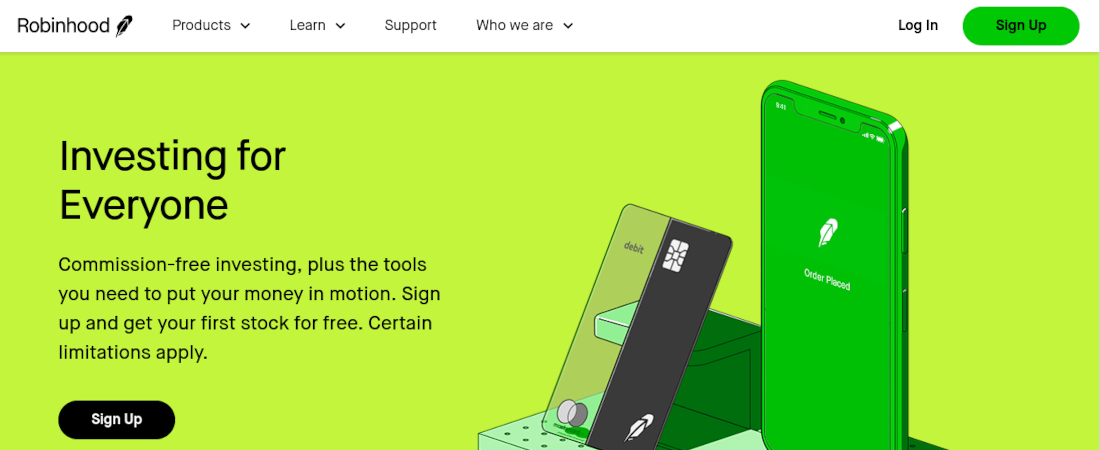 Robinhood burst onto the financial services scene in 2015 with commission-free trading of stocks and exchange-traded funds (ETFs). Thanks to its mobile-first approach and a promise to make investment easy and affordable, the platform quickly caught the fancy of the new and experienced traders alike.
While the platform has been mired in controversy thanks to its handling of the recent GameStop short squeeze, it continues to be popular because it allows users to trade in stocks, options and ETFs via smartphone and charges minimal brokerage fees.
Starting in February 2018, the platform began to allow its users to trade cryptocurrencies as well. It started with just Bitcoin and Ether and has gradually increased the number of coins that can be traded on the platform.
However, the service is available to US users only and cryptocurrency purchased cannot be moved into non-custodial wallets nor used to make payments of any kind.
For more, check out our full Robinhood review.
Sign up for a Robinhood account here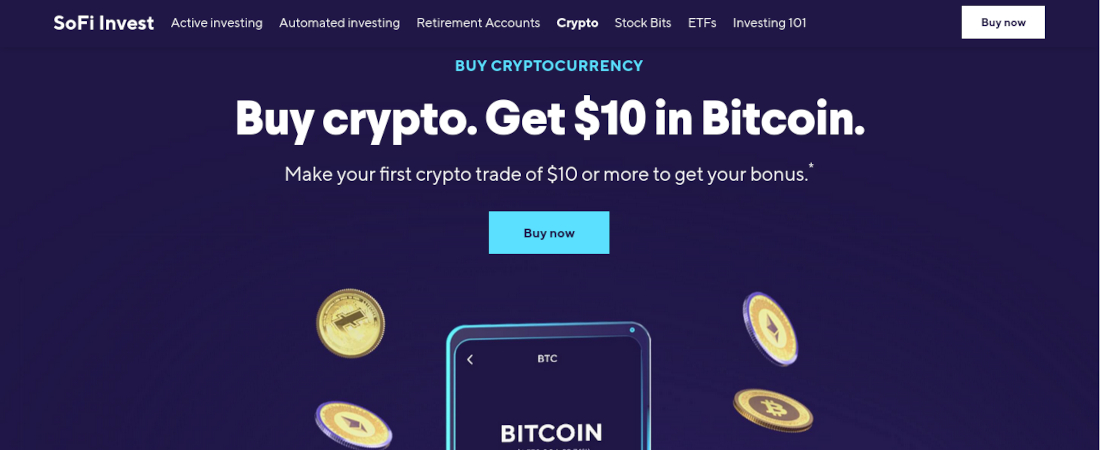 SoFi is a San Francisco-based company that first came to prominence for refinancing student loans. Founded a decade ago, the personal finance firm now boasts a user base of more than one million customers.
The company's investment platform, SoFi Invest, allows members to invest in a range of products, including stocks and equity-traded funds (ETFs). The platform, which is currently available only to US residents, is popular among traders especially because of its $0 fee for stock trading.
In September 2019, SoFi also added the ability to trade cryptocurrencies, specifically Bitcoin, Bitcoin Cash, Ethereum, Ethereum Classic, and Litecoin. The platform uses Coinbase to handle all crypto transactions on behalf of its users.
Like Robinhood, the crypto trading function is only available to US users and crypto cannot be shifted away from the exchange wallet (only purchased or sold).
For more, check out our full SoFi Invest review.
Sign up for a SoFi Invest account here