Are you scouring online for the very best Fitbit? You've come to the right place. Fitbit was one of the very first wearable tech companies to bring step counts, badges and calorie burn information to our phones with its early devices, like the Ultra, the Fitbit One and then the Fitbit Flex.
Fast-forward a decade and the company is still going from strength to strength. That's because the brand has stayed on top of what customers want, along with bringing the latest health tech trends. But it's also stayed true to its simple, easy-to-use and accurate roots.
These days Fitbit has a wide range of products that are bound to suit most lifestyles and a range of budgets. From those who love running outdoors to folks who love the gym to customers who just want to count steps each day or even buy a tracker for their kids, Fitbit has it all.
Late in 2018 we saw the company release the Fitbit Charge 3, and earlier in that year we heard all about the Fitbit Versa. Before that was the Fitbit Alta HR and Fitbit Ionic smartwatch following on from the Fitbit Charge 2 and Fitbit Flex 2 that came out the year before.
Now we've seen the introduction of the new Fitbit Inspire and Fitbit Inspire HR trackers alongside the Fitbit Versa Lite. We may also see products like the Ionic 2 or Charge 4 launch soon.
Best Fitbit 2019
Products such as the Fitbit Flex 2, Alta HR, Charge 2 and Fitbit Blaze aren't available directly from the company any longer, but you can quite often find them on sale at third-party retailers, so we opted to keep them on the list for all the bargain hunters.
It's also worth noting the company now has two fitness trackers for kids called the Fitbit Ace and Fitbit Ace 2, but you won't find them below in our ranking as it's not designed for adult users.
Below you'll find our full ranking of the best Fitbit activity trackers that you can buy right now. We've taken design, features, fitness prowess, price and many other elements into account when making this list.
The best Fitbit for fitness tracking is the Charge 3, which has a much larger screen compared to the last few versions of the Charge series.
It's one of the best fitness trackers you can use right now and comes with fitness features such as a heart rate tracker, guided breathing, swim tracking and improved notifications.
If you opt for the Fitbit Charge 3 Special Edition, you'll get Fitbit Pay compatibility as well. It connects with the GPS on your phone to keep track of your runs as well, but unfortunately can't keep tabs on your location without your phone. With that in mind, it might not be the best option for serious runners.
Everything is just a bit better on the Charge 3, and considering it's the same price at launch as the Charge 2 it'll likely be a suitable tracker for anyone looking for a Fitbit in 2019.
What's next? Could we hear about the Fitbit Charge 4 soon? It's unlikely, so you're safe buying the Fitbit Charge 3 without worrying about it becoming obsolete.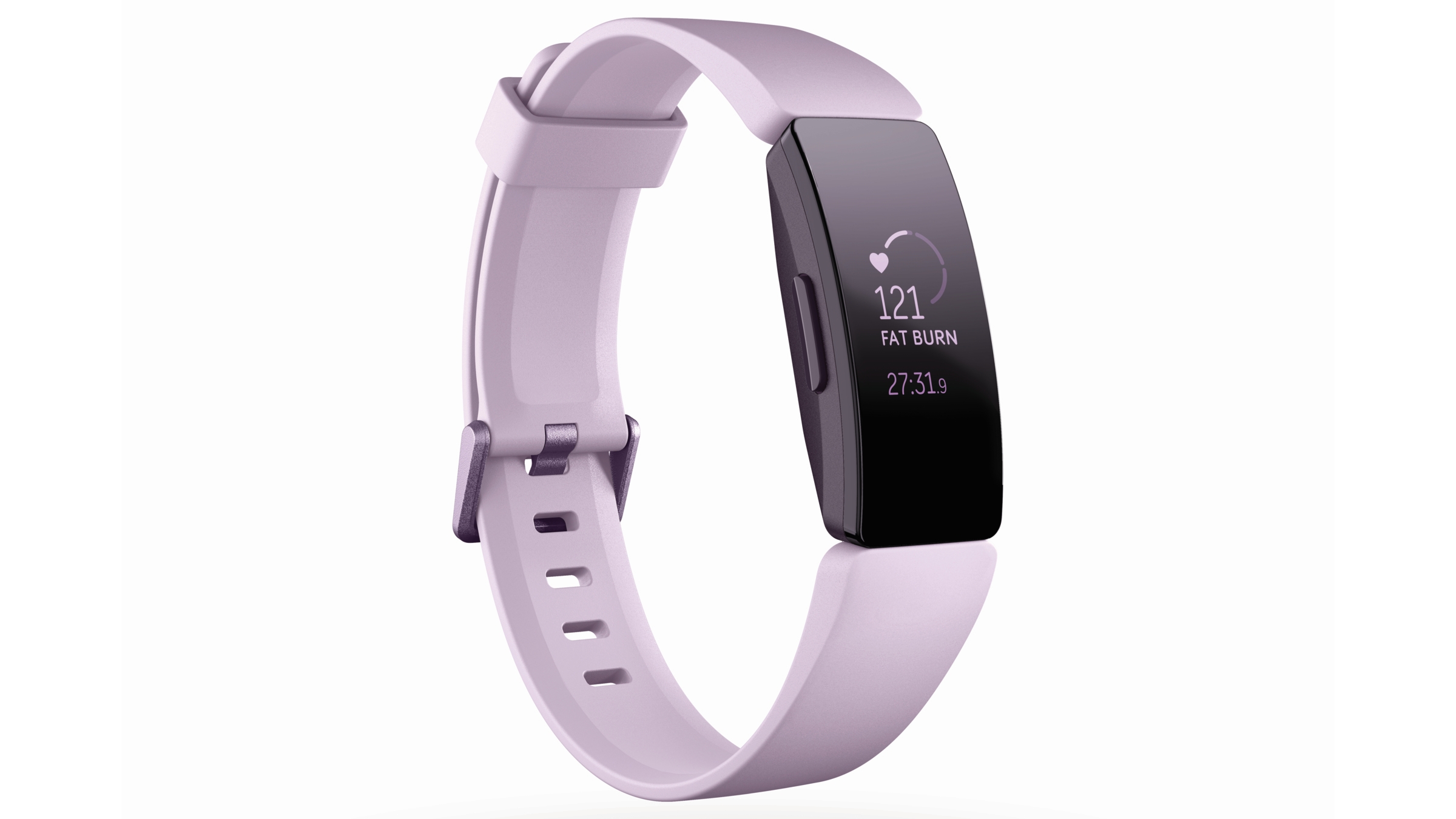 The Fitbit Inspire HR is one of the latest Fitbits and it's a superior alternative to the company's other basic trackers.
It's reasonably affordable yet comes with a lot of features including – obviously – heart rate tracking, as well as activity tracking, sleep monitoring, and guided breathing exercises. There's also connected GPS, but no onboard GPS.
Other highlights of the Fitbit Inspire HR include great battery life of around five days in our tests, and a sleek, surprisingly premium design, making this one of the best-looking Fitbits you can buy. It's also waterproof, though doesn't come with any real swim-tracking skills.
Basically, if you don't need to track your activity in the pool, don't mind taking your phone with you on runs and don't need something that's more of a smartwatch, this is the best Fitbit option – and if you do need those other features you'll have to pay more.
What's next? The Fitbit Inspire HR is a brand-new tracker at the time of writing (March 2019) so don't expect a newer model for a long while yet.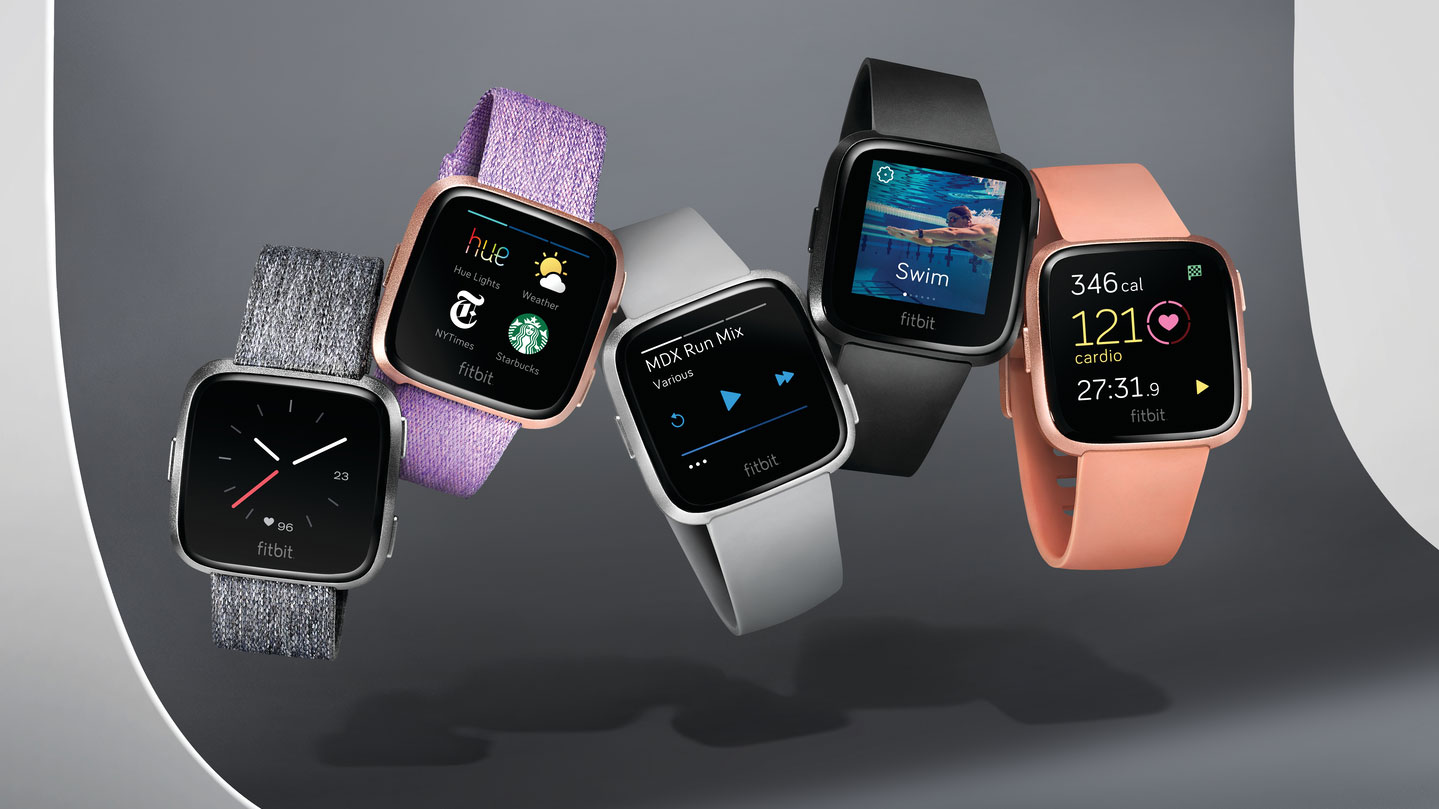 Packing a lot of the features we saw debut on the Ionic, the Fitbit Versa has condensed them down to a smaller package with a lower price tag and if you want a slimmer watch on your wrist this may be better for you than the company's first watch.
The price is already lower than the now cheaper Ionic, and while it doesn't feel as premium we enjoy the smaller design that sits closely to your wrist. It comes with Fitbit Pay, all of the apps on the Ionic, storage for music and much more.
If you're looking to use it for running the Versa is sorely missing GPS features so you'll have to take your phone with you to track where you're jogging, but it's still a great smartwatch from Fitbit.
What's next? The Fitbit Versa has been out a while now so a successor could be on the way.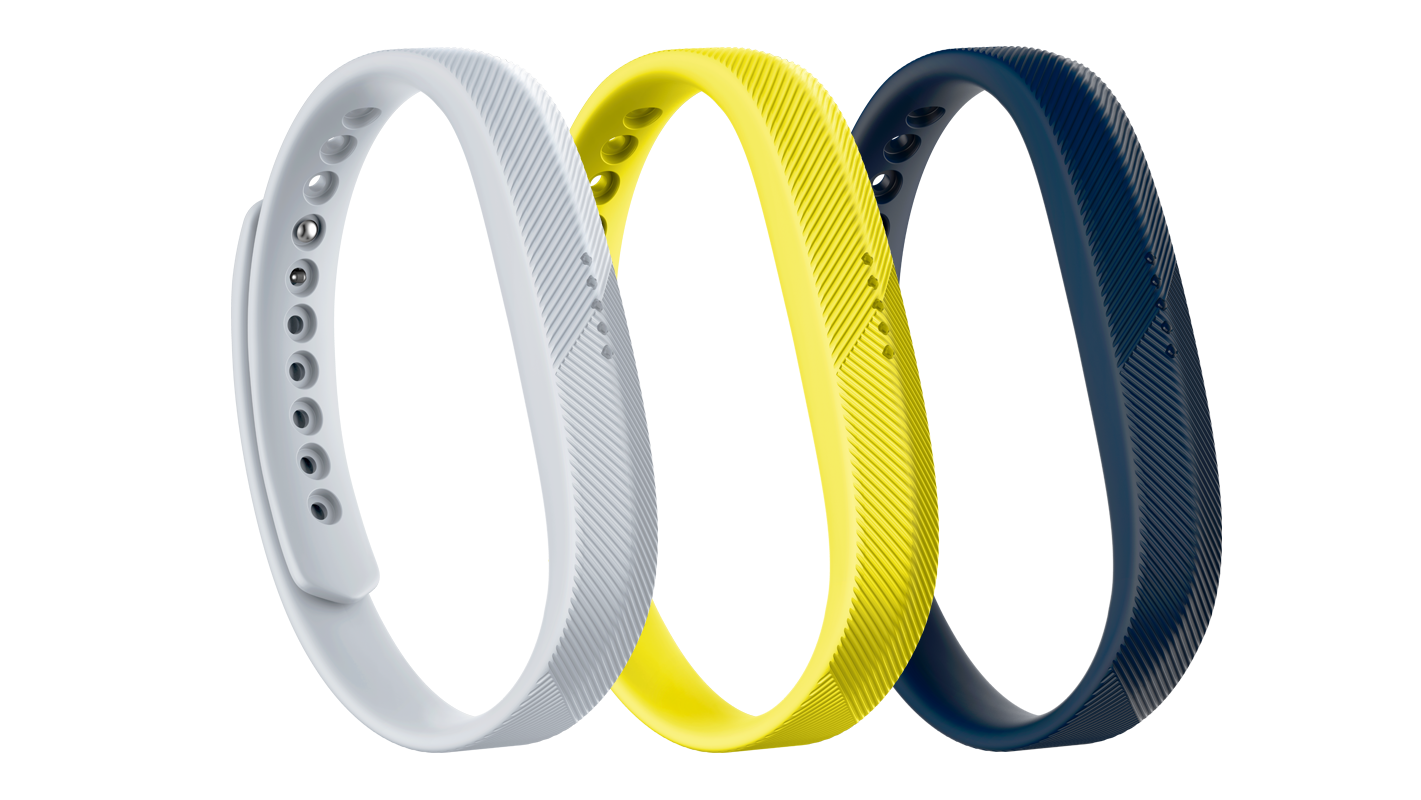 Do you want a fitness tracker that is easy to use and uncomplicated? The Fitbit Flex 2 may be the best device for you.
You'll be able to use this while swimming as it's waterproof and it'll also keep an eye on how well your dips in the pool are going. On top of that it comes with all the other basic tracking features you'd expect plus a slim and light design too.
It's a touch cheaper than the Fitbit Charge 2 as well, so it may be the perfect Fitbit tracker for you.
If you're considering buying a Flex 2 for yourself, it has great fitness tracking on board and a super subtle design that's bound to appeal to almost everyone. The only thing it's seriously lacking is a screen, so for an upgrade consider a Versa instead.
What's next? The Fitbit Inspire fits the slot where the Fitbit Flex 2 used to be, so don't expect to be able to buy a Fitbit Flex 3 anytime soon.
This is a remarkably similar product to the Fitbit Versa above, but it has dropped a couple of features so the company can sell it for a lower price. That price isn't always that much cheaper, so we'd recommend checking deals on the original Fitbit Versa before opting for the Fitbit Versa Lite.
You'll get connected GPS, a solid heart rate tracker and a variety of smartwatch features with the Fitbit Versa Lite. You need to know it won't be able to track swims, doesn't have storage for music and there's also no Fitbit Pay.
All of that said, this can be far cheaper than the company's other two smartwatches so you may find that a good trade off when looking to buy a new Fitbit.
If you're after a smartwatch from Fitbit, there's also this. The Fitbit Ionic isn't the fantastic smartwatch some hoped it would be but it succeeds if you're looking for a fitness-focused device that can tackle running, weight lifting, swimming and much, much more.
Dedicated workout programs and Fitbit Pay are among the other highlights of the Ionic, but it doesn't perform as well as say the Apple Watch 4 or Samsung Galaxy Watch if you're looking for a full blown smartwatch experience.
It's not cheap either and the Fitbit Ionic is also low in our list of the best Fitbit products because it's just very expensive for what it can offer you. However, if you're an outdoor runner the Ionic is your best bet. Not only is it durable, but it has built-in GPS, meaning you can leave your phone at home.
What's next? We've put together a list of things we'd like to see if the company decides to announce a Fitbit Ionic 2.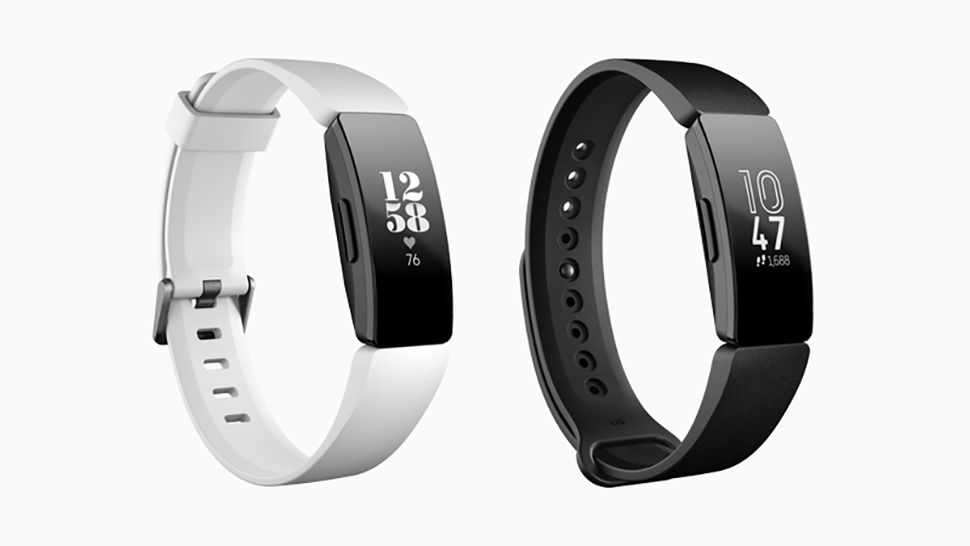 The Fitbit Inspire is basically a cheaper alternative to the Fitbit Inspire HR for anyone who doesn't need a heart rate monitor.
That somewhat limits its skills, but there's still a lot to like here, including an attractive, petite design, activity tracking, sleep tracking and up to five days of life.
Sadly there's no GPS here – not even the connected kind – so this is more for people who want a very basic activity tracker than a real workout companion, but it's priced accordingly and what it does it does well.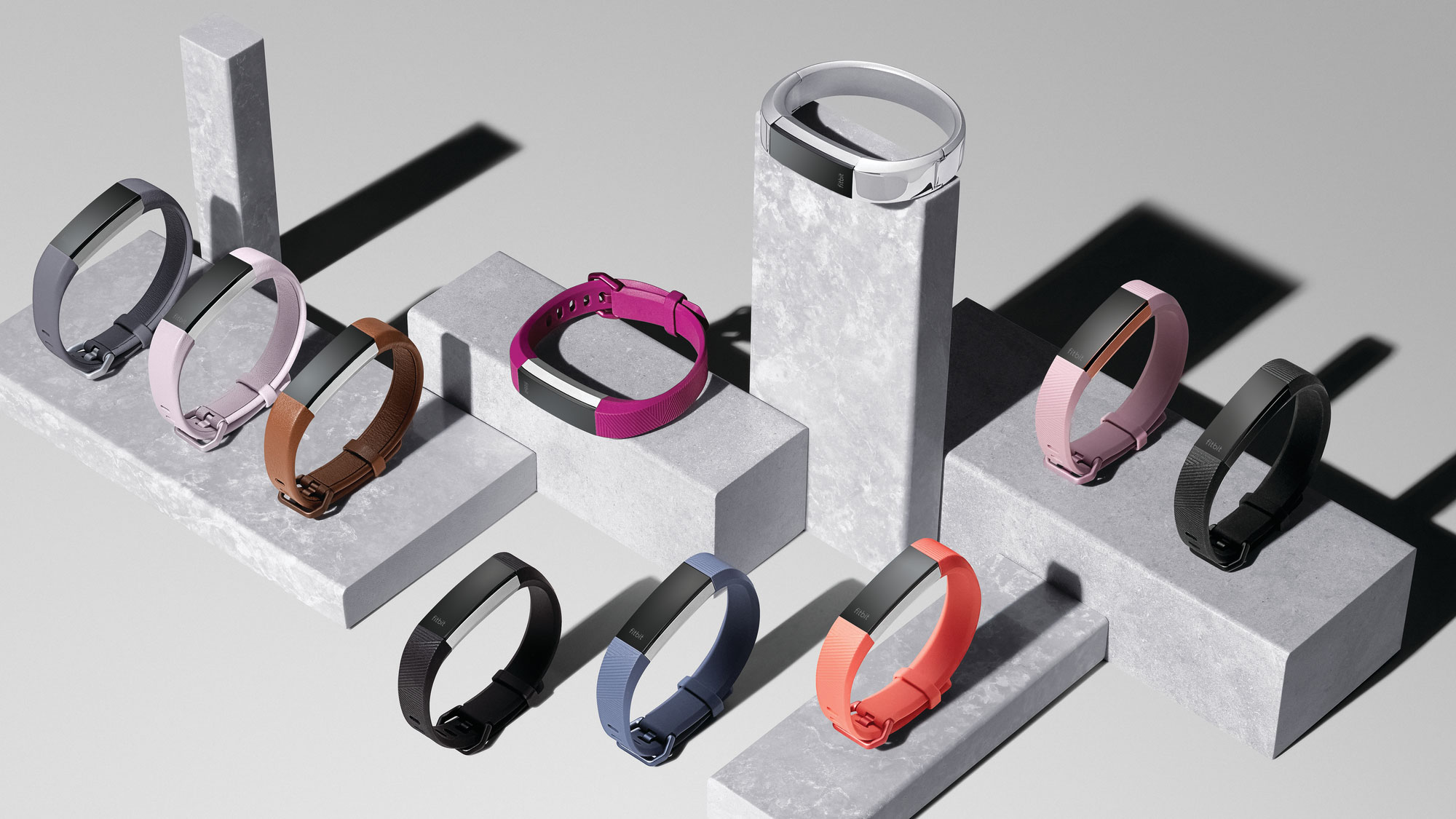 The Fitbit Alta HR takes the slim, stylish Fitbit Alta and jams a heart rate monitor into its slender frame, without bulking it up.
Where the original Fitbit Alta feels a bit light on features, and puts form over function, the Alta HR is an admirable tracker which goes beyond basic step tracking, but still looks good.
It's still not the most feature-packed – there's no GPS for a start – but it strikes a good balance and is the sort of thing you'll be happy to wear 24/7 (other than when swimming – this isn't waterproof), which is handy, because it can also track your sleep, and the heart rate monitor helps there too.
With basic message / notification alerts pulled from your smartphone and an almost week long battery life too, it's well worth considering if you don't need the features – or don't want the bulk – of something like the Fitbit Ionic.
What's next? The Fitbit Inspire HR is essentially the Fitbit Alta 2 in all but name, so don't expect a new model soon if ever.
Until the launch of the Charge 3, the Charge 2 was our favorite Fitbit. It has a much larger screen compared to the original Fitbit Charge and the Charge HR, and it's packed with extra fitness features.
There's Multi-Sport tracking that allows you to keep a track of outdoor runs, walking, weight training and many more exercises.
It also connects with the GPS on your phone to keep track of your runs as well. You won't be able to use this in a pool though, if you want to go swimming with your tracker we'd recommend looking at the Fitbit Flex 2 above or the Fitbit Charge 3.
The Fitbit Blaze is the dark horse of the Fitbit family. This is one of the stranger devices on the roster as it was (sort of) meant to be the first smartwatch from Fitbit, but it's not.
Despite the design, the Fitbit Blaze is just a fitness tracker at heart. The design is a little quirky, but that may be something you want to go for in a fitness tracker that you want to use more as a watch.
The display also offers up notifications for your text messages, but not for any other apps you may want to see.
The Blaze does offer up a variety of fitness features – such as SmartTrack, which will track your exercise even if you haven't told the wearable what you're going to be doing – allowing you to burn through those calories quickly and easily.
What's next? Don't expect to see a Fitbit Blaze 2. Instead the company replaced the Fitbit Blaze range with its smartwatch called the Fitbit Versa, which sits above in this list.