If gaming desktops aren't your thing, you'll be happy to know that the best gaming laptops on the market are just as high-powered and will more than satisfy your gaming needs.
With more powerful components available now than ever before, like Nvidia's Super RTX and AMD's Navi graphic cards, now might be the perfect time to trade-in your old gaming machine and shell out some cash for one of the best gaming laptops, whether you're considering a thicc desktop replacement that packs plenty of power or a svelte package for gaming on the go.
What's even better is that the gaming laptops have evolved so much in such a short amount of time, so now they're more powerful than ever before. The best gaming laptops can run the best PC games at the highest resolutions and frame rates. So much so that you won't even need to build the best gaming PC to get top-notch performance anymore.
We put together a list of the best gaming laptops on the market today – from compact ones that tout a lot of juice to beastly desktop replacements that demand attention from anyone that walks in the room – for your consideration. These are the best gaming laptops we've tested and reviewed ourselves, so you can rest assured that your gaming experience will be up to snuff, whichever one you choose.
Best Gaming Laptops 2019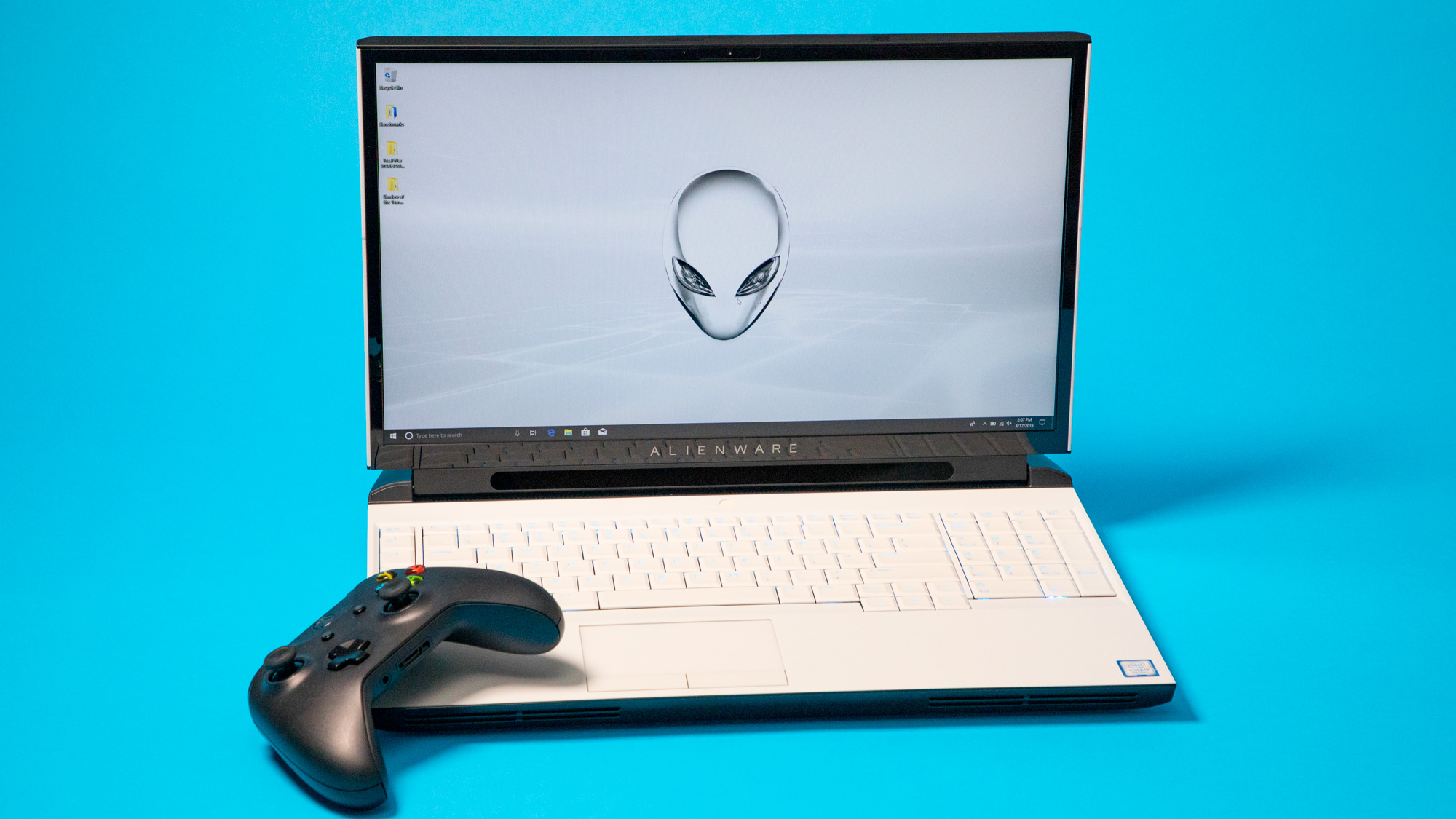 If you fell head over heels upon seeing the Alienware Area-51m's quirky and stunning white chassis, you're not alone. And, if you happen to shell out that couple of thousand dollars based on looks alone, you'll be happy to know that it wasn't all for naught, as this gaming laptop – or rather, the best gaming laptop of 2019 – packs a hefty punch, gaming-wise. This is so far the most powerful gaming laptop on the market currently, and you won't be able to help but be impressed. Its comfy keyboard and VR readiness are just cherries on top.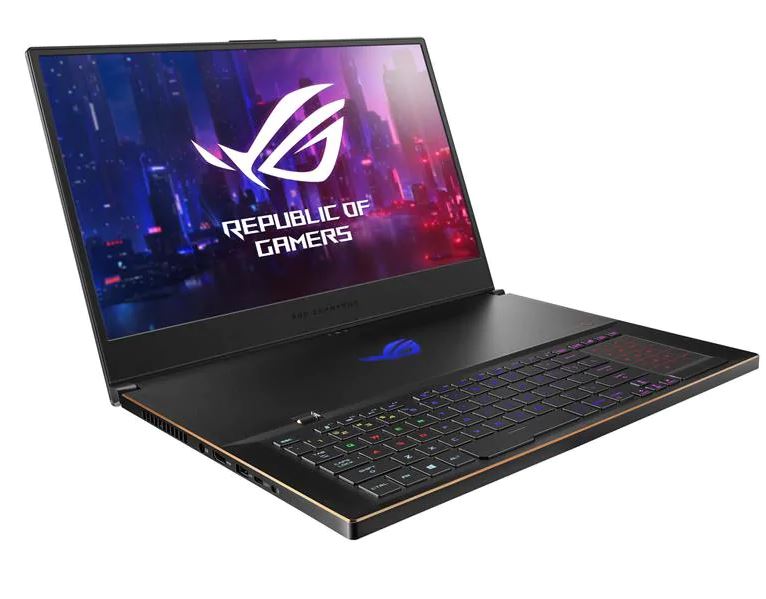 These days, the best gaming laptop manufacturers are scrambling to design the thinnest gaming laptop that also showcase raw power. At the moment, the one that might be leading the charge might just be the Asus ROG Zephyrus GX701.
At just 0.7 inches thick, this beast of a laptop boasts an Intel Coffee Lake Core i7 chip, Nvidia GeForce RTX 2080 Max-Q graphics and 16GB of RAM. That means you can play any PC game under the sun on Ultra, and also take it with you wherever you go – excellent for travelers with a penchant for gaming. Plus, it's packed with RGB lighting that'll dazzle just about anyone.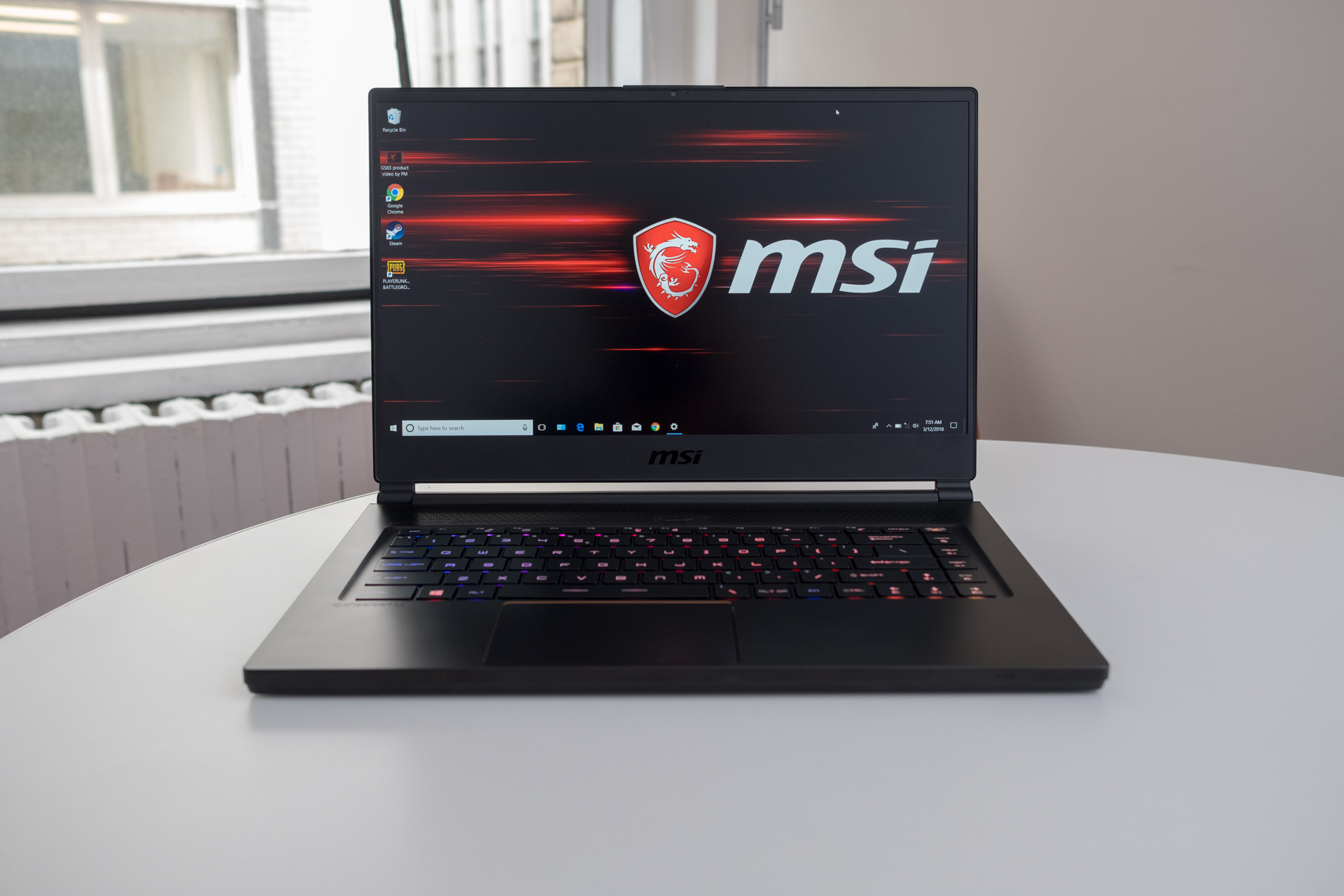 Play some of the best PC games on the move and very discreetly with the MSI GS65 Stealth, which might just be the gaming laptop of your dreams. Coming in at just 0.69 inches thick and featuring impressive hardware like Intel Coffee Lake processors and Nvidia GeForce GTX 10-series – refreshed with RTX 20-series graphics at CES – the MSI GS65 Stealth packs a punch in its very svelte package. There's nothing you won't be able to throw at this thing that'll slow it down. And, thanks to the smart aesthetic, you'll be able to lug this beefy rig everywhere you go, making it the best gaming laptop to hit the streets.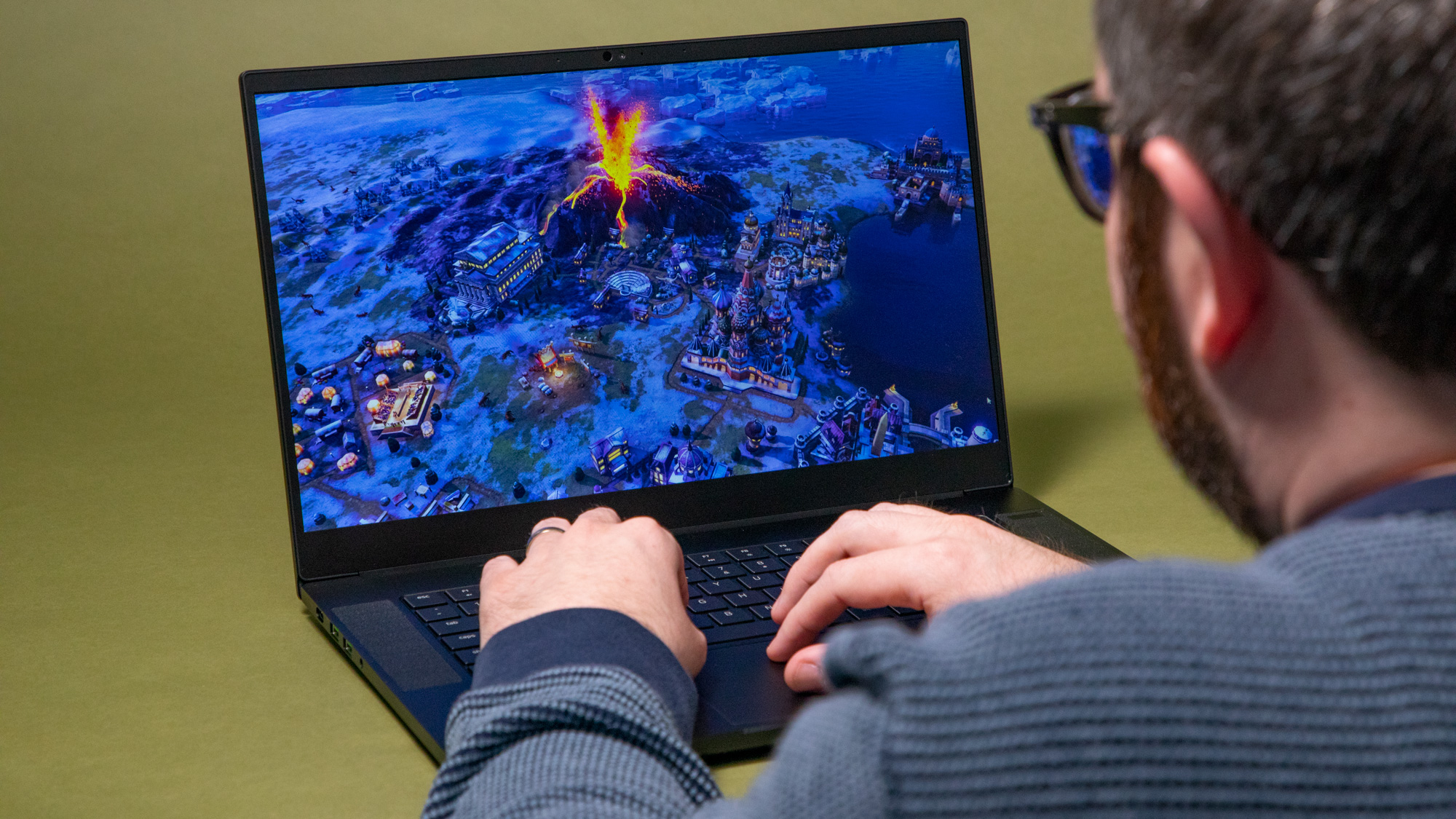 For a few years now, the Razer Blade has consistently been named as one of the best gaming laptops on the market. And for good reason, as it packs some powerful components and boasts a beautiful display in its elegant chassis.
That's true for the 2019 model as well, which now rocks up to an Nvidia GeForce RTX 2080. That is, frankly, a ton of power for a laptop with this thin. If that's not enough graphics power for you, you can use the Razer Core for future expansion. Make no mistake: it is pricey; but it might be worth it if style and power are equally important to you.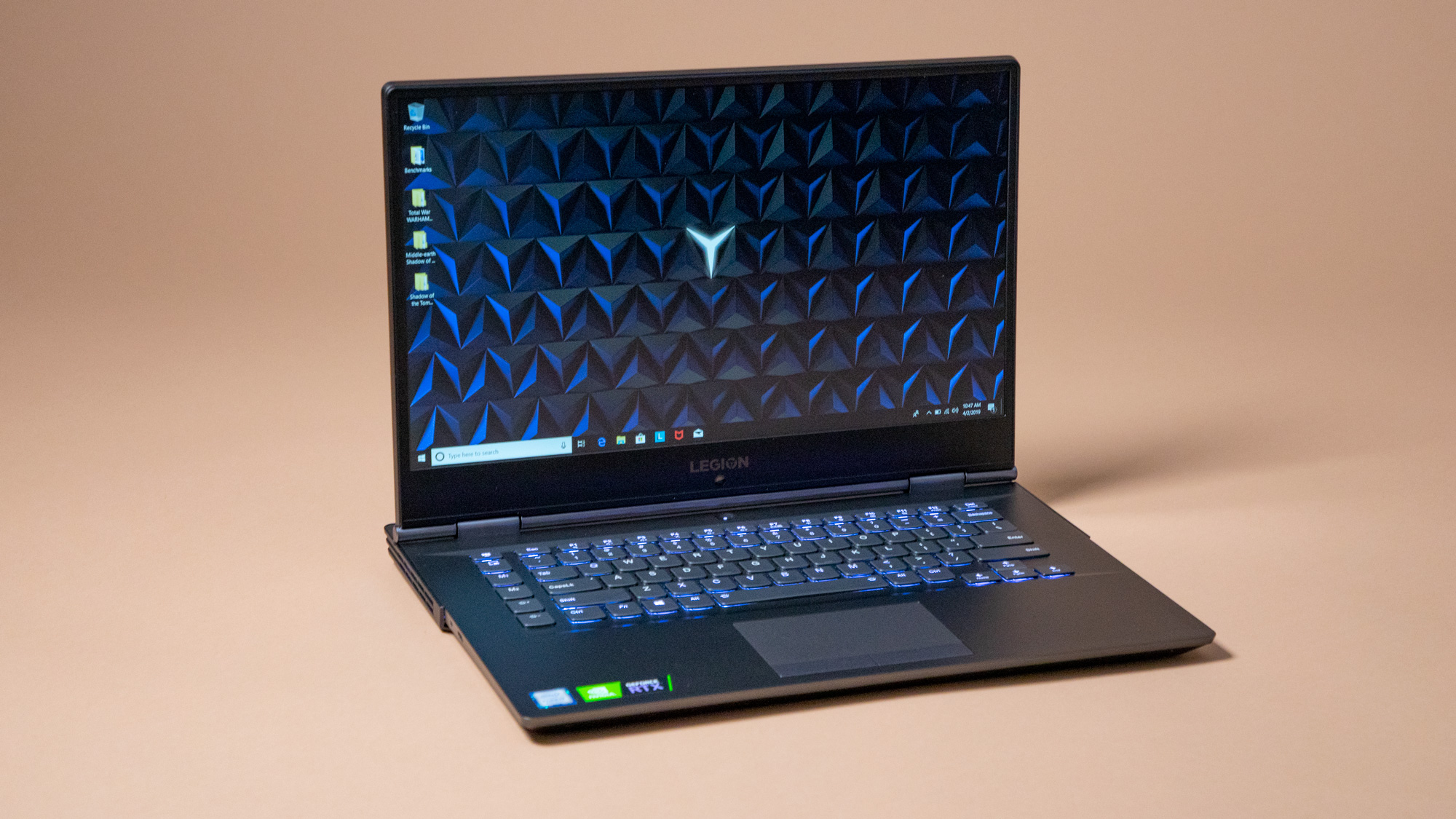 The Lenovo Legion Y740 packs a lot of muscle inside its stylish yet accessible chassis, combining a very high refresh rate, Nvidia Turing graphics and a powerful processor with a gloriously effective thermal cooling, a cable management system and a number of applications for customizations.
It's as close to a complete package as you can get, wrapped in a stunning chassis that you'd be proud to show off to friends and strangers. It still has the remnants of that gaming aesthetic, but it's made elegant so that you could be gaming in public and no one would be the wiser. Despite its shortcomings – unfortunate keyboard and webcam placement, as well as its subpar battery life – it's still one of the best gaming laptops to date.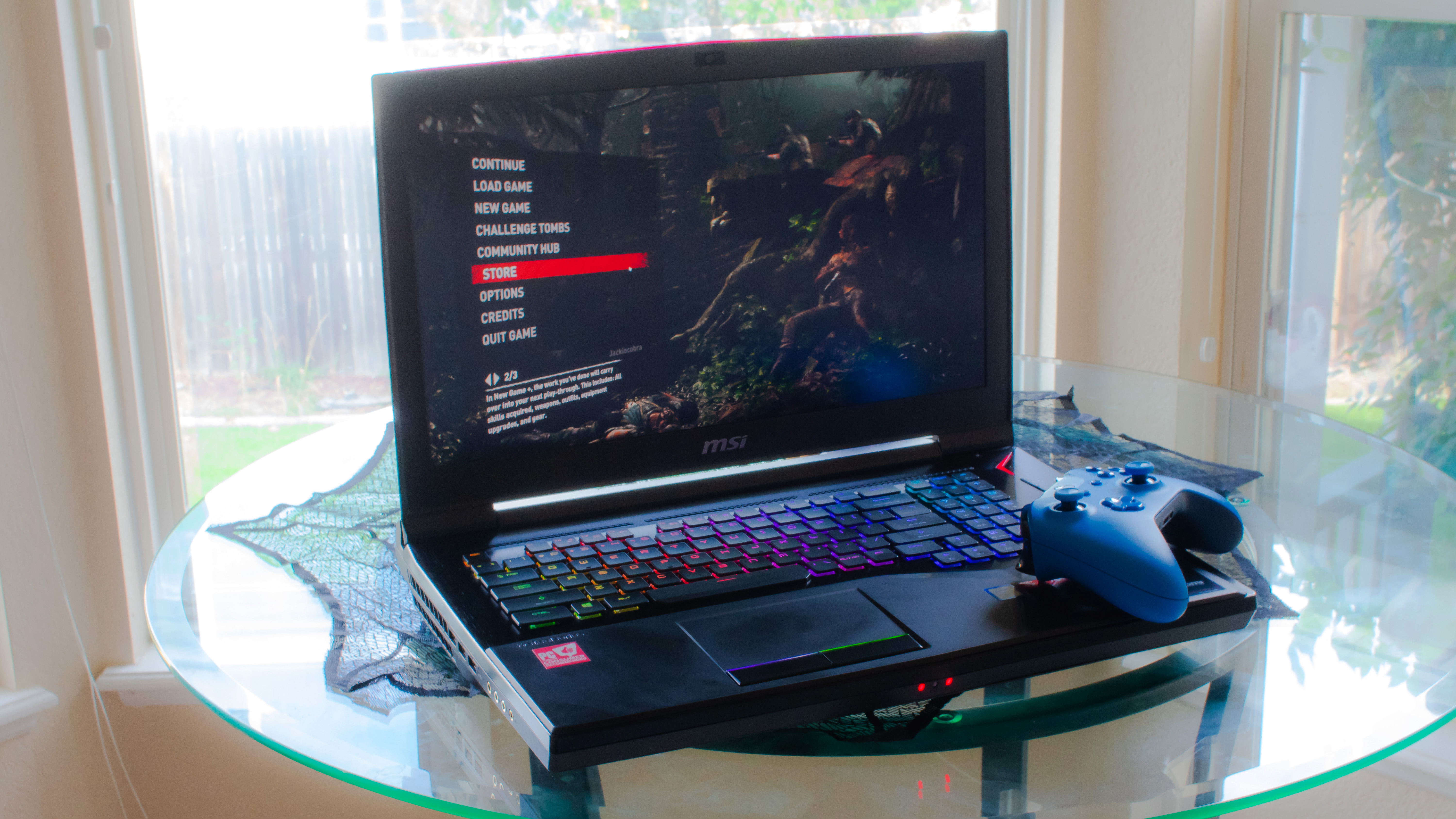 A small number of gaming laptops just don't pull any punches, enabling you to run any game you can imagine on Ultra without breaking a sweat – and the MSI GT75 Titan is a terrific example. It's a behemoth of desktop replacement, packed with 6-core Intel Coffee Lake processors, plenty of RAM and powerful Nvidia Pascal graphics. Aptly named, this is indeed a titan, and is neither portable nor cafe-friendly. However, if raw power is what you're after, this is the best gaming laptop for you, as long as you're prepared to shell out the money.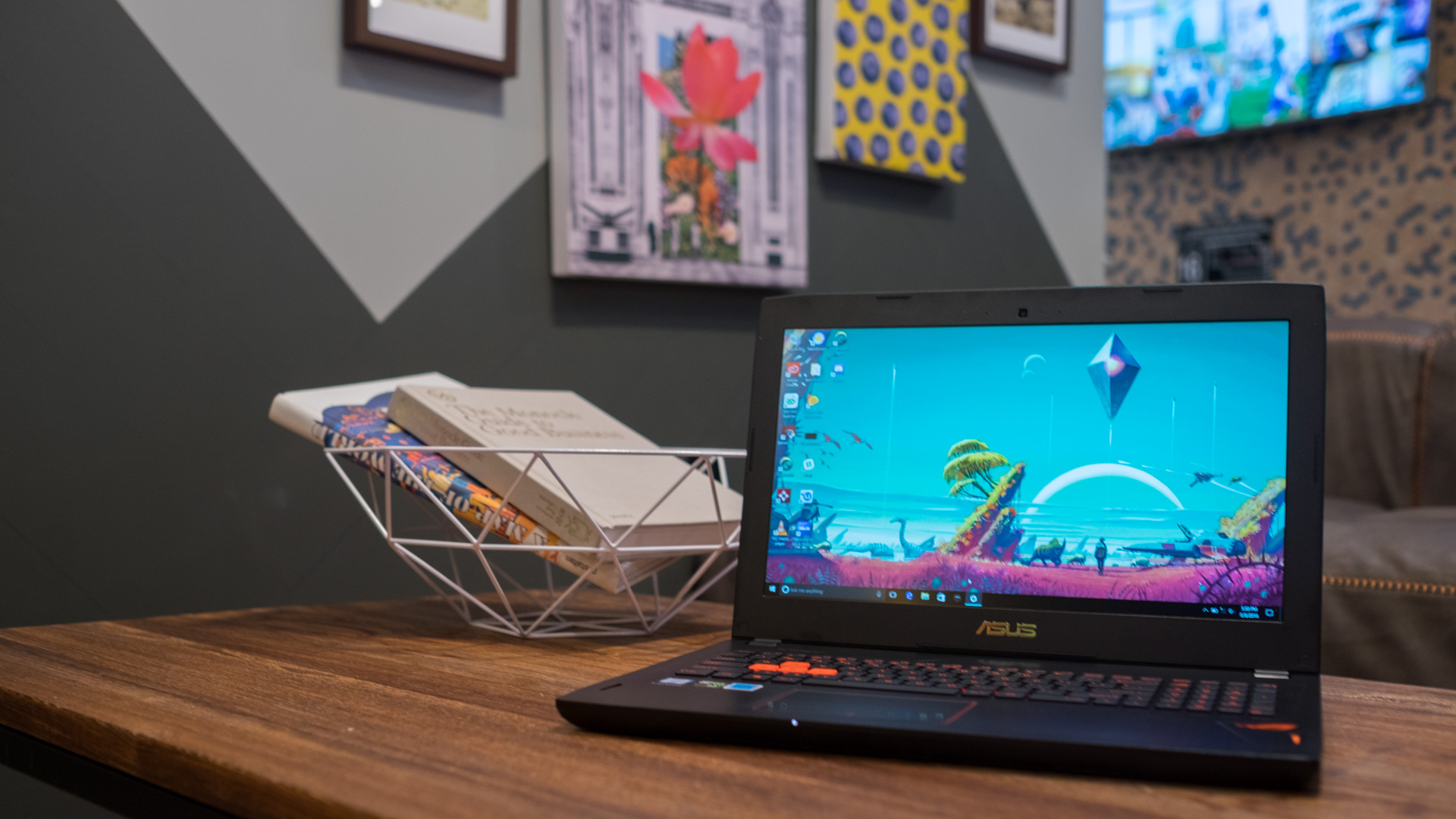 It may not have the most original or inventive design, trading in the usual black and red aesthetic for one that makes it feel like Halloween all year round (no complaints here, but some might not find it particularly appealing). Yet, it's still one of the best laptops when it comes to gaming in 1080p.
In fact, we are able to crank the settings all the way up in Overwatch without ever dipping below 60fps. It doesn't offer the longest battery life, but just have your charger on hand at all times. Plus, the screen, power and onboard sound system more than make up for it.
This product is only available in the US and UK at the time of this writing. Australian readers: check out a fine alternative in the Alienware 17 R5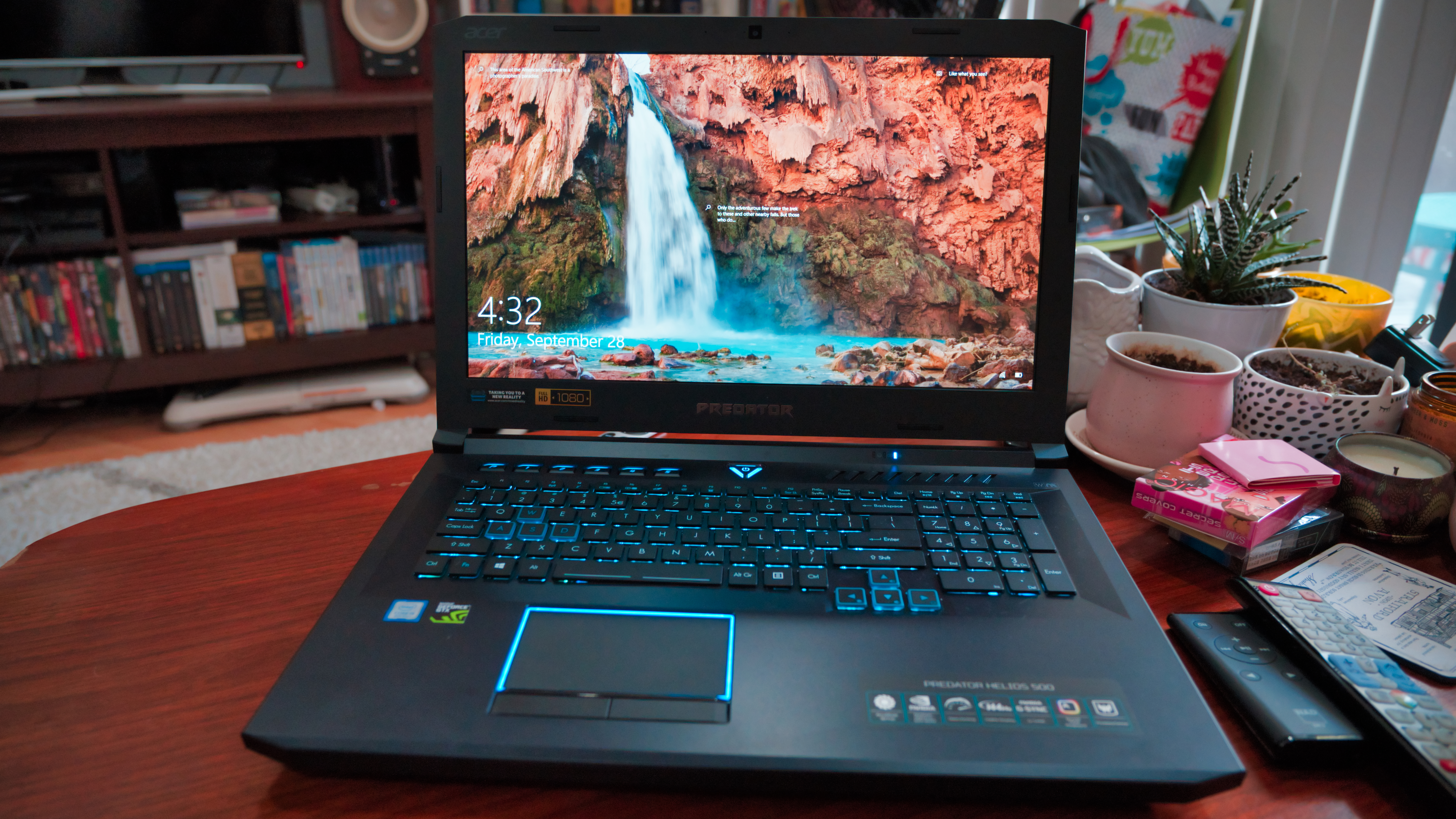 If you're seeking a gaming powerhouse, but you don't have the cash to shell out for one of those svelte gaming laptops, the Acer Predator Helios 500 is the obvious choice. It's packed with up to an Intel Core i9 processor and full-fat Nvidia GeForce GTX 1070 graphics, and therefore will be able to handle any game you throw at it. It's not the most portable device in the world, and the speakers and trackpad are mediocre, but when it comes to gaming, you've still got an ace here.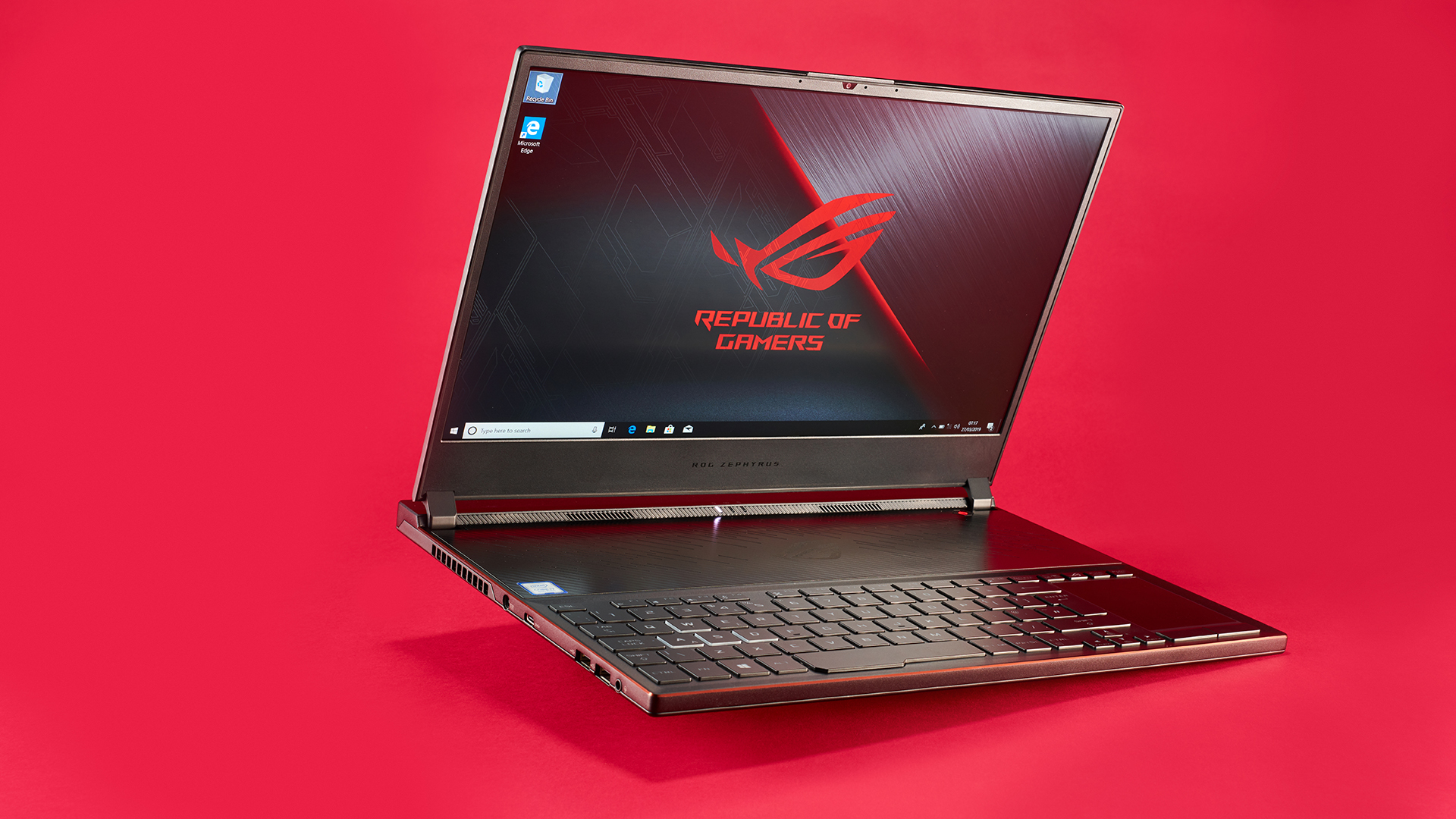 Thin like an Ultrabook, yet powerful as any gaming machine should, and with an incredible cooling system to boot, the Asus Zephyrus S GX531GX is one of the best gaming laptops we've reviewed in 2019.
It boasts an 8th-generation Intel Core i7 backed by Nvidia GeForce RTX 2080 Max-Q graphics and up to 24GB RAM, which means that this beast should take you a long way in gaming, whether you're a casual gamer or a pro. We're huge fans, though probably not of how much it costs. This pricey powerhouse is not for the shallow-pocketed, but with premium components come a premium price. Only invest if you've got the tenders.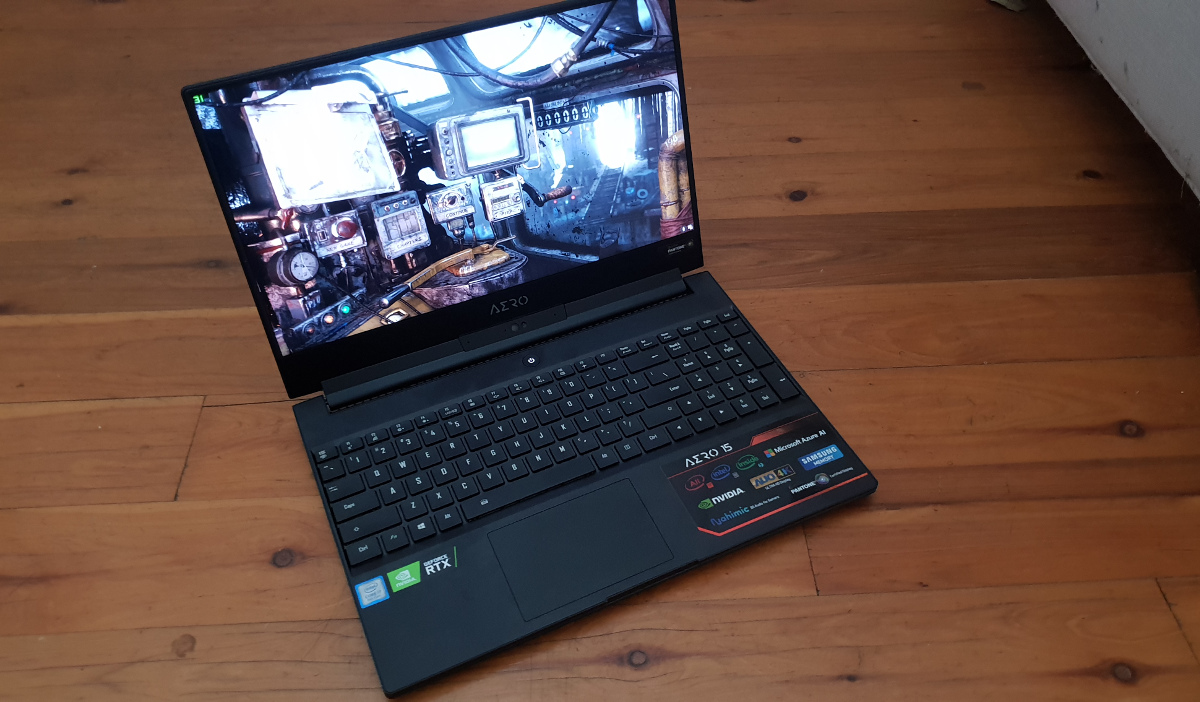 Fitting the svelte yet cheap bill, on the other hand, is the Gigabyte Aero 15, which – at 0.74 inches. Despite its thin chassis, it still delivers top-notch gaming performance. That's mostly thanks to its Nvidia GeForce RTX 2080 and an Intel Core i9 CPU. It's also ray tracing ready, making it even more future-proof.
However, its thin form factor is a double-edged sword: the Core i9 gets way too hot and can throttle. Keep that in mind if you plan on doing any sustained creative work, like editing all your videos. And, maybe have a desk fan or cooler on hand.
Prefer desktops? Take a look at this.