Best gaming mouse 2019: the best gaming mice we've tested
Pick the best gaming mouse for you on this list, and add it to your gaming arsenal. Because, even if you already have the best gaming mouse pads on the market and you've blown most of your budget on your fancy rig, grabbing the cheapest mouse you can find at your local big box store just isn't the right move.
Gaming peripherals are a big part of how immersive and smooth your gaming experience is. The mouse you'll be using, especially, can make or break your game. So it only makes sense to put the same level of commitment into choosing a gaming mouse as you would with the bigger purchases. Everything attached to your powerhouse rig should be of comparable quality.
Oh, and while you're at it, you may want to pick up one of the best gaming chairs as well.
As far as the best gaming mouse for your needs, keep an eye open for one that can balance price and performance while packing in some unique features in between. There's an age-old myth that the most expensive mouse on the shelf is going to be the best one, but that's simply not true. The SteelSeries Sensei 310, for example, has all the performance you could ask for at less than the price of a new AAA game.
We put together a list of the best gaming mice we've tested and reviewed in the last few months. No matter what kind of PC games you're into, you'll find the best gaming mouse to satisfy your gaming needs. Be sure to keep checking back, as we'll keep adding the latest and greatest gaming mice.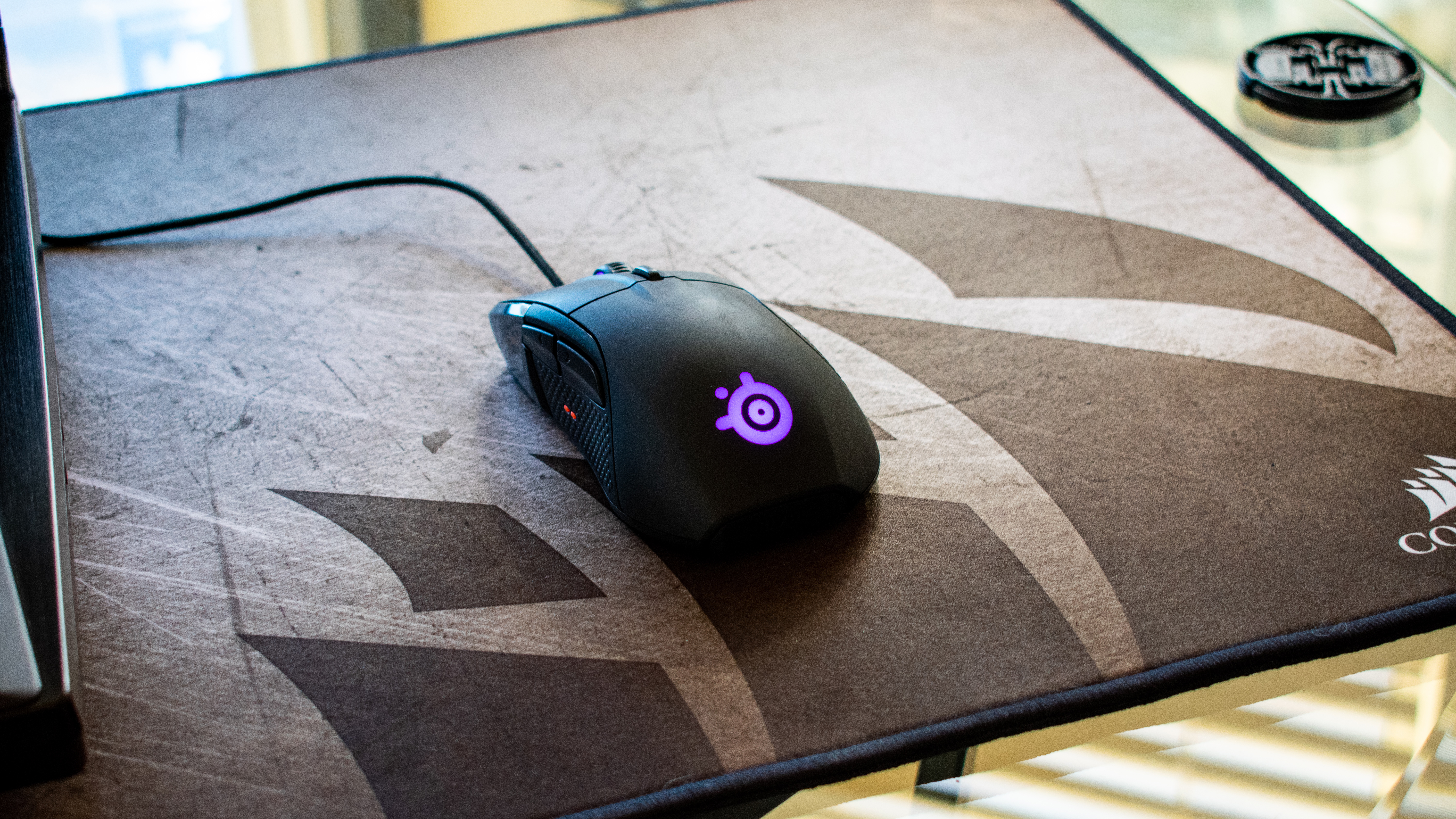 When it comes to the best gaming mouse, features, balance, and performance are all there in equal measure in the SteelSeries Rival 710, which is why it tops our list. This heavyweight gaming mouse is a little expensive, but when you weigh that price tag against the customizable OLED display, haptic feedback (great for you MOBA players) and excellent build quality, the SteelSeries Rival 710 is easily a solid purchase. The kicker? Everything is modular, even down to the sensor, so you never have to feel like you're missing out on the latest tech.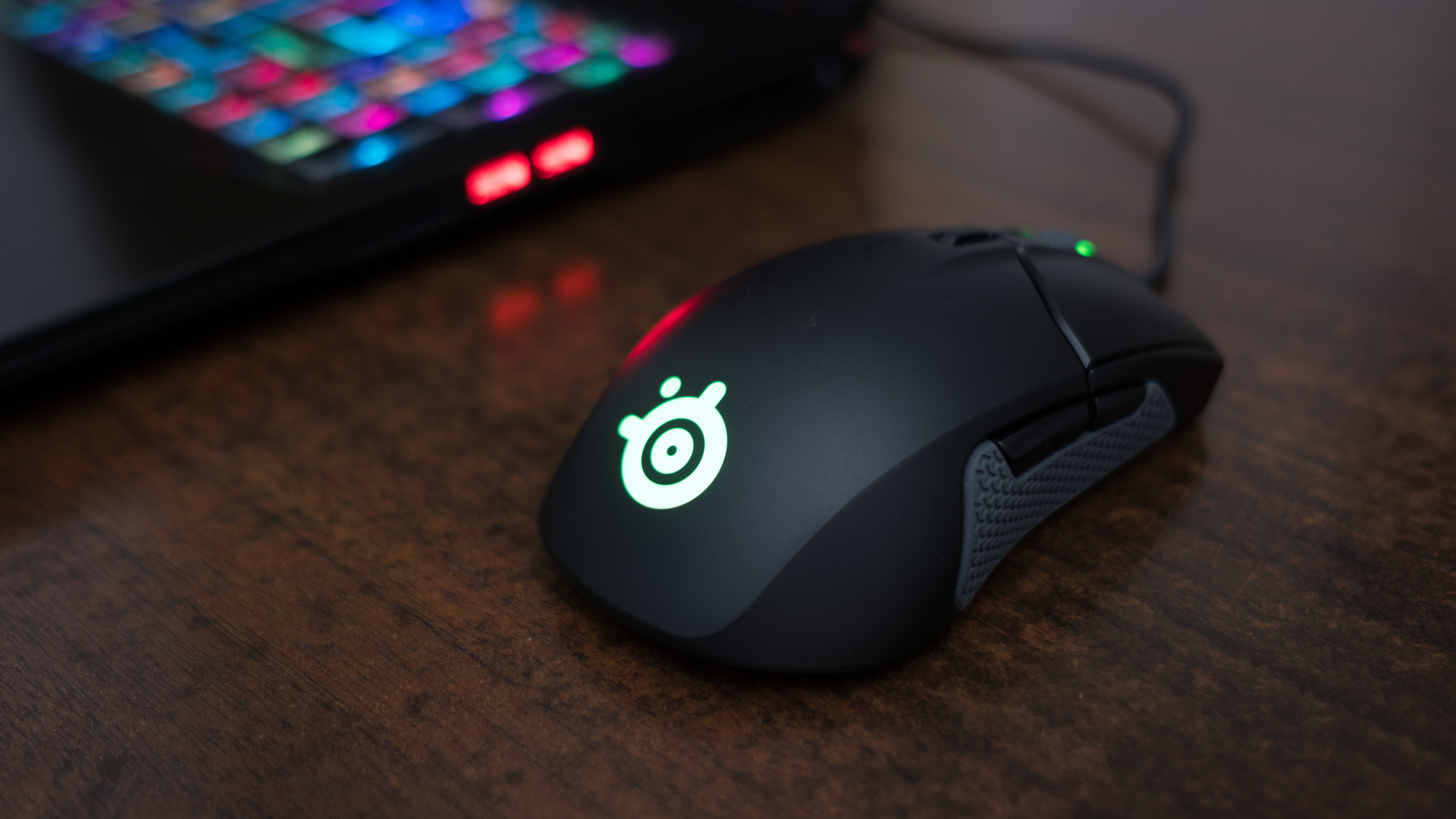 The SteelSeries Sensei 310 is the best gaming mouse like no other, both in terms of price and performance. The low cost of admission is about the same price that you'd expect to pay for a AAA game that's been out for a little while, and with that, you also get its out-of-this-world TrueMove 3 optical sensor, making it almost impossible to compete with. This mouse, with no preference, when it comes to dexterity, is a force to be reckoned with when comes to real-world sensitivity. You can even pick up the SteelSeries Rival 310 if you want similar performance, but a more light-handed approach to dexterity.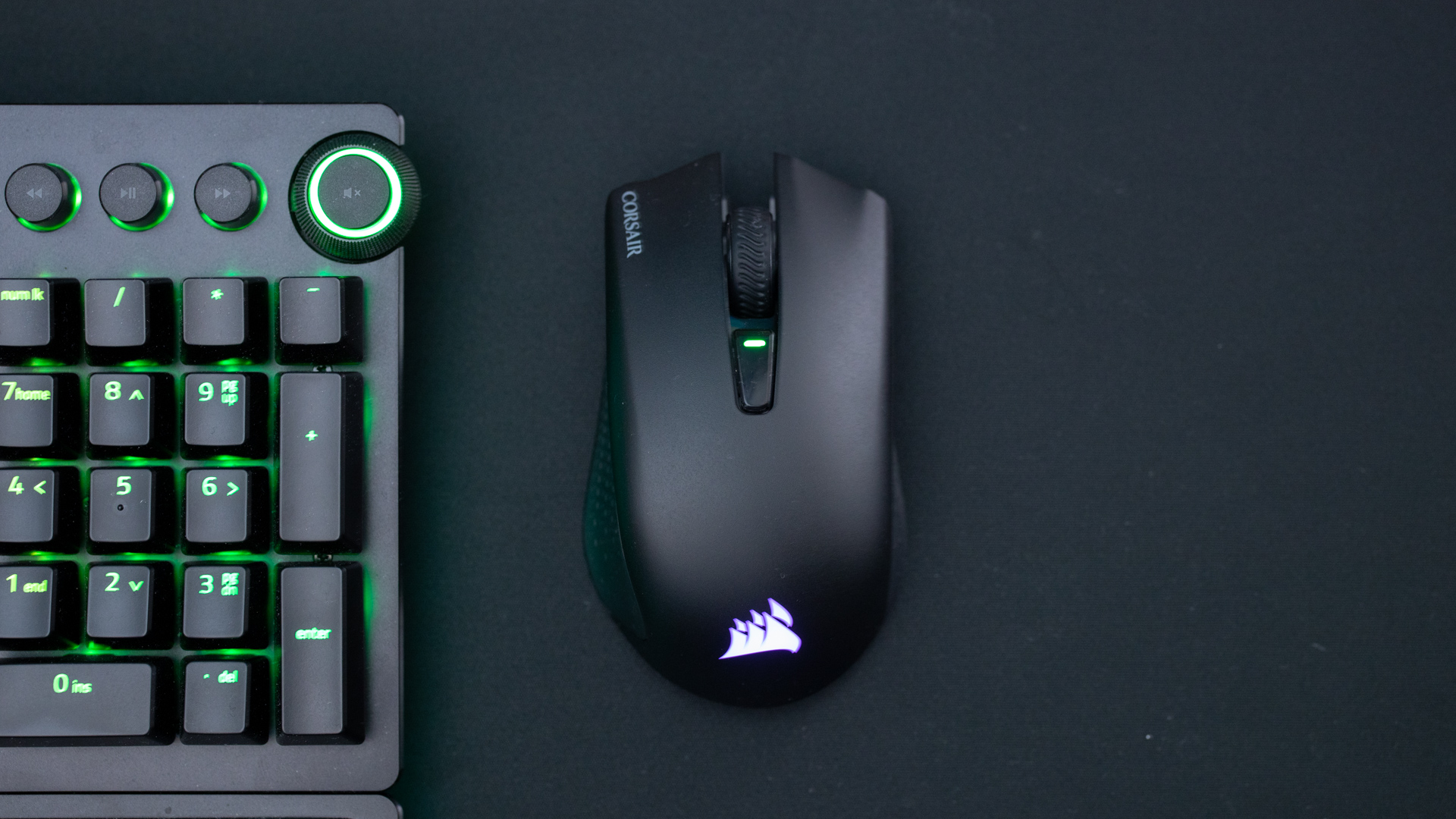 The best gaming mouse is always going to be the one that delivers excellent performance at a price that won't break the bank. The Corsair Harpoon RGB Wireless is the poster child for this ideal price-to-performance ratio. At less than 50 bucks, you're getting a wireless mouse that has RGB lighting, boasts a long battery life and doesn't at all suck. The ergonomics are specifically for right-handed users, but at this price and with this level of performance, there's little to complain about.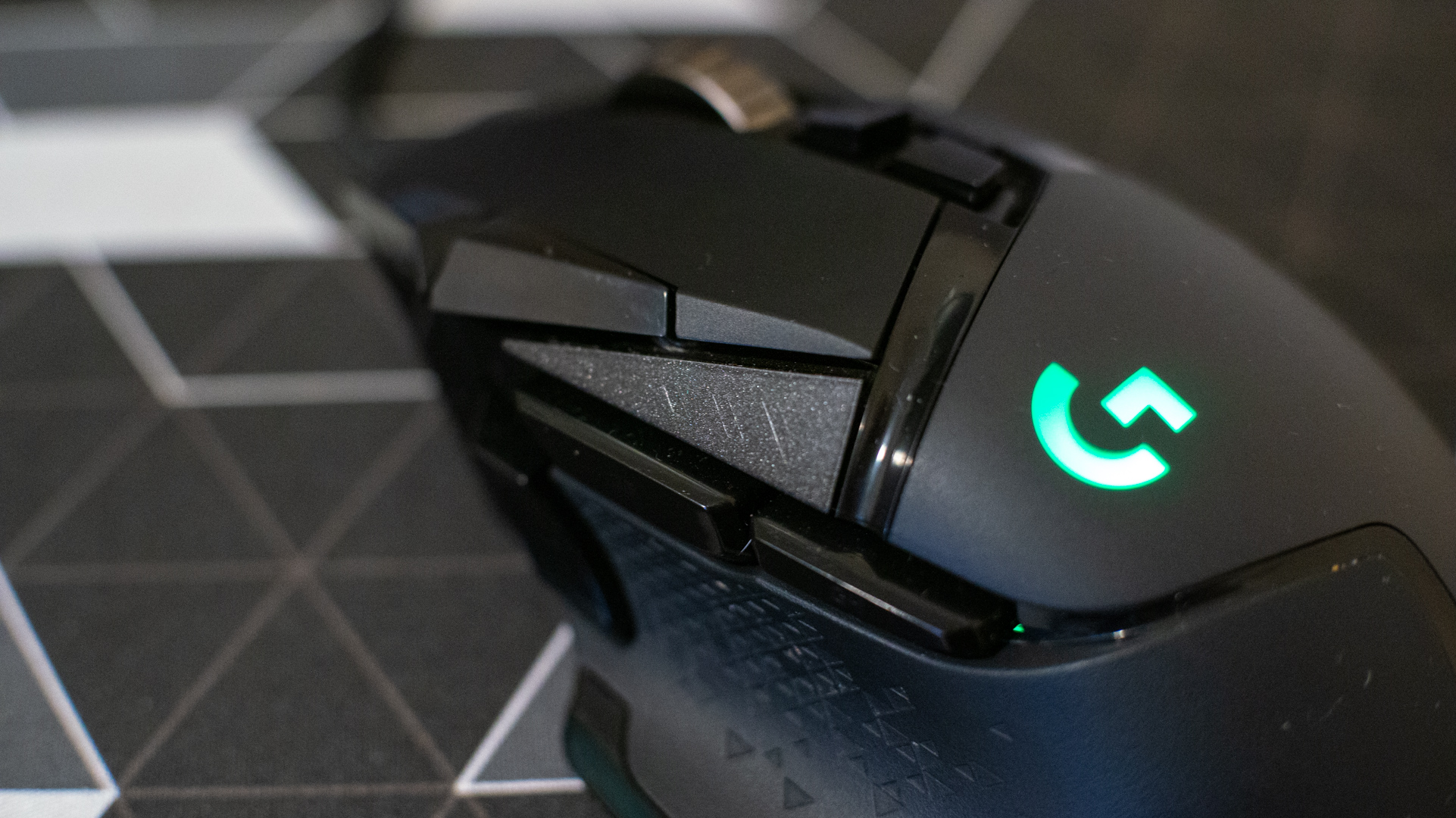 Aesthetically, you generally have two main options when you're shopping around for the best gaming mouse: a high-performing mouse that looks like it would fit in the office, or a mouse that lives and breathes that 'gaming life'. The Logitech G502 fits firmly in the latter category, with its robotic design. But, don't let that intimidate you. With adjustable weights and a jaw-dropping 16,000 DPI sensor, this gaming mouse backs its look with outstanding performance. It's not ideal for users with huge hands, but beyond that, this one has our vote for the best gaming mouse on the market.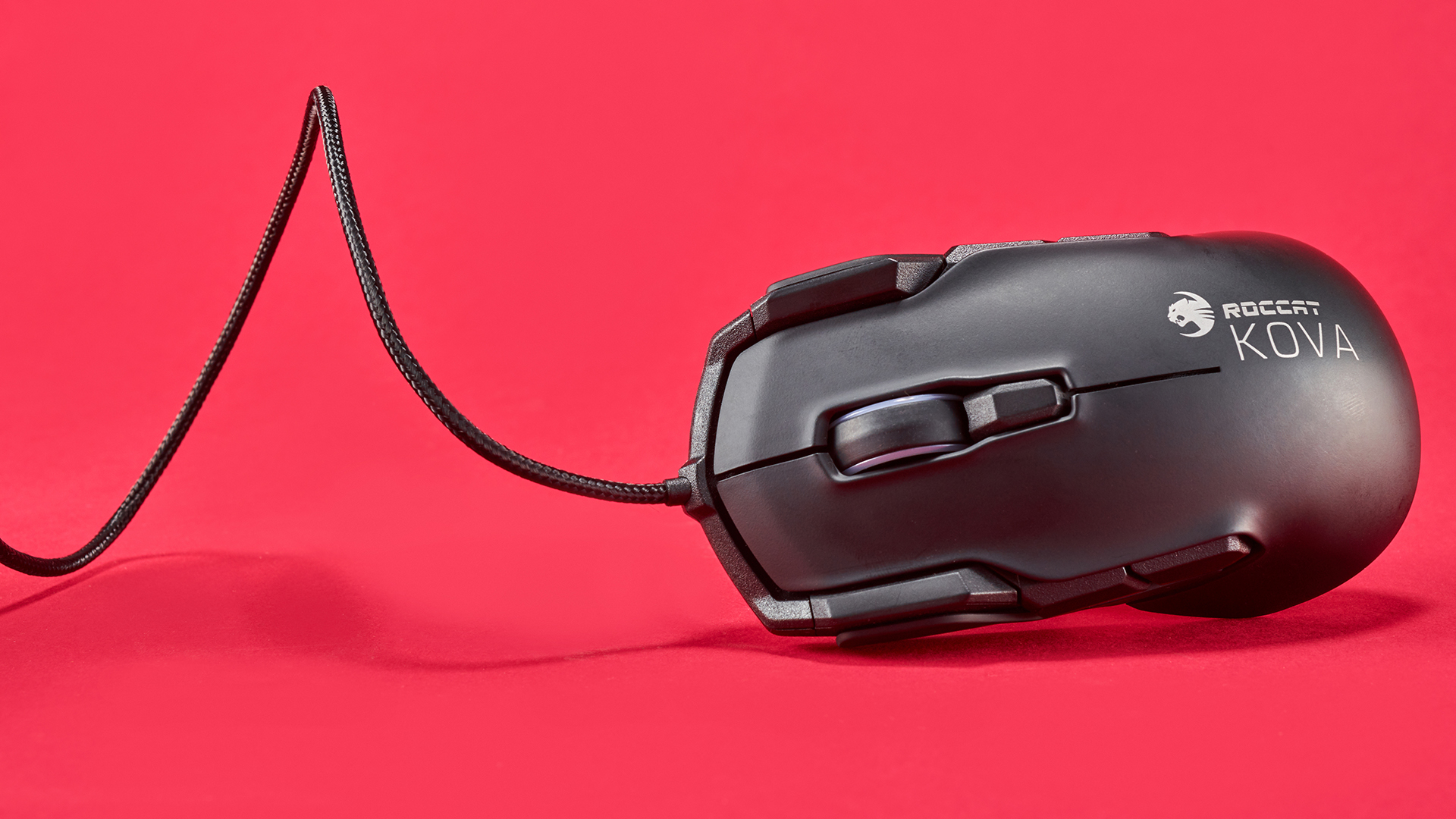 We've given the Roccat Kova Aimo high scores for solid build quality, customizability and great gaming performance that gets even better after some tweaking in the Roccat Swarm software. It's white version looks uncannily like those scary robots from I, Robot, but the solid black one is stunning and will definitely fit any set-up. Fans of LED lighting might find it a bit lacking, but this gaming mouse's ambidexterity more than makes for its minor flaws. All things considered, it's definitely the best gaming mouse we've tested this 2019 so far.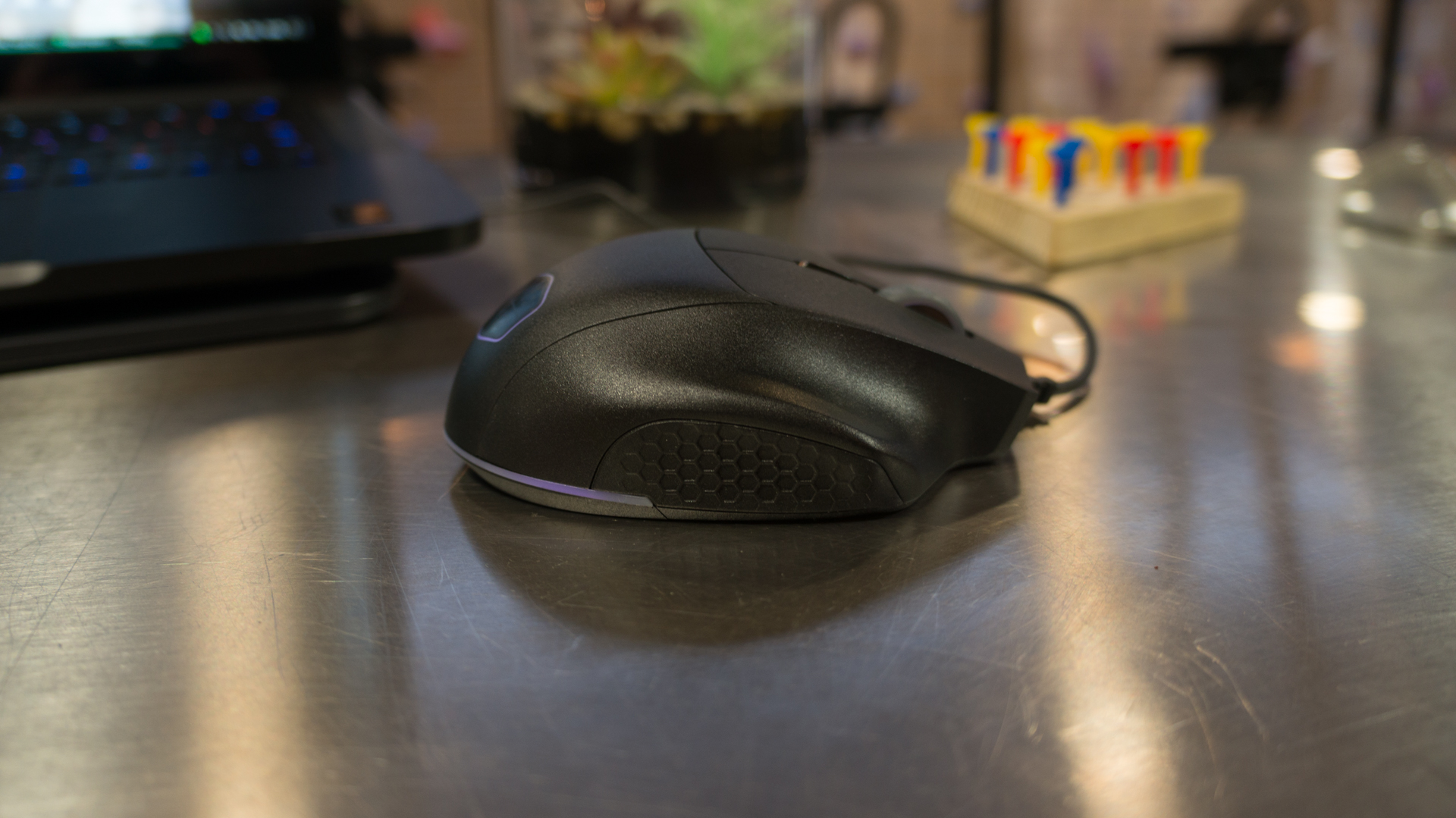 If you're looking to find the best gaming mouse without spending a lot of cash, then the Cooler Master MasterMouse MM520 is the terrific addition to your gaming set-up. It won't win any beauty contests, but packing quality Omron switches and a reasonably sensitive sensor capable of up to 12,000 DPI makes it a smart purchase, which in turn makes it's easy to look past the unappealing design – especially if you use a claw grip.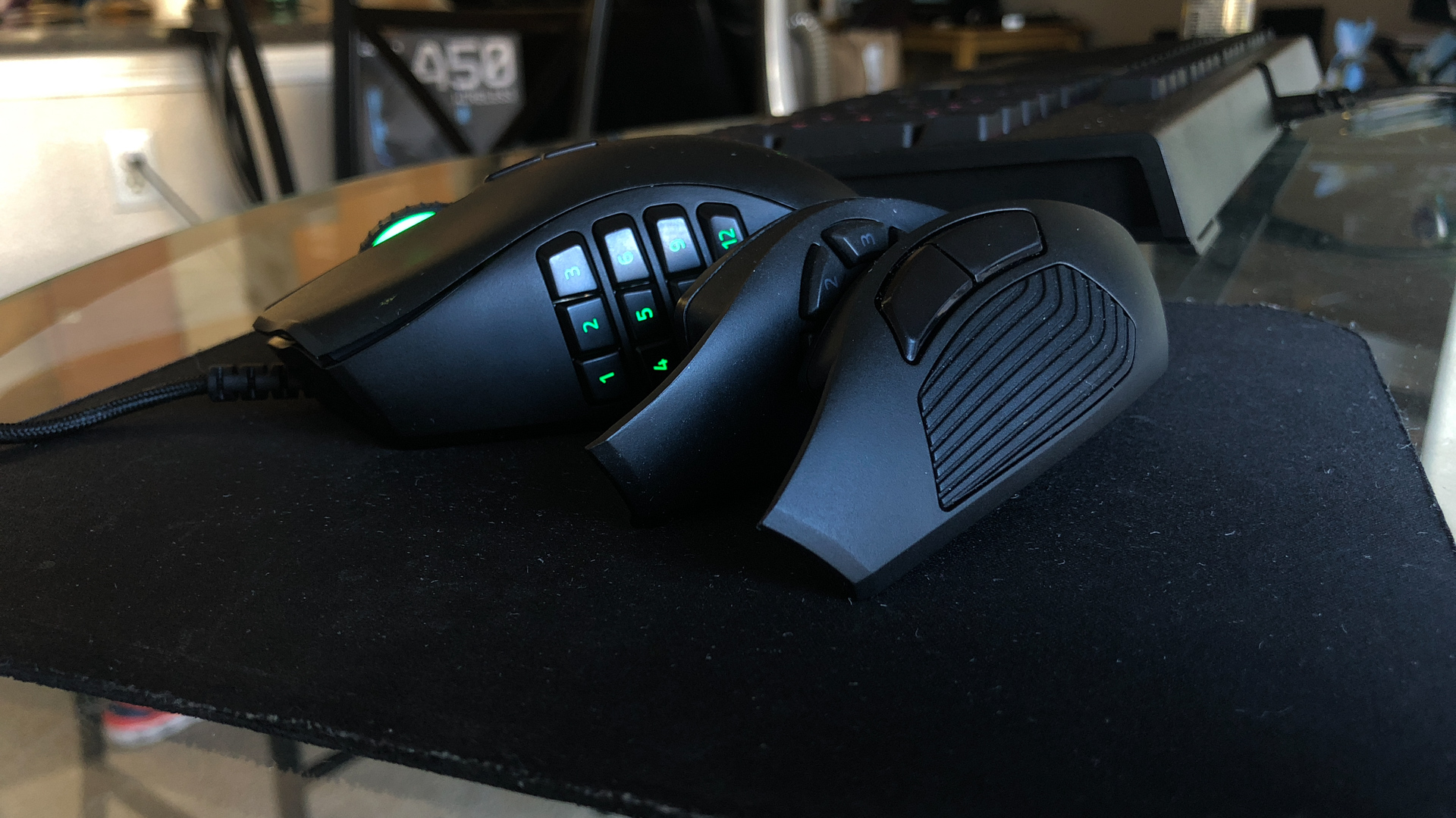 Have you been getting into the World of Warcraft: Classic beta? Then you're going to want to consider the Razer Naga Trinity. Razer's Naga mice have always been fan favorites in the MMO community, but the manufacturer has taken the Naga Trinity to the next level. With it, you're getting three easily swappable side plates, so that you can configure your mouse to fit your needs and the game you're playing. Add in the insane 16,000 DPI sensor and Razer Chroma RGB lighting, and you'll be topping the DPS meters in no time.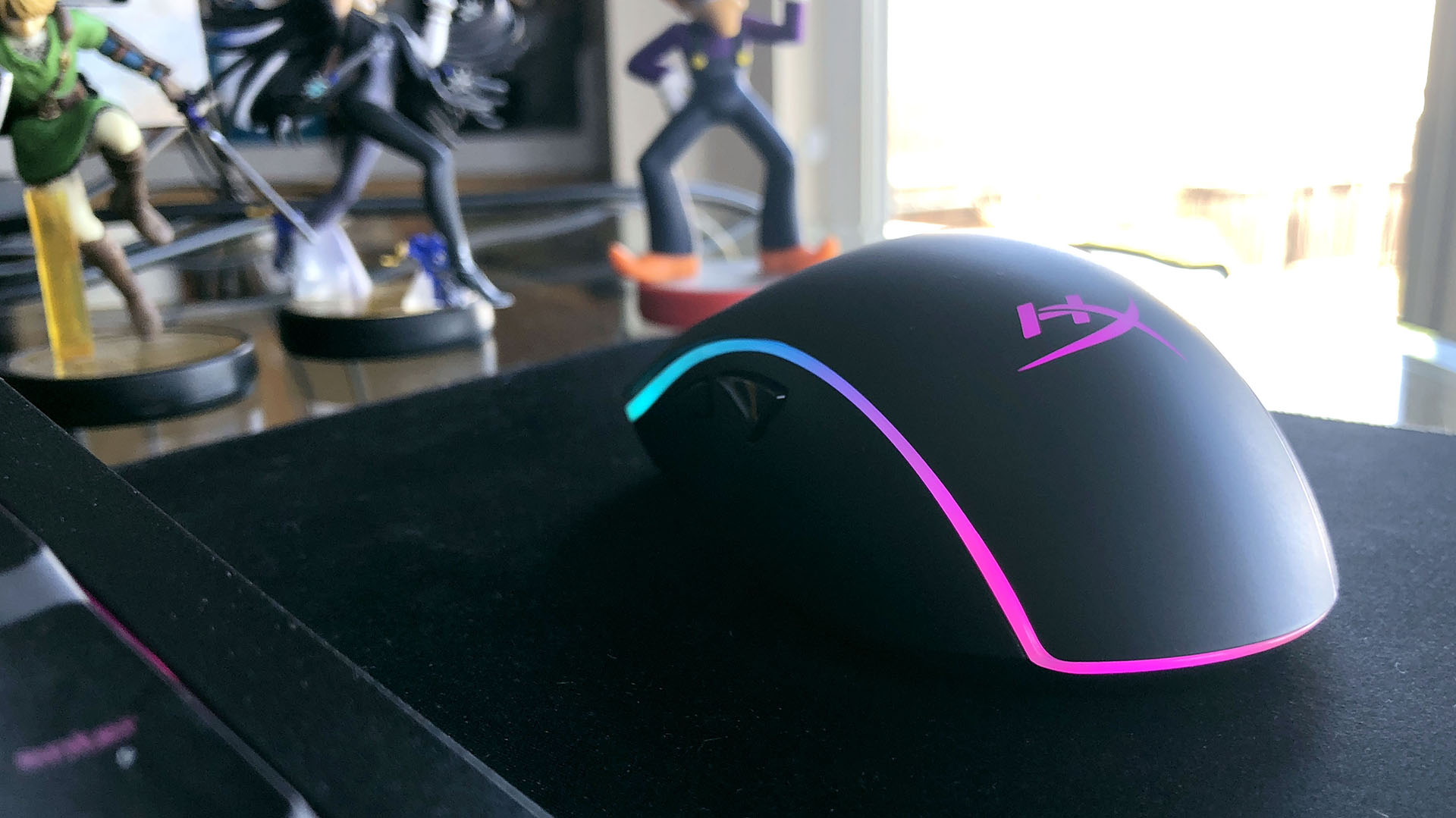 If you find yourself scoffing at some of the gaming mice available in 2019 that sport over-the-top designs, then you should take a look at the HyperX Pulsefire Surge RGB. Featuring extremely reliable Omron switches and ravishing RGB lighting – not to mention an impressive 16,000 DPI sensor – you're scoring the best gaming mouse for an excellent price. Plus, it'll fit into any office, at least once you turn down the lighting effects.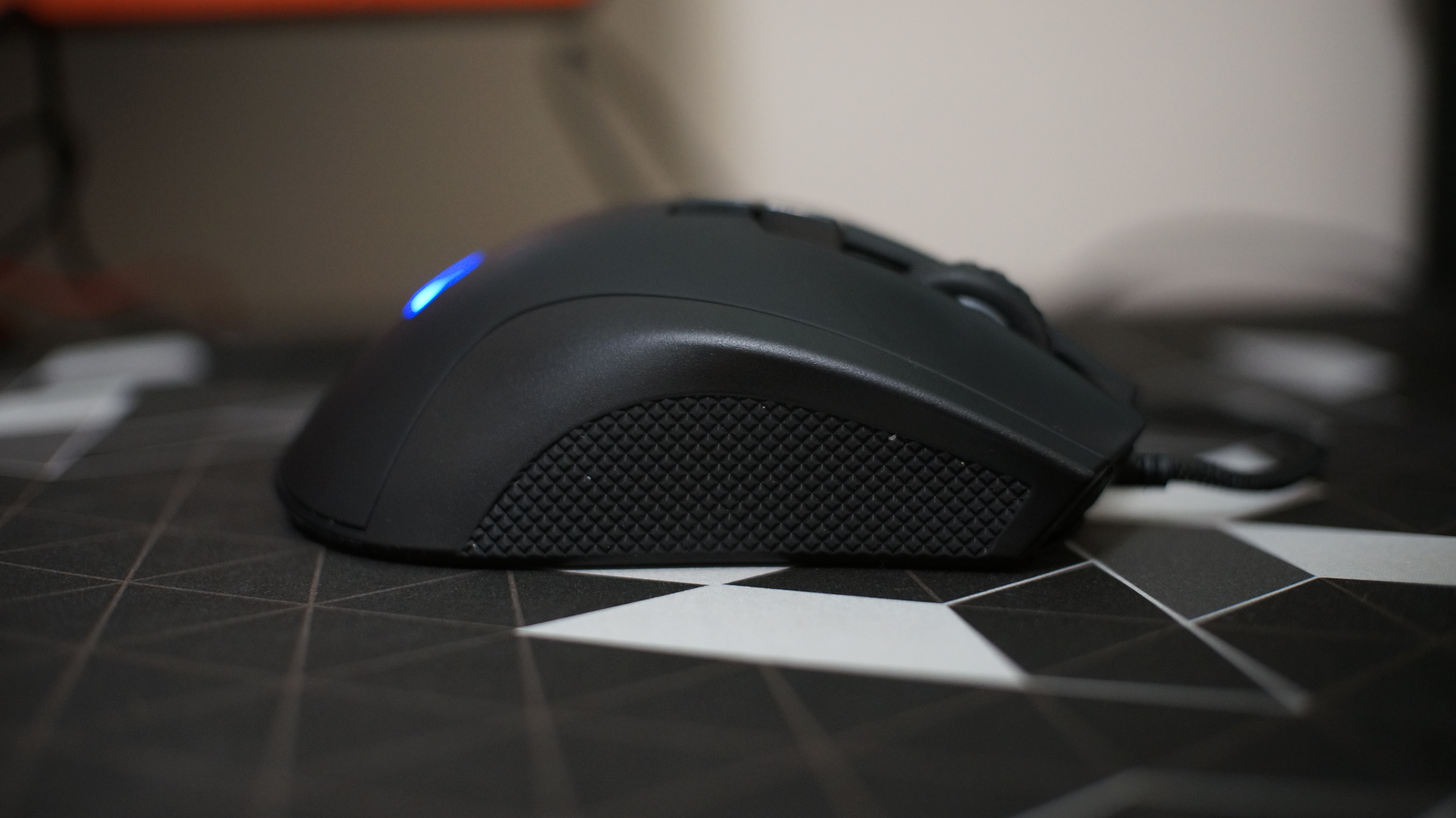 Got big hands? We get it; most of the best gaming mice on the market are either too small or too light, or even a bit of both. To make matters worse (for you, at least), some of the big mice out there are loaded with gratuitous buttons and weird shapes that make them look like asylum-seekers from an alien robot planet. The Corsair Ironclaw is just the total opposite. It's an attractive mouse for big-hand users, with a design that won't make you want to toss it inside your desk drawer whenever you have company. Plus, it's tough as heck, which means it can handle some rough and tumble, making it the best gaming mouse for you.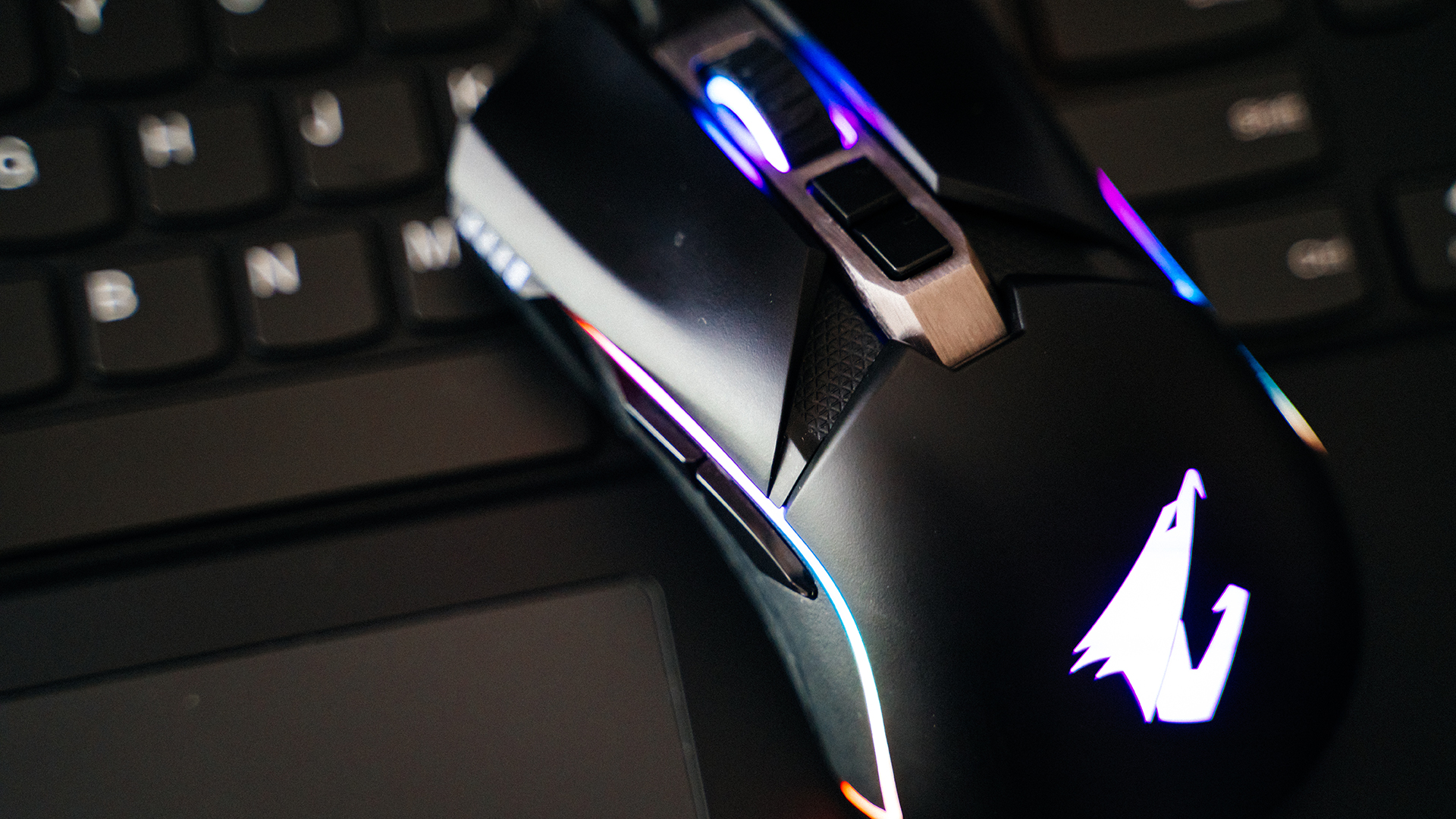 When you take stock of all its nifty features, it might shock you to find the Gigabyte Aorus M5 at only $69. This looker is among the best gaming mouse of great value that we've gotten our hands on this year. It's also highly customizable, and offers great ergonomics and fun RGB lighting. Plus, as far as features that will give you the gaming advantage, it boasts an adjustable weight distribution system, on-the-fly DPI adjustments and Omron switches tested for 50 million clicks. Those are just to start. If you're in the market for a mouse that gives you more bang for your buck, this is it.

How to choose the best gaming mouse
While you'll definitely find the best gaming mouse of your gaming dreams, doing so will take a bit of time and some effort. There's a ton of complicated technical jargon that goes into the best gaming mice – terms like polling rates and DPI ratings that a regular buyer might not be familiar with. For the record, you'll want a higher number of both, but these two terms mean drastically different things.
For newcomers to the world of PC gaming, when you see the term DPI, that is shorthand for 'dots per inch.' The higher the number, the wider the range wherein you can specify your how sensitive your mouse is. If you don't have a lot of desk space available, but you still want accuracy and precision, then opt for a gaming mouse featuring a higher DPI rating. Of course, you can always toggle a lower DPI too.
Meanwhile, a high polling rate means you're getting faster response times. The polling rate is measured in hertz, so it usually ranges from around 125 to 1,000Hz. The latter means that your mouse's position is reported to your computer 1,000 times per second.
Other key gaming mouse factors you'll want to consider are ergonomics – particularly if you're left-handed – and RGB lighting.