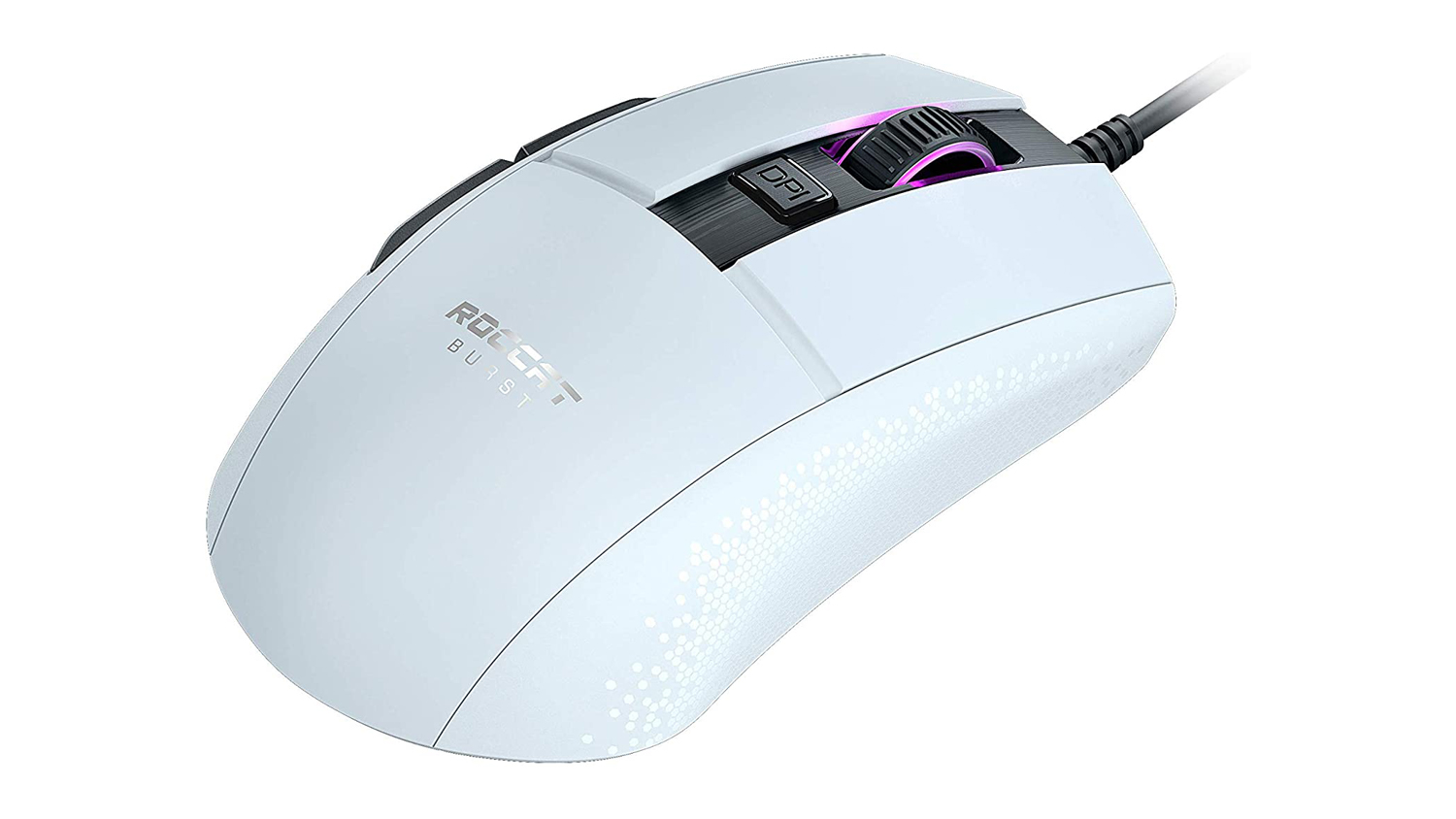 If you want to get the most out of your gaming setup, you need the best gaming mouse you can get your hands on. No matter how powerful your gaming PC, you'll be limited by your peripherals if they can't keep up. So, start by upgrading to a better mouse.

With a quality gaming mouse, you get a whole lot more than just the ability to point and click. You'll feel like it's an extension of your hand whether you're playing AAA PC games or less demanding free titles.

You'll also find important features like better sensors, a wider DPI range, and faster polling rates, not to mention remappable buttons. In some cases, they come with some very gamer-focused features like RGB lighting and weight adjustments.

Take your gaming to the next level with one of the best gaming mice on the market. Since there are so many options to choose from, let us help narrow the playing field. We've collected our top picks that we've gotten our hands on here for you to check out.

And, we've included our price comparison tool to help you score the best mouse deals, which you're more likely to find now that Black Friday and Cyber Monday are just around the corner.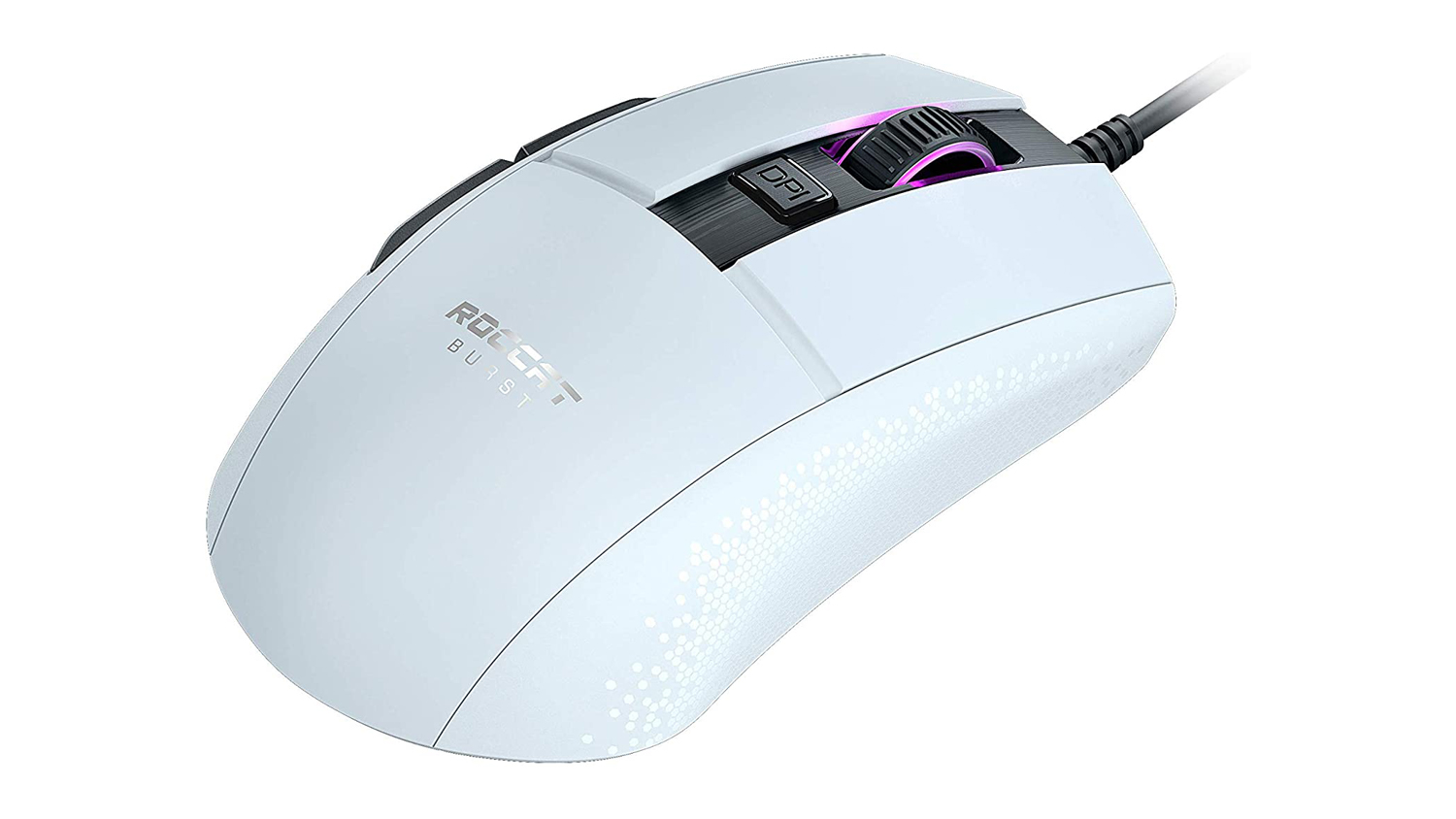 The Roccat Burst Core proves that you don't need to pay more than $50/£50 to get a premium mouse. This affordable wired option wins as much in performance and build and it does in price. Though minimal on frills, it's an absolute stand-out in everything else, including ergonomics and lightweight design. RGB fans might want to go for the pricier Roccat Burst Pro, but if you don't mind something more minimalist and classy, this one is the one to go for no matter your budget.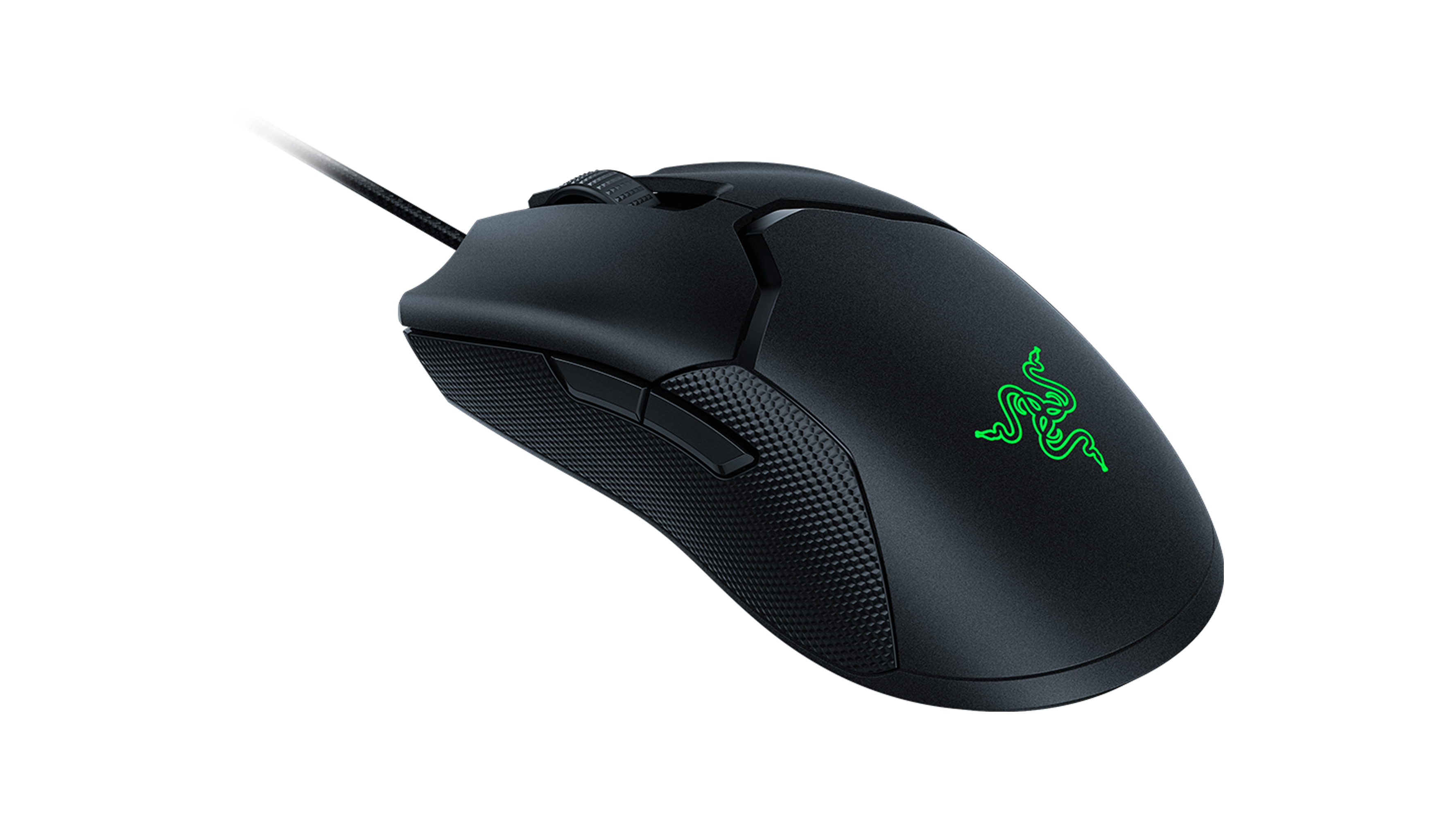 Competitive fast-paced games require a gaming mouse that can keep up, and for that, you'd want to take a look at the Razer Viper 8K. This is among the fastest and most responsive gaming mice out there, thanks to its 8,000Hz polling rate and <0.125ms click latency.
It's also inherited the Razer Viper line's impressive build as well as the ambidextrous design that some of its models come with. You'll need a speedy monitor to get the full benefit from the Viper 8K though, but if you need the most responsive mouse possible, this is the best one for you.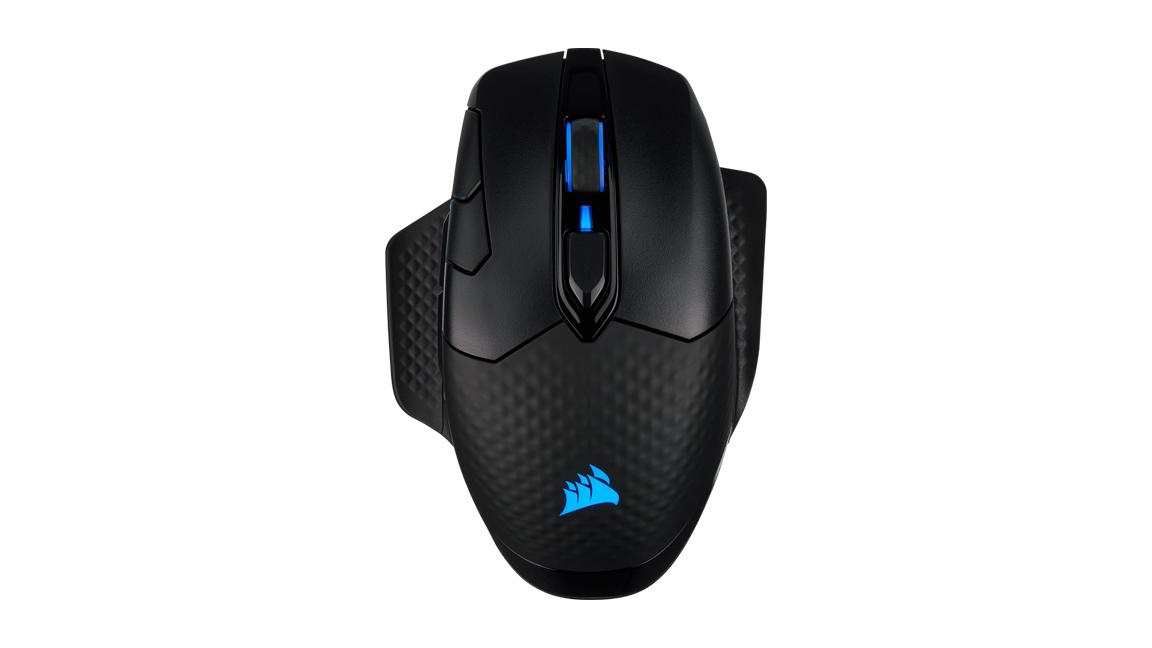 Impressive wireless gaming mice are hardly a dime a dozen. Due to their latency, wireless mice are generally not ideal for gaming where every fraction of a second counts. This is why the Corsair Dark Core RGB has impressed us even more. With its sub-1ms speed, incredibly low latency, and reliability, this is truly a mouse we can game with, wireless or otherwise.
And, that's without mentioning its highly customizable RGB lighting and very robust software. There's one catch: it's not ideal for claw grip gamers as its palm rest is a bit flat. However, if you're a palm gripper, you'll love how it fits in your hand.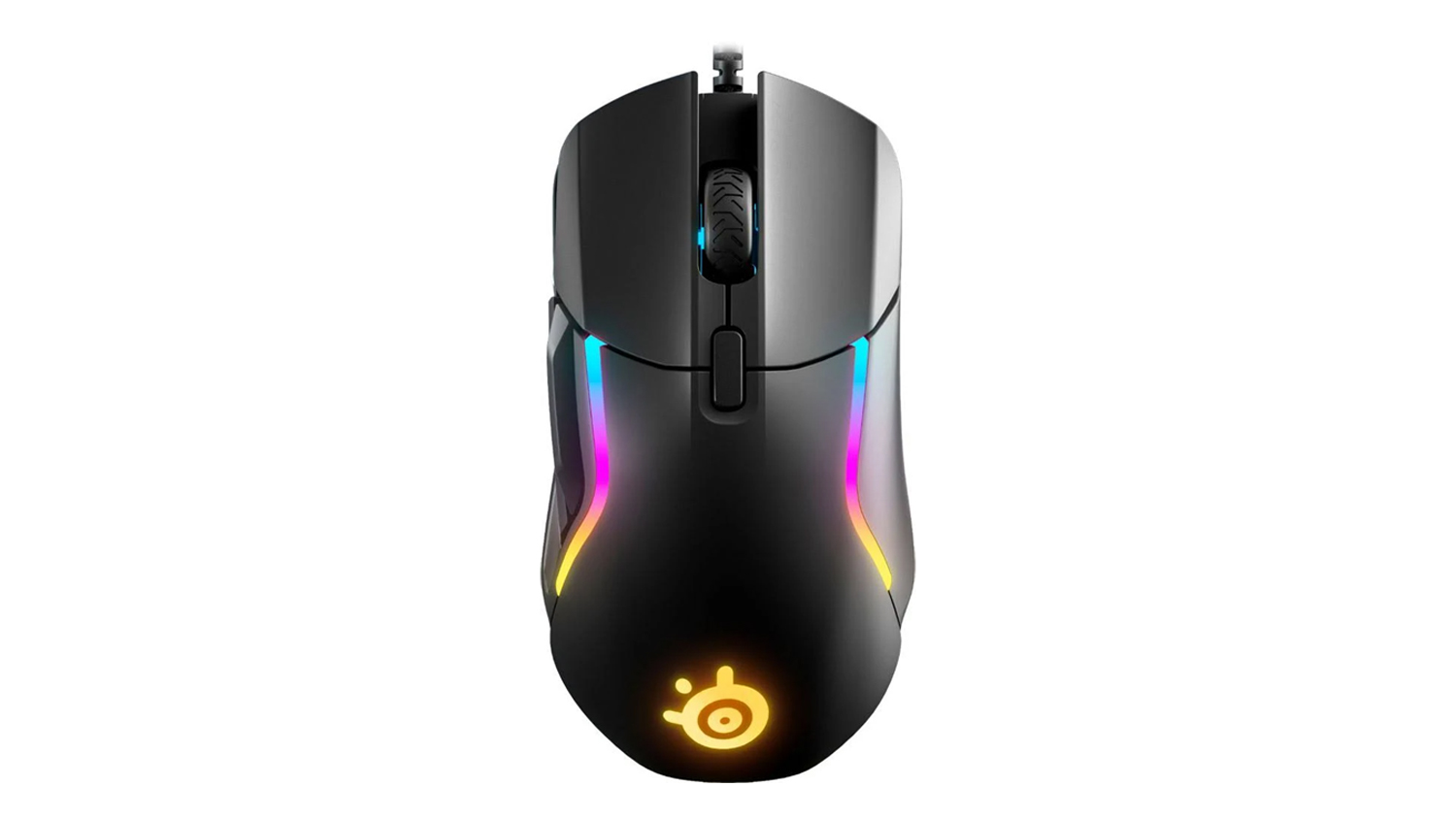 Inheriting the Rival 600's best attributes but also keeping its price of entry affordable, SteelSeries' latest addition to its gaming mouse family is more than a solid contender in the battle for the best gaming mouse.
The SteelSeries Rival 5's greatness is apparent in both its design and its features, as it very much does in its performance. It's lightweight and comes with more side buttons – not to mention, nearly flawless in its performance, making it an undeniable excellent value for gamers.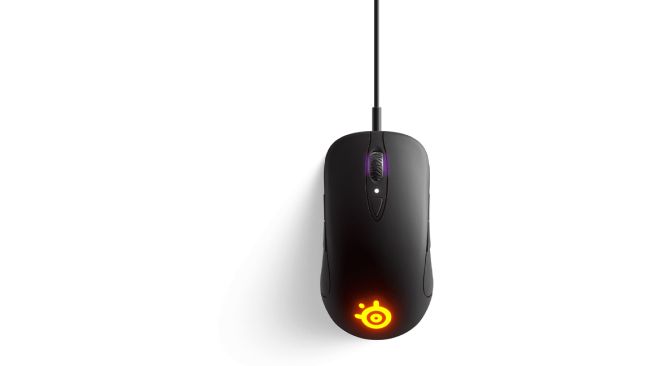 Its onboard profile customization and nice matte finish are just two of the things you'll love about the SteelSeries Sensei Ten. Most importantly, this ambidextrous mouse boasts a top-of-the-line sensor, making it one of the best gaming mice we've tested.
It delivers such impressive acceleration and deceleration customization options, as well as butter-smooth performance. SteelSeries tops it all off with Tilt Tracking, which essentially keeps tracking consistent and precise even when you're lifting your mouse and putting it back down at tilted angles.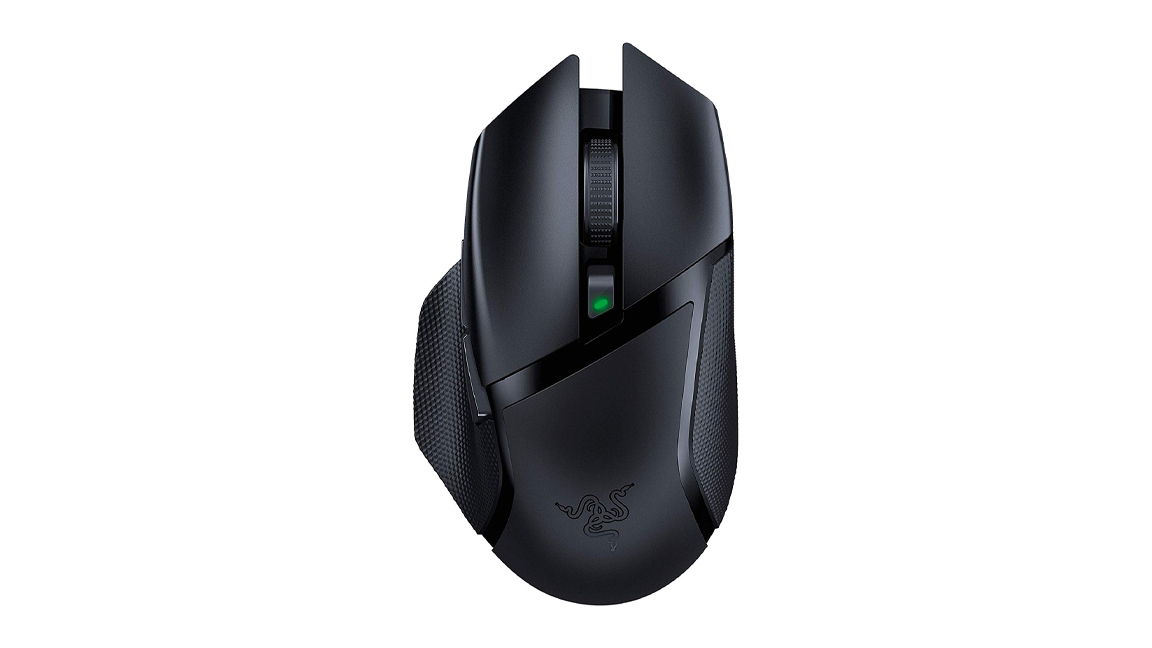 With up to 450 hours in Bluetooth mode, the Razer Basilisk X Hyperspeed is one of the longest-lasting wireless mouses on the market. But, it's got more going for it than just longevity. It also boasts excellent performance with 450 IPS tracking speed and up to 40G acceleration. Its key feature, however, is the HyperSpeed Wireless, which reduces the time it takes to send data between your mouse and PC so it's 25% faster than any other wireless gaming technology.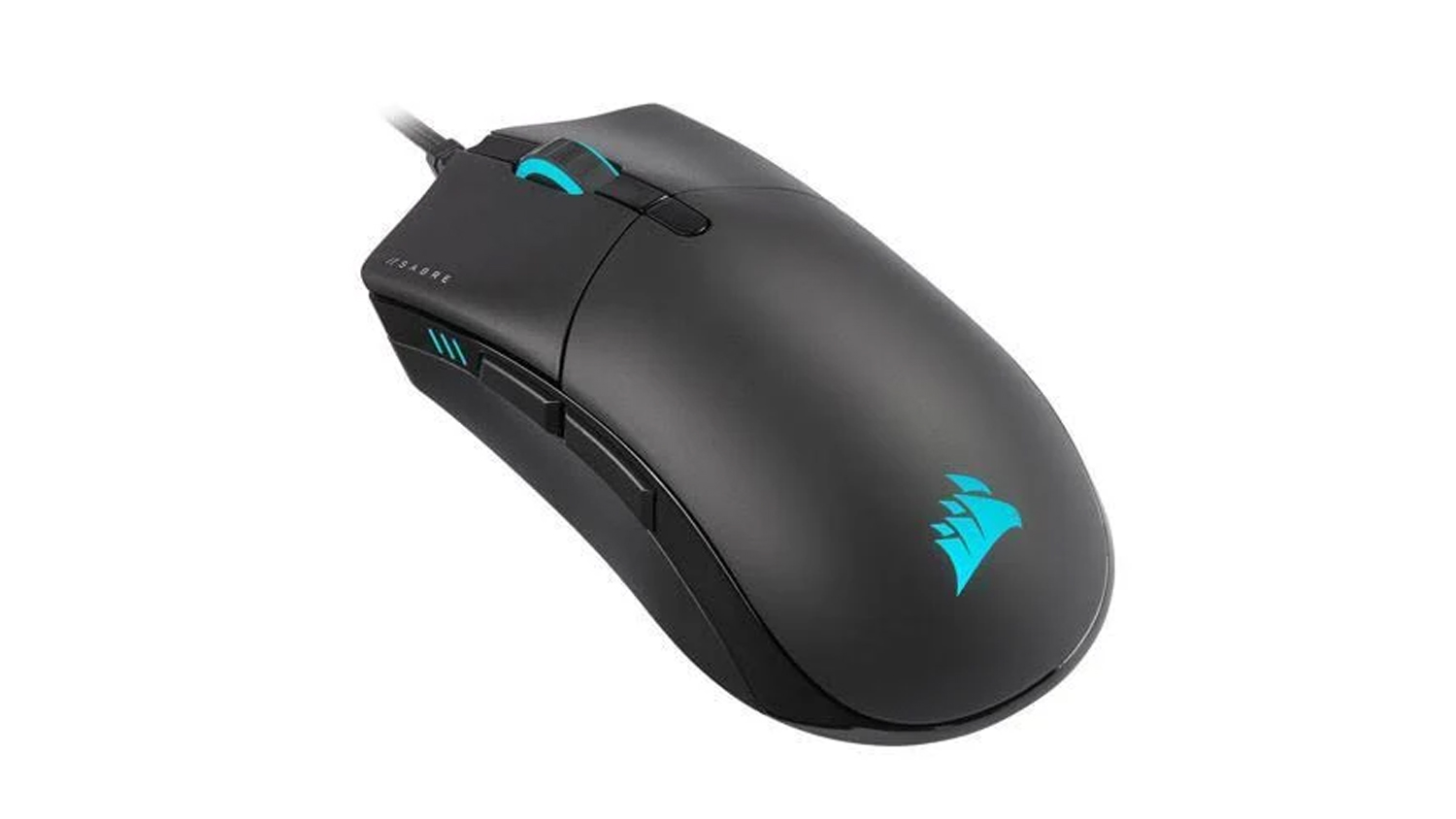 The Corsair Sabre RGB Pro Champion Series may lack all the frills and pizazz of other mice for gaming, but its minimalist design is made up for by its speed. Designed by esports gamers, this mouse is all about being fast with its 8,000Hz polling rate, the AXON hyper-processing technology, and Quickstrike buttons with fast actuation.
And, it does so without setting you back a whole lot, making it a great option for competitive gamers who want to be economical.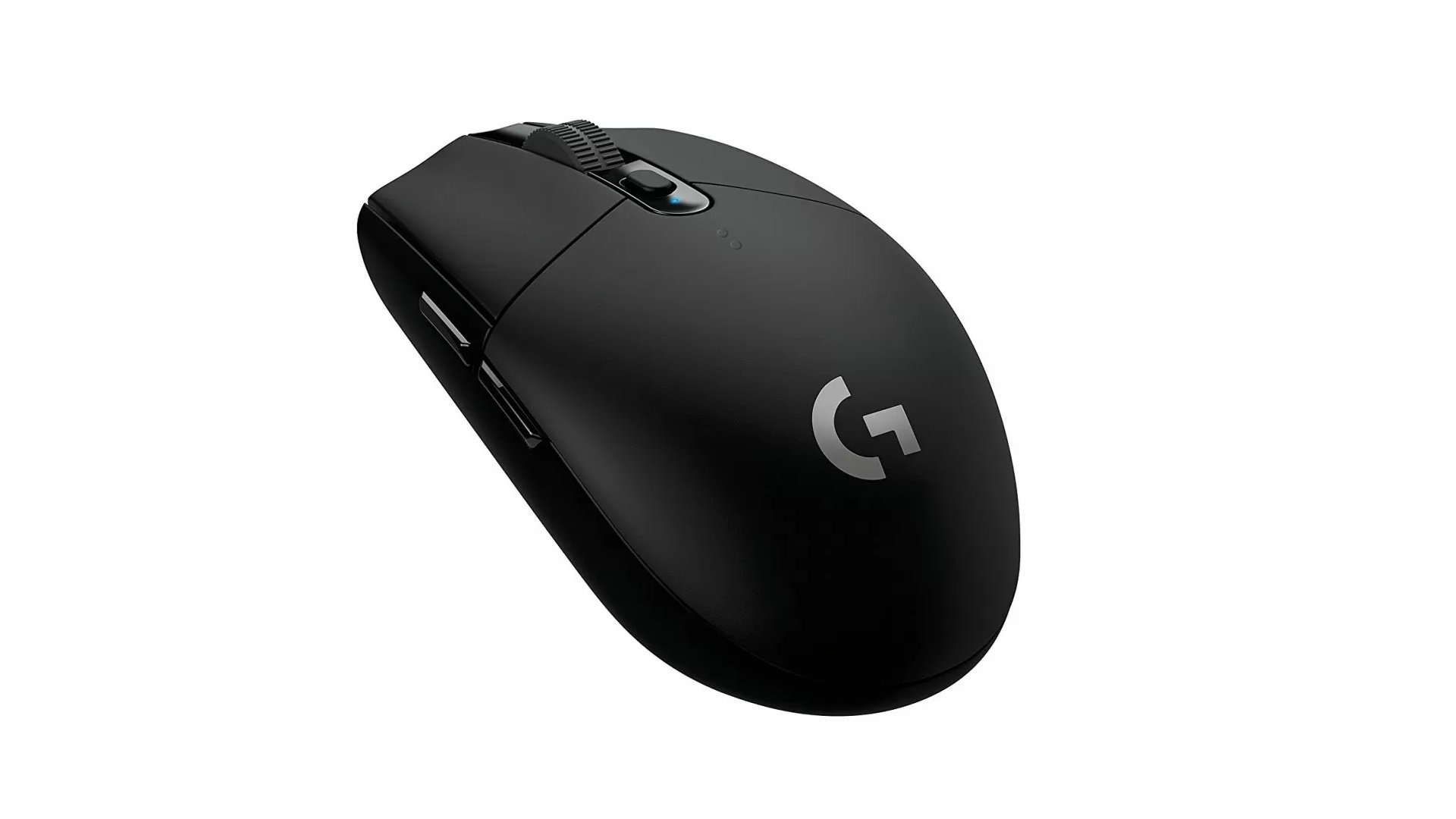 The Logitech G305 Lightspeed may not seem like a gaming mouse with its adorable exterior and multiple colourways it comes in but it's a serious performer. Not only does it give you up to 12,000 DPI but you also get the ability to remap the mouse to your hearts' content.
Add in the fact that it's very reasonably priced and you can tell that there's a lot of value with this mouse. As with any peripheral on the cheaper side, it has a few drawbacks such as no Bluetooth connection and the battery life is not anything to write home about.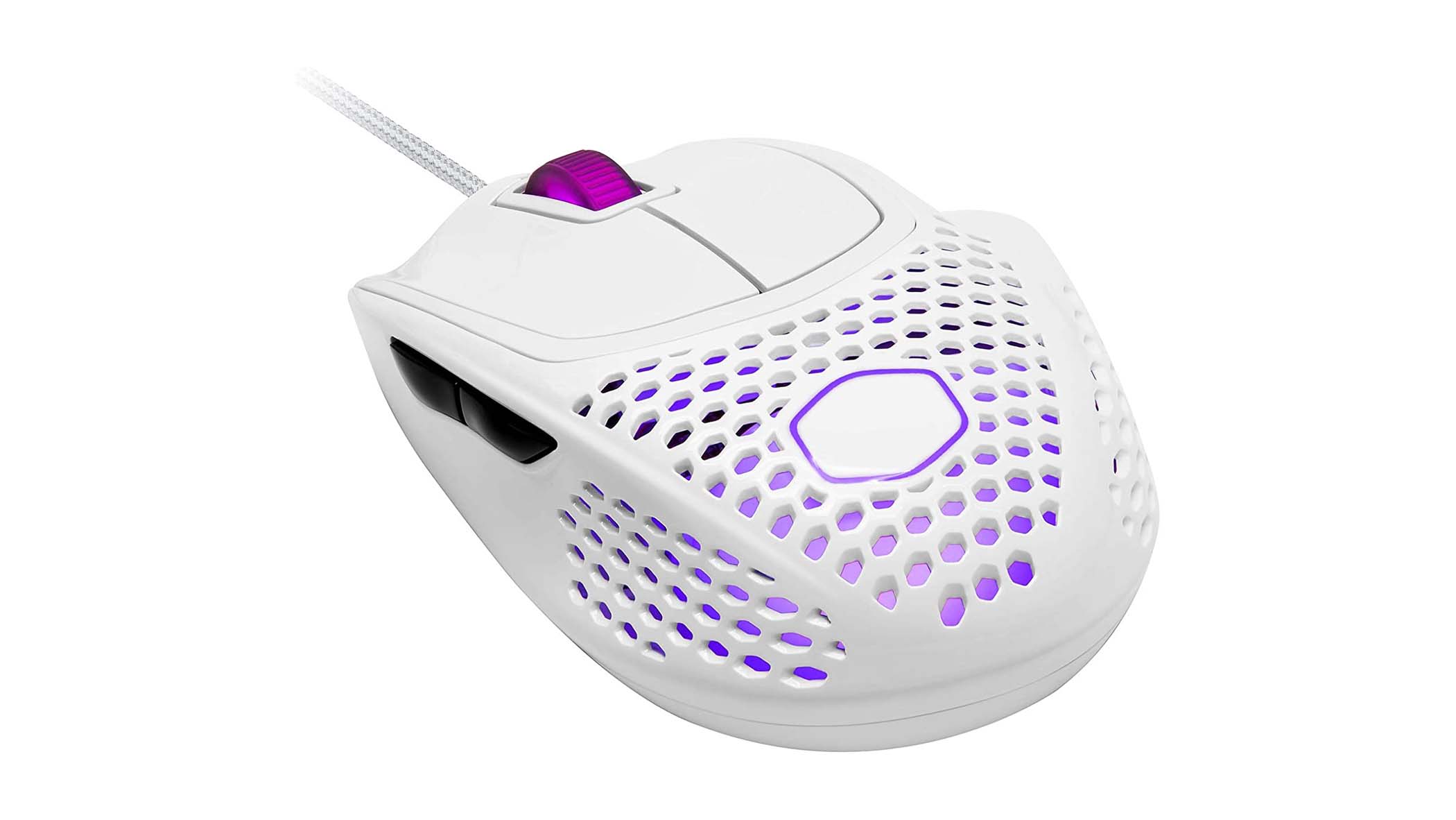 The unique shape of the Cooler Master MM720 may harken back to some of Cooler Master's older designs but there's more to this mouse than the way it looks. It's incredibly light, thanks to its honeycomb posterior, and performs wonderfully since it has up to 16,000 DPI on tap.
It also comes with RGB though that's a bit limited and onboard memory. And, though it's remappable like any good gaming mouse, its DPI cycle button has strangely been placed on the bottom of the mouse. However, if that's not an issue for you, this is a powerful mouse at a very affordable price.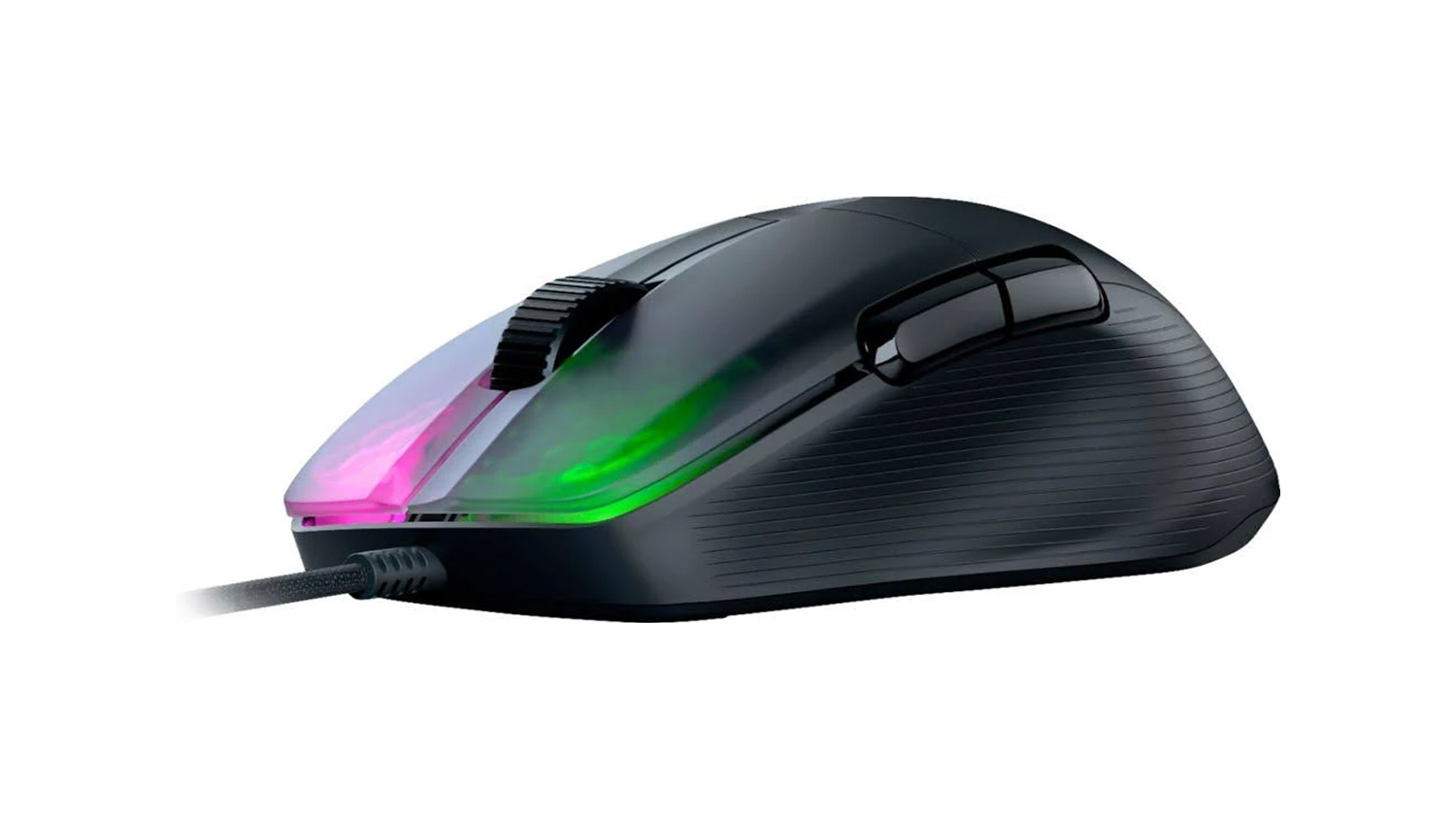 Roccat's Kone Pro is undeniably stunning, combining the brand's clean and minimalist and gorgeous RGB lighting uniquely located underneath the left and right buttons. But, it also doesn't go by looks alone.
Light as a feather yet also as fast as lighting, this high-end gaming mouse boasts serious esports grade performance, making it an excellent option for pros and those who take gaming seriously. To make it truly yours, Roccat even slaps on a respectable slew of customization options for good measure.
How to choose the best gaming mouse
While you'll definitely find the best gaming mouse of your gaming dreams, doing so might take some time and effort. That's expected; there's a ton of complicated technical jargon that goes into the best gaming mice – terms like polling rates and DPI ratings that a regular buyer may not be familiar with. For the record, you'll want a higher number of both, even though these two terms mean very different things.
For newcomers to the world of PC gaming, when you come across the term DPI, that is shorthand for 'dots per inch.' The higher the number, the wider the range wherein you can specify how sensitive your mouse is.
If you don't have a lot of desk space available, but you still want accuracy and precision, then opt for the best gaming mouse with a higher DPI rating that can toggle to a lower DPI, in case you get a bigger desk.
Meanwhile, a high polling rate means you're getting faster response times. The polling rate is measured in hertz, and it usually ranges from around 125 to 1,000Hz. The latter means that your mouse's position is reported to your computer 1,000 times per second.
Other key gaming mouse factors you'll want to keep in mind are ergonomics – particularly if you're left-handed – and RGB lighting.
How we test gaming mice
Gaming mice come in all shapes, sizes, and quality, so of course we test each one that lands on our desks. There's a lot that we do to ensure that every mouse is up to gamers' standards, but naturally, we start with the design.
We take a look at its aesthetics as well as its ergonomics and ease of use, making sure that it feels as good as it looks. If there's RGB lighting, we test that as well, checking to see if it works as it should.
Then we move on to its performance – from its responsiveness to its accuracy and speed. We use it extensively to play the latest and greatest games, ensuring that it delivers as promised. If it comes with software customizations for RGB lighting, macros, and key remapping, we check those too. If it's a wireless gaming mouse, we also test its connectivity, range, and battery life.
Finally, we gather all the information we've collected and decide if it's worth the price and if it's of great value to the target audience.