Disney Plus is on its way. As if we didn't have enough TV already to keep us busy, the Disney Plus streaming service coming this November (to the US, at least) looks set to drain our bank balances that little bit further.
With a portfolio of studios and catalogues ranging from the Star Wars franchise, Marvel Cinematic Universe, Pixar, and even the Simpsons – from a recent acquisition of 21st Century Fox – there's plenty of big-name content to draw users to the service, and some fear it could even halt the massive growth of Netflix's user base.
With a set launch date of November 12, 2019, we know how long we have left to wait until the platform lands, and Disney has shared enough about the kind and quantity of content on offer – as well as how much it'll cost – to give us a vague picture of what we're getting. We even know that Disney Plus is joining Hulu on the Nintendo Switch, a console famously picky over its third-party apps.
It's also likely to come to Apple TV according to Disney CEO Bob Iger, in spite of speculation that it would come into conflict with Apple's new streaming service, Apple TV Plus.
Read on for all the latest news on Disney Plus pricing, subscriptions, and what movies and shows will be available on the service when it launches later this year.
UPDATE: Disney has announced a new streaming bundle in the US that will lump Hulu, ESPN+ and Disney+ into a single package for the same price as Netflix ($12.99 per month).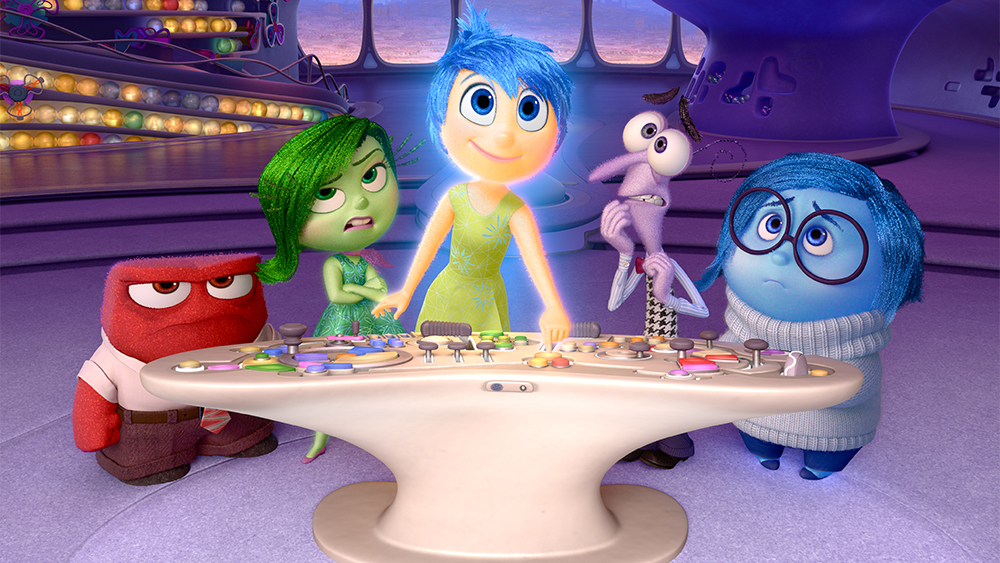 Disney Plus FAQ
What is Disney Plus? An online streaming platform for Disney-owned movies and shows. Yes, it's like Netflix.
What will Disney Plus cost? $6.99 (around £6 / AU$10) per month in the US – with global pricing yet to be announced.
When will Disney Plus launch? November 12, 2019 in the US, with a global rollout expected in early 2020.
What shows and movies will be on Disney Plus? A mix of blockbuster movies (Marvel, Star Wars, Disney, Pixar, etc) as well a documentaries and originally-produced TV shows made especially for the service.
Will there be classic Disney movies? You can expect the Disney Vault to crack open for the streaming service, with decades worth of classic Disney movies available on launch day.
Disney Plus overview
Disney Plus will be an all-in-one video destination for movies, TV series, and cartoons spread across the Disney, Pixar, Star Wars, and Marvel brands – packing plenty of existing movies and TV shows along with a stack of brand-new content. With Disney's acquisition of Fox now complete, we could also be seeing a host of other franchises – like X-Men or Avatar – come along to the service.
Disney has been working on the plan for some time now, acquiring a controlling stake in streaming technology provider BAMTech in 2017 following a first investment the previous year. BAMTech spun out from Major League Baseball's streaming efforts and now powers platforms like HBO Now and ESPN+, so it knows a little something about on-demand video traffic.
Disney makes serious money (an estimated $300 million) putting its films and properties on Netflix and other services, but if Disney Plus is attractive enough to pull in millions of paying subscribers, then it could yield potentially much more income. And it gives Disney a new, exclusive platform for developing new content, whether it's with existing brands or original properties.
Disney Plus release date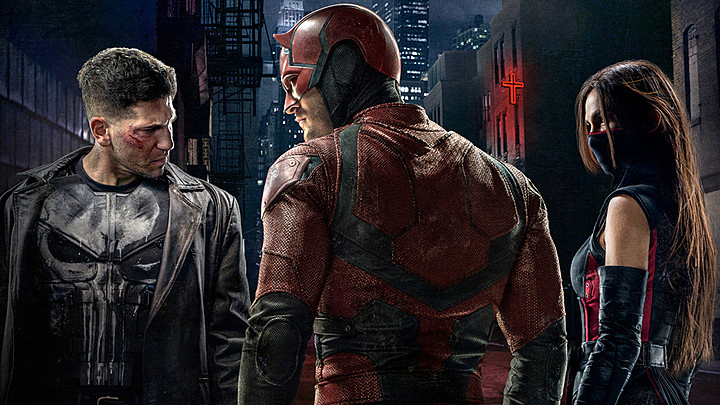 The Disney Plus streaming service will launch in the US on November 12, 2019 with an expected (but not yet officially confirmed) UK launch date around the same time or a few months afterwards. This still gives Disney plenty of time to court creators and develop and produce new shows – or at least get the ball rolling.
If you're in Australia, it looks like you'll be getting Disney movies and shows on Stan for the time being.
Disney Plus pricing and bundles
Right now, Disney has only released details about US pricing, where the streaming service will cost $6.99 (around £6 / AU$10) a month. We'll update you as soon as news lands about pricing in other regions. This means it looks like Disney has kept its promise about undercutting Netflix – at least for now.
"I can say that our plan on the Disney side is to price this substantially below where Netflix is. That is in part reflective of the fact that it will have substantially less volume," said Robert Iger, The Walt Disney Company's chairman and CEO. "It'll have a lot of high quality [content], because of the brands and the franchises that will be on it that we've talked about. But it'll simply launch with less volume, and the price will reflect that."
Iger also suggested that the price could rise gradually over time as the service expands, which is hardly surprising—Netflix's prices have risen alongside its pivot towards original content.
However, Disney then turned heads with its plans for subscription bundle that will certainly rival Netflix in terms of price – while possibly offering closer to the site's volume of content. The US-focused bundle will include Hulu (with ads), ESPN+ and Disney Plus for $12.99 per month – the same price as Netflix's Standard subscription. It's a good deal if you want all three services or if you live in a home with multiple age ranges who could enjoy the full range of content on offer.
If you're in the UK, journalist Tom Butler pointed out on Twitter that you can already get some of the content that's planned for Disney Plus on the Disney Life app for £5 (around $6 / AU$9). But that doesn't include some of the biggest draws of the new streaming platform, like Marvel and Star Wars properties – although it does currently have past seasons of The Clone Wars.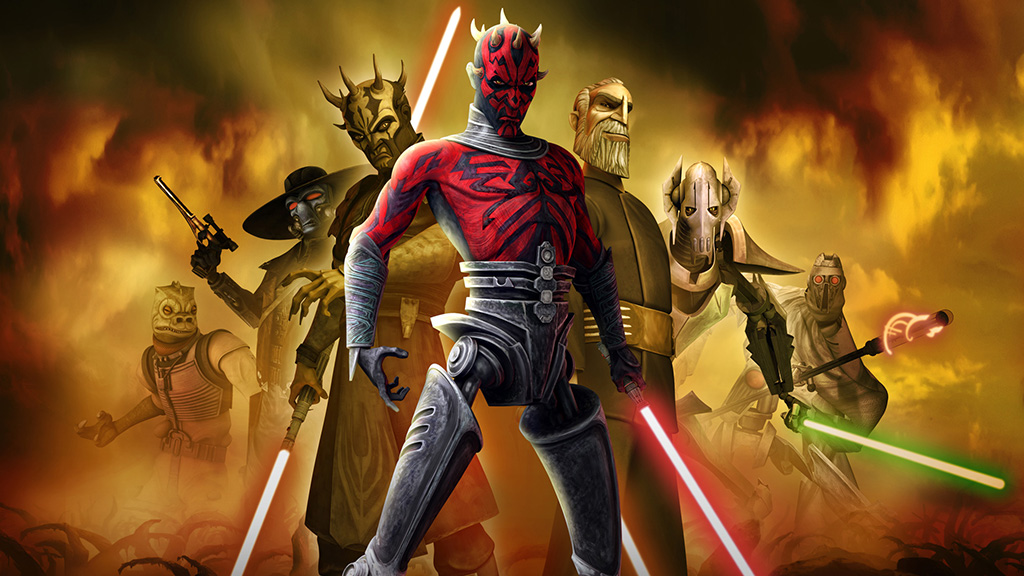 Disney Plus: Marvel TV shows and films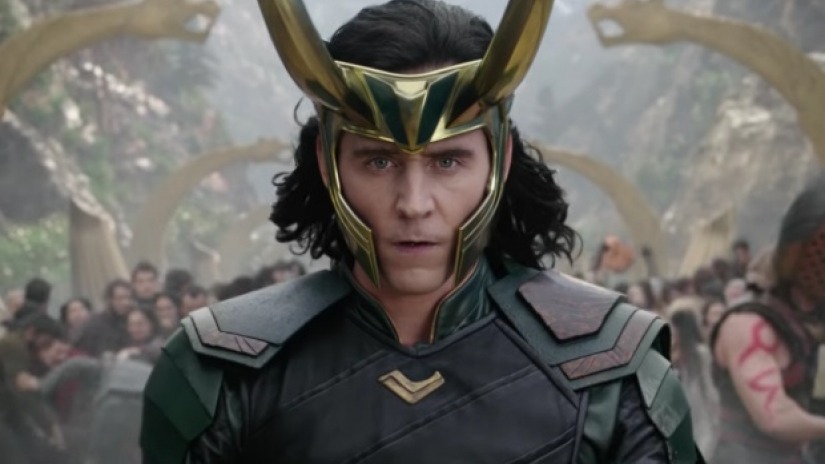 Marvel fans, rejoice: not only will you get a huge back catalogue of MCU movies on Disney Plus, but you'll also get a number of original TV series and spin-offs with some of your favorite characters.
The first will be Falcon and The Winter Soldier (starring Anthony Mackie), coming in Q3 / Fall 2020, around a year after the platform goes live – so we'll have some time to wait before exclusive content really gets going.
Hiddleston-lovers will be happy to hear that next in the new Marvel line-up will be all about Loki, coming in Q2 / Spring 2021 – as will WandaVision, a spin-off following Scarlet Witch (Elizabeth Olsen) and Vision (Paul Bettany) that will tie into the events of the Doctor Strange sequel. Q3 / Fall 2021 will then bring a Hawkeye TV show with Jeremy Renner reprising the role.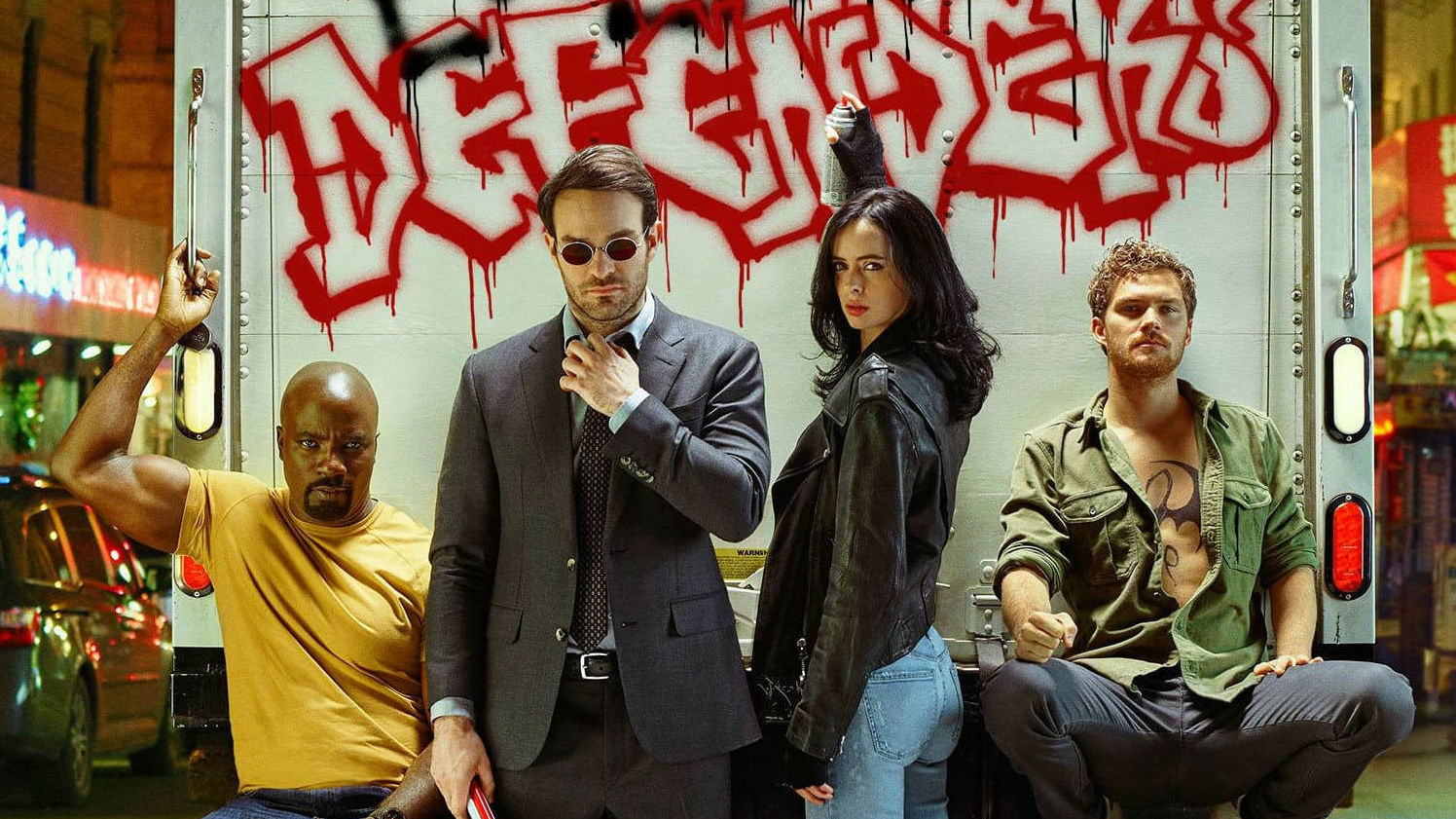 Marvel's head of television, Jeph Loeb, has said there'll be more "street-level heroes" coming to the Disney Plus service too, with Marvel TV shows set to replace or expand on the likes of Luke Cage, Jessica Jones, Daredevil, Iron Fist, and The Defenders – all of which were axed from their home on Netflix (via Deadline).
Interestingly, there's also going to be a Marvel TV show that puts a different spin on the MCU. Called Marvel's What If…?, the animated series is based on a comics series and will give fans a glimpse into what might have happened if some of the universe's biggest stories went a little differently. Like how would Agent Peggy Carter have fared if she'd taken the super soldier serum instead of Steve Rogers?
When it comes to old Marvel movie properties, we can expect those to be pulled from Netflix as soon as contracts run out before being moved across to Disney Plus when it launches. In an earnings call with investors, Disney CEO Bob Iger clarified that 2019's Captain Marvel would be the first Disney movie exclusive to the service – and we know Endgame will follow the month after launch.
Disney Plus: Star Wars TV shows and films
One of most exciting original announcement so far is that of a brand new live-action Star Wars TV series from Jon Favreau (Iron Man, The Jungle Book) who will both write and executive produce the show. We've been waiting for details about it for what feels like years, but the title has finally been revealed as The Mandalorian.
For those not in the know, Mandalorians are a race of jetpack-toting warriors with a lot of political baggage. Now unless you've watched Star Wars Rebels, the only Mandalorian you're likely to have met before is Boba Fett.
But the new series will introduce us to a Mandalorian we've never met before and will follow his (or her?) adventures throughout the Star Wars universe.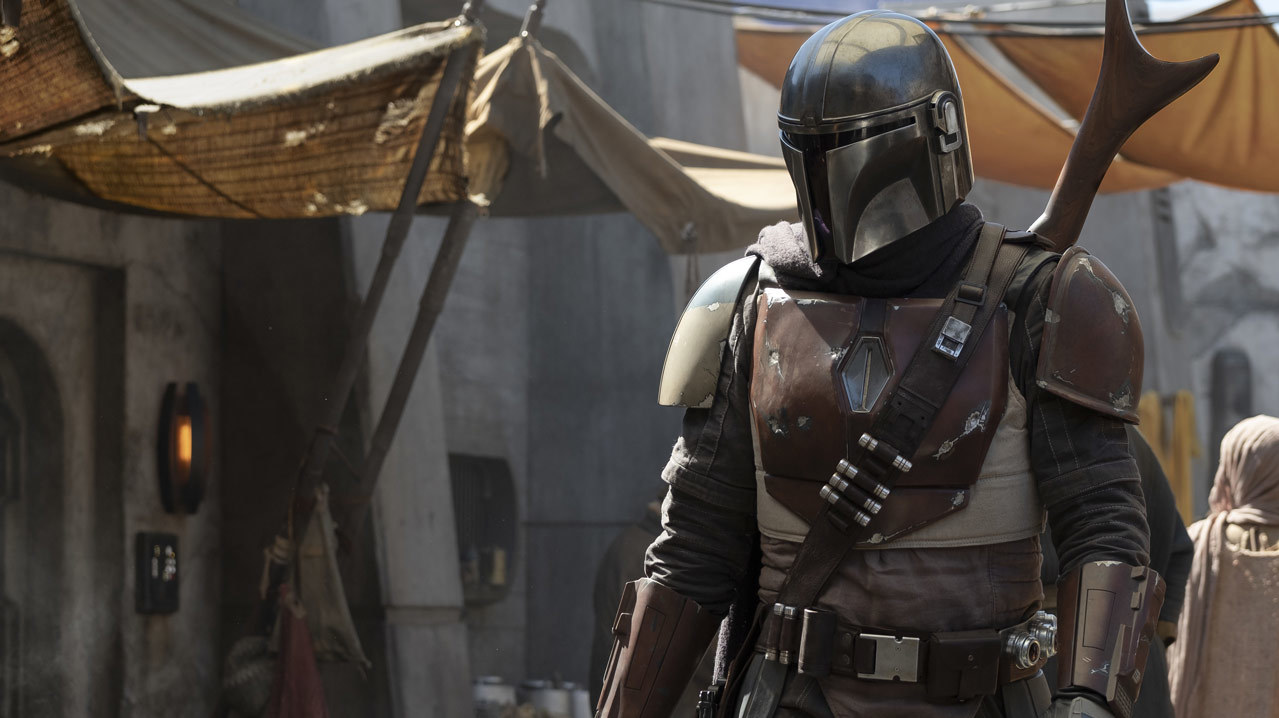 Favreau will also be joined by other great directors, including Star Wars alum Dave Filoni, who'll direct the first episode, as well as Bryce Dallas Howard, Taika Waititi (Thor: Ragnarok) and Deborad Chow (Jessica Jones).
It's not the only new Star Wars episodic content that'll be on the service early on, either. Rogue One's Cassian Andor (played by Diego Luna) will also get his own prequel TV series exploring his life before the events of the 2016 film.
We also now have word of a Obi-Wan Kenobi TV series, with Ewan McGregor in talks to reprise his role from the prequel movies (The Phantom Menace, Attack of the Clones, Revenge of the Sith).
At San Diego Comic-Con 2018, Disney announced that a new, concluding season of animated series Star Wars: The Clone Wars will also be on the service. We have to imagine that the existing episodes, currently on Netflix, will also join the fray.
Disney Plus: 21st Century Fox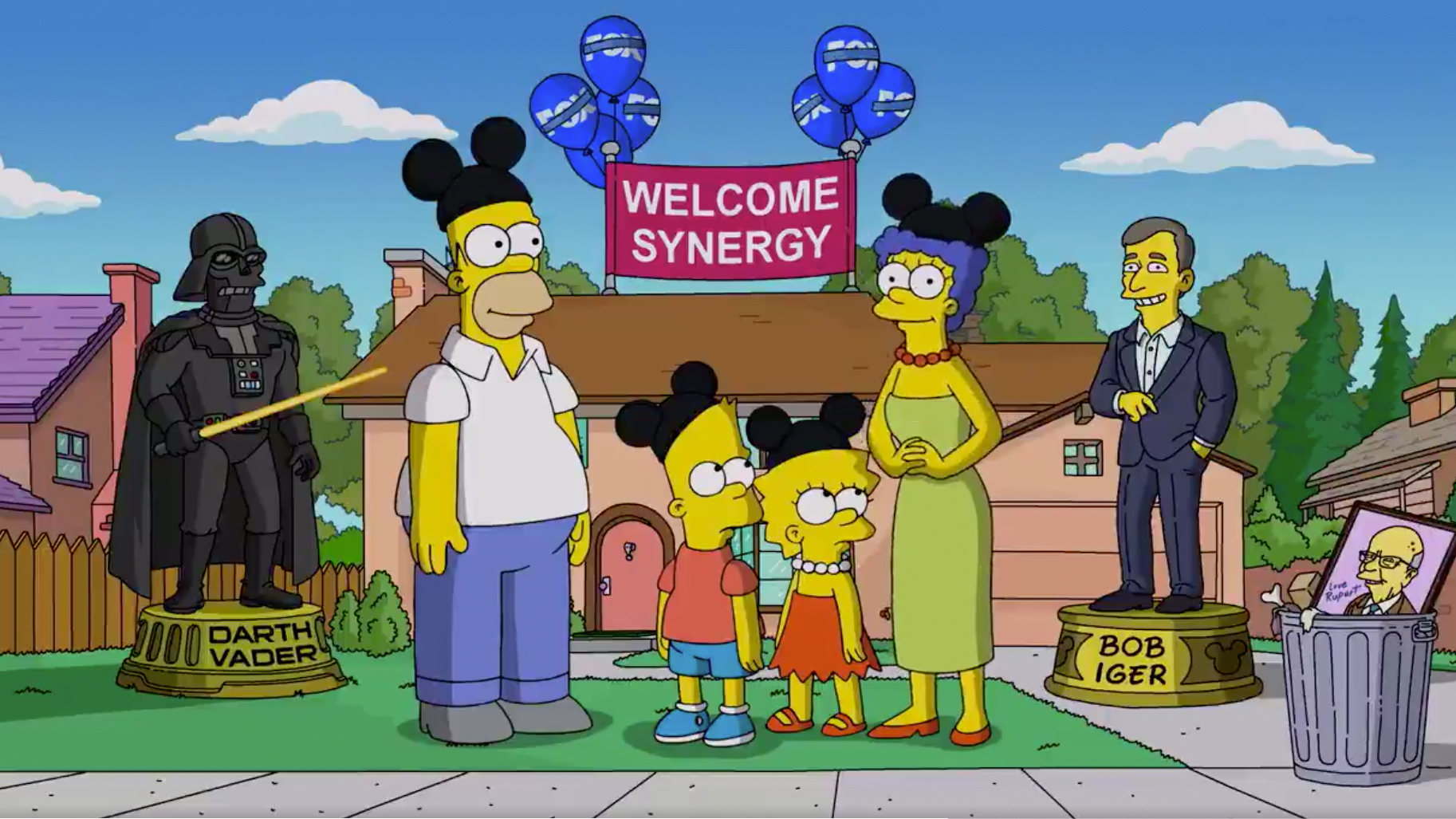 Disney's acquisition of Fox was a very, very big deal – especially for Disney Plus.
Fox own the rights to a huge amount of classic television, including The Simpsons, which will see every episode in its 30-year history come to the Disney Plus streaming service.
Fox also oversees the X-Men IP, which was made for some very strict stipends about what can and can't be shown in the Marvel Cinematic Universe (such as the word 'mutant' never being used onscreen). The merger could pave the way for mutants appearing in the MCU, or at the very least having some form of reboot for the Disney Plus service. Given the disappointing box office returns of the last couple of X-Men movies, it may be just what the franchise needs.
Keep in mind that Sony still owns the rights to Spider-Man and a number of associated characters like Venom and Black Cat (with some of the above being somewhat lent to Marvel). What you waiting for, Disney?
Other Disney Plus movies, shows, and exclusives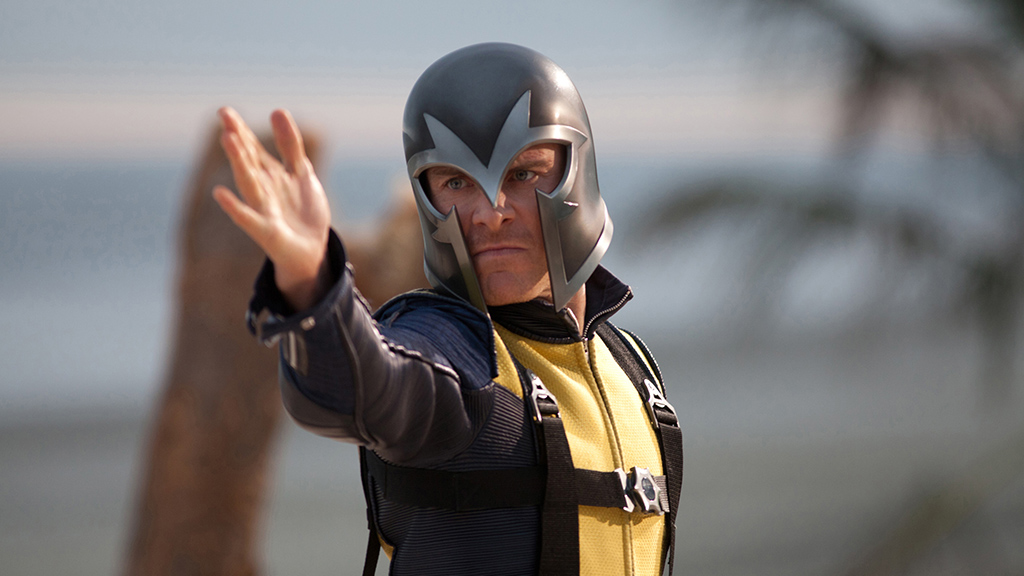 It won't all be superhero and space flicks, though. Many additional new shows and TV series have been rumored or reported on, including a new Monsters Inc. project and a fresh take on the once-popular High School Musical franchise.
Deadline suggests that projects based on Lady and the Tramp, Don Quixote, Sword and the Stone, and 3 Men and a Baby are in the works, along with other projects titled The Paper Magician, Stargirl, Togo, and Timmy Failure.
Deadline also suggests that two films for the service were already in post-production as of February 2018: Magic Camp from director Mark Waters (starring Adam DeVine and Jeffrey Tambor), and Christmas-themed comedy Noelle from Marc Lawrence (featuring Anna Kendrick and Bill Hader).
Little's been said on older content, though we assume there'll be a good share of remastered classics and selected titles from Disney's extensive 95-year history. There'll also be plenty of television programming from the Disney Channel, Disney Junior and Disney XD.
Disney Plus will also be a home for DisneyNature documentaries, including Dolphin Reef – which will be narrated by none other than actress Natalie Portman (Jackie, Black Swan). Disney Nature works both in documentary films and animation, and will also be bringing animated feature Penguins to the Disney Plus service.
All told, you can expect "thousands of hours" of Disney TV shows and films on the service, including existing content, and that new Disney, Marvel, and Star Wars films will be available to stream at some point following their theatrical releases.
Will Disney Plus have classic Disney movies?
Oh yes. We have word that every Disney film ever made will be coming to the service, so everything from the original Lion King to… er… the new CGI Lion King should be available on the service soon after launch.
What will Disney Plus be missing?
The Disney streaming service won't have content from outside of the Disney ecosystem, as far as we know. That might seem obvious enough, but services like Netflix and Hulu have such diverse offerings because of their wide partnerships and licensing deals.
But, of course, Disney has plenty of content to draw from, especially if all Fox content comes onboard as well, but this will still be a very Disney-centric offering. On top of that, there won't be any R-rated or adult-oriented content on the service. That stuff will go to Hulu instead, according to a report from Deadline.
Though Disney has now closed its acquisition of Fox, it's unlikely then that the R-rated Deadpool will come to Disney Plus.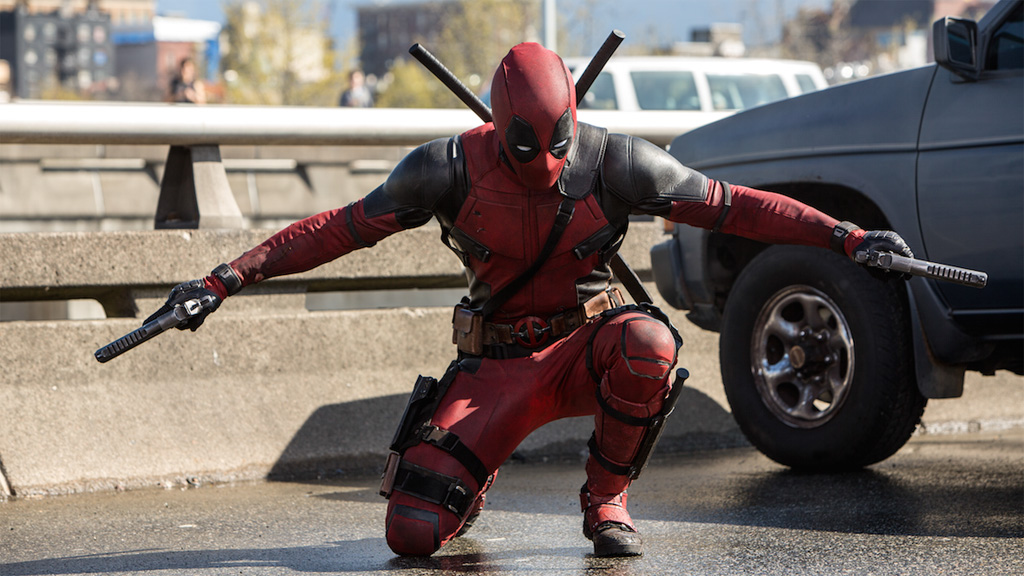 Also, the Marvel TV original series on Netflix won't be crossing over to the new Disney Plus service – as far as we know. That means the likes of Daredevil, Luke Cage, and Jessica Jones won't be rebooted on Disney Plus in their current iterations. They've all been cancelled from further seasons, but we're assuming previous seasons will continue to stay on the Netflix platform.
That's not to say Hulu might not pick up these series and run with them, or maybe they'll get a more family-friendly re-imagining for Disney Plus?
Should I subscribe to Disney Plus?
We haven't tried the platform ourselves yet, so even though more information is revealed every day, it's hard to make a solid recommendation. But now details have been revealed about pricing, the early signs are certainly promising.
Disney plans to tap into its estimable vault of franchises to create exclusive and potentially compelling new content, along with creating a single streaming service for watching all of the latest and greatest movies and TV shows from across the Disney creative ecosystem.
Disney Plus will have less content than Netflix, but the price is lower – and Disney Plus may prove more appealing as an add-on to your current subscriptions, rather than a full-on replacement for Netflix or Hulu.
The Disney streaming service won't be as comprehensive or wide-ranging as some rivals, but Disney, Star Wars, and Marvel fans might have trouble resisting some of the original shows and movies coming down the pipeline. We're certainly excited to see what Disney Plus has in mind for the live-action Star Wars series, above all, but other projects sound compelling as well.