Better manual defending revamped shooting and a 'Volta Football' street and indoor five-a-side mode: FIFA 20 is on its way, and we've got the first details here.
Yep: goal, goal, goal. Football, football, football. No 'soccer' shenanigans here folks – we're talking about the beautiful game, FIFA 20, the 2020 season's updated footie simulator.
There's a new FIFA game on the way from developers at EA Vancouver. With it being one of the most successful sporting game franchises of all time, and it has had an annual release since 1993, it's as safe a bet that EA will be pulling out all the stops for a gargantuan game before the introduction of the PS5 and Xbox Two consoles.
So, with a FIFA 2020 game now certain, what can we expect from the next FIFA game? How's Alex Hunter's 'Journey' from amateur to pro going to conclude? And what changes can we expect when we play FIFA 20? We expect we'll hear everything we want to know about the game during E3 2019 and EA Play but until then read on for all the news and expectations for a new FIFA game below.
[Update: We've finally got our first look at FIFA 20 gameplay. Read on to find out more.]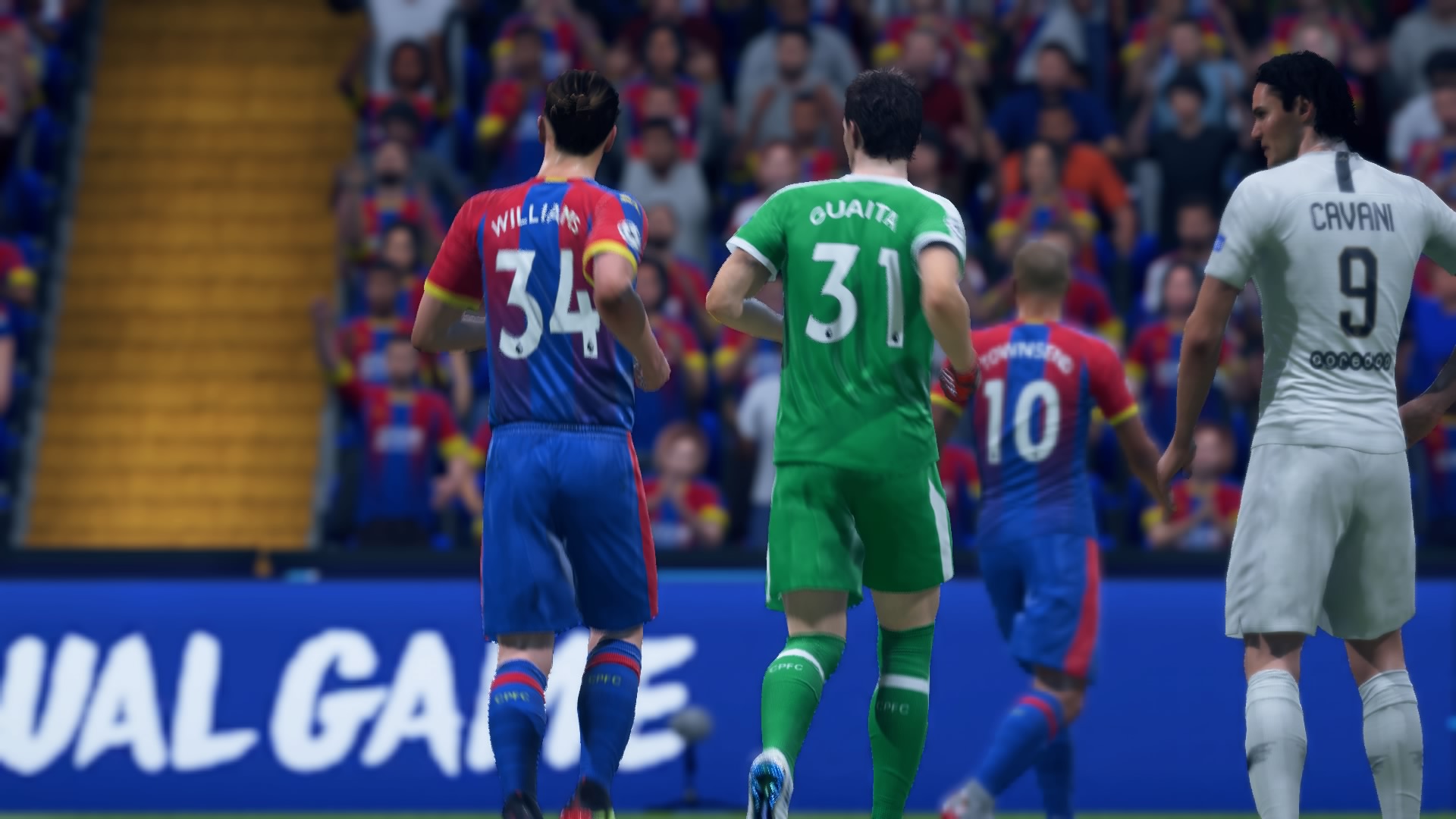 EA Play E3 2019 Livestream: Here's how to watch EA's big keynote online
Cut to the chase
What is it? The expected next entry in the long-running football simulation series.
When can I play it? The FIFA 20 release date is set for September 27.
What can I play it on? With no precise console information to share yet, we can only speculate. But FIFA games always launch on the core three platforms (PS4, Xbox One and PC), with regular spin-off versions available for mobile platforms and the Nintendo Switch. Expect nothing less this year. There is potential for a this to be the first next-gen FIFA in a while too, with the launch of the PS5 and Xbox Two on the horizon.
FIFA 2020 release date
Like the changing of the seasons (and the football seasons themselves), there's an annually expected launch window for FIFA games.
For more than a decade, FIFA games have launched towards the end of September, and that's now confirmed with the FIFA 20 release date being set for September 27.
If you're an EA Access player however, you get a week's early play, with the game launching on the subscription service on September 19.
The news was confirmed with a new teaser trailer, posted on Twitter. You can find it embedded below:
The previous two FIFA games landed on the final Friday in September (29 September, 2017 and 28 September, 2018) which, as we predicted, would align FIFA 2020's release for Friday 27 September 2019. Note that FIFA games launch with a title suggesting the year ahead – FIFA 20 may come out in 2019, but its FIFA 20 / 2020 naming will reflect the coming season.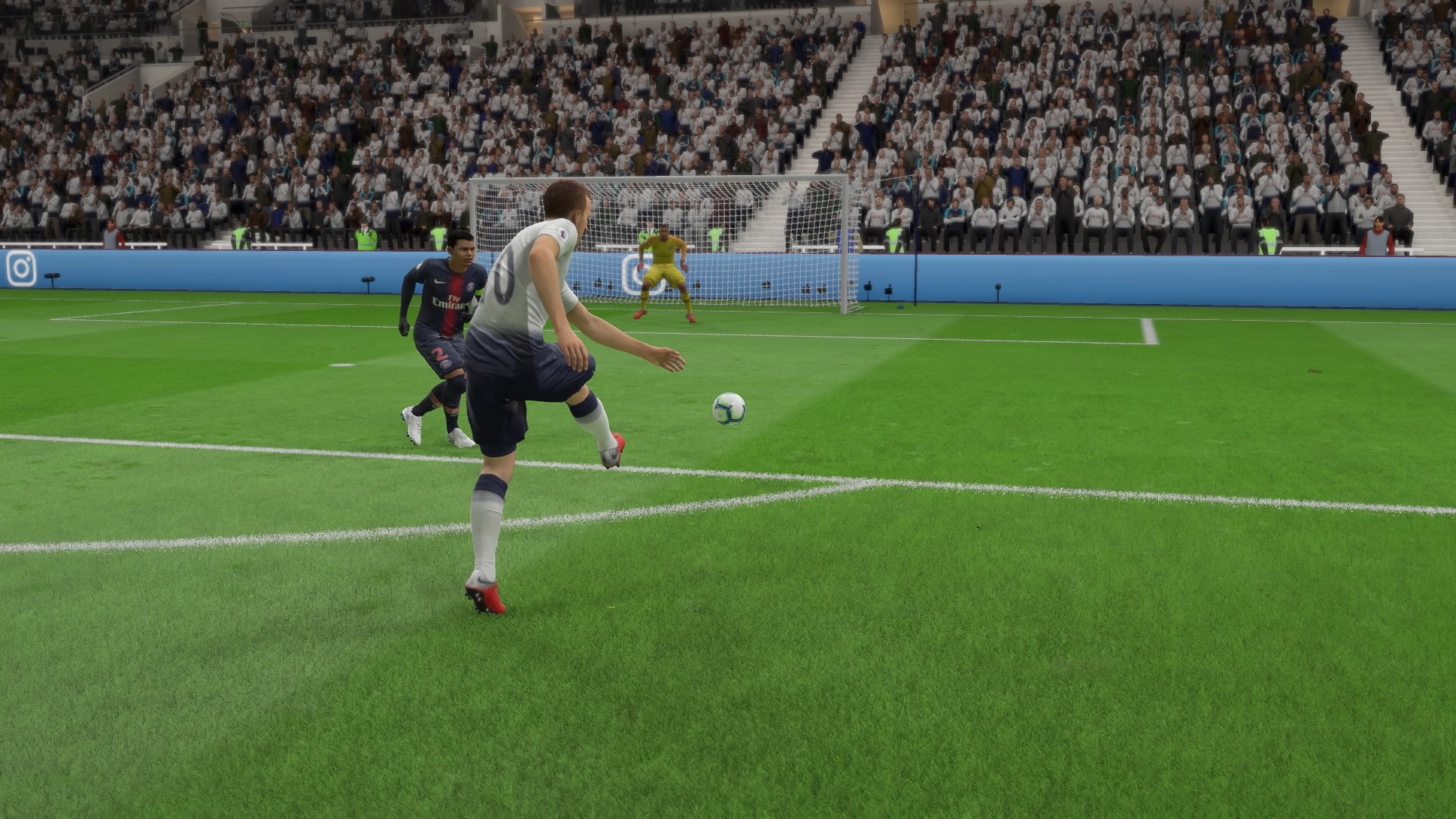 FIFA 20 trailers: Volta Football
Remember the indoor football modes of early PS1-era FIFA games? Or the street-style 'Futsal' matches of the FIFA Street series? They'll be back as a new 'Volta Football' mode in FIFA 20. You'll be able to play 3v3 Rush (no goalies), 4v4, 4v4 Rush, 5v5 and Professional Futsal matches in indoor and outdoor matches in bespoke stadiums from around the world.
There will be a campaign mode, online leagues and squads and customisable player avatars – almost enough for a full game in its own right, it would seem. It'll only be available in the PS5, Xbox One and PC versions of the game though, skipping out on the Nintendo Switch, PS3 and Xbox 360 versions.
Check out the trailer below:
FIFA 20 gameplay development updates
Gameplay footage reveal
EA has finally shown off FIFA 20 gameplay footage for the first time during a Twitch live stream. However, it's a pretty boring match and doesn't do much to showcase the game's new features.
Check out the stream below:
Cover Star
EA has now revealed two of the cover stars for FIFA 20 ahead of its September release. On the Standard Edition Eden Hazard of Real Madrid fame will take centre stage while on the Champions Edition Virgil van Dijk is the star.
After a few weeks of waiting, we now also know that Real Madrid boss Zinedine Zidane will feature on the cover of the FIFA 20 Ultimate Edition, as well as in the FIFA 20 Ultimate Team as an Icon.
Following E3 2019 many FIFA fans still had questions about the upcoming addition to the franchise. Now, EA has started providing some more answers in a new blog post which delves into some of the changes to Pro Clubs.
Pro Clubs
FIFA 20 will be bringing in a new avatar system which will see player creation change in Pro Clubs and across the rest of the game. While it maintains features of the old system—commentary name and setting celebration styles included—it builds on it, giving players more control over the creation of their, well, player. That includes a new morphing tool which will allow for more granular face shape creation and skin tone selection.
FIFA 20 will also bring back some player positions due to fan feedback so now Left and Right Forwards, Left and Right Wing Backs and Left and Right Midfielders are returning.
Greater control over players doesn't stop at their appearances. In FIFA 20, the player progression system has upped its game slightly and now your choice of player height, weight and position will effect how they play. There are also 30 new player traits that can be paired with "specialty traits" can bring real benefits. There is, of course, an element of risk and reward to this as big benefits to one attribute can lead to a dip in others.
Outside of customization, there's going to be some new broadcast features and game modes added to FIFA 20. There will be replay transition wipes, an on-screen watermark, club banners and a new Pro Clubs logo as well as augmented reality overlays at half-time and match intros. Oh, and celebrations aren't restricted to one player anymore. Now, the camera won't stay zoomed in on one player, it'll stay out so that you can coordinate a celebration that includes the whole team.
Finally, there are two new match types: House Rules Cups and Practice. House Rules Cups is inspired by FIFA Kick-Off Mode's House Rules and will see a new match type rotated each day with a different cup each weekend.
Practice, on the other hand, does exactly what you'd think; you can pit yourself against a variety of AI either alone or in your team. You can choose how challenging you want the AI to be and you can even choose which kind of tactics you want them to be using to ensure you're feeling the right kind of pressure and practicing in the way you want. If that means playing against a team of 99-rated players applying high pressure you can do that.
Ahead of the game's official reveal at EA Play and E3 2019, EA Sports has addressed some of the updates it has planned for FIFA 20 in a blog post, many of which have been inspired by player feedback from FIFA 19.
As a series, FIFA isn't known for making any huge gameplay changes between releases but these are some of the features EA Sports has decided to focus on for the latest release.
Volta Football
FIFA Street makes a return as a game mode for FIFA 20, as Volta Football.  3v3 Rush (no goalkeepers), 4v4, 4v4 Rush, 5v5 and Professional Futsal will all be match types  in the new game. It's all about flair, with customisable players (male and female players will play alongside each other) online squads and more. Scroll back up for that first trailer, focussing on this aspect of the game.
'Football Intelligence'
A new combination of features that tweaks on the ball, off the ball and the play of the ball itself. You'll get more time and space on the ball, with a tweak to the physics of the ball. You'll get more one-ones as a result of this system, with greater emphasis on user controlled defending. Off the ball players will spread around the pitch in a more authentic way, too.
Spin will now also affect the trajectory of the ball, with more realistic deflections. The part of a player's shoe that hits the ball also plays into the flight of the ball now.
AI Defending
As mentioned above, players will now see more benefits to manually defending, rather than relying on the skills of the game's AI. Computer-controlled defenders will now be less efficient and effective (less on-the-ball, if you will) while those controlled by you will perform better. Manual tackles are also more likely to go in your favor than those attempted by AI. This should create a balance which will see players who make the effort to manually defend feel that it's more rewarding.
Pace will also get tweaked to give defenders a better chance of catching up with particularly speedy players.
Shooting, and 'composed finishing'
As far as shooting is concerned, one-on-one situations between the player and the goalkeeper are about to become less frustrating. In FIFA 20, 1v1 shooting accuracy will be improved allowing for more shots on target, while goalkeepers will be slightly less "superhuman" when it comes to their reactions.
Even manual goalkeepers will be slowed down to more realistic speeds. Players controlling their goalkeeper using right-stick movement will now have to commit to a direction when attempting to make a save, making it feel more rewarding or more galling when you make it or miss it.
Away from the goal, volley-crossing and volley-shooting are being checked to make them more realistic. By more realistic, of course, we mean less accurate and a little more unpredictable.
Strafe dribbling
This will give you more dimension in attack, letting you lure an opponent in, opening up the potential to take on a defender with an agile, speedy player.
New penalty kicks and free kicks
All new systems come to penalty and free kicks, making them easier to pull off great goals from set pieces.. Free kicks in particular will be completely revamped, giving you greater control of spin on a shot.
Passing
It's not just shooting mechanics that are being addressed, passing is seeing a shakeup too. Easy passes will now be more accurate but more difficult passes like those at 180 degrees, first-time and those attempted in high-pressure moments will now result in slower/weaker balls which are less effective and easier to intercept.
There are two new options for passing in addition to this. Manual 'Dinked' passes, which will be used to elevate the ball over a defender's leg and the Driven Pass-and-Go which will take over from the current manual pass combo.
Timed Finishing
Timed Finishing was a new mechanic for FIFA 19 and as a result EA Sports has garnered a lot of feedback in order to fine tune it. If you missed its introduction, Timed Finishing meant that players could take advantage of a Green Timing Window in order to make a more accurate shot.
This should have been a high risk and high reward feature but players felt that it was just too easy to perform. As a result, EA Sports has reduced the Green Timing Window from 2-4 frames to strictly 2 frames, making it more difficult to pull off, while Green Timed Shots will generally just be less accurate. They will still, however, be slightly more accurate than a standard shot. Otherwise what's the point?
With these fixes, as well as improvements to player switching and set-piece positioning, EA Sports seems to be at pains to show that it plans to address some of the biggest fan concerns over FIFA 19 ahead of announcing FIFA 20.
FIFA 20: what we want to see
FIFA titles make incremental improvements over the years – it's rare to see one massively change the formula, and FIFA has been in a pretty stable state for the best part of a decade now. If you've played a recent edition, you'll be able enjoy the latest one, with a few months work needed to master its new systems. FIFA is in a good place then, with FIFA 20 set to be built on solid foundations – but that's not to say we can't look forward to some improvements. Here's a handful of things we'd like to see changed.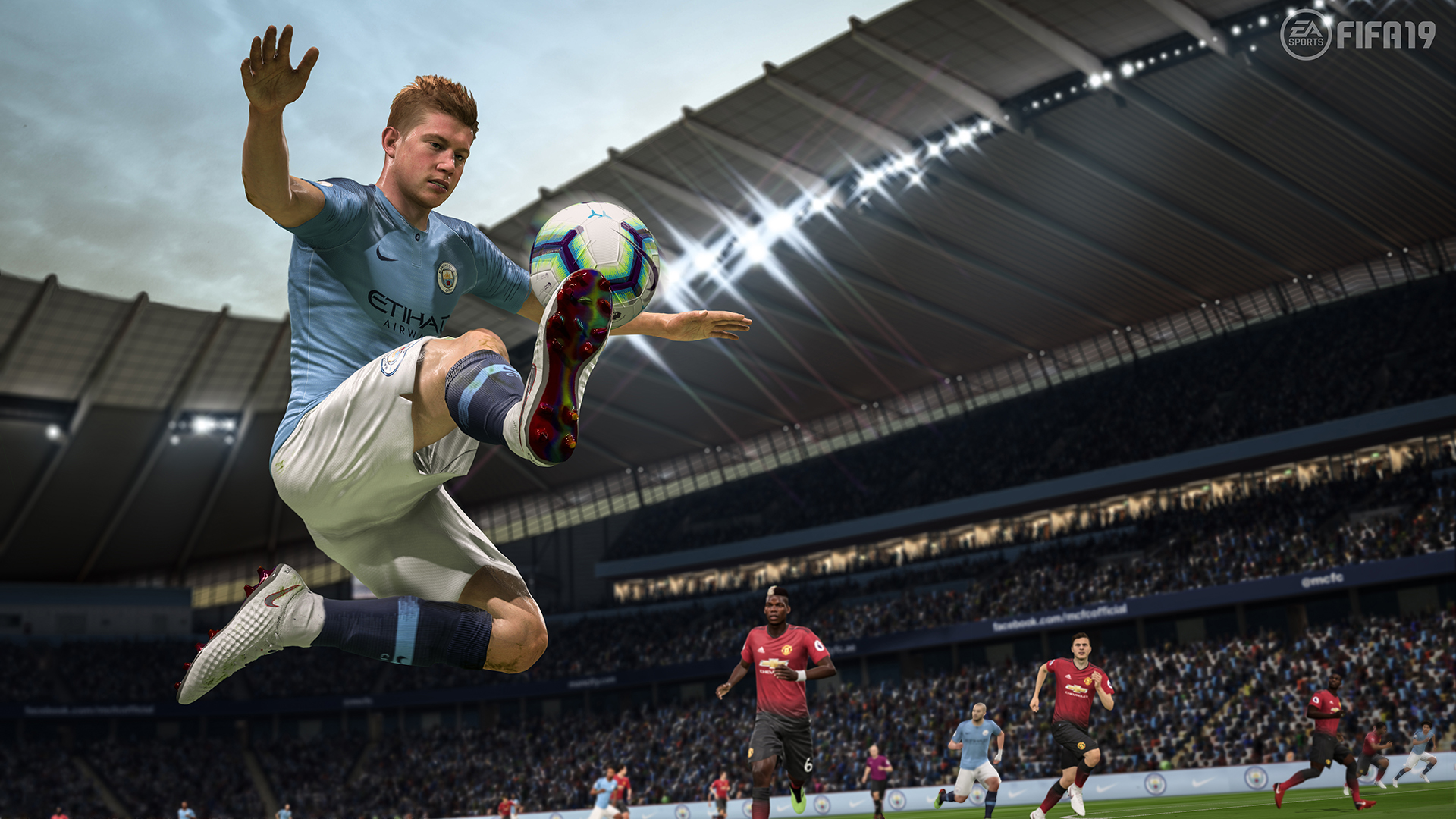 The end of the 'Journey' – and the start of something new?
FIFA introduced a character-driven story mode back in FIFA 2017, focussing on fictional upcoming star Alex Hunter, and it's now a much-loved staple of the game. Hunter's story concludes with FIFA 20, so we'd like to see something new and expanded with which to carry on that legacy. EA's Madden series has a narrative-focussed Longshot mode – it'd be great to see that idea carry over into EA's other big sporting title.
Dynamic weather
For a while there, EA's mantra seemed to be that anything rival Pro Evolution Soccer could do, FIFA could do better. But EA's never picked up Pro's dynamic weather systems. Just like in real life, rainy weather can blow in mid-game, changing the pace and flow of play in the Pro series. It's a realistic consideration, and one that'd have a subtle but welcome effect to moment-to-moment tactics in FIFA 20.
Career Mode changes
Career Mode is FIFA's answer to a managerial system. It's not Football Manager, but it's a great way of building up a lengthy relationship with each year's entry into the franchise. It could do with a spruce up though to its core systems after its flashy-but-shallow FIFA 18 UI overhaul. Some extra depth to the managerial challenge is what we're really after – player wage negotiations, stadium changes for smaller clubs on the rise, that sort of thing. It'd be great to bring back the Player / Manager career option of FIFA 13, too.
Build-your-own team mode
Fans have been crying out for this one for years – bringing back the old-school ability to create your own team, from branding and kit right down to player names and attributes. We're guessing EA isn't keen on this as it'd give you the ability to make updated squad information on the game even years after release. But it'd be great to be able to make a team made up of just work colleagues or online mates, for instance, and see them bring the cup home.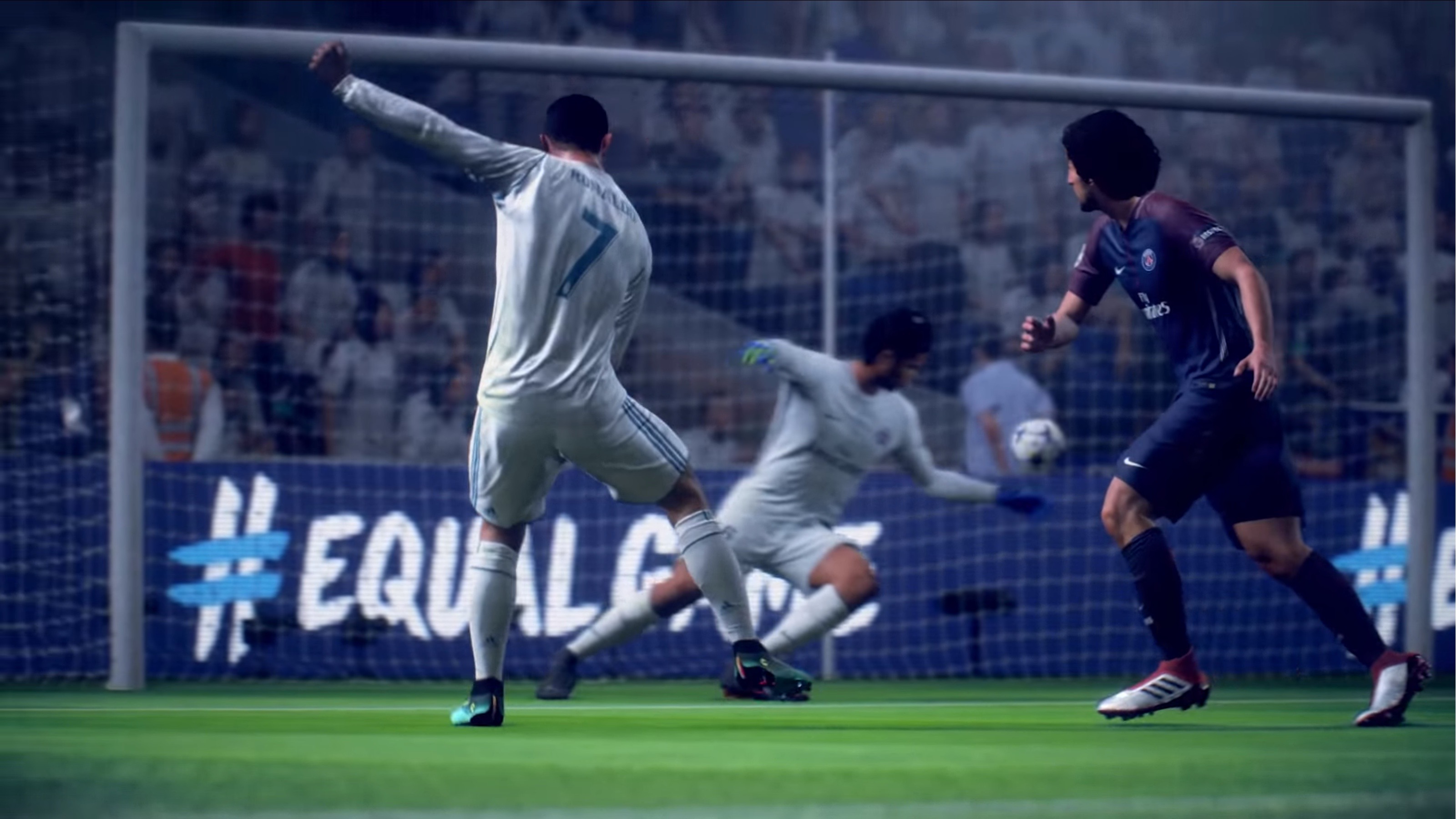 FIFA 2020: Early Access? FIFA as a subscription?
EA has been toying with different sorts of distribution models for a while now, with its EA Access subscription model, and its Origin Premier service, letting players try out the firm's top games for a monthly fee.
With the launch of FIFA 19, EA allowed gamers to play FIFA 19 nine days before the game's general release, and we'd expect to see the same occur for FIFA 20.
What's potentially interesting though is the possibility of FIFA becoming its own live service, with EA offering a subscription fee for the game, or elements of the game, being constantly updated rather than as an annual release. It'd let the company drip-feed updates, as well as keeping team sheets and player likenesses up to date, and remain competitive to titles like the free-to-play phenomenon Fortnite, which follows a similar model of constant updates.
To be clear, EA has not stated that this is to be the case for FIFA, but with the franchise such a powerful draw, and the idea of games-as-a-service becoming more of an industry standard, don't be surprised if a future FIFA game takes this route.
Is there a FIFA 20 demo?
Although we know FIFA 20 will be officially launched in September 2019, EA Sports has yet to set a date for its FIFA 20 demo. They're released every year before the official launch, and we've got our fingers crossed for another early demo this year too.
In the past, the demo has been available in a trial capacity for a week or two earlier than the launch date. Looking back, FIFA 19's demo was available on 13 September, 2019, two weeks before the game's full launch – EA followed this same pattern for FIFA 18, FIFA 17 and FIFA 16 too.
If the same pattern applies to this year, which we assume it will but can't guarantee, then we'd expect the demo to have dropped by 14 September, 2019. Again though, this is all speculation for now – but we'll be sure to update you when we get official confirmation.