Keep your business secure with Avast Small Office Protection
Starting a business is never easy – but growing it and taking that next step to success is even more of a challenge. With a number of plates to keep spinning and growing responsibilities and tasks to take on, it can sometimes be easy to forget certain aspects.

Ensuring your small business stays secure from all the latest cyber threats can feel like an onerous task – and that's why it can often be all-too-easy to let it fall by the wayside.

But the sad reality is that criminals don't just target multinational corporations or businesses with big bank accounts – your company could be just as attractive a target.

Luckily, there are a number of solutions that are tailor-made to help small businesses stay safe, including Avast Small Office Protection.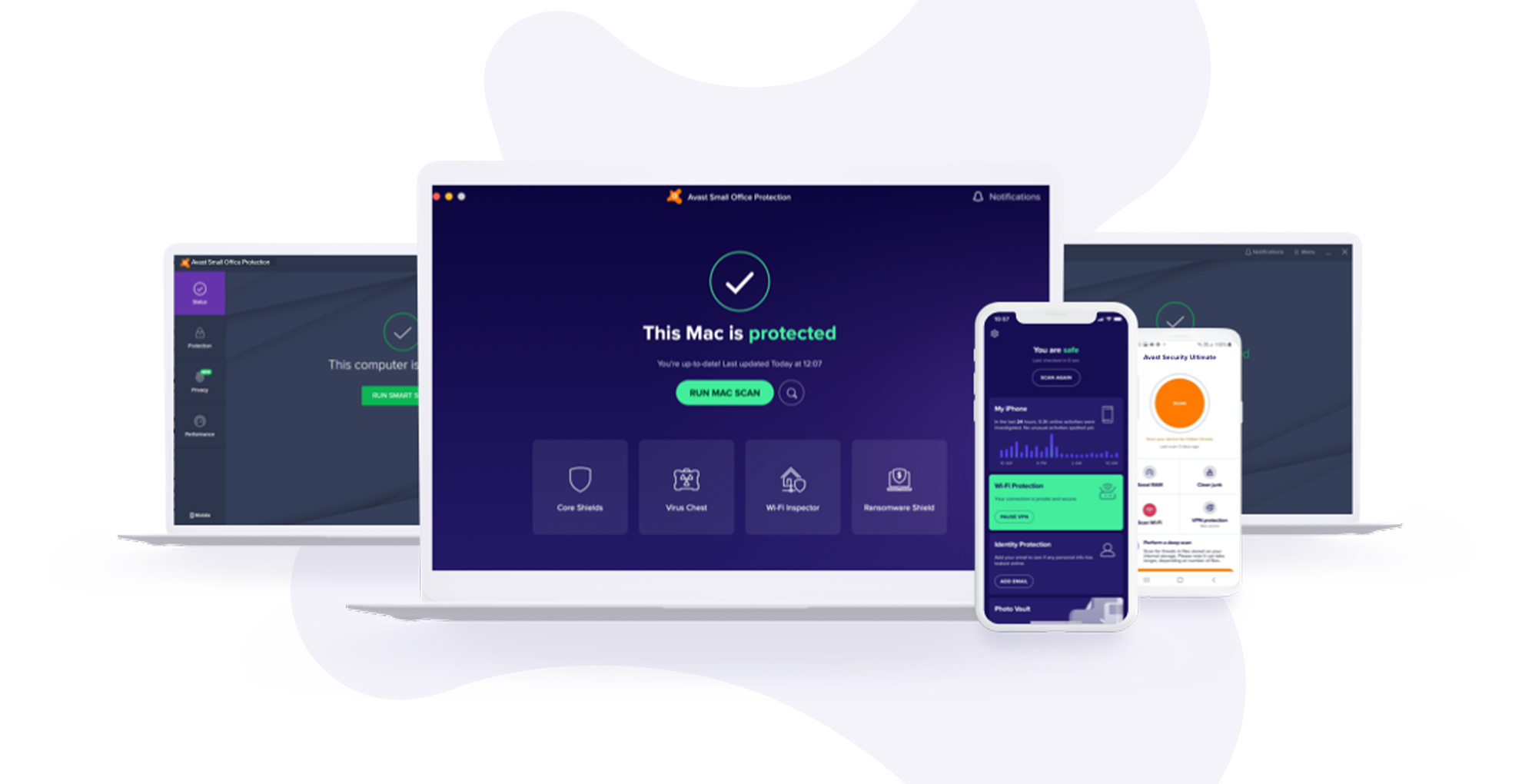 You may well already know Avast for its industry-leading suite of antivirus and security offerings for consumers, but the company is also looking to make sure SMBs stay protected with its tailored platform.
Avast Small Office Protection looks to go beyond traditional antivirus, providing a comprehensive next-generation platform for all the devices you'd find in an SMB. Covering PCs, tablets, and even mobile devices, the platform looks to provide affordable yet resolute protection against all the latest threats – from ransomware to Remote Desktop Protocol (RDP) exploits and brute-force attacks.
Ransomware, in particular, has proven to be a significant threat to businesses of all sizes in recent years – however, Avast Small Office Protection is able to protect your business, even if an employee has clicked a malicious link, by automatically creating a backup copy of the unencrypted file for you to restore.
Setting up is quick and easy, with installs taking just a few minutes and no special IT experience. Avast's protection seamlessly syncs in with your existing devices, whether Windows, Mac, Android, or iOS, keeping you safe against fraud, data theft and data breaches thanks to a regularly updated database of the latest threats.
A growing number of cyberattacks are increasingly targeting small businesses as criminals look to go after anyone unprepared, and the costs can be enormous – meaning you can't afford to let your guard down if you want to grow your company successfully.
The service usually costs $11.67 a month / $139.99 a year – but we've got a special deal for TechRadar Pro readers that will drop this to just $9.33 a month / $111.99 a year.
So if you're looking for an affordable and reliable security solution that you can set and forget – Avast Small Office Protection could be the platform for you.