Level up how Razer can upgrade you to the ultimate mobile gaming experience in 2022
The days of lugging around a gigantic gaming laptop or handheld console for on-the-go gaming are thankfully behind us. Today, the latest smartphones are more than powerful enough to serve up incredible AAA games, from fantastical RPGs to competitive shooters (and everything in between). Trouble is, no matter how bleeding-edge your smartphone is, there are still a few niggling issues that can impact your gaming experience.

The biggest problem is, of course, the controls. As handy as touchscreens are, they're a poor substitute for genuine physical buttons. Without the tactile feedback that buttons, joysticks, and triggers provide, you're left pressing a flat glass surface — not ideal if you're after precision.

The other issue, is audio. Even though many handsets pack the power of dual stereo speakers, there's simply no way they can provide the same level of immersion as headphones. And while headphones help, they're far from equal, with many offerings suffering from audio lag, or not built to handle the nuanced details that can give you an edge in competitive gaming situations.

Enter Razer. With over two decades of experience in designing and releasing world-renowned, award-winning premium gaming accessories, there's no better company to help supercharge your smartphone gaming experience. From its Kishi controller, to its Opus X and Hammerhead True Wireless headphones, you can elevate your mobile gaming sessions to make them not only more immersive, but give you an extra edge against your rivals too.

Sound good? Here's all you need to know…
You're in control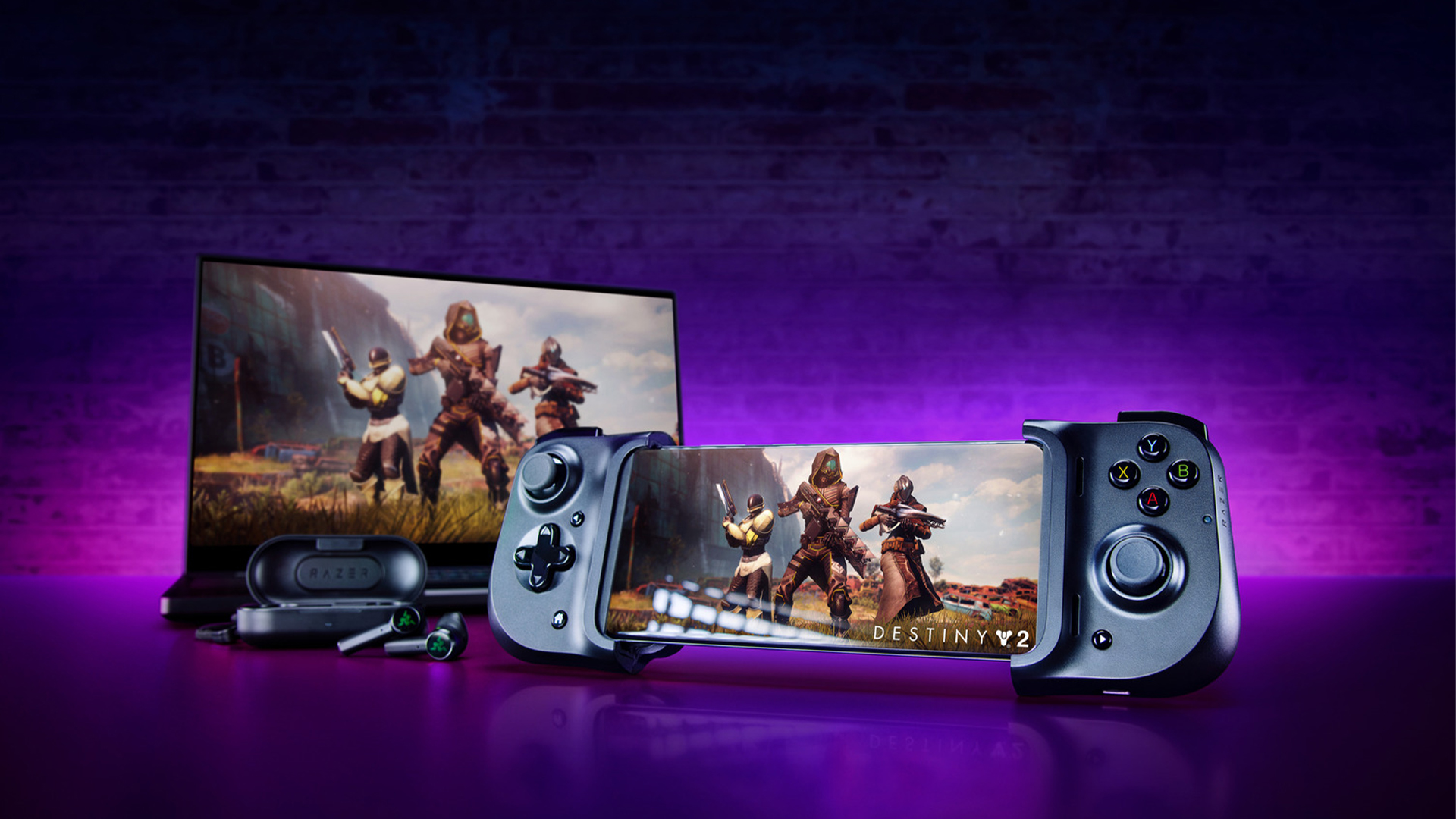 Simply put, the Razer Kishi mobile controller will revolutionise the way you game on your phone, cramming the power of a console gaming experience into a device that can easily slip into your bag or pocket.
Available in both iPhone and Android flavours, the cleverly designed retractable controller securely cradles your phone in the middle, with an intuitive controller layout on both sides. Anyone familiar with a PC or console controller will immediately feel right at home, while direct Lighting or USB-C connectivity provides instant, lag-free responses compared to that of other standard Bluetooth controllers. And thanks to the pass-through charging option, you can still connect your phone to an external battery or socket for longer play sessions, eliminating battery range anxiety for good.
More than merely looking the part, the Kishi has been designed from the ground up to be a formidable premium controller in its own right, thanks to Razer's experience in engineering controllers for both Xbox, PlayStation and PC platforms. Gamers who have enjoyed controllers like the Razer Wolverine Ultimate or V2 Chroma can rest assured that the Kishi is built with the same premium DNA.
Features like clickable analogue sticks, face buttons, a D-pad and Xbox-specific buttons for streaming games with Project xCloud all make the Kishi indistinguishable from a dedicated console controller, while offering you precise controls and accuracy in the process. Nailing headshots and tight turns on smartphones has never been easier.
If you fancy upping your game, you can grab the Razer Kishi for iPhone or Android right now, for £99.99.
Ultimate immersion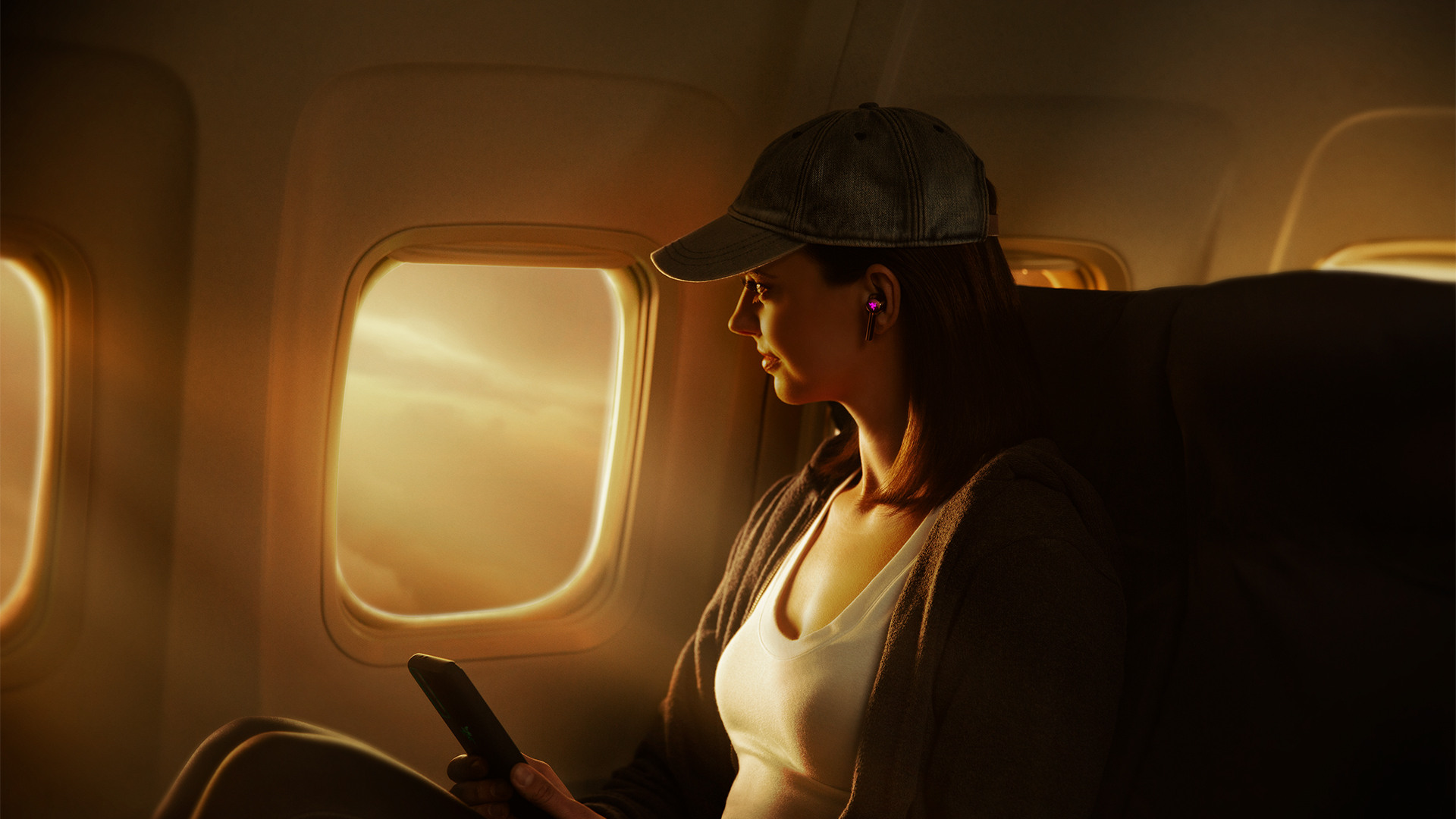 While a solid controller will give you a huge edge, you shouldn't underestimate the importance of audio. While any set of headphones or earphones will be an upgrade over your phone's speakers, Razer's gaming audio range takes things further by specifically being engineered for gaming.
Both the Bluetooth 5.0 wireless over-ear Razer Opus X and in-ear Hammerhead True Wireless earbuds, for example, feature Razer's innovative 60ms ultra low-latency Gaming Mode. Without getting bogged down in the technical details, this means that in-game sounds reach your ears instantly. In games like competitive shooters where hearing approaching enemy footsteps can often mean the difference between a win or a loss, this extra edge is invaluable for mobile gamers looking to push themselves to the top of their game.
Beyond this responsiveness, both the Opus X and Hammerhead True Wireless take things further by letting you block out all distractions from the outside world, thanks to powerful active noise-cancellation (ANC). When turned on, everything from engine noises to chattering people will take a back seat, letting you focus on the game at hand. With up to 40 hours and 32.5 hours of battery life for the Opus X and Hammerhead True Wireless respectively, you won't have to worry about sound cutting out mid-way through your gaming session either.
Available in three eye-catching colours (Green, Quartz and Mercury), the Razer Opus X can be yours today, for £99.99. If you prefer in-ear buds then the Razer Hammerhead True Wireless (complete with eye-catching RGB lights) can be snapped up for £129.99.
Whichever your choice, you'll be enjoying the best controls and mobile gaming audio experience around, with zero compromise.