The best Bose wireless headphones noise-canceling earbuds of 2021
Bose headphones are among the most popular cans in the world, appealing to audiophiles and casual music listeners alike.

While the brand covers everything from aviation headsets to audio sunglasses, Bose is best known for its headphones, with its successful QuietComfort noise-canceling headphones range taking the world by storm since its launch in 2015.

Including wireless headphones and noise-canceling earbuds, the QuietComfort range and the wider Bose lineup boasts some of the best active noise cancellation technology in the world, making Bose headphones some of the best cans for blocking out the world around you.

So, which model should you buy? It really depends on what you're going to be using your new Bose headphones for. Whether you're looking for some lightweight noise-canceling over-ear headphones to wear on long haul flights, or wireless earbuds to soundtrack your workouts, Bose has a pair of headphones for you.

We've tested lots of headphones over the years, so to make your decision easier, we've put together this handy guide in which we rank the best Bose headphones you can buy.
Our top picks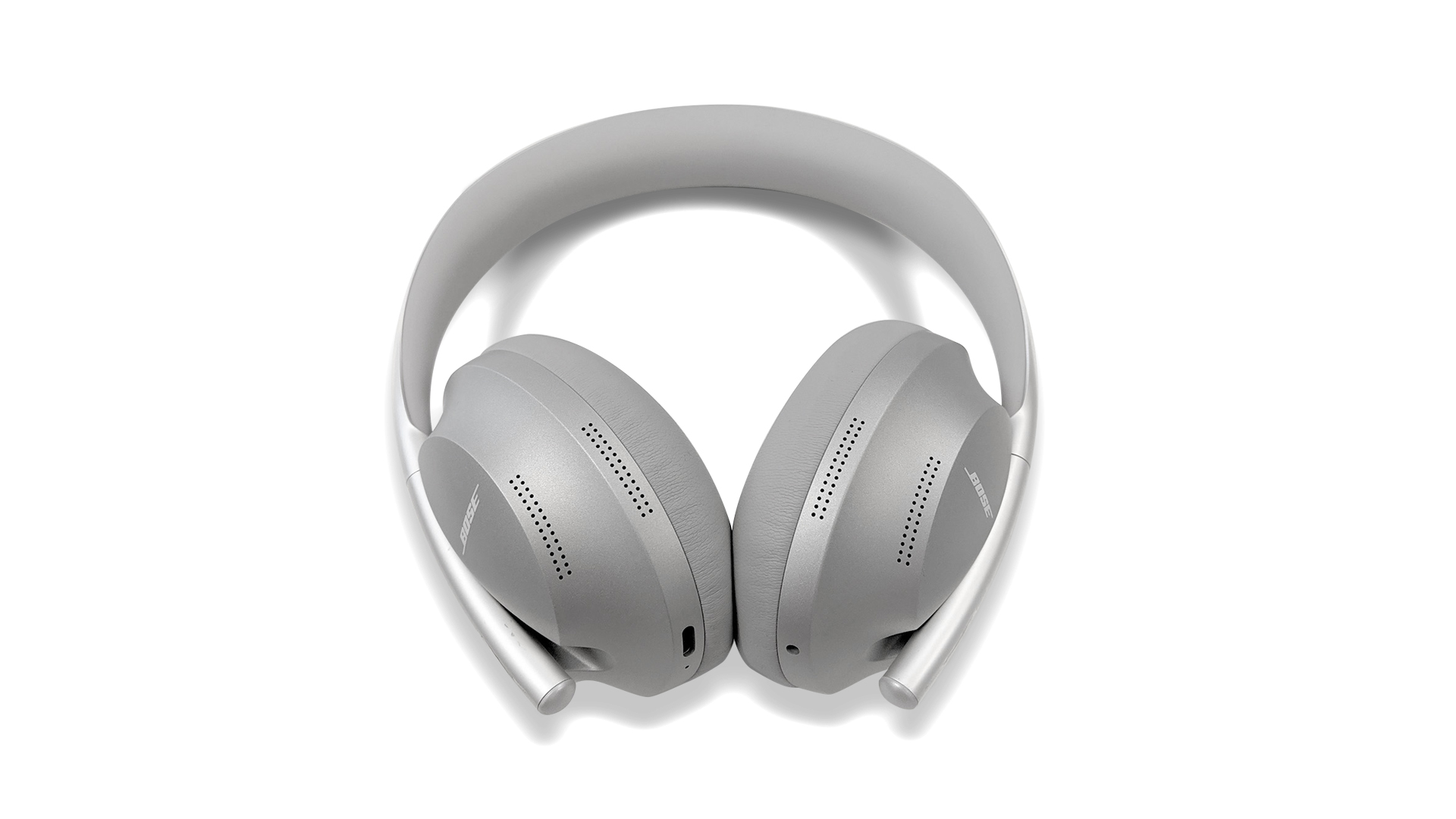 If you're looking for a new pair of noise-cancelling headphones, we'd definitely recommend the Bose Noise Cancelling Headphones 700; they may not quite beat the Sony WH-1000XM4 in terms of battery life and price, but they're still a brilliant pair of over-ear cans.
Traditionally, noise-cancelling headphones have been designed to block out the environmental sounds around you, so that you can hear your music more clearly (or catch some shut-eye on a busy train) – and with the right headphones, it's really effective.
If you're making a phone call however, the person you're speaking to can still hear everything that's happening around you, degrading the sound quality of your calls.
The Bose Noise Cancelling Headphones 700 seek to remedy this, by applying noise-cancellation to phone calls as well as music, which is fantastic feature that few other brands have mastered.
So how do they sound? The audio quality is undeniably good, with a vibrant, lively character and well-balanced soundstage – overall, the Bose Noise Cancelling Headphones 700 sound great, look stunning, and the noise-cancellation is out of this world, making them the best Bose headphones you can buy.
Read the full review: Bose Noise Cancelling Headphones 700
---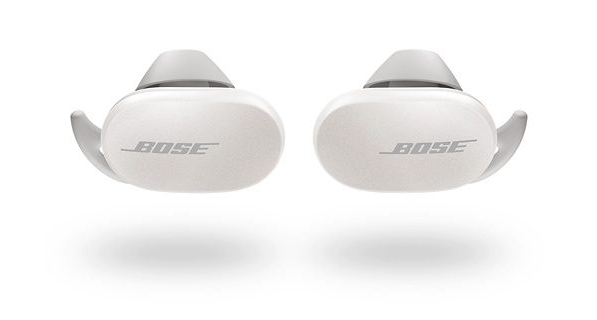 It's Bose's second attempt at a set of true wireless earbuds, and the QuietComfort Earbuds are leaps and bounds better than the older SoundSport Free. Not only is the design a lot better, but the noise cancellation is also exemplary.
Sound quality is also really very good – albeit a touch less bassy as compared to the Sony WF-1000XM4– with superb clarity. They're incredibly comfortable and well balanced too, despite their bulky form factor.
You get a selection of eartips with the QuietComfort Earbuds, each equipped with a flexible fin that holds the buds in place
Unfortunately, the battery life of the Bose QuietComfort Earbuds isn't as impressive as their other features. You get a respectable six hours of playback from the buds themselves, but only two further charges from the charging case for an 18-hour total battery life. That's far less than most of the true wireless earbuds in this guide, so it's worth bearing that in mind if you routinely forget to top up your buds.
Read more: Bose QuietComfort Earbuds review
---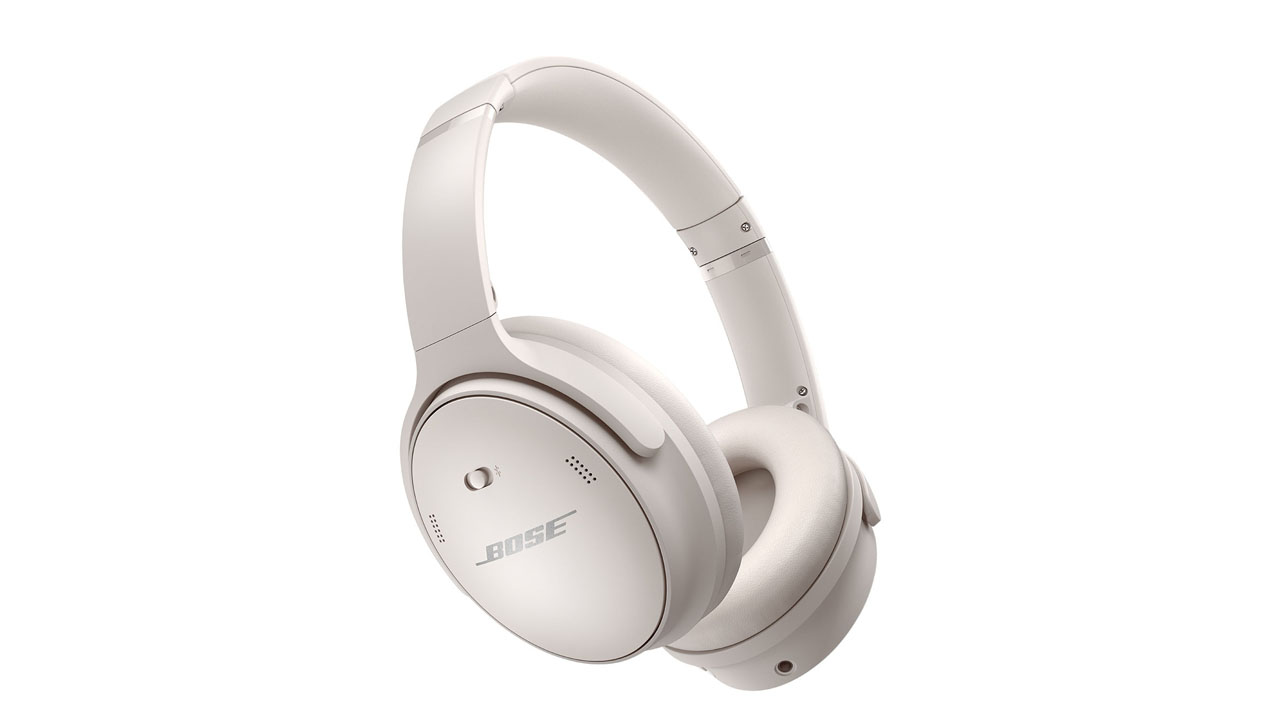 The Bose QuietComfort 45 are a rock-solid pair of noise-cancelling headphones. They're easy-to-use and feel incredibly comfortable to wear for long periods of time. Those are traits that Bose has always been known for and they continue to live on here.
Of course, the QC45 aren't without a few new tricks. Among them are an Ambient Aware mode that allows you to hear sounds around you at the press of a button as well as upgraded noise cancellation tech that's more responsive than before.
On top of that you've got a good-but-not-great battery life of 25 hours and a beam-forming microphone array that is, well, not quite as good as we had hoped. Neither of these are deal-breakers, but they do make the Bose QuietComfort 45 slightly less appealing than some of its competitors.
In fact, the Bose QuietComfort 45's biggest issues aren't anything that they do wrong – there are minor issues, but nothing absolutely awful – and instead they have everything to do with two other amazing headphones out there: the Sony WH-1000XM4 and Bose Noise Cancelling Headphones 700. Both offer more customization options, better sound, and present a better value for just a little bit more cash.
Read more: Bose QuietComfort 45 review
---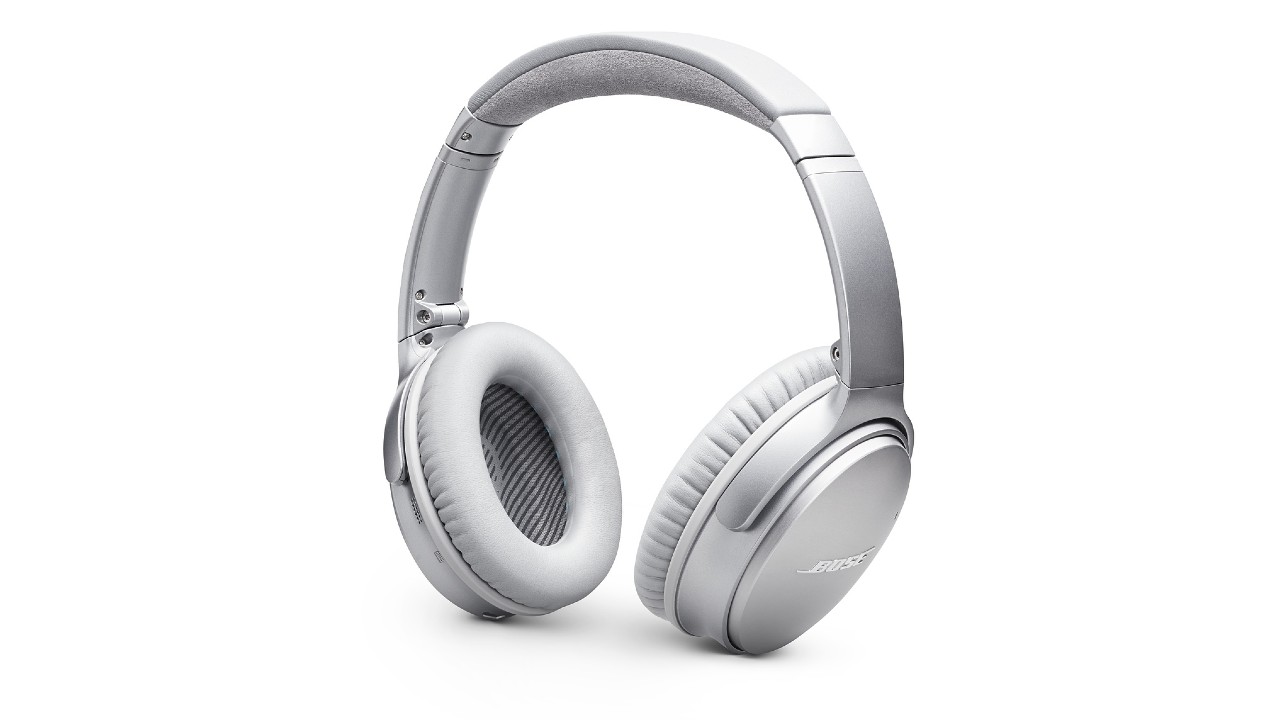 A nearly identical product to the already-excellent Bose QuietComfort 35 but updated in 2018 with Google Assistant, the QC 35 II are a great choice if you want to spend slightly less than the 700s or the newer QuietComfort 45.
With Google Assistant built-in, you get the class-leading noise cancellation Bose is known for, good sound quality and incredible comfort, plus a convenient assistant to answer any inquiries you might have while traveling.
For these reasons, the Bose QuietComfort 35 II are an excellent pair of headphones for travelers and commuters, with a good balance of features that will satisfy most mainstream listeners.
---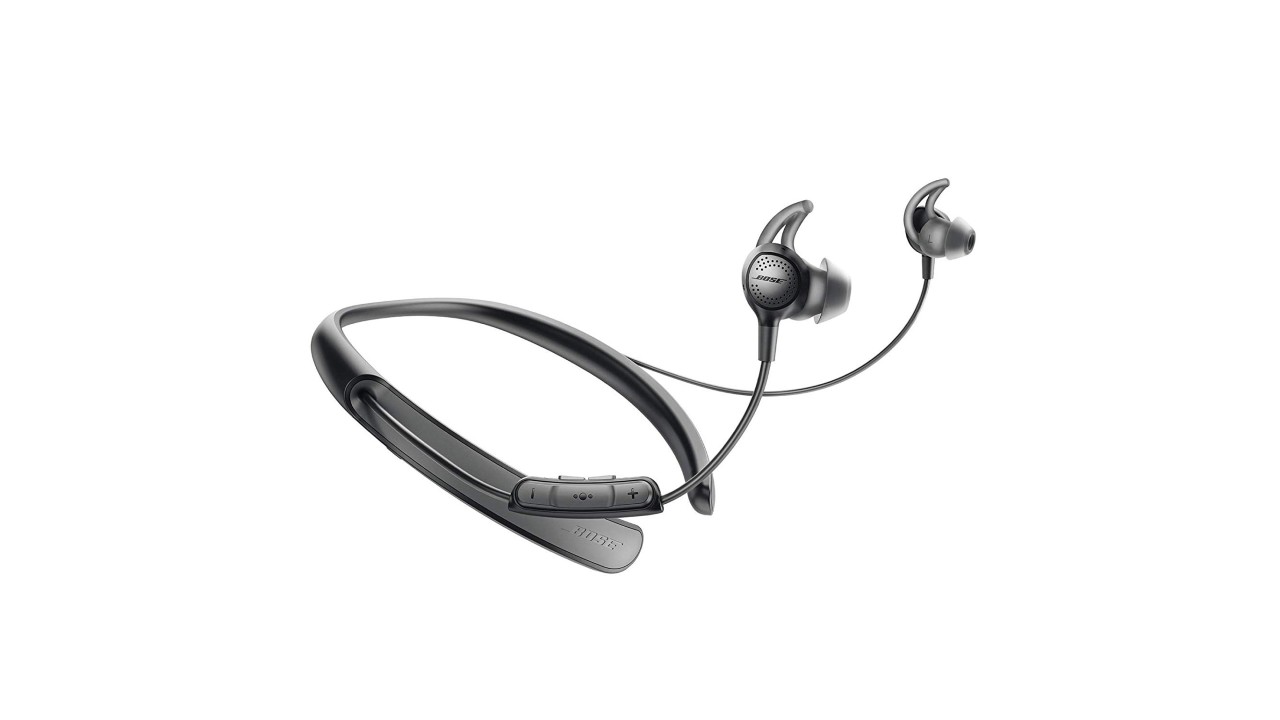 Noise cancellation doesn't have to mean wearing bulky over-ear headphones with big cushiony earpads – you can block out the world with compact earbuds, too.
The BoseQuiet Control 30s bring noise cancellation to the wireless neckbud, which rivals that of some of its older QuietComfort models – impressive for diminutive earbuds.
They aren't the best-sounding earbuds in the world, veering a little on the bassy side, which can prevent you from hearing the subtle details in your music. That means the QC 30s probably won't appeal to audiophiles, but for runners who rely on pounding bass to soundtrack their workout, they could be an ideal match.
The neckband style can also be divisive – some people love it and some people hate it, but there's no doubt that it offers a level of security that true wireless earbuds cannot.
Noise-canceling earbuds have come a long way since the QuietControl 30 came onto the scene, but they're still a good pair of wireless earphones.
---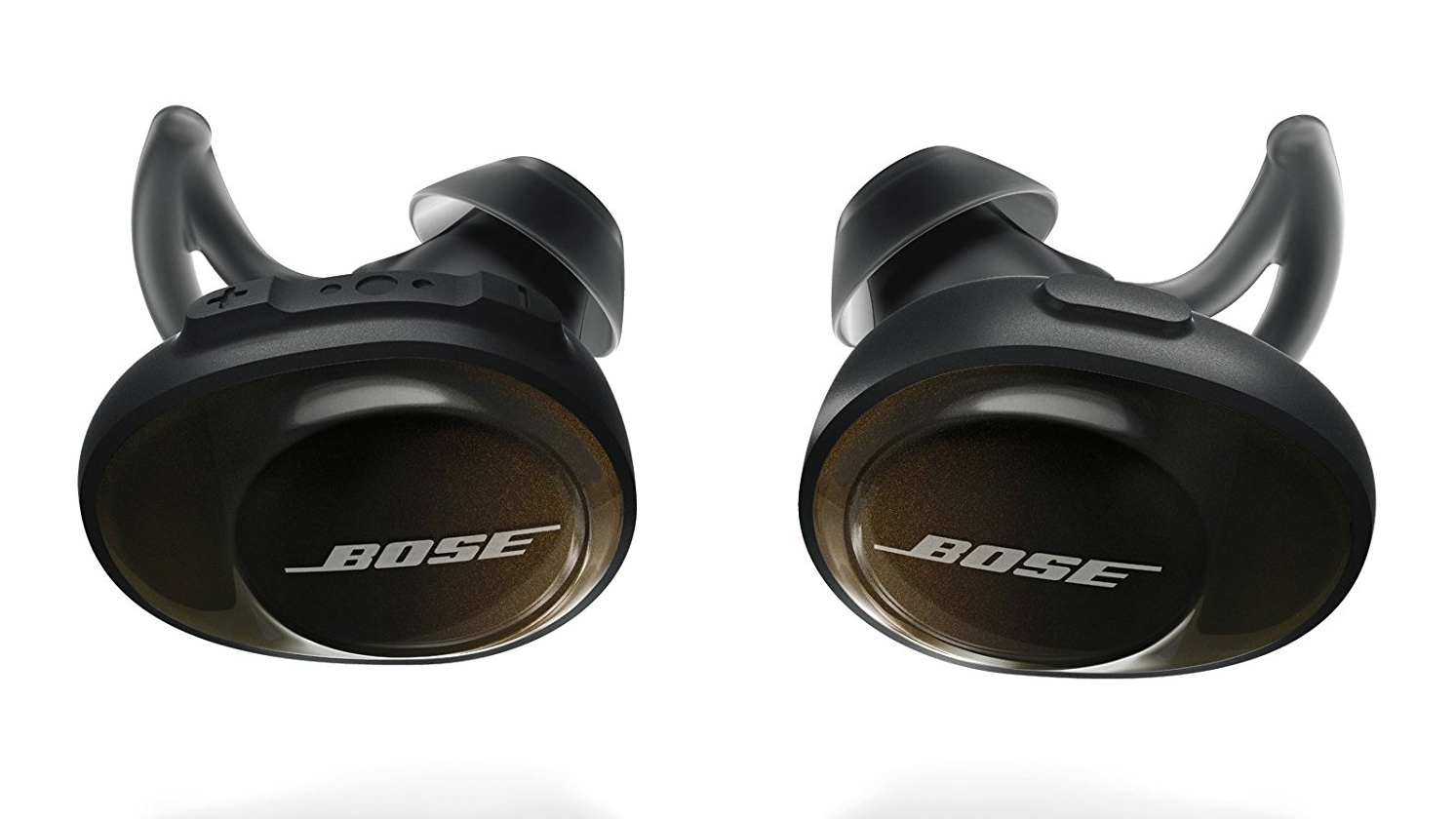 The Bose SoundSport Free are an excellent-sounding pair of true wireless earbuds with an ultra-reliable connection. With an IPX4 water-resistance rating, they can an easily withstand the abuses of working out, and they sound great – as long as you're listening in a quiet environment.
This is due to their open design that lets environmental noise passthrough the earbuds; this design also means that they don't offer the most secure fit.
Battery life is decent, and a recent update means that connectivity is better than ever. There are other true wireless earbuds we'd recommend over the SoundSport Free, like the Sony WF-1000XM3 or the Cambridge Audio Melomania 1, but if they're heavily discounted over Black Friday, they may be worth a look.
Bose headphones: FAQs
Which Bose headphones have the best sound quality?
For us, it has to be the Bose Noise Cancelling Headphones 700. There is also the new Bose Quietcomfort 45m. On one hand, these are definitely not the easiest or detail-rich pair of over-ear headphones we've ever heard. On the other hand, though, they are one of the most listenable pairs of headphones among the ones we've tested thanks to Bose's smart design choices.
Is Bose better than Sony?
The Sony WH-1000xm4 is our pick for the best headphones you can buy today, and the company's truly wireless earbuds, the Bose Quietcomfort Earbuds are our best noise-canceling earbuds.

Bose certainly excels in terms of active noise cancellation, but we'd say Sony has the edge when it comes to design audio performance and battery life. Want to try out the competition? Check out the best Sony headphones you can buy.
Bose headphones deals
Want to try out the competition? These are the best Sony headphones you can buy