The best OLED TVs in 2022
You know that the best TV technology is OLED, and you probably know that some of the best OLED TVs come from LG: whether it's the ultra-affordable A1, the all-round excellence of the C1 or the incredible, range-topping G1, these TVs will deliver the ultimate in-home entertainment thanks to their spectacular picture quality and cutting-edge tech. And if you buy yours right now, you can get a whopping 10% off the price. That's over and above any existing deal or discount.
Why OLED is better
Most smart TVs are LED TVs, and that means their pixels are lit from behind or the side by LED backlights. That's fairly inexpensive, but it's not ideal: it means light bleeds into bits it's not supposed to.
With OLED each pixel emits its own light, so there's no backlight and no bleed: unlike LEDs, OLED TVs deliver true blacks along with exceptional contrast, vivid colours and incredible accuracy. Whether you're gaming or streaming, watching Blu-Rays or bingeing box sets, OLED is the TV tech you've always dreamed of.
The best deals on the best OLED TVs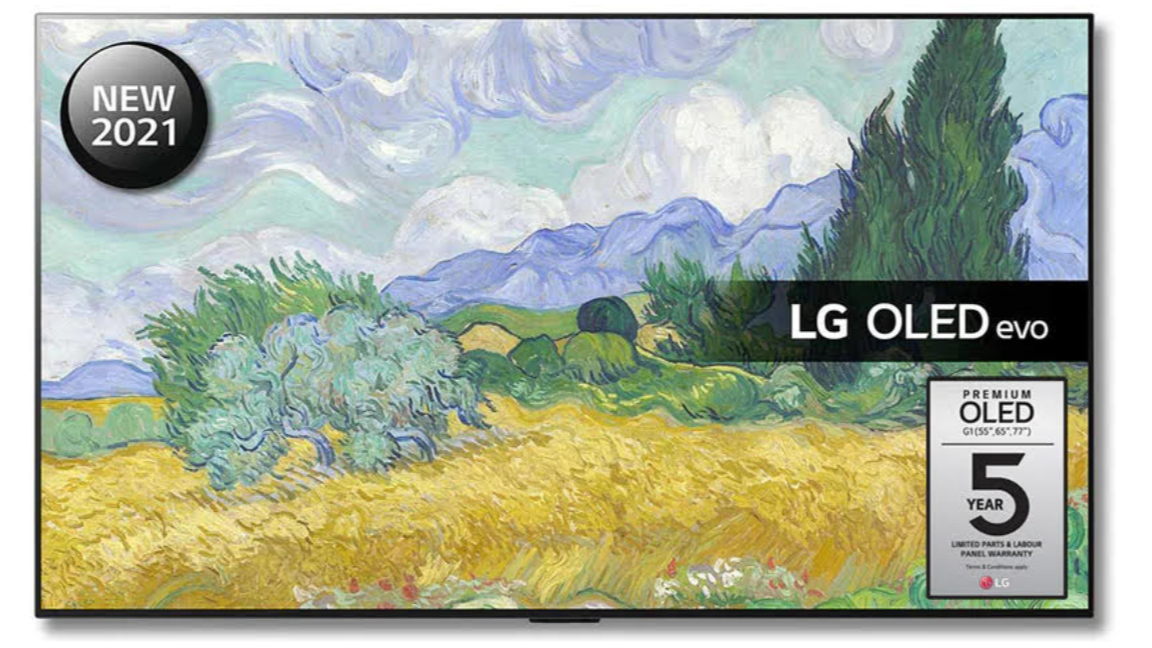 From Techradar and beyond, you'll find LG's OLED TVs in every guide to the very best OLED televisions you can buy today. Techradar praises their "great webOS interface and app support", "outstanding contrast" and "gorgeous super-slim design". We could go on, but you get the idea: LG OLED TVs are amazing.
Let's start with the range-topping G1 series. The LG OLED77G16LA is a spectacular 77-inch Smart OLED TV with the advanced A9 Gen 4 processor for extraordinary picture and sound, exceptional HDR and sonic performance with Dolby Vision IQ and Dolby Atmos and unrivalled gaming with HDMI 2.1, VRR, HFR and a dedicated game optimiser.
Fancy something smaller? The LG OLED48C14LB delivers the same stunning picture quality in a 48-inch pale, with infinite contrast, 100% colour fidelity and Dolby Vision IQ. Once again you get the amazing immersion of Dolby Atmos to surround sound, and gamers will love the HDMI 2.1 support with VRR and HFR.
For many of us 65 inches is the sweet spot for 4K TVs, and the 65-inch LG OLED65B16LA has the same self-lit OLED technology as its differently sized stablemates. Its Alpha 7 Gen 7 processor features deep learning algorithms to analyse and optimise content from any source, and Dolby Vision IQ ensures you always get the best picture no matter what the lighting conditions. Once again there's HDMI 2.1 support for the gamers, and the brilliant filmmaker mode enables you to watch movies just as their director intended.
Last but not least there's the excellent LG OLED65A16LA, which combines incredible picture and sound quality with an astonishingly low price tag. It has the same amazing Alpha 7 processor as the LG B1 along with Dolby Vision IQ and Dolby Atmos, and its self-lit OLED delivers spectacular colours and amazing contrast with very wide viewing angles.
Get the best OLED TVs for less
If you've been pining for an OLED TV but worried it might cost too much, we think you'll be pleasantly surprised by these LG OLEDs: while they deliver the best picture quality you'll see on a TV and come with fantastic smart TV features and all the connectivity you could ever need, they're considerably more affordable than you might think – and with this extra 10% off, they're an absolute bargain.