Looking for the best Xbox One X games around? Then look no further. The Xbox One X changed the gaming landscape when it was released nearly three years ago. Games could now achieve a native 4K resolution, and the Xbox One X was comfortably the most powerful console on the market for quite some time. However, it's since lost that title since the release of the Xbox Series X, and Microsoft has since discontinued the Xbox One X.

That doesn't mean you should write the Xbox One X off completely. You may still be using your current One X until the Series X comes out – or may even be considering trying to get hold of one for cheap as retailers push to get rid of any remaining stock. Maybe you just simply prefer the One X experience and don't fancy a change.

Whatever reason you have for playing on the Xbox One X, you're going to need the best Xbox One X games to make the most of the console – especially considering there's plenty of upcoming games that will release for both the Series X and current generation of Xbox consoles. Luckily for you, there are hundreds of Xbox One X enhanced games for the console, including popular titles like Assassin's Creed Odyssey and Forza Horizon 4.

While we'd love to tell you that every game you play on Xbox One X will ooze visual fidelity, not all of them are going to look like they've been given a fresh coat of paint. Even though the Xbox One X is capable of 4K/HDR at 60 frames per second, along with Dolby Atmos sound (which you'll need to pay a small fee for), not all games are guaranteed to have all of these improvements. Some will support all of them, while some will just run slightly better than before.

With this in mind, we've created a list of the best Xbox One X games that push the console to its limits. Here you'll find the games with patch details that confirm they'll push the console's capabilities, whether that's 4K, HDR, or Dolby Atmos.
Best Xbox One X games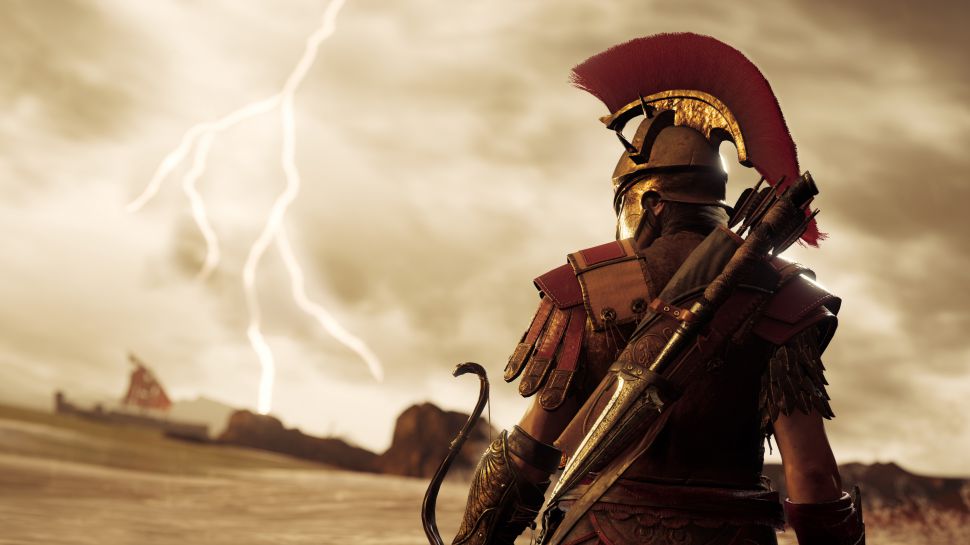 What are its enhancements? 4K Ultra HD and HDR
Assassin's Creed Odyssey is the most recent addition to the epic Assassin's Creed RPG franchise. Odyssey is set during the Peloponnesian War and sees you stepping into the sandals of either Alexios or Kassandra as they try to uncover the truth about their history while navigating the turbulent world of Ancient Greece as a mercenary.
Assassin's Creed games are known for being visual masterpieces and Odyssey is no different. Xbox One X enhancements truly bring Odyssey's Grecian world to life, with higher resolution textures, denser crowds, improved depth of field, and an overall richer environment – and we're expecting the next chapter in the series, Assassin's Creed Valhalla, will follow suit. Just make sure you have the time to play it because there are over 100 hours of content to enjoy here.
Check out our Assassin's Creed Odyssey review diary for more.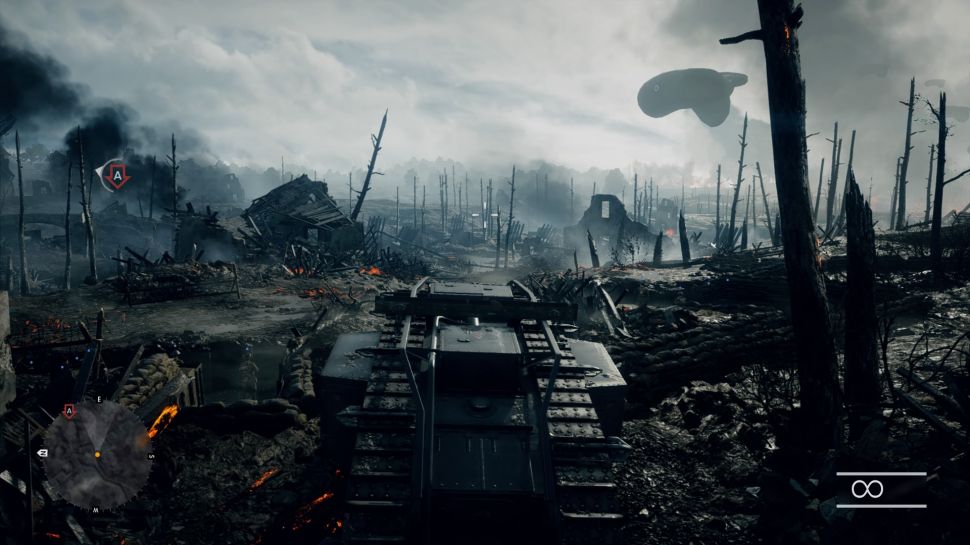 What are its enhancements? 4K Ultra HD and HDR
Not a Call of Duty fan? Then Battlefield 1 might be a good alternative. The first-person shooter takes players back in time to World War One and by doing so completely rejuvenates the once stagnating franchise.
Battlefield 1's historical setting helps it to stand apart from the rest of the modern military shooters on the market, with all new weapons, vehicles, and level designs that feel fresh and capture the chaos and brutality of war.
The game offers a poignant and entertaining single-player campaign that sets a new standard for first-person shooters. Broken into six sections, each following a different character and front line location, the campaign never feels dull or repetitive.
The single-player campaign even feeds neatly into Battlefield 1's multiplayer mode which, while familiar, also benefits from the much-needed breath of life that the change in setting gives.
Graphically impressive, entertaining, and sometimes touching, Battlefield 1 is a return to form for the series and looks even better on Xbox One X.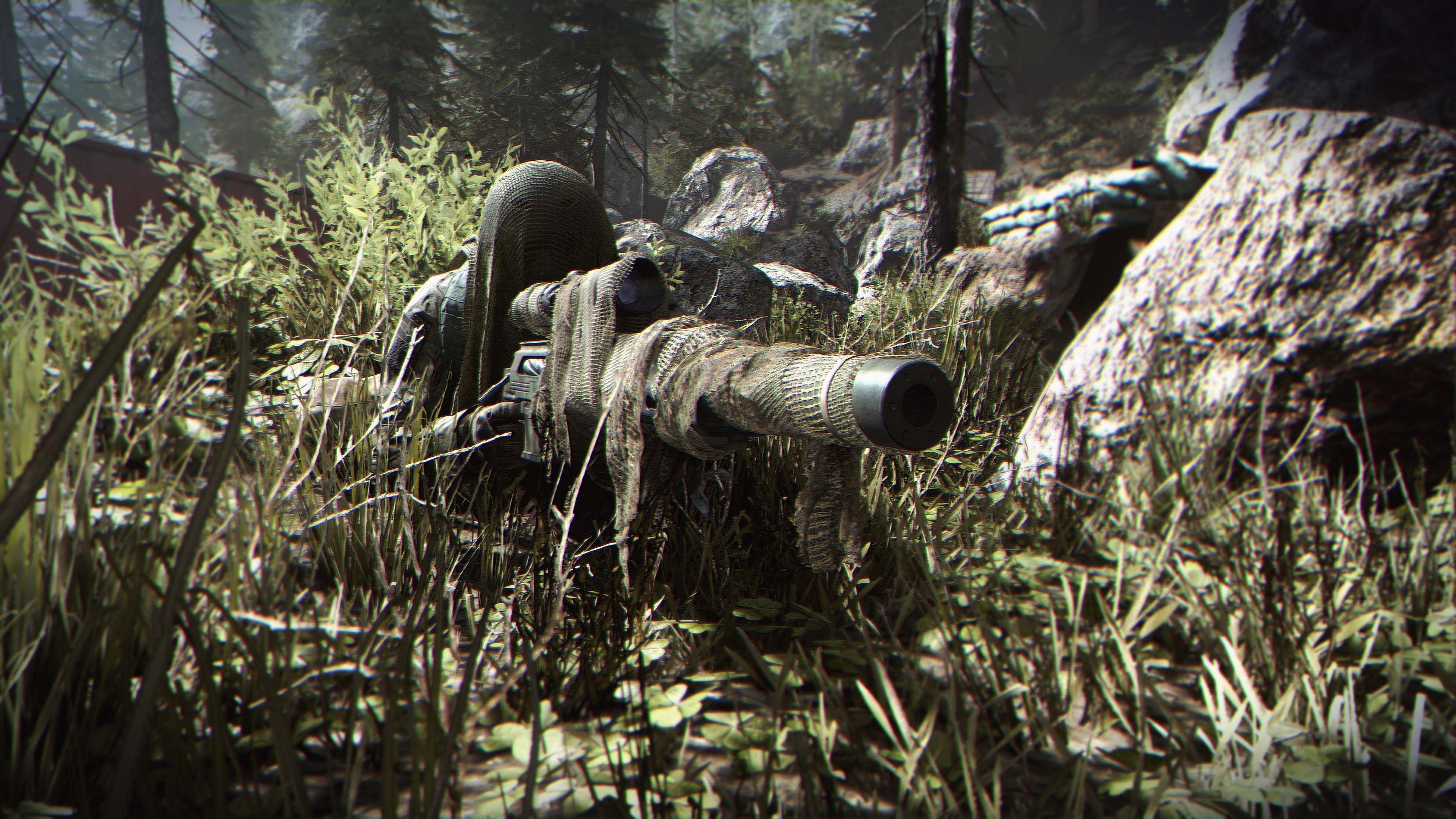 What are its enhancements? HDR
Call of Duty: Modern Warfare (2019) is something of a reset for the bestselling FPS franchise – removing the frills of zombies, jetpacks, double-jumps and futuristic gadgetry for a grounded take on what military engagement actually looks like in the 21st century.
The name is no coincidence, either; 2007's Modern Warfare was a landmark entry in the Call of Duty series, and Activision is looking to recreate what made the game of the same name so successful.
Modern Warfare is all about the gritty realities of war this time out, with the 'modern' of the 'Modern Warfare' title referring to the gear, weapons, and gadgetry being used today in the Middle East and Russia, rather than the far-flung fantasies of science fiction.
While Modern Warfare has some glaring issues with regards to its campaign, it's still the best instalation the series has seen yet – with tight shooting and more multiplayer modes than you can shake a stick at. And with Xbox One X enhancement, it truly looks spectacular.
Read our full Call of Duty: Modern Warfare review for our official verdict.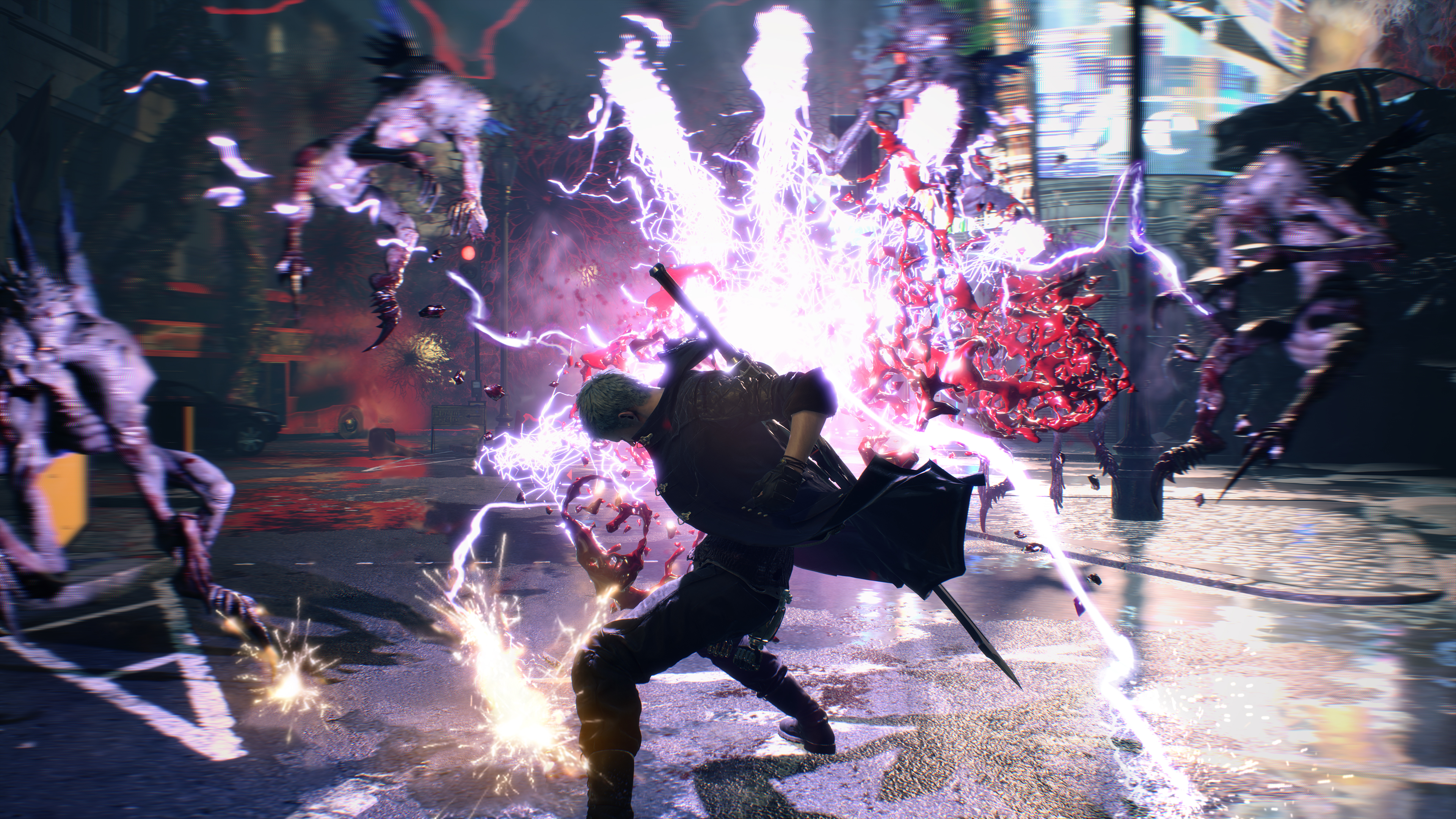 What are its enhancements? Native 4K and 60fps
As the first non-Resident Evil title built using Capcom's RE Engine, the Xbox One X version of Devil May Cry 5 astonishes with its incredibly gorgeous presentation.
Though every version of Hideaki Itsuno's hack-and-slash masterpiece targets 60fps, the Xbox One X version is able to deliver that framerate consistently, making it the ideal way to experience Devil May Cry 5 in a living room setting.
Along with its buttery-smooth framerate, Devil May Cry 5 is also presented at a native 4K resolution on One X, which is a huge improvement over the standard Xbox One's 900p resolution.
As you would expect, detail is extraordinary here, with the game's vibrant HDR-enhanced art design showcasing the power of Microsoft's premiere console to magnificent effect. Characters exhibit incredible definition, as do the game's many outrageous environments and grotesque demon creations.
One of the most visually spectacular games currently available, Devil May Cry 5 is highly recommended for those looking to take advantage of the Xbox One X's immense graphical prowess.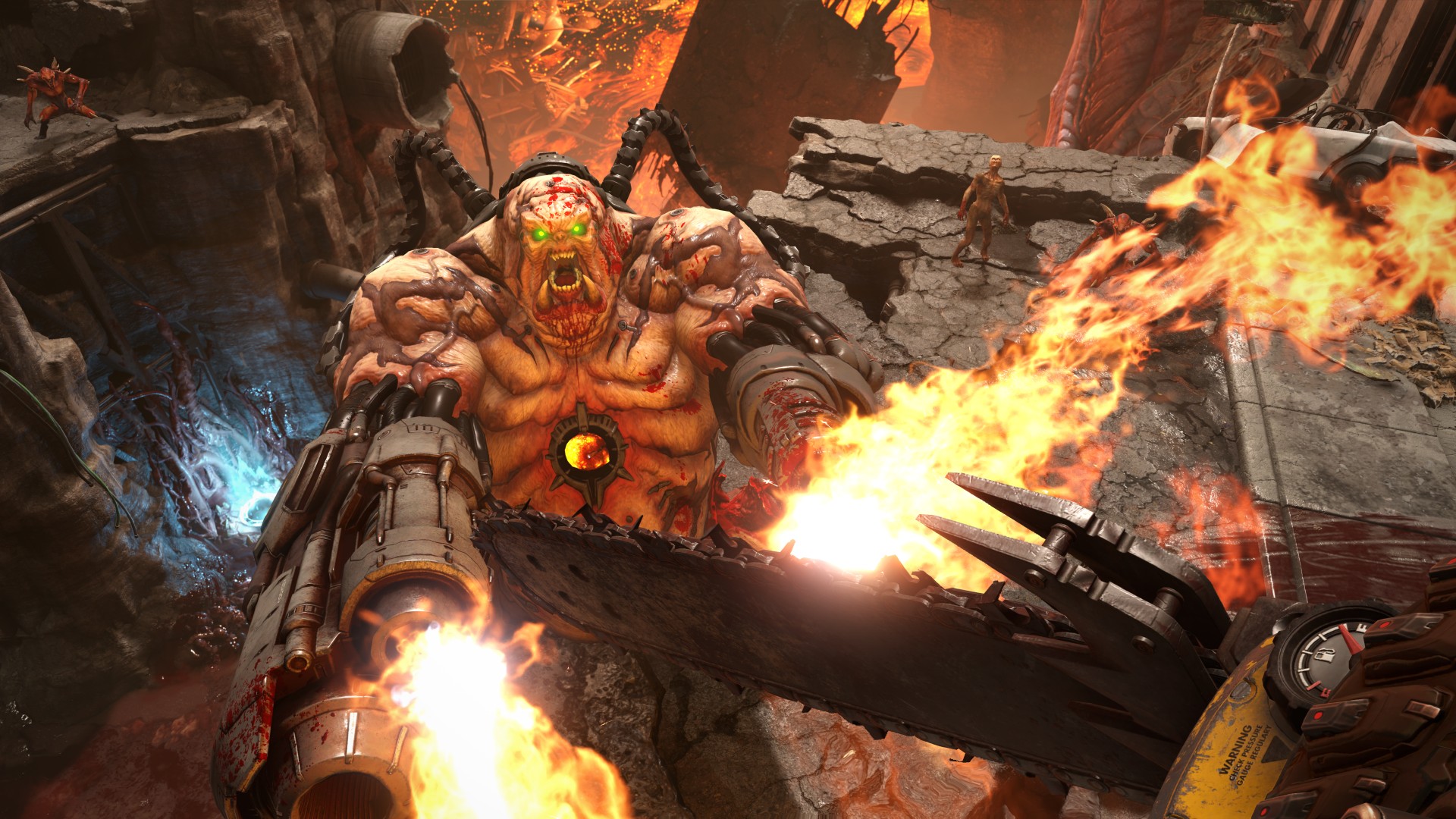 What are its enhancements? HDR
Ready to raze some hell? Doom is back and it's the best it's ever been. Not only does Doom Eternal boast all the blood-pumping, gore-packed fun we expect from a Doom game, it also adds a bunch of new RPG-like elements we didn't even know we needed.
If you're looking for a game that doesn't focus too much on narrative and instead throws you into ripping and tearing some demons (all while an adrenaline-inducing metal soundtrack plays), then Doom Eternal is one not to be missed – and it looks incredible with the Xbox One X HDR.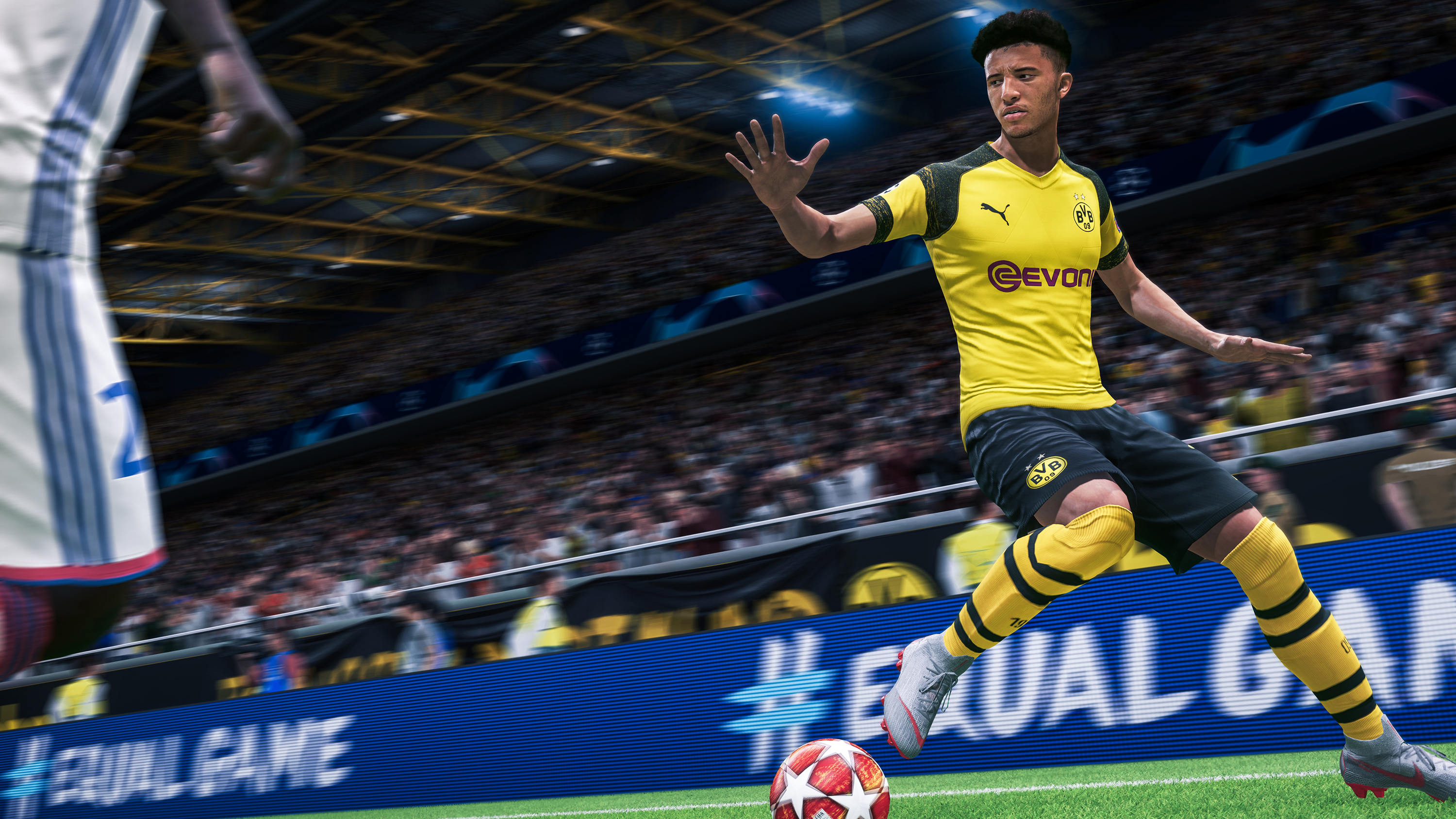 What are its enhancements? 4K Ultra HD and HDR
FIFA is, for many console owners, a highly-anticipated annual event. The latest and arguably greatest installment in the football sim series has arrived in the form of FIFA 20.
With 2019's iteration of the stalwart series, EA appears to have made some bold strides in the right direction, especially when it comes to giving players what they've been asking for in terms of game modes and statistical tinkering.
Add to that a fantastic new way to play in Volta, a light-hearted set of modes for couch co-op and some clever, nuanced gameplay tweaks that coax out a more fair and rewarding game of soccer, this is definitely not an inbetween year or an easy skip if you're a franchise fan. In fact, it might be the best FIFA game in a good few years, achieved mainly by responding to fan feedback with healthy design decisions.
You can read our full review of FIFA 20 right here and make sure you're the best on the pitch using our tips and tricks guide. Also, check out everything we know about FIFA 21 so far.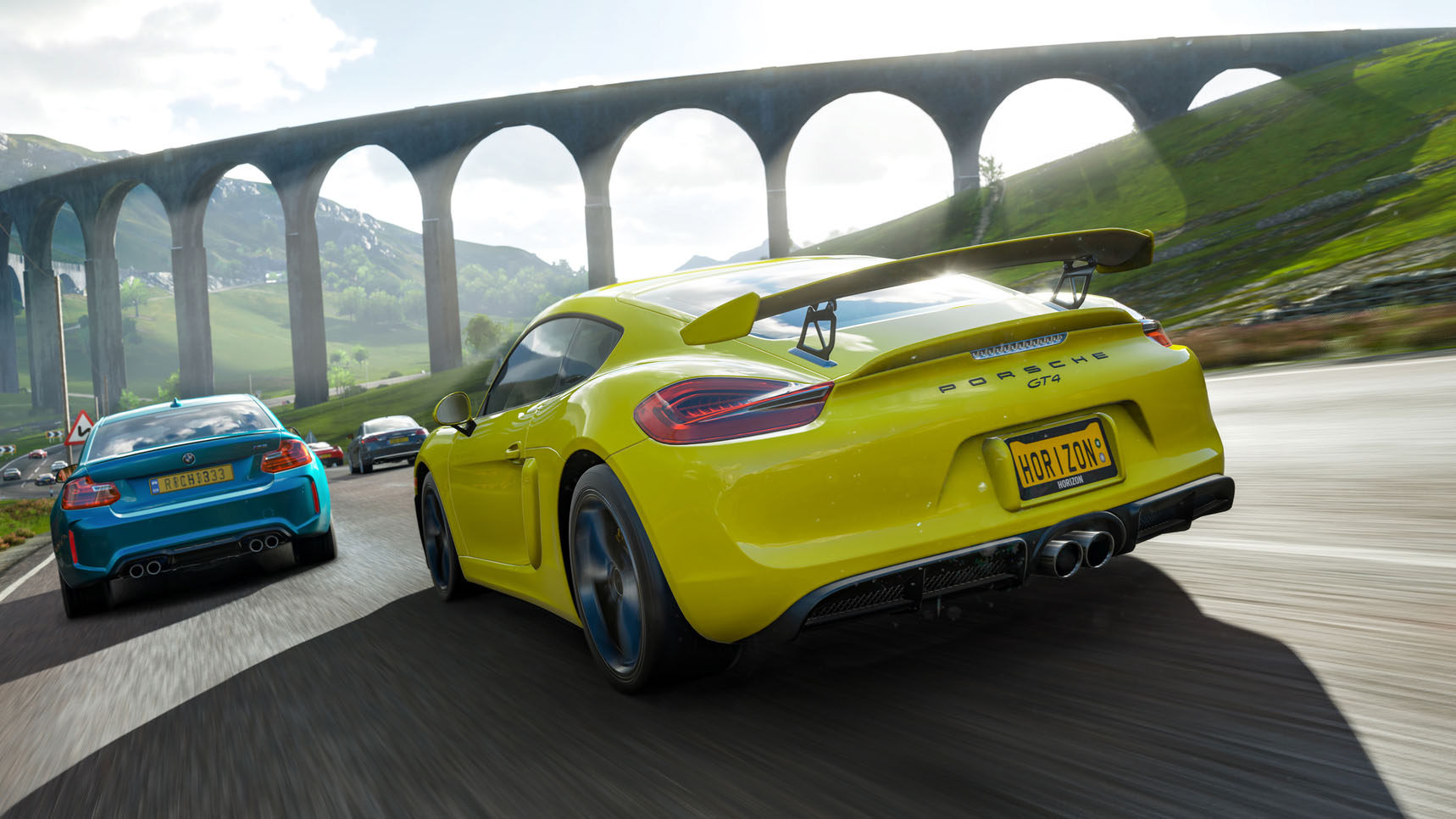 What are its enhancements? 4K Ultra HD and HDR
While the original Forza titles were about pristine driving skills around perfectly kept tracks, the Horizon series has a penchant for trading paint and isn't afraid to have you get down and dirty with off-road races from time to time.
Forza Horizon 4, the latest game in the series, carries that tradition forward by taking us to the rolling hills of the English countryside and spoiling us with some of the most exotic cars on the planet.
Like any good open-world game, it rewards exploration and offers both a structured campaign mode and plenty of distractions around the campaign. And the new setting feels like something of a love letter from Playground Games to rural Britain; charming, idyllic and made for cross-country road trips.
The only word that can be used to describe Forza Horizon 4 is stunning. The latest addition to the open-world racing title is a testament to the power of Xbox One X enhancements. Racing through Great Britain at 4K is a truly breathtaking experience, further boosted by the game's dynamic seasons.
If the native 4K mode isn't graphically impressive enough, the new 60fps mode will blow you away with its smooth transitions and its picture-perfect take of every pothole, lavender field, and pebble-dash wall in Britain.
Don't miss our full Forza Horizon 4 review.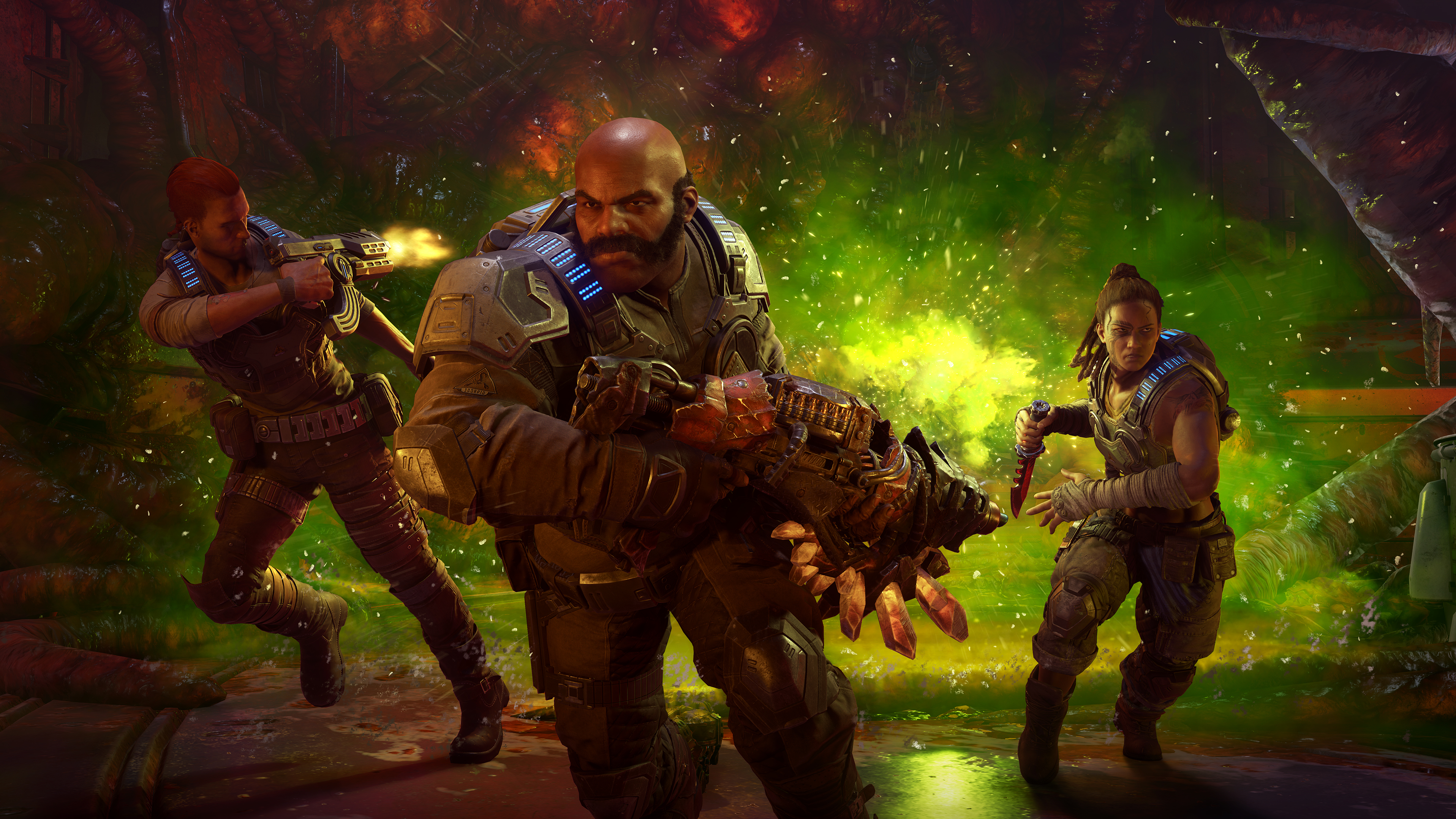 What are its enhancements? 4K Ultra HD
We've been waiting a while to see a new Gears title, and Gears 5 certainly didn't disappoint.
Players step into the shoes of Kait Diaz for the first time who, following the events of Gears of War 4, is trying to come to terms with the death of her mother, unravel the twisted roots of her family tree and deal with her own personal baggage. Meanwhile, humanity is being threatened once more – this time by the Swarm, the successor to the Locust horde.
Gears 5 looks particularly stunning on Xbox's powerful platform – making the most of what Xbox One X enhancements have to offer.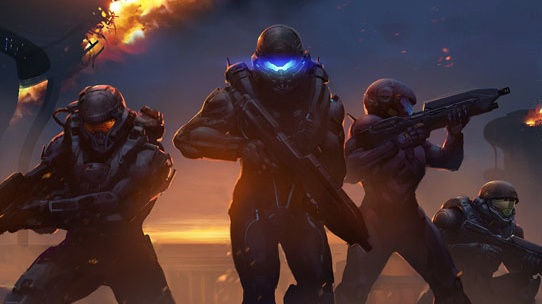 What are its enhancements? 4K Ultra HD
A franchise that has defined Xbox as a platform for a long time is of course Halo, and Halo 5: Guardians is a worthy addition to the series and our list of the best Xbox One games. With both a single-player campaign and the usual thrilling multiplayer combat, this is the Halo game for Xbox One you don't want to miss.
Though its single-player campaign isn't the best in the franchise in terms of story, this is Halo multiplayer combat at its most fun, and anyone that loves playing online with friends will enjoy what the various modes have to offer.
Love Halo? Then check out what we know so far about the upcoming Halo Infinite.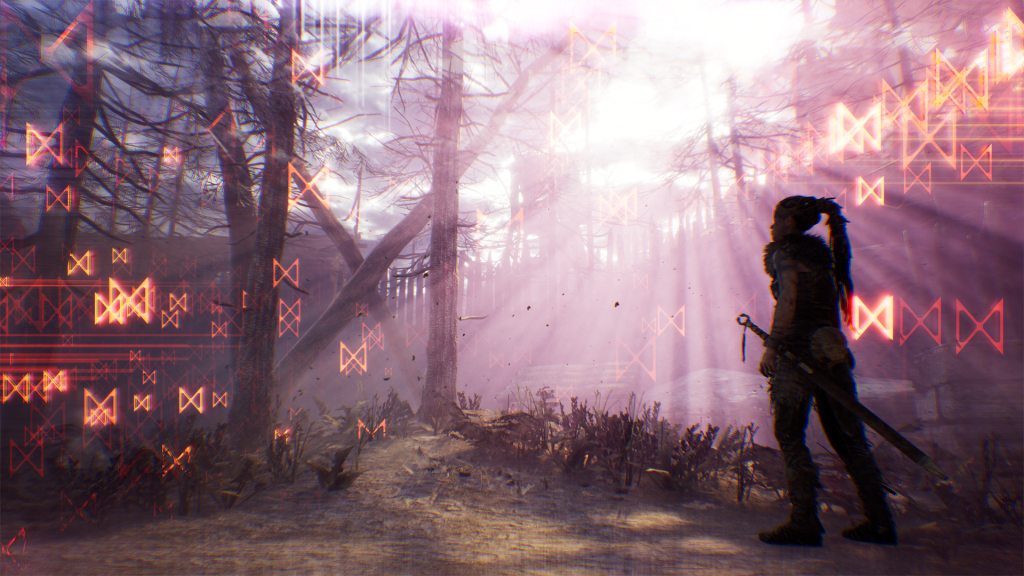 What are its enhancements? 4K Ultra HD and HDR
Hellblade: Senua's Sacrifice is developer Ninja Theory's first attempt at publishing its own game and it's quite an achievement. The game follows Senua, a Celtic warrior suffering from psychosis who travels to Hell to rescue her lost lover.
The game uses an interesting mix of binaural audio and innovative visual techniques to communicate Senua's experience with her psychosis to the player, resulting in a game that's likely to be quite different from anything else you've played recently.
Disturbing, insightful, and extremely enjoyable to play, this is a game worth taking a look at if you're interested in the top Xbox One games.
You can read all about our experience with the motion capture tech behind Hellblade.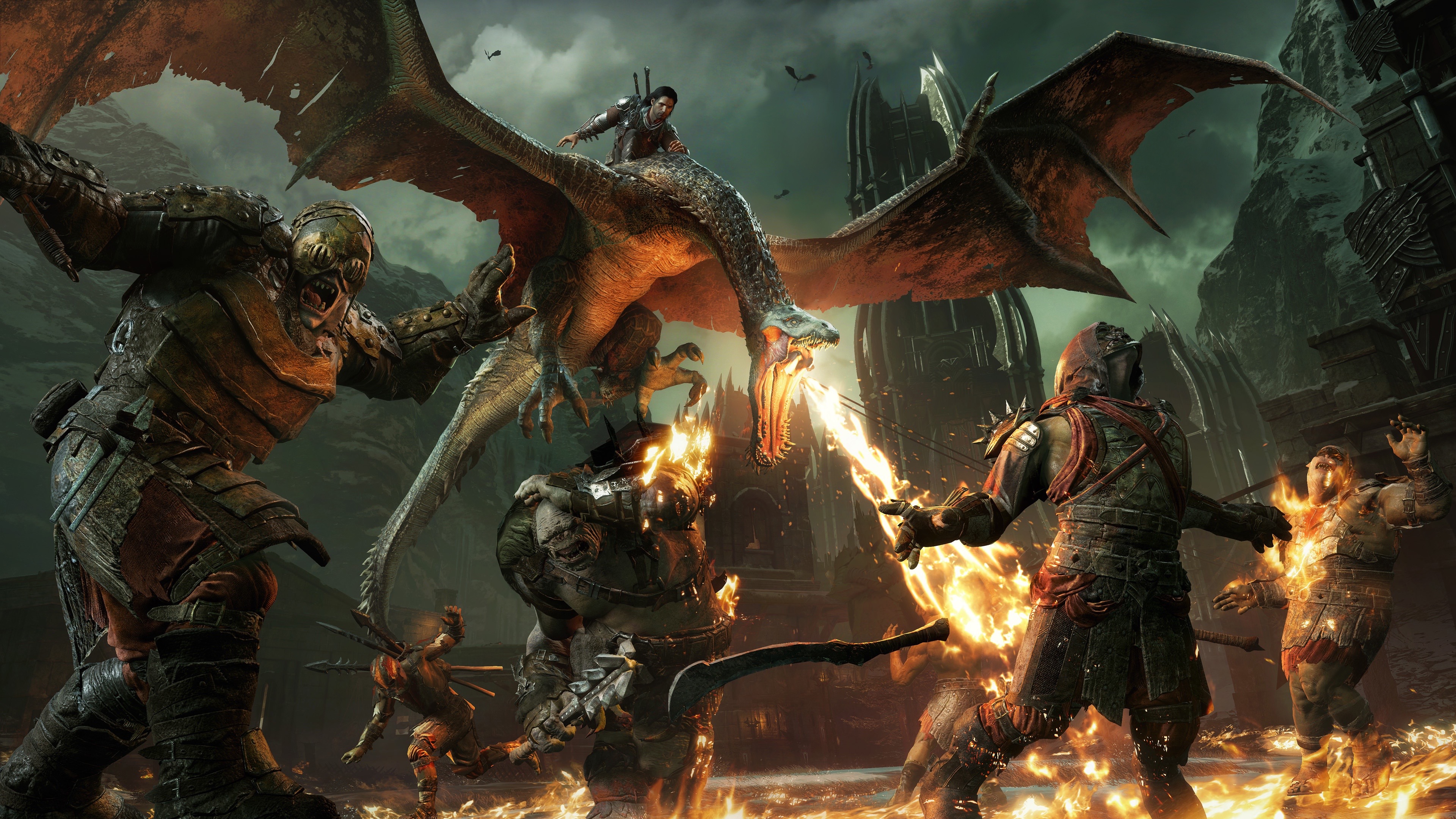 What are its enhancements? 4K Ultra HD and HDR
Middle-earth: Shadow of War is the sequel to the accomplished Middle-earth: Shadow of Mordor and builds upon all of its strengths.
Taking up the role of Talion once more, this game takes you back to a beautifully realized world that's bursting with originality. If you were a fan of the original game, we highly recommend that you pick of Shadow of War as it's an improvement in almost every way – and well worth a place on our best Xbox One X games list.
Continuing the trend of giving users the option of how to use the X's extra graphical horsepower, Shadow of War features two different graphical settings: You can either have the game favor resolution or favor quality.
Choose to favor resolution, and the game will attempt to get as close to 4K as possible (falling back on dynamic scaling when this isn't possible).
Opt to favor quality and the improvements will be wider-ranging, but won't bring the same benefits to resolution. Textures will see enhanced detail, draw distances will be improved, there'll be more vegetation, and shadows and lighting will be improved.
Both modes will feature HDR, and will unfortunately only run at 30fps rather than the 60fps of some of the other titles on this list.
Read our full Shadow of War review here and check out our handy tips and tricks guide.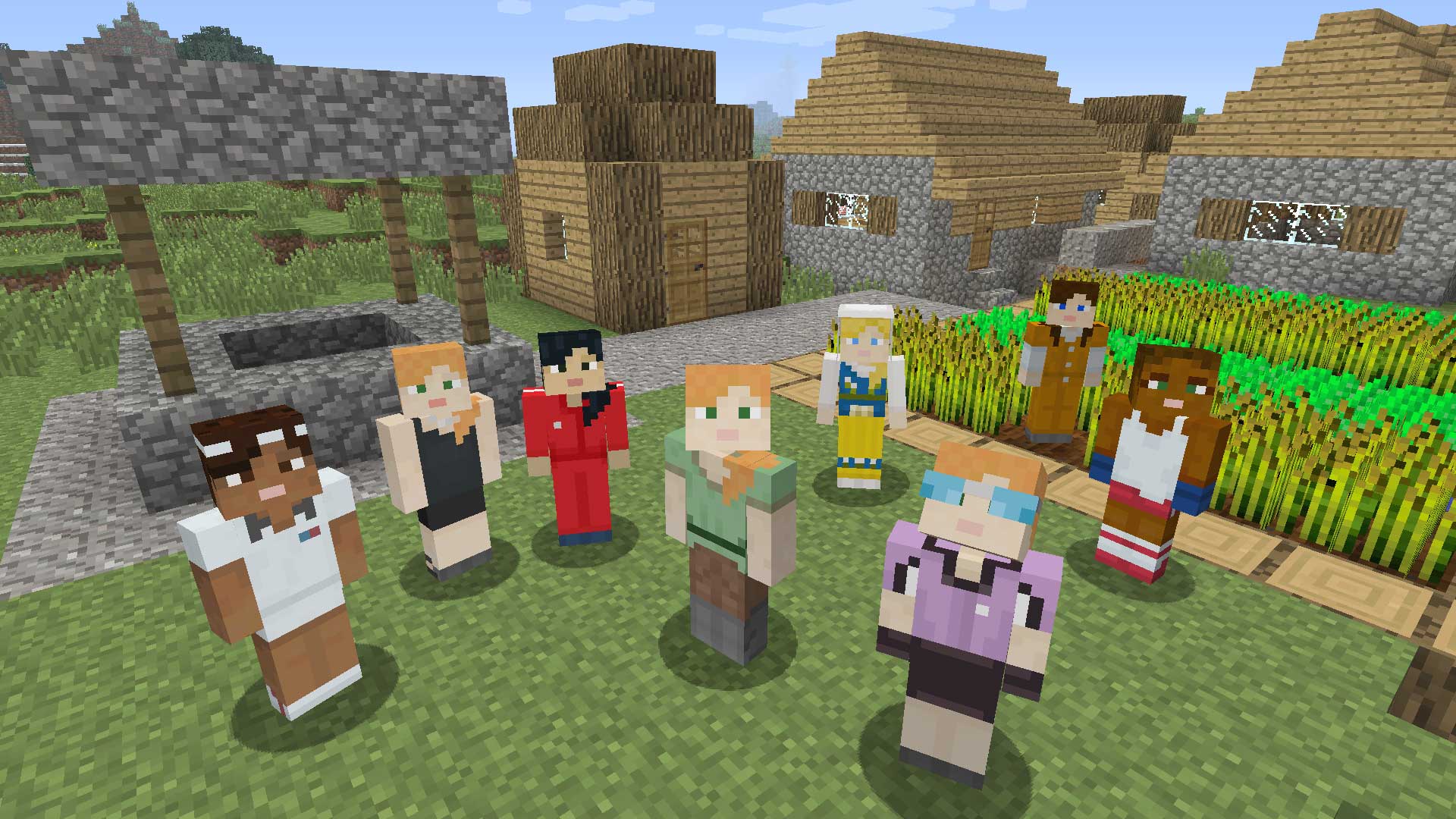 What are its enhancements? HDR
Minecraft was released 11 years ago, but it's still as popular as ever with adults and kids alike. The sandbox survival game allows players to build with blocks in a 3D-generated world, providing a perfect creative outlet for those artistically inclined.
If you're less creative, there's also the option to explore the world, harvest resources, craft items, and square up to enemies.
Xbox One X enhancements see the game keep its famous blocky appearance (we obviously wouldn't want that to change), but it does receive vastly improved lighting thanks to the inclusion of HDR support. For instance, your creations can be viewed with the added bonus of a glorious sunset.
Colors also receive a boost, looking less flat in the process, and vegetation also looks more detailed than before. Still, you can rest assured that the Xbox One X version of the game doesn't mess with the winning formula too much – it simply makes it better.
How did a sandbox game about blocks become a worldwide phenomenon? Check out the history of Minecraft.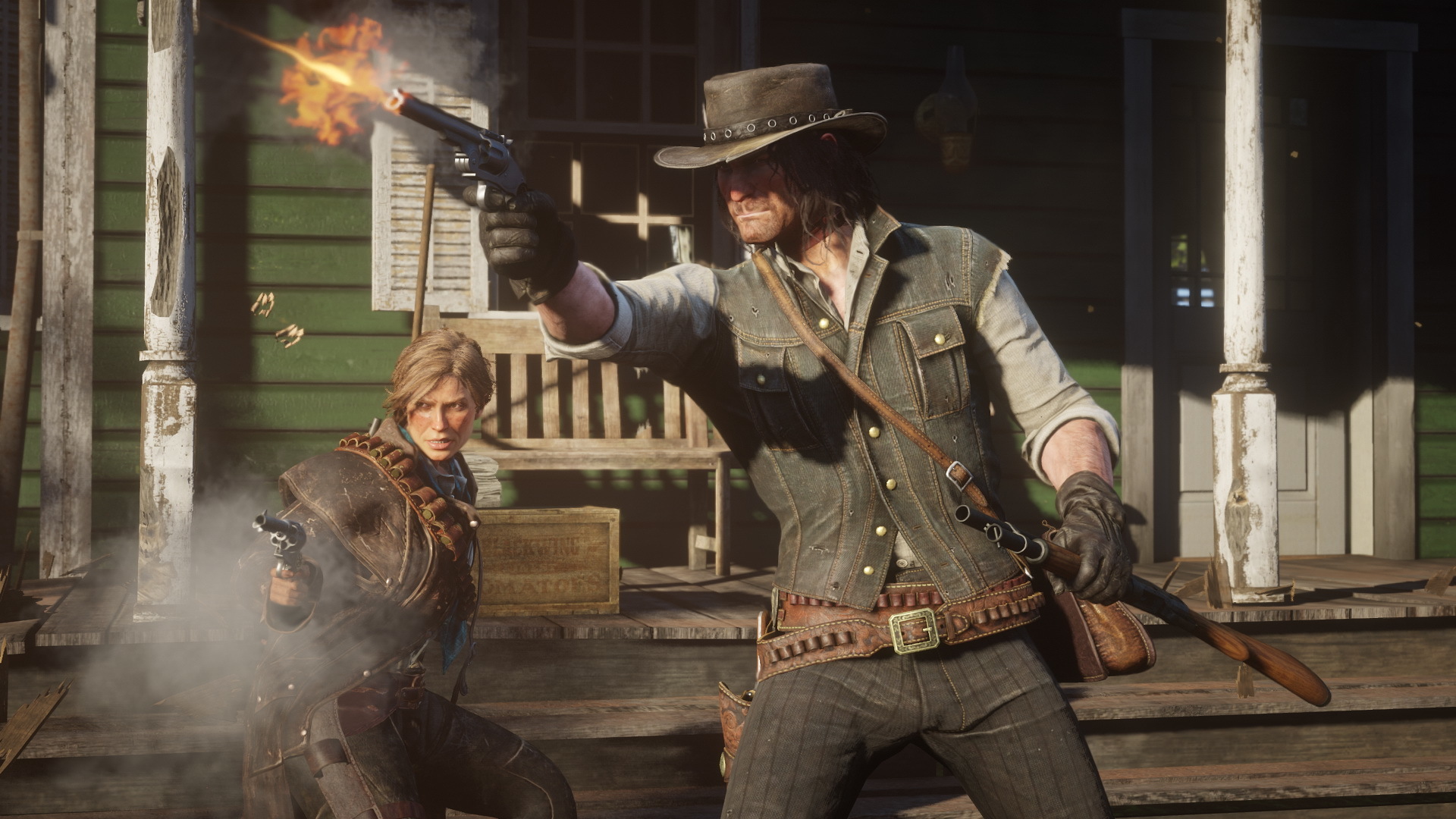 What are its enhancements? 4K Ultra HD and HDR
Rockstar's Red Dead Redemption 2 took 2018 by storm, giving us the gun-toting, western open-world we were hoping for. You play as Arthur Morgan, a gunslinger in the notorious Van Der Linde gang as he navigates the trials and tribulations of the changing west.
Red Dead Redemption 2 is certainly a game that will keep you busy. Between story missions, mini-games, activities, and side quests, you will find yourself sinking plenty of hours into this title without even noticing it. And with Red Dead Online, you can team up with a posse of friends to play.
The Xbox One X truly makes RDR2's open-world even more beautiful. So much so, you may just want to explore and let it sink in.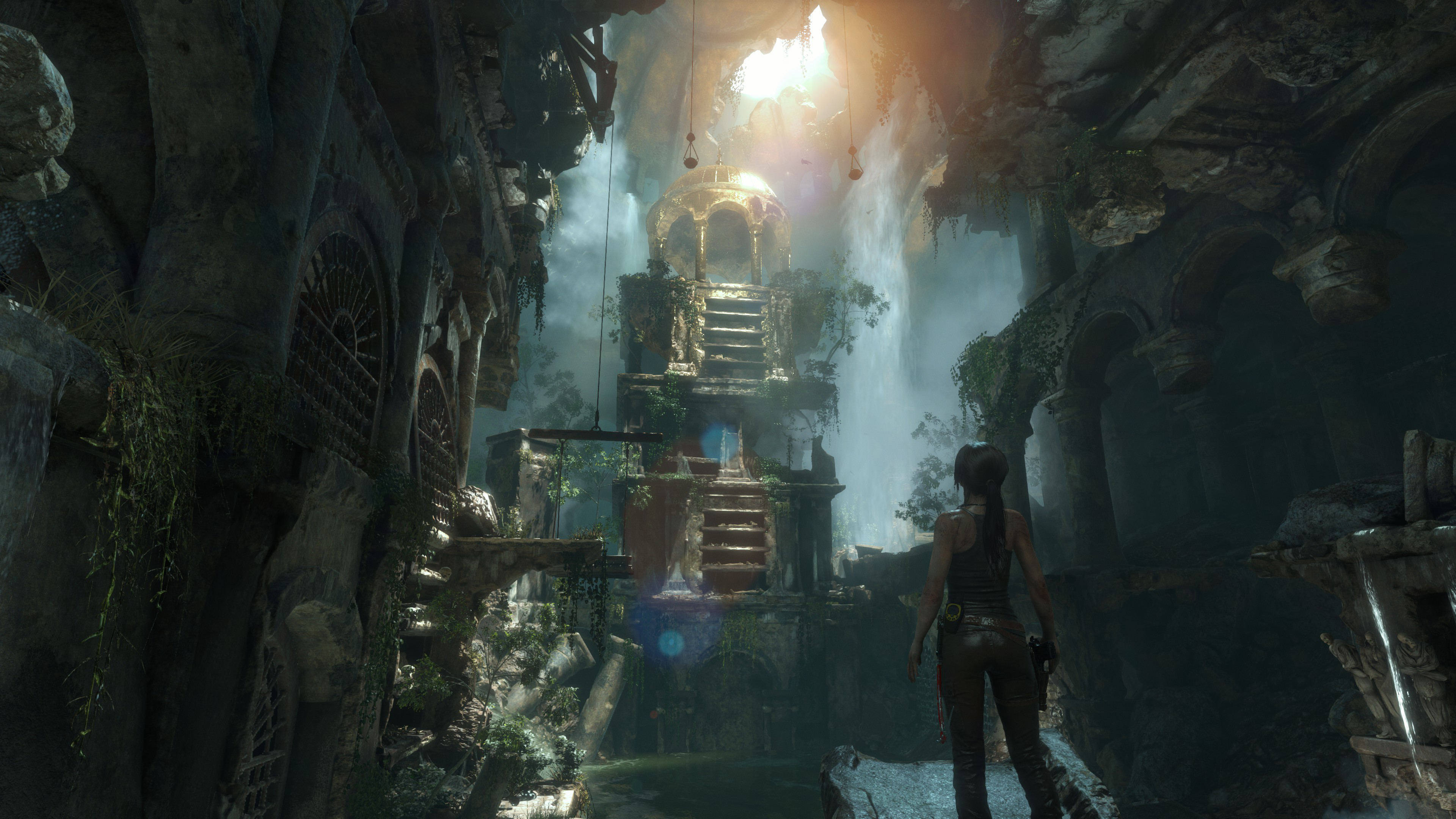 What are its enhancements? 4K Ultra HD and HDR
Despite being the sequel to a prequel about the young life of Lara Croft, this still feels like a Tomb Raider game that has grown up. The reboot which saw a brave new direction for the franchise seemed a lot of the time to be little more than a bit of light Uncharted cosplay, but Rise is a far more accomplished game – and we prefer it to the final installment, Shadow of the Tomb Raider.
There are also tombs: yes, that might seem a fatuous thing to say given the name, but the previous game gave them short shrift. In Rise, though they are deeper and more plentiful. Rise also has one of the best narratives of any Tomb Raider game, penned again by Rhianna Pratchett, it's sometimes rather poignant.
Rise of the Tomb Raider can be played using settings that favor either resolution or performance — the former allows the game to regularly display at a native 4K resolution, while the latter drops the game down to 1080p, but offers much smoother gameplay targeting 60fps.
Needless to say, Rise of the Tomb Raider benefits greatly from the additional detail afforded by its 4K resolution uptick. Environments (particularly foliage, water, and mud) are utterly jaw-dropping in 4K. This game really shines on Xbox One X.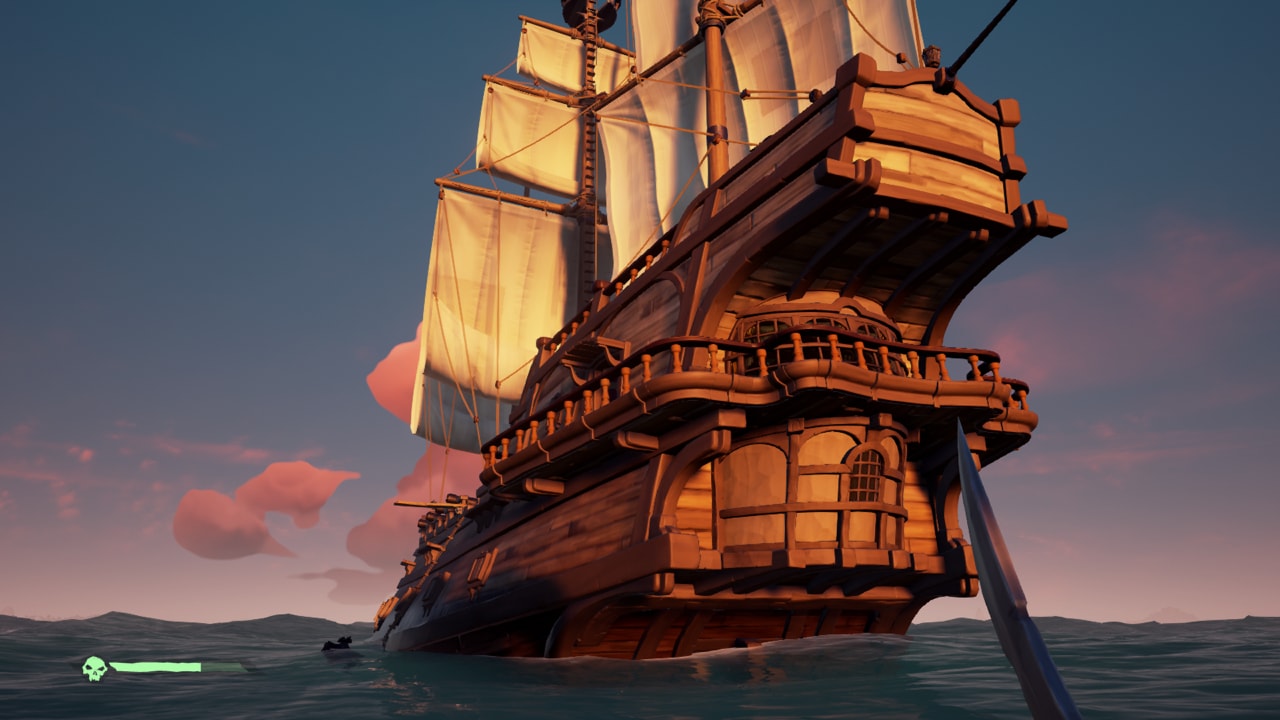 What are its enhancements? 4K Ultra HD and HDR
Rare's swashbuckling adventure Sea of Thieves lets players take on the role of a pirate sailing the seas of a fantastical world – either alone or as part of a crew of up to four members. It's up to you whether you choose to focus on trading, treasure-hunting, or plundering the loot of others.
This is a great title for those who enjoy playing with others in an open-world environment, plus it doesn't look too shabby at all.
Along with its stunning HDR-enhanced visuals, Sea of Thieves' cartoonish art style is bolstered by a native 4K resolution on Xbox One X. As you'd imagine, the water is especially beautiful in Sea of Thieves — we'd even go as far as to call it the most realistic water in any video game to date.
That said, Sea of Thieves is most impressive when you're standing on the deck of your ship, looking out as the sun sets over an island brimming with the promise of treasure. Weather can change on you in an instant, with a dynamic cloud simulation and storm system that really ups the intensity as you sail the game's vast ocean.
If you want a game that shows off just how much the Xbox One X can enhance a visual experience, we suggest you set sail for the Sea of Thieves.
Here's all the latest Sea of Thieves news and updates.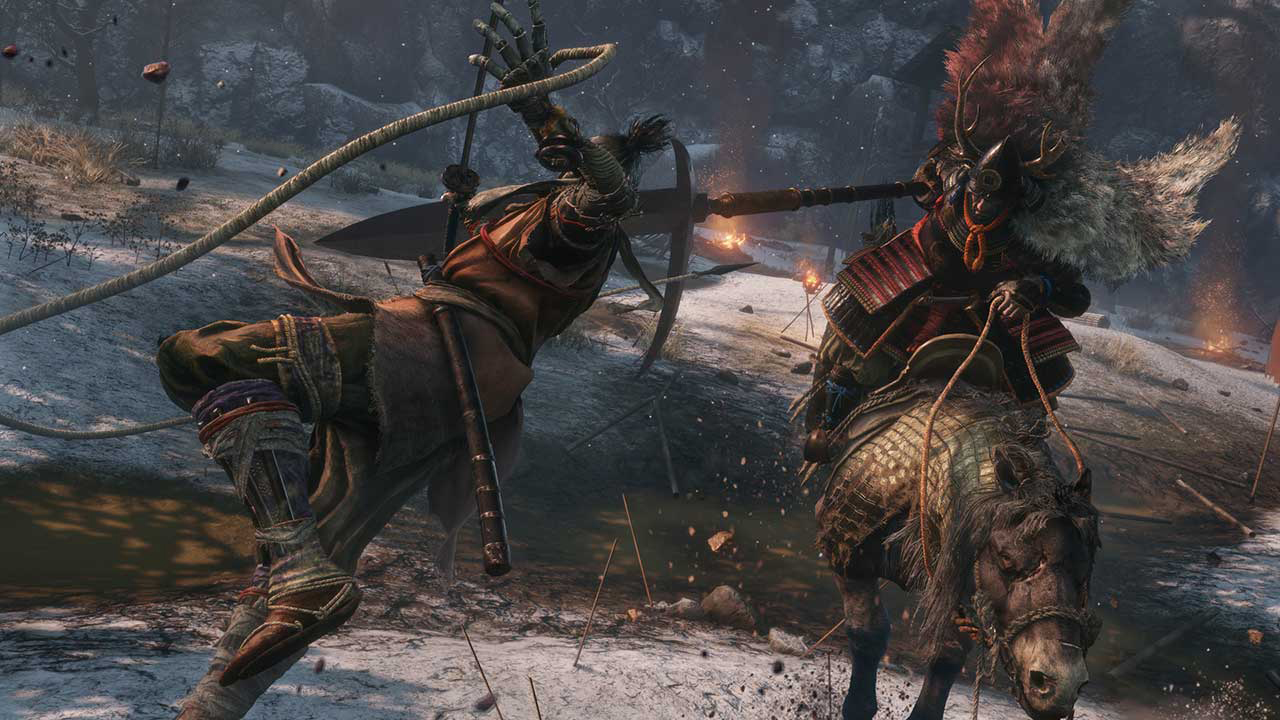 What are its enhancements? HDR
FromSoftware's latest offering is not to be scoffed at. If you thought the Dark Souls series was hard, then Sekiro: Shadows Die Twice is the extreme mode.
Sekiro is more punishing than any title we've seen from FromSoftware before, but actually achieving those rare moments of success is extremely rewarding. Set against a background that balances brutality and beauty, Sekiro is one of this year's must-have titles – if you have the patience for it.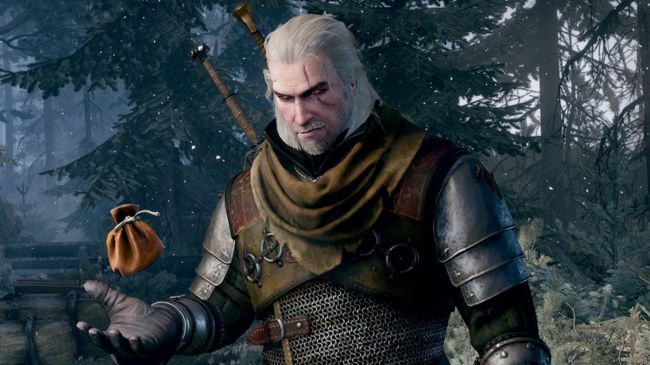 What are its enhancements? 4K Ultra HD and HDR
What is it? The Witcher 3 is one of the older enhanced titles on this list but it still stands as one of the best. Believed by many to be the RPG to end all RPGs, this fantasy adventure will take you through incredible vistas and through thrilling adventures.
Using the Xbox One X's power, CD Projekt Red has created two enhanced modes: One offers 4K resolution and runs at a solid 30fps, while the other uses dynamic resolution and promises a smooth 60 frame per second. Both modes will allow you to enjoy HDR – a technology that will truly shine in the game's dynamic world.
Once you've jumped in, you may want to check out the Witcher TV series with Henry Cavill taking on the role as Geralt. Keep an eye out on the dev's upcoming Cyberpunk 2077 game, too.