The best gaming TVs can seem like they're a dime a dozen, with tons of great models available at solid prices. No matter whether you're after the best 4K TV for PS5, the best 4K TV for Xbox Series X/S, or a top-notch 1080p display for your Nintendo Switch, we've got something in this guide to suit you.Now, it's possible you don't need a TV specifically calibrated for gaming. Perhaps you only play Nintendo Switch portably or are currently looking forward to the upcoming Steam Deck handheld console. Or maybe you don't play games at all. In any case, the best gaming TVs are still well worth a look if you're after a new model in general.

Why is that? Well, as is the case with the best gaming PCs, the best gaming TVs you can buy usually cover all fronts when it comes to the end-user experience. They're great for gaming, sure, but remember in most cases you're getting features like 4K and HDR (high dynamic range), which serve to present a higher quality picture and a wider color gamut respectively. This makes watching your go-to movies and TV shows an absolute joy, and could inject new life into some old favorites.

How to buy a PS5 or Xbox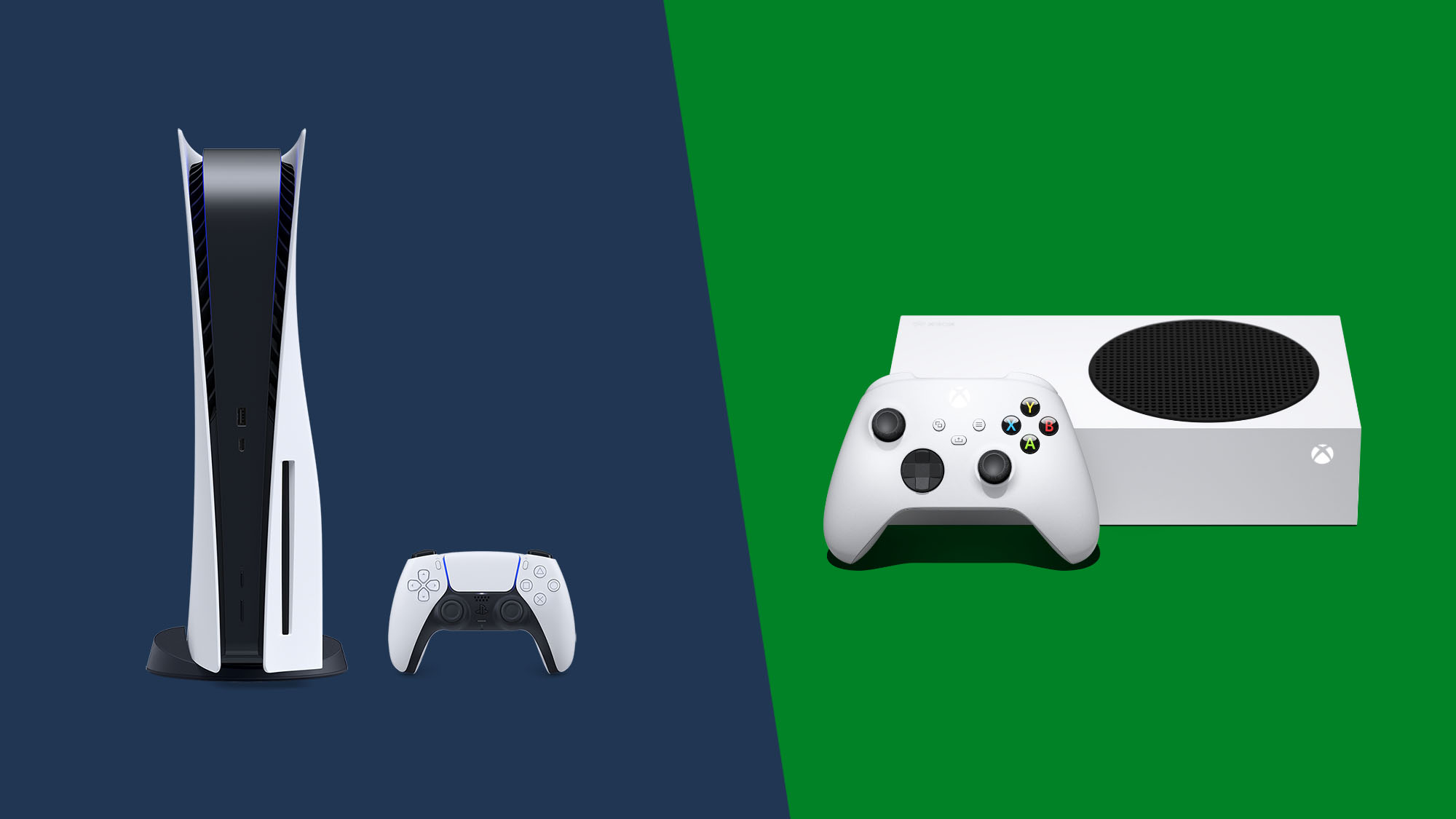 We're now well in the midst of a new wave of TV technologies, with HDMI 2.1 acting as the gold standard for accurate display of 4K/120Hz gameplay, as well as reliable variable refresh rate performance and input lag-reduction. As such, there's never been a better time to look at buying one of the best gaming TVs.
Plus, there's no reason to miss out if you're sticking to older consoles like the PS4 and Xbox One, or the 1080p-maxed Nintendo Switch. The best gaming TVs featured here still offer crystal clear image quality and low input lag, which can certainly make more colorful titles like Super Mario Odyssey or Fortnite really pop.
And if 60Hz isn't enough for your gaming needs, you may want to consider looking at a TV that supports higher frame rates. In which case, you should check out our best 120Hz 4K TV buying guide to suit your needs.
Certain gaming TVs may be better suited better to one console over another, too. For instance, the PS5's 3D Audio doesn't support Dolby Atmos sound, whereas the Xbox Series X/S does. These specialist formats may not be an issue for everyone, but there are key hardware differences that need to be kept in mind.
We have vast amounts of experience when it comes to reviewing the best gaming TVs on the market – and while keeping track of PS5 restocks remains a frustratingly difficult task, those of you lucky enough to own Sony's elusive console – or the Xbox Series X/S or Nintendo Switch – need to look no further than the gaming TVs listed below.
Best TV for PS5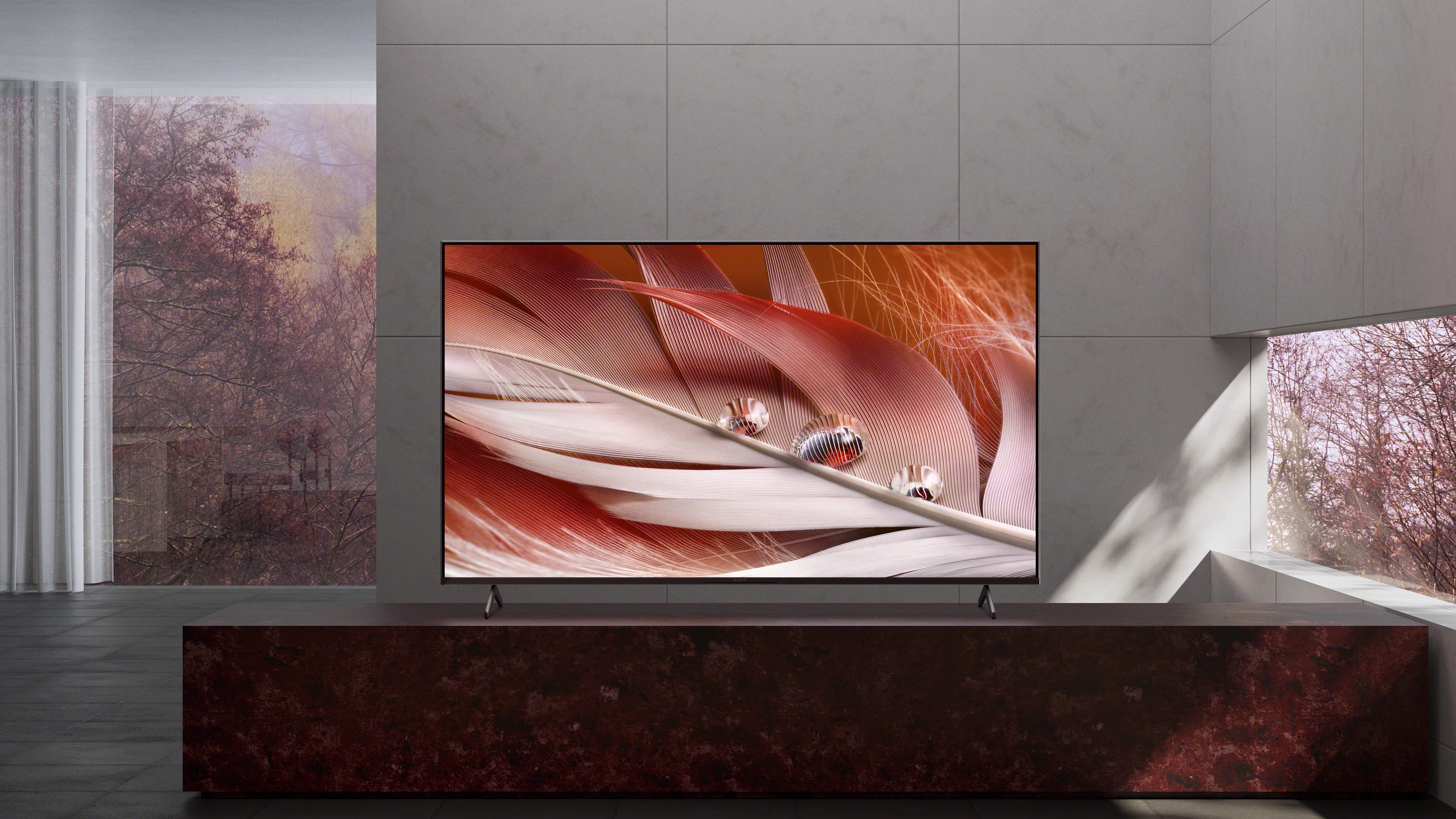 The X90J has a 120Hz panel with 4K resolution and two full-spec HDMI 2.1 ports for your PS5, with VRR (variable refresh rate) and ALLM (auto low latency mode, for sub-10ms lag) to really up to your gaming experience. Just be sure to head into the picture settings and switch on 'Enhanced format' for your selected HDMI port, otherwise, you won't get the benefit of its 2.1 specifications.
It has excellent image quality, thanks in part to a new Cognitive XR processor rolled out to Sony's top 2021 sets, making for excellent upscaling and contrast control. The X90J also sports the new Google TV smart platform, for easy setup and broad app support as well as the perks of Google Cast from Android devices.
There are still a few lingering issues, including some middling off-axis viewing and struggles with direct daylight – and the X90J will no doubt be beaten by the capabilities of its step-up X95J model for a small uptick in cost. Still, the Sony X90J succeeds in delivering stellar performance for a reasonable price.
Best TV for Xbox Series X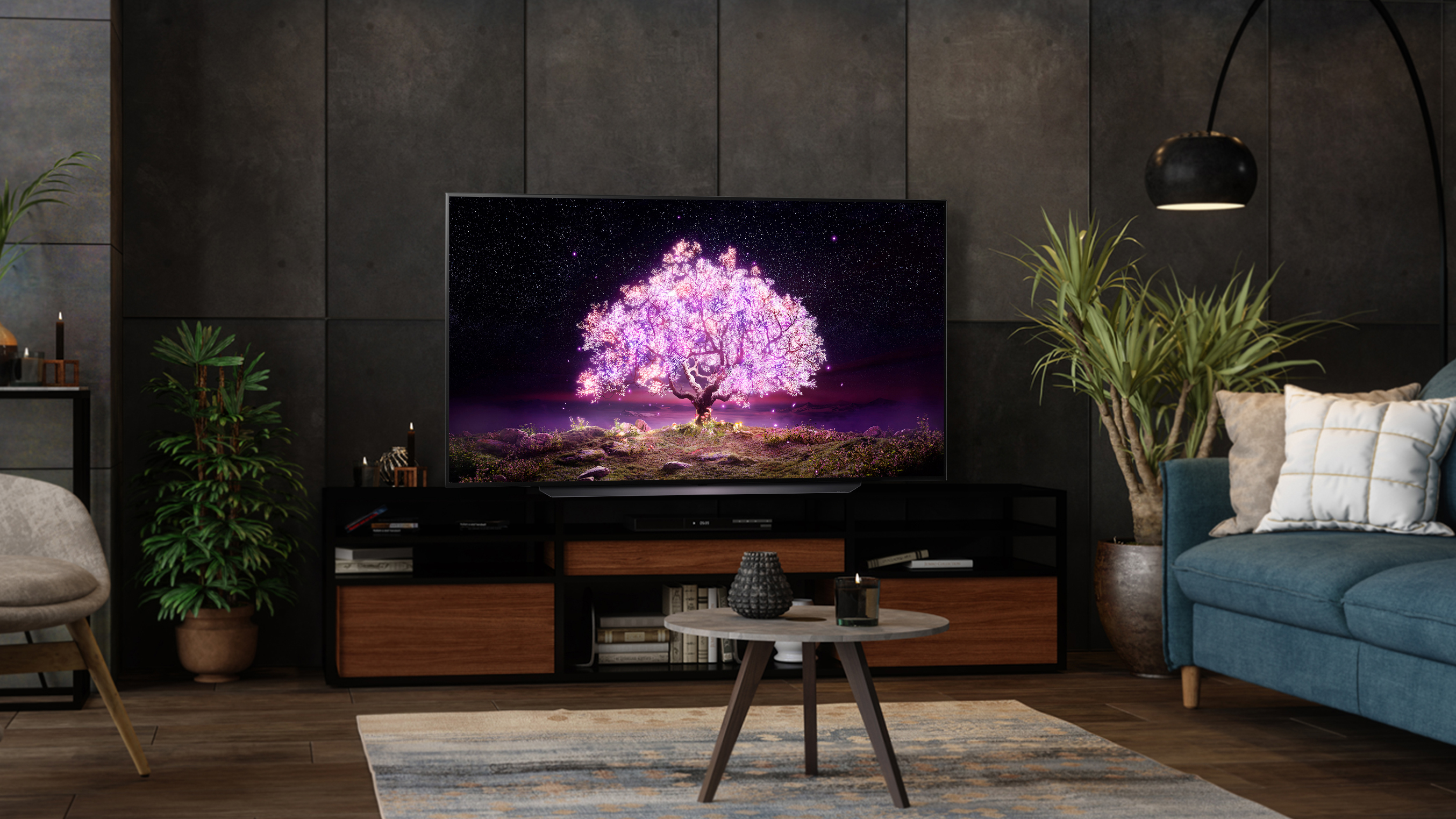 If you want the best gaming TV with a knockout OLED screen, then the LG C1 is your best bet.
With a 4K OLED display, you can expect truly breathtaking black levels and an 'infinite' contrast ratio (the range between the darkest and brightest parts of the screen) to a level the gaming TV above can only dream of.
You're getting four dedicated HDMI 2.1 ports (ideal for plugging in multiple consoles) and even comes with a new Game Optimiser menu that gives you the option to quickly adjust brightness, contrast, and VRR (variable refresh rate) on the fly. You can expect 4K/120fps support for any compatible games, too, as well as sub-1ms input lag.
With Dolby Vision HDR and Atmos support, too, you'll be able to make the most of your Xbox Series X – given the PS5 doesn't currently support these technologies.
All in all, the LG C1 is a massively specified television, and LG's work to attract gamers is very clear, especially with the addition of Nvidia FreeSync support last year for those hooking up a gaming PC to their television. You can always opt for last year's LG CX too, which has largely the same specifications for a little less cost.
If you have concerns around image retention, when static sections of a picture (say, a HUD) are looped so often that they permanently mark the panel, we wouldn't worry. This isn't a sizeable risk, especially since OLED TV makers have developed 'screen shift' technologies to regularly adjust the placement of onscreen pictures to help prevent this (via LG).
More gaming TVs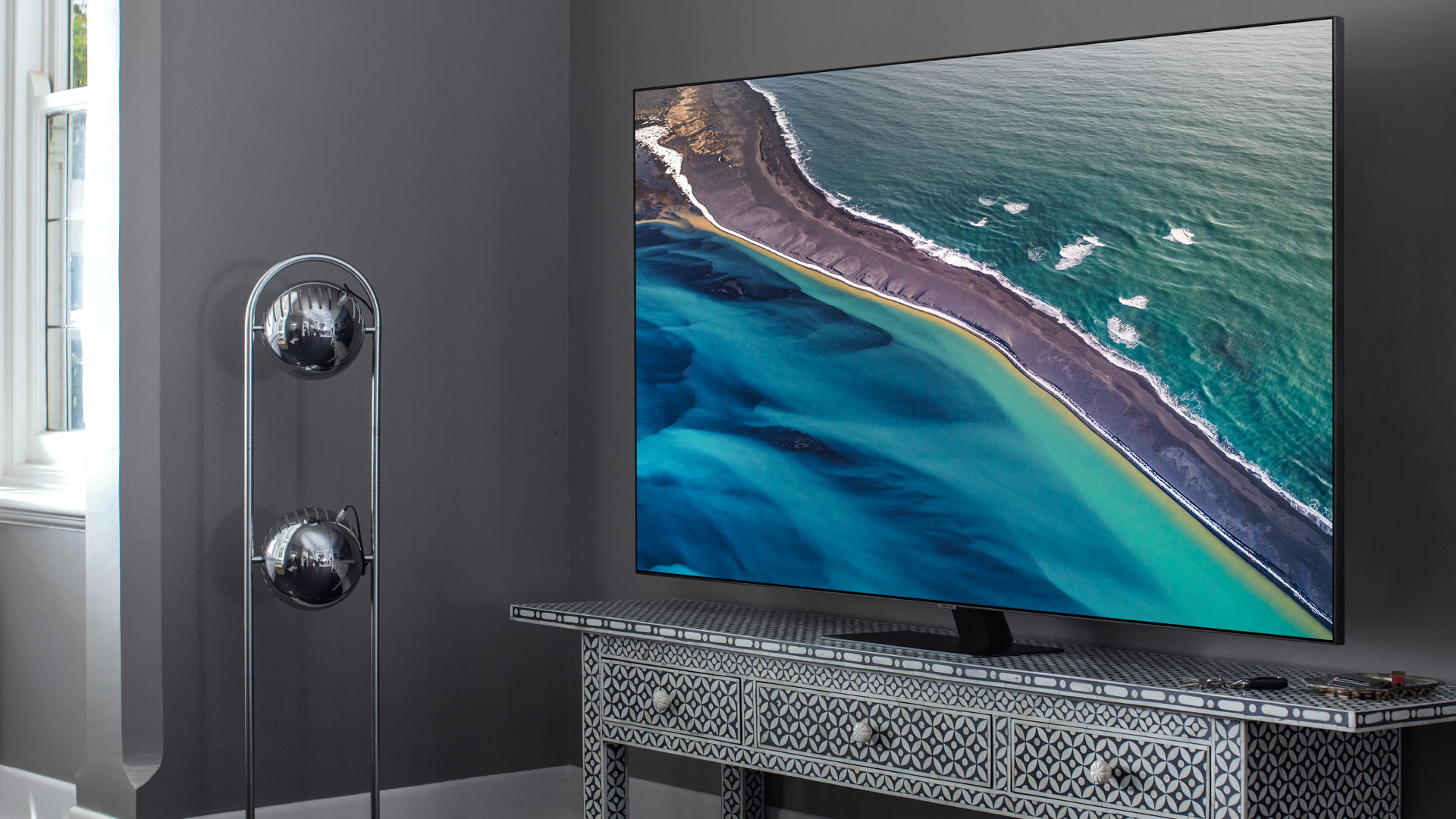 Sure, there are more expensive new Samsung TVs out there, but none make the case for gaming quite like the Samsung Q80T. As much as we'd like to recommend higher-end models like the Q95T or (moving into 8K territory) the Q950TS, it's the Q80T that really nails that price-performance ratio. (It's no coincidence you'll find it in our guide to the best 65-inch TVs too.)
Launched in 2020, it was the cheapest Samsung QLED with a full-array backlight, meaning you don't have to skimp with an edge-lit display (like last year's Q60R). Despite the name, it's also the successor to last year's Q70R, which previously topped this guide – but beating the Q70R's 14ms input lag with an exceptionally low 8.7ms. That means you'll get as little delay as possible between button-mashing your controller and seeing the action onscreen.
That figure is reached by turning off Game Motion Plus (which reduces screen judder), but even without it you'll get a respectable 19.7ms.
There's only one HDMI 2.1 port, so this is the best gaming TV for you only if you stick to the PS5 or the Xbox Series X and not both – or don't mind plugging and unplugging every time to want to switch devices. But as a slightly older model compared to the top screens above, this might be the best bet for a gamer still using an Xbox One or PS4, who wants good gaming performance without a truly next-gen price tag.
The OTS sound system also means you're getting some serious audio credentials – whether you're listening to the cry of enemies or the ambient sounds of walking simulators.
You won't get Dolby Vision here, either, so if you are looking for a PS5 TV, this should still be a decent choice in the long run.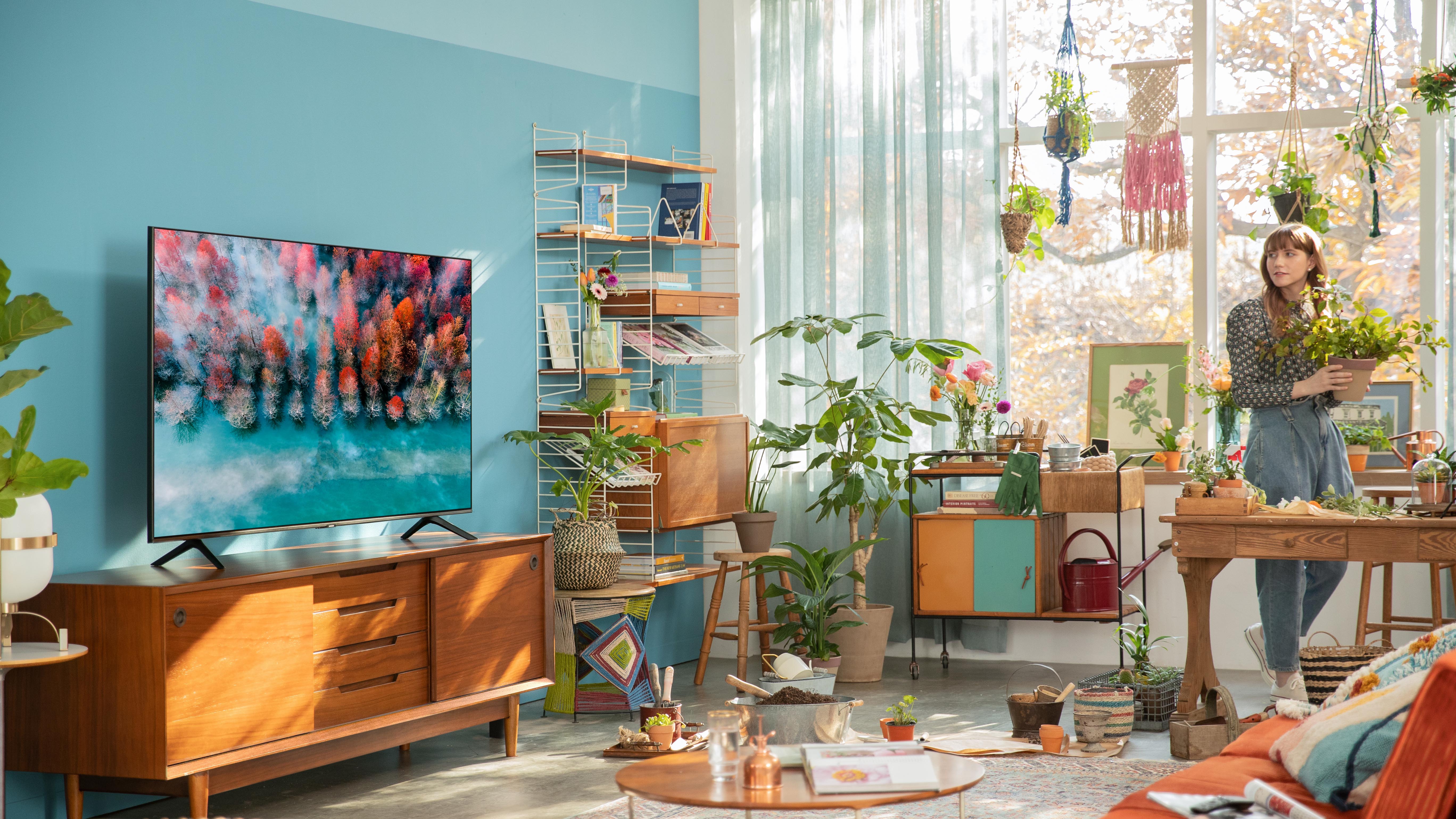 Just need a cheap gaming TV, whatever your console might be? Take a look at the truly spectacular TU8000 Series. You'll get an incredibly low input lag (just 9.7ms) as well as a motion handling technology to keep the action looking consistently smooth. What else could you ask for?
You're not getting all of the gaming technologies of some other sets in this list, as HDMI 2.1, VRR (variable refresh rate), or a 120Hz panel – but for the everyday gamer, this is a set that gets the basics very right.
You will need to watch out for the narrow viewing angles: content looks best straight on, with color draining from the sides, so it might not be the best choice for four-party Switch game sessions. On the whole, though, this is a solid choice for those wanting a gaming TV on the cheap.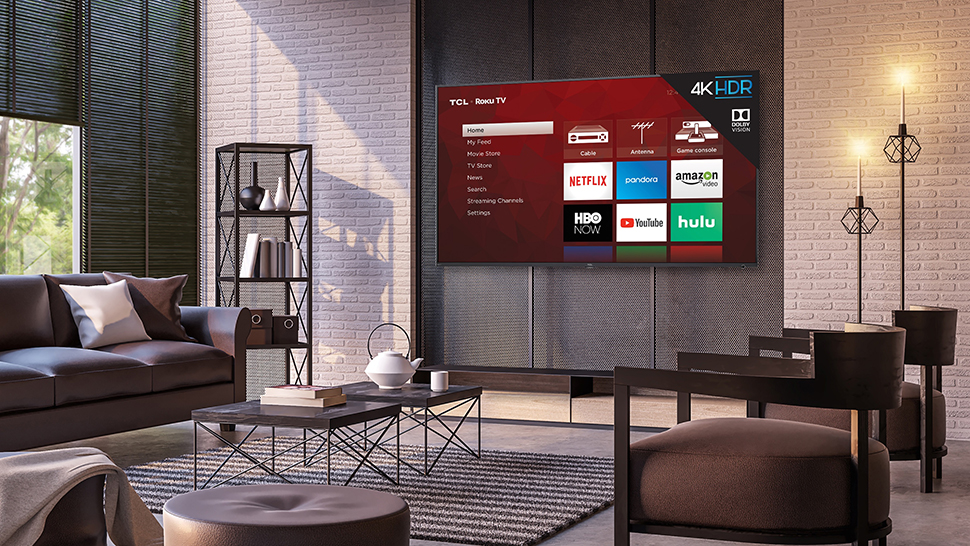 If you have deep pockets and a checkbook filled with blank checks, we'd tell you to reach deep and shell out for only the best 4K TVs on the market – or the pricier models listed above. But that's not always realistic: for the vast, vast majority of us, our budget to spend on a 4K UHD TV is limited to somewhere under $1,000 – and often it's even less than that.
To that end, it's absolutely fair to say that the TCL 6-Series is the best TV you can possibly get in this price range. Its performance per dollar is unmatched and its picture quality – despite a few minor flaws – will truly impress you for what you're paying.
Said simply, if there's a better value 4K TV on the market, we've yet to see it. If you're not based in the US, though, read on for other affordable gaming TVs worth considering.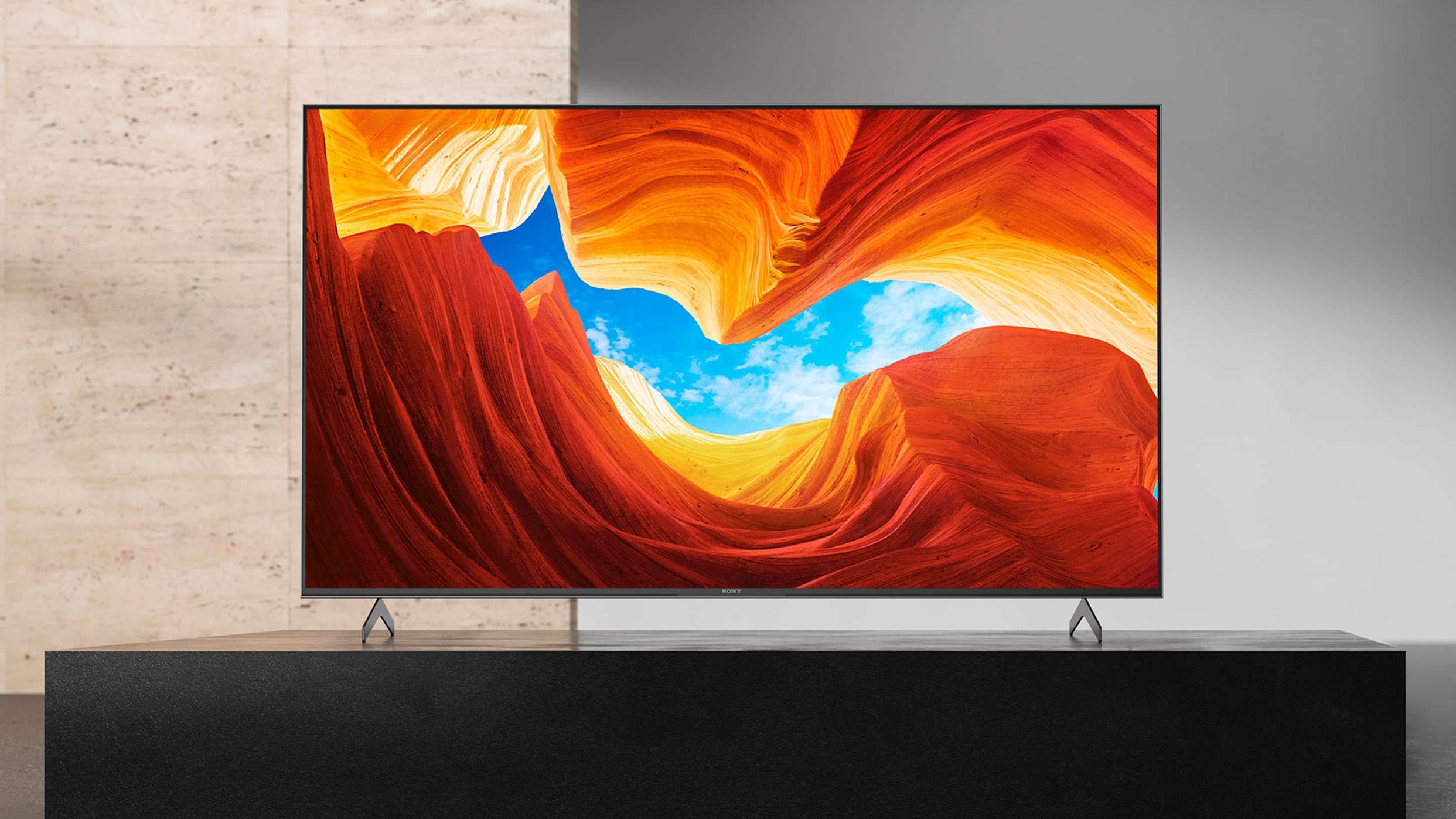 The Sony X900H/XH90 is a solid choice for a mid-spec LCD television, offering smooth motion, excellent HDR, and capable processing all at a reasonable price point – even at this massive 75-inch size.
You may be wondering why we're featuring the XH90 instead of the higher-spec XH95 model, but it's worth noting that the former is the only of the two that offer HDMI 2.1 support. While it didn't launch with the TV, a firmware update in late 2020 brought the HDMI 2.1 standard to two of the television's ports, making it a smart choice for an affordable 4K TV with good support for dedicated gaming TV features.
You're getting under 10ms of input lag in the dedicated Game Mode, and you can get up to 120fps on this TV's panel at 4K resolution – reportedly with some blur issues, meaning this TV is a bit lower in this list than others, though an early 2021 update seems to have fixed them.
You're not getting VRR (variable refresh rate) or ALLM (auto low latency mode) just yet either, but Sony is expected to introduce it at some point. With Sony's X1 Ultimate processor and basic HDMI 2.1 support, you can't go overly wrong here.
The upscaling is on point too for showing off HD sources, while the 20W of audio offer full-bodied sound and even Atmos support, making a dedicated soundbar less of an urgent buy.
Why upgrade?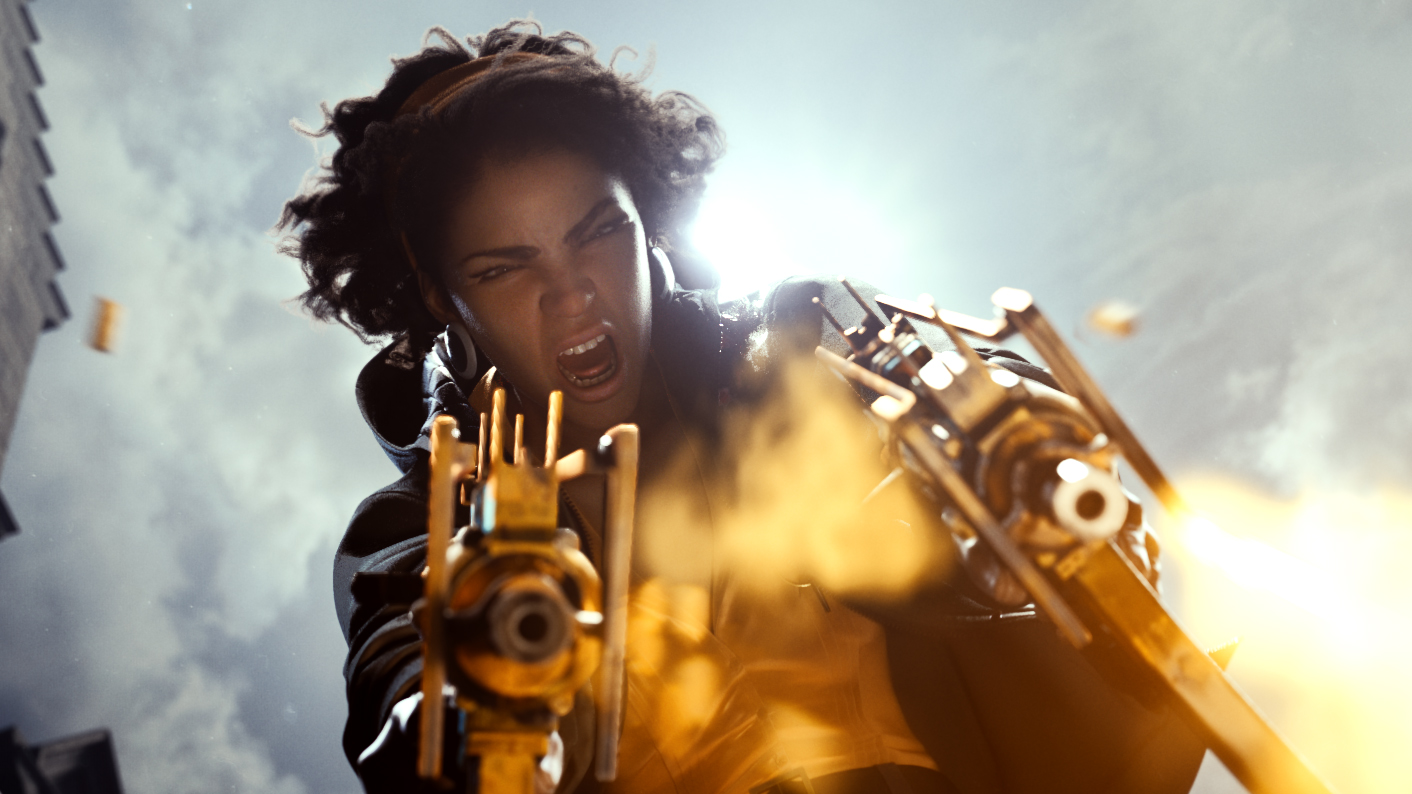 Why upgrade your gaming TV
You may be wondering why you need a gaming-specific television. After all, won't a regular TV do the job just fine?
Sure, any old HD or 4K TV will be able to display the picture information sent through from a games console, as long as it has an HDMI 2.0 port. But there are a host of reasons worth getting a TV with dedicated gaming specifications, to really elevate your play in how it looks, sounds, and feels.
Low, low input lag
If you're a really serious gamer – especially when it comes to reaction-based online games – you need to care about input lag. That's the time it takes for a particular TV to render image data received at its inputs. Obviously, you're looking for low numbers if you don't want to be gunned down by an opponent your TV hasn't even shown yet!
Manufacturers don't tend to provide input lag figures in their provided specifications. However, we generally measure input lag on the TVs we test and have provided the measurements for each set included in this guide.
4K resolution
If you're looking for one of the best TVs for gaming, the most basic requirement is 4K. The Xbox One S outputs all of its games in 4K, which is achieved via surprisingly good built-in upscaling, though the Xbox One X is required for native, game engine-integrated 4K support. The PS4 Pro also outputs games in 4K, using a mix of upscaling and in-game enhancement – while the Nintendo Switch only outputs at HD to a TV, though there's chatter around a possible 4K refresh coming in 2021.
Frame rate handling
Now that the Xbox One X is almost here and promising native 4K resolution games running at 60 frames a second, make sure that whatever TV you buy has the latest specification HDMI sockets. If it doesn't have at least one HDMI socket built to the v2.0a specification, it won't be able to receive 4K resolution at anything higher than 30 frames a second.
Fortunately far more of this year's 4K TVs do feature HDMI 2.0a sockets than in previous years, but it's still something that's worth double-checking – especially if you're buying a particularly cheap TV.
The new HDMI 2.1 standard will no doubt become the benchmark for high-end gaming in time, but we're yet to see it really rolled out across commercially available sets.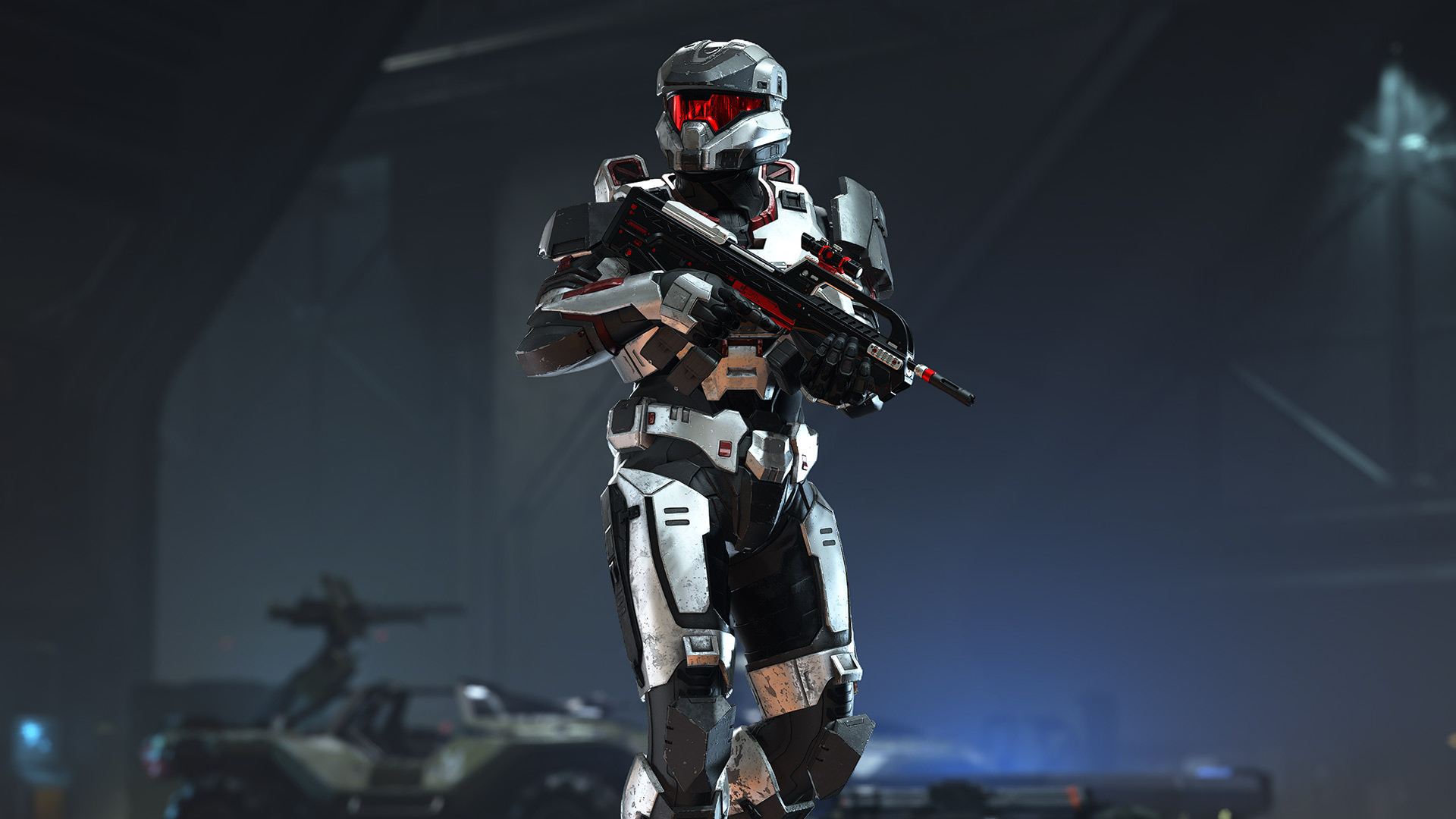 High dynamic range (and high peak brightness)
Sitting right alongside 4K in today's video world is high dynamic range (HDR) technology. This delivers pictures with a much wider light range than the standard dynamic range pictures we've been living with for decades in a bid to get the pictures we're seeing on our screens looking closer to the way our eyes see the real world.
This is something the Xbox Series X has an advantage in, with an Auto HDR feature that applies some HDR magic even to SDR games that haven't been purposefully remastered for high dynamic range. The PS5, as well as last-gen consoles like the PS4 and Xbox One, though, do display in HDR in games that support the format.
The Xbox Series X also supports Dolby Vision – a dynamic HDR format with more precisely calibrated contrast – though currently only for streaming apps. You won't find it supported on the built-in 4K Blu-ray player, or actually in any Xbox Series X games – though that latter point is expected to be amended before 2021 is out.
Xbox Series X Dolby Vision and Atmos: what's supported, and what isn't?
Most people would say that HDR delivers more impact than 4K, especially on small TVs. The only problem is that HDR puts a lot of pressure on a TV since it demands much more brightness than SDR, and better contrast so that the extra brightness and deeper blacks can potentially share the screen simultaneously.
Many movies and games target 1,000 nits or so for their brightest elements, so if you have a TV less bright than that it won't unlock HDR's full potential. That's especially true in a video game environment, where graphics can be starker in contrast terms than 'real life' tends to be.
Bit depth
When considering HDR, you might want to think about your gaming TV's bit depth. too. The best HDR experience requires a 10-bit screen able to support 1024 values of each RGB color – otherwise, you'll get an inferior color performance, including, possibly, color striping where you should see subtle blends. Most premium HDR TVs these days are 10-bit, but it's far from a given at the affordable end of the TV market.
Xbox and PlayStation consoles automatically assess the bit-depth of your TV and select the optimum HDR video output accordingly. Xbox models even provide a description of your TV's capabilities under 4K TV Details in its Advanced Video Settings menu.
To be clear, it's entirely possible for an 8-bit TV to deliver a good HDR color performance if they have a strong video processing engine – but 10-bit panels certainly have an immediate advantage.
One other point to add here is that some TVs – including high-end Samsung models – actually support 12-bit color management/processing, even though their panels are only natively 10-bit. Xbox consoles however do provide Colour Depth boxes in their Video Fidelity settings that let you select the maximum bit performance for your particular TV.