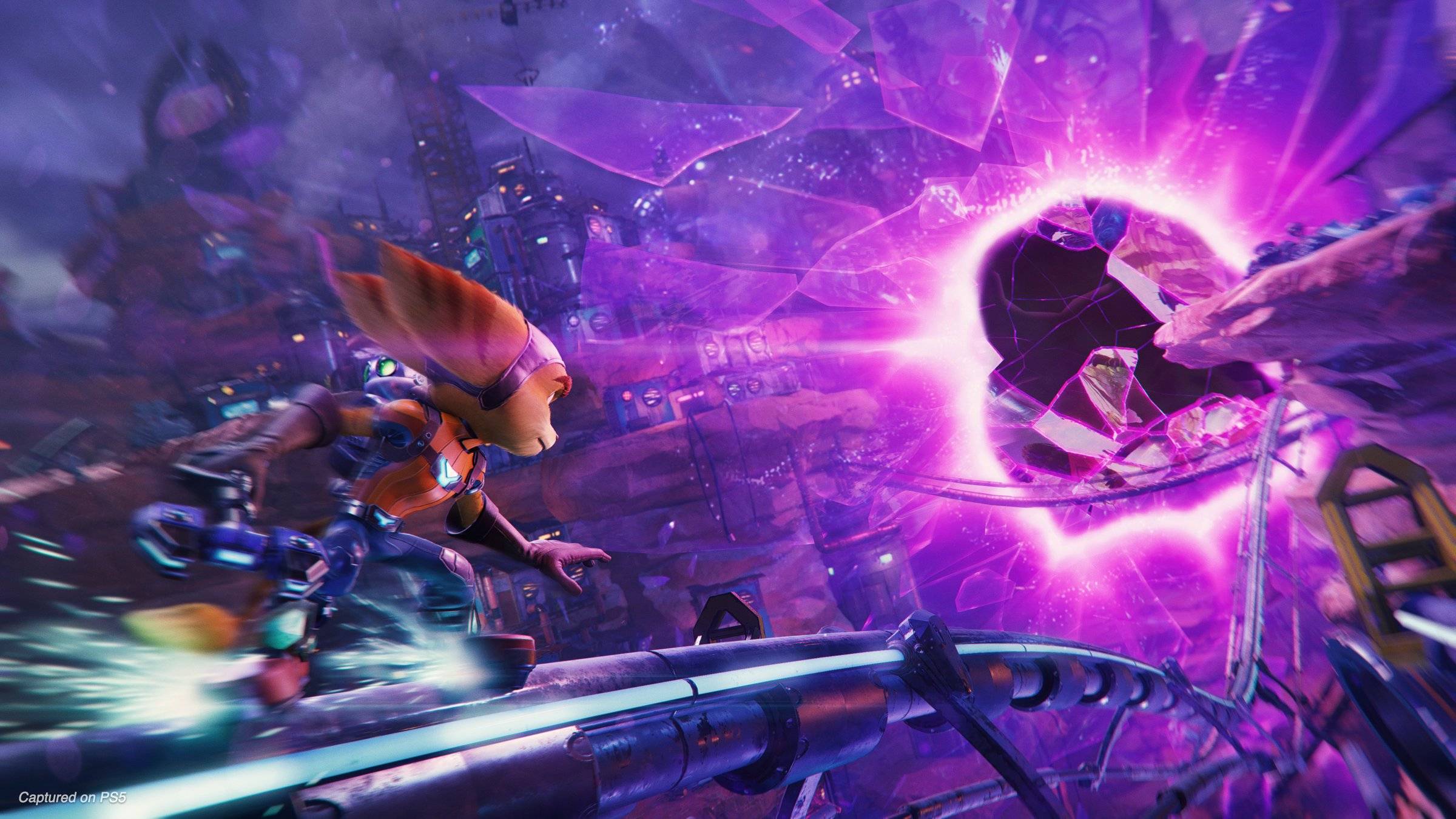 If you're searching for all the new games coming out in 2021 for console and PC, we've rounded up all the key dates you need to know.

While the beginning of 2021 was relatively quiet for new game releases, things have started to pick up more recently. We're starting to see more and more big hitters being confirmed for release this year, including the likes of Deathloop, Ratchet, and Clank: Rift Apart and Halo Infinite.

It's certainly shaping up to be another exciting year for gaming as developers push the power of the PS5 and Xbox Series X, but it's not just next-gen console owners who are set to have all the fun. Nintendo Switch is set to have another strong year, with some highly anticipated releases on the way. Streaming services like Amazon Luna are also set to get better in 2021, and of course, there's PC, which continues to set the standard in hardware power and flexibility.

It can be hard to keep track of which games are releasing and when, though, so we've put together this regularly updated guide of all the new games in 2021 and beyond so you know what's on the horizon.

On a budget but need a new game ASAP? Check out our best free games on Steam and our best free PC game picks. Also, see our best gaming laptops and best gaming mouse guides.
New games coming out in June 2021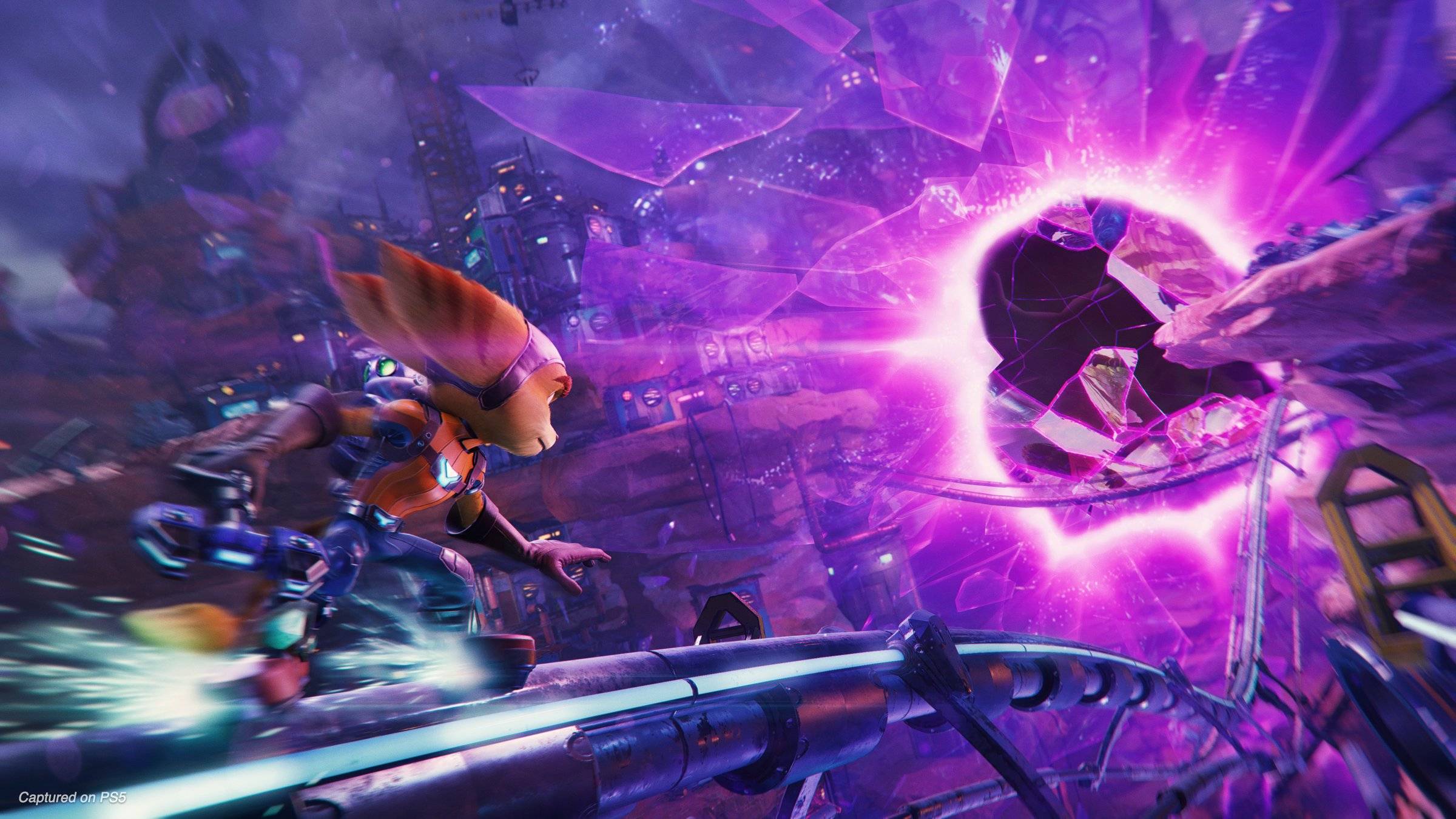 Chivalry 2 – June 8 (Xbox One, Xbox Series X, PS4, PS5, PC)
The Elder Scrolls Online: Blackwood – June 8 (PS4, Xbox One, PS5, Xbox Series X)
The Elder Scrolls Online – June 8 (PS5, Xbox Series X)
Later Daters – June 9 (Xbox Series X/S, Xbox One)
No More Heroes – June 9 (PC)
No More Heroes 2: Desperate Struggle – June 9 (PC)
Ninja Gaiden: Master Edition – June 10 (Switch)
Final Fantasy 7 Remake Intergrade – June 10 (PS5)
We Are Football – June 10 (PC)
Guilty Gear -Strive- – June 11 (PC, PS5, PS4)
Ratchet & Clank: Rift Apart – June 11 (PS5)
Legend of Mana – June 24 (PC, PS4, Switch)
Alex Kidd in Miracle World DX – June 24 (PC, PS5, Xbox Series X/S, PS4, Xbox One Switch)
Roguebook – June 24 (PC)
Tony Hawk's Pro Skater 1+2 – June 25 (Switch)
Mario Golf: Super Rush – June 25 (Switch)
DreamWorks Spirit: Lucky's Big Adventure – June 25 (PC, PS4, Xbox One, Switch)
Scarlet Nexus – June 25 (PC, PS5, Xbox Series X/S, PS4, Xbox One)
Destroy All Humans! – June 29 (Switch)
Curved Space – June 29 (PC, PS5, Xbox Series X/S, PS4, Xbox One)
A Tale of Synapse: The Chaos Theories – June 30 (Switch, PC)
Sam & Max: This Time It's Virtual (VR) – June TBC (PC)
Solar Ash – June TBC (PS4, PS5, PC)
World Splitter – June TBC (Xbox One)
New games coming out in July 2021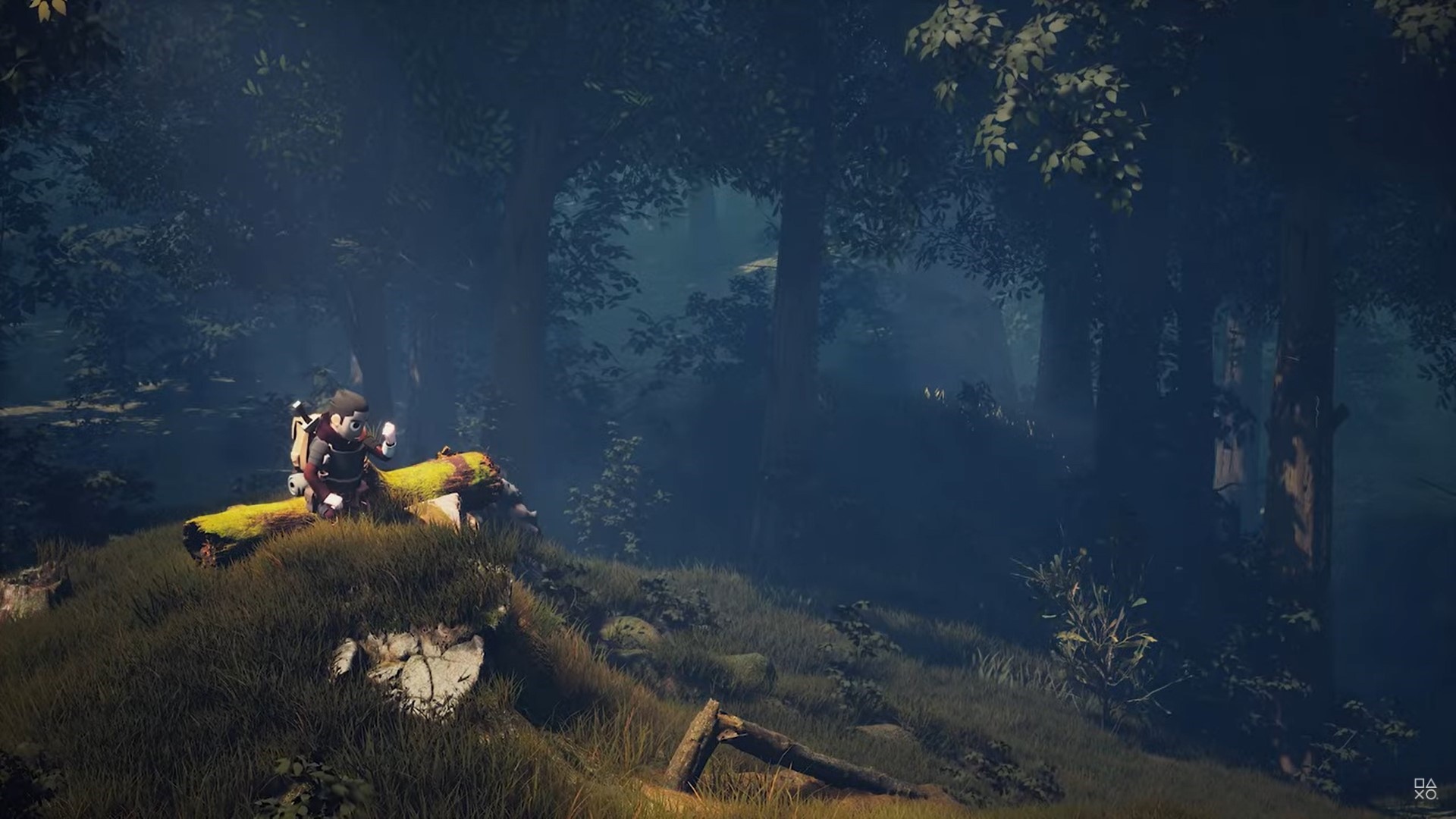 Ender Lilies: Quietus of the Knights – July 6 (PS5, PS4)
Monster Harvest – July 8 (PC)
Monster Hunter Stories 2: Wings of Ruin – July 9 (PC, Switch)
Where the Heart Leads – July 13 (PS4, PS5)
Curved Space – July 13 (Switch)
The Legend of Zelda: Skyward Sword HD – July 16 (Switch)
F1 2021 – July 16 (PC, PS5, Xbox Series X/S, PS4, Xbox One)
Observer: System Redux – July 16 (Xbox One, PS4)
Cris Tales – July 20 (PC, PS5, Xbox Series X/S, PS4, Xbox One, Switch, Stadia)
Monster Harvest – July 23 (PS4, Xbox One, Switch)
The Ascent – July 29 (PC, Xbox Series X/S, Xbox One)
Little Devil Inside – July TBC (PS5, PC, PS4)
Tour de France 2021 – July TBC (PS5, Xbox Series X/S)
Chernobylite – July TBC (PS4, Xbox One)
Last Stop – July TBC (PC, PS5, Xbox Series X/S, PS4, Xbox One, Switch)
New games coming out in August 2021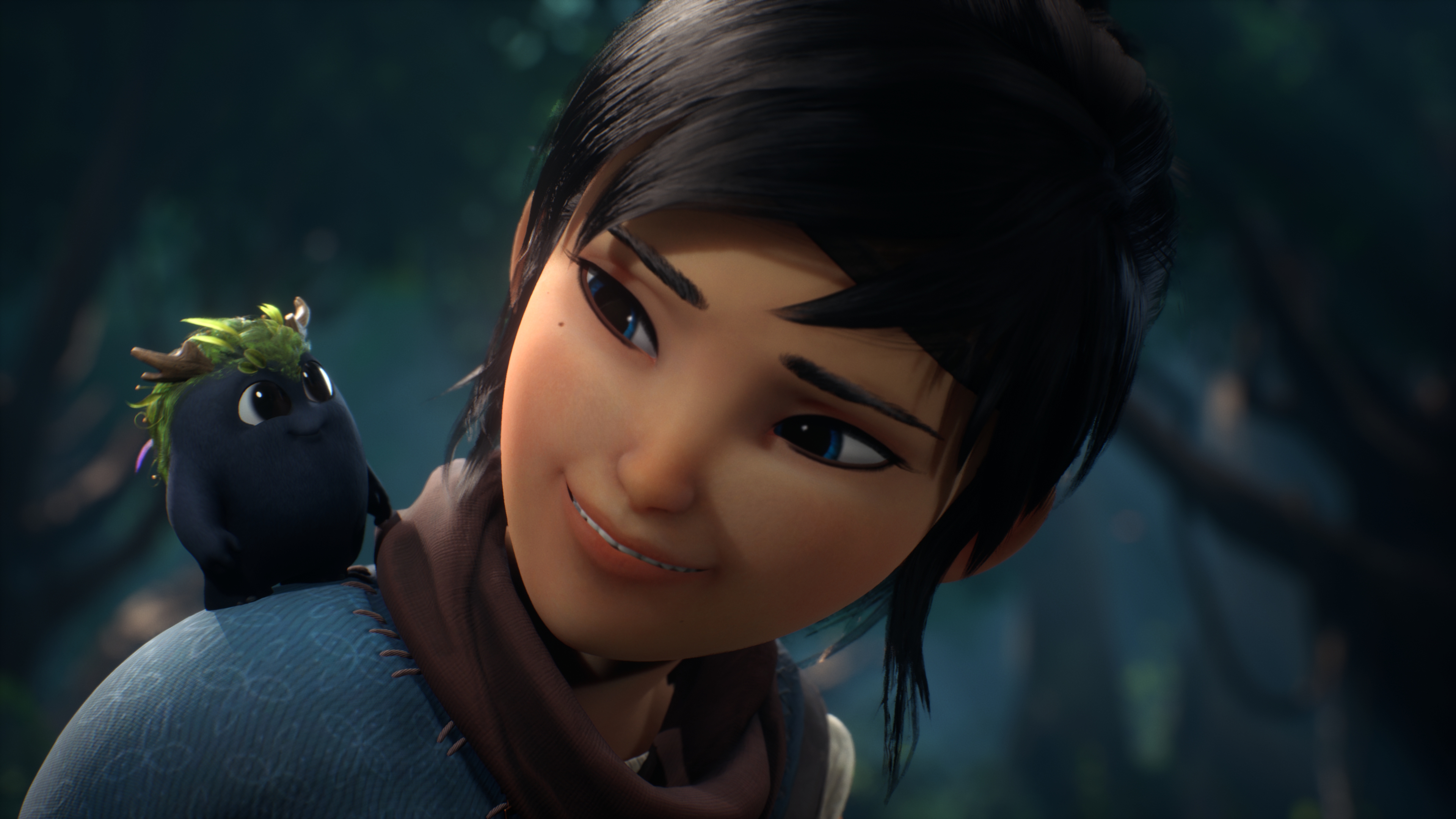 In Sound Mind – August 3 (PC, PS5, Xbox Series X/S, Switch)
The Falconeer: Warrior Edition – August 5 (PS5, PS4, Switch)
Foreclosed – August 12 (PS5, Xbox Series X/S, PS4, Xbox One, Switch, Stadia, PC)
Humankind – August 17 (PC, Stadia)
RiMS Racing – August 19 (PS5, Xbox Series X/S, PS4, Xbox One Switch, PC)
Kena: Bridge of Spirits – August 24 (PS5, PC, PS4)
Hotel Life – August 26 (PS5, Xbox Series X/S, PS4, Xbox One, PC, Switch)
No More Heroes 3 – August 27 (Switch)
ExoMecha – August TBC (Xbox Series X/S, Xbox One, PC)
Soup Pot – August TBC (Xbox Series X/S, Xbox One, PC)
New games coming out in September 2021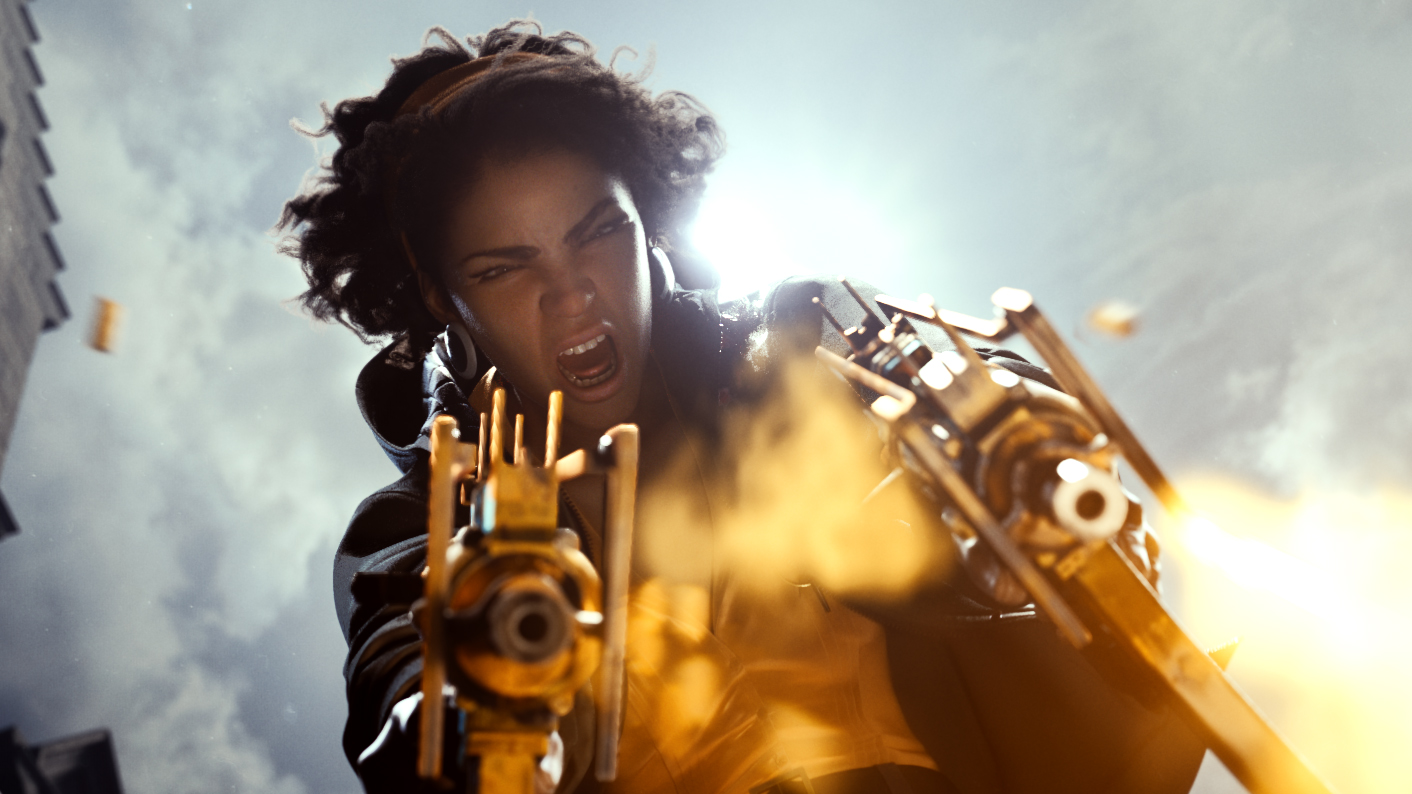 WRC 10 – September 2 (PC, PS5, Xbox Series X/S, PS4, Xbox One)
Kataria Fables – September 3 (PS5, Xbox Series X/S, PS4, Xbox One, Switch, PC)
Bus Simulator 21 – September 7 (PC, PS4, Xbox One)
Sonic Colors: Ultimate – September 7 (PS4, Xbox One, Switch, PC)
Life is Strange: True Colors – September 10 (Xbox Series X/S, PS5, PS4, Xbox One, PC, Stadia)
Tales of Arise – September 10 (PS5, Xbox Series X/S, PC PS4, Xbox One)
Deathloop – September 14 (PS5, PC)
Ni no Kuni 2: Revenant Kingdom Prince's Edition – September 17 (Switch)
Aragami 2 – September 17 (PS5, Xbox Series X/S, PS4, Xbox One, PC)
Lost Judgment – September 24 (PS5, Xbox Series X/S)
Ghostrunner – September 28 (PS5, Xbox Series X/S)
Hot Wheels Unleashed – September 30 (PS5, Xbox Series X/S, PC, PS4, Xbox One, Switch)
The Gunk – September TBC (Xbox Series X/S)
Blood Bowl 3 – September TBC (PC, PS5, Xbox Series X/S, PS4, Xbox One, Switch)
New games coming out in October 2021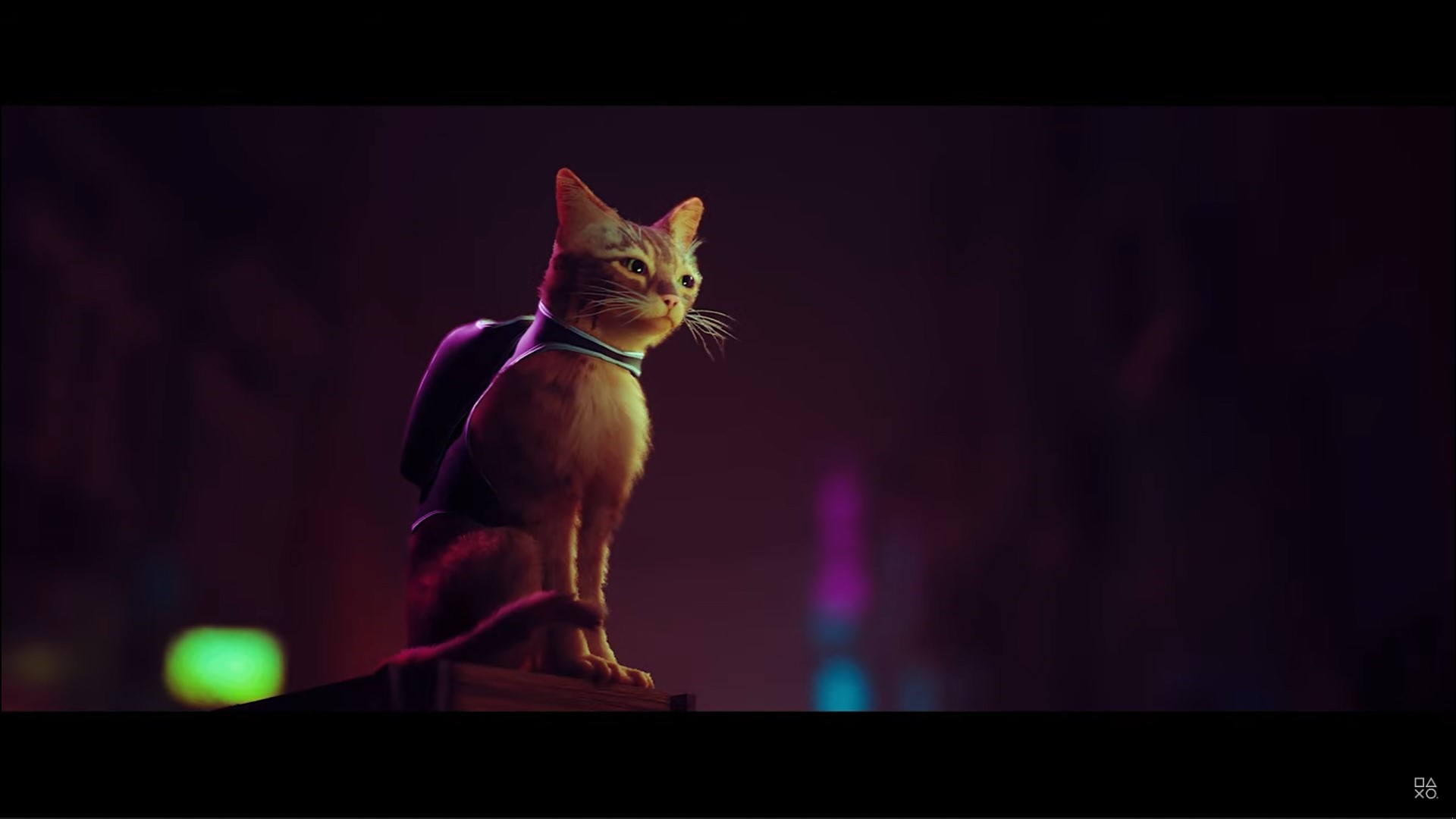 Far Cry 6 – October 7 (PC, PS4, PS5, Xbox One, Xbox Series X, Stadia)
Back 4 Blood – October 12 (PS4, PS5, Xbox One, Xbox Series X/S, PC)
Stray – October TBC 2021 (PS5, PC)
Ghostwire: Tokyo – October TBC (PS5, PC)
New games coming out in November 2021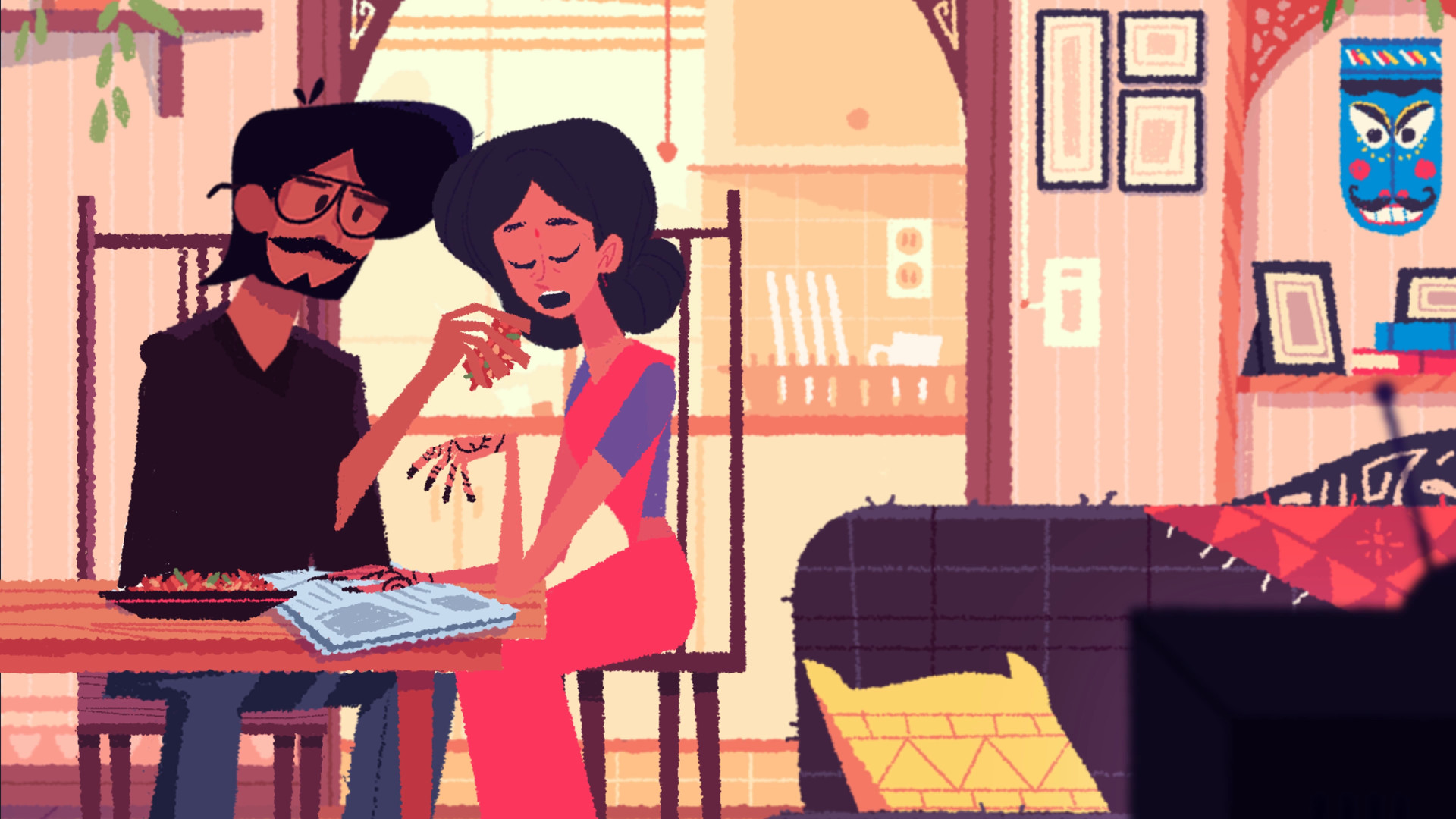 GTA 5 – November 11 (PS5, Xbox Series X/S)
GTA Online – November 11 (PS5, Xbox Series X/S)
Pokémon Brilliant Diamond and Shining Pearl – November 19 (Switch)
Final Fantasy 14: Endwalker – November 23 (PS5, PS4, PC)
Venba – November TBC (PC)
New games coming out in December 2021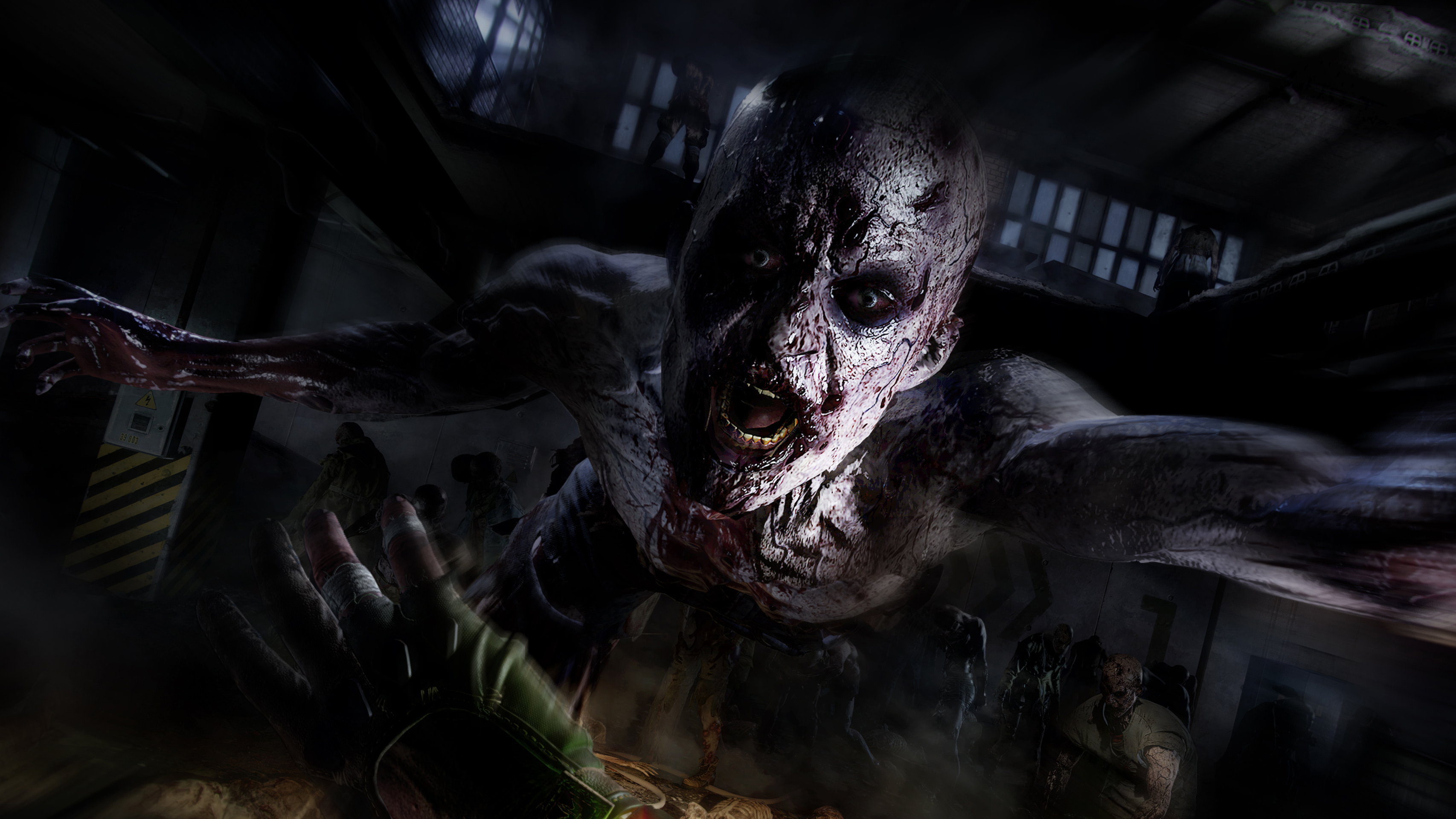 Dying Light 2 – December 7 (PS4, PS5, Xbox One, Xbox Series X/S, PC)
TBC 2021 and beyond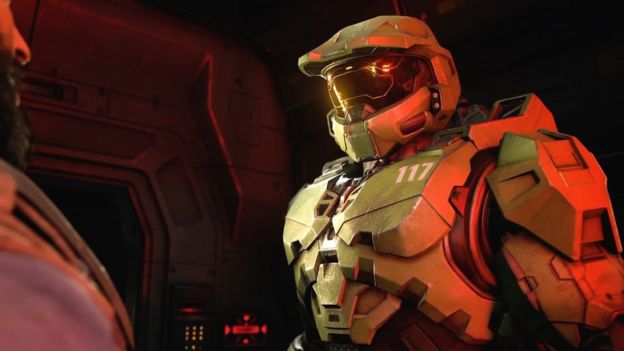 Microsoft Flight Simulator – Summer 2021 (Xbox Series X/S)
Outer Wilds – Summer 2021 (Switch)
Maneater: Truth Quest – Summer 2021 (PC, PS5, Xbox Series X, PS4, Xbox One)
Fracked – Summer 2021 (PSVR)
The Big Con – Summer 2021 (Xbox Series X/S, Xbox One, PC)
Death's Door – Summer 2021 (Xbox X/S, Xbox One, PC)
After the Fall (VR) – Summer 2021 (PSVR, PC)
Omno – Summer 2021 (Xbox One, PS4, PC, Switch)
Life is Strange Remastered Collection – Fall 2021 (Xbox Series X/S, PS5, PS4, Xbox One, PC, Stadia)
Halo Infinite – Fall 2021 (PC, Xbox One and Xbox Series X)
Oxenfree 2: Lost Signals – Fall 2021 (PC, Switch)
Age of Empires 4 – Fall 2021 (PC)
Battlefield 6 – Holiday 2021 – (Xbox Series X, PC, PS5, PS4, Xbox One)
New Call of Duty 2021 – Late 2021
Abandoned – Q4 2021 (PS5)
Jett: The Far Shore – TBC 2021 (PC, PS5, PS4)
Adios – TBC 2021 (Xbox Series X/S, Xbox One)
The Artful Escape – TBC 2021 (Xbox Series X/S, Xbox One)
Diablo 2 Resurrected – TBC 2021 (PC, Switch, PS4, PS5, Xbox One, Xbox Series X/S)
Cuphead: The Delicious Last Course DLC – TBC 2021 (PC, Xbox One and Switch)
Rainbow Six: Extraction – TBC 2021 (PC, PS4, Xbox One, PS5, Xbox Series X/S)
Scorn – TBC 2021 (Xbox Series X)
Call of Duty: Warzone – TBC 2021 (PS5, Xbox Series X/S)
Fall Guys – TBC 2021 (Xbox One, Switch)
SIFU – TBC 2021 (PS4, PS5)
Demon Turf – TBC 2021 (Xbox One, PC, Xbox Series X/S)
Song in the Smoke – TBC 2021 (PSVR)
Deadly Premonition 2 – TBC 2021 (PC)
I Expect You To Die 2: The Spy And The Liar – TBC 2021(PCVR)
Five Nights at Freddy's: Security Breach – TBC 2021 (PS5, PS4, PC)
Riders Republic – TBC 2021 (PC, PS4, PS5, Stadia, Xbox One, Xbox Series X/S)
The Stanley Parable: Ultra Deluxe – TBC 2021 (PC)
Horizon Forbidden West – TBC 2021 (PS5)
We are the Caretakers – TBC 2021 (Xbox One, Xbox Series X/S, PC)
Chorus – TBC 2021 (PC, PS4, PS5, Xbox One, Xbox Series X, Stadia)
Dustborn – TBC 2021 (PS5, PS4, PC)
CrossfireX – TBC 2021 (Xbox Series X/S, Xbox One)
Little Witch in the Woods – TBC 2021 (Xbox Series X/S, Xbox One)
Dead Static Drive – TBC 2021 (Xbox Series X/S, Xbox One)
Echo Generation – TBC 2021 (Xbox Series X/S, Xbox One)
Unexplored 2: The Wayfarer's Legacy – TBC 2021 (Xbox Series X/S, Xbox One)
S.T.A.L.K.E.R. 2 – TBC 2021 (Xbox Series X/S, PC)
Exo One – TBC 2021 (Xbox Series X/S, Xbox One, PC)
She Dreams Elsewhere – TBC 2021 (Xbox Series X/S, Xbox One)
Shredders – TBC 2021 (Xbox Series X/S, Xbox One)
Warhammer 40K: Darktide – TBC 2021 (Xbox Series X/S)
Song of Iron – TBC 2021 (Xbox Series X/S, Xbox One)
RPG Time – TBC 2021 (Xbox Series X/S)
Sable – TBC 2021 (Xbox Series X/S, Xbox One, PC)
Lake – TBC 2021 (Xbox Series X/S, Xbox One)
Art of Rally – TBC 2021 (Xbox Series X/S, Xbox One)
Psychonauts 2 – TBC 2021 (Xbox Series X/S, Xbox One)
Tunic – TBC 2021 (Xbox Series X/S, Xbox One)
Total Warhammer 3 – TBC 2021 (PC)
Moonglow Bay – TBC 2021 (Xbox Series X/S, Xbox One, PC)
Twelve Minutes – TBC 2021 (Xbox Series X/S, Xbox One, PC)
Astria Ascending – TBC 2021 (Xbox Series X/S, Xbox One, PC)
Way to the Woods – TBC 2021 (Xbox Series X/S, Xbox One)
FIFA 22 – TBC 2021
Madden 22 – TBC 2021
Forspoken – January 2022 (PS5, PC)
Pokémon Legends: Arceus – January 28, 2022 (Switch)
Hogwarts Legacy – TBC 2022 (PS5, PS4, Xbox One, Xbox Series X, PC)
Gran Turismo 7 – TBC 2022 (PS5)
Gotham Knights – TBC 2022 (PS5, PS4, Xbox One, Xbox Series X, PC)
Voidtrain – TBC 2022 (PC)
God of War: Ragnarok – TBC 2022 (PS5, PS4)
The Lord of the Rings: Gollum – TBC 2022 (PS4, PS5, Xbox Series X/S, Xbox One, Switch, PC)
Kerbal Space Program 2 – TBC 2022 (PC, PS4 and Xbox One)
Lost Eidolons – TBC 2022 (Xbox Series X/S, Xbox One, PC)
Suicide Squad: Kill the Justice – TBC 2022 (PS5, Xbox Series X/S and PC)
Lawn Mowing Simulator – TBC 2022 (Xbox Series X/S, Xbox One, PC)
Pragmata – 2023 TBC (PS5)
Hellblade 2: Senua's Saga – TBC (Xbox Series X/S, PC)
The Legend of Zelda: Breath of the Wild 2 – TBC (Nintendo Switch)
Skull & Bones – TBC
Everwild – TBC (Xbox Series X, PC)
State of Decay 3 – TBC (Xbox Series X, PC)
Zenith (VR) – TBC (PSVR)
Forza Motorsport 8 – TBC (PC, Xbox Series X/S)
Lego Star Wars: The Skywalker Saga – TBC (PC, PS4, Xbox One, PS5, Xbox Series X and Switch)
Hello Neighbor 2 – TBC ( Xbox Series X/S, Xbox One, PC)
Diablo Immortal – TBC (Android and iOS devices confirmed so far)
Prince of Persia: The Sands of Time Remake – TBC (PS4, PS5, Xbox One, Xbox Series X/S, PC)
Starfield – TBC
Elden Ring – TBC (PS4, Xbox One, PC)
The Elder Scrolls 6 – TBC
Loot River – TBC (PC, Xbox One, Xbox Series X/S)
Dragon Age 4 – TBC
Indiana Jones – TBC
Overwatch 2 – TBC
Nobody Saves the World – TBC (Xbox One, Xbox Series X/S, PC)
Diablo 4 – TBC (Xbox One, PS4, PC)
Fable – TBC (Xbox Series X/S, PC)
Final Fantasy 16 – TBC (PS5)
BioShock 4 – TBC
Beyond Good and Evil 2 –  TBC
Avowed – TBC (Xbox Series X/S, PC)
The Sims 5 – TBC