The best podcasts bring you everything that's great about traditional radio – in-depth chats, stories, education, suspense and so much more – packaged up in a way that makes them easy to listen to whenever you like and wherever you are. However, there's so much choice these days it can be tricky to find the right podcast to suit you and your mood – that's where we come in.About ten years ago there was a big podcast boom. Since then, many podcasts have launched that spark all kinds of creative takes on how to tell stories, educate listeners, provide a fresh view of the news, take people on adventures and share personal insights in all kinds of new and unexpected ways.What's more, the best podcasts are accessible. They're quick and easy to download or stream, which means you can (usually, data allowance permitting) listen to them whenever you like. You can also choose to listen to multiple episodes all in one go or spread them out over weeks at a time.

Whether you're doing chores, on the bus to work, walking, relaxing, working out or nearly anything else, the best podcasts are an ideal audio companion. They're all different, but many don't demand your unwavering attention, they can cover just about every topic you can think of, and they're (mostly) completely free. 

But with so many podcasts, how do you figure out which are worth your time? If you want to start listening to podcasts more often or refresh your current podcast library with new shows, this guide is for you.

We've listened to hours and hours of podcasts, and this is our selection of the best podcasts around from some of the most popular shows in the world right now to more niche and quirky discussions about everything from sport and the future to comedy and public speaking.
Technology podcasts
1-Flash Forward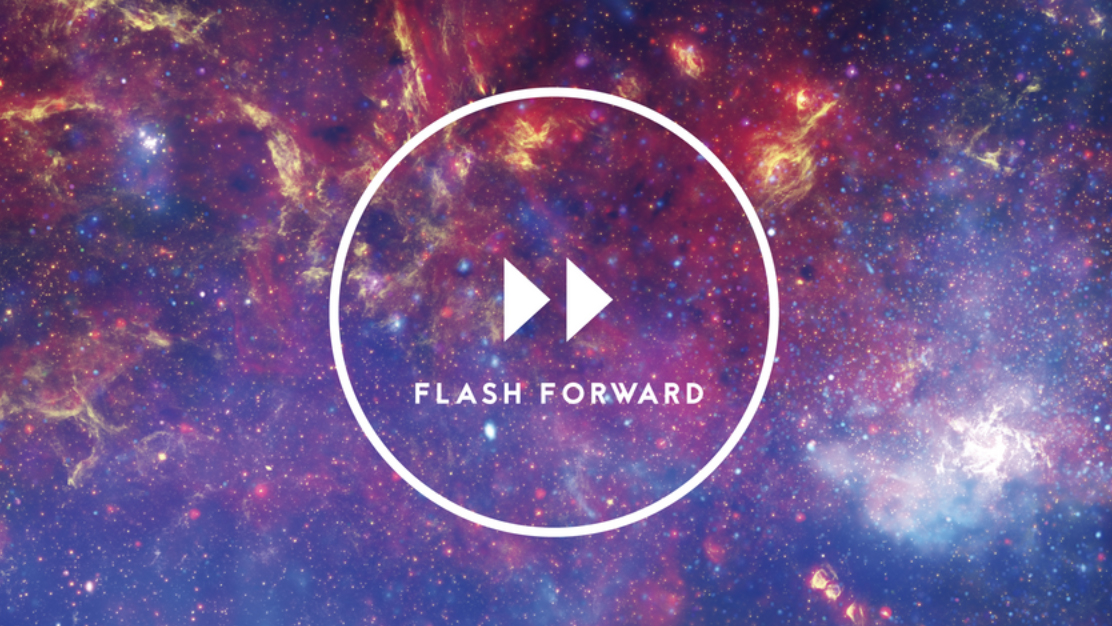 Not strictly just a technology podcast, Flash Forward covers all aspects of technology, science, society, philosophy, and ethics as it takes listeners on a journey into the future.
Each episode considers a possible future, covering topics that you've always been fascinated by but have rarely seen covered in traditional tech and science press. Like, is there really any alien life out there? Will the universe end? And what if you could put ahead on a brand new body?
What we love is there are always stickier, deeper questions that shake up our thinking in big and important ways, such as should companies pay us for our data? Should we give the land back to indigenous peoples and what if every country had to deal with their own waste rather than shipping it around the world for others to deal with?
The host and creator of the podcast is journalist Rose Eveleth, who brings a lot of energy and passion to each episode. She interviews all kinds of experts to unearth all kinds of questions and insights about the possible futures that you might never have considered before.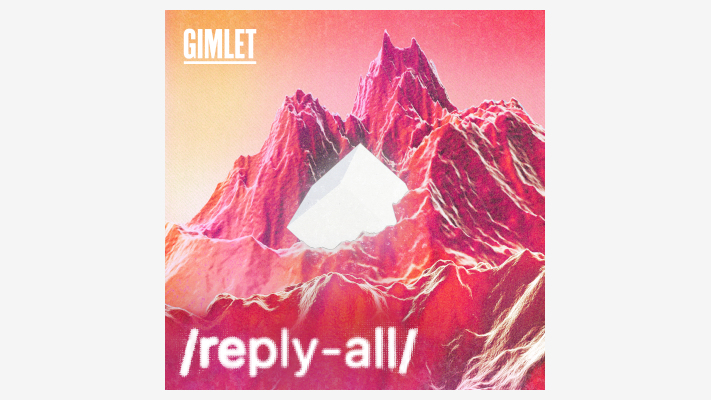 The internet is wonderfully weird sometimes and Reply All has a knack for diving down interesting rabbit holes and uncovering comical absurdity at the heart of modern technology. While it's ostensibly a tech show, it's very accessible, and the hosts always take the time to explain what they're talking about. They're also likable and quick to poke fun at themselves. The best episodes see them investigate strange online scams and they do a great job of balancing technical information with a compelling story that features an interesting cast of real-life characters.
If you listen to just one episode, make it The Case of the Missing Hit. It's the most satisfying tale of internet strangeness you'll hear in 2021.
3-The Dropout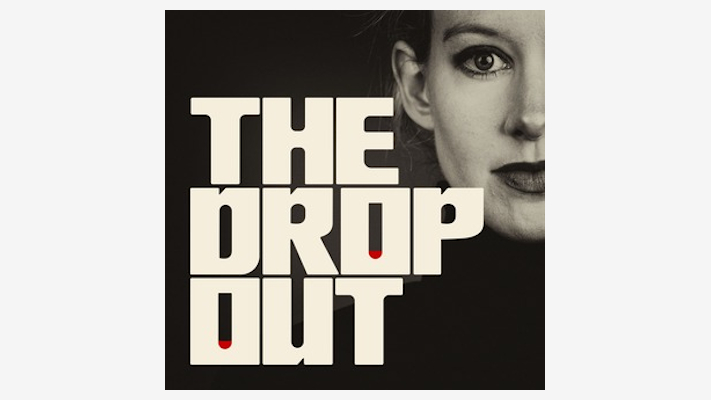 Depending on your point of view, this tale of what went wrong at medical technology start-up Theranos could fit into the crime section. The company generated a huge buzz based on its potentially game-changing blood testing technology, which was supposed to allow people to have blood tests with a mere finger prick, instead of requiring a larger sample to be drawn with a needle. Theranos was widely hailed as an all-conquering unicorn and hit a $9 billion valuation before the truth came out and CEO Elizabeth Holmes suffered a dramatic fall from grace.
4-Noise Cancelling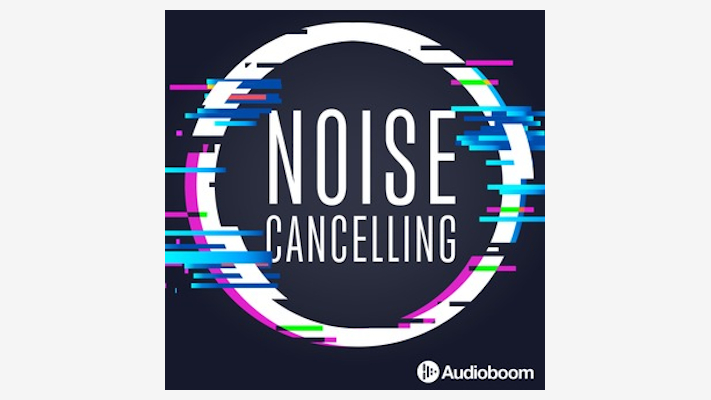 If you fancy listening to an honest discussion about the latest smartphones and general happenings in the tech world, then this should be right up your street. Join the Editors in Chief of TechRadar, Laptop Mag, and Tom's Guide, plus special guests for insightful explanations on everything from Apple to VR. Hey, we're not an objective source on this one, but it's a good listen, okay?
Society, culture, and history podcasts
Society, culture, and history podcasts
5-The Last Days of August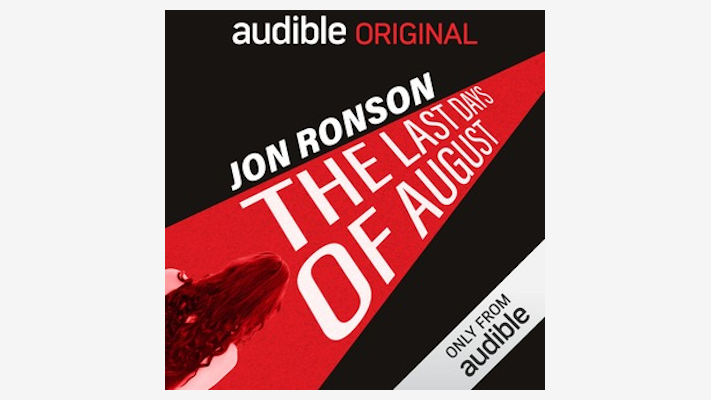 When adult film star, August Ames, was found dead in a park in 2017, it was quickly determined that the 23-year-old had committed suicide. In the days after her death, a possible motive emerged as it was revealed that she had been the victim of online bullying. Jon Ronson, author of So You've Been Publicly Shamed, investigates the rumors surrounding her death and tries to piece together what actually happened. It's sensitively handled, and the podcast has something important to say about social media and how we use it.
6-99% Invisible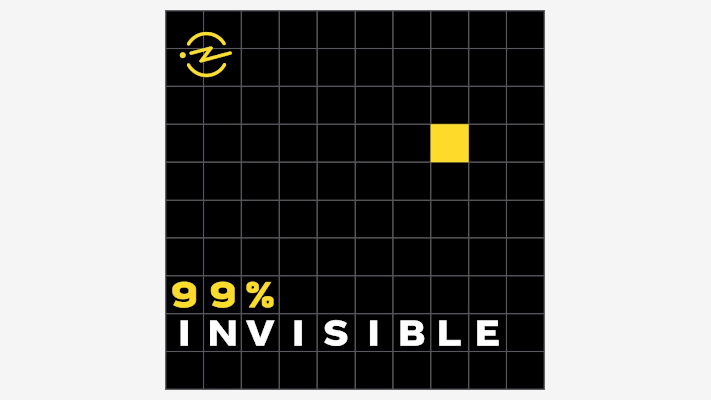 This long-running podcast started on public radio and is ostensibly about design – how everything from cars to keyboard keys to video games are designed. But host Roman Mars likes to tease out obscure details and processes, which always turn out to have unlikely-sounding and fascinating stories attached. As you might expect, given the subject matter, this podcast is meticulous and tightly edited into short, bite-sized chunks just a few minutes long.
7-Griefcast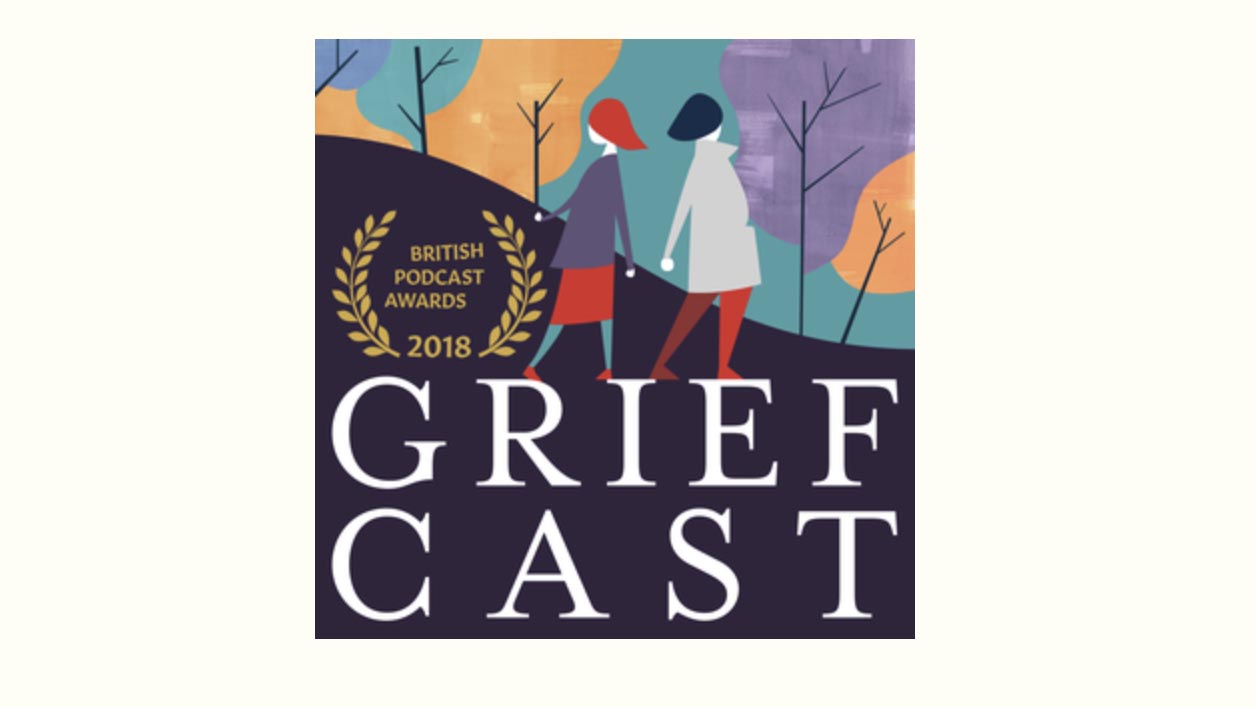 A podcast that explores the realities of death and grief may not sound like cheerful listening, but with comedian interviews, it's more uplifting than you might think. 
Each week, Cariad Lloyd interviews a different comedian about their experience of grief and loss, and "the weirdness that happens when someone dies". Past guests include Adam Buxton, Robert Webb, Aisling Bee, Susan Wokoma, and David Baddiel.
8-You Must Remember This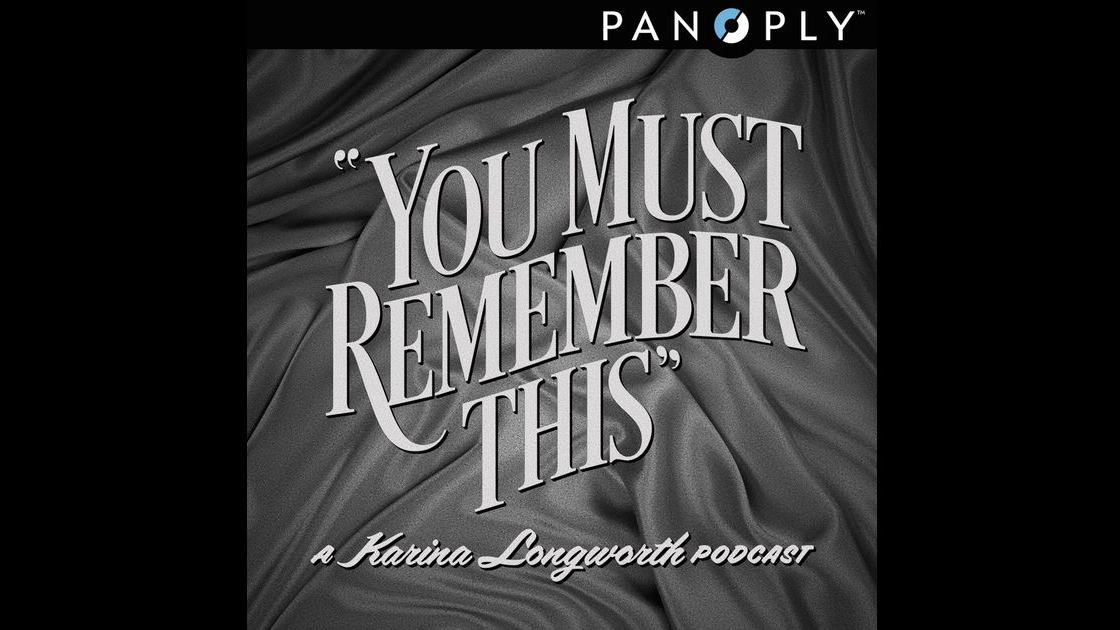 You Must Remember This is a beautiful, and in many ways tragic, storytelling podcast that delves back into the secret history, long-forgotten mysteries and lesser-known figures of early Hollywood.
Former film critic Karina Longworth puts an amazing amount of research into each episode, which in the past have covered the largely untold stories about the likes of Charles Manson, Theda Bara, Frances Farmer, and Ronald Reagan. More recently, she covered the story of the controversial Disney movie Song of the South.
A must for those interested in movie nostalgia and unearthing the hidden gems you wouldn't usually read in a Hollywood history book.
9-You're Dead To Me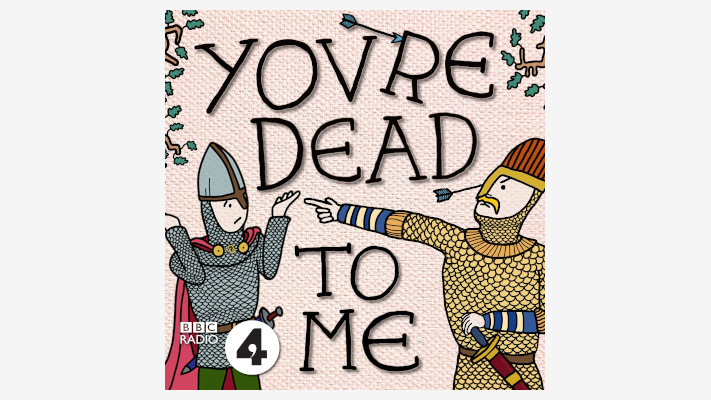 History can be dry and boring, but host Greg Jenner injects a healthy dose of humor here and invites interesting panels of guests to talk about famous figures and periods from history. He invites commentary from a mix of expert historians and comedians, all encouraged by Jenner's upbeat style. Covering topics like the witch craze, Blackbeard the pirate, and warrior queen Boudicca, this podcast is informative and funny, and it's suitable for the whole family, too.
10-The Guardian's Audio Long Reads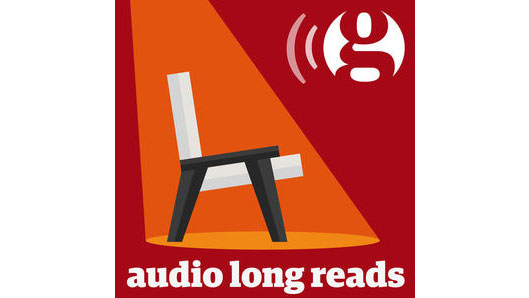 If you've ever read The Guardian's Long Read articles, you know you need to set aside a lot of time to sit down with them to really be able to digest them. Luckily, The Guardian records some of them, too, so you can listen to them on the go and explore even more in-depth stories.
Stories covered by The Guardian's Long Reads range in topics from the history of Indian restaurants in the UK to political themes from around the world. You can get some extremely diverse topics by subscribing and we'd advise checking it out to see if anything piques your interest.
11-The Allusionist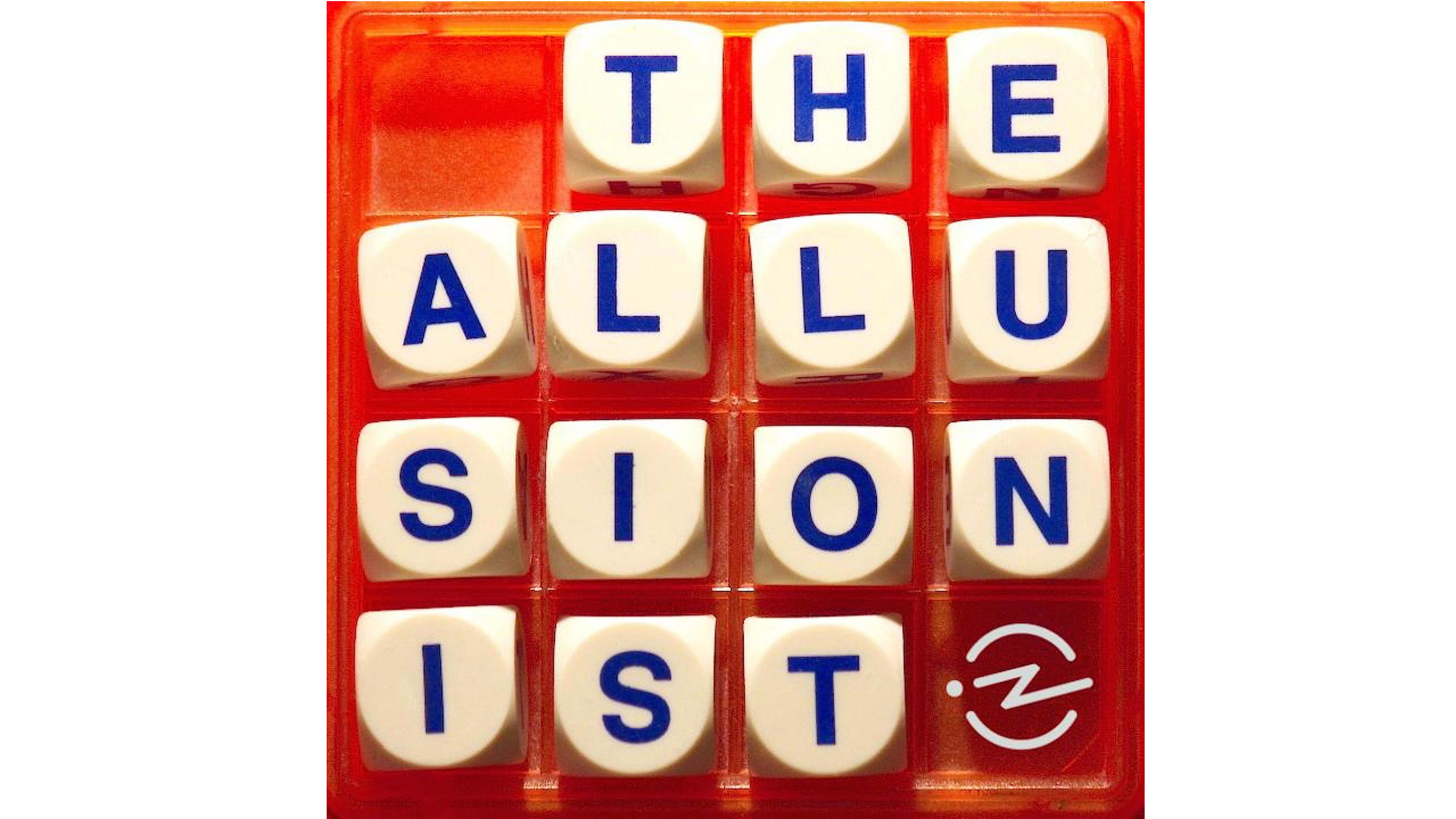 Do you ever catch yourself contemplating complex ideas like if it's possible to resurrect languages that have completely died out? That's just one of the subjects The Allusionist covers, but this show also delves into the intricate minutiae of the English language that you've never even imagined.
Designed to be short little bursts of knowledge about the way we write and speak to each other, The Allusionist is an indispensable listen for anyone with even a passing interest in the ways languages have evolved and continue to change at a rapid pace.
12-Kermode and Mayo's Film Review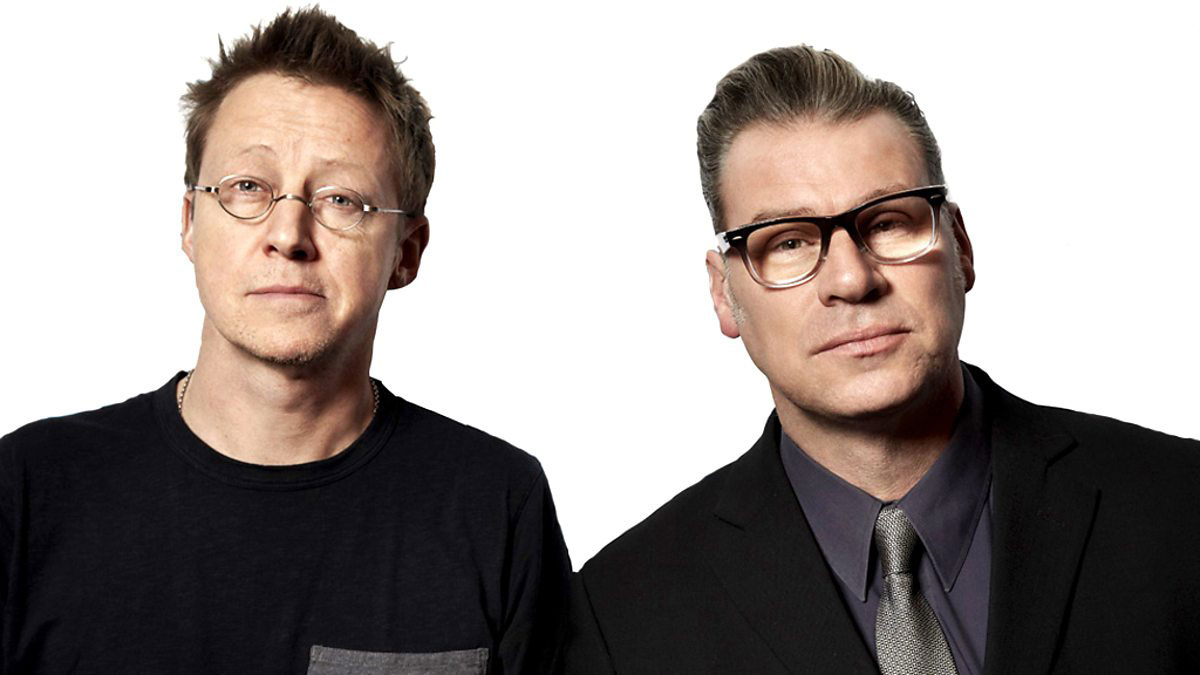 If you're a cinephile, you need to check out Mark Kermode and Simon Mayo's podcast. You may have heard it referred to as Entertainment, and it's essentially just two guys who love cinema reviewing the week's releases and chatting in-between. During the lockdown, the pair have focused on the latest streaming releases.
The podcast brings in plenty of massive celebrities, exhaustive film knowledge, and one of the UK's best film critics to make one of the best podcasts about the latest releases.
13-Hip Hop Saved My Life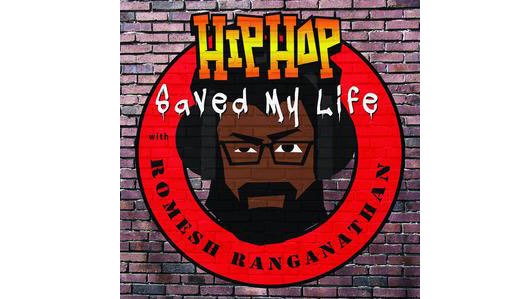 Even if you're not a huge Hip-Hop Head, this is a great listen. Brit-based comedian Romesh Ranganathan chats all things rap with a number of special guests who recollect the first time they heard their favorite hip-hop tracks and how they tie in with their lives.
Ranganathan may be known for his stand up but he's a great talk show host, too, managing to uncover brilliant stories from his guests – who range from Frankie Boyle to DJ Yoda. His own rap insights are great, too, although the less said about his lack of love for De La Soul the better.
14-Stuff You Should Know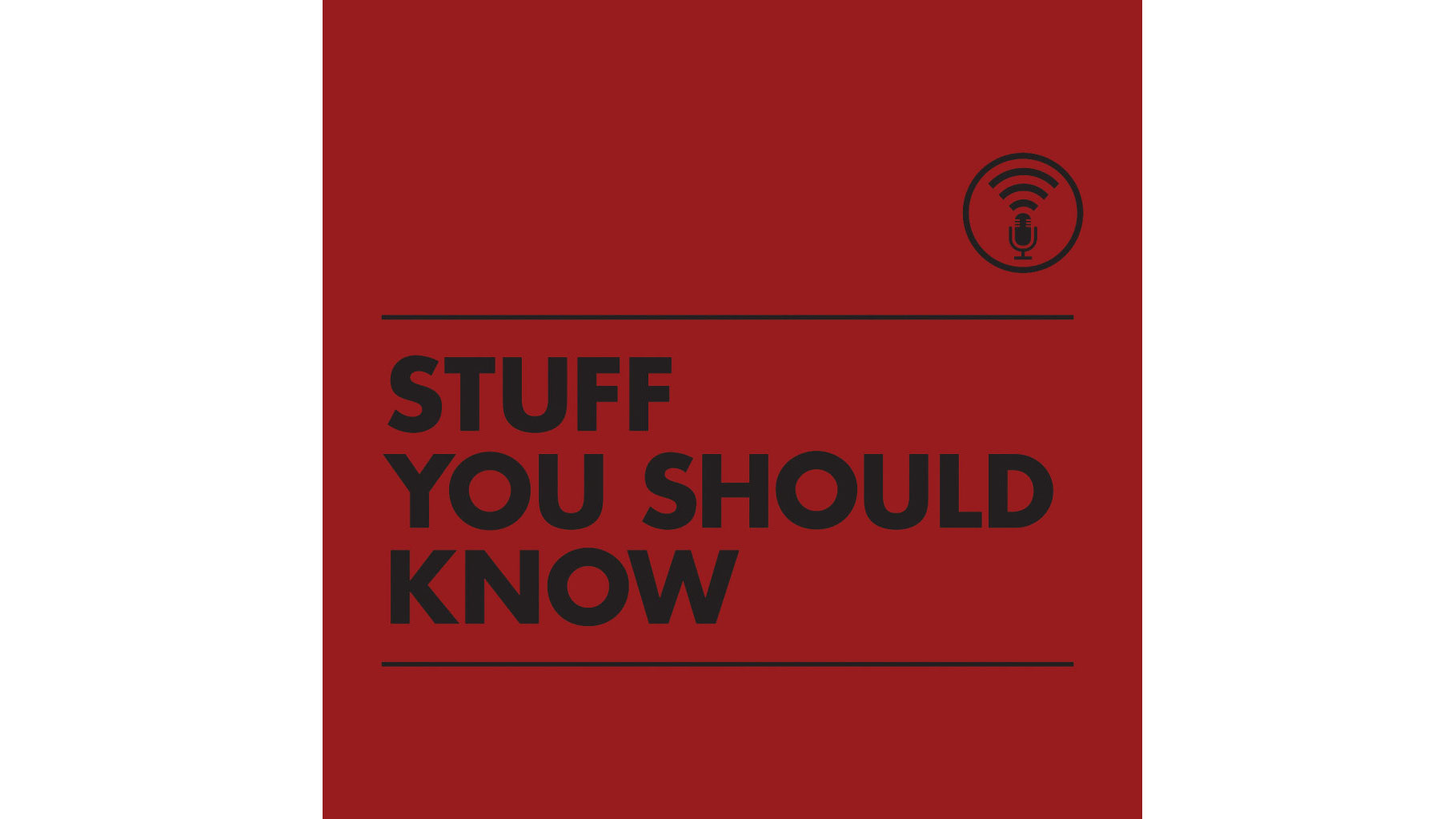 Stuff You Should Know is perhaps the most self-explanatory title for a podcast ever. The show features Josh Clark and Chuck Bryant discussing topics and trying to get to the core of the information you need to know about them.
Episodes have covered subjects as broad as satanism, heroin, narcolepsy, stuttering and even ketchup. Essentially, this is the perfect show to listen to if you are looking for great new dinner party material.
15-No Such Thing As A Fish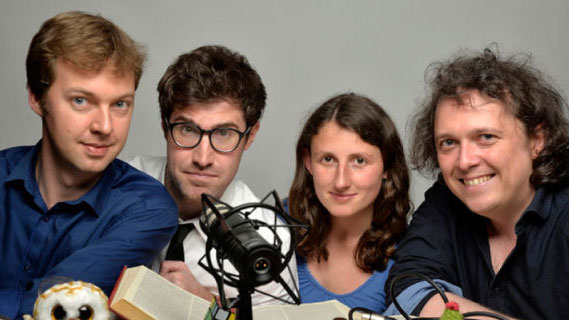 What do Toy Story 2, The Large Hadron Collider and the estimated cost of the Death Star in Star Wars all have in common? It's simple, they've all been topics discussed on No Such Thing as a Fish.
Each week, the minds behind BBC's long-running entertainment panel series QI sit down around microphones to share some very bizarre facts, and, believe us, this is the best podcast around if you're looking for some very peculiar knowledge.