Best SSDs 2021
The best SSDs might be just what you're looking for if you want to speed up your PC in the most cost-effective way. They're reliable, go fast, and sip power, too. Whether you're someone with important files that need to stay safe, or you're a content creator that needs quick access to large files all the time, hard drives are no longer the best way to do any of that.

Now, SSDs do typically cost a bit more than a hard drive, but that has slowly been changing. These days you can get a pretty capacious SSD for pretty cheap if you know where to look. And, because they don't have moving parts, they're less susceptible to damage, which means you won't have to replace them nearly as often. Plus, because of their small size, you'll easily be able to fit them into whatever PC you need them in, from the best gaming PCs to a tiny Ultrabook.

You don't need one of the best PCs to benefit from how speedy these drives are, though. No matter if you need an additional drive or are upgrading your old hard drive, take a look at one of the best SSDs listed here to find the best one for you. With so many options out there, it's easy to get overwhelmed. Whether you're looking for the best gaming SSDs or the fastest M.2 SSDs, you'll find something to fit your needs.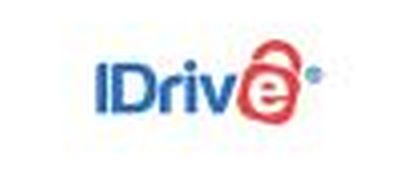 Keep your data safe online with this cloud storage solution
IDrive, the cloud storage veteran, delivers tons of storage online for an incredibly small outlay. 5TB for $3.48 for the first year is unmatched till now and so is the support for unlimited devices and the extensive file versioning system available.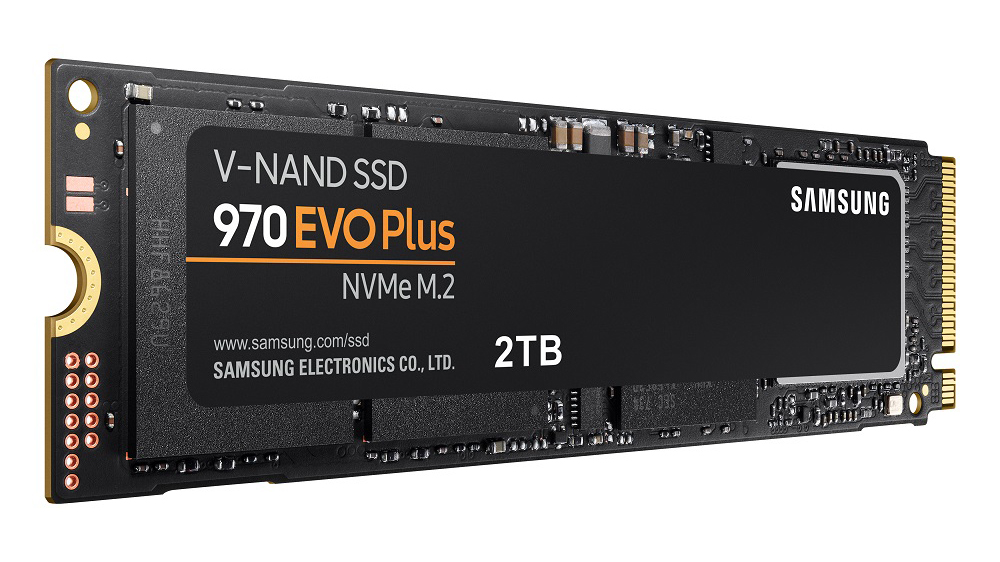 Samsung is no stranger to creating some of the best SSDs, so when it launched the Samsung 970 Evo Plus with higher speeds and new silicon, even we were surprised. The Samsung 970 Evo Plus is simply one of the fastest drives on the market, but the fact that Samsung is selling it at such a bargain price is just the icing on the cake. Because of how affordable this drive is, it's not hard to recommend it as the best SSD for anyone.
Read the full review: Samsung 970 Evo Plus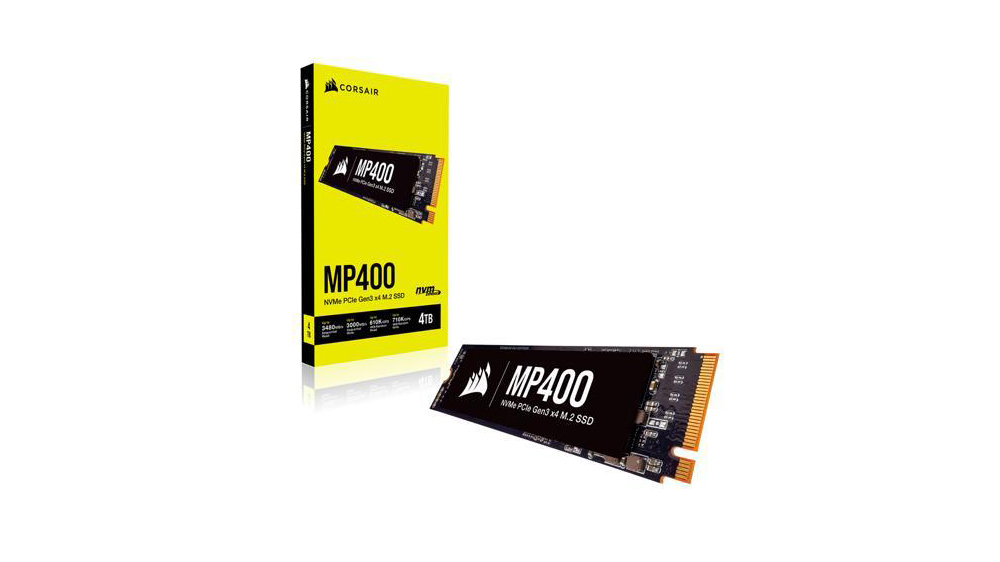 The Corsair MP400 is a gem. With low prices even for SATA SSDs, the Corsair MP400 is offering a ton of storage so you get the most for your money. But, it's not a SATA SSD. It's a PCIe NVMe SSD and not a slow one at that. It's competitive in speeds with many other PCIe 3.0 SSDs and undercuts them in price. It's lower endurance is about the only drawback, but it's not going to be a major concern for typical users who aren't writing tons of data.
Read the full review: Corsair MP400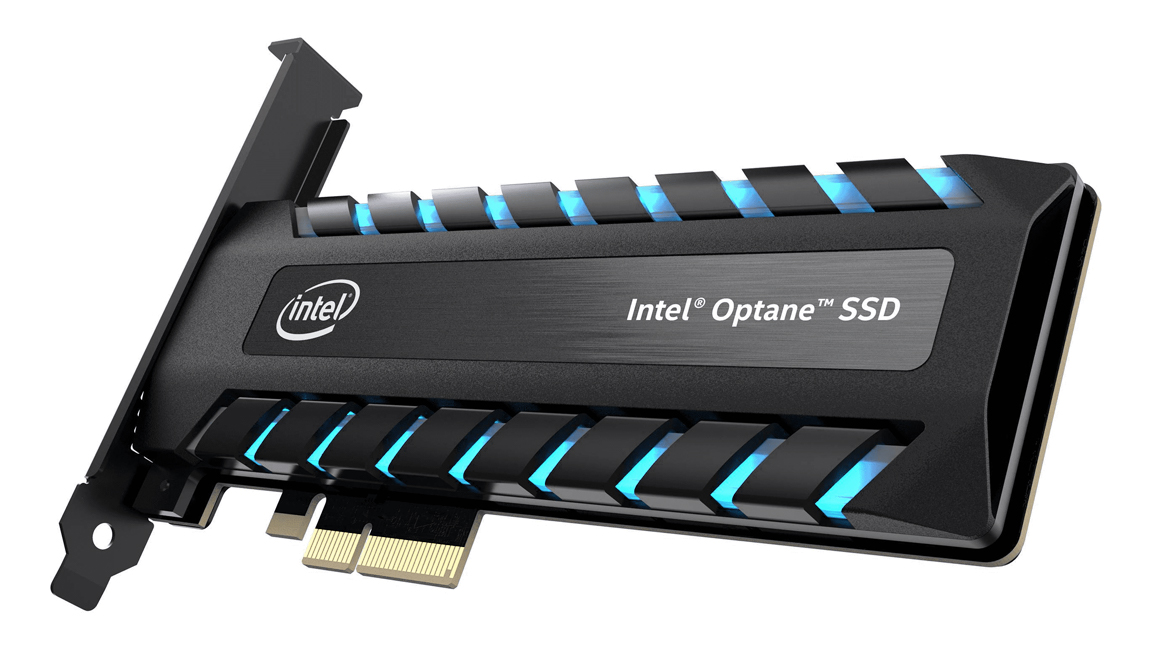 The Optane SSD 905P is hardly a newcomer, but with a random read rated at 575,000 IOPS and random write rated at 555,000 IOPs, it's definitely one of Intel's fastest drives. Granted, its 2,600MB/s sequential read and 2,200MB/s sequential write speeds might seem a bit pedestrian, especially next to the Samsung 970 Evo and WD Black NVMe SSDs, that doesn't stop it from being a fast solid-state drive, not to mention one of the best SSDs on the market.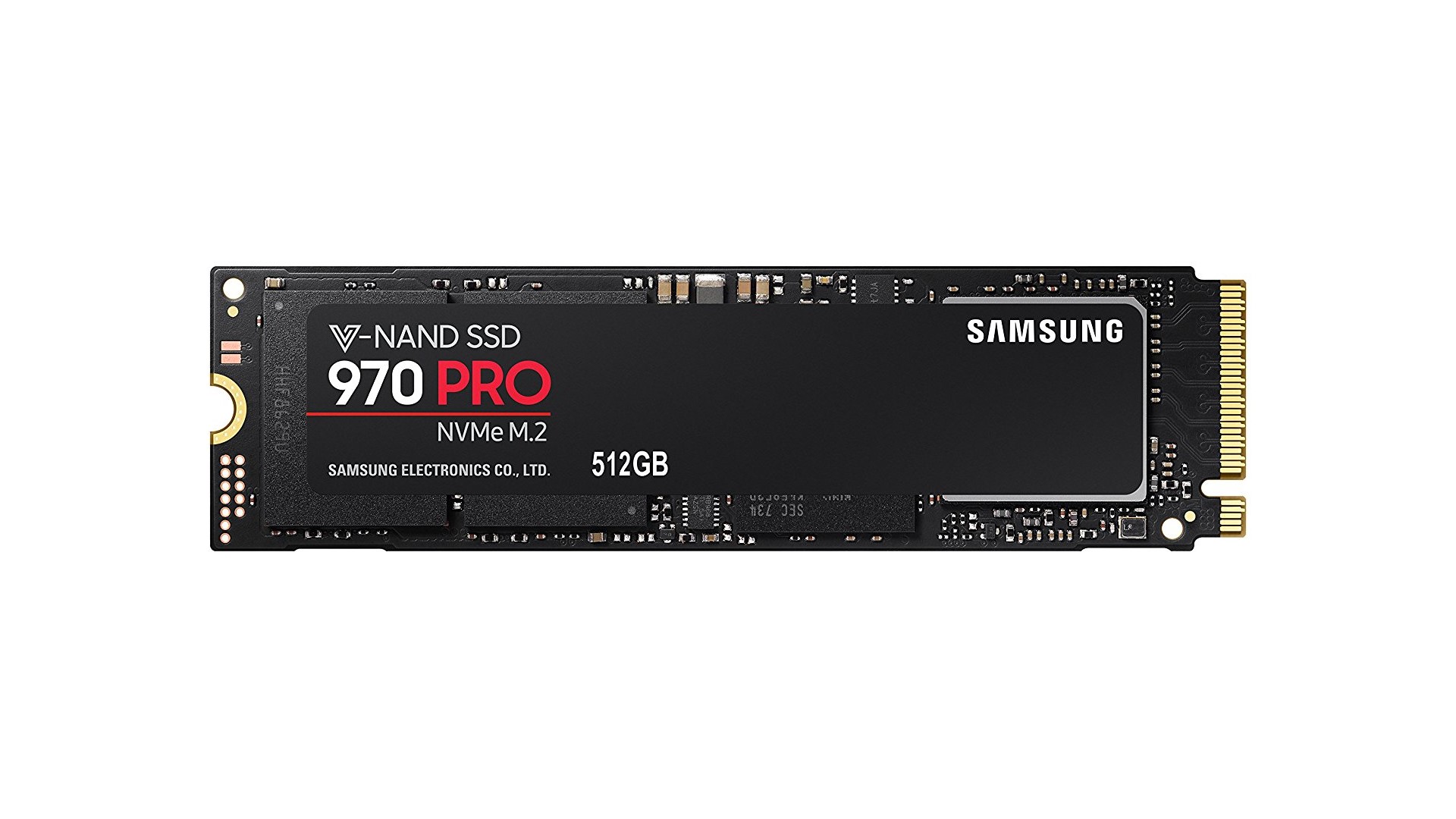 Again, Samsung has been behind some of the best SSDs that have been hitting the streets for years, and even though other manufacturers like Western Digital and Adata are trying their best to give it a run for its money, the Samsung 970 Evo is still the best SSD you can buy if you're after raw speed. The read speeds haven't improved over the previous generation's 960 Pro, but the write speeds see a significant bump – up to 2,700MB/s – which is how it retains its 'fastest SSD' crown. If you're looking for the best SSDs to choose from, with no compromises, you can't go wrong adding the Samsung 970 Pro to your list.
Read the full review: Samsung 970 Pro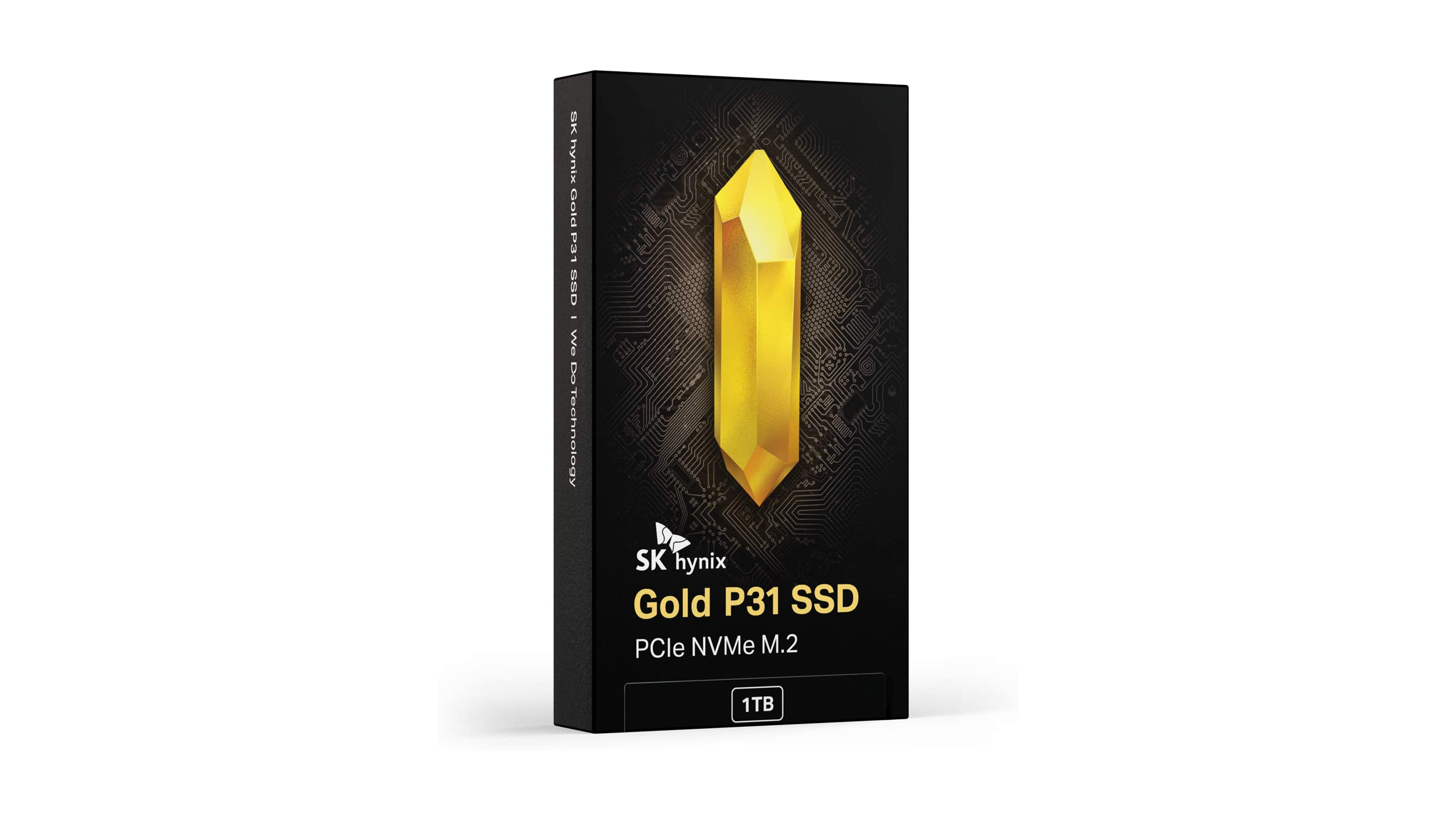 The SK Hynix Gold P31 is a fantastic drive, especially at its recently reduced price. It offers incredible speeds on the PCIe 3.0 interface, even coming close to some of the PCIe 4.0-based drives we've tested. But therein lies the only major drawback, much faster drives are now hitting the market. There are many cases where the P31 will be a great pick, but where there's an empty PCIe 4.0 slot, it'll make more sense to go with a faster drive.
Read the full review: SK Hynix Gold P31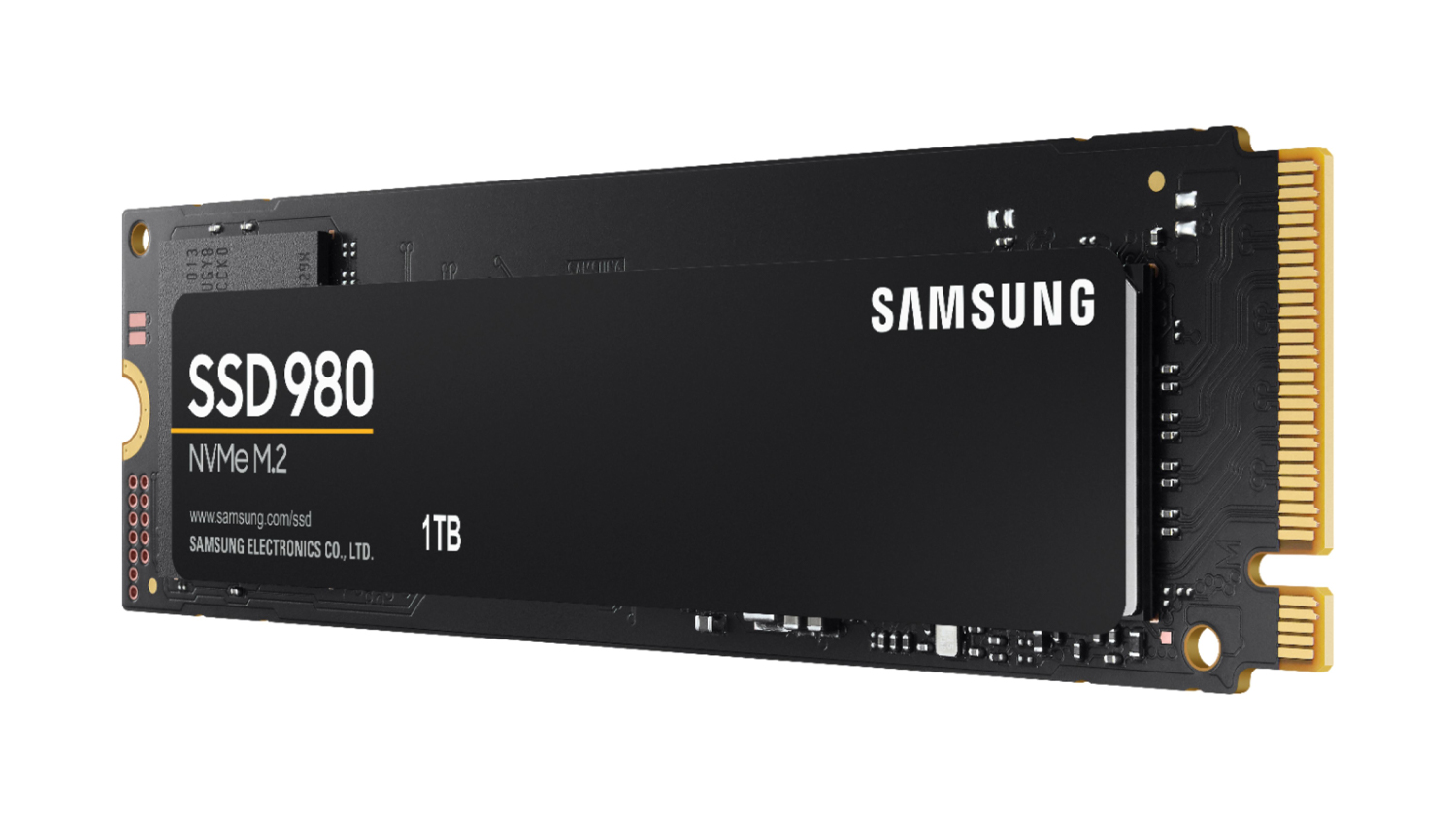 Though only a PCIe 3.0 model and a far cry from Samsung's 980 Pro, the Samsung 980 is a strong and highly-capable drive that gives you a pretty good price, especially for 1TB of storage. It delivers read and write speeds of up to 3,500 MB/s and up to 3,000 MB/s, and keeps things stealthy and classy with its all-black look. If you're looking to fill a PCIe 4.0 slot, then you might want to look elsewhere. Otherwise, you're getting good value in this drive.
Read the full review: Samsung 980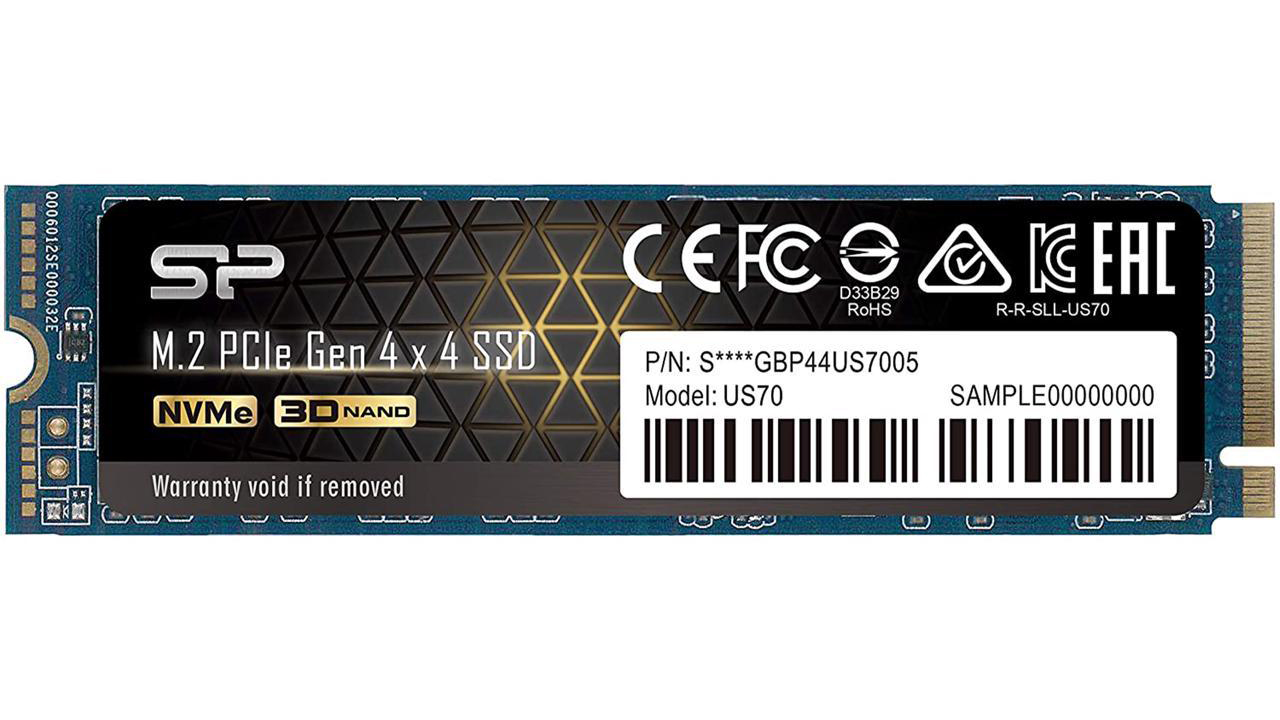 The Silicon Power US70 brings the price of PCIe 4.0 SSDs down to a more easy-to-stomach level. It's pleasantly fast for a value-oriented drive, and has serious endurance, but it has some competition that can undercut it in price while jumping ahead in speed. It doesn't help that it's also on a strange, blue PCB that won't blend well with many motherboards.
Read the full review: Silicon Power US70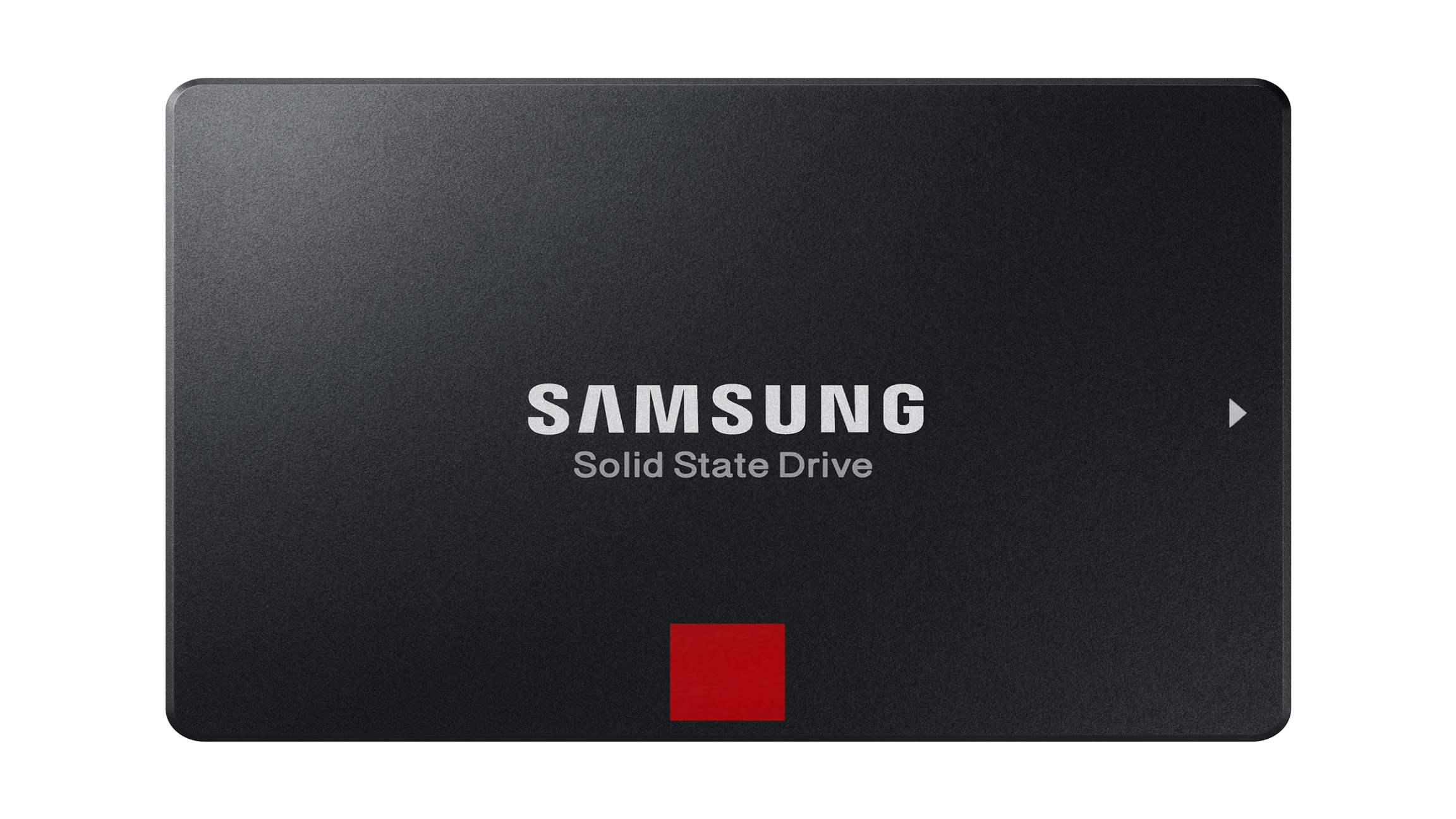 People might not be going crazy about SATA 3 anymore, but the Samsung 860 Pro proves that there's still plenty of life in the aging interface after all. With storage up to 4TB and transfer speeds that approach the theoretical maximum of the SATA 3 interface – not to mention top-of the-line reliability and security – the Samsung 860 Pro is among the best SSDs for anyone still clinging to SATA 3.
Read the full review: Samsung 860 Pro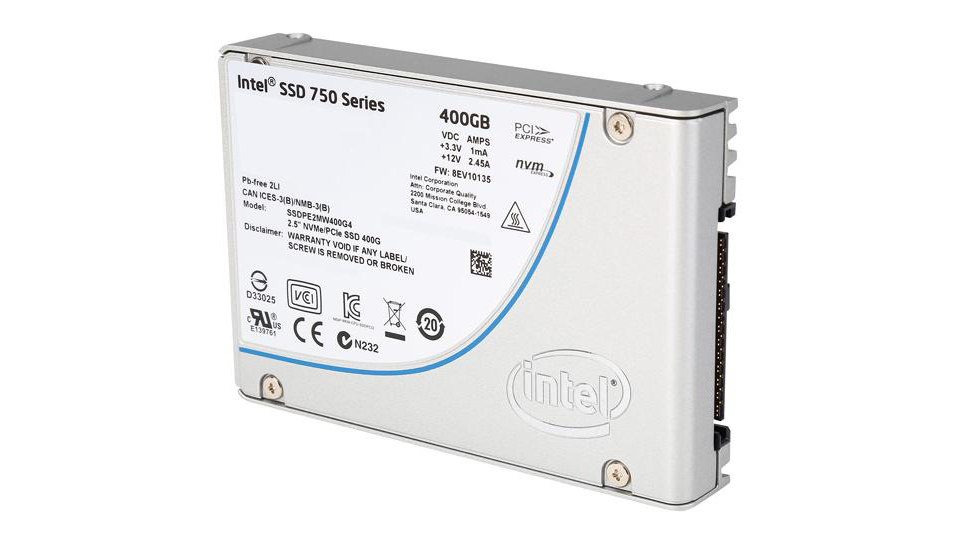 The U.2 standard allows for bigger SSD capacities and uses your computer's PCIe x4 slot to send all that data back and forth. The Intel 750 series includes a cable so you can mount the drive in the bay on your case and still plug it into the PCIe slot on your motherboard, making it among our favorite, as well as among the best, SSDs on offer today.
Read the full review: Intel 750 Series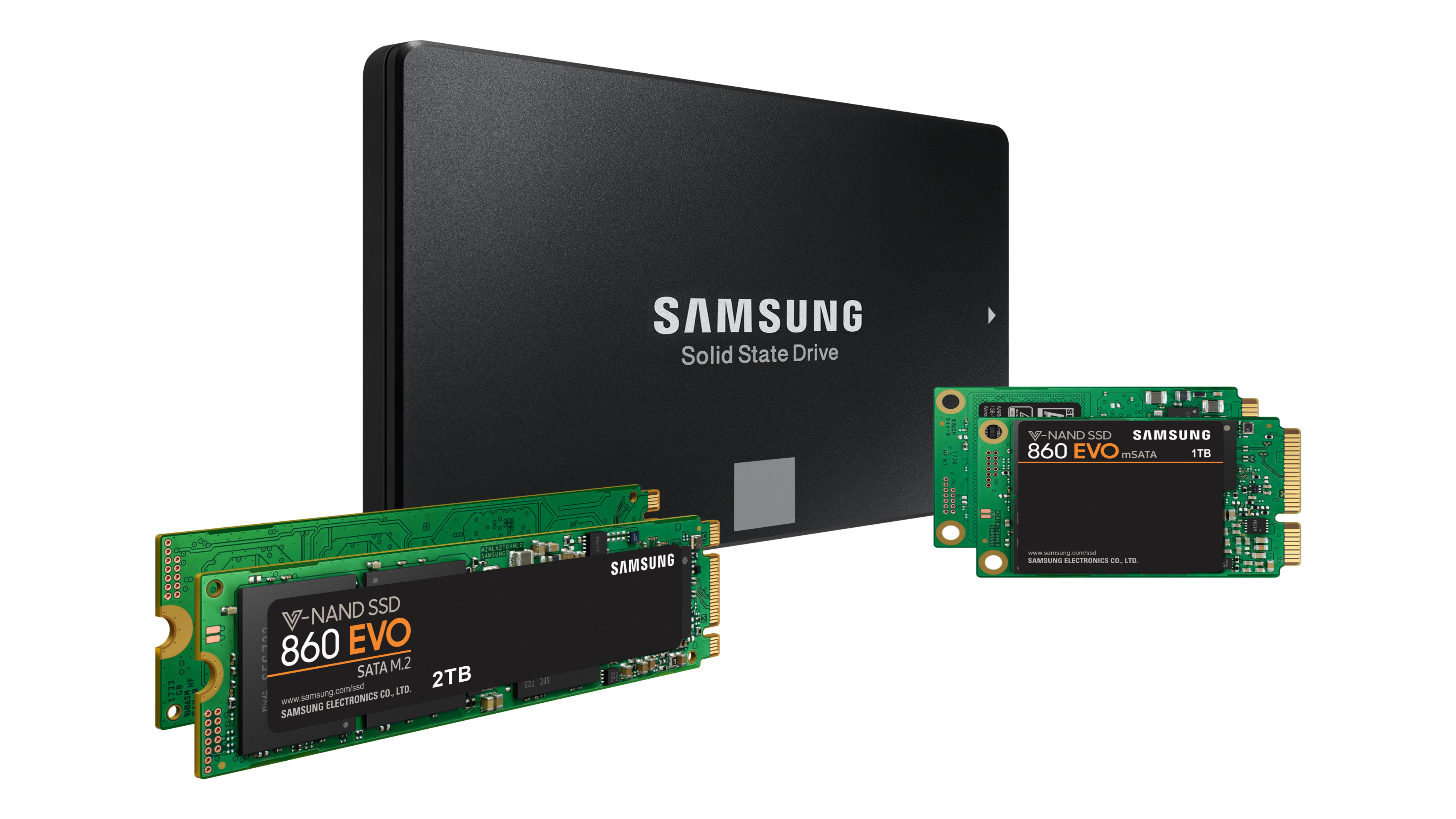 Samsung had a hard act to follow – the Samsung 850 Evo was beloved for its stunning performance and affordability. Luckily, the Samsung 860 Evo absolutely succeeded in, well… succeeding it. Though limited by the SATA3 interface, the Samsung 860 Evo delivers performance that iterates on its predecessor with improved read/write speeds and an array of form factors, while still maintaining its budget price. The 860 Evo is, without a doubt, best SSD for anyone looking for an entry-level SSD without having to break open their piggy banks.
Read the full review: Samsung 860 Evo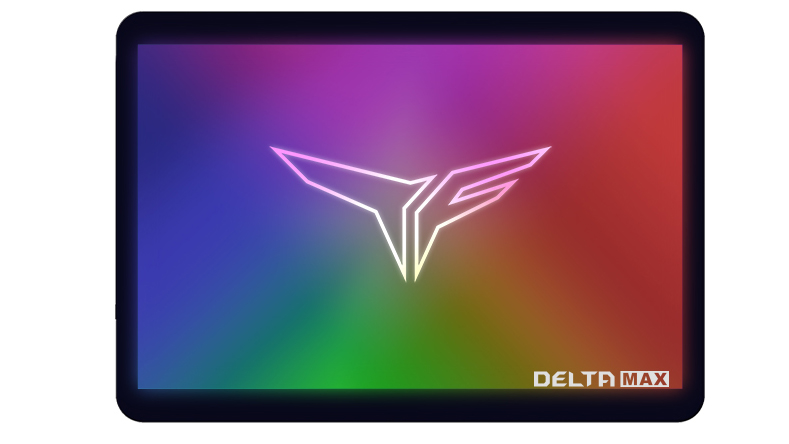 The T-Force Delta Max SSD from Team is about as stylish as a drive can get thanks to an RGB layer that can sync with a variety of motherboards. It's actually on the fast side for a SATA SSD as too, and Team doesn't charge too much for the gamer aesthetic. But, it's no contest when put head-to-head with a PCIe SSD, which can now beat it in both speed and pricing.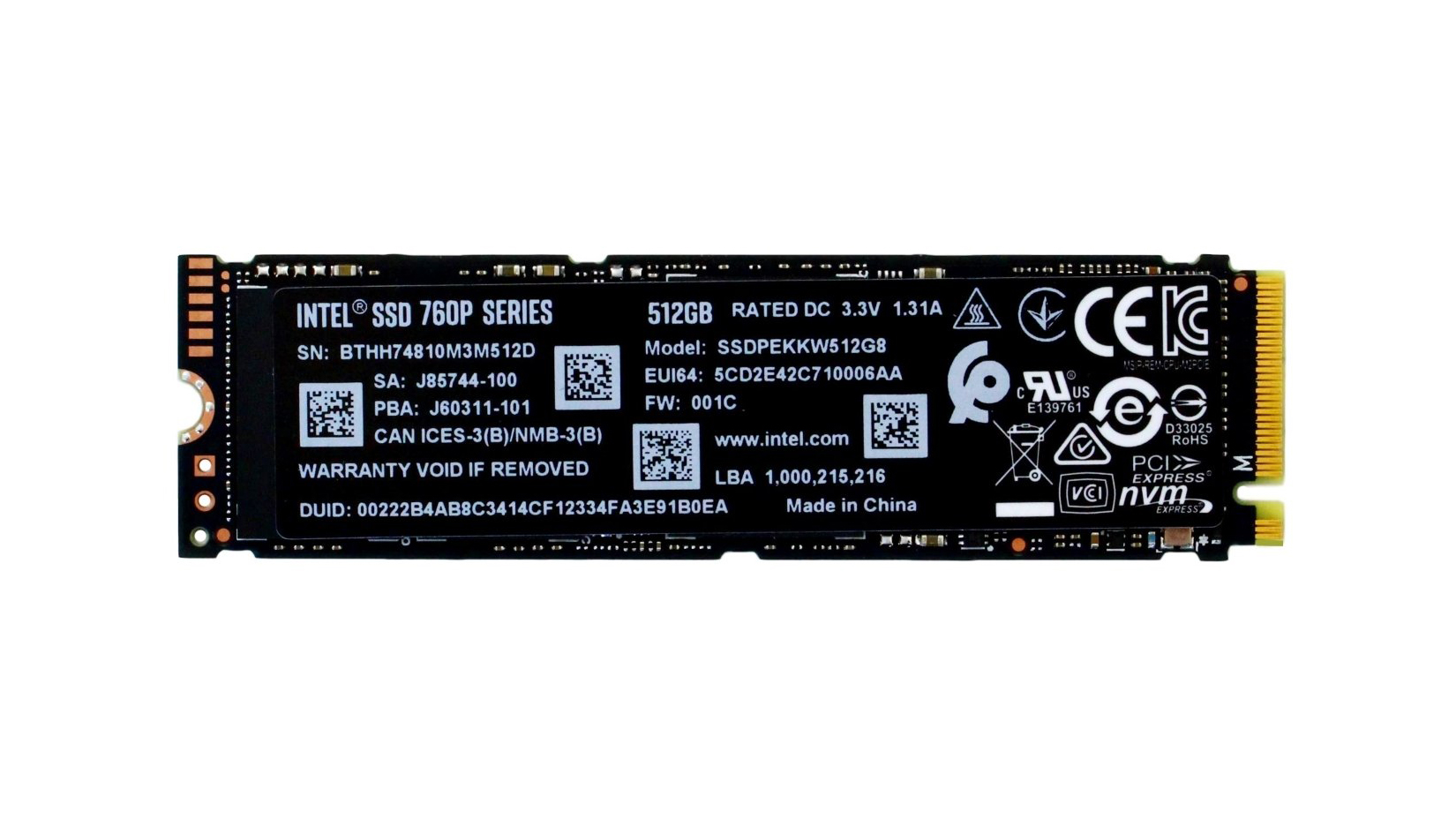 The best NVMe SSDs used to be way too expensive for most users. But, those days are coming to an end – the Intel 760p Series SSD changes everything. This SSD features impressive performance that's only slightly behind the beloved Samsung 960 Evo, boasting speeds of 3,056 MB/s read and 1,606 MB/s write. But, what really makes the 760p stand out is the fantastic price to performance ratio. Yeah, there are faster NVMe drives on the market, but you'll be paying a premium them, and frankly, it's not worth it. This is one of the best SSDs out there, not just because it's fast, but because the Intel 760p makes us excited about the future.
Read the full review: Intel 760p Series SSD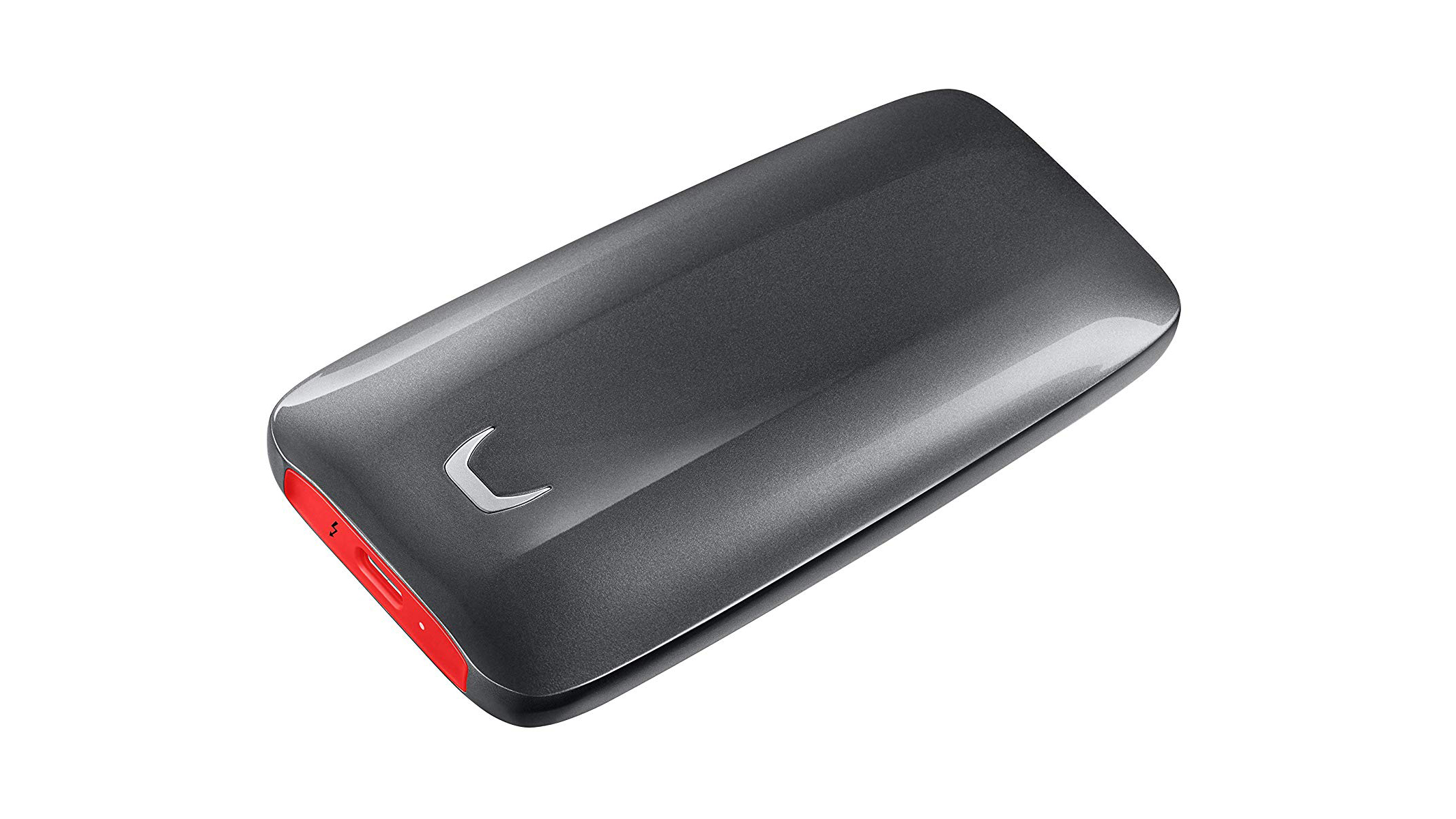 If you're a creative or a professional, and you need an external NVMe SSD that's going to save you time rather than waste it, you might want to give the Samsung X5 Portable SSD a look. Thanks to its use of Thunderbolt 3, rugged magnesium build and AES 256-bit encryption, it's fast, secure and durable – everything you want in an external SSD in which to store all your hard creativework. This isn't a cheap accessory, but this is one of the best SSDs and is priced as such. Everyday users may want to look elsewhere, this is all about sheer speed.
Read the full review: Samsung X5 Portable SSD