With massive zoom ranges inside svelte, pocketable bodies, today's travel camera allows you to capture a wealth of different subjects without weighing you down.
It's certainly true that most smartphone cameras are fine for general snaps, but they won't do justice to the things you see and experience when you're on your travels. On the other hand, carrying a bulky DSLR is just too much of a hassle for a lot of people – and that's where cameras like these come in.
Travel-zoom cameras are pocket-sized compact cameras that are barely larger than a regular point-and-shoot model – but they manage to pack massive 20x, 30x or even longer zoom lenses.
That means you get the portability of a regular compact camera, but with much more scope for shooting different kinds of subjects. Whether you want to shoot wide, expansive vistas or tightly cropped buildings and monuments, these cameras will allow you to do just that.
You're not going to get the same kind of quality you'd get from a DSLR or a mirrorless camera because the only way to make cameras with big zooms small enough to go in a pocket is to use a smaller sensor. But the picture quality is still pretty good, and perfect for sharing with friends and family.
Some models now sport larger 1-inch sensors for improved image quality, and if you're shooting in bright light you may not even be able to tell the difference between these images and those from DSLRs or mirrorless cameras. Sure, they may not be as flexible otherwise, but they stand to be considerably better than those from all but the most modern smartphones.
We think the best travel camera right now is the Panasonic ZS200, also known as the TZ200. It sports a generously sized 1-inch sensor and a lens that stretches between focal lengths equivalent to 24-360mm in 35mm terms. On top of that, it boasts great 4K video quality, a very capable viewfinder, speedy focusing and Wi-Fi, all of which makes it a cracking all-rounder for those that need more zoom than the norm.
If you're still not sure this is the kind of camera you need, check our step by step guide: What camera should I buy? Alternatively, if you're going to be by the pool or on the beach, you might want something a bit more rugged, so take a look at our best waterproof camera and best action camera guides.
Otherwise, keep reading, because here's our list of the top travel cameras you can buy right now.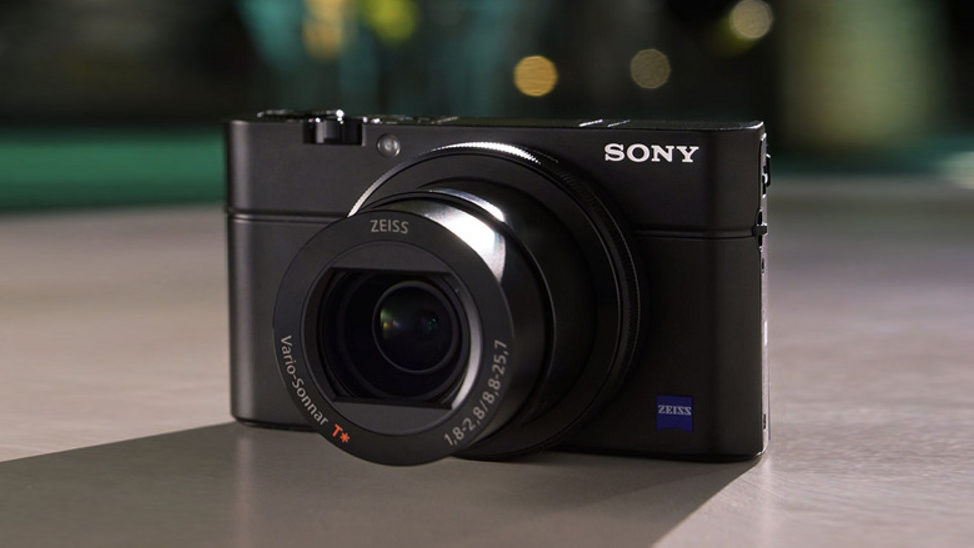 Before we take a look at our best travel camera list, we wanted to highlight an alternative that doesn't quite fit in the travel zoom compact category, but is still worthy of consideration. The RX100 III from Sony is a couple of years old now and was originally selling for near $1,000/£1,000, but with the arrival of newer models (including the RX100 VI below), it's dropped massively in price.
Downsides? Well, the zoom is pretty short compared to other rivals here, but otherwise there's a lot to like. There's a decent 20.1MP 1-inch sensor, a pop-up electronic viewfinder and 4K video recording, while it's packaged in a premium, metal body. Definitely worth a look if the zoom range isn't your main concern.

Best travel cameras in 2019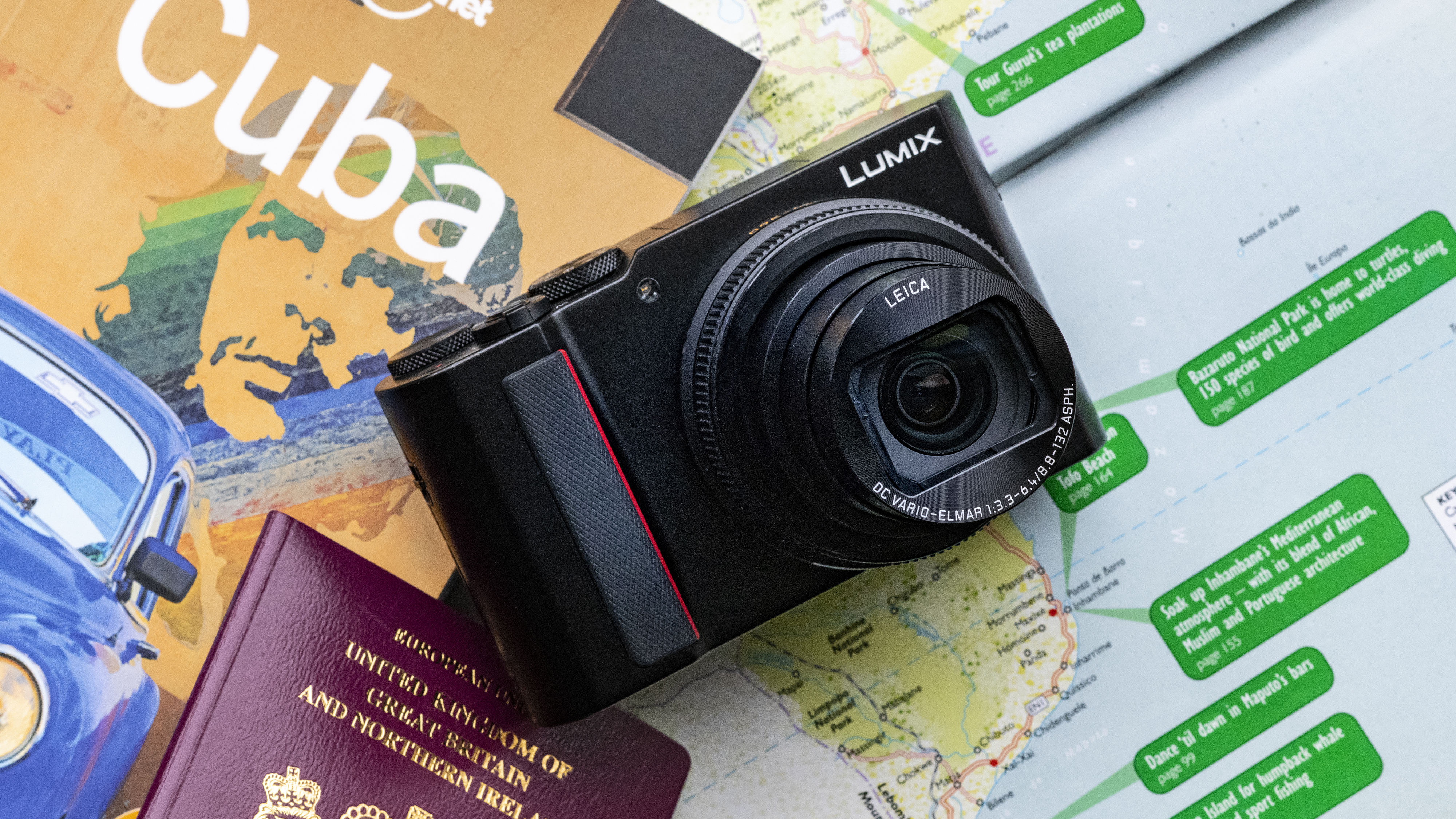 With the rise of high-end compacts like the excellent Sony Cyber-shot RX100 V stealing the thunder from compact travel zooms, Panasonic's response has been to keep the camera body about the same size as its earlier ZS/TZ-series cameras but to squeeze in a much larger sensor.
We saw this with the Lumix ZS100 (known as the Lumix TZ100 outside the US), and Panasonic has continued this with the newer Lumix ZS200 / TZ200. This physically larger 1in sensor enables much better image quality than would otherwise be the case, but the slight downside is that the zoom range from the lens isn't quite as extensive as some others.
That said, The ZS200 / TZ200 still sports a very versatile 15x zoom, while there's also a handy built-in electronic viewfinder, which makes it easier to compose images in bright light. It's a bit pricey, but this is still the best travel zoom compact camera available right now.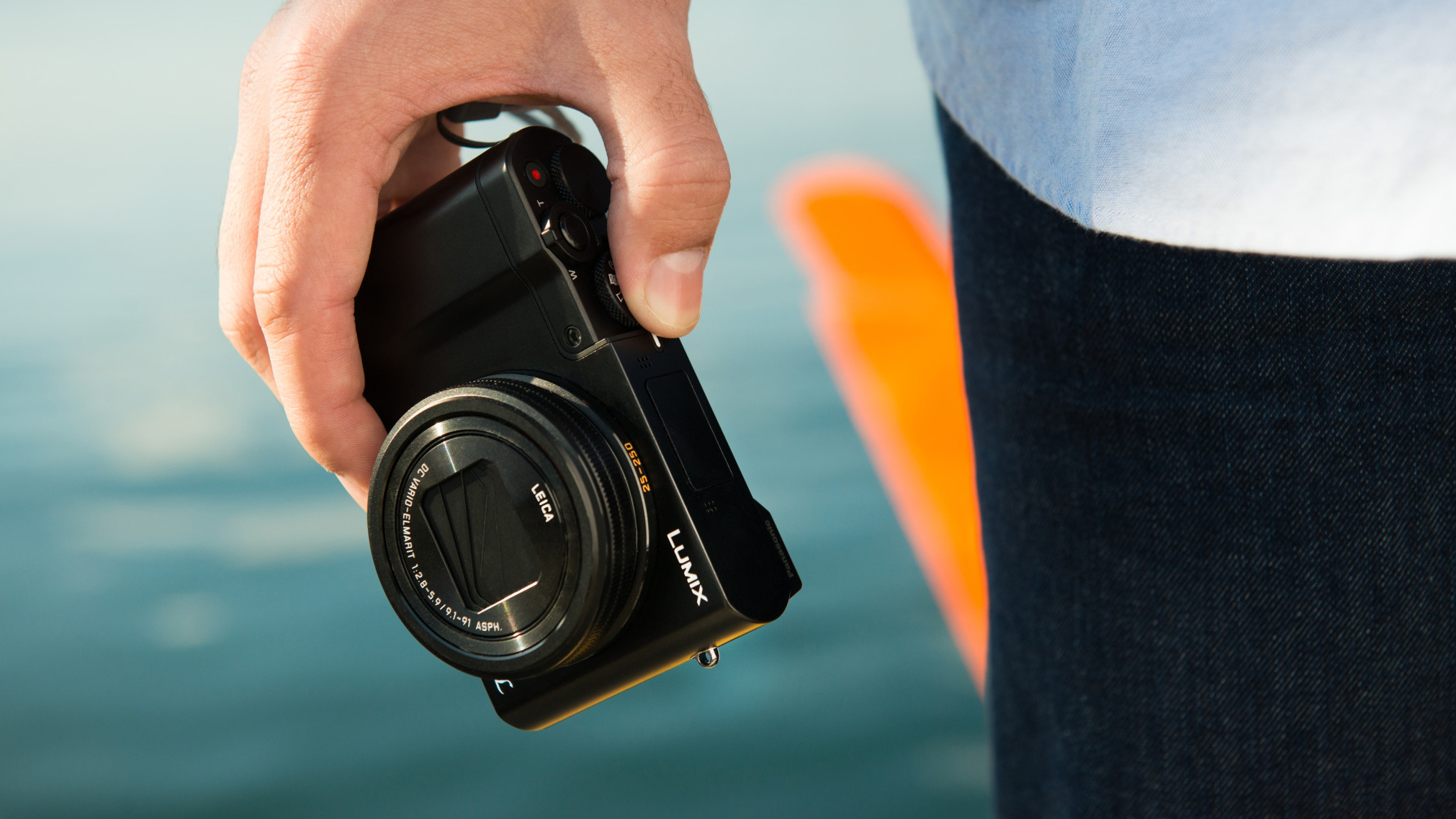 The lens on the ZS100 / TZ100 might not be the longest here, but its 25-250mm range (in 35mm terms) is still more than capable for all manner of holiday photos. And it makes up for this shorter range elsewhere, with a high-performing 1-inch sensor, great 4K videos, an electronic viewfinder.
There's plenty of extra Panasonic wizardry on top, from the ability to extract frames from 4K videos to the option to choose a different focusing point after capture. The ZS200 / TZ200 (above) is newer and more advanced, but the fact that you can get this slightly older option for a bargain price means it's well worth adding to your shortlist too.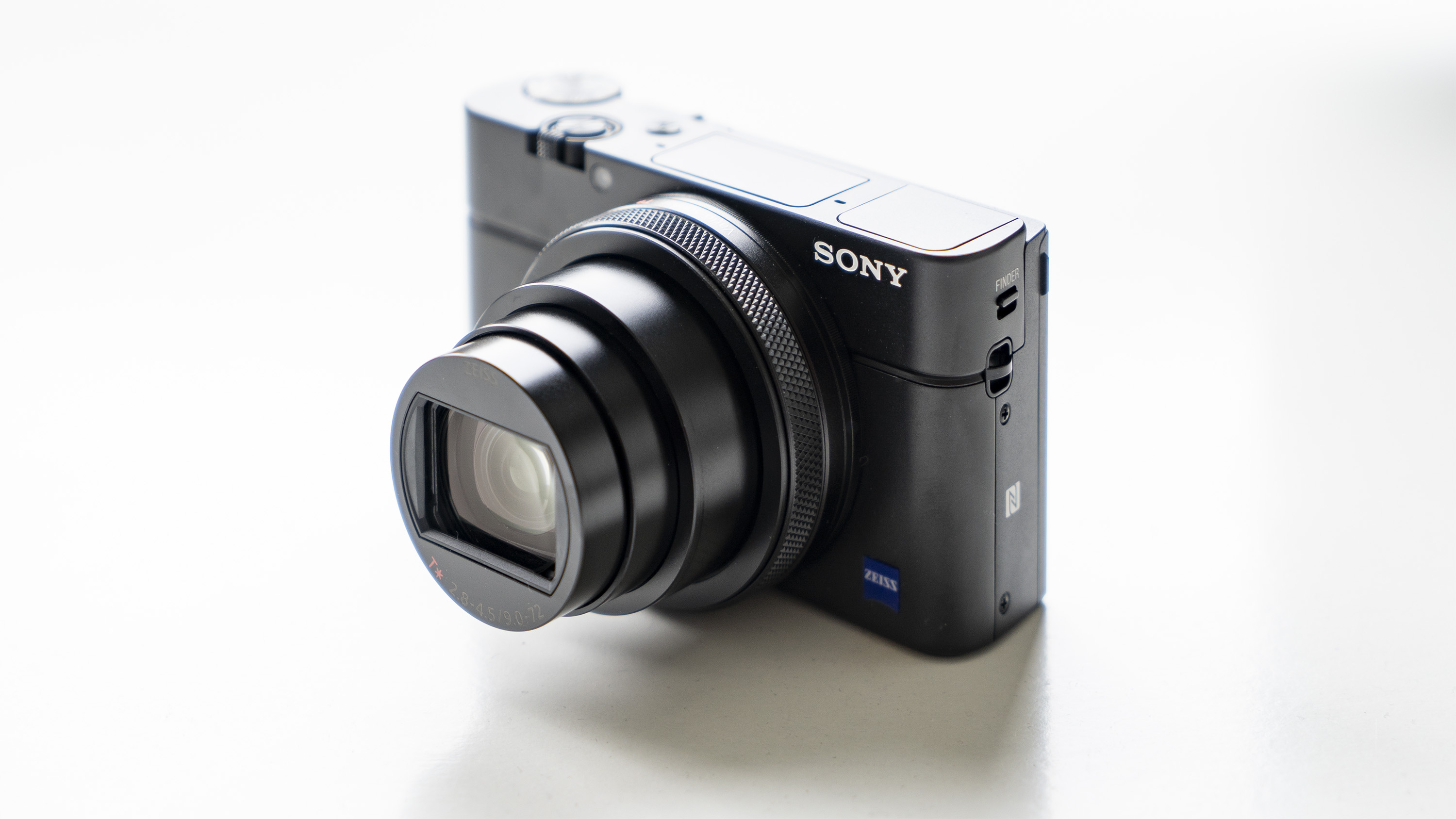 Sony revolutionized premium compact cameras with the original RX100 as it was the first pocket-sized camera to feature a large 1.0-inch sensor. However, thanks to the pretty modest zoom lenses on previous RX100-series models, they haven't really lent themselves towards travel photography. That all changes with the RX100 VI, which packs in a decent 24-200mm zoom lens, which, while shorter than a lot of rivals, features an impressive fast (variable) maximum aperture.
On top of this, the RX100 VI features a stunning (if complex) autofocus system, the ability to shoot at 24fps and advanced 4K video recording. It can be a bit fiddly to use, and is expensive, but there's certainly nothing else that can touch it when it comes to performance. The camera was recently updated by the RX100 Mark VII, but we expect Sony will retain this model in its lineup, just as it has done with all previous RX100 models.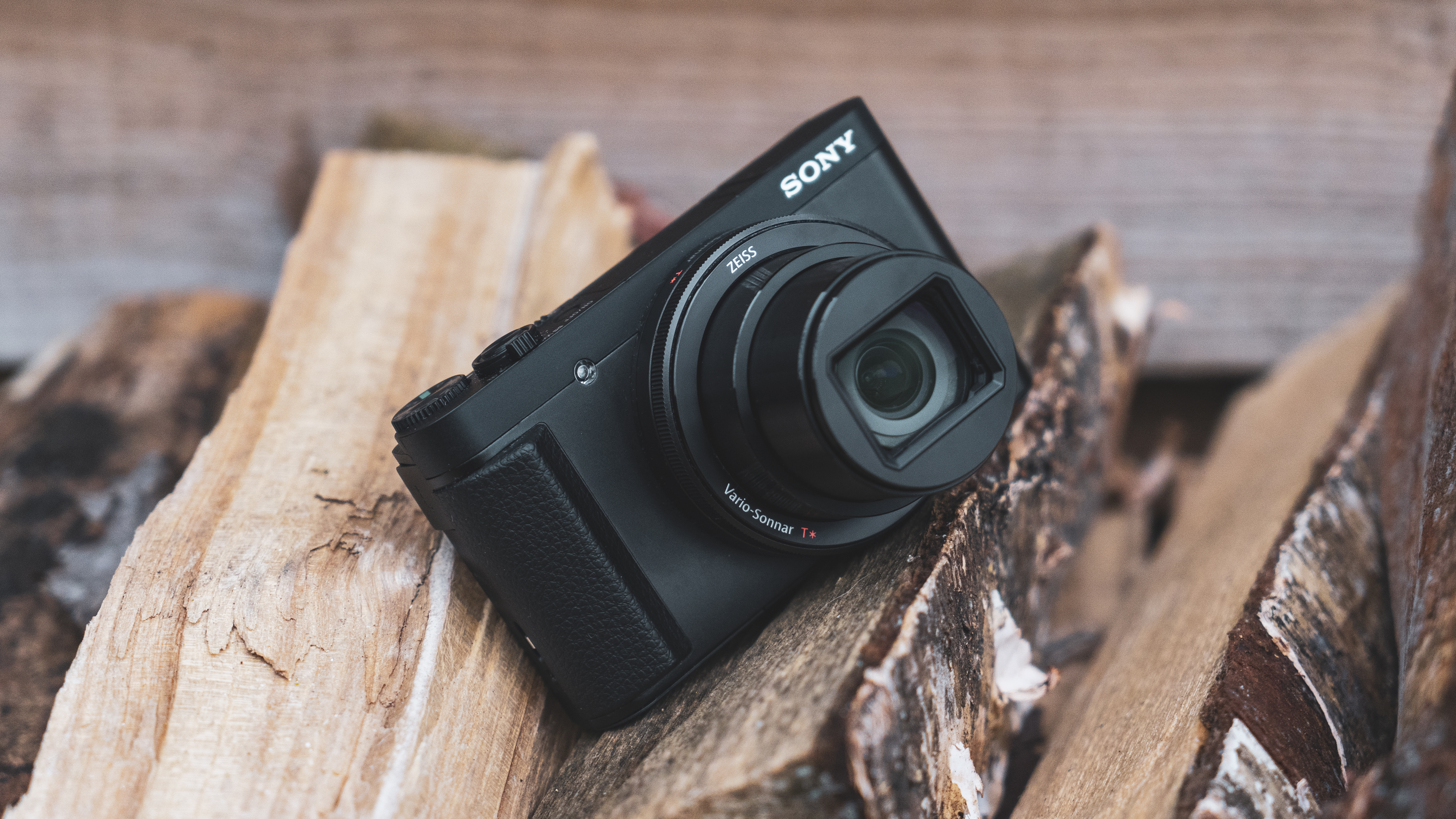 The Cyber-shot HX99 features a 30x optical zoom range (identical to that of the Lumix ZS50 / TZ70 below) and a pop-up electronic viewfinder. This can be a big bonus in the glare of harsh, bright light, when regular LCD screens can be hard to see, but the EVF in the HX99 pops up out of the body when you need it.
The downside is that the resolution is a little on the low side, but it's certainly a handy feature to have. The 18.2MP sensor will capture better-looking photos than most smartphones, but not by much. If you want better image quality you'll need to look for models with 1.0-inch sensors, but you won't find one with the same impressive 30x optical zoom. The addition of raw capture is welcome, giving you greater flexibility to tweak and adjust images post-capture though.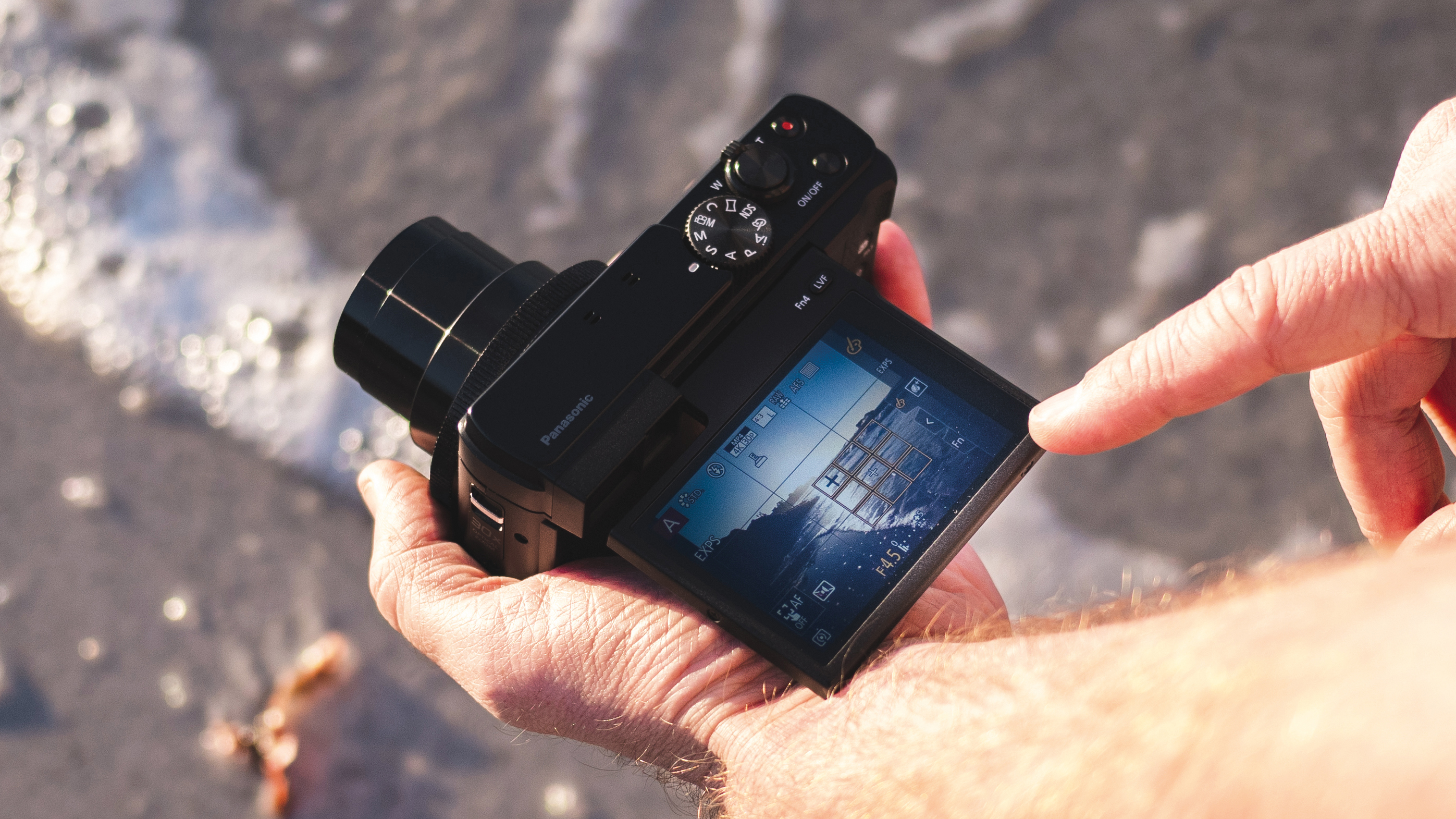 Panasonic's ZS / TZ-series cameras kicked off the whole big-zoom travel camera genre, and the ZS80, also known as the TZ95, is its freshest member. Its chief highlights include a 20.3MP sensor, a 24-720mm zoom, a tilting touchscreen and 4K video recording, much like the previous ZS70 / TZ90.
In fact, 95% of the spec sheet is pretty much the same, although this new model arrives with a larger and much higher resolution viewfinder. These are still rare on such models, so it's great to see Panasonic improve it for this new generation camera. Not so fussed about the viewfinder? Then the TZ90 (below) will probably do you just fine – and it's a fair bit cheaper now too.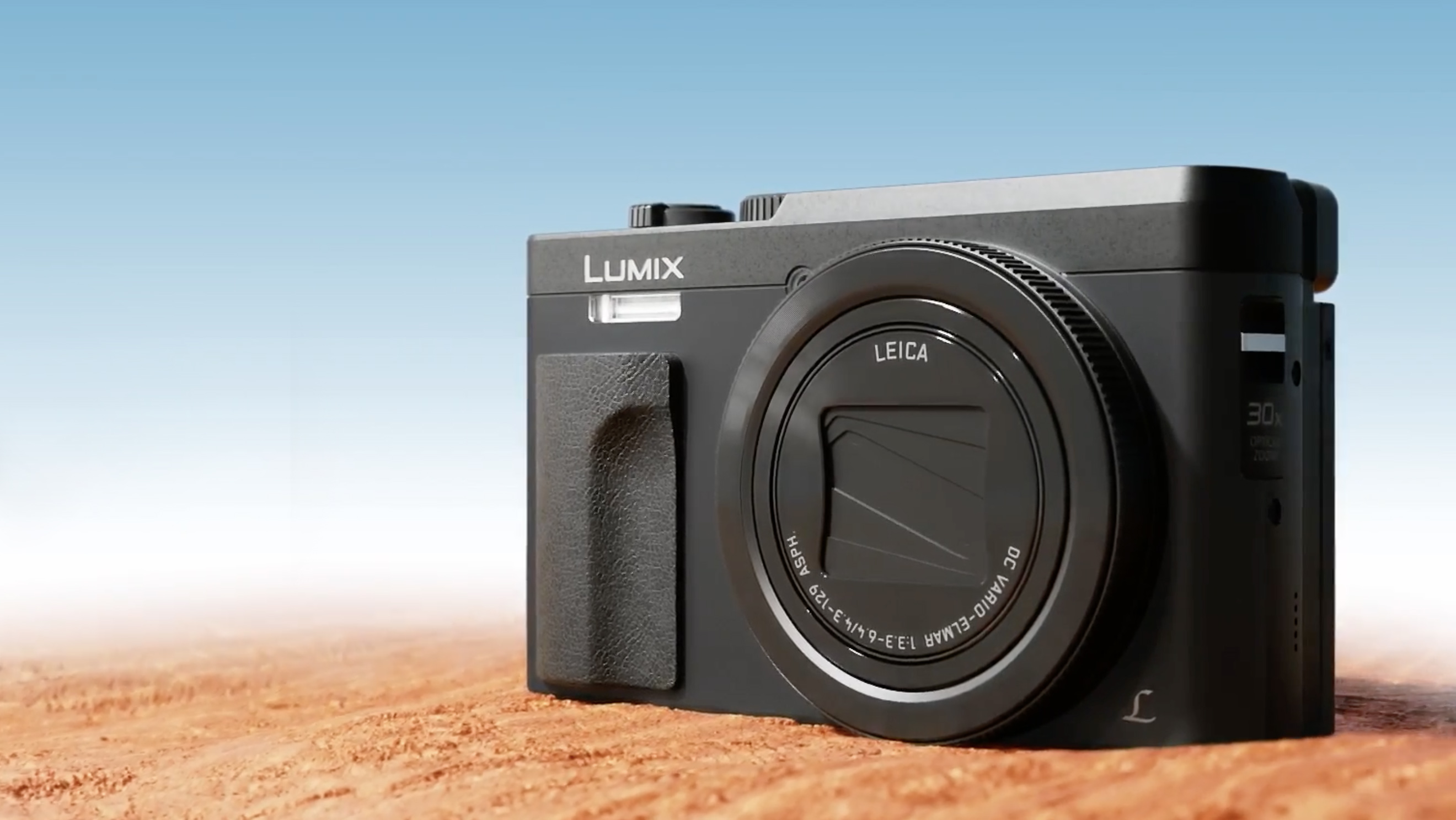 On a budget but want a capable all-rounder? The Panasonic Lumix ZS70 / TZ90 is better than most at this level. On top of a very capable 30x optical zoom you get decent 4K video recording, an LCD that responds brilliantly to touch and is nice and clear, and even raw shooting.
The viewfinder is also something that few cameras at this level offer, and while it's not quite perfect it does the job. Focusing is nice and snappy and face detection works really well too, and the fact that the LCD flips up to face the front lets you capture selfies and group shots with ease.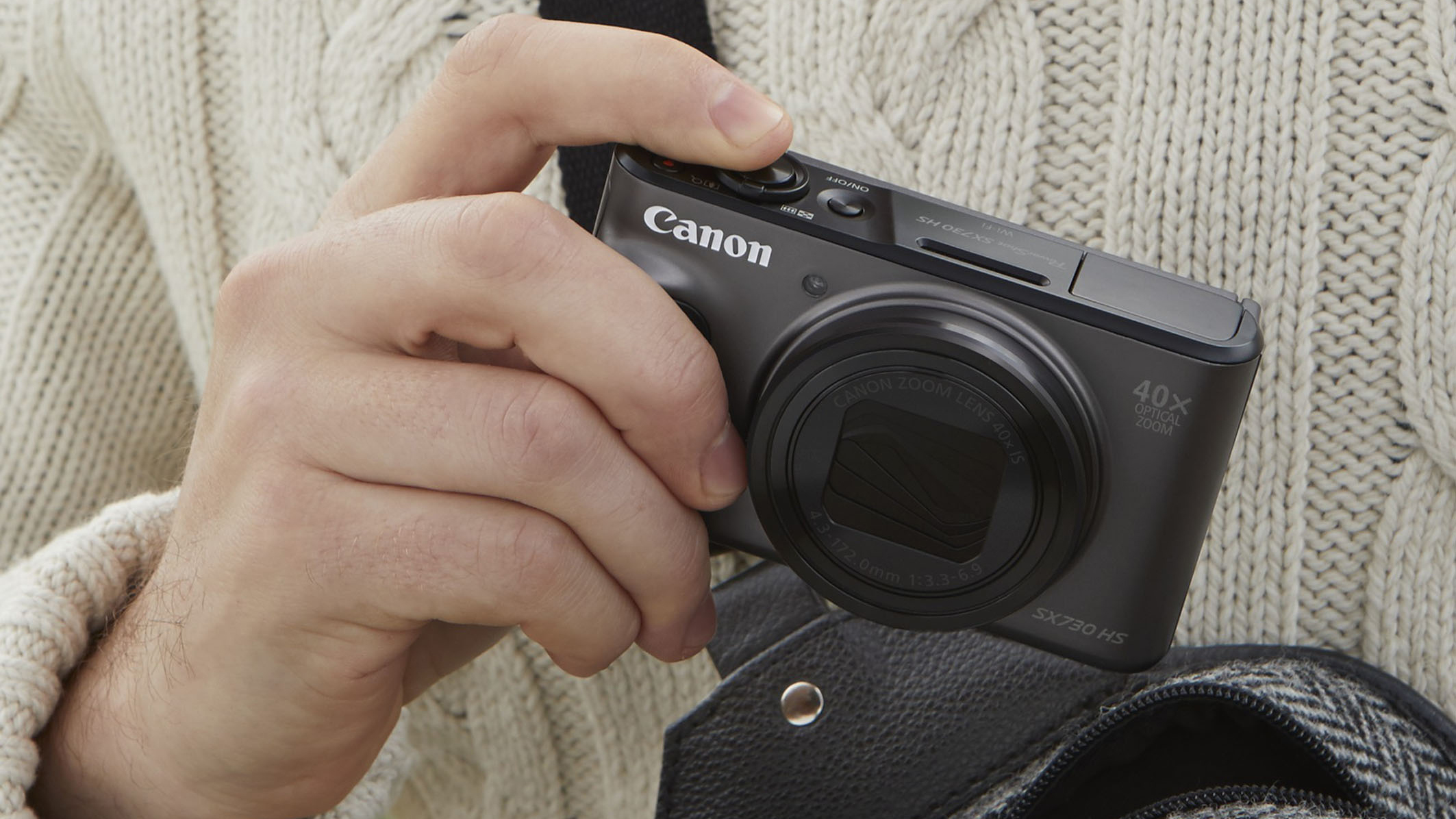 The Canon PowerShot SX730 HS is something of a tale of two halves. The good news is that it exhibits a fine build and is generally pleasing to use, with good response across most aspects of operation. If you want a no-nonsense camera with a broad zoom range, and most of the decision-making left to it, the SX730 HS may just be what you're after. The flipside of this is that the PowerShot SX730 HS lacks several of the features of its rivals, despite being one of the dearest options of its kind.
4K video, touch operation, an electronic level, even the option to move the focusing point; if you want any of these you'll have to look elsewhere. The model has recently been updated by the SX740 HS which does pack 4K video, although sadly Canon hasn't found space for an EVF nor raw shooting.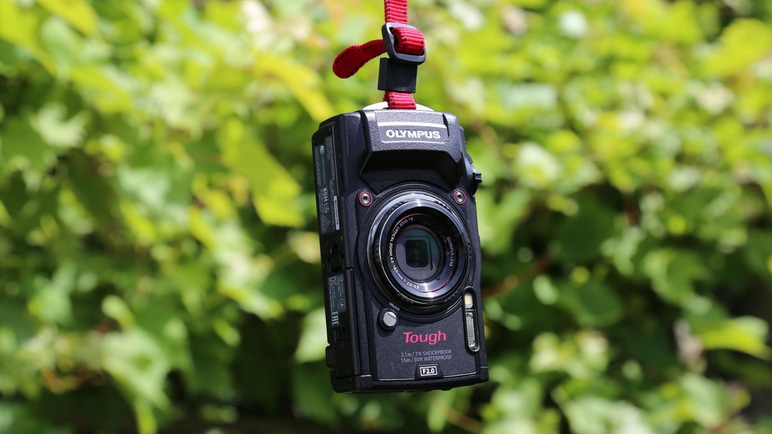 Not all holidays and stretches of travel are all about capturing wide-angle vistas and subjects in the distance. For some photographers, having a camera that can withstand being dropped, knocked, splashed or frozen would be more appropriate, and that's precisely what the Olympus TG-5 offers.
In addition to its rugged credentials, the camera offers 4K video recording, built-in Wi-Fi and a ring of LED lights around its lens to throw plenty of light on close-up subjects. There's even the option to capture raw files. The only serious bummer is that the sensor is somewhat small consider the camera's 25-100mm zoom range, although it's the same size as those inside a number of cameras featured above.

Also, consider…
Going on vacation or further afield, but not fussed about size and weight? We've picked out three alternatives for you to consider: a DSLR, a mirrorless camera and a bridge camera. All have advantages over a dedicated travel zoom compact if you're prepared to have a slightly bulkier bag. Let's take a look.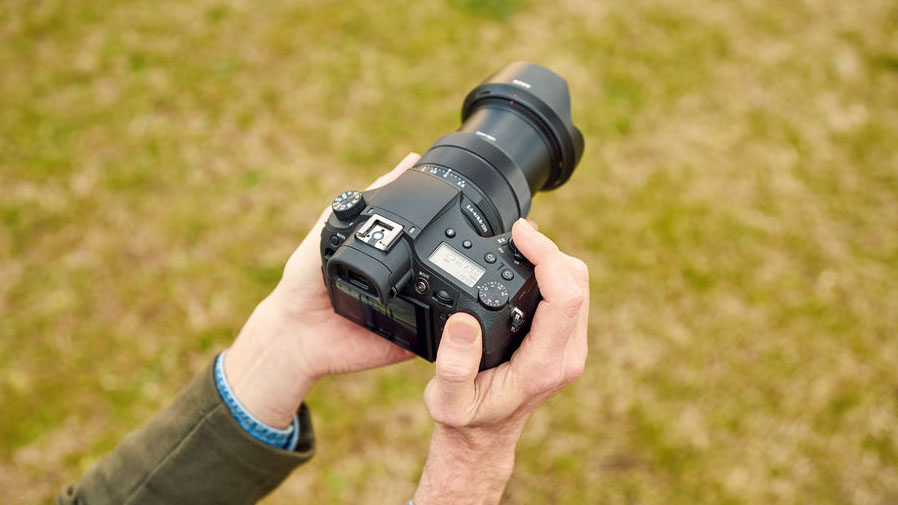 Although the RX10 III has now been updated by the RX10 IV, we still reckon the third iteration is the better buy right now. While not quite as polished on the spec sheet, it still arrives with many of the same core features – including the sensor, the lens, the basic video specs etc – and it's considerably cheaper too.
For your money you get DSLR-style handling, 14fps burst shooting, cracking 4K video quality and a lens that's brilliantly stabilised for sharp shots. That 1in sensor is also larger than those inside many other cameras on this list, and it works very well across different lighting conditions.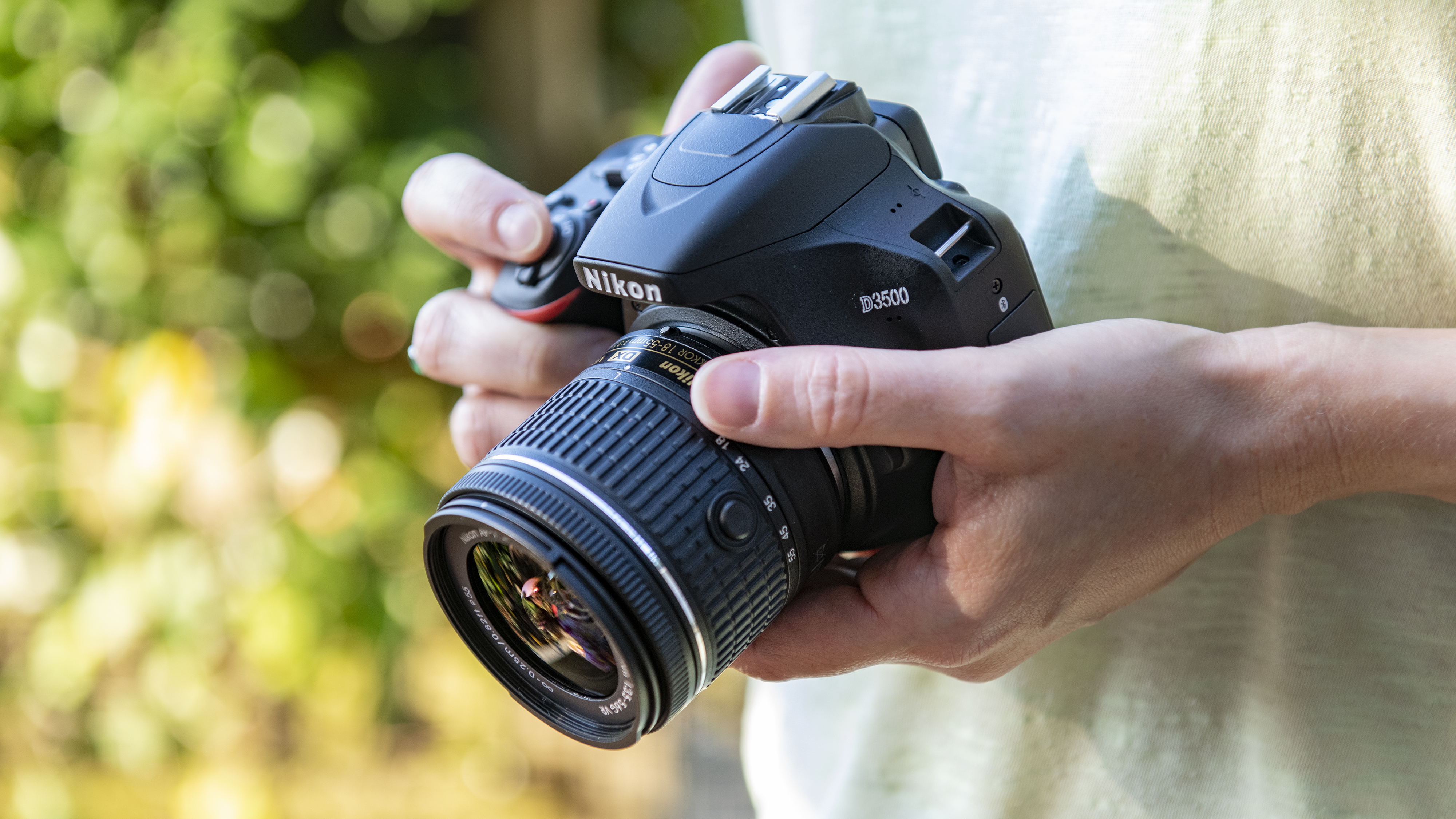 Nikon's D3500 is our favorite entry-level DSLR right now. The large 24.2MP APS-C sensor will deliver superior images to those of a travel zoom compact camera, while the 1,550 battery life is brilliant if you're on your travels. It's fair to say it's not loaded with features, but the D3500 is very easy to use (even if you've never picked-up a DSLR before) and it's pretty compact to.
While the D3500 is most often bundled with a 18-55mm kit lens, this will be pretty limiting for your travels, so you'll want to invest in something like Tamron's 18-400mm f/3.5-6.3 Di II VC HLD superzoom lens. Thanks to the 1.5x crop factor of the APS-C sensor, this is equivalent to 27-600mm. This offers plenty of range to cover off most subjects, while you can always swap to a fast prime lens for more creative, shallow depth of field shots when on your travels.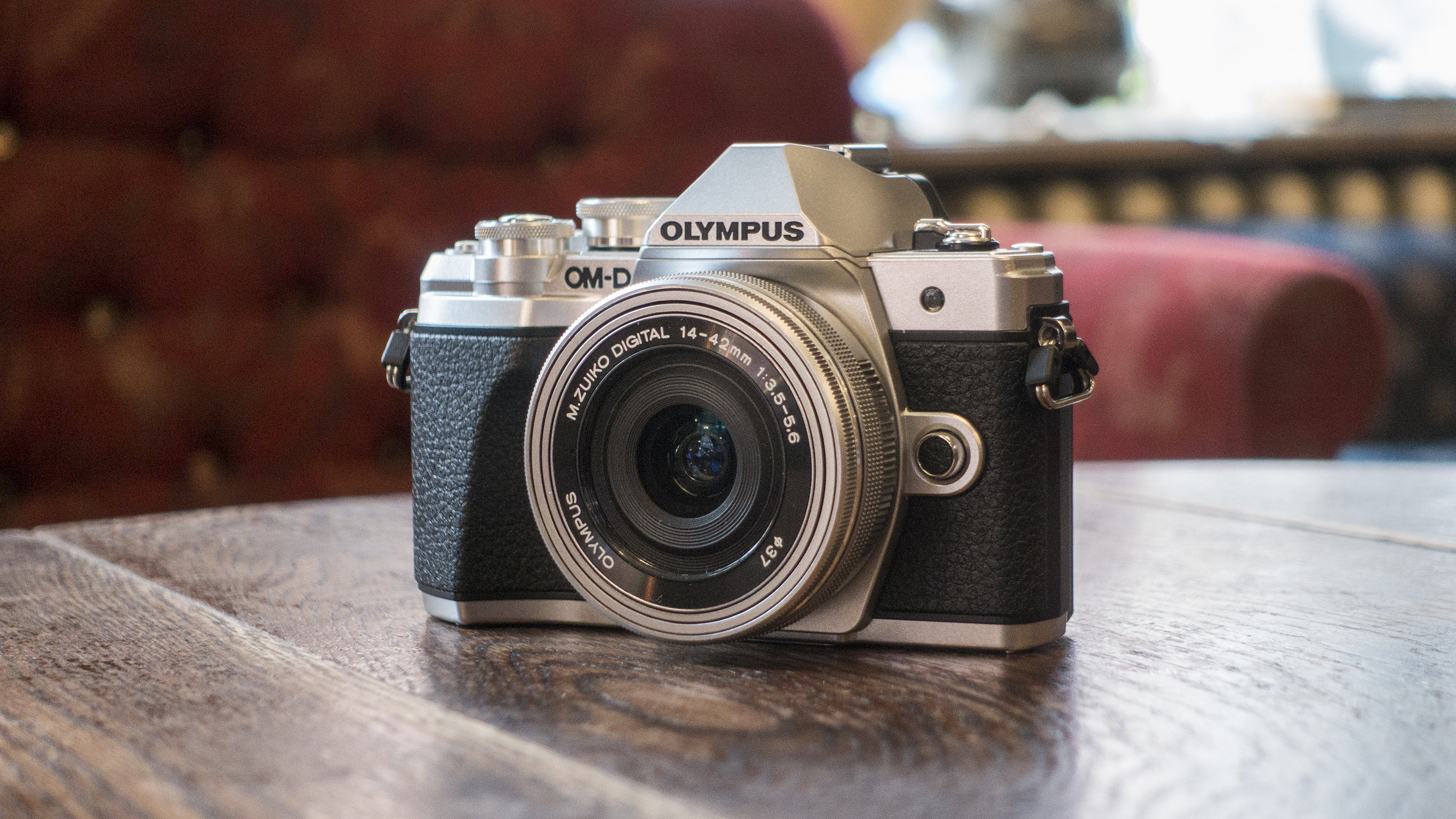 Olympus has refined and tweaked one of our favorite mirrorless cameras to make it an even more tempting proposition for new users and enthusiasts alike. Featuring a Four Thirds sensor (roughly half the area of APS-C) means image quality isn't quite a match for APS-C rivals like the Nikon D3500, but the effect on image quality is minor and it's still better than a travel zoom.
It also means that the lenses can be nice and compact too. The camera sports a 5-axis image stabilization system, a decent electronic viewfinder, an impressive 8.6fps burst shooting speed and 4K video, making it a properly powerful camera. Pair it with a couple of neat Micro Four Thirds lenses and you've got a decent little travel set-up.