2019 might have already welcomed some fantastic cameras from all corners, but we're sure there's plenty more to surface before the year is up.
Key highlights so far include Fujifilm's monstrous GFX 100 medium format model, as well as for Panasonic's 6K-ready S1H and Canon's super-affordable EOS RP. Sony's most recent A7R IV also upped the bar for full-frame mirrorless cameras, packing a mighty impressive 61MP full-frame sensor among other goodies.
So what happens next? We have an idea of what we expect and some manufacturers have already made it clear where they want to be heading with their various lines. And some rumors just don't seem to want to go anywhere, even if we get a few curveball releases to throw us off the scent now and again.
With all of this, we can start to piece together a rough picture of products that major camera companies might be aiming to release, and what thirsty photographers will be able to get their hands on in the near future.
Now, it's time to really dive into all of the juiciest camera rumors from every major manufacturer, from Canon and Nikon through to Panasonic and Olympus.
Camera Rumors 2019

Canon EOS R Pro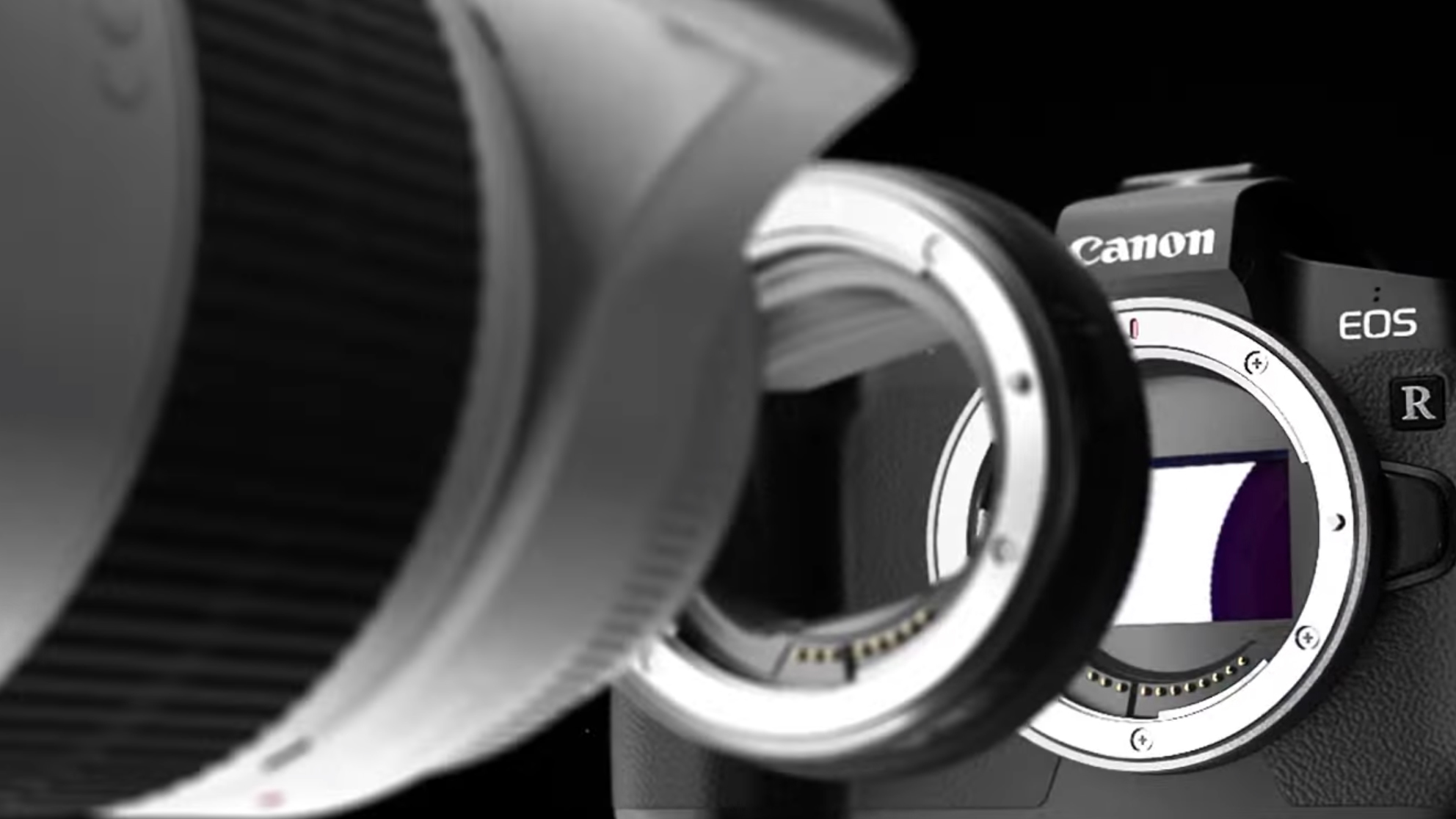 Could we see a pro-spec mirrorless equivalent of the EOS-1D X Mark II? Or will it have a super-high-res sensor to rival the likes of the Sony A7R IV?
Predicted specs: Too early to say | RF Lens mount

While Canon's first full-frame mirrorless camera, the EOS R is a very good camera, it's not the flagship many had expected. The subsequent EOS RP is a welcome alternative, with a lighter body and a cheaper price tag, but there's still a huge gap for a camera that either has an outright resolution or sports and action as its primary focus.
CanonRumors had previously reported that we could see an EOS R Pro development announcement in January, although this never happened. However, in a recent interview, it confirmed a more senior camera was on the way – and since then, the name 'Canon EOS Rx' has been bandied around forums and rumor sites.
We reckon it'll be a natural successor to the professionals' favorite, the mighty Canon EOS-1D X Mark II (though that's not to say we won't see a Mark III version as well), with a launch next year enough time to establish itself ahead of the 2020 Olympics.
The strongest rumors suggest that Canon will focus on resolution first, and that a new pro model will pack a 75MP full-frame sensor, considerably more than the 50MP EOS 5DS and EOS 5DS R.

Canon EOS M5 II and EOS M6 II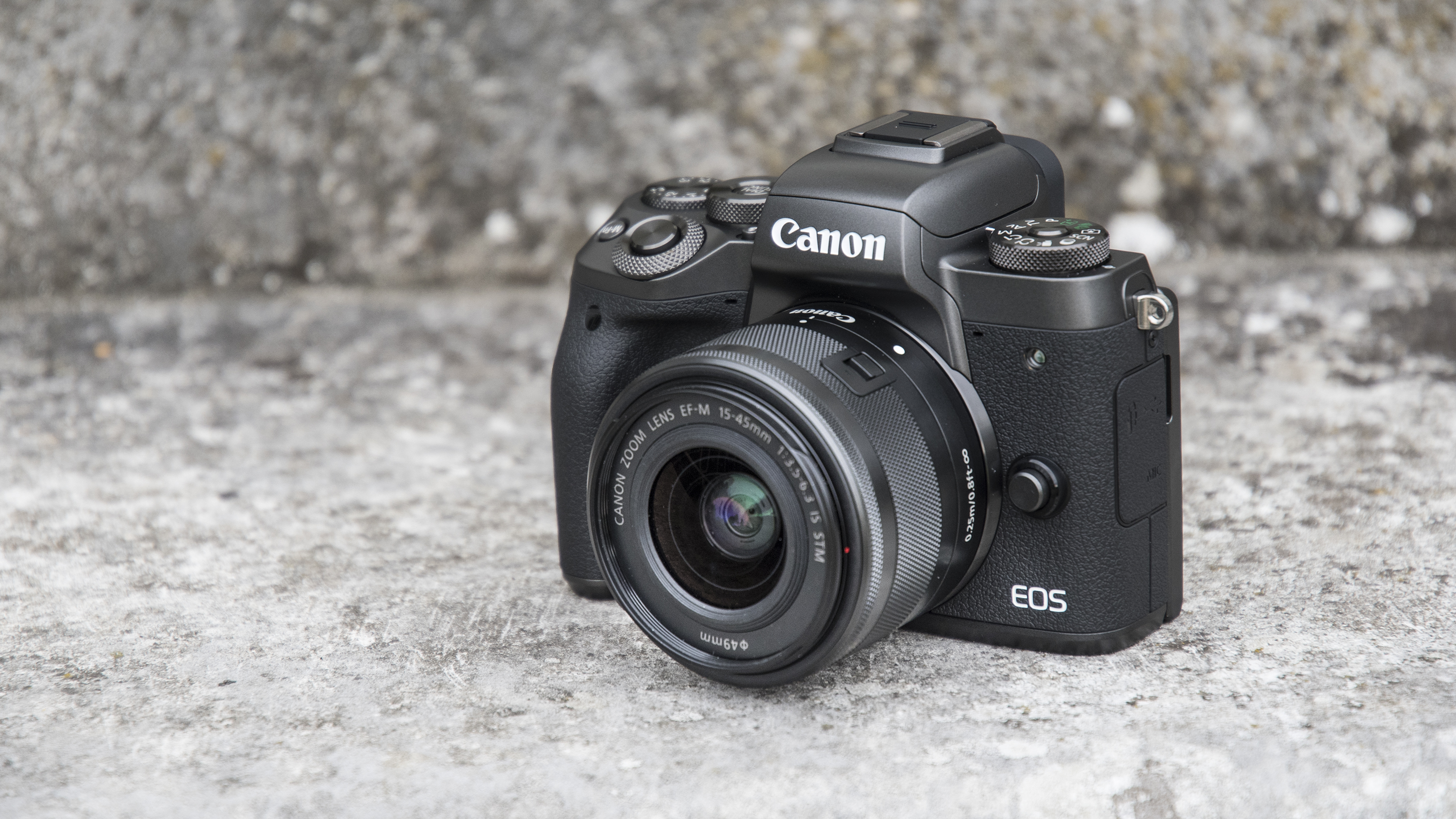 It looks like Canon's oldest current mirrorless cameras are set for an update
Predicted specs: New 24MP APS-C sensors | 4K video recording | DIGIC 8 image processors | 30fps Raw Burst shooting

While Canon's been focusing its attention on its new EOS R full-frame mirrorless camera, it doesn't seem the company's EOS M range is going anywhere.
A replacement for the EOS M6, possibly called the EOS M6 II, is rumored to be joining the EOS M stable shortly, while an EOS M5 II update to the EOS M5 has also been mooted.
Both models are to be designed around Canon's 24.2MP APS-C sensors, but we expect both new models to get updated sensors (though resolution is likely to stay the same) that support 4K video recording, hopefully without the restrictive cropping that the EOS M50 suffers from.
This could mean we could see in DIGIC 8 image processors and improved Dual Pixel CMOS AF technology with better subject tracking.
Canon's most recent PowerShot G7 X Mark III and G5 X Mark II also received some impressive 30fps Raw Burst shooting options – so will we see these here too? Providing the sensors can read out this information as speedily as the 1-inch sensor inside those models, quite possibly.

Canon EOS 5D X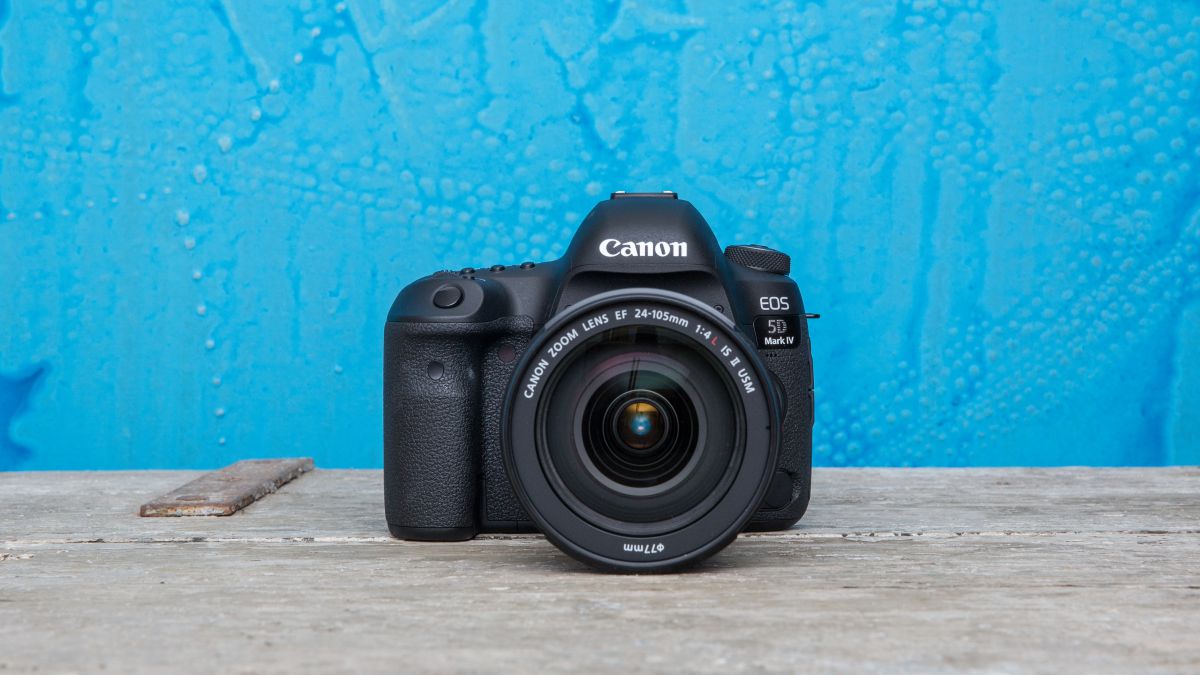 Could Canon launch a rival to Nikon's D850 and Sony's Alpha A7R IV?
Predicted specs: Full-frame 50MP sensor | 8fps burst shooting | Improved 4K video capture

When it was launched back in 2016, Canon's EOS 5D Mark IV was our favourite DSLR. A well-rounded camera, it was (and still is) an incredibly versatile photographic tool. However, 2017 saw Nikon release the mighty 45.4MP D850, before the 45.7MP Z7 last year, while Sony launched the 61MP Alpha A7R IV earlier this year.
All of these cameras offer more pixels while matching or bettering the performance of the EOS 5D Mark IV. So, unless you're a die-hard Canon user and heavily invested in the system, the EOS 5D Mark IV is hard to recommend over the other two.
Then consider that the 50MP Canon EOS 5DS was launched in 2015 and we reckon Canon might consolidate its two lines into a single, multi-purpose DSLR that offers a high pixel count and high performance to rival the D850 and Alpha A7R IV.
We're speculating here, but this new DSLR could potentially be called the EOS 5D X and feature a new and improved 50MP full-frame sensor that was used in the EOS 5DS, now with a much broader and improved ISO range, while burst shooting could hit 8fps.
We reckon video might also get a hike in performance – the 1.64x crop when shooting 4K on the EOS 5D Mark IV is a bit of a turn off to many videographers. To aid shooting both stills and video, maybe we might also see the inclusion of a vari-angle touchscreen display.

Canon EOS 7D Mark III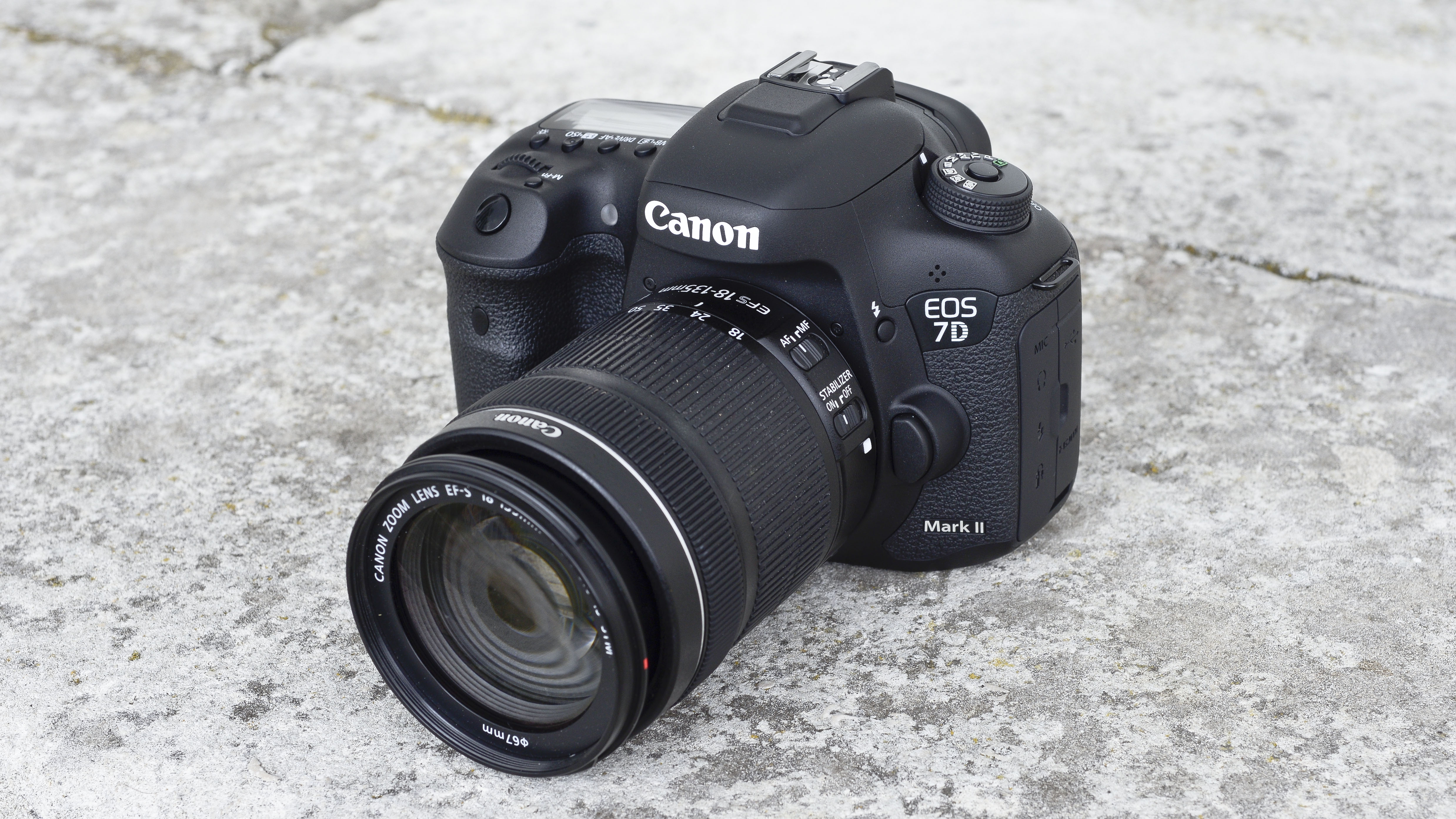 One of the oldest EOS DSLRs available, could Canon's high-end enthusiast DSLR be about to get an update?
Predicted specs: Updated 20.2MP sensor or new 28MP chip | Dual DIGIC 8 image processors | 11fps+ burst shooting

Announced back in 2014, the EOS 7D Mark II is one of the oldest, if not the oldest DSLR in the EOS line-up and we think 2018 will be the year we see the arrival of the EOS 7D Mark III.
What can we expect to see then? It'll certainly get a new sensor, but whether Canon opts to stick with a 20MP resolution or increase this to 28MP (as CanonWatch.com is reporting), it's still unclear. It'll definitely get a broader ISO performance to rival the Nikon D500, while a better dynamic range at low ISO sensitivities would be welcome too.
The dual DIGIC 4 image processors in the Mark II are likely to be replaced by the latest DIGIC 8 image processor, seeing burst shooting speeds increase beyond 10fps – maybe somewhere between 11-12fps. The new image processor could also help out with AF tracking – something the existing model lags behind on compared to its newer rivals.
The Canon EOS 7D Mark III should also see the inclusion of touchscreen functionality on the rear vari-angle display to real take advantage of Canon's Dual Pixel CMOS AF system for Live View.
What about video? Canon's been reticent to include 4K capture on a string of new cameras with the exception of the EOS 5D Mark IV, but to compete with rivals, the EOS 7D Mark III really needs this feature to compete.
Of course, it's possible that Canon will focus elsewhere and will kill off the EOS 7D line, as has been reported.

Canon EOS 90D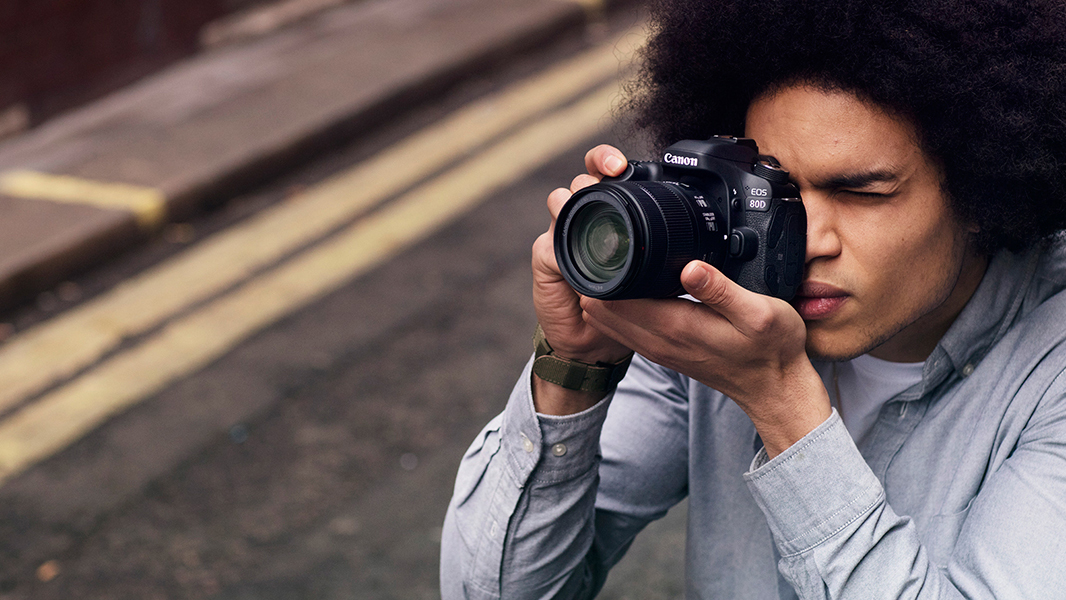 The EOS 80D is now over three years old, and Canon's mid-range DSLR portfolio could do with a shot in the arm.
Predicted specs: 32MP APS-C sensor | Dual DIGIC 8 image processors | 4K video and Dual Pixel CMOS AF

There have been rumblings of Canon developing a 32MP sensor for some time, and a model like the Canon EOS 90D would be a logical recipient.
The EOS 80D has been with us since the start of 2016 and while it's a fine camera for the enthusiast – or well-heeled beginner – it looks a little dated next to current rivals.
There's no 4K video, for example, and the autofocus system is outgunned by Nikon's offerings. A slightly larger display with a higher resolution would be very welcome when you consider what's on offer elsewhere too.
Rumored specs include Dual Pixel CMOS AF (a near-certainty), together with weather resistance, 10fps burst shooting and dual SD-type card slots.

Nikon Z1 or Z3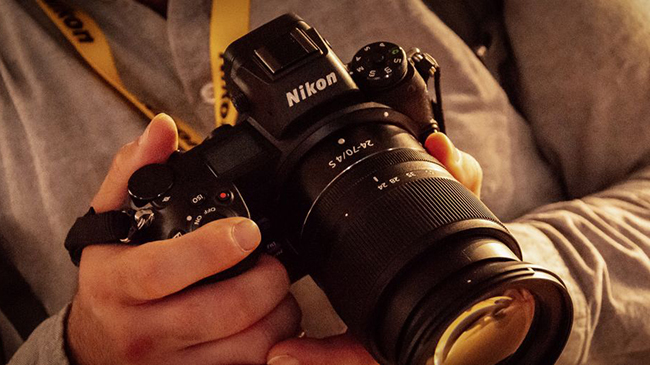 With the full-frame Z6 (above) currently the cheapest model in the Z system, rumors of something even more junior are heating up
Predicted specs: APS-C sensor | Z mount | No 4K video | No viewfinder but tilting LCD

Nikon's Z system currently has two camera options, and the Z6 is the most junior of these. That may well have drawn many full-frame DSLR users across to mirrorless for the first time, but if Nikon is to entice a broader audience, a cheaper alternative is would be a sensible idea.
So, the rumors of a Nikon Z1 or Nikon Z3 that have been with us for some time are starting to look more credible. Indeed, there were some rumblings of an entry-level model quite recently, but this appeared to us a little more than a convincing Photoshop job.
The big question is exactly how a new entry-level model will be different from the Z6. It may, for example, maintain a full-frame sensor, although it might be fitted with an APS-C alternative to bring it into a new price category.
Images that were reportedly filed as part of a patent show that Nikon may plan to drop the viewfinder from such a model, which makes sense as it's not a critical part of a camera and often something that's omitted from cheaper mirrorless cameras.
This would also make the model a lot smaller and more attractive to those who want to travel light. Whatever happens, we can't wait to see where Nikon takes the Z system next.

Nikon Z9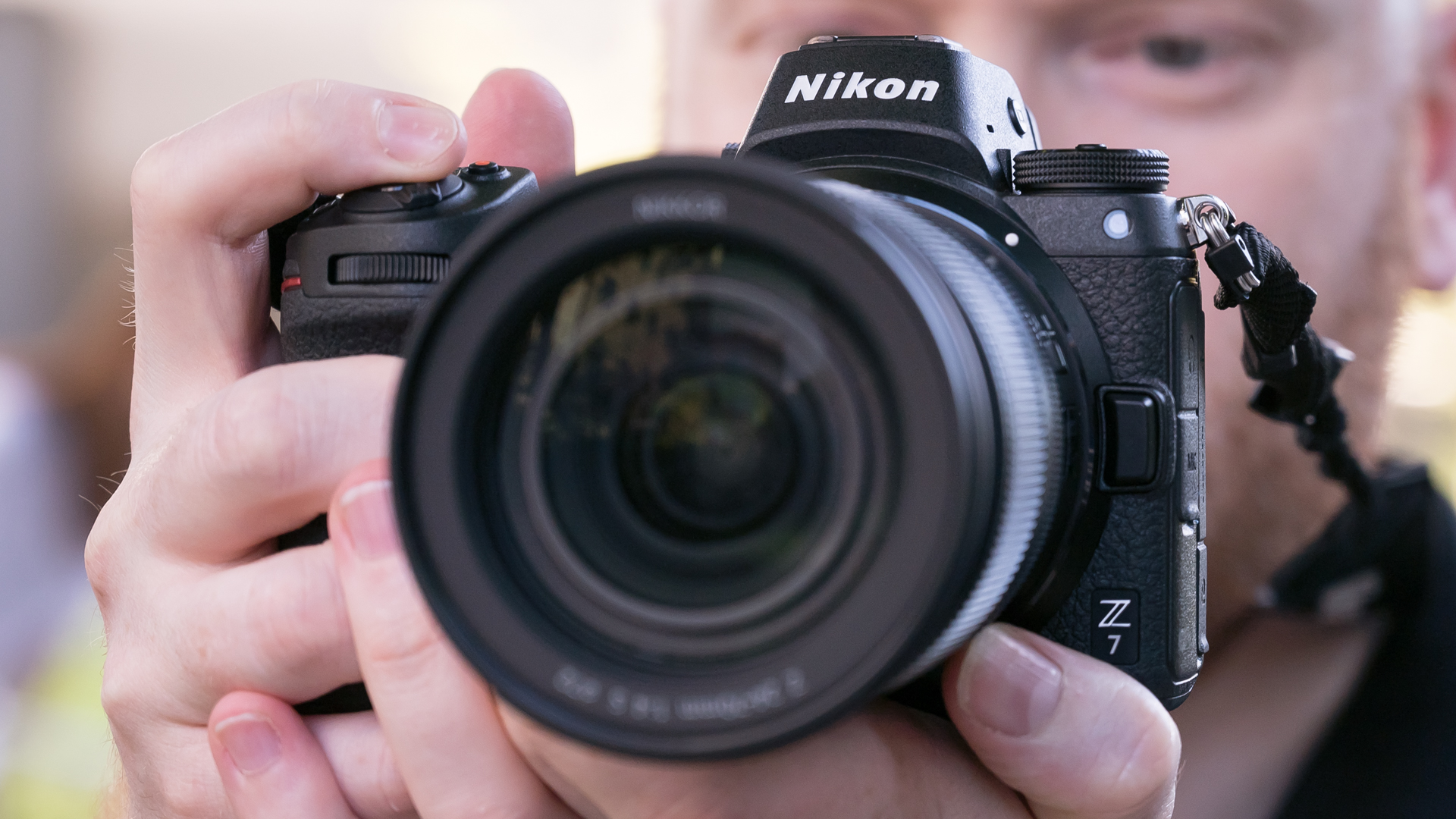 We think we could see at flagship Z9 full-frame mirrorless camera before the year is up
Predicted specs: 61MP sensor | Z mount | 6K video recording | 5.76 million-dot viewfinder | Twin card slots

The Nikon Z7 is one of our favourite cameras right now, for many reasons. Yet, much like Canon's EOS R, it's perhaps not quite the flagship full-frame mirrorless camera many were expecting.
If we look at Sony's A7R IV and A9 models, for example, and Panasonic's upcoming S1H, we can see it's not quite at the top of the tree for pixel count, video specs or burst shooting. And rumors of a more pro-end Z series model, possibly called the Z9 or Z8, have been steadily building as soon as the initial excitement of the Z6 and Z7 had died down a little.
But will it be a sports-focused camera with a more modest sensor resolution or a megapixel beast? Our money is on the latter for two reasons. First, releasing a camera with an autofocus system that's on a par with Sony's Real Time Tracking technology – ie, a camera totally at home shooting action – is going to take some work. Sony is, after all, on its fourth generation of mirrorless camera, while Nikon's Z system hasn't even celebrated its first birthday.
Some may suspect Nikon will have a suitable sports-focused mirrorless camera in time for the 2020 Olympic Games, but it's unlikely to have a native lens selection to match before then. So, it's far more likely that, at least for this particular audience, the company is focusing on bringing this kind of improvement to a DSLR update to the D5 – and there's more on what we think of that below.
Second, with the arrival of the A7R IV, we know a modern 61MP full-frame sensor exists. It's quite possible that such a model would use a variation of this sensor, given that we know Sony supplies sensors to countless other manufacturers for their own products.
We reckon a high-resolution Z9 camera would arrive with stronger video specs than the Z6 and Z7, potentially even matching the Panasonic S1H in being capable of shooting 6K footage, although this would also require beefier processing power and better heat dissipation among other things. We'd also love to see the same kind of 5.76 million-dot electronic viewfinder as we have inside the likes of the Panasonic S1 and S1R, as this is a noticeable step up on the (still very good) 3.69 million-dot finders Nikon fitted its Z6 and Z7.

Nikon D760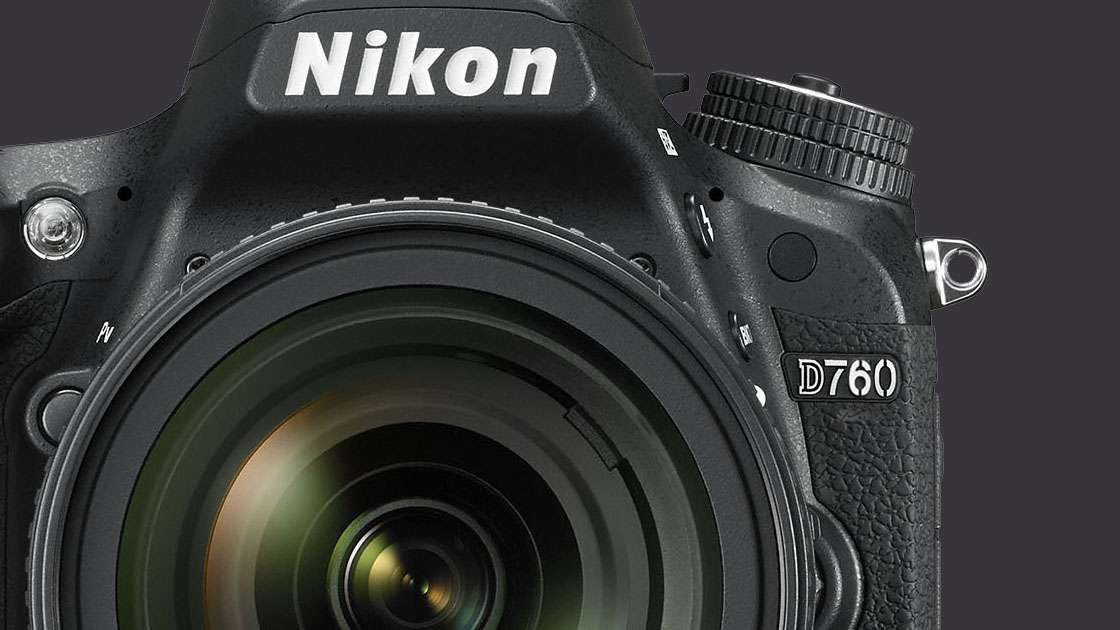 A gentle upgrade over the ageing D750 would strengthen Nikon's FX offerings
Predicted specs: Full-frame 36.3MP sensor | 4K video recording | Tilting touchscreen

While the Z6 and Z7 have grabbed the headlines over the last year, we don't expect Nikon to forget its DSLR heritage.
Over the last three years or so, the D750 has become a renowned and inexpensive full-frame choice in Nikon's stable, but it could really use an update to compete with a number of more recent full-frame offerings.
With the arrival of the D850 with an impressive 45.4MP resolution, could we see the D760 make use of the 36.3MP sensor found in the outgoing D810 and replace the current 24MP chip? Or could it get the same 24.5MP sensor as the Z6?
The D750's maximum 1/4,000sec shutter speed is an understandable compromise to help it to be more reasonably priced, but a compromise regardless. A high shutter speed of 1/8000sec might be on the cards then.
It wouldn't be likely that such a camera would launch without 4K video recording, especially after the 4K-enabled D500, D850 and D5. It's also likely that it will have a tilting display like the D750, but Nikon would probably add touchscreen control too. Finally, don't forget Nikon will introduce its SnapBridge connectivity as well.

Nikon D6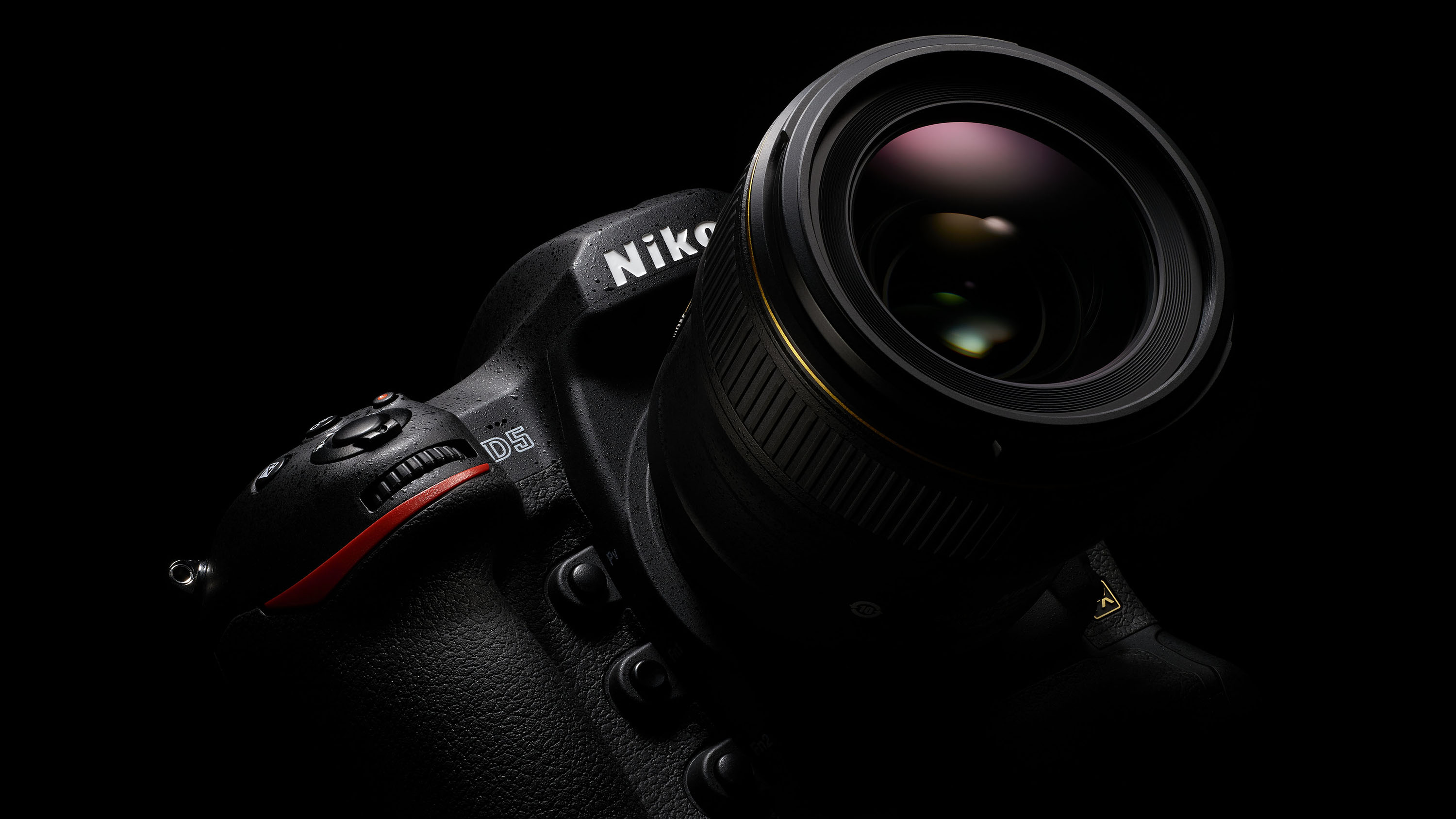 Nikon's flagship DSLR could get a midlife tweak
Predicted specs: Full-frame 20MP sensor | New EXPEED image processor| 14fps burst shooting

Nikon launched the D5 back at CES in 2016, and rather than seeing a 'S' update that Nikon tends to do with its flagship camera every two years, we think Nikon might skip this and release an all-new D6 model.
So what are we likely to see? That's hard to say at the moment, but NikonRumors.com stated last year that the D6 would be available for testing in February of this year.
We think the resolution should remain the same at 20MP, but a new EXPEED image processor could bring a number of improvements – we can't imagine Nikon would be able to extend the maximum ISO range of ISO3,280,000 found on the D5, but the improved processing power should see improved noise handling.
Burst shooting could also be boosted slightly – the D5 can shoot at 12fps with full AF and metering, so we could see a performance bump to 13 or 14fps.
While the 153-point AF system in the D5 is perhaps the most advanced autofocus systems going, we expect Nikon to improve on this even further. We might also see some very subtle tweaks to the handling as well, but we shouldn't see a huge shift in button placement.

New Nikon S-series lenses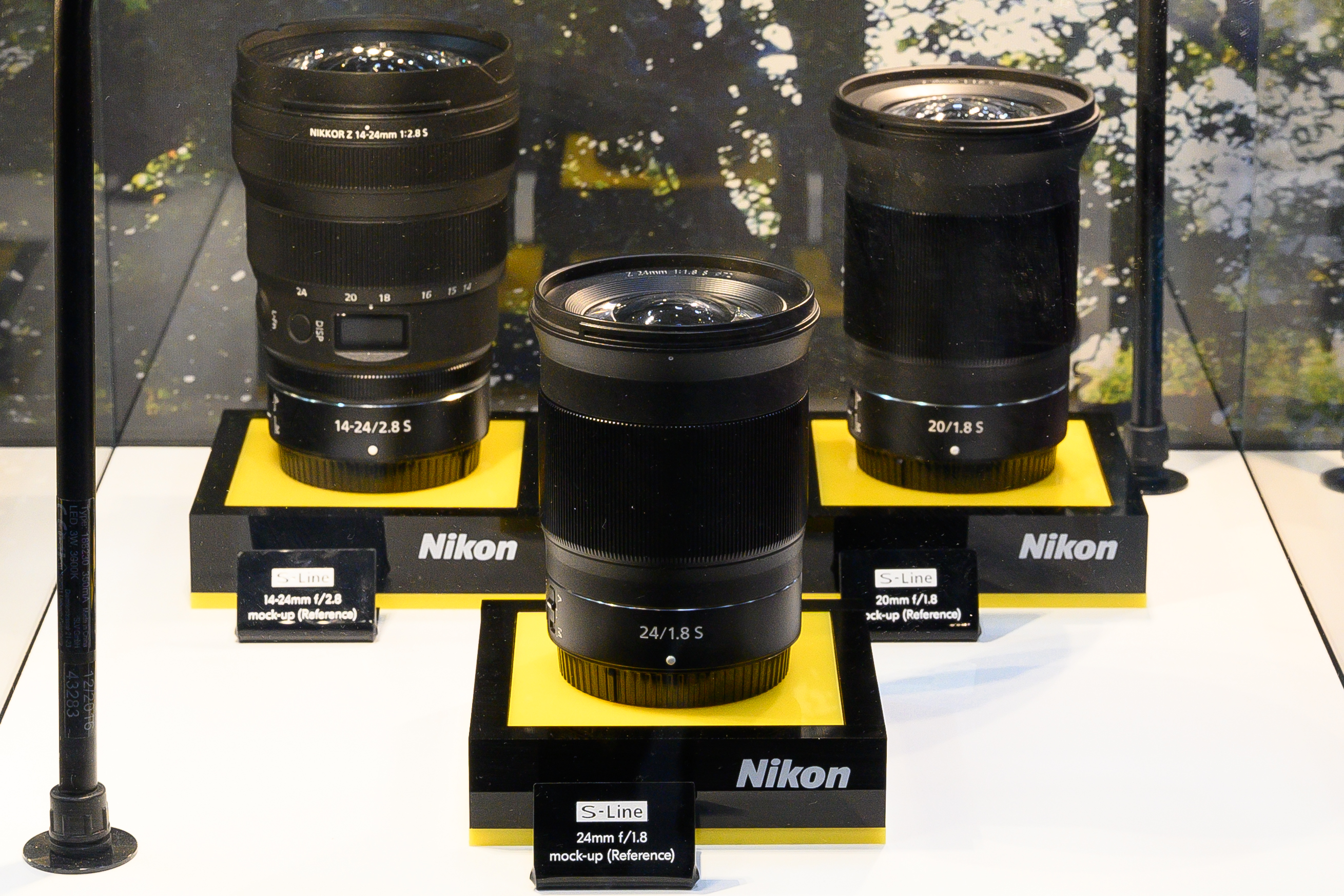 Lots of new lenses for the Z-series cameras are due this year
What we know: At least four more lenses this year and three in 2020.
As with any manufacturer that has just launched a new camera system, Nikon's main challenge now is to introduce many new compatible lenses – and fast.
The company has already released optics that cover some of the most popular focal length/aperture combinations, such as the Z 24–70mm f/2.8 S, Z 85mm f/1.8 S and Z 50mm F1.8 S, and this year will also welcome a 24mm f/1.8 lens that was initially scheduled for a 2020 release.
We'll also be getting the 70-200mm f/2.8 optic, together with the beefy, manual-focus 58mm f/0.95 Noct that was announced at the very start of the series.
Next year, Nikon plans to release 20mm f/1.8, 50mm f/1.2 and a 14-28mm f/2.8 lenses among others and has already started showing off mockups at various shows.
Sony Alpha A7S III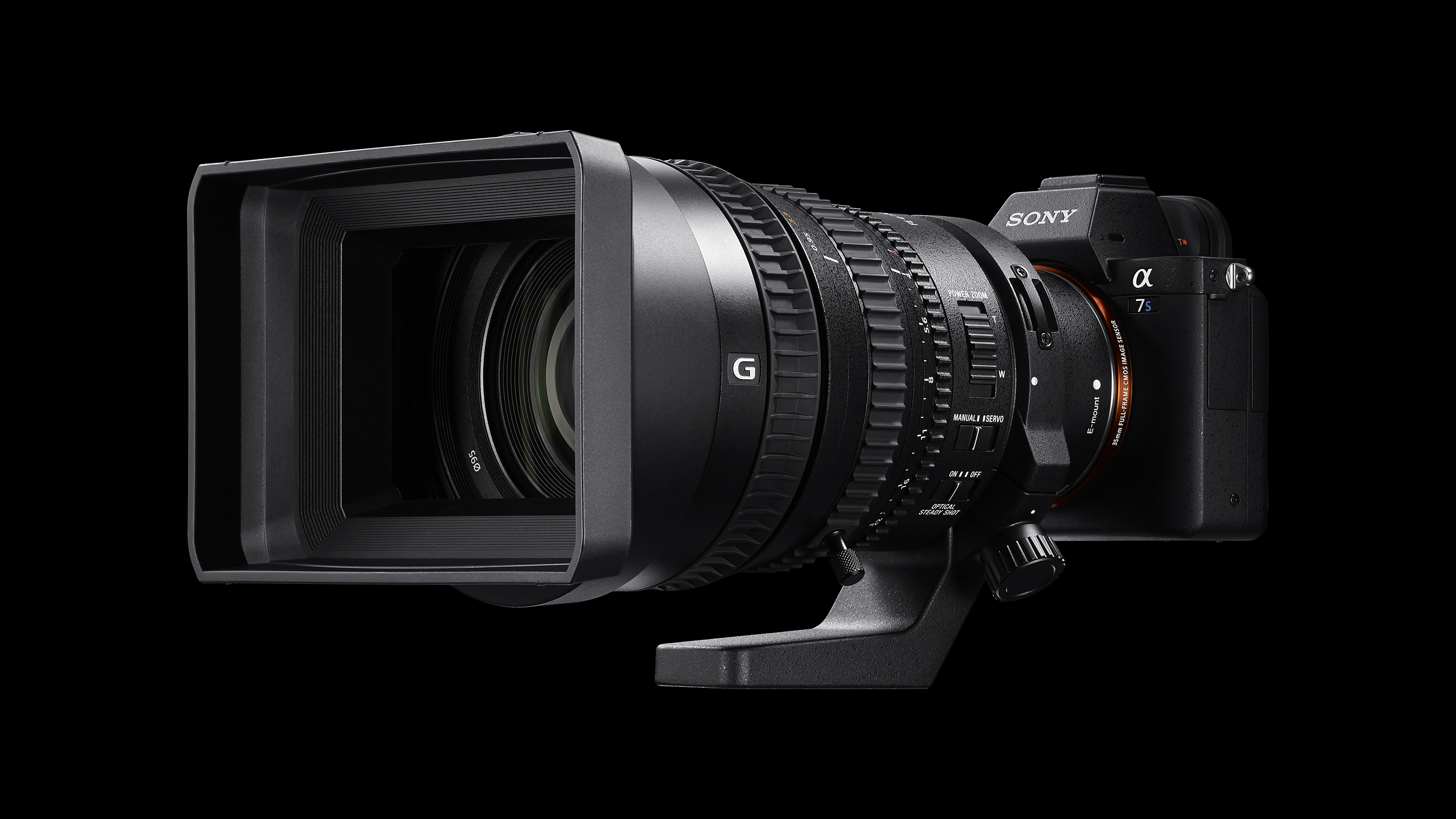 Rumors of an A7S III, and update to Sony's video-focused full-frame mirrorless A7S II camera, continue to grow
Predicted specs: 20MP+ sensor allowing for 6K video | Joystick AF control | Z-series battery

Is there a camera more anticipated than the Sony A7S III? The Alpha A7S II broke new ground at the time of its release, appealing to videographers who required excellent 4K footage and high-level control, together with low-light shooters who appreciated the more modest pixel count, low noise and wide dynamic range not offered by other mirrorless cameras at the time.
Since its release, Sony has given us all manner of other mirrorless Alpha models, from the enthusiast-focused A6400 through to the hugely popular (and rightly so) Alpha A7 III and the most recent 61MP Alpha A7R IV. The latter marks the start of the fourth generation of A7 models – so how come we're still on the Mark II here?
There's clearly massive demand for one, and we can predict many specs and features from those in models released since the A7S II. We don't see any call for a sensor resolution beyond 12MP, although if the camera breaks into 6K video recording – as Panasonic's upcoming S1H will – it will need 20MP at the very least.
Even if the model is capped at 4K video recording, we do expect a new sensor that performs to a higher standard than before, given the company's expertise in sensor design and build.
Handling refinements will no doubt include a dedicated AF joystick, AF-On button and touchscreen interface, all missing from the A7S II but introduced in subsequent models. The model is also highly likely to get a Z-series battery with much higher battery life than the NP-FW50 found inside the A7S II.
The biggest improvements should be seen in video performance. With Panasonic's Lumix GH5S, S1R and S1 models offering a wealth of advanced video features, we'd be disappointed if Sony didn't match or better these. The Alpha A7S II can record 4K 4:2:0 8-bit video, but could we see this increase to 4:2:2 10-bit like the GH5S? Could we see 4K capture at 60/50p possible as well? It would be surprising if not.

Sony Alpha A7000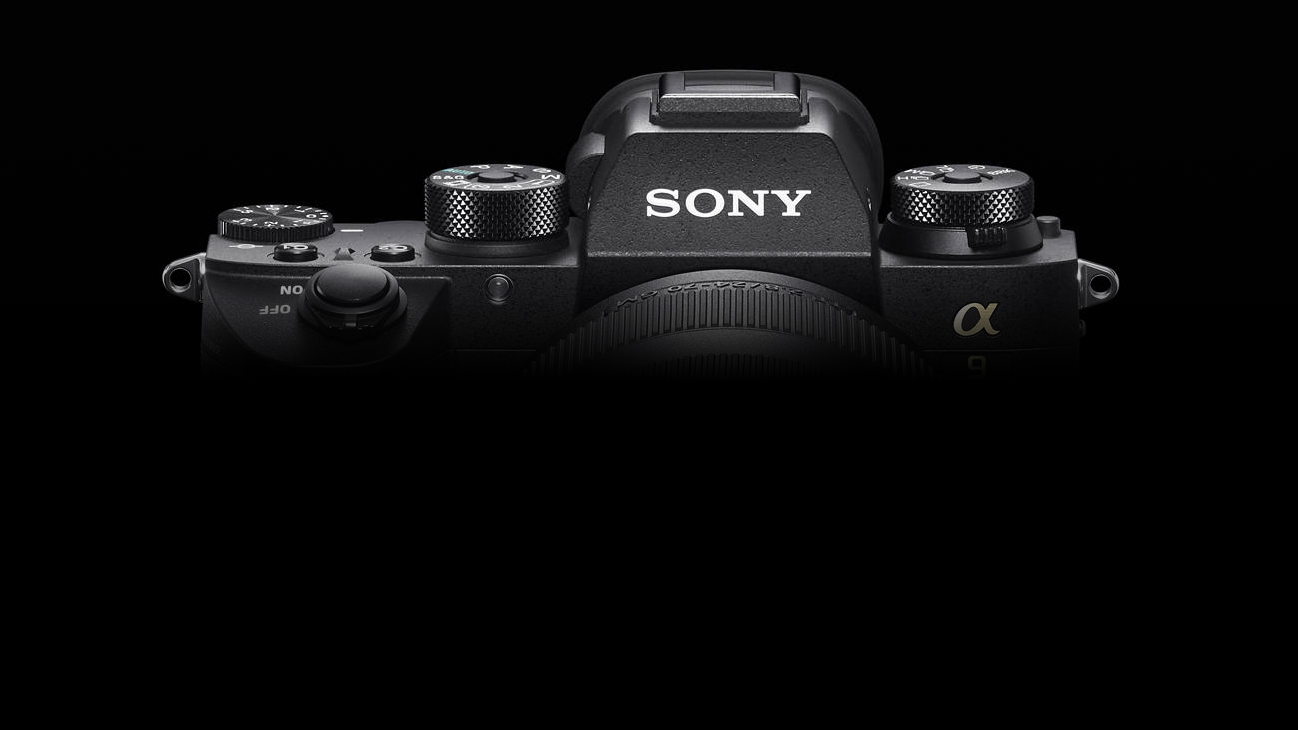 With the A6400 now with us, what might a more senior A7000 bring to the mirrorless party?
Predicted specs: 26MP APS-C sensor | Improved AF | Design similar to the Alpha A9

Sony has shown full-frame users a lot of attention in recent years, and this has left its A6000-series looking a little unloved. The A6000, A6300 and A6500 can all still be bought brand new, as as each camera had a solid set of specs to begin with, all three are still a respectable choices in their price categories.
The company finally showed the line some love with the most recent A6400, which technically replaces the A6300 and has a very capable performance to recommend it, but it's fair to say it wasn't quite the A7000 that everyone was hoping for. So what might the A7000 feature?
A 'baby' Alpha A9, with the A7000 camera borrowing many of the features of the flagship camera that would then be distilled into a camera based around an APS-C sensor. This is something that Nikon has done with its D5 and D500 DSLR models.
Rumors suggest that it matches and in some aspects exceeds the performance of the Fujifilm X-T3, with better AF and in-body image stabilization, while it will match the 20fps burst shooting speed of the Alpha A9.
As for the sensor, Sony's just updated the database of sensors it manufactures, which includes a back-illuminated (BSI) 26MP APS-C sensor, which would be a good fit for the new camera. There's also talk of the Alpha A7000 using a 32MP APS-C sensor as well.
Sony has made great changes to its autofocusing systems in recent generations of camera too, and while the 425-point phase-detect AF system inside the A6500 is still a cracking performer, the eventual update will likely bring speed improvements and additional AF points to form a denser array, with better tracking capabilities.
Design-wise, it's likely the new camera will feature a similar DSLR inspired look to Sony's full-frame cameras, with a raised and centralised electronic viewfinder.

Fujifilm X-Pro3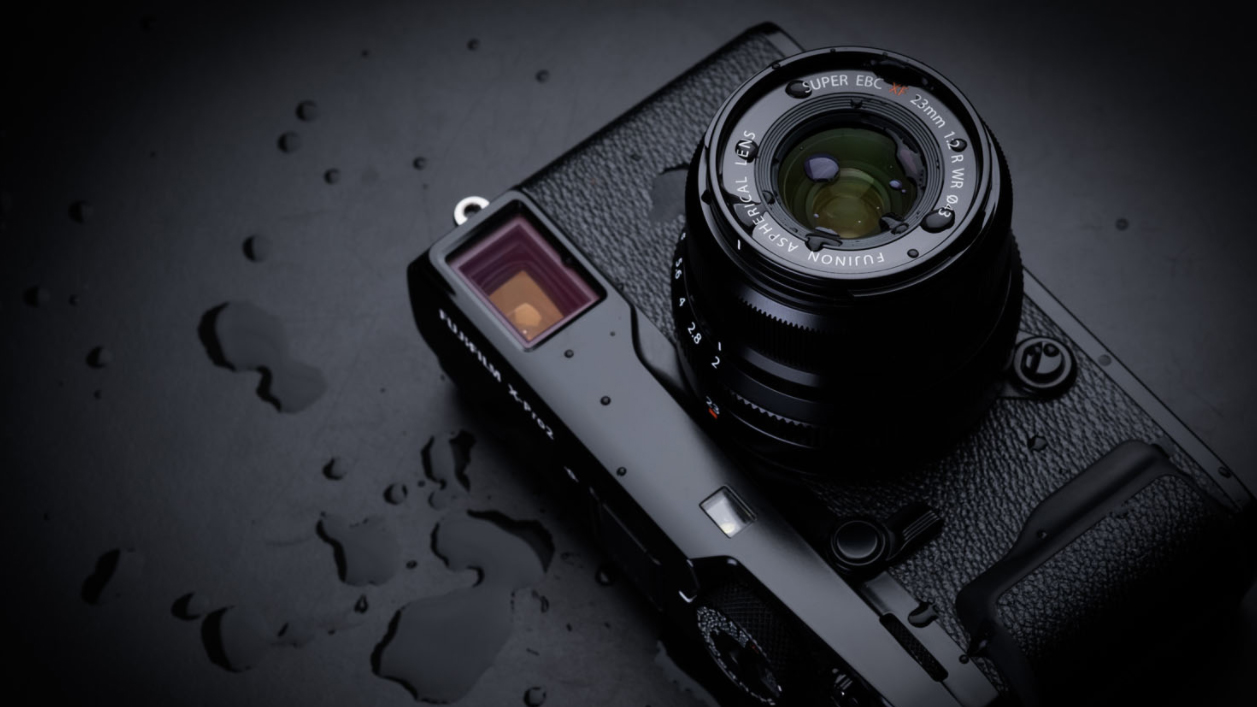 The X-T2 got a new sibling in the X-T3, so where's the X-Pro2's update? 
Predicted specs: 26.1MP back-illuminated X-Trans CMOS sensor | X-Processor 4 | Even better AF with eye detection

The X-Pro3 is perhaps the most anticipated camera from Fujifilm right now. The fact that it's been with us for quite some time, and the recent updates to the X-T series in the shape of the X-T100, X-T30 and X-T3, mean that a switch in focus back to the X-Pro line would be as logical as it would be welcome.
While Fujifilm has kept the model fresh through a slew of firmware updates, these can't address the hardware side of things. So we expect the latest 26.1MP X-Trans CMOS 4 sensor and X-Processor Pro engine, together with boosts to the autofocus system and burst rate at the very least.
We'd also love to see Fujifilm drop the ISO dial within the shutter speed dial as it's just too fiddly, and it would be welcome to have a tilting rear display, although Fujifilm does need to keep the line different from the X-T range, whose models offer this.
When will it show up? The strongest rumors right now claim the model will be announced later this year, around September or October, and that it's already been registered for wireless communication (which is standard for upcoming models, albeit under a code name).

Fujifilm X-H2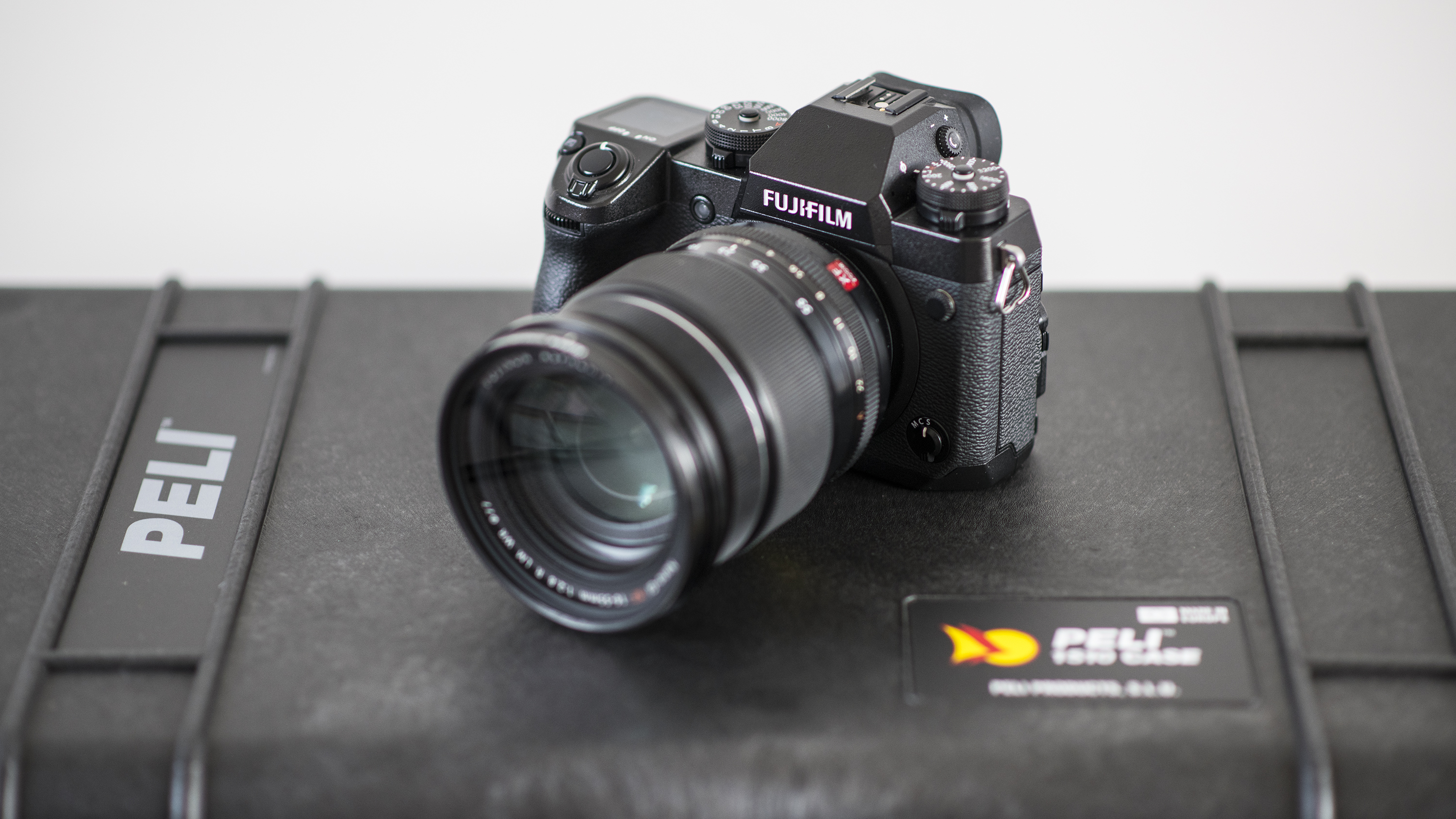 With the arrival of the X-T3 and the medium-format GFX models, the X-H1 is looking a little outdated.
Predicted specs: 26.1MP back-illuminated X-Trans CMOS sensor | X-Processor 4 | Vastly improved AF system with stronger Face and Eye detection

The X-H1 might still hold a handful of charms over its X-series siblings – sensor-based image stabilization, for example, and better support for longer and heavier lenses – but it's really starting to show its age now.
Time for a reboot? We think it's worth Fujifilm giving an X-H2 it a shot, particularly when you consider the wealth of technology that's been gifted to all the Fujifilm cameras that have arrived since the X-H1 was launched.
So, a newer sensor and processing partnership, stronger autofocus with the same improvements to face and eye detection, and maybe even a viewfinder more in line with the 5.76 million-dot beauty we saw inside the GFX 100?
It could be the case that the X-H1 was too niche a camera to attract too much love, and with the X-T line recently updated and the GFX series to populate, there's not enough call for a model between the two. We still think the X-H1 is a great camera – but we'd love to see what Fujifilm could do with a sequel.

Olympus OM-D E-M5 Mark III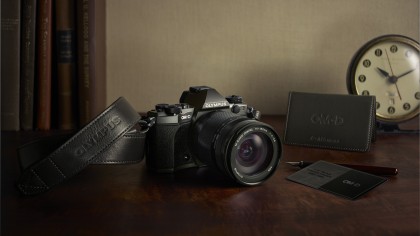 The Olympus OM-D E-M5 Mark II is the odd one out in the OM-D range, so can we expect an update soon?
Predicted specs: 20MP Micro Four Thirds sensor | Core features to remain the same | 4K video

We've seen updates in the shape of the OM-D E-M1 Mark II and OM-D E-M10 Mark III, which just leaves the OM-D E-M5 Mark II to get refreshed in the OM-D series.
We think that for this enthusiast mirrorless camera, Olympus will ditch the 16MP Micro Four Thirds sensor and replace it with the 20MP chip used by the OM-D E-M1 Mark II. The fact that company opted to use a 20MP sensor in its most recent OM-D E-M1X model lends further support to this idea.
We'd expect to see 4K video capture and maybe the excellent 5-axis image stabilization get a tweak to deliver 7-stop compensation like the OM-D E-M1X. Focusing could also get a bump up to 121 points.

Olympus M.Zuiko Digital ED 150-400mm f/4.5 TC1.25x IS PRO plus six further lenses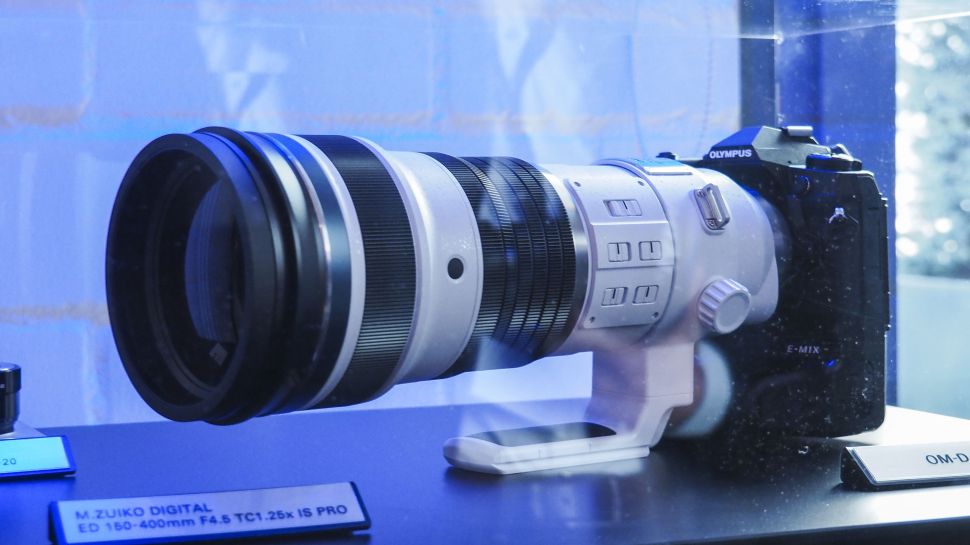 Olympus has already confirmed that it's working on the M.Zuiko Digital ED 150-400mm f/4.5 TC1.25x IS PRO, and this should be with us sometime next year.
The lens is set to follow the Canon EF 200-400mm f/4L IS USM Extender 1.4x and Nikon AF-S 200-400mm f/4G ED VR II in having an integrated teleconverter.
The company also updated its roadmap earlier this year to show that it will have seven further lenses on the way. While the focal lengths and specs of these have not been disclosed, the company confirmed that four of these – two telephoto zooms, one wide zoom and one standard zoom – would fall under its high-end 'Pro' label. These are set to be joined by a high-magnification zoom and super-telephoto zoom lenses.

Panasonic's new lenses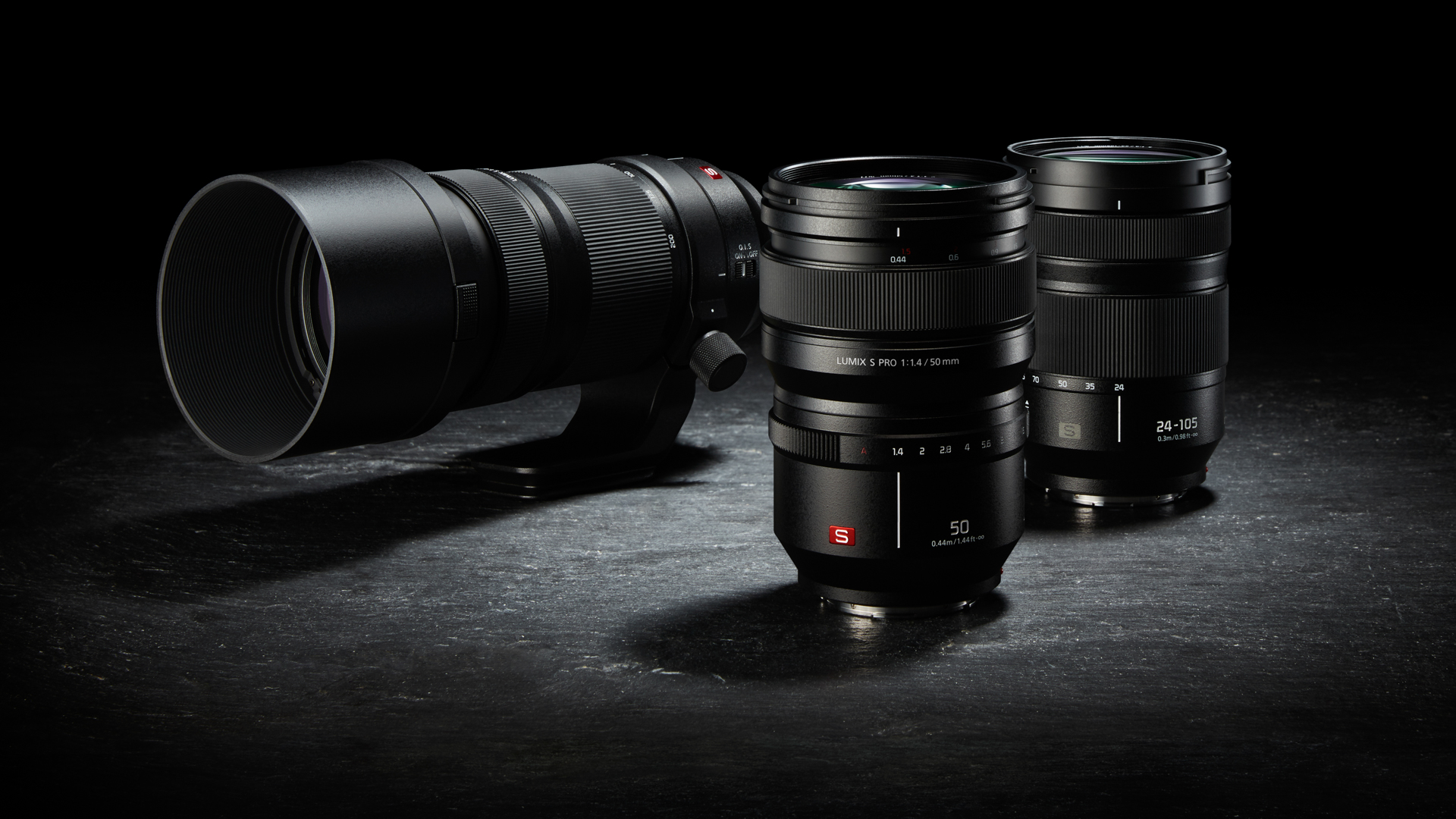 A sizeable collection of lenses to support the new S1R and S1 cameras is on its way
Predicted specs: At least ten new lenses released throughout 2020

Having just launched the S1R and S1, two full-frame mirrorless cameras in a brand new S system, and then followed it up by the 6K-capable S1H, Panasonic is entitled to lay low for a while. Yet, the promise of ten new lenses to be released before the year up shows there's little chance of that happening.
The company has already confirmed the Lumix S 24-105mm f/4 Macro O.I.S, S PRO 50mm f/1.4 and S PRO 70-200mm f/4 O.I.S optics, but a roadmap shown at the S1R/S1 launch reveals that it will focus its attention on 24-70mm f/2.8, 70-200mm f/2.8 and 16-35mm f/4 options. The promise of at least seven further lenses on top of that leaves plenty of space for interesting primes, potentially some with particularly wide apertures.
1.4x and 2x teleconverters are also set to arrive at some point in the year and 2020 should bring two fixed-focal-length lenses in addition to a macro and super-telephoto optic. This system may just be getting started, but knowing how prolific Panasonic has been with its G series cameras gives us plenty of hope that it will flourish in little time.