The Samsung Galaxy Book S is more than likely the company's next premium laptop, but it seems to take a turn away from some of Samsung's recent devices. Unlike recent Galaxy Book laptops, the new Galaxy Book S has a traditional clamshell design.
The Galaxy Book and Galaxy Book 2 have had 2-in-1 designs like Microsoft's Surface Book and Surface Pro series. But, from the leaks we've seen, the Galaxy Book S won't have a detachable tablet section.
Instead, Samsung's new laptop will go with a thin-and-light form factor. And, unlike Microsoft's Surface Laptop, it doesn't appear to change up the screen to a 3:2 aspect ratio.
We'll know more in short order at Samsung's Unpacked 2019 event in Brooklyn, New York – widely expected to be the debut of the Samsung Galaxy Note 10.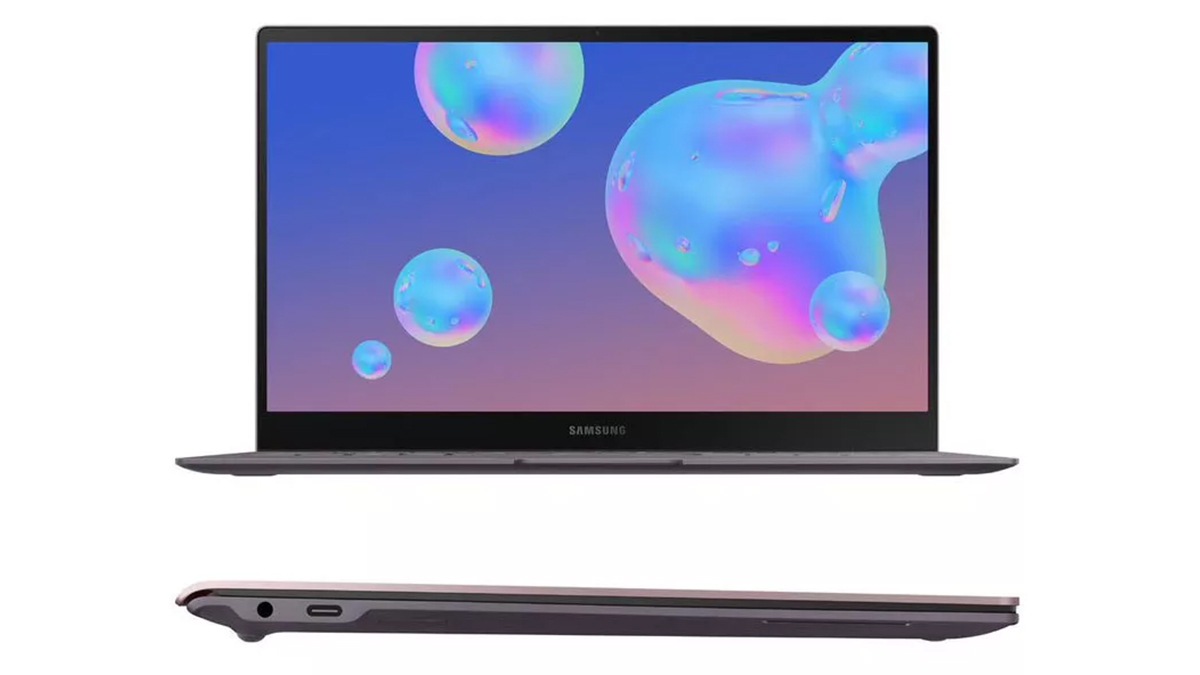 Cut to the chase
What is it? Samsung's new clamshell-style laptop
When is it out? Maybe as soon as today
How much will it cost? Likely in the ballpark of $1,500 (about £1,225, AU$2,175) and up
Samsung Galaxy Book S release date
Samsung has a launch event for the Galaxy Note 10 today, and it's highly possible that the company could launch some other devices alongside the Note 10. We already expect more details on the Samsung Galaxy Watch Active 2 at the event.
We've been anticipating a proper successor to the Samsung Galaxy Tab S4, and the Galaxy Tab S6 is on its way in September. Samsung may take some time at the Note event to talk about the tablet, but it may also introduce the Galaxy Book S. If it does, we'd expect it to go on sale soon.
Samsung Galaxy Book S price
We don't have any firm price information on the Galaxy Book S yet, but we do have some details that can help use take a stab at the pricing.
Given that it's part of Samsung's Galaxy Book series, we anticipate a decent premium starting price point. From the leaked images we've seen, it's clearly boasting a thin and light design that should also factor into the price.
Packing serious hardware into a small form factor comes at a price. And, based on previous rumors, its possible the laptop will have up to an 8-core processor with a base clock of 2.84GHz and 8GB of RAM.
If we thought that was going to be an 8-core Intel processor, then the price would likely be more in the ballpark of $2,000, but we've thought this could be an ARM-based processor instead. And, while we may have leaned toward a Qualcomm Snapdragon chipset, Samsung just announced its own Exynos 9825 chipset built on a 7nm process using extreme ultraviolet lithography.
We haven't seen the clock speeds for that chipset yet, but it could line up with the 2.84GHz previously rumored. And, it would make more sense of the combination of 8GB of RAM with an 8-core processor. In this case, we could see the Galaxy Book S coming closer to $1,500 (about £1,225, AU$2,175) for the most basic option. If Samsung also launches models with higher resolutions, OLED displays or 5G connectivity, then we expect those would have a large uptick in price.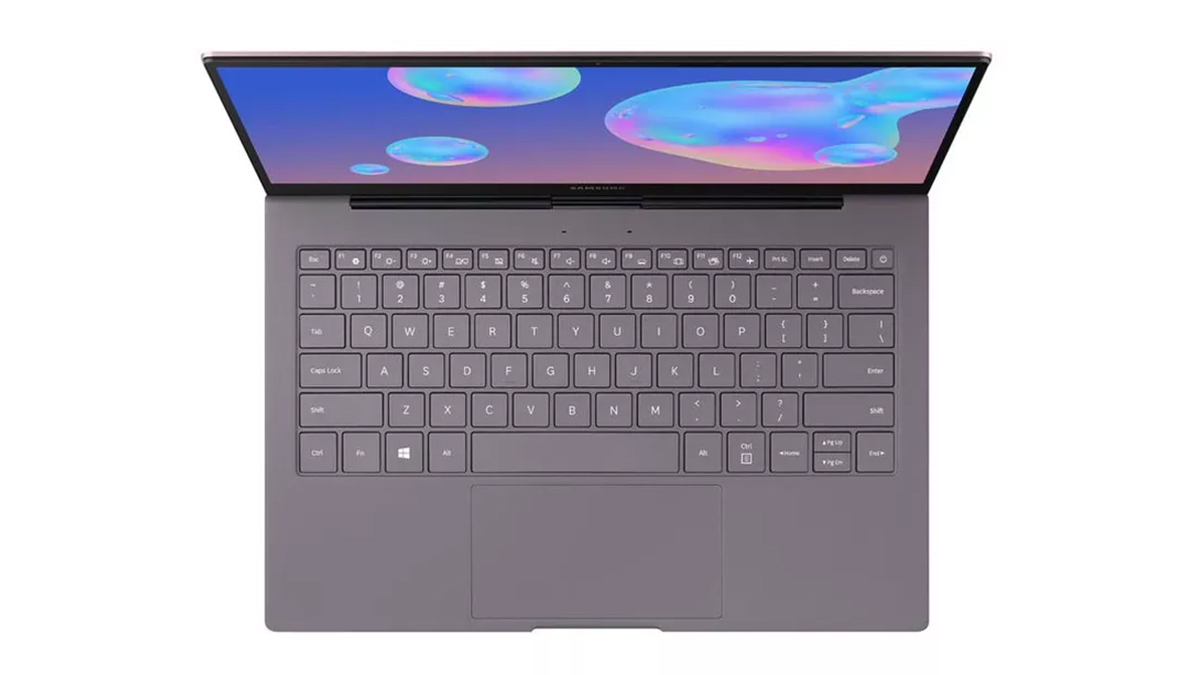 What we want to see from the Samsung Galaxy Book S
We've only got a few rumors and leaks to go on so far, but they're enough to give us some hopes for what we could see in the Galaxy Book S. Some things may only be a wish though, as Samsung choice of chipset and launch timing could dramatically limit possible features. But, here's what we'd like to see.
Incredible battery life
If Samsung is using its 7nm EUV Exynos chipset, it could boast some incredible energy efficiency. And, in turn, that could allow the Galaxy Book S to offer an extra-long battery life without majorly sacrificing performance. This could also be the case just as well if Samsung is using Qualcomm's Snapdragon 8cx processor.
Wi-Fi 6
Samsung has already implemented Wi-Fi 6 connectivity on its Galaxy S10 line of smartphones, and new products should adopt the standard. Yet, some products still go with 802.11ac wireless. For the Galaxy Book S to be more future-ready, Wi-Fi 6 should definitely be included.
Thunderbolt 3 or USB 4 ports
This is really just standard these days. From the leaks we've seen, the Galaxy Book S appears to have just a 3.5mm headphone jack and two USB-C ports. Those ports would be a serious limit (especially while charging) unless they have the added bandwidth of Thunderbolt 3 or USB 4. But, Thunderbolt 3 is unlikely if Samsung uses its own chipset, and we don't expect to see USB 4 in machines anytime soon.
5G connectivity
While productivity machines have been adding LTE connection options in the last few years, newer devices will have to start offering 5G connections. And, if the Galaxy Book S is using a smartphone chipset, it may be that much easier for Samsung to implement a 5G modem.
More than 8GB of RAM
An offering of 8GB of RAM is going to be enough for a lot of people, but if you do any degree of multi-tasking, it can become a serious limitation, especially with the Chrome browser. If the Galaxy Book S is going to serve as a productivity machine, a bit more memory will be important.
Better performance in Windows
One issue that held back the Galaxy Book 2 was its use of a Qualcomm processor. While the Exynos would be a slightly different story, it would still be a mobile chipset used to run Windows 10. The Snapdragon 850 chipset fell far short of AMD and Intel processors' performance in laptops. And, the Exynos 9825 will have to prove itself to make the Galaxy Book S worthwhile.