The best 2-in-1 convertible laptop in 2021
As laptops became ubiquitous in the modern world, the sub-categories of portable computing solutions grew to become household phenomena as well, and this includes the mighty 2-in-1.

This category offers up some of the best features of the laptop and the tablet in one schmick package, and while they started out as relatively low-powered machines, they are now increasingly more capable.

What defines a 2-in-1 is its ability to morph from a laptop as we know it – complete with keyboard and trackpad – to a tablet with a touch interface. Some products, like Microsoft's Surface Book range, allow for the keybed to detach completely, while others simply flip it around the back of the device.

Generally, a device in this category will have compatibility with a stylus, making it an ideal companion for creatives and professionals on the go, although not all of them will include a stylus by default.

Here, we've gathered all our knowledge from extensive reviews, benchmarks and field tests, and put together a list of the most worthwhile 2-in-1s on the Australian market today.
The best 2-in-1 laptop in Australia at a glance
HP Spectre x360 (2020)
Microsoft Surface Book 3
Lenovo ThinkPad X1 Yoga Gen 6
Microsoft Surface Go 2
Dell XPS 13 2-in-1 (2020)
Lenovo IdeaPad Duet Chromebook
HP Spectre x360 (2021)
Lenovo Yoga 9i
HP Elite Dragonfly G2
Lenovo ThinkPad C13 Yoga Chromebook
HP Envy x360 15 (2021)
Looking for a more conventional laptop? Check out our guide on the best laptops in 2021.
Compare Australian prices on the latest 2-in-1s on Getprice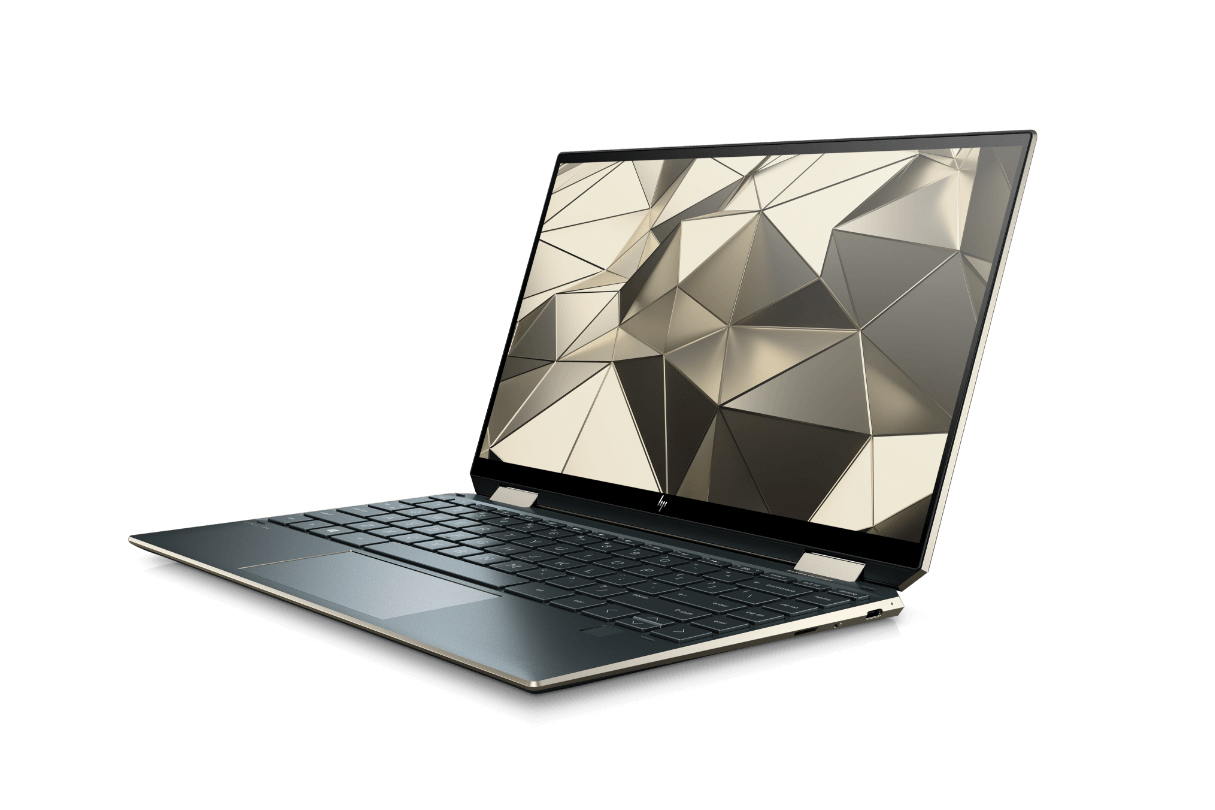 The 2020 version of HP's beloved and highly praised Spectre x360 is certainly not the latest 2-in-1 on the market, but in Australia, it still presents the best value proposition (especially now that it's regularly reduced). Its impeccable 2-in-1 design and pristine gem-cut chassis, security features and Bang & Olufsen speakers are certainly striking, and the 10th-gen Intel chipset and Intel Iris graphics keep up admirably in today's market. If you care about aesthetics as much as you do performance and overall quality, this is the laptop for you.
Read the full review: HP Spectre x360 (2020)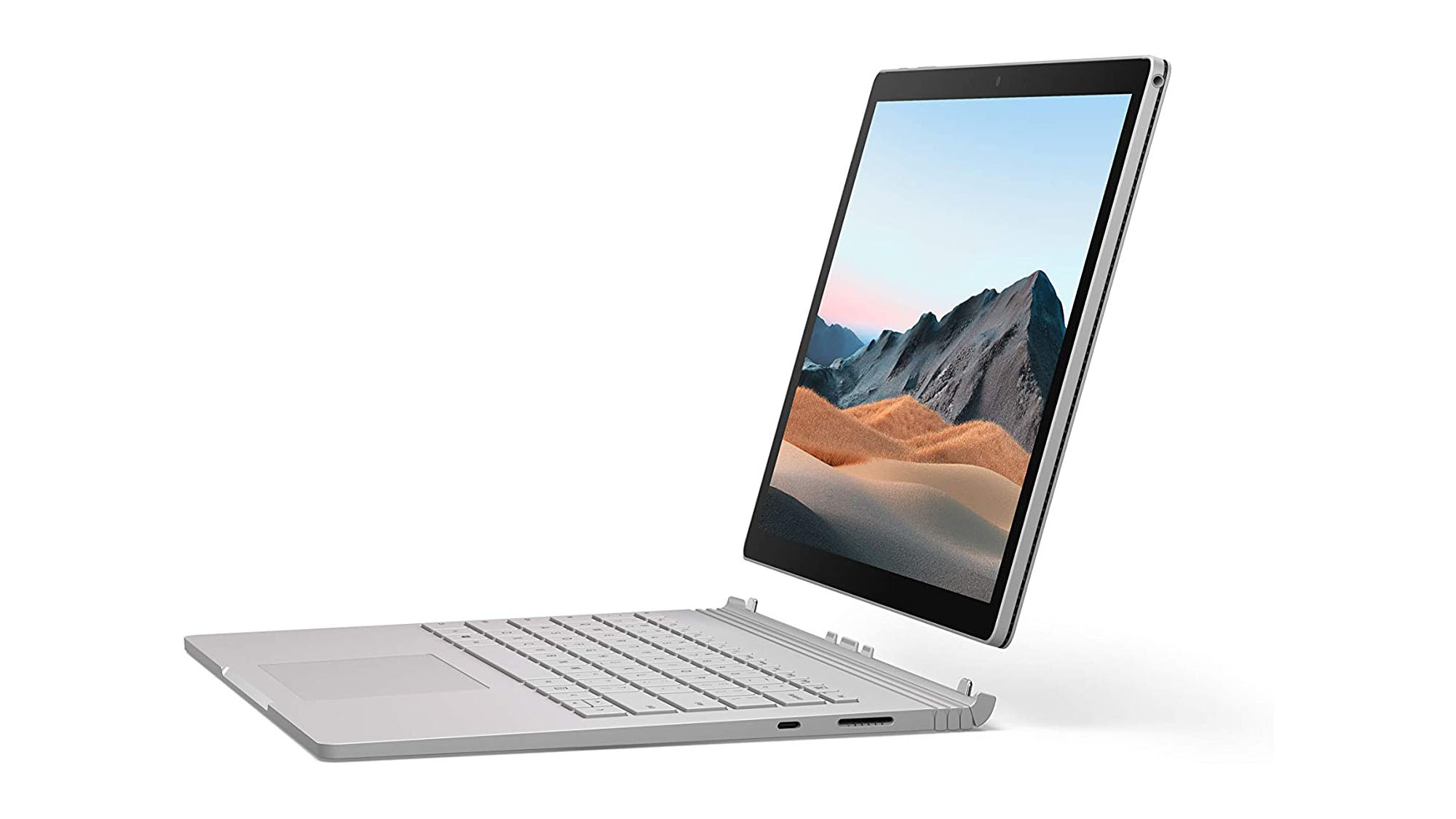 In many ways, the Surface Book 3 is an example of just how far the best laptops have come in just a few short years. It has an extremely premium piece of kit – with one of the best displays we've used in a laptop, a keyboard that will put the MacBook Pro's new Magic Keyboards to shame, and a hybrid design with a removable screen. At less than an inch thick, and only 12.3 x 9.14 inches for its 13-inch model and 13.5 x 9.87 inches for its 15-inch version, this is also among the best Ultrabooks and best 2-in-1s around. It doesn't necessarily have the strongest processor when compared to many rivals on this list, so you'll need to weigh up this delightful form factor against your more intensive computing needs.
Read the full review: Microsoft Surface Book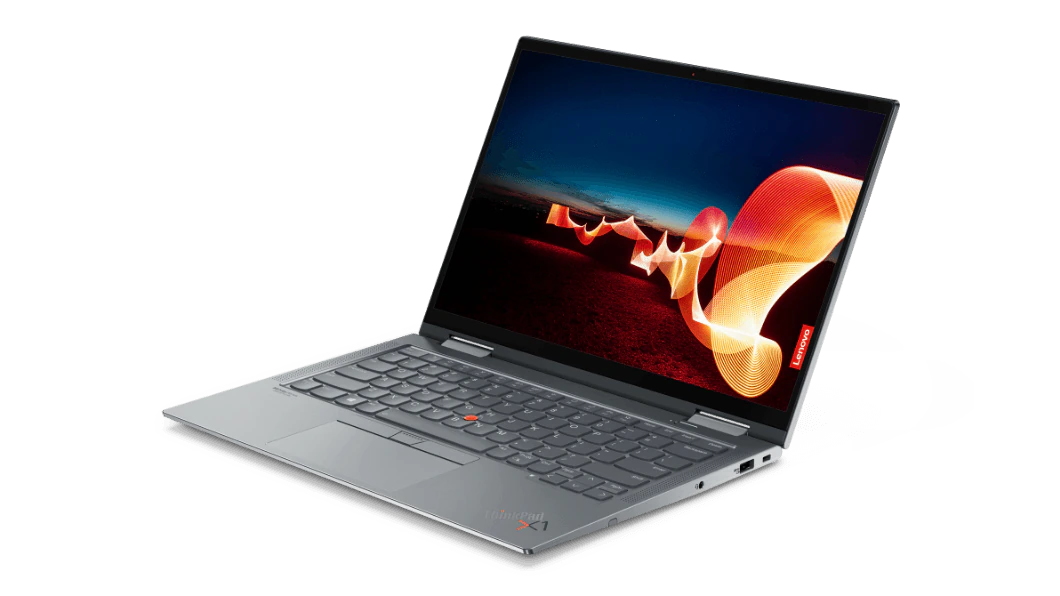 The Lenovo ThinkPad X1 Yoga Gen 6 isn't just among the best 2-in-1s out there. It's also among the best laptops 2021 has to offer, touting sheer power, an excellent battery life, and a breathtaking 16:10 display. Of course, being an Evo-certified laptop targeted for business professionals, it comes with many security add-ons for business users. It's a little on the expensive side, but if you can afford it, it's well worth the price. Especially because it comes with a few extras like an SD card slot and a garaged stylus.
Read the full review: Lenovo ThinkPad X1 Yoga Gen 6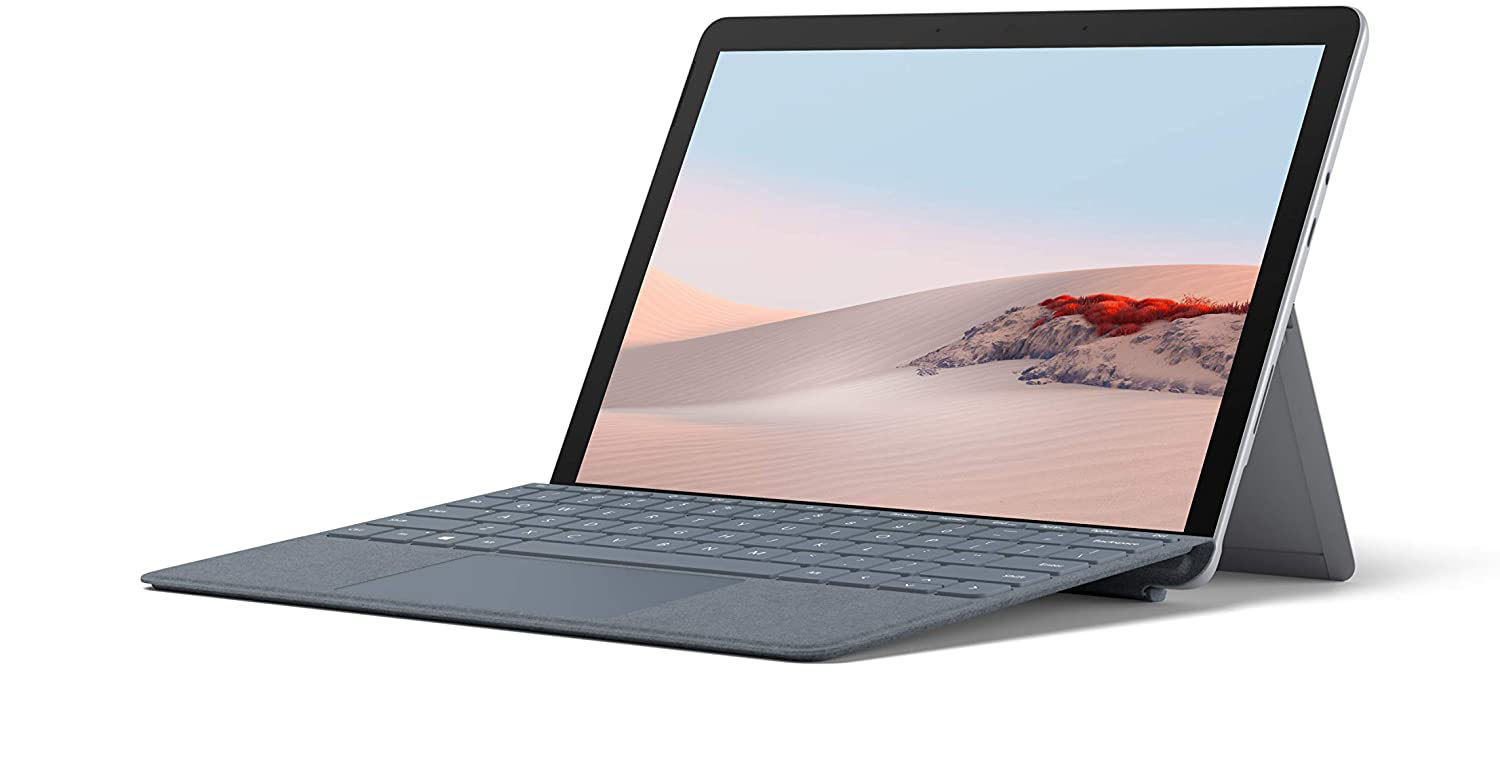 Microsoft's devices are known for their higher price tags, which is why the Surface Go line proves popular with the more budget-conscious crowd. It's Microsoft's best affordable premium tablet, and the follow-up, Surface Go 2, continues that tradition with its reasonable price and premium design. It even runs the full Windows 10 operating system, so it's even more capable than other tablets out there as far as what applications it can run. Unfortunately, as with the original, it suffers from the same curse of being underpowered, especially at the base configuration. However, it does offer a slight bump in performance over its predecessor. If you're looking for a solid and affordable 2-in-1 and the above options are way out of your price bracket, then this is the one for you.
Read the full review: Microsoft Surface Go 2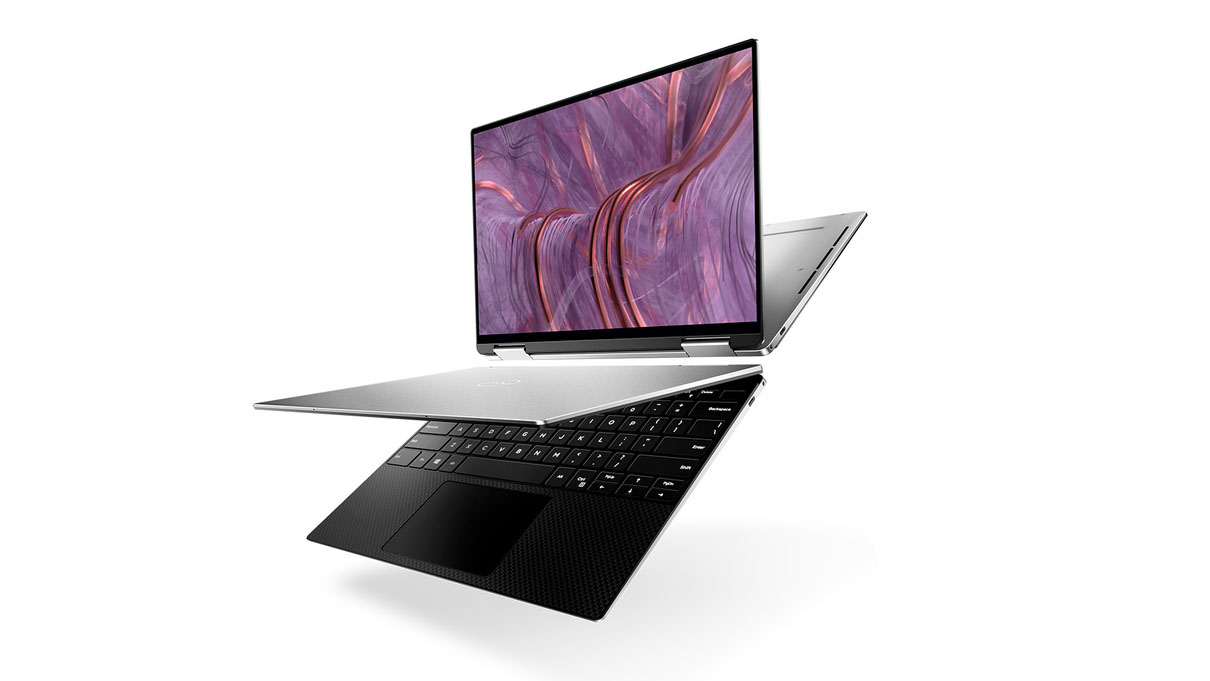 It may now have penetrated the premium game, forcing its budget-conscious fans to look for cheaper alternatives, but that higher price tag hasn't changed the fact that these are some of the best laptops in the world, with the Dell XPS 13 2-in-1 (2020) touting more versatility thanks to its hybrid design. We love this laptop so much, we'd get it just for the pleasure of using it. But, if that price is holding you back, let us assure you: this is worth paying extra for.
Read the full review: Dell XPS 13 2-in-1 (2020)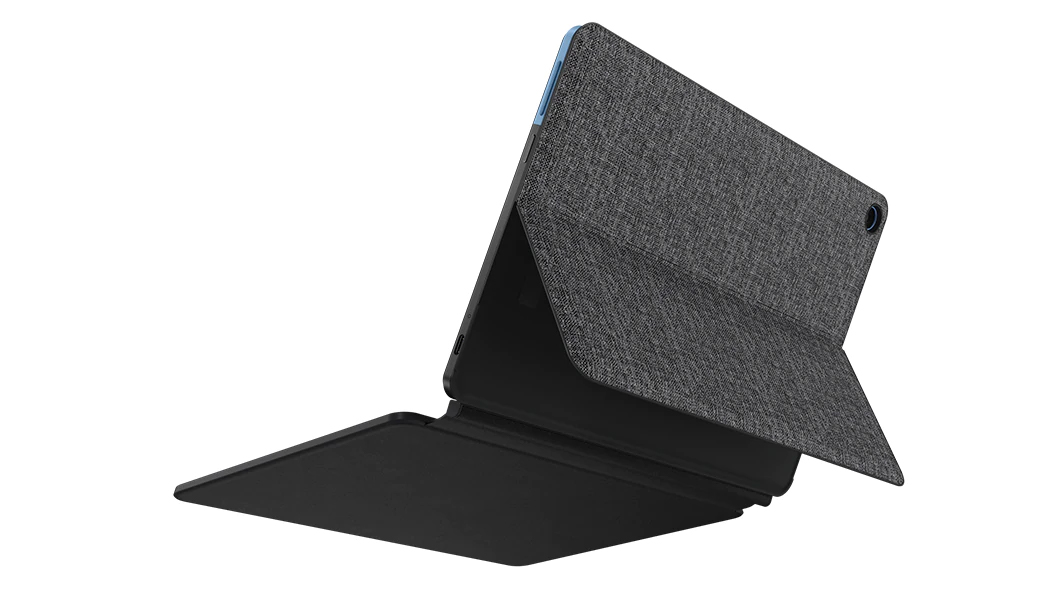 Is it a Chromebook or is it a tablet? Well, luckily, you won't have to decide. True to its name, this Chromebook delivers two form factors in one, while utilizing the versatility of the Chrome OS and setting you back much less than many of the top Windows tablets out there. Of course, true to its Chromebook nature, its battery packs an incredibly long life of almost 22 hours – you could pull an all-nighter, work through the day and mid-afternoon, and you'll still pass out before it runs out of juice. For this price, sacrifices have to be made, naturally – the keyboard is tiny, the trackpad isn't as reliable, and the charger and headphones share one port. However, if budget is your top priority, this is definitely among the best 2-in-1 laptops.
Read the full review: Lenovo IdeaPad Duet Chromebook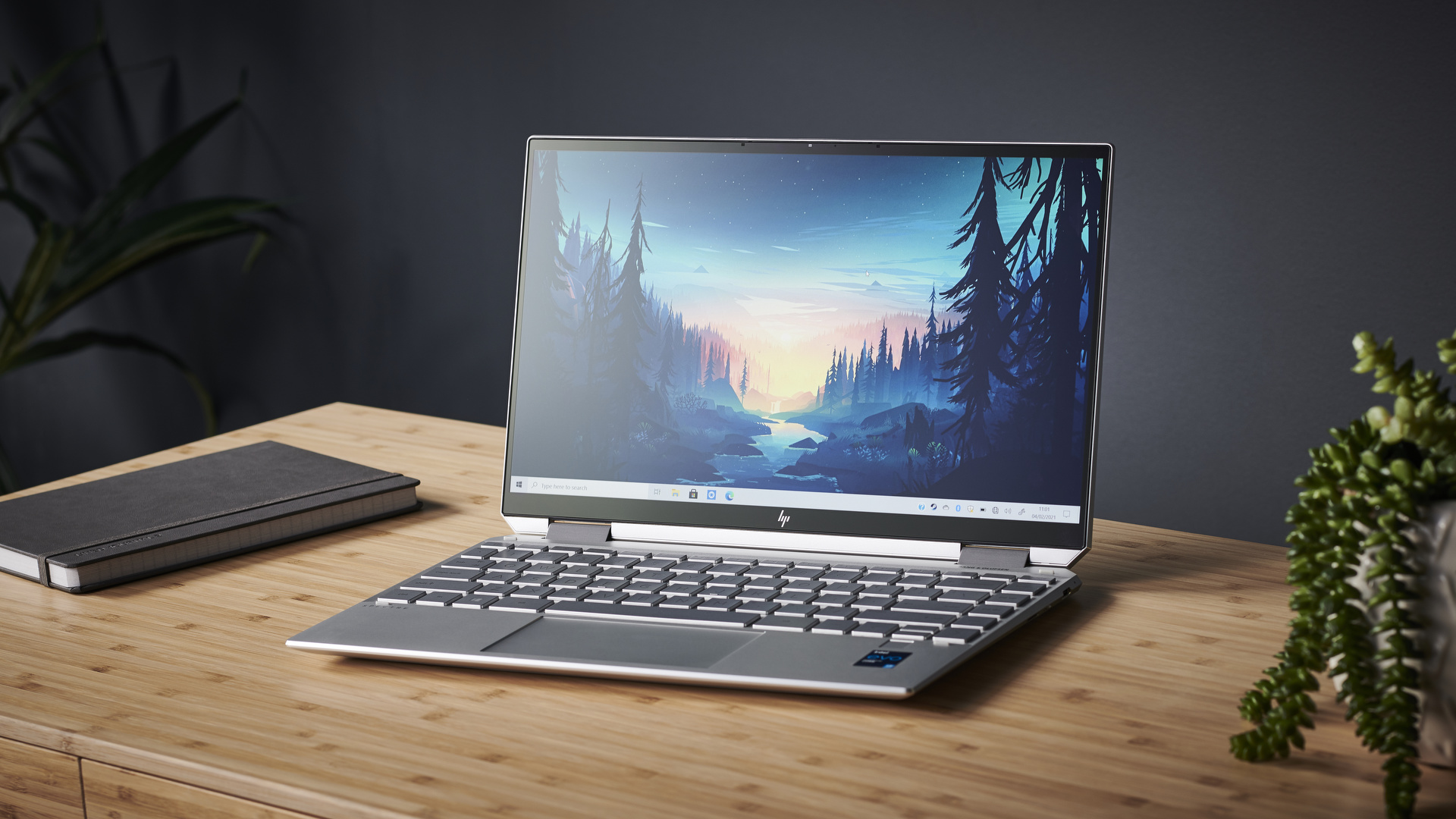 The HP Spectre x360 (2021) is the newest in the flagship product line and continues the tradition of pairing elegance and premium design with the newest in specs for a 2-in-1 laptop that's as much substance as it is style. This gorgeous Windows laptop comes with the new 11th-gen Intel CPU and enough battery life to get you through a long day at work. Its 2-in-1 factor can be bulky for those making use of its tablet mode, and it can get rather loud in operation, and compared to its global pricing, isn't nearly as appealing in Australia as last year's model.
Read the full review: HP Spectre x360 (2021)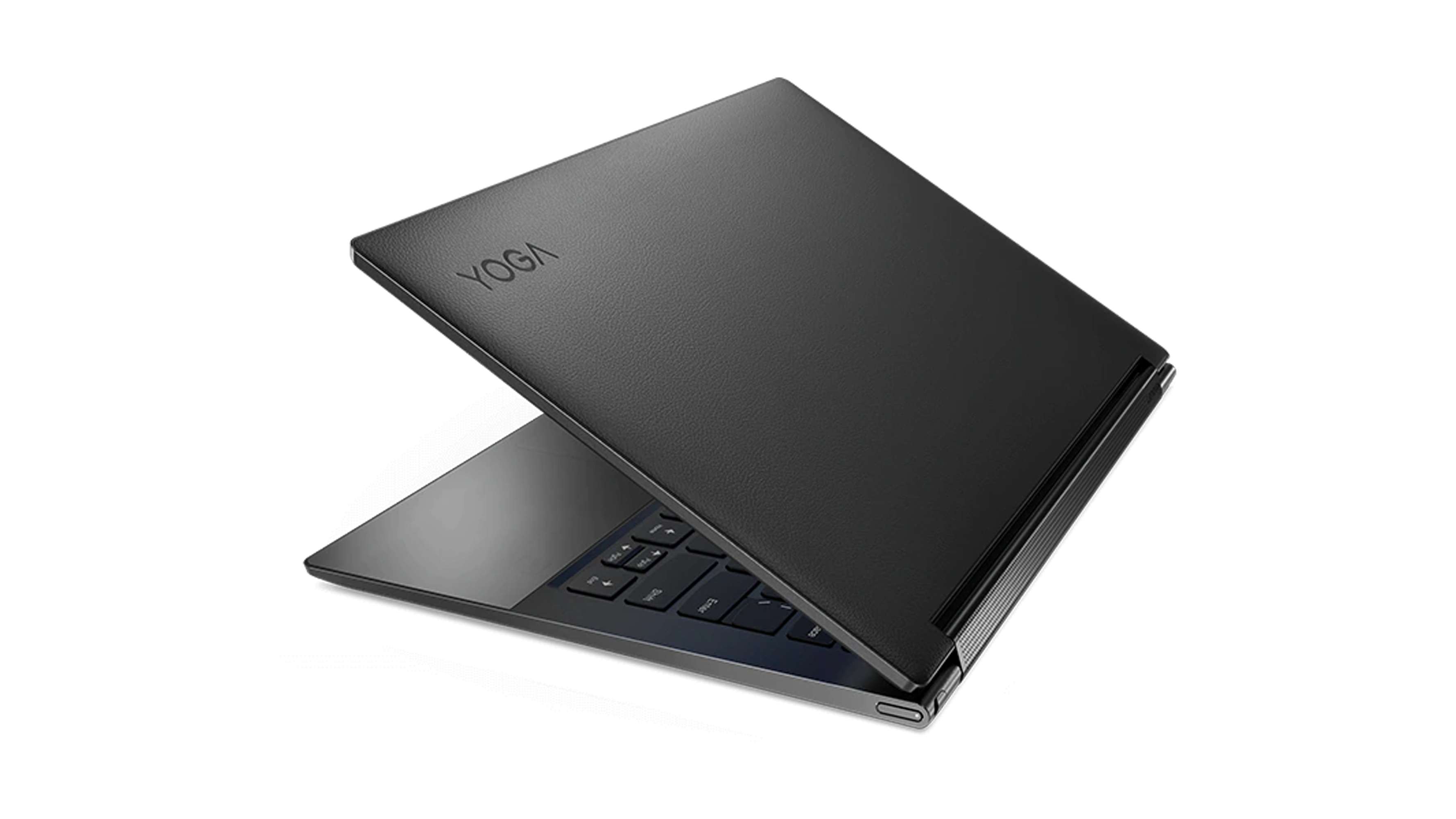 If you want a high-performance 2-in-1 laptop that will keep going long after its rivals have given up, the Intel Evo-certified Lenovo Yoga 9i is the best 2-in-1 laptop for you. The price of entry here isn't what you would categorize as cheap, but given the power, battery life, and premium features like the rechargeable Lenovo Active Pen and its reasonably-quick pen charging dock built-in on the laptop, it's actually quite reasonably priced. This means that you're getting a lot of value for paying just a bit more.
Read the full review: Lenovo Yoga 9i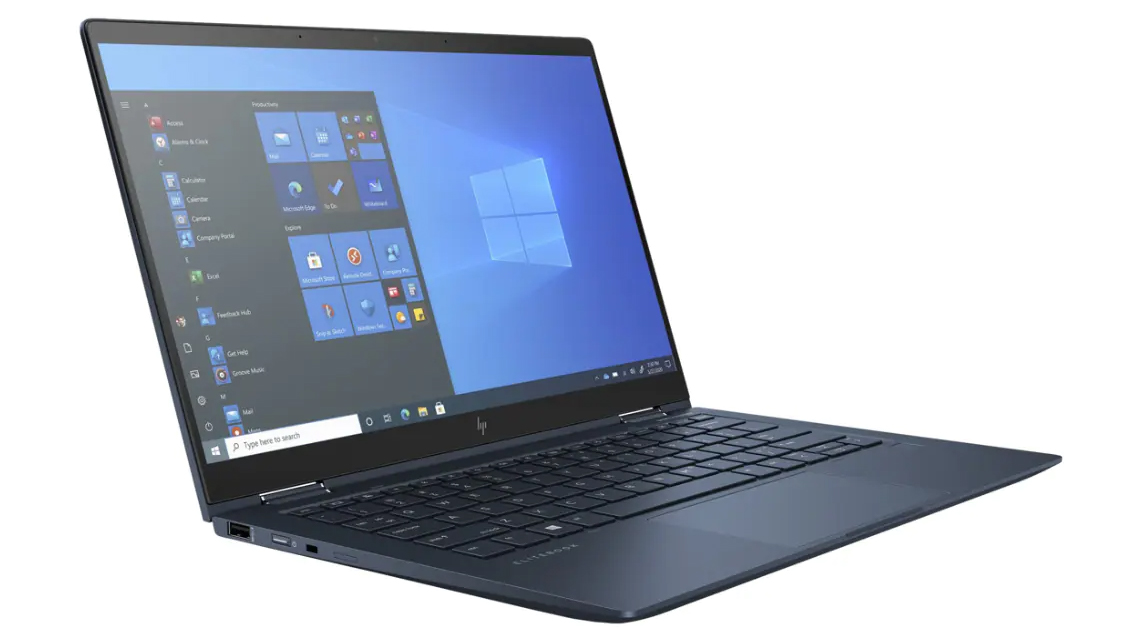 HP's impressive business laptop is back with its smart design, great battery life, and 2-in-1 prowess. The HP Elite Dragonfly was among the best HP laptops, and it's successor is following in its footsteps. Of course, being a follow-up, it's more powerful now than its predecessor. Now, the line is touting 11th-gen Intel Core chips, Intel Iris Xe graphics, and now a 4K display, upgrading from its previous Full HD models. Of course, there's a whole lot more to love here. It might just be as close to being the perfect business laptop as any manufacturer can get, but it's also stylish enough to appeal to the more casual users. That is, if they can afford it – as this laptop is as expensive as it's always been and in Australia, that price is even more severe.
Read the full review: HP Elite Dragonfly G2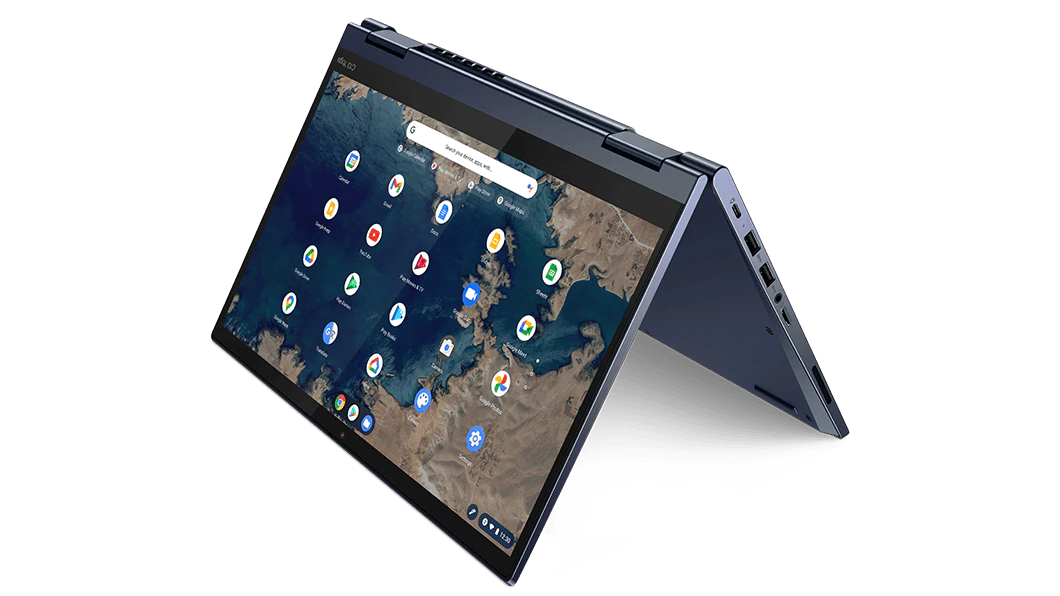 The Lenovo ThinkPad C13 Yoga Chromebook is one of the most powerful Chromebooks money can buy. While you're going to pay extra for this kind of horsepower, especially if you want some of the best features that come with the high-end models, it's well worth it if you're looking for a futureproofed Chromebook that's going to last you for years to come. As a 2-in-1 device, it's got the flexibility that many other Chromebooks lack, and the screen on this thing is stunning. Best of all, it comes packing the new AMD 3000C-series processors – starting with an Athlon 3150C and scaling up to a Ryzen 7 3700C – and this means you'll get more processing power out of this Chromebook than many of its competitors.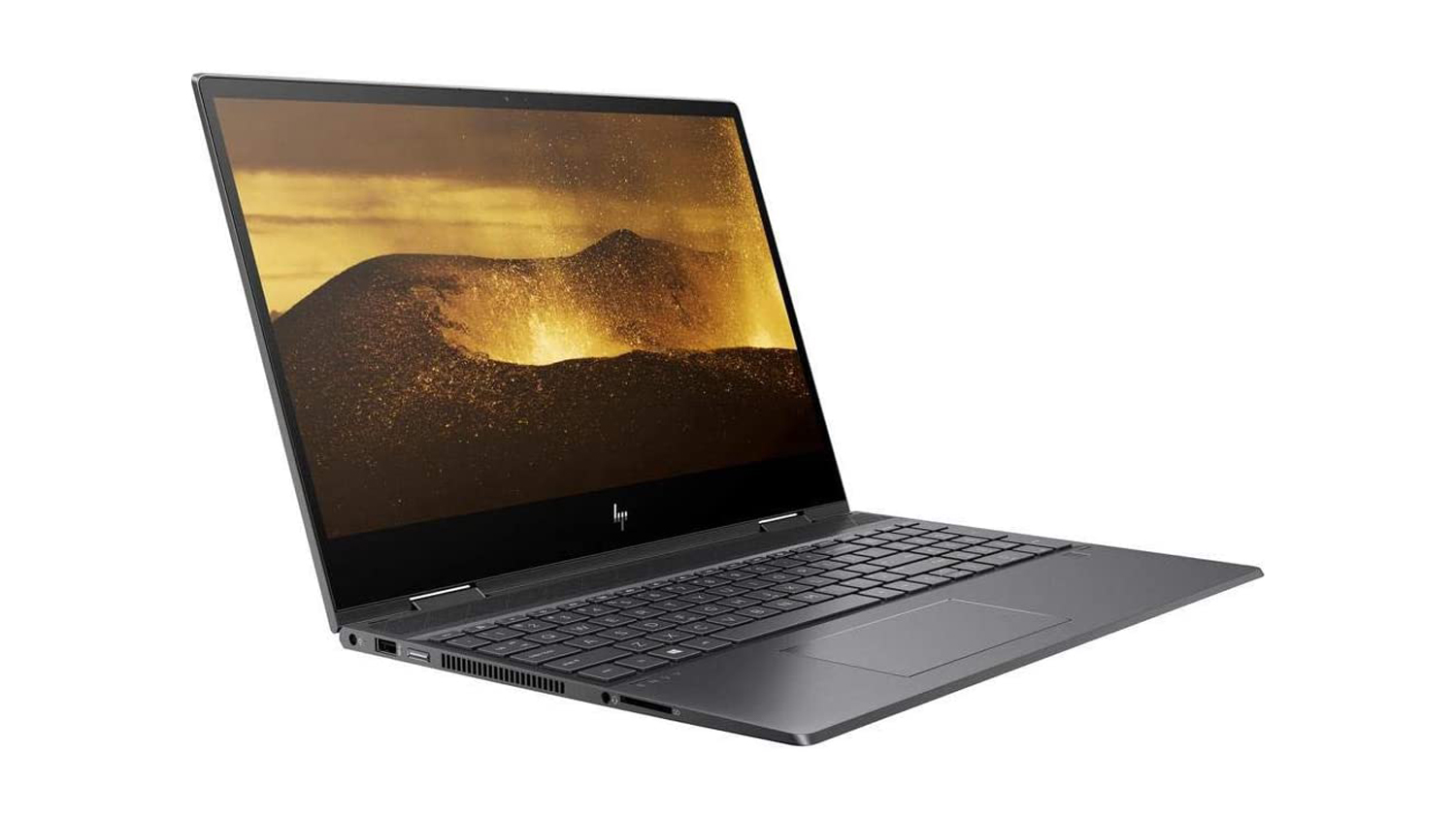 The  HP Envy x360 15 (2021) is nearly in a class in its own right, a 2-in-1 laptop that combines impressive CPU and GPU power with an elegant yet robust design, a stunning display, and outstanding battery life – all for an incredible price. In fact, if you don't want to spend a fortune, you'll be hard-pressed to find a better value for a 2-in-1. Especially when you're already getting a best-in-class performance. Its huge collection of ports make it an even better value. If you have a few peripherals in your arsenal, you won't find its connectivity options lacking.
It's not the most comfortable to use as a tablet, however. Because it's on the heavier side, it doesn't offer the best tablet mode experience. However, the positives far outweigh these points for us, especially because even the most premium contenders on this list aren't perfect, so it's easy to forgive this laptop for that.