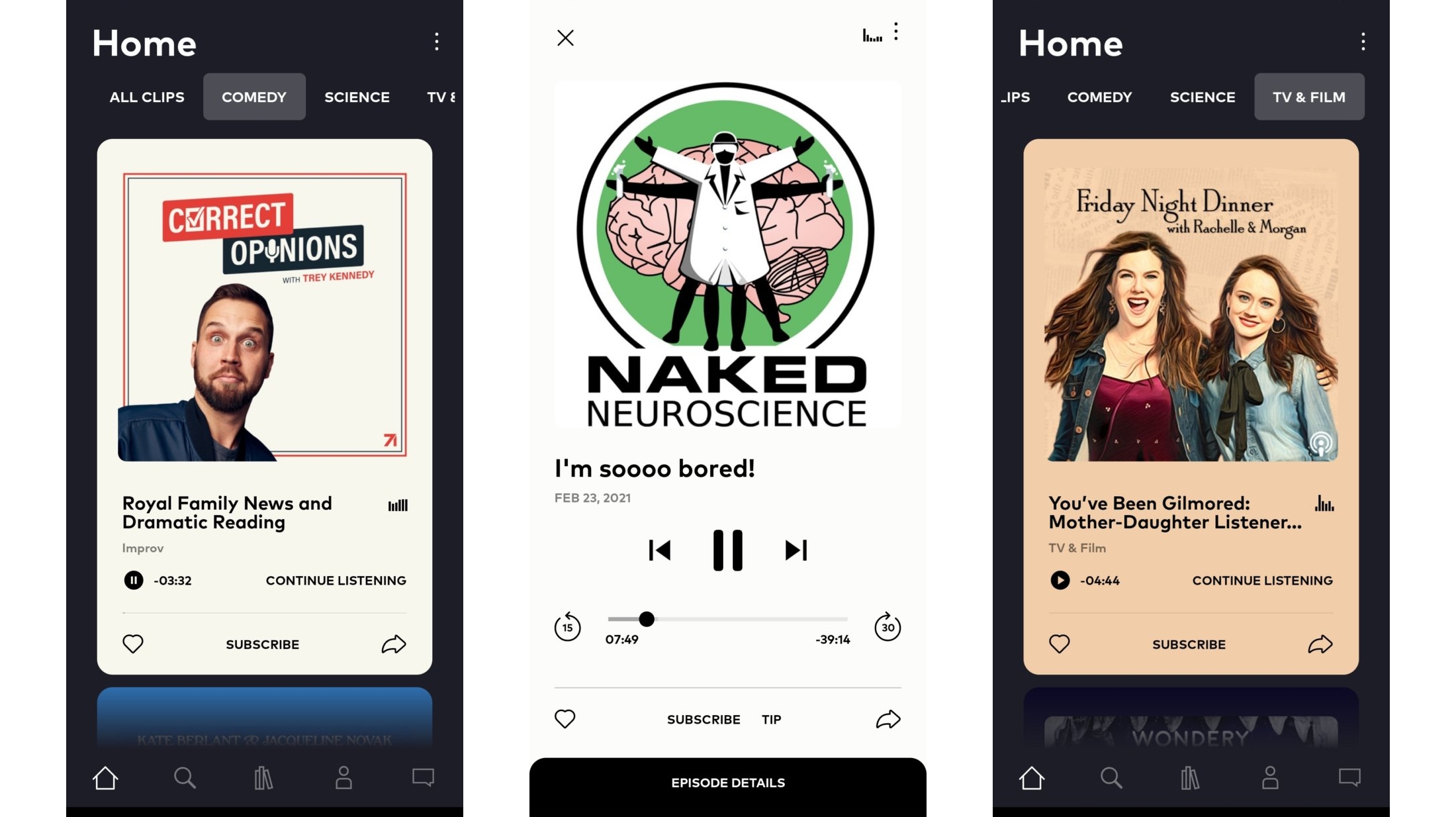 Finding the best free android apps on the Google Play Store can be a real chore, what with all the options out there. Who knew, when Google launched Android 13 years ago, that there would be this many available apps to choose from.You can find one to cater for every need, whim, or desire. And, a lot of them come with that magic price tag, free, so that you're just a few clicks away from taking your phone to the next level.

But, just because there's such a glut of apps out there doesn't mean that most of them are quality. There's a lot that you should probably skip. In fact,  the Play Store gives you a lot of tools to parse through all the noise, from Editor's Picks for different categories to recommendations for new releases or for apps based on your prior downloads.

You can also narrow the search by reading reviews and ratings or searching for an app you have and seeing what similar results pop up.

With that said, there are so many in the store's library, that a free android app that's worth downloading can still get lost in the shuffle. To help you find the best android apps that are free, we've collected our top picks here to make sure you have all the apps you could want or need on your phone or tablet, sorted into categories so you can more easily find what you're looking for.
Best new free Android app
Every few weeks we add a new app to this list and you'll find the latest addition below.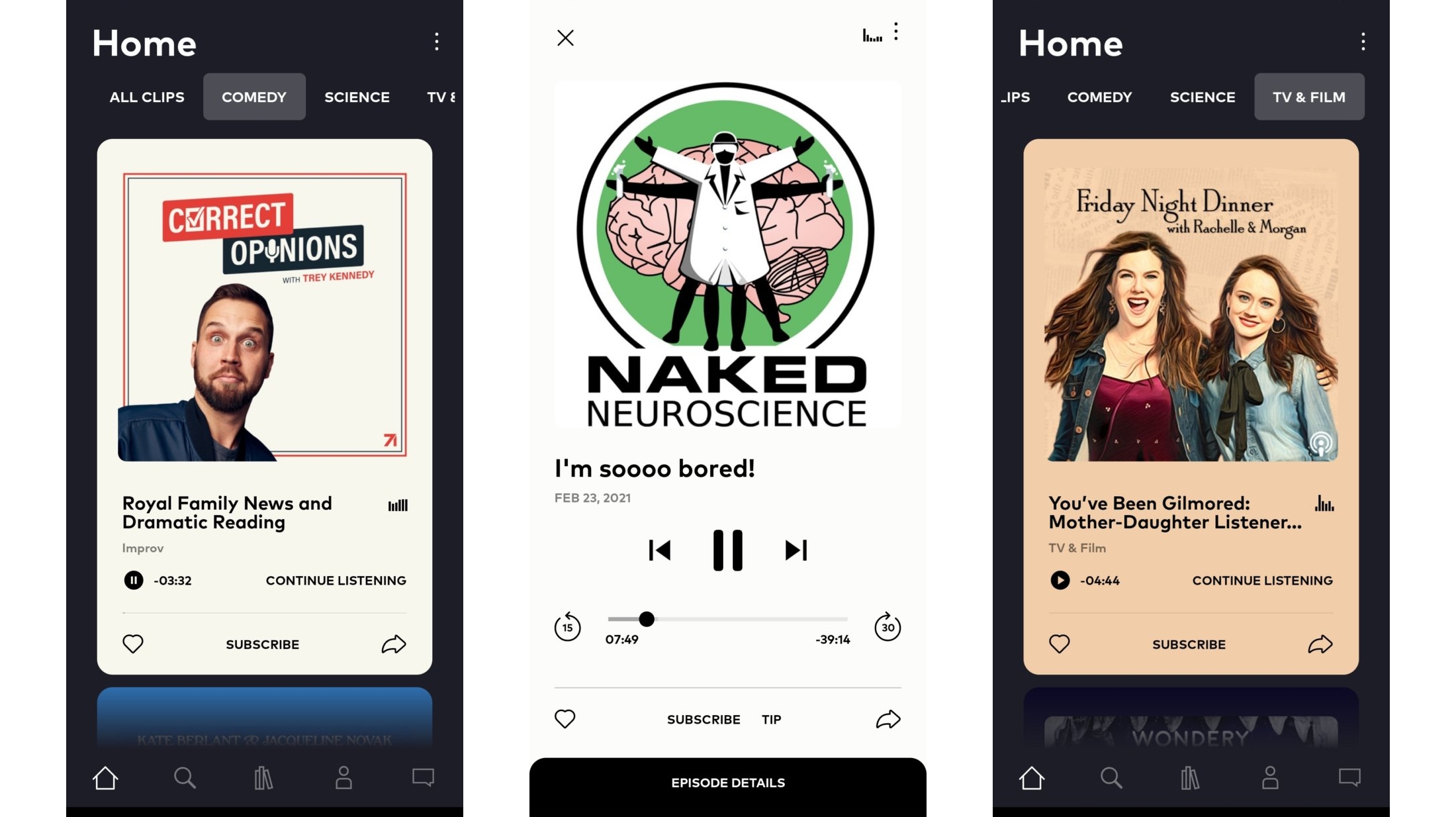 Moonbeam | Podcast Discovery
It seems like everyone has a podcast these days, which can make sifting through them all and finding ones you're actually interested in a daunting prospect, but Moonbeam makes this a little easier.
This is a podcast discovery app that lets you swipe through a feed of podcast clips. Each clip is a curated 'moment' – usually two or three minutes long, and it will fit into a category that you've told the app you like, be that comedy, science or whatever else.
If you like what you hear you can tap through to listen to the whole episode or subscribe. If you don't like it then a single swipe will take you to the next clip.
So you can use Moonbeam to listen to podcasts as well as discover them, but it's not as full featured for that as some players. Still, it's easy enough to add any discoveries to your subscriptions in your podcast player of choice, so Moonbeam could complement another podcast app admirably.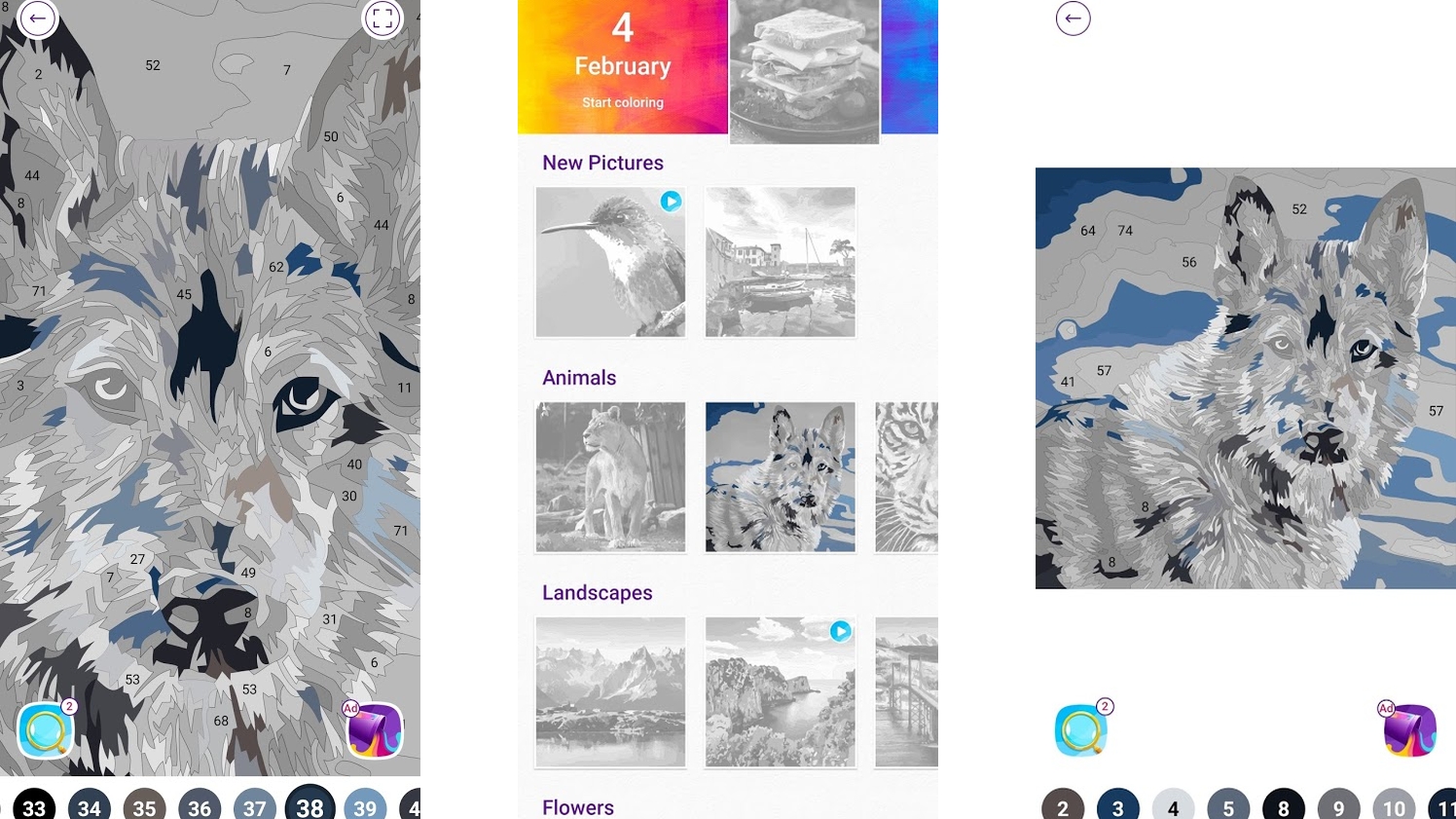 Color by Numbers Oil Painting
There are loads of coloring apps on Android but Color by Numbers Oil Painting is one of the best, as it contains hundreds of great, intricate pictures across a range of categories (such as 'birds' and 'still life'), with more images added every day.
Coloring these images is simple and intuitive. There are numbers at the bottom of the screen, each of which represents a color and the part of an image that should be filled in that shade. Tapping on a number highlights all relevant parts of the image, which you can then tap on to fill in the correct shade.
It sounds easy, but when images can have dozens of different numbers with numerous tiny sections of the image taken up by each, it can take a lot of time to fill them all in.
To make things more straightforward, you can tap a bucket icon to automatically fill in all parts of the image related to a given number, but you have to watch adverts to do this unless you feel like paying, and anyway, it feels a bit like cheating. Better to fill each image in manually. It's more satisfying that way, and more of a project.
The only issue we have with Color by Numbers Oil Painting is the sheer number of adverts, as you also have to watch at least one when you start a new image, and at various other times. Subscribing gets rid of these, and unlocks even more images, but at $19.99 / £19.99 per month or $39.99 / £39.99 per year, we can't really recommend that unless you're really using the app a lot.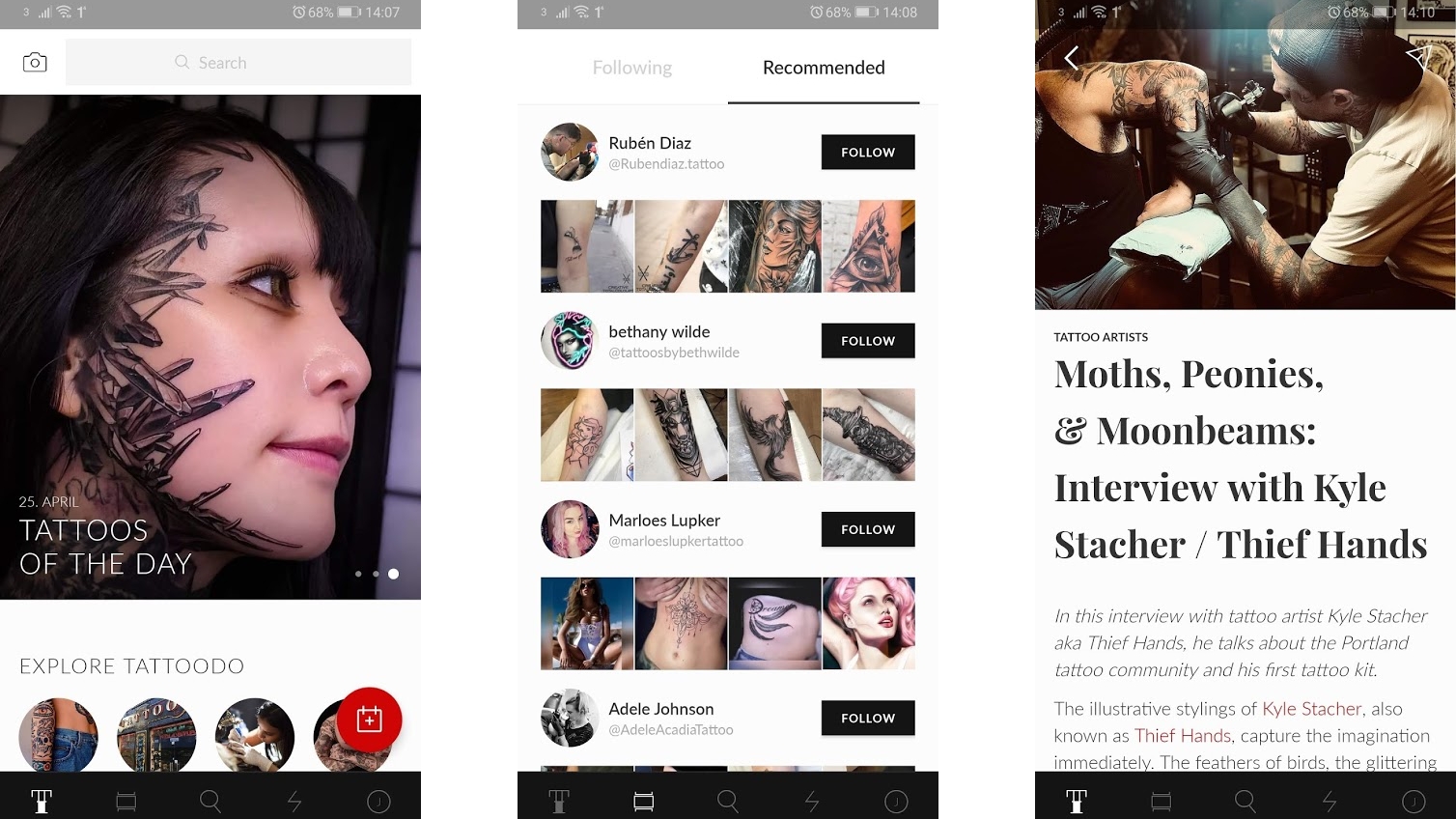 Tattoodo
If you're looking for tattoo inspiration then Tattoodo is a great place to start. The app has an enormous number of tattoo images, which you can browse, or you can follow tattooists to see their designs or search for a specific style or image.
Tattoos that you like can be saved so you can easily find the image again, and Tattoodo also lets you find nearby tattoo shops, upload images of your own tattoos, book appointments and request consultations.
That's just half the app though – albeit the half that most people will probably be interested in. But Tattoodo also lets you set up an artist account, which allows tattooists to add their tattoo studio and portfolio to the app and makes them visible to numerous potential customers.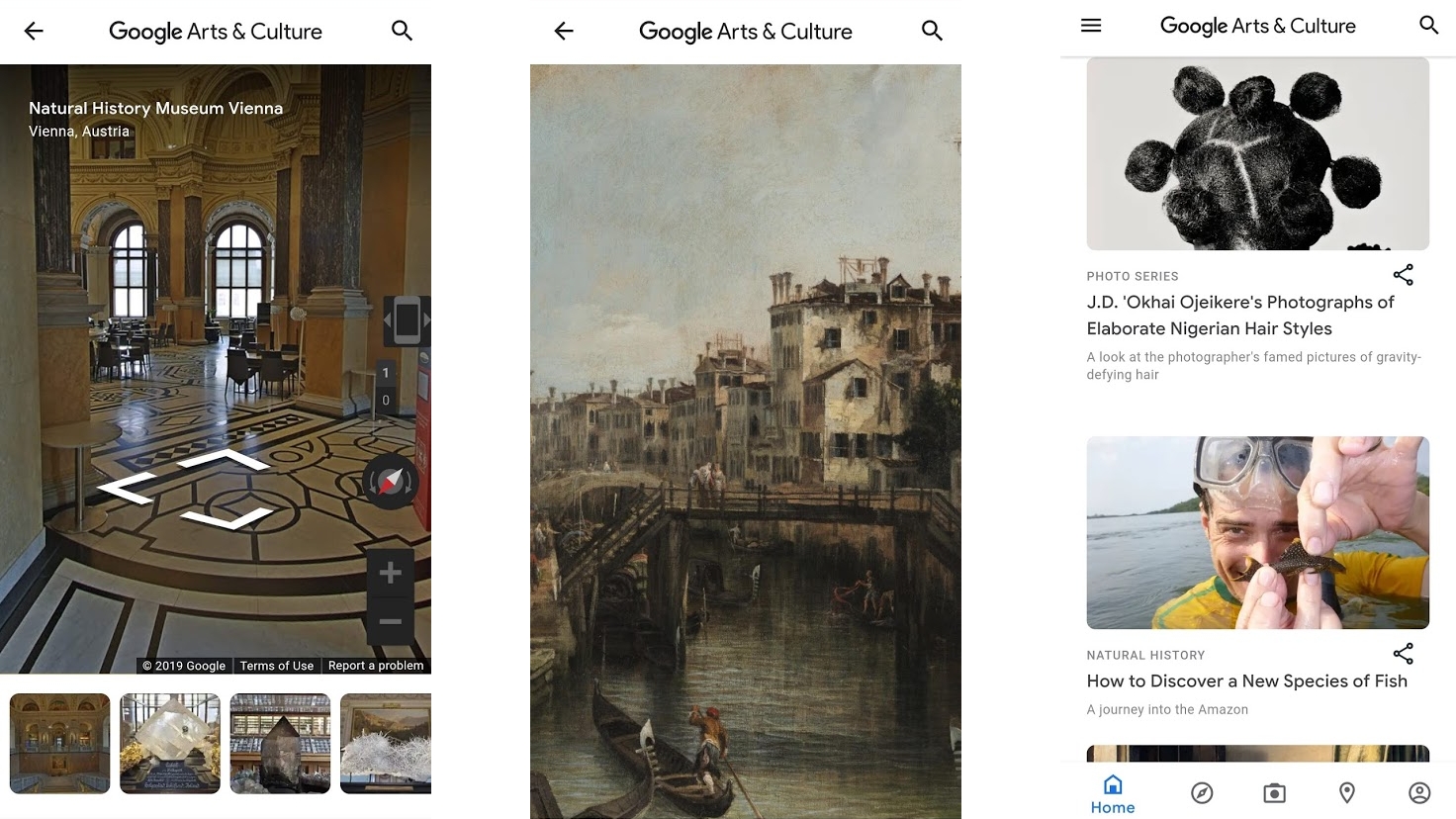 Google Arts & Culture
We've written about Google Arts & Culture before, but it's worth highlighting again, as the app has been steadily updated with new content and features.
In fact, there's an almost overwhelming amount of content tucked away inside this free app. You can, for example, view high-quality versions of famous artworks and zoom in close for a better look at them. You can also see 360-degree videos and – with the help of a VR headset – virtual reality tours of museums and other attractions.
You can also tour many of these sites using Street View, with both exteriors and interiors covered. There are also articles, information on local events and exhibits, the ability to save favorite artworks to easily return to later, and lots more.
And if you make it to an exhibit in the real world, you can also use Google Arts & Culture to learn more about artworks, simply by pointing your phone's camera at them. If you have even a passing interest in art or culture, this is an essential download.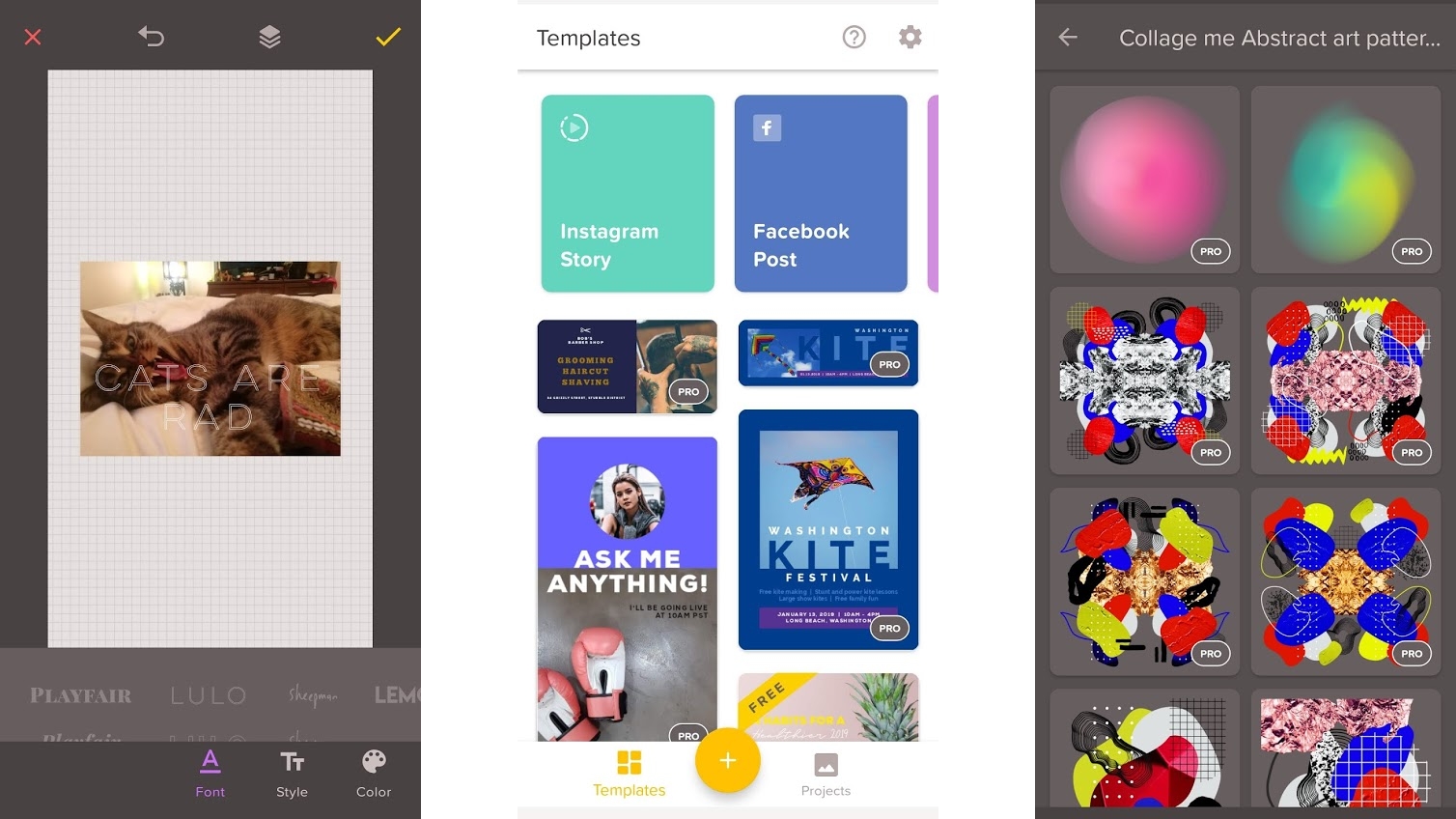 Over
Over could be the app to take your social media game to the next level, as it has all the tools you need to create stylish designs full of photos, images and text, fit for Instagram, Facebook and most other social sites or even for use on posters and flyers.
The app lets you select from a range of canvas sizes, many of which exactly line up with the sizes used by popular social sites, then lets you add images and text to them, with various options available, including a range of fonts, the ability to adjust colors and positioning, and more.
Over also includes plenty of pre-made graphics to spice up your projects, and when you're done creating you can easily share your design to other apps or save it as a JPG or PNG.
The basic tools are mostly free, but power users might want to pay for the Pro subscription, as this gives you access to more of everything: more fonts, more graphics, plus a database of templates, so you don't have to build up your designs from scratch.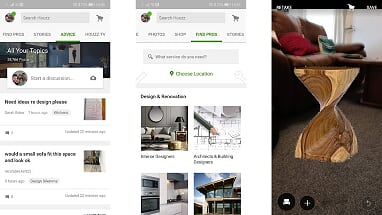 Houzz
Redecorating or improving your home can be a daunting prospect, but Houzz could make it a little bit more manageable.
It could do that by inspiring you through its library of millions of photos, showing exteriors and interiors of various styles.
It could also do that by giving you a single storefront to find and buy all the furniture and other items you need, even going so far as to let you see products in your home, using augmented reality.
And it can do that by helping you find experts – such as architects and builders – to do the hard work for you.
If you're planning to take on the task yourself then there are also plenty of articles on hand to help, as well as the ability to ask the Houzz community for advice.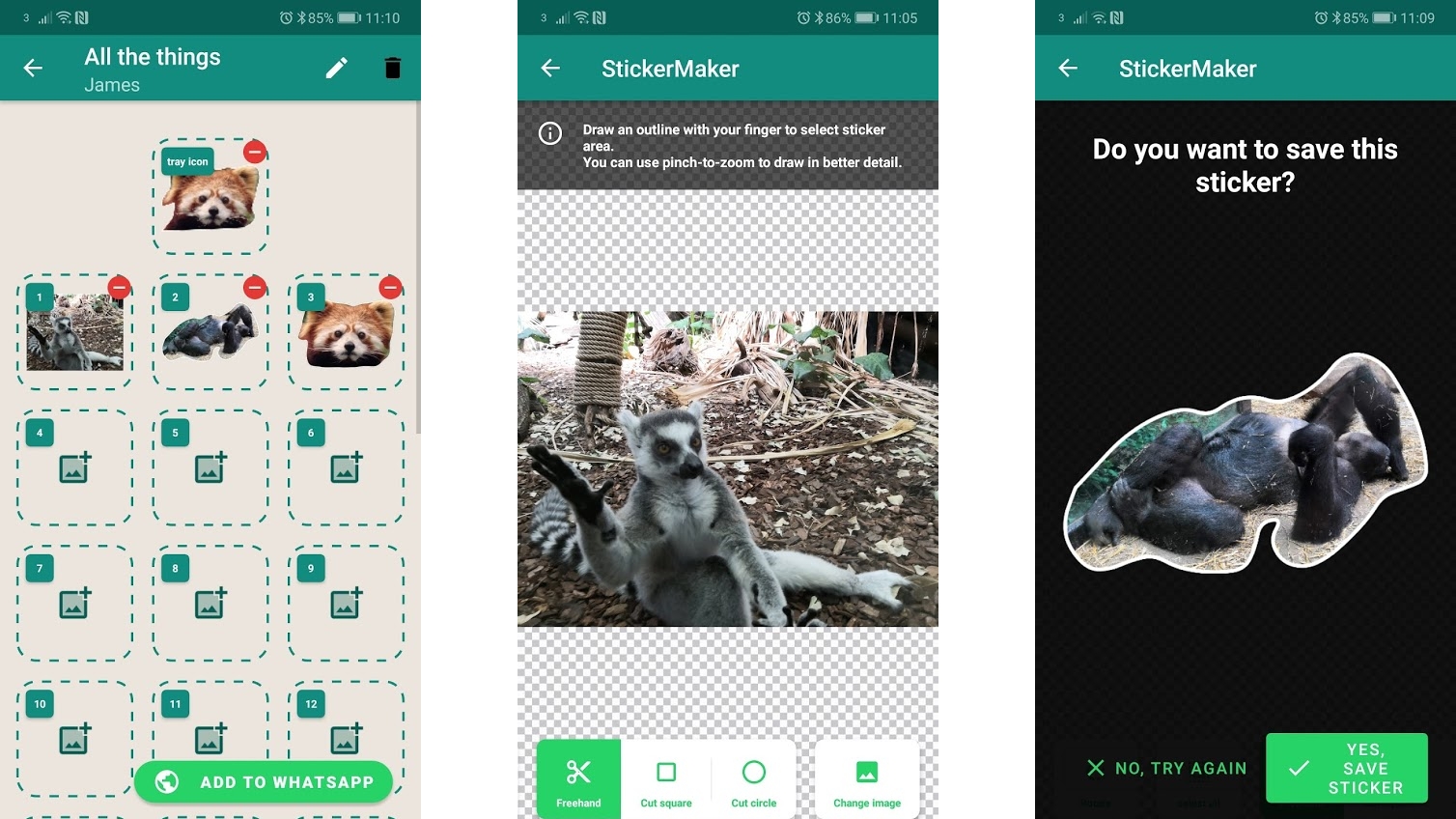 Sticker Maker
If you use WhatsApp, you're probably aware that the service has finally added support for stickers, so as well as emojis and GIFs you can now send larger emoji-like images. But while there are plenty of sticker packs to choose from there's also – thanks to Sticker Maker – the option to make your own.
The app first has you create a new 'sticker pack' which you can name, then simply load up an image on your phone and cut out the part of the image that you want to use as a sticker. You can do this freehand or use tools in the app to cut a perfect square or circle.
You can also rotate the image if you want and then save it to your pack when you're happy. Packs can contain up to 30 stickers but need at least three. Once you've made at least three you'll be able to send the pack to WhatsApp, where you can use your custom stickers just like any others.
If you later want to add or remove stickers from the pack, you can do that. You can also make additional packs if you have more than 30 sticker ideas or just want to keep the packs themed.
Sticker Maker is a slick app, and a useful one for anyone who likes WhatsApp stickers but just wishes they were more personalized.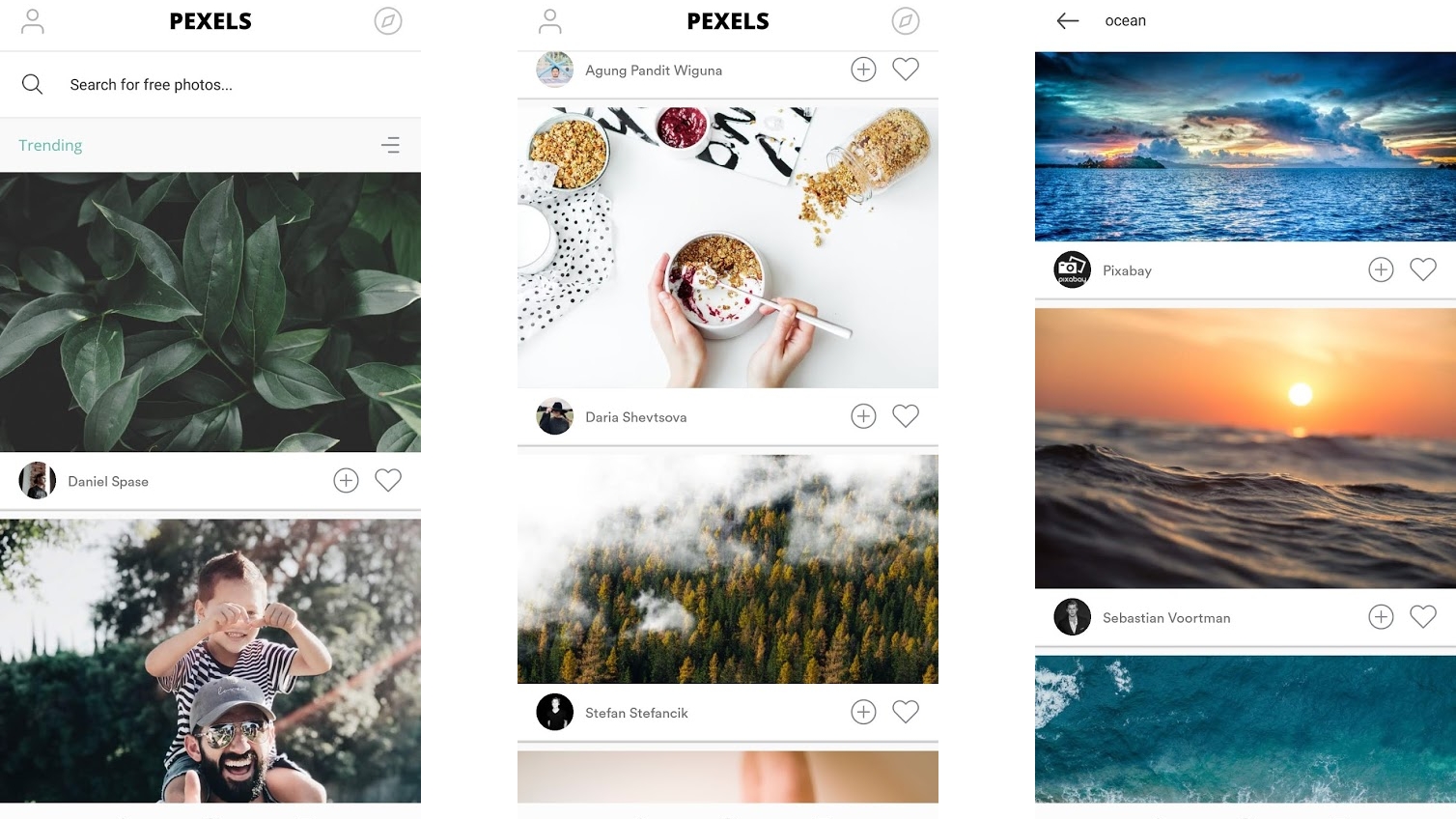 Pexels
Pexels is a database of photos that you can use for free for any purpose, including commercial uses, with no attribution needed (though it notes that attributions are still appreciated).
You can search using keywords or browse trending images, while tapping the photographer behind a photo will show you their other work on Pexels and let you follow them, so you never miss anything new that they upload.
You can also 'like' and collect photos within Pexels and if you want to take them outside the app you can easily share them with Instagram or other apps, save them as your wallpaper, or simply download them.
But Pexels also lets you become one of the photographers, as you can upload any of your own photos to the app for other people to use. However you choose to use Pexels though, it's a slick, beautiful app.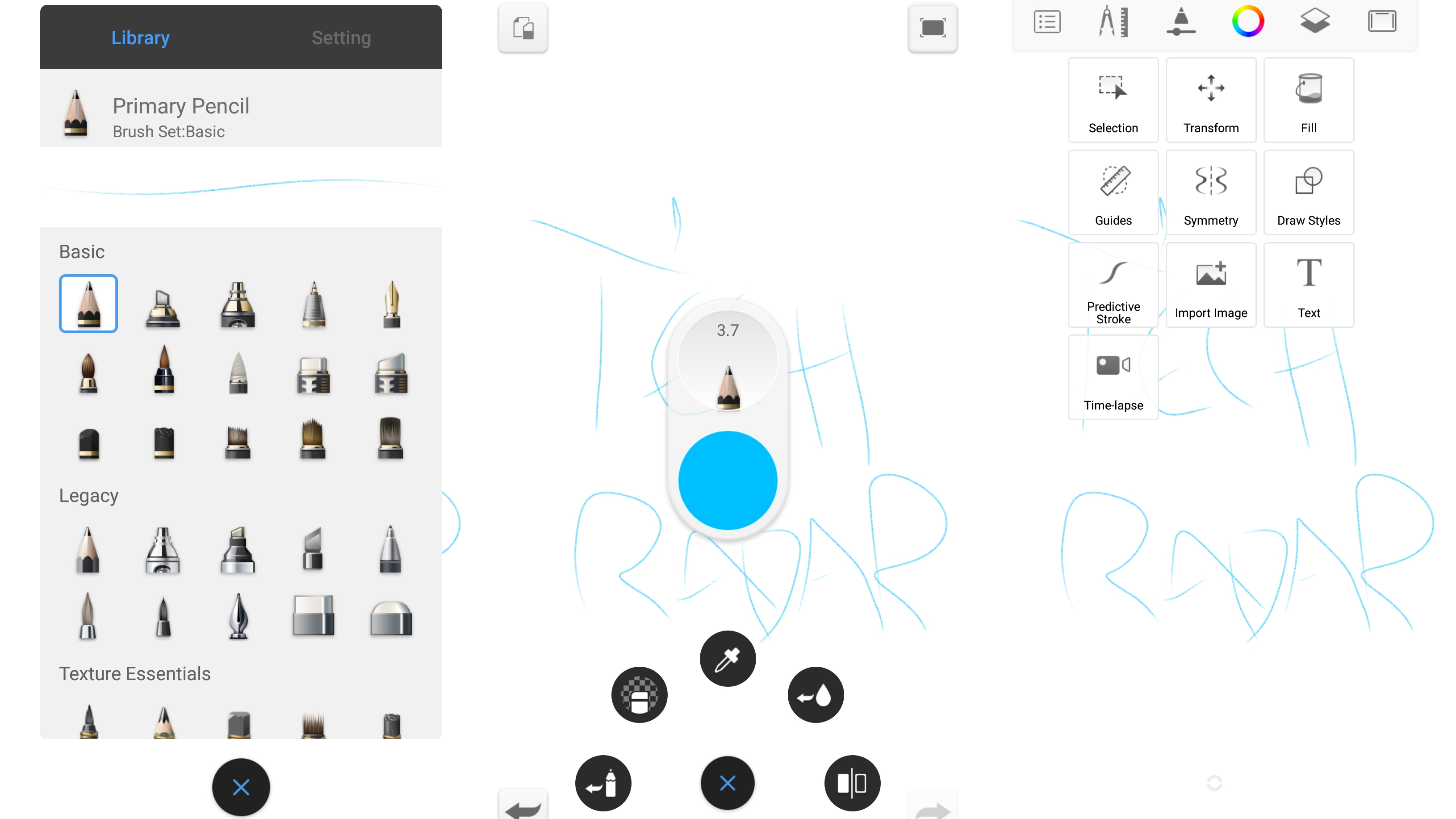 SketchBook
SketchBook isn't a new app, but while many of the features used to cost money, it's now completely free, making it worth revisiting.
The features that are now free include more than 130 brush presets, customizable canvas sizes, various rulers, high-quality image imports and more.
And that's on top of all the basic tools that were already free, such as a layer editor and pen mode, all of which combine to make this one of the most generous free sketching apps available on Android.
Coming from Autodesk, the power of SketchBook should come as no surprise, but it's an app that seemed worth the money previously and is now utterly essential if you've even toyed with the idea of digital sketching.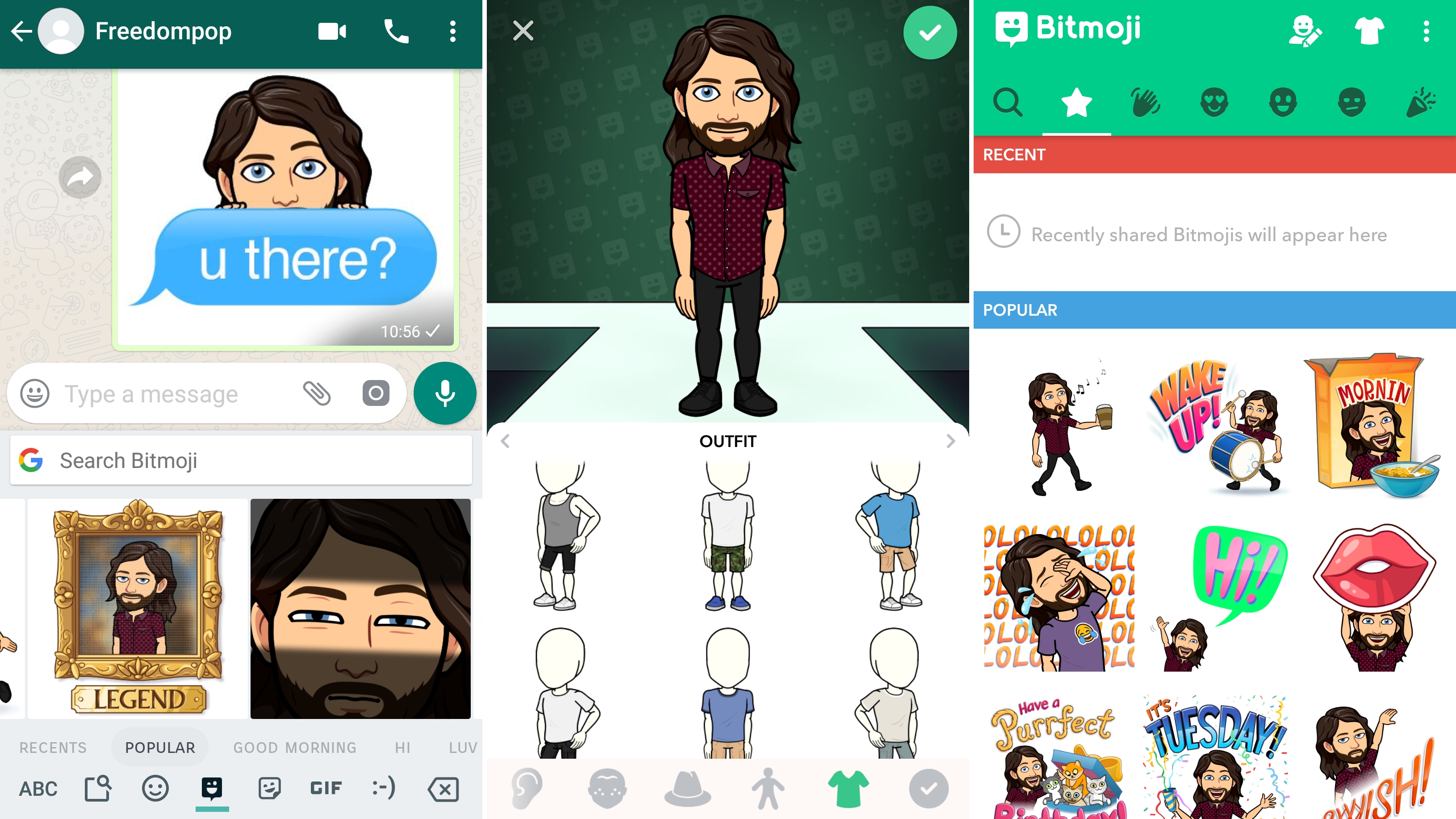 Bitmoji
Ever wanted your own custom emoji and stickers that star you, rather than a generic face? Then you should definitely download Bitmoji.
This lets you recreate your likeness in cartoon form, with loads of tools available to make the look as perfect as possible. Then you can choose an outfit and get access to dozens if not hundreds of stickers, each of which features you.
These can be shared to various chat and social apps, but Bitmoji has deeper integration with Gboard, letting you share its stickers direct from the keyboard. It can also be linked to your Snapchat account, making your Bitmoji your Snapchat avatar.
You can alter the look of your Bitmoji at any time, so if you change your own hairstyle you can change theirs to match, or just give them a new outfit, and new stickers and customization options are being added over time, so you shouldn't get bored.
Our favorite free Android apps for shooting, sorting, and editing photos and videos.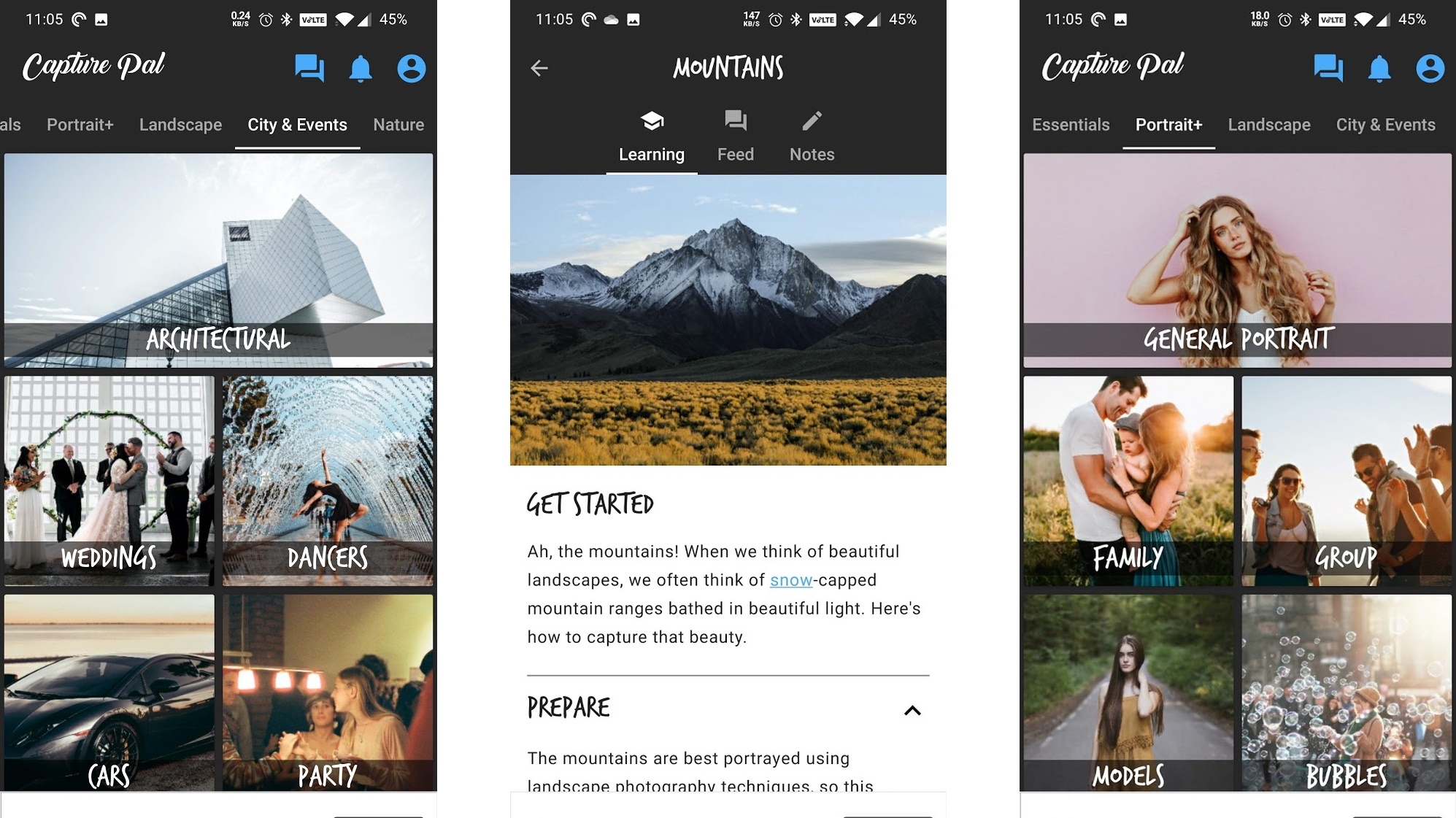 DSLR Photography Training apps – Capture Pal
If you want to take better photos then – whether you're a beginner or more advanced – Capture Pal should be able to help.
The app is basically designed as a reference manual and cheat sheet, covering most of the basics – such as the exposure triangle and metering – along with guides to shooting various landscapes, portraits, cities, events, and nature.
It's all clearly laid out so the right information is never hard to find, and Capture Pal talks you through preparation and any specific gear you'll need for a type of shoot, as well as walking you through the shoot itself, with a range of handy tips.
You can also add notes to any of the sections, so you can easily use Capture Pal like a photography notebook too, and there's also the ability to post photos, tips, and questions to the community – or view and reply to those posted by others.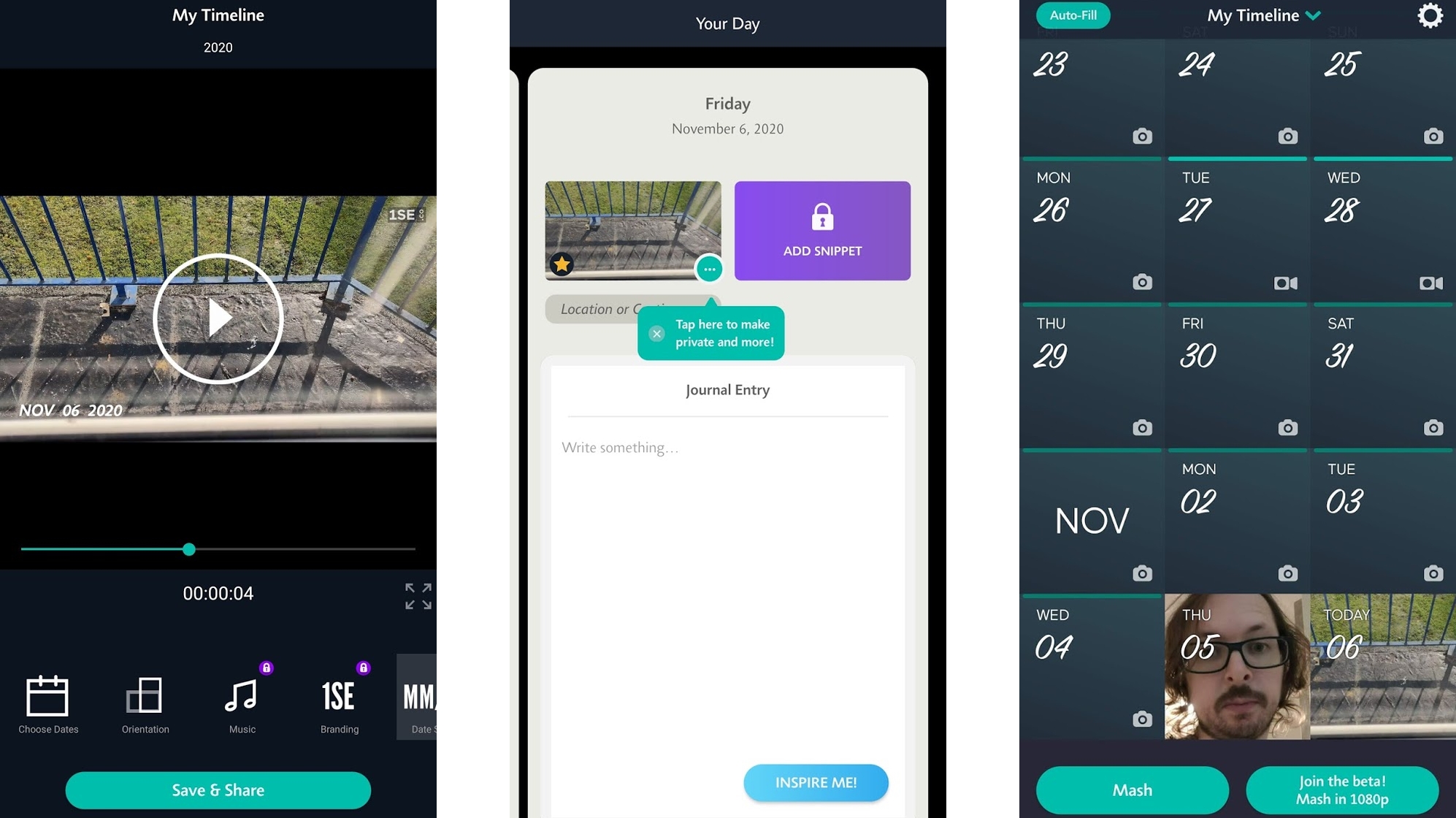 1 Second Everyday: Video Diary
1 Second Everyday: Video Diary is a way to document your life – one second at a time. The app lets you shoot a one-second clip every day, then you can mash them together to create a video that shows all of them.
Early on that won't amount to much, but once you've been using 1 Second Everyday for months or years it can make for a significant video. You can then share the resulting video if you want, and all of this functionality is free – along with some basic editing tools, the ability to attach a written journal entry to your days, and optionally get daily reminders to record.
Upgrade to 1 Second Everyday Pro and you can back your clips up online, record two separate snippets each day, use clips of up to three seconds rather than just one, add music, and more.
Doing so isn't cheap – it costs $49.99 / £45.99 per year and even more if you pay monthly – so it's fortunate that you get so much for free.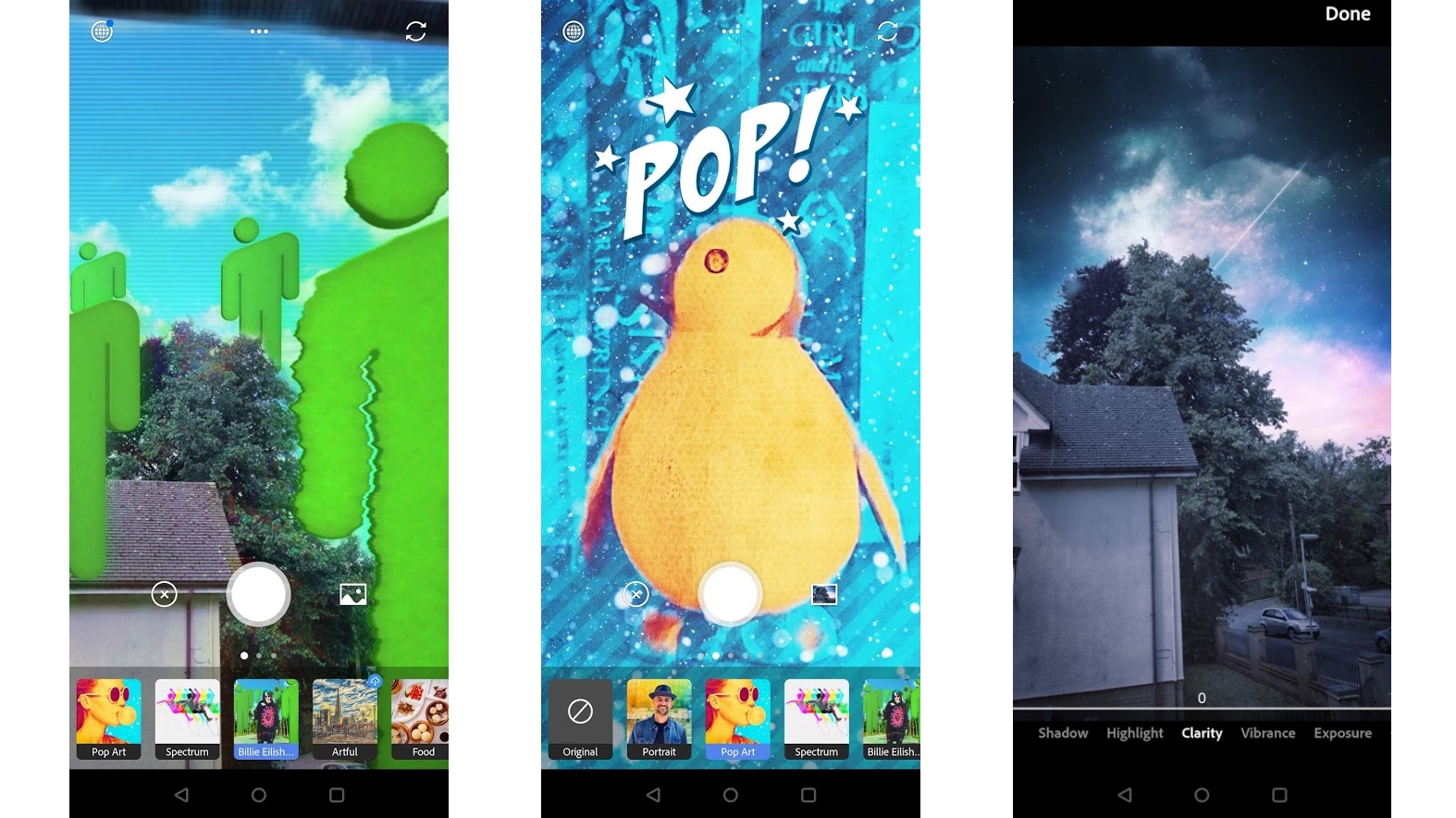 Adobe Photoshop Camera
Adobe offers all sorts of apps and most of them are good, with Adobe Photoshop Camera being no exception. Don't let the Photoshop name fool you though – this is a simple free Android app for applying filters to your photos, but it does a good job of it.
You can see how filters will look before even taking a photo, and there are over 80 to choose from, including ones aimed specifically at certain things, such as food or the sky.
Photoshop Camera will also often suggest the filters it thinks are best based on what you're shooting, and switching between filters is simple – a swipe on the screen swaps between variations on the same one (for example different pop-art effects), while along the bottom of the screen there are totally different filters that you can swap to with a tap.
Once you've taken a shot you can edit it in-app, with tools that let you adjust highlights, vibrance, exposure, saturation, and the like. There are also tools specifically for improving portrait shots, such as bokeh and face lighting. If you like filters then Photoshop Camera should have everything you need.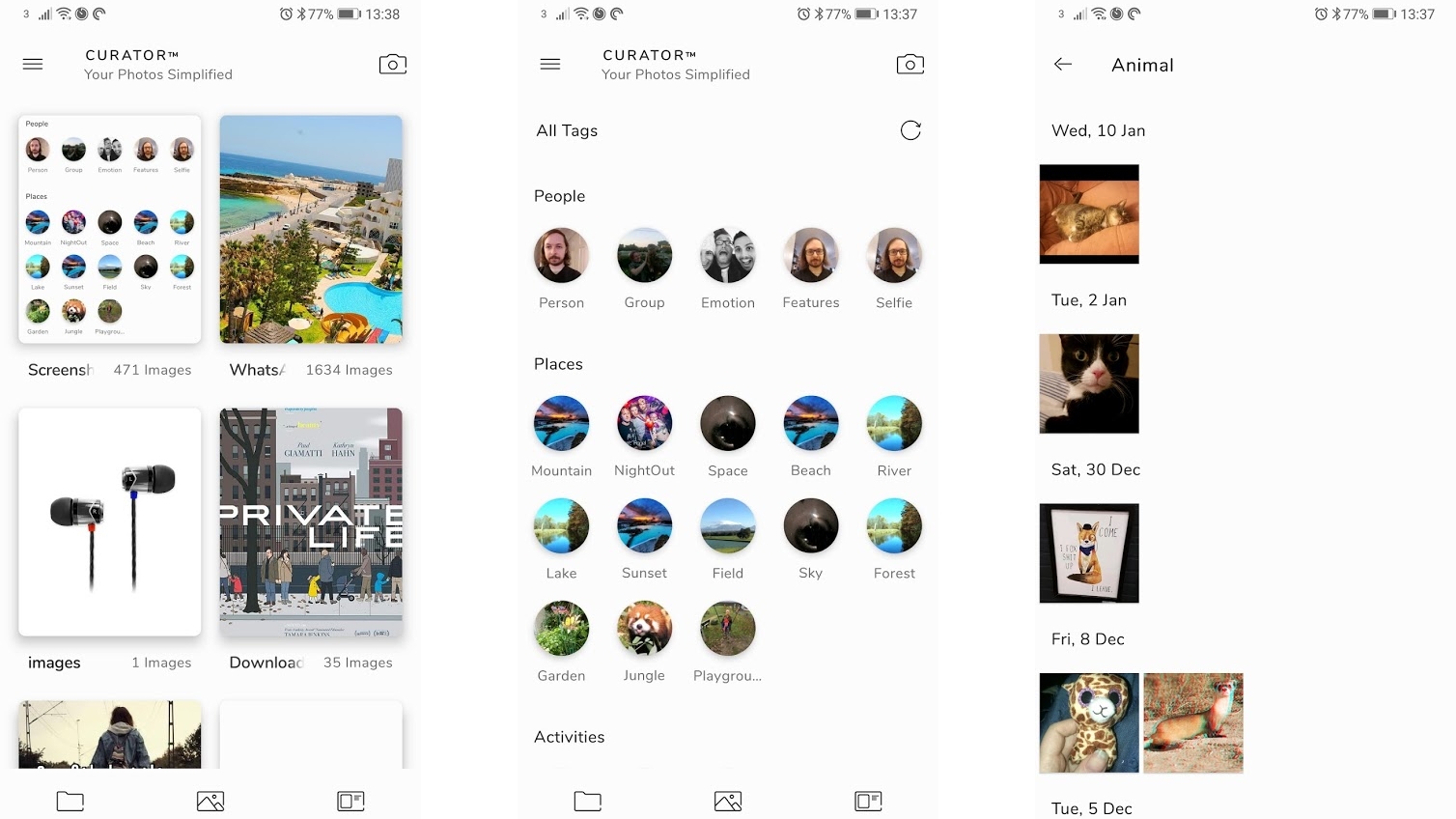 Curator
Curator claims to be the first gallery app that organizes your photos using AI entirely offline, giving you the search power of something like Google Photos, without compromising on your privacy.
It works well too. The first time you launch the app it will analyze and assign tags to all of your photos (which can take a long time), then if you search using a keyword, such as 'beach' or 'cat', it will show you every image containing that.
Curator has a nice interface too, with two themes and the ability to view albums, all images, or all of the tags that have been assigned.
Albums can be renamed and favorited, photos can be moved between albums and there are gesture controls, to help you navigate the interface faster. There are also new features on the way, such as private folders and shared albums.
If you don't care about the added privacy offered by Curator, then Google Photos is still the better app. Not least because it backs up your images and gives you access to them from other devices, but Curator is a strong alternative for those who prefer to keep their online presence to a minimum.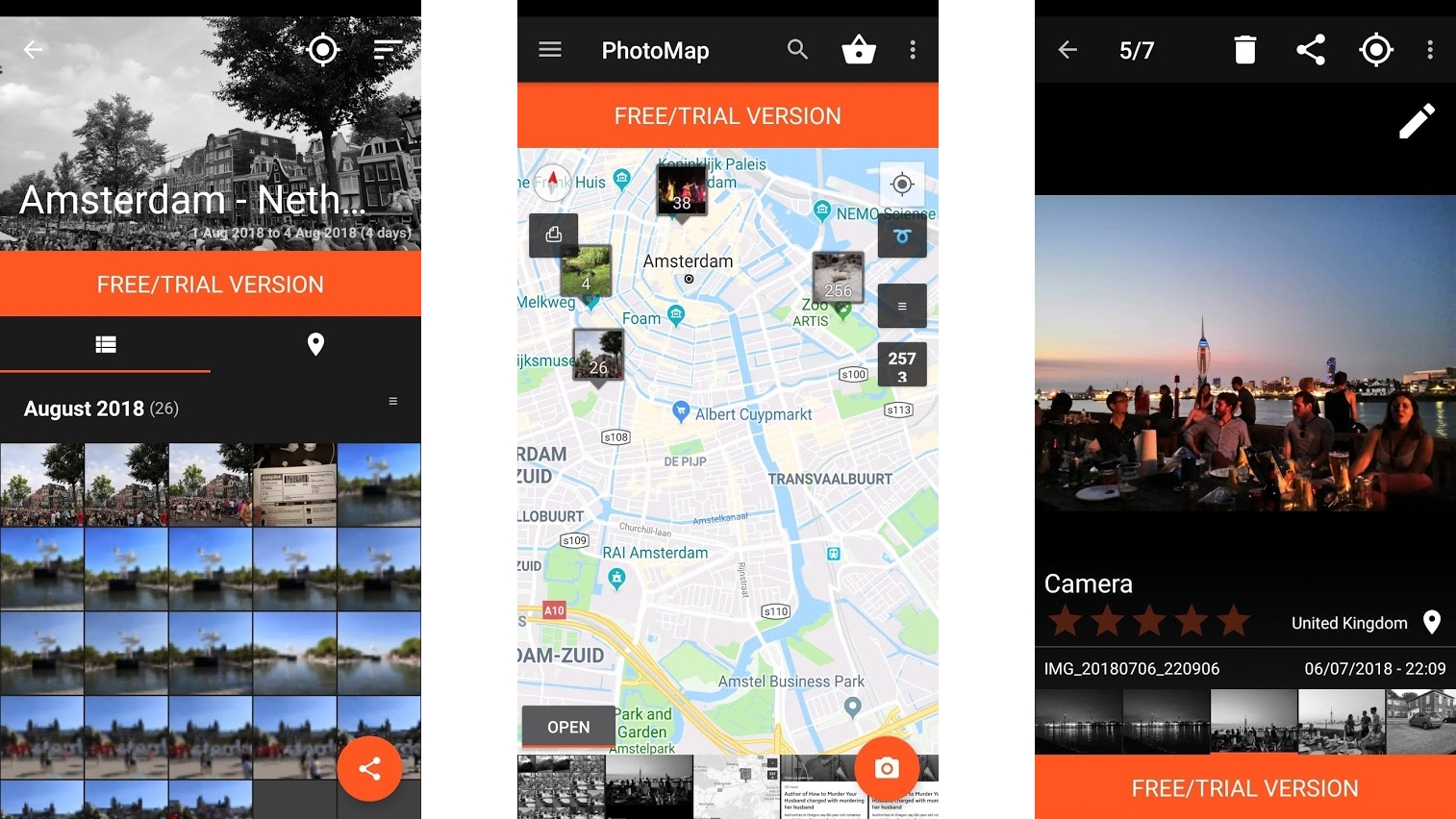 Photo Map
Photo Map is simply a world map that displays your photos over the parts of the world that you took them in.
Zoom out and you'll likely just see a single thumbnail of one of your images over each country that you've snapped shots in, but zoom further in and you will see photos grouped into much smaller areas too.
The thumbnails also have a number on them, telling you how many photos are in that gallery. You can easily see them all and enlarge them with a tap.
There are a few options, such as the ability to change the look of the map or add terrain or satellite imagery to it, but mostly it's just a great and simple idea – a visual way of separating your photos based on where they were taken. This is definitely one for those who like to travel!