We've collected together the best free Android apps you can download today, so you can find exactly what you need without trawling through the Google Play Store.It has been over 12 years since Android was first launched by Google, and back then it was hard to imagine the sheer number of apps we'd have today. There are apps for everything, and many of them are completely free, meaning you're just a few downloads away from supercharging your smartphone at no extra cost.Admittedly, the huge quantity of apps doesn't mean they're all quality – far from it in fact, and finding the good ones can be tough.There are tools and techniques to help, with various lists in the Play Store providing you with Editor's Picks across a range of categories, new releases and even apps that are specifically recommended for you based on your previous installs.

You can also hunt out apps that are similar to your favorites by searching for an app you have and seeing what else comes up.

And checking out user reviews and ratings can save you from downloading a dud of an app.

But even with all that, the sheer number of apps on Google Play means many of the best can often get lost, while weaker ones sometimes rise to the top.

So to make sure you never install a duff app here's our selection of the best you should install right now – each one carefully chosen to ensure you'll have a whole suite of fun, engaging and, dammit, useful apps on your phone or tablet.

We've sorted them into categories so you can more easily find what you're looking for. But make sure to check back every few weeks for out latest app selection, which you'll find below.
Best new free Android app
Every few weeks we add a new app to this list and you'll find the latest addition below.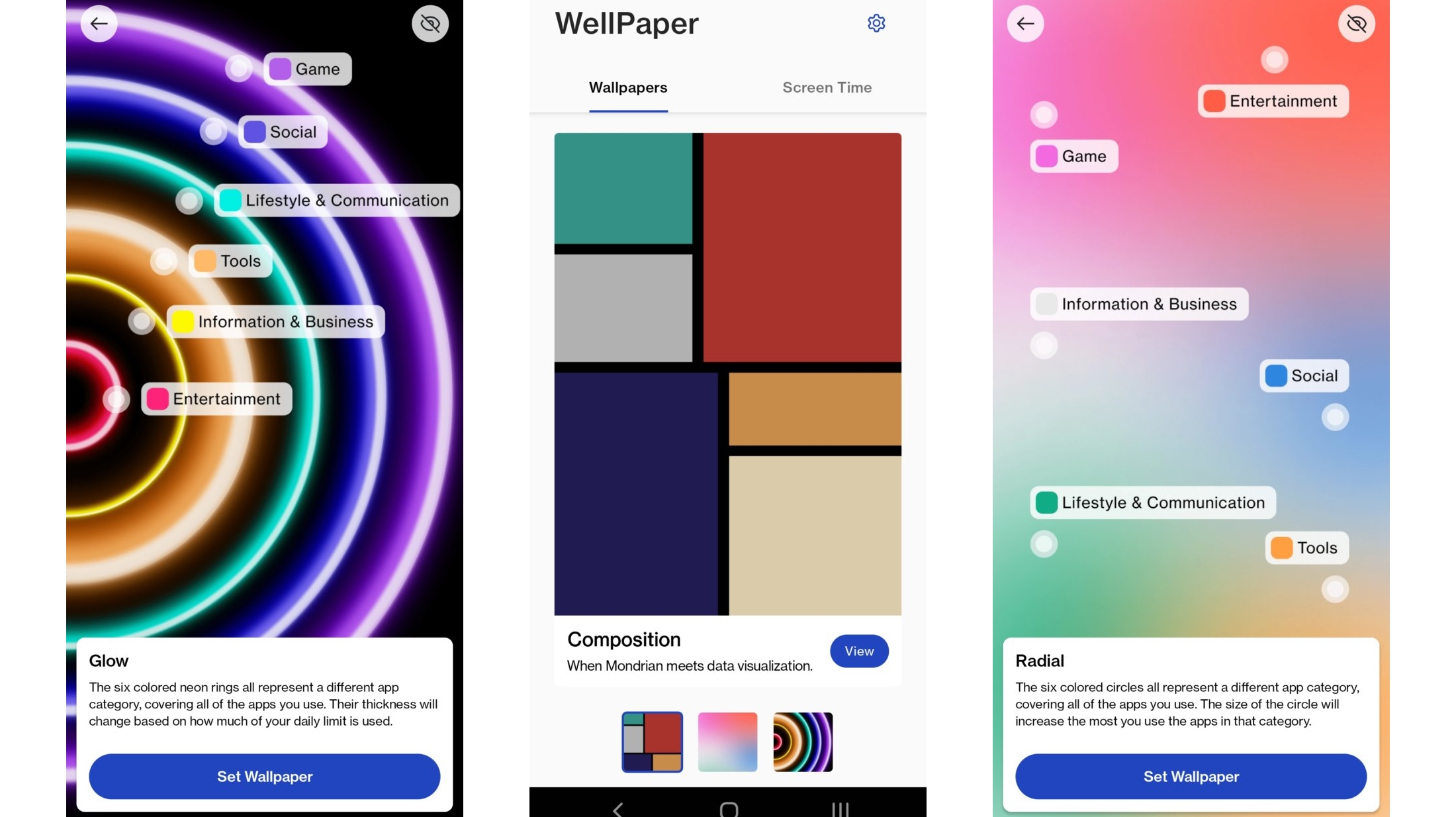 WellPaper
When is wallpaper more than just wallpaper? When it's WellPaper, an app from an experimental software team within OnePlus – though you can install it on just about any Android phone.
WellPaper gives you a choice of three wallpapers to choose from for your phone, which isn't many, but they're all designed to visualize how you use your phone.
One of the wallpapers has six neon rings of different colors, with each representing a different app category (games, social, lifestyle and communication, tools, information and business, and entertainment). The thickness of each ring will change based on how much you use apps in each category.
The other two wallpapers are much the same idea, but one presents the data in colored tiles, and one in colored circles.
So you're getting wallpaper that gradually shifts as the day goes on, and gives you an insight into which apps you're spending the most time with. Then within the app itself you can see a detailed breakdown of exactly how much time you've actually spent using different apps and app types.
Each wallpaper looks good too, and it uses very little battery life, unlike some live wallpapers.
Our favorite free Android apps for painting, drawing, sketching, design and animation.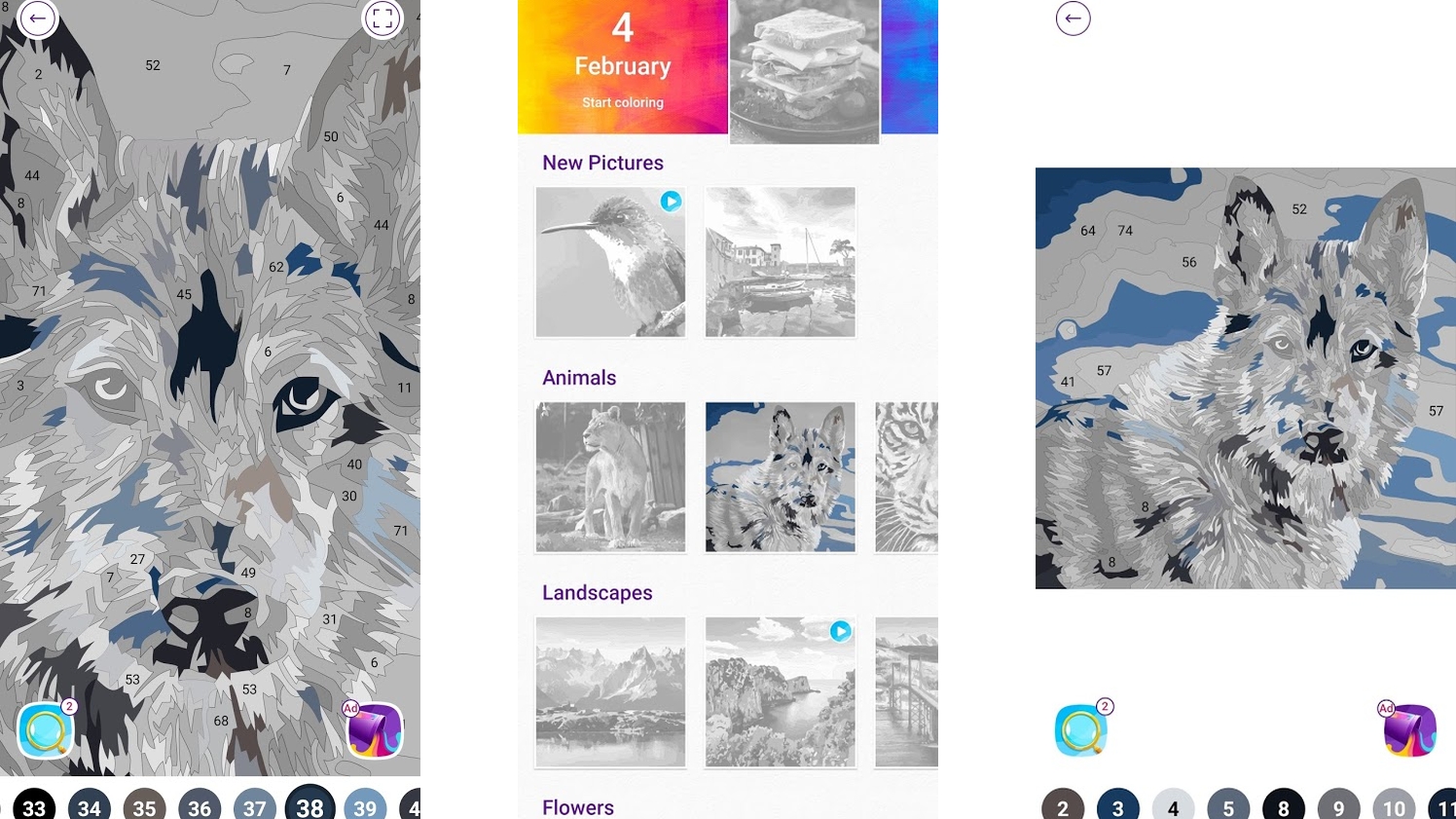 Color by Numbers Oil Painting
There are loads of coloring apps on Android but Color by Numbers Oil Painting is one of the best, as it contains hundreds of great, intricate pictures across a range of categories (such as 'birds' and 'still life'), with more images added every day.
Coloring these images is simple and intuitive. There are numbers at the bottom of the screen, each of which represents a color and the part of an image that should be filled in that shade. Tapping on a number highlights all relevant parts of the image, which you can then tap on to fill in the correct shade.
It sounds easy, but when images can have dozens of different numbers with numerous tiny sections of the image taken up by each, it can take a lot of time to fill them all in.
To make things more straightforward, you can tap a bucket icon to automatically fill in all parts of the image related to a given number, but you have to watch adverts to do this unless you feel like paying, and anyway, it feels a bit like cheating. Better to fill each image in manually. It's more satisfying that way, and more of a project.
The only issue we have with Color by Numbers Oil Painting is the sheer number of adverts, as you also have to watch at least once when you start a new image, and at various other times. Subscribing gets rid of these, and unlocks even more images, but at $19.99 / £19.99 per month or $39.99 / £39.99 per year, we can't really recommend that unless you're really using the app a lot.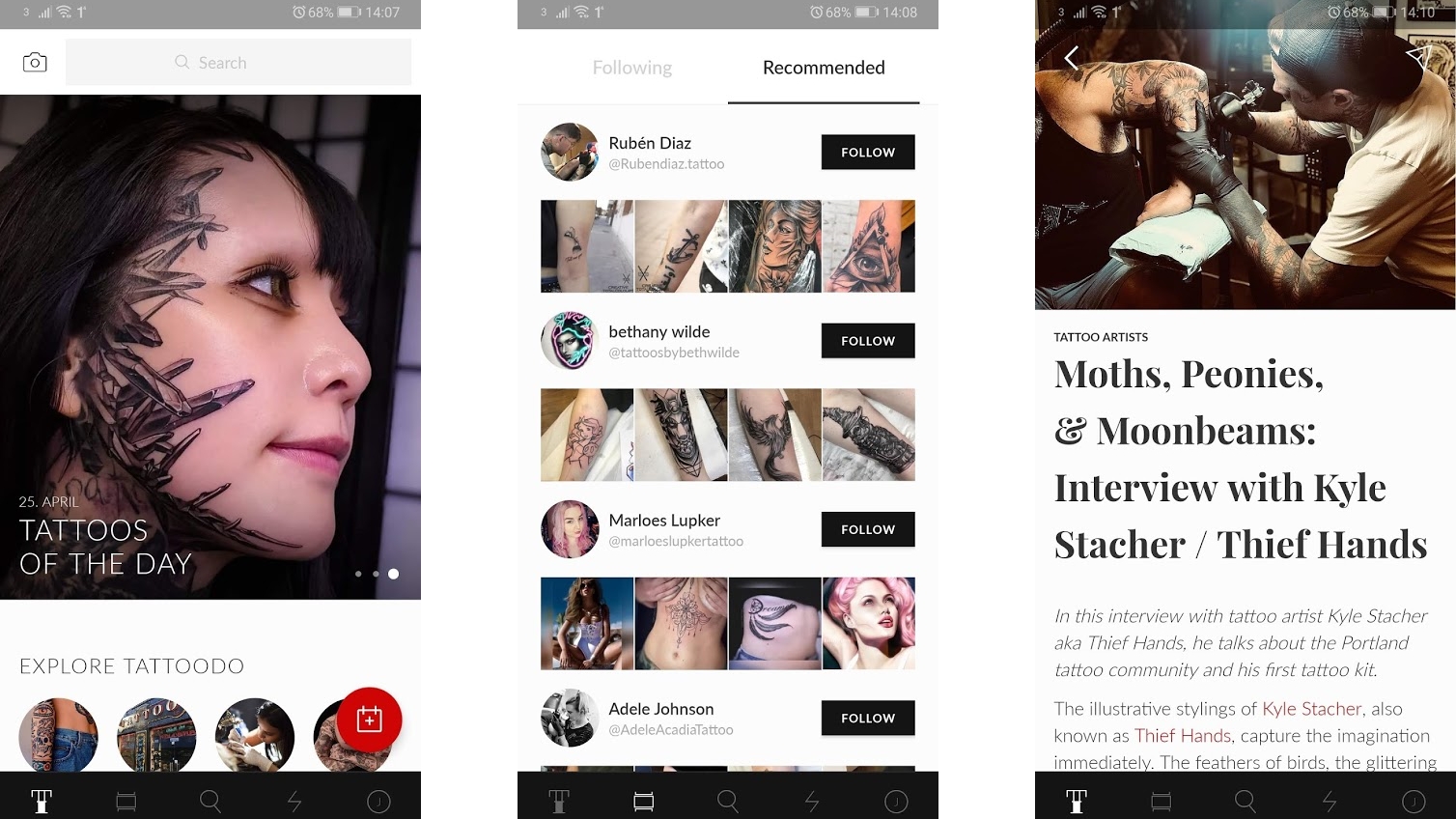 Tattoodo
If you're looking for tattoo inspiration then Tattoodo is a great place to start. The app has an enormous number of tattoo images, which you can browse, or you can follow tattooists to see their designs or search for a specific style or image.
Tattoos that you like can be saved so you can easily find the image again, and Tattoodo also lets you find nearby tattoo shops, upload images of your own tattoos, book appointments, and request consultations.
That's just half the app though – albeit the half that most people will probably be interested in. But Tattoodo also lets you set up an artist account, which allows tattooists to add their tattoo studio and portfolio to the app and makes them visible to numerous potential customers.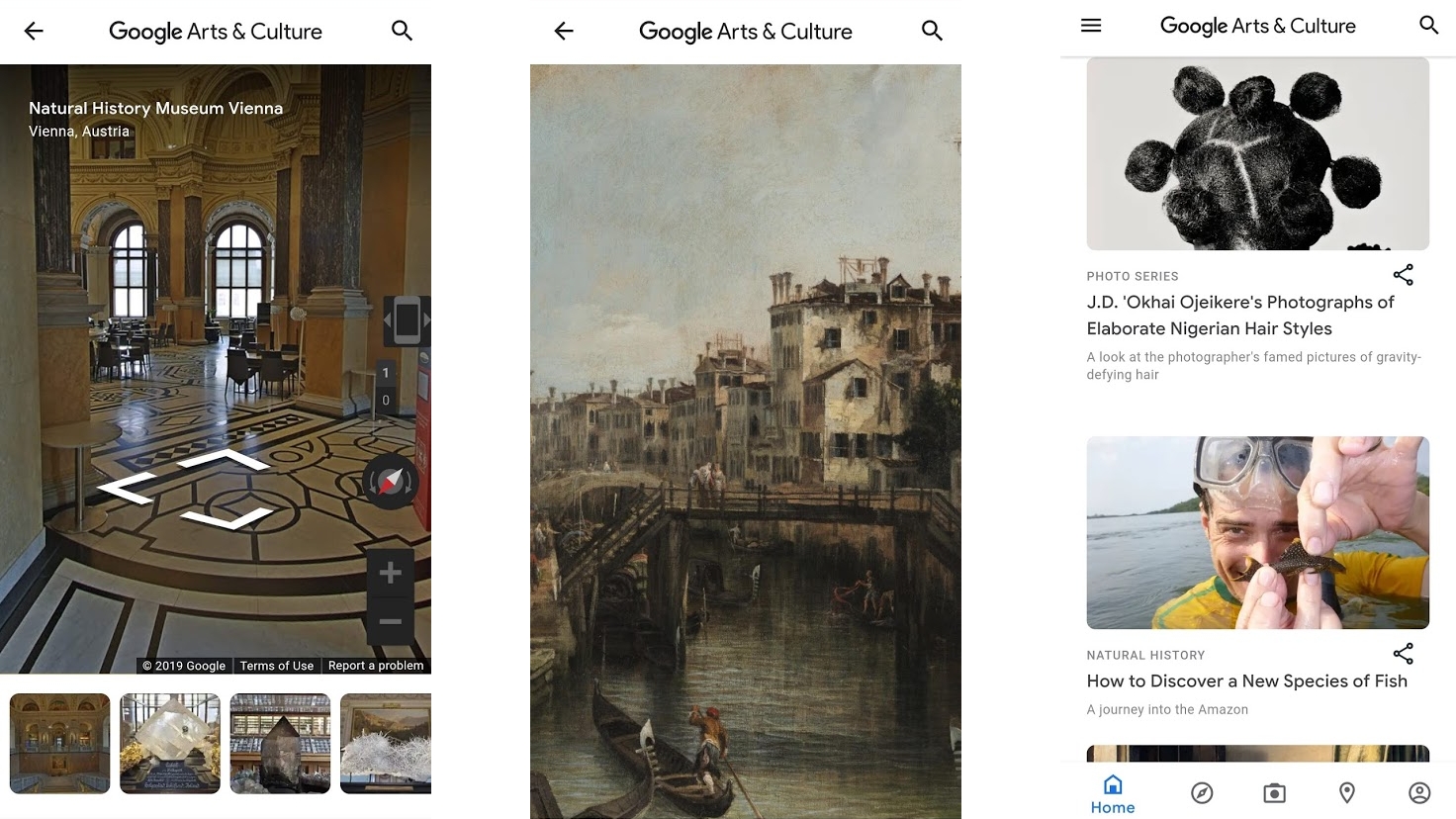 Google Arts & Culture
We've written about Google Arts & Culture before, but it's worth highlighting again, as the app has been steadily updated with new content and features.
In fact, there's an almost overwhelming amount of content tucked away inside this free app. You can, for example, view high-quality versions of famous artworks and zoom in close for a better look at them. You can also see 360-degree videos and – with the help of a VR headset – virtual reality tours of museums and other attractions.
You can also tour many of these sites using Street View, with both exteriors and interiors covered. There are also articles, information on local events and exhibits, the ability to save favorite artworks to easily return to later, and lots more.
And if you make it to an exhibit in the real world, you can also use Google Arts & Culture to learn more about artworks, simply by pointing your phone's camera at them. If you have even a passing interest in art or culture, this is an essential download.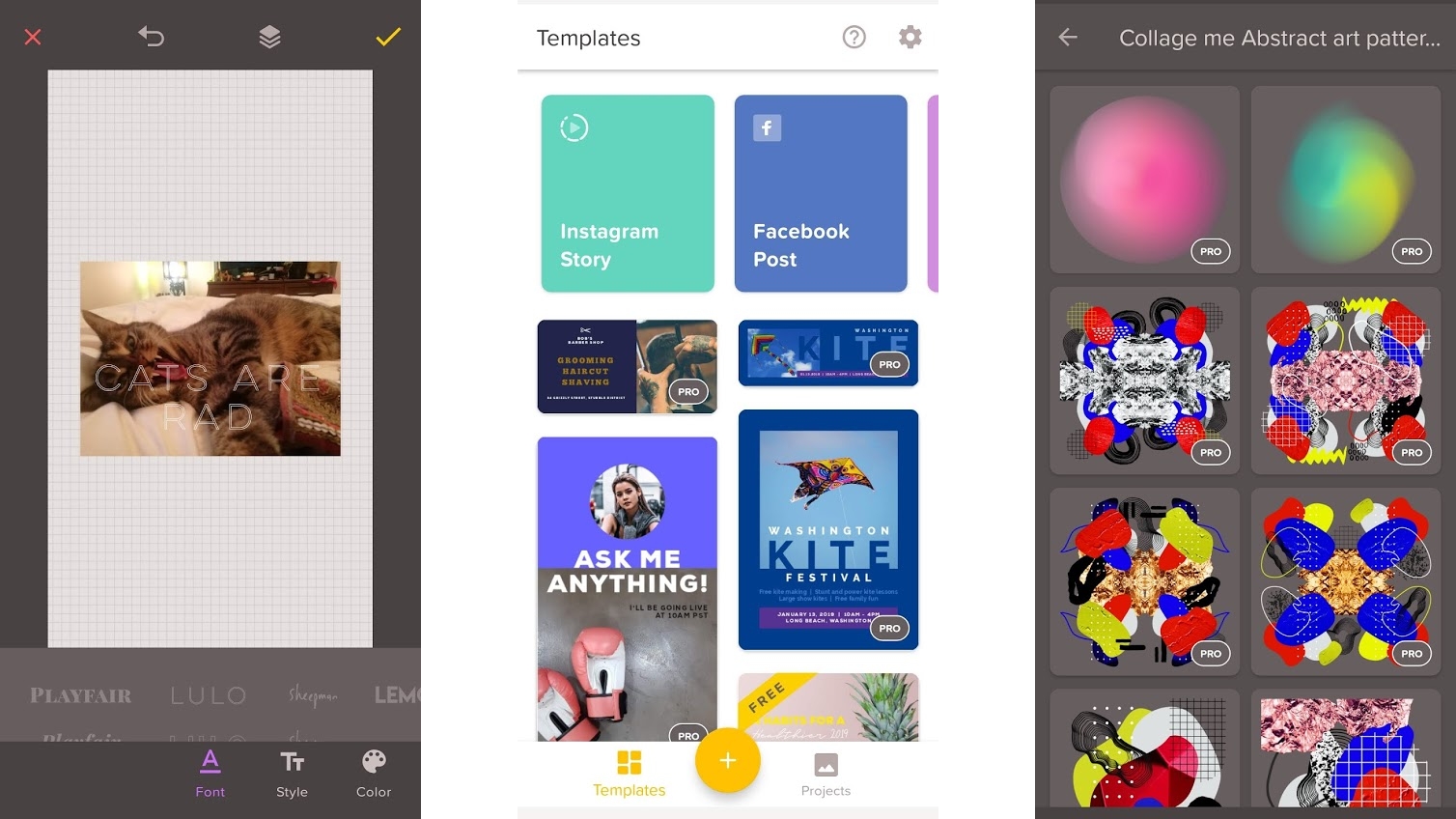 Over
Over could be the app to take your social media game to the next level, as it has all the tools you need to create stylish designs full of photos, images, and text, fit for Instagram, Facebook, and most other social sites or even for use on posters and flyers.
The app lets you select from a range of canvas sizes, many of which exactly line up with the sizes used by popular social sites, then lets you add images and text to them, with various options available, including a range of fonts, the ability to adjust colors and positioning, and more.
Over also includes plenty of pre-made graphics to spice up your projects, and when you're done creating you can easily share your design to other apps or save it as a JPG or PNG.
The basic tools are mostly free, but power users might want to pay for the Pro subscription, as this gives you access to more of everything: more fonts, more graphics, plus a database of templates, so you don't have to build up your designs from scratch.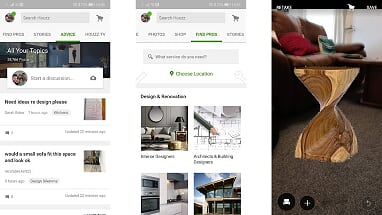 Houzz
Redecorating or improving your home can be a daunting prospect, but Houzz could make it a little bit more manageable.
It could do that by inspiring you through its library of millions of photos, showing exteriors and interiors of various styles.
It could also do that by giving you a single storefront to find and buy all the furniture and other items you need, even going so far as to let you see products in your home, using augmented reality.
And it can do that by helping you find experts – such as architects and builders – to do the hard work for you.
If you're planning to take on the task yourself then there are also plenty of articles on hand to help, as well as the ability to ask the Houzz community for advice.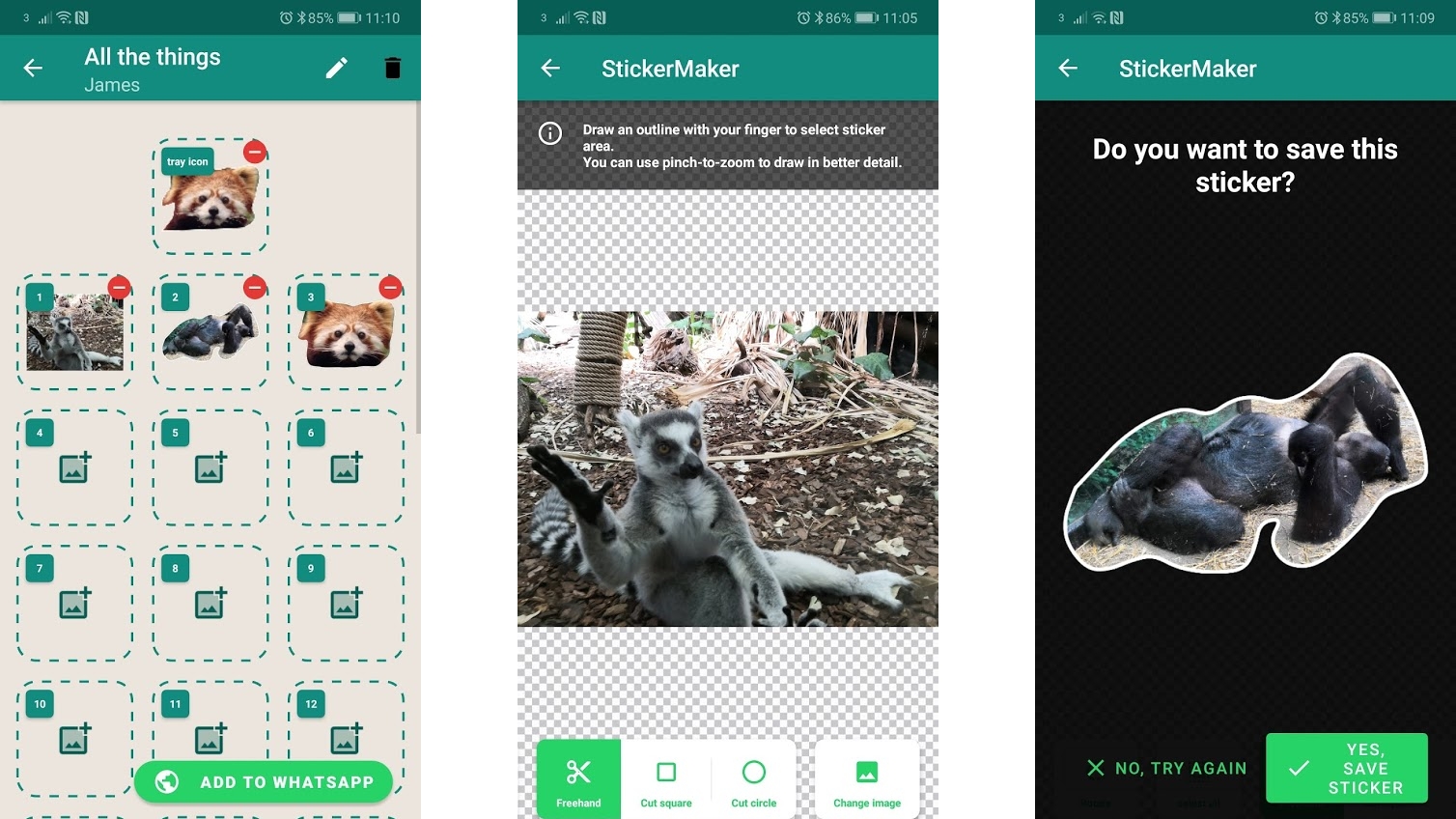 Sticker Maker
If you use WhatsApp, you're probably aware that the service has finally added support for stickers, so as well as emojis and GIFs you can now send larger emoji-like images. But while there are plenty of sticker packs to choose from there are also – thanks to Sticker Maker – the option to make your own.
The app first has you create a new 'sticker pack' which you can name, then simply load up an image on your phone and cut out the part of the image that you want to use as a sticker. You can do this freehand or use tools in the app to cut a perfect square or circle.
You can also rotate the image if you want and then save it to your pack when you're happy. Packs can contain up to 30 stickers but need at least three. Once you've made at least three you'll be able to send the pack to WhatsApp, where you can use your custom stickers just like any others.
If you later want to add or remove stickers from the pack, you can do that. You can also make additional packs if you have more than 30 sticker ideas or just want to keep the packs themed.
Sticker Maker is a slick app and a useful one for anyone who likes WhatsApp stickers but just wishes they were more personalized.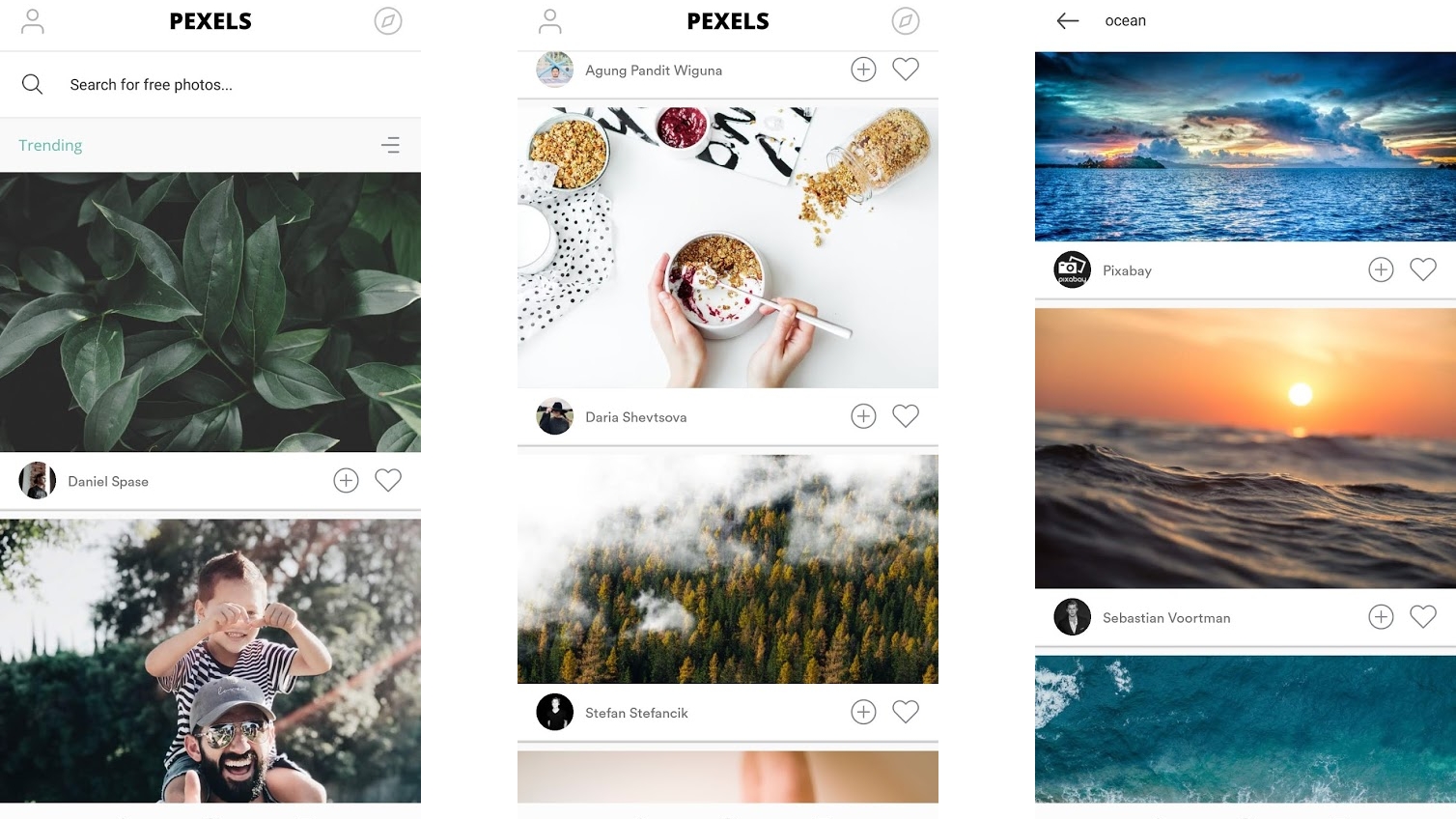 Pexels
Pexels is a database of photos that you can use for free for any purpose, including commercial uses, with no attribution needed (though it notes that attributions are still appreciated).
You can search using keywords or browse trending images, while tapping the photographer behind a photo will show you their other work on Pexels and let you follow them, so you never miss anything new that they upload.
You can also 'like' and collect photos within Pexels and if you want to take them outside the app you can easily share them with Instagram or other apps, save them as your wallpaper, or simply download them.
But Pexels also lets you become one of the photographers, as you can upload any of your own photos to the app for other people to use. However you choose to use Pexels though, it's a slick, beautiful app.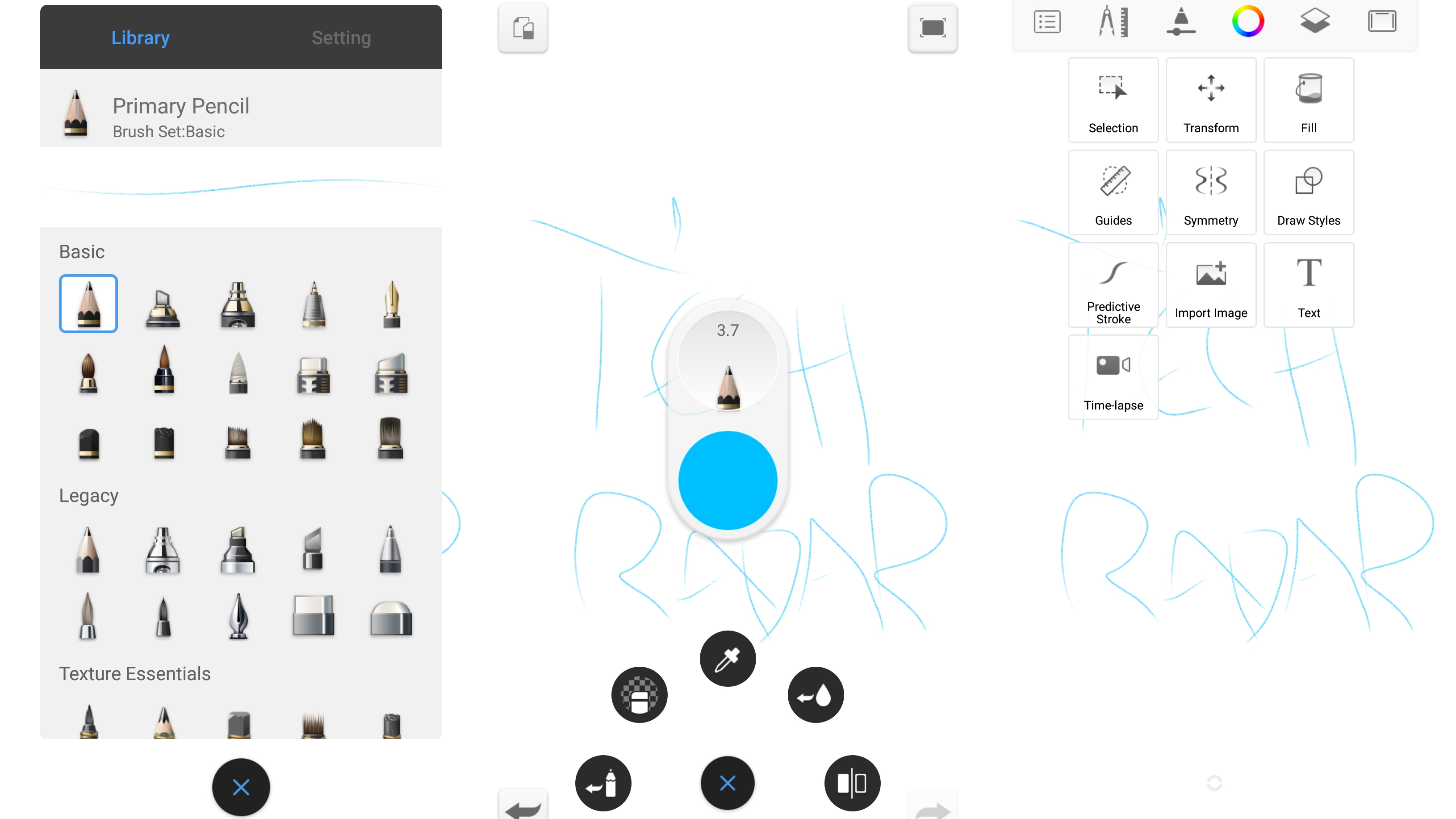 SketchBook
SketchBook isn't a new app, but while many of the features used to cost money, it's now completely free, making it worth revisiting.
The features that are now free include more than 130 brush presets, customizable canvas sizes, various rulers, high-quality image imports, and more.
And that's on top of all the basic tools that were already free, such as a layer editor and pen mode, all of which combine to make this one of the most generous free sketching apps available on Android.
Coming from Autodesk, the power of SketchBook should come as no surprise, but it's an app that seemed worth the money previously and is now utterly essential if you've even toyed with the idea of digital sketching.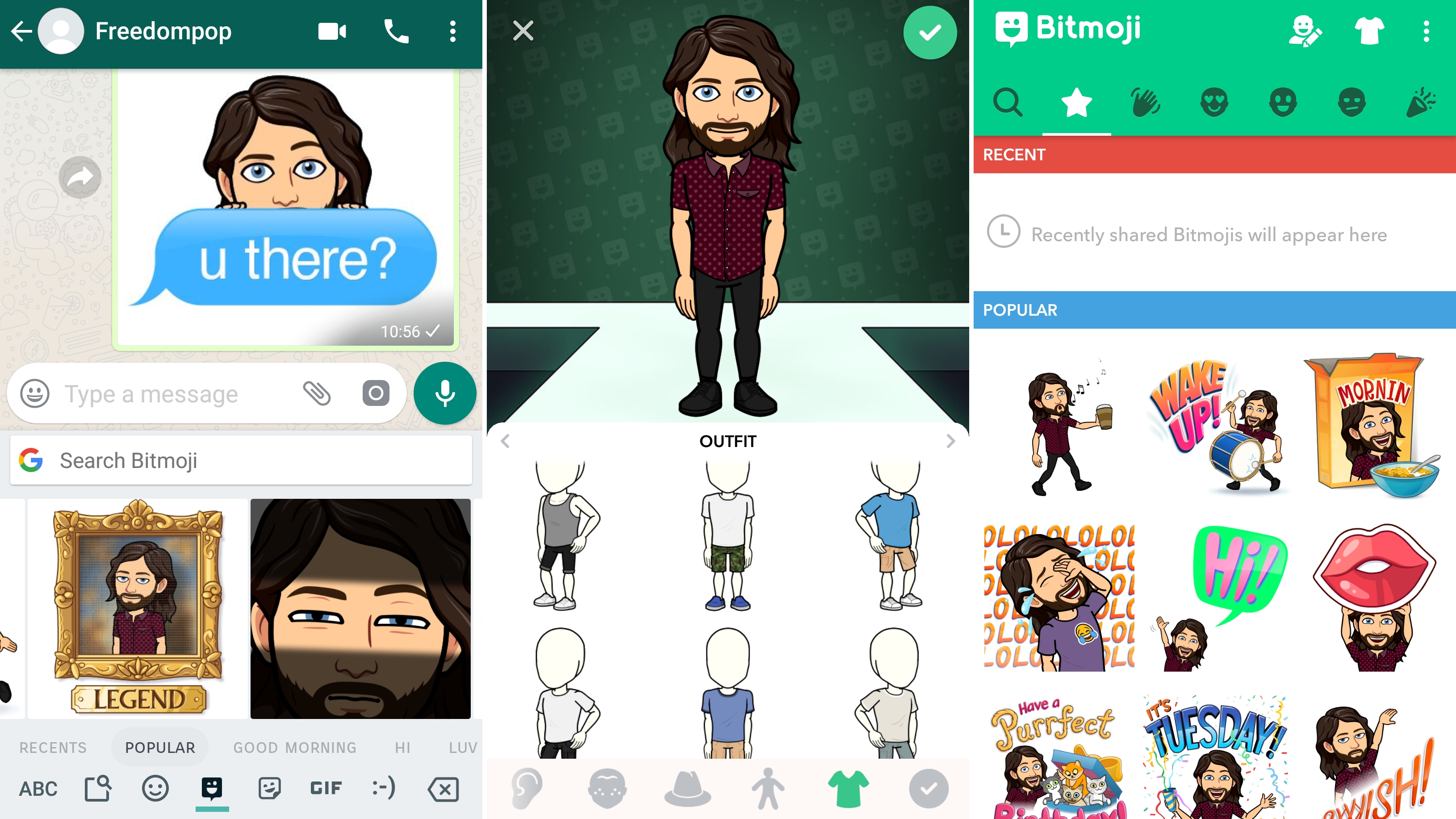 Bitmoji
Ever wanted your own custom emoji and stickers that star you, rather than a generic face? Then you should definitely download Bitmoji.
This lets you recreate your likeness in cartoon form, with loads of tools available to make them look as perfect as possible. Then you can choose an outfit and get access to dozens if not hundreds of stickers, each of which features you.
These can be shared to various chat and social apps, but Bitmoji has deeper integration with Gboard, letting you share its stickers direct from the keyboard. It can also be linked to your Snapchat account, making your Bitmoji your Snapchat avatar.
You can alter the look of your Bitmoji at any time, so if you change your own hairstyle you can change theirs to match, or just give them a new outfit, and new stickers and customization options are being added over time, so you shouldn't get bored.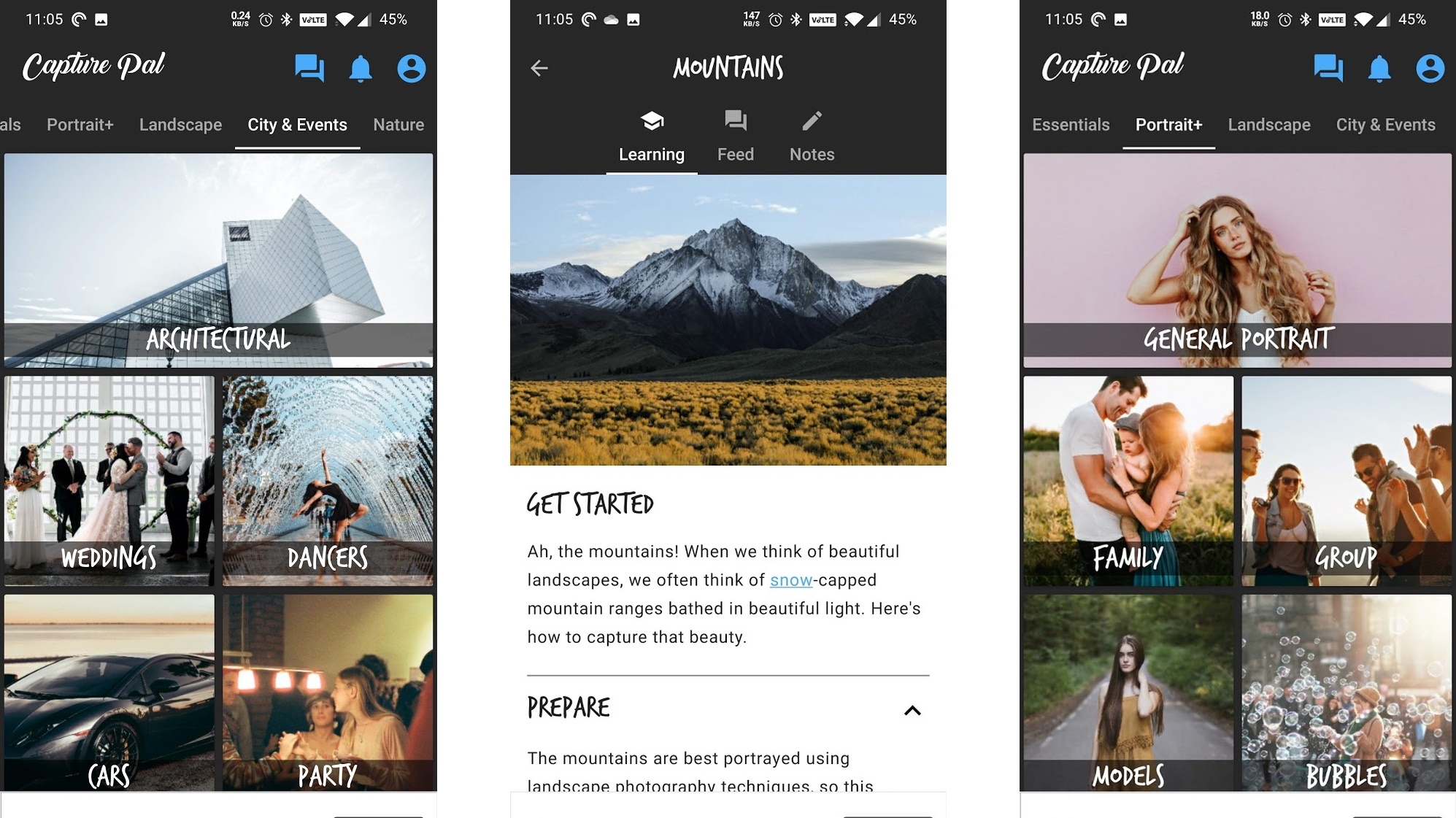 DSLR Photography Training apps – Capture Pal
If you want to take better photos then – whether you're a beginner or more advanced – Capture Pal should be able to help.
The app is basically designed as a reference manual and cheat sheet, covering most of the basics – such as the exposure triangle and metering – along with guides to shooting various landscapes, portraits, cities, events, and nature.
It's all clearly laid out so the right information is never hard to find, and Capture Pal talks you through preparation and any specific gear you'll need for a type of shoot, as well as walking you through the shoot itself, with a range of handy tips.
You can also add notes to any of the sections, so you can easily use Capture Pal like a photography notebook too, and there's also the ability to post photos, tips, and questions to the community – or view and reply to those posted by others.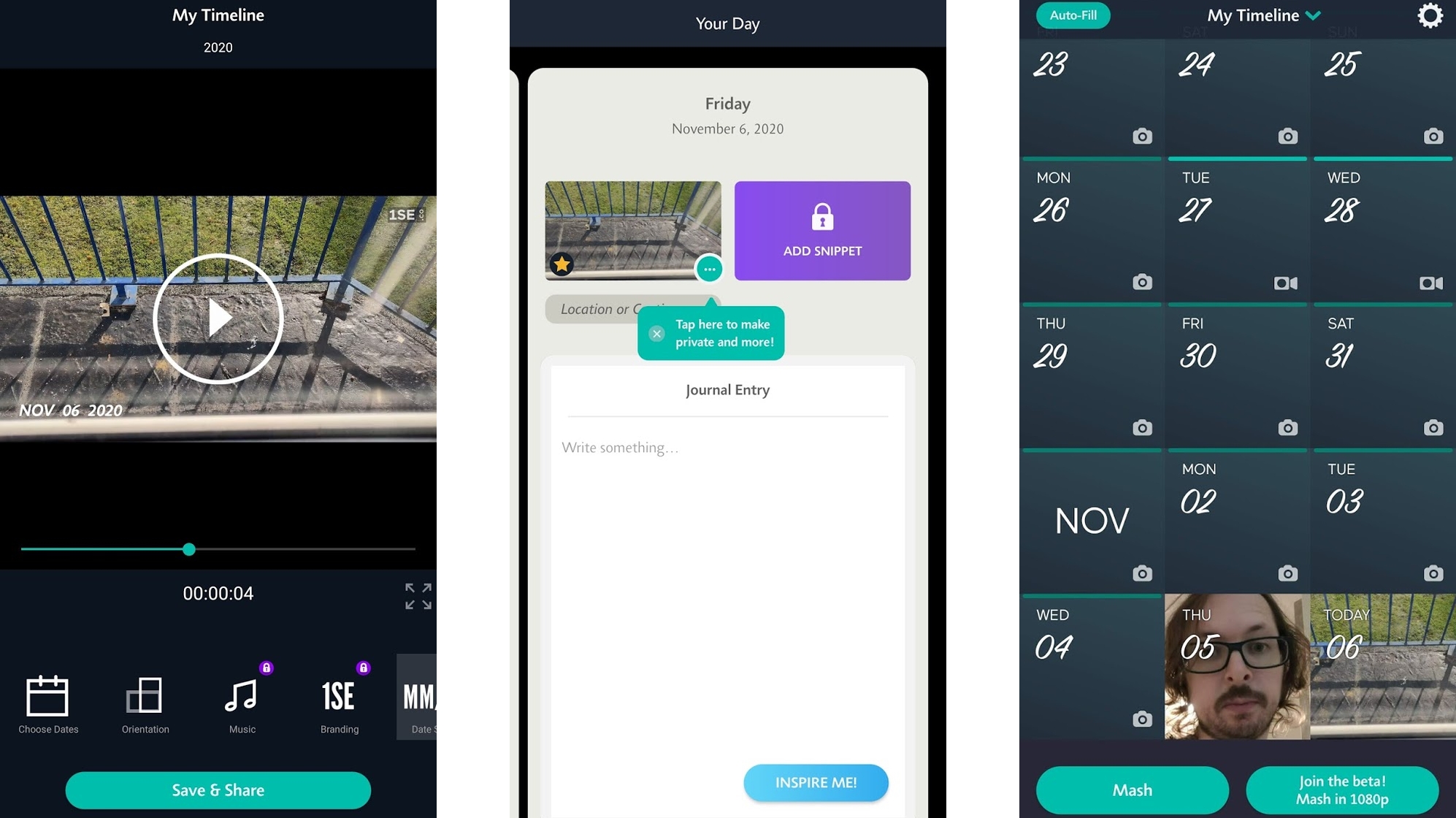 1 Second Everyday: Video Diary
1 Second Everyday: Video Diary is a way to document your life – one second at a time. The app lets you shoot a one-second clip every day, then you can mash them together to create a video that shows all of them.
Early on that won't amount to much, but once you've been using 1 Second every day for months or years it can make for a significant video. You can then share the resulting video if you want, and all of this functionality is free – along with some basic editing tools, the ability to attach a written journal entry to your days, and optionally get daily reminders to record.
Upgrade to 1 Second Everyday Pro and you can back your clips up online, record two separate snippets each day, use clips of up to three seconds rather than just one, add music, and more.
Doing so isn't cheap – it costs $49.99 / £45.99 per year and even more if you pay monthly – so it's fortunate that you get so much for free.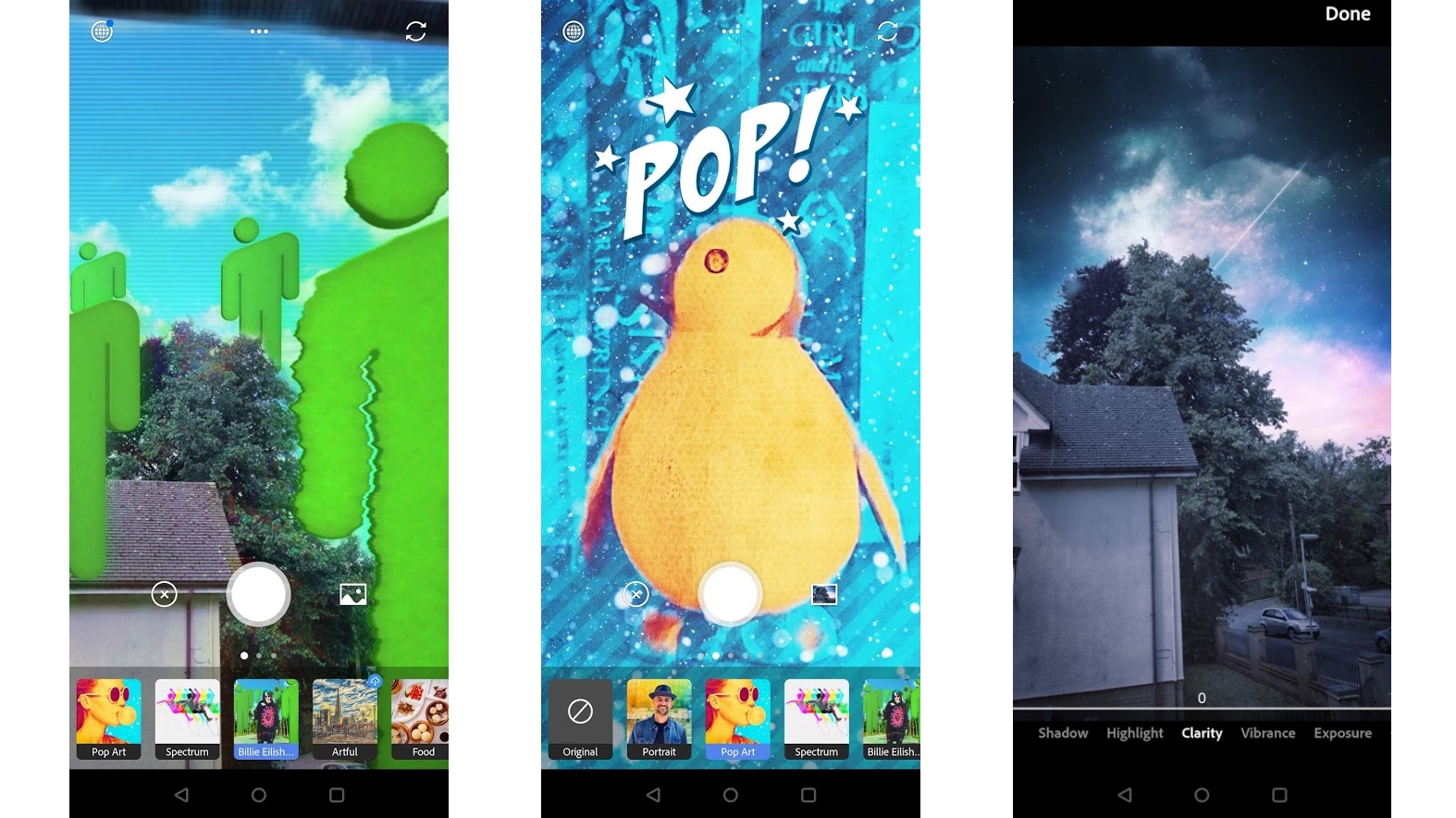 Adobe Photoshop Camera
Adobe offers all sorts of apps and most of them are good, with Adobe Photoshop Camera being no exception. Don't let the Photoshop name fool you though – this is a simple free Android app for applying filters to your photos, but it does a good job of it.
You can see how filters will look before even taking a photo, and there are over 80 to choose from, including ones aimed specifically at certain things, such as food or the sky.
Photoshop Camera will also often suggest the filters it thinks are best based on what you're shooting, and switching between filters is simple – a swipe on the screen swaps between variations on the same one (for example different pop-art effects), while along the bottom of the screen there are totally different filters that you can swap to with a tap.
Once you've taken a shot you can edit it in-app, with tools that let you adjust highlights, vibrance, exposure, saturation, and the like. There are also tools specifically for improving portrait shots, such as bokeh and face lighting. If you like filters then Photoshop Camera should have everything you need.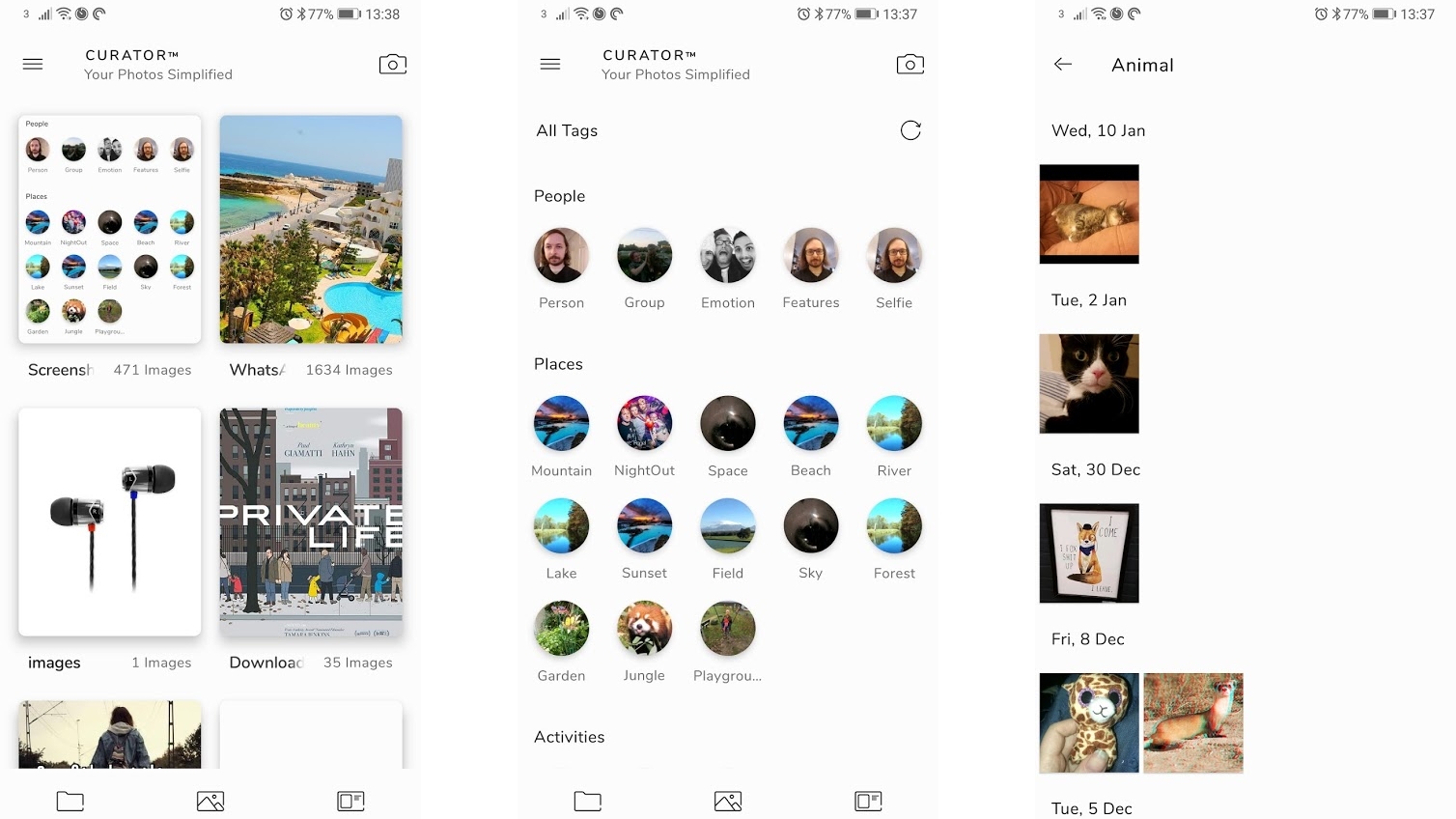 Curator
Curator claims to be the first gallery app that organizes your photos using AI entirely offline, giving you the search power of something like Google Photos, without compromising on your privacy.
It works well too. The first time you launch the app it will analyze and assign tags to all of your photos (which can take a long time), then if you search using a keyword, such as 'beach' or 'cat', it will show you every image containing that.
Curator has a nice interface too, with two themes and the ability to view albums, all images, or all of the tags that have been assigned.
Albums can be renamed and favorited, photos can be moved between albums and there are gesture controls, to help you navigate the interface faster. There are also new features on the way, such as private folders and shared albums.
If you don't care about the added privacy offered by Curator, then Google Photos is still the better app. Not least because it backs up your images and gives you access to them from other devices, but Curator is a strong alternative for those who prefer to keep their online presence to a minimum.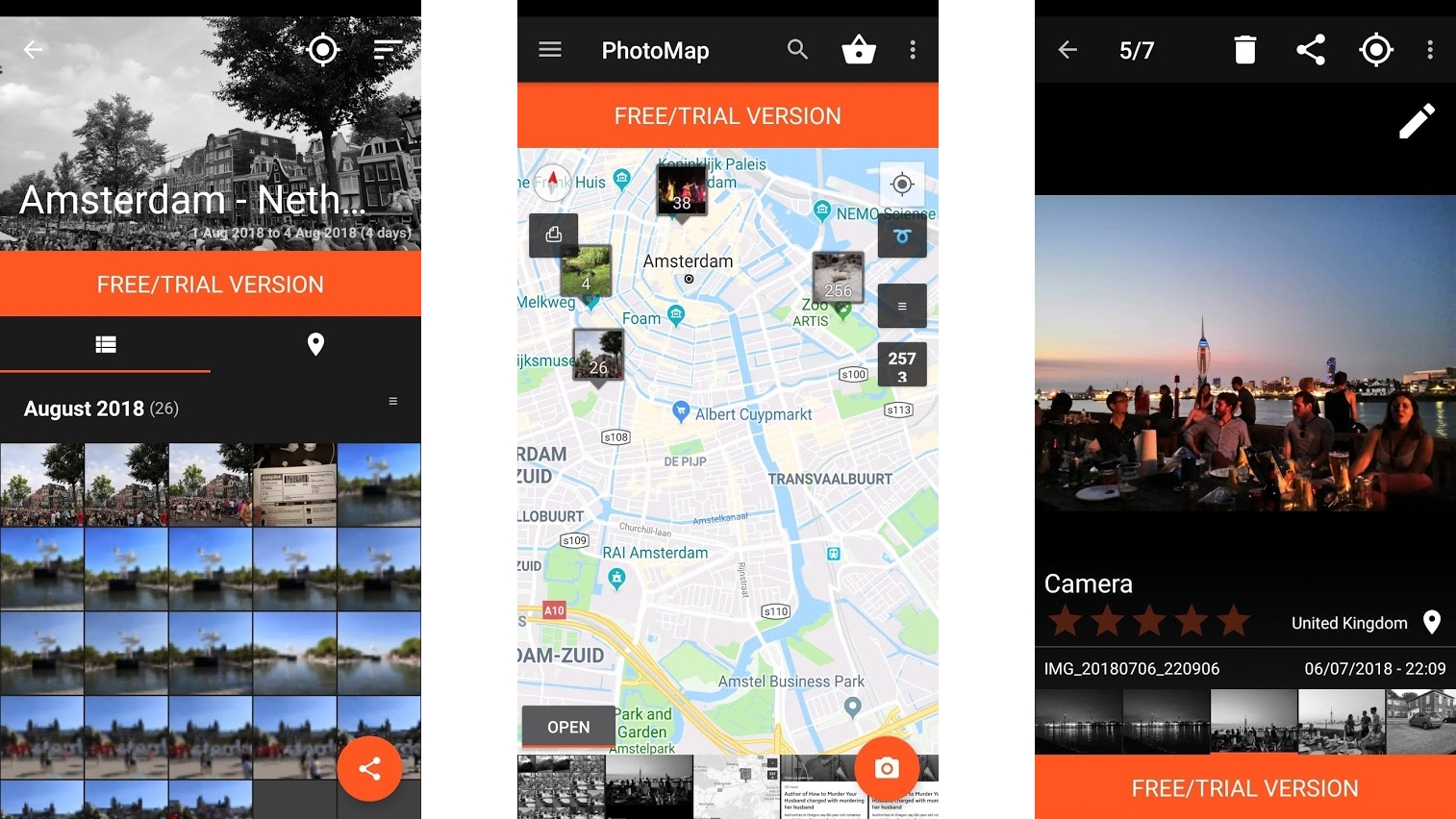 Photo Map
PhotoMap is simply a world map that displays your photos of the parts of the world that you took them in.
Zoom out and you'll likely just see a single thumbnail of one of your images over each country that you've snapped shots in, but zoom further in and you will see photos grouped into much smaller areas too.
The thumbnails also have a number on them, telling you how many photos are in that gallery. You can easily see them all and enlarge them with a tap.
There are a few options, such as the ability to change the look of the map or add terrain or satellite imagery to it, but mostly it's just a great and simple idea – a visual way of separating your photos based on where they were taken. This is definitely one for those who like to travel!
PhotoMap is free to use, but a one-off $1.49/£1.29 IAP will get rid of adverts.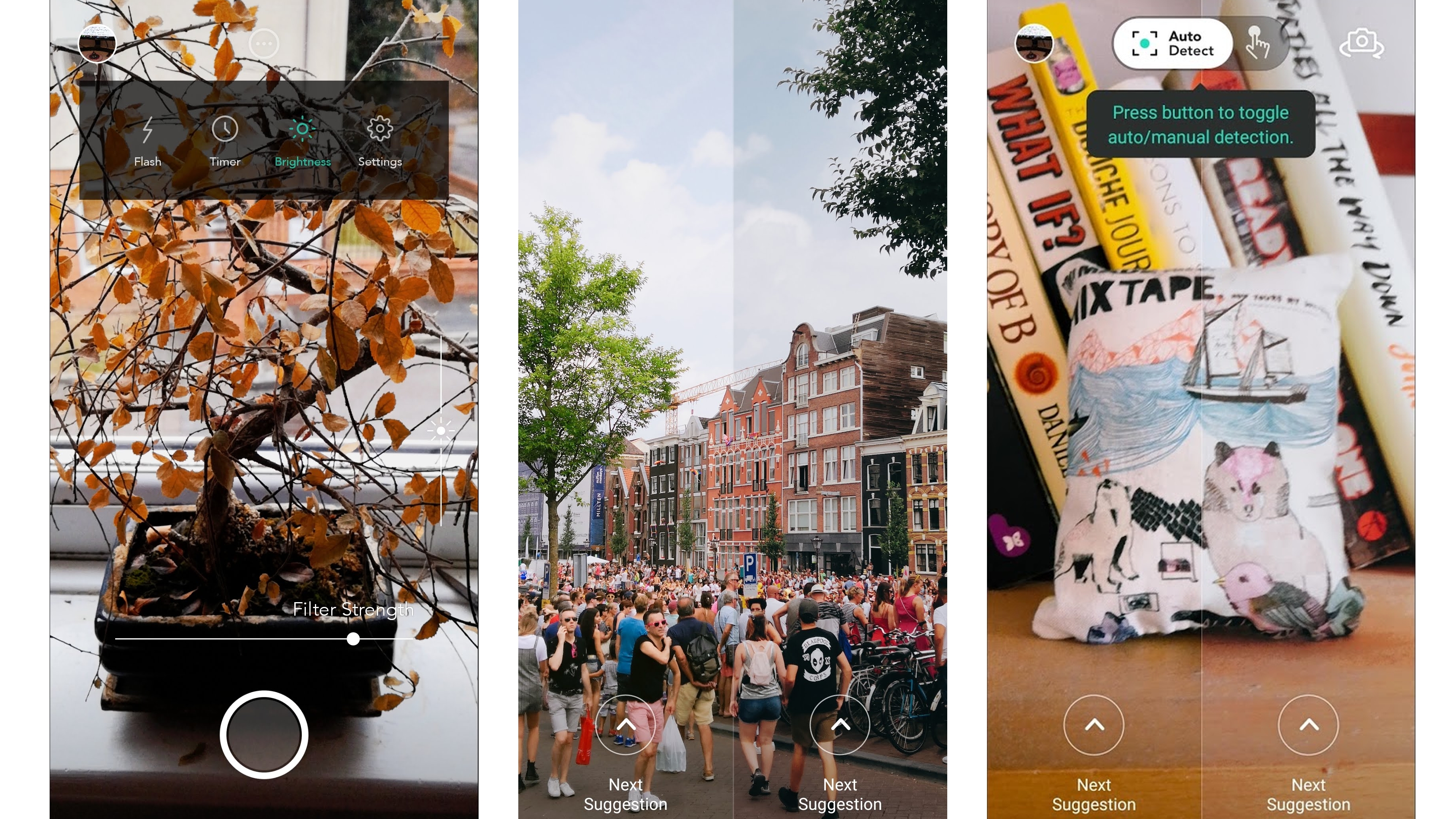 Picai
If you love slathering filters all over your photos then there's a good chance you'll love Picai, as it makes the process a lot smarter than most apps.
But this isn't just a tool for sticking filters on photos you've already taken (though you can do that too). Rather, it's a camera app. Simply point it at something you want to photograph and it will use AI to detect what you're looking at, even going so far as to provide a text pop-up telling you what it sees.
From there it will automatically choose filters that it thinks would be a good fit and overlay two of them on the viewfinder – one on the left half, the other on the right. That means you can see what a filter will look like before you even take a photo.
If you're happy with one, you can swipe horizontally across it to select it, or you can swipe up or down to cycle through filters. It's a clever idea, well implemented and completely free.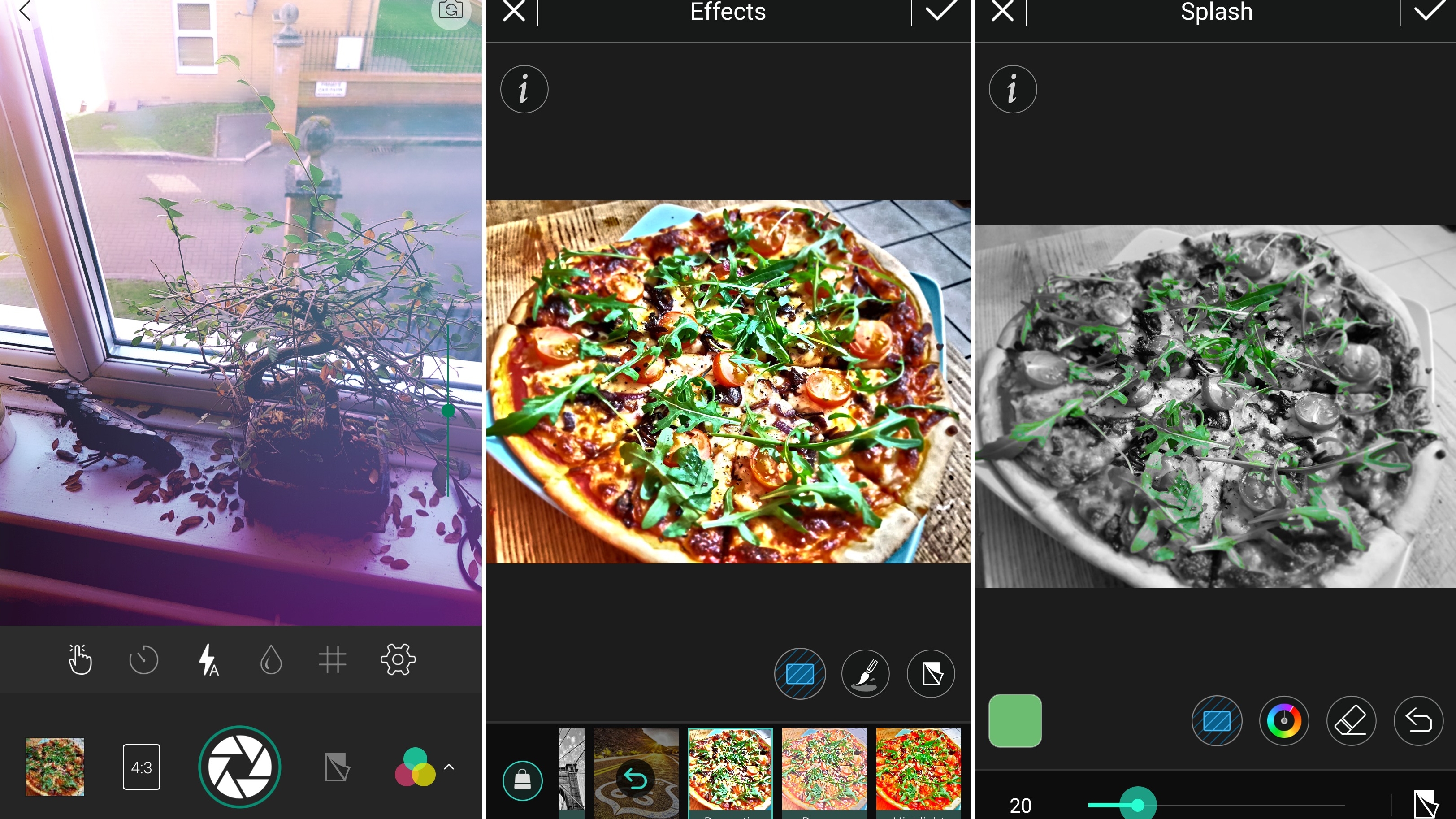 PhotoDirector
PhotoDirector is one of the more powerful and polished photo editing apps available on Android. It's got you covered for fun filters, frames and effects, but it gives you more control than some of its peers. For example, you can adjust the strength of effects and choose to apply them globally or selectively.
You get a lot of control over the core image too, as you can adjust the white balance, saturation, hue, sharpness, tone and more.
You can also rotate, crop or mirror the image, cut out sections, adjust the perspective, and if you've taken a portrait remove red-eye. There's more here, too much to list, but suffice it to say, PhotoDirector is a comprehensive app.
You're not limited to just editing photos you've already taken either; there's also a camera component, allowing you to take new shots and see how effects and filters will look before you've even taken a picture.
PhotoDirector is free to download and use. There's an optional subscription for £2.59 (around US$3.70) per month if you want to unlock additional tools, remove adverts and improve the output quality, but the core app is already far more generous than most free offerings.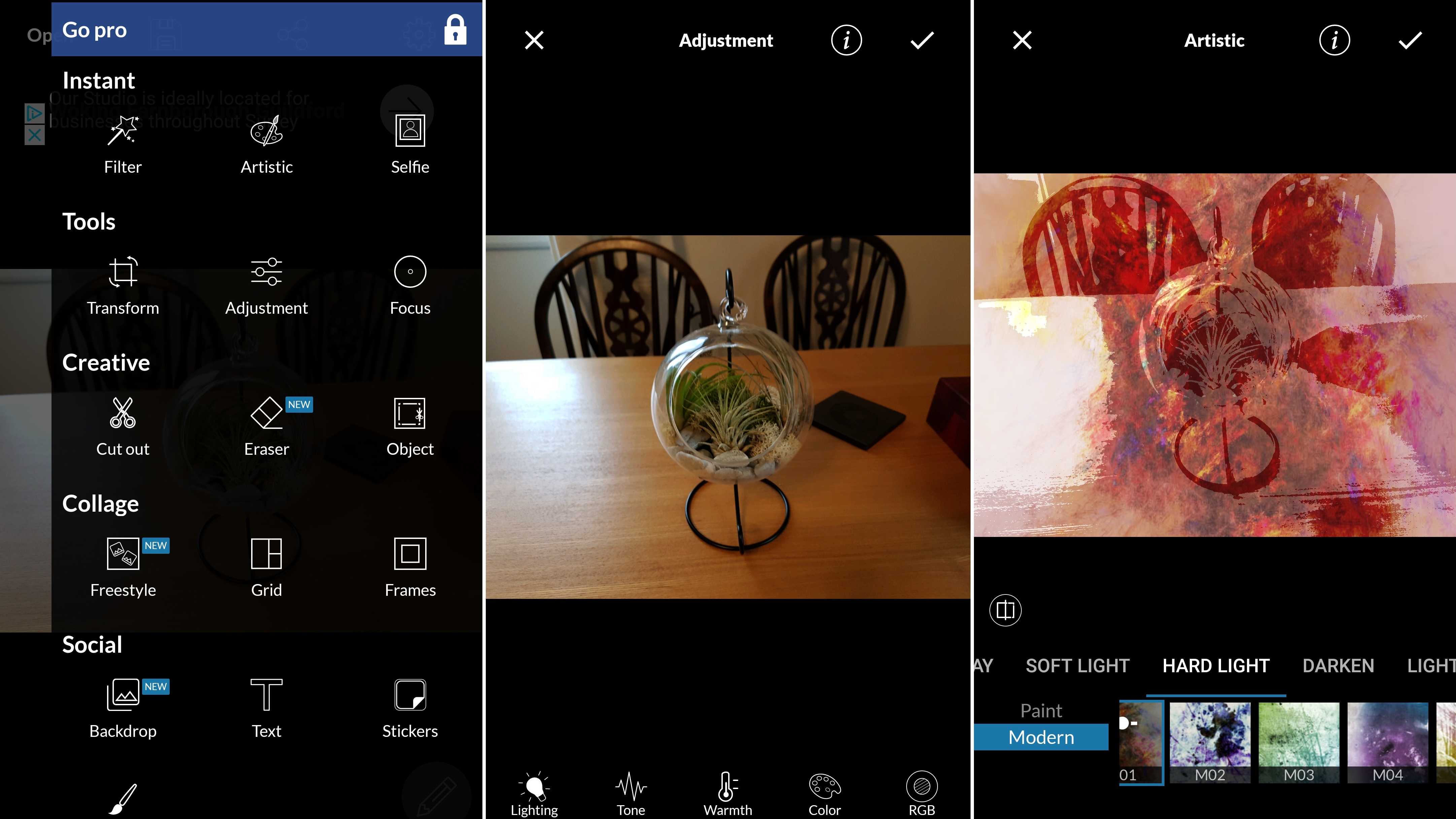 LightX Photo Editor
There are loads of filter apps and photo fixers on Android, but LightX Photo Editor is one of a much smaller number of comprehensive editing apps.
It has plenty of filters, as well as tools for sharpening images and removing blemishes, and much more besides.
You can tweak the hue, saturation and tone, adjust the focus, add a frame, sticker or text, merge images, create collages, flip, crop and rotate, draw on pictures and change the perspective.
All of that is free, though there's an optional IAP to remove adverts and add a few extra features.
Whether you opt for the free or paid version, LightX is a powerful, feature-packed app that should suit most mobile photo-editing needs.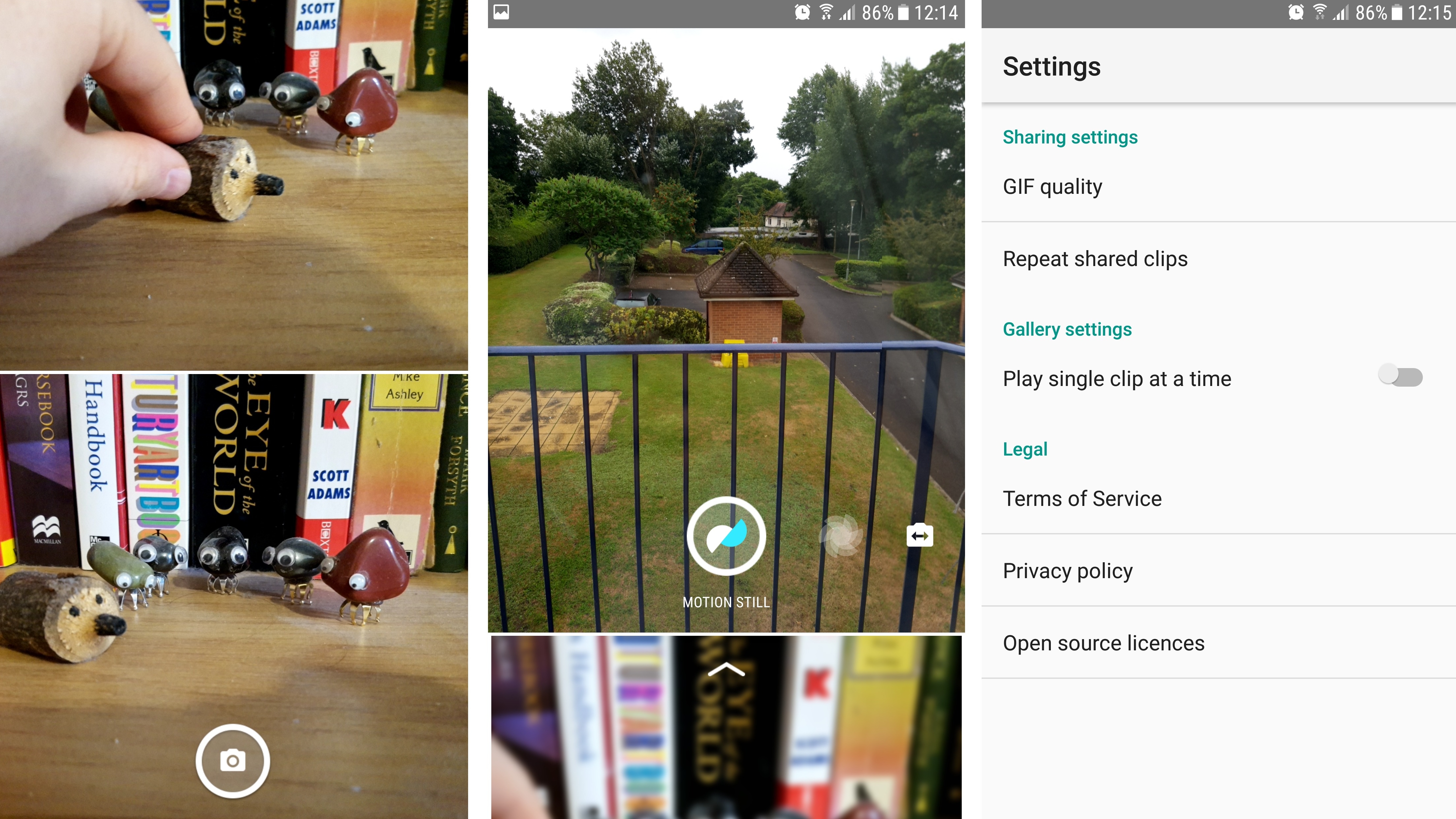 Motion Stills
It's not often that Google's apps come to iOS before Android, but Motion Stills did, as it was designed to stabilize Live Photos, so they'd come out smoother. Now though it's out on Android too, letting you shoot a short video clip which the app stabilizes.
Clips that you shoot can be saved as a video or a looping GIF and then shared on social media, and Motion Stills also lets you use a 'Fast Forward' mode, which will condense up to a minute of footage into a shorter clip. This too is stabilized, to keep it smooth, and you can pick the playback speed.
Motion Stills only works for new footage – so you can't import and stabilize anything you've already shot (though if you just want to turn old footage into a GIF there are plenty of other apps that will do that).
But for anything new you shoot Motion Stills is a great way to make a GIF or short video and ensure footage remains smooth. It's fast too, as footage is stabilized in real time, so you don't need to wait for it to process your clip, and it's completely free.
Our favorite free Android apps for learning new things, from history to music to coding and beyond.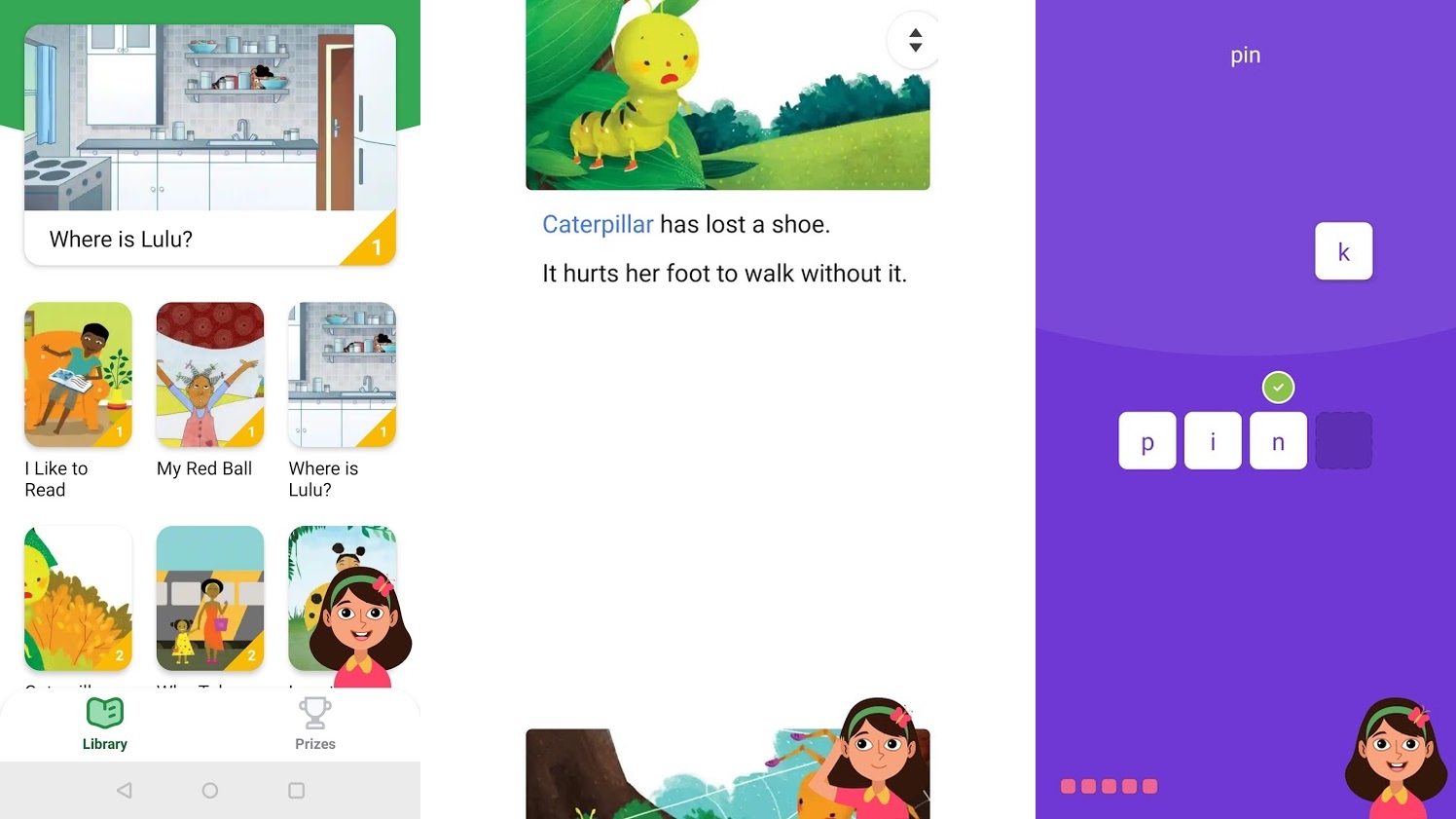 Read Along by Google
Read Along by Google is aimed at helping young children to read. It has a collection of kid-friendly stories that they read along to aloud, and the app listens, so it knows if they get words right or not.
There are also word games, such as one where they have to read as many words from a long list as they can in a short period of time, and one where they have to drag letters into the right order to spell a word.
Success in these games and in reading stories rewards them with stars, which are both a mark of progress and,,, while a report card keeps track of how long they've spent reading today and in the last seven days.
Read Along by Google is also colorful, and easy enough to navigate that it shouldn't need much supervision. As it's completely free and doesn't require internet access it's well worth checking out if you have a child with basic alphabet knowledge who's looking to strengthen their reading skills.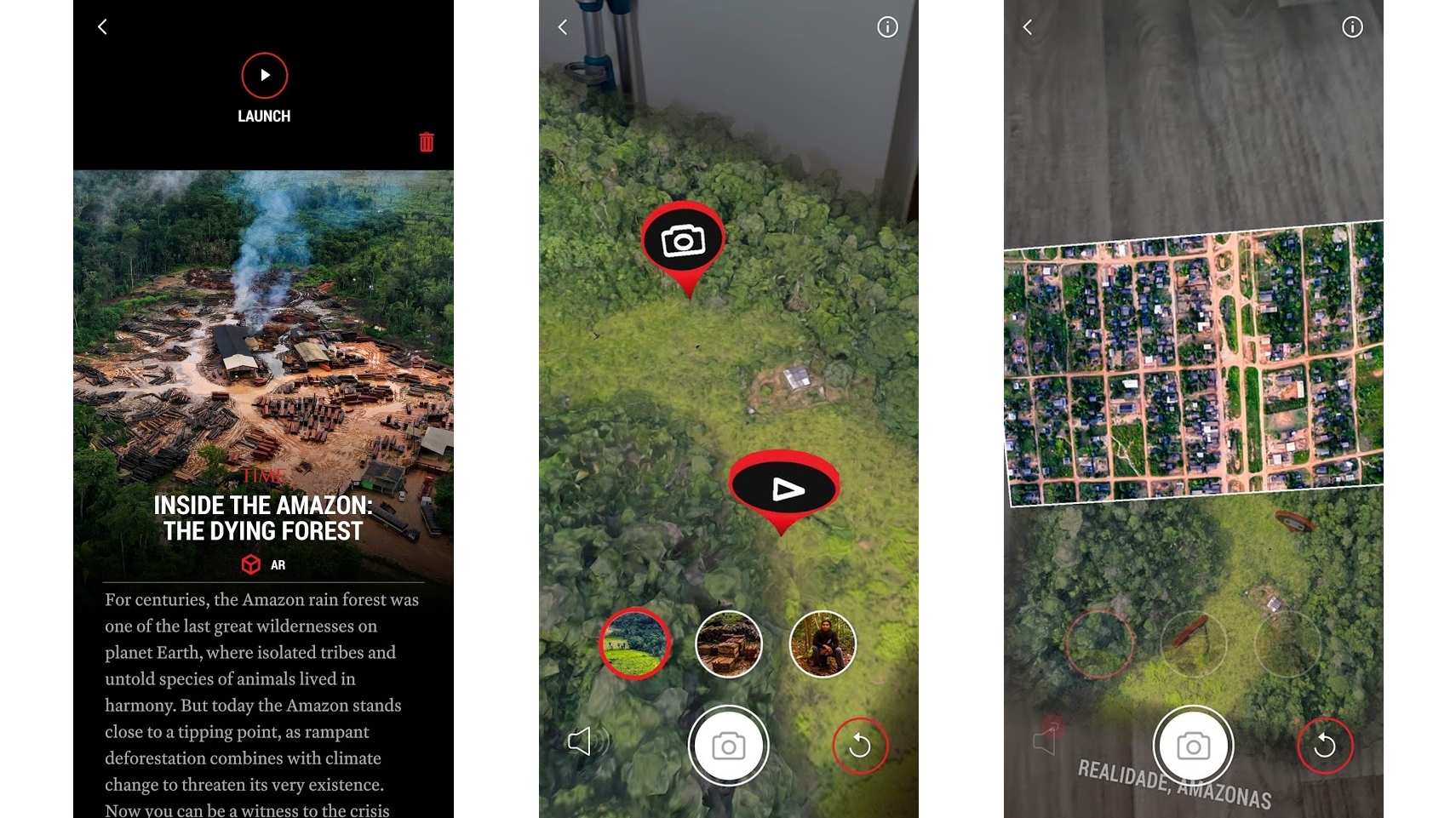 Time Immersive
Time Immersive is designed as a way to bring you closer to Time's journalism through augmented and virtual reality.
At the time of writing there are two experiences on there, one focused on the Amazon, and the other on the Apollo 11 moon landing. In either case, you can either project a related landscape (the Amazon rainforest for example) over a flat surface in augmented reality or view it in virtual reality using a Cardboard headset.
Then you can move your phone (or your head) to view it from different distances and angles, while relevant journalism is narrated to you. There are also points of interest that you can tap on to get an image or video with related commentary.
It's an engaging experience, mostly currently held back just by the lack of content. But it's well worth a download given that it's free, and will have more content added over time.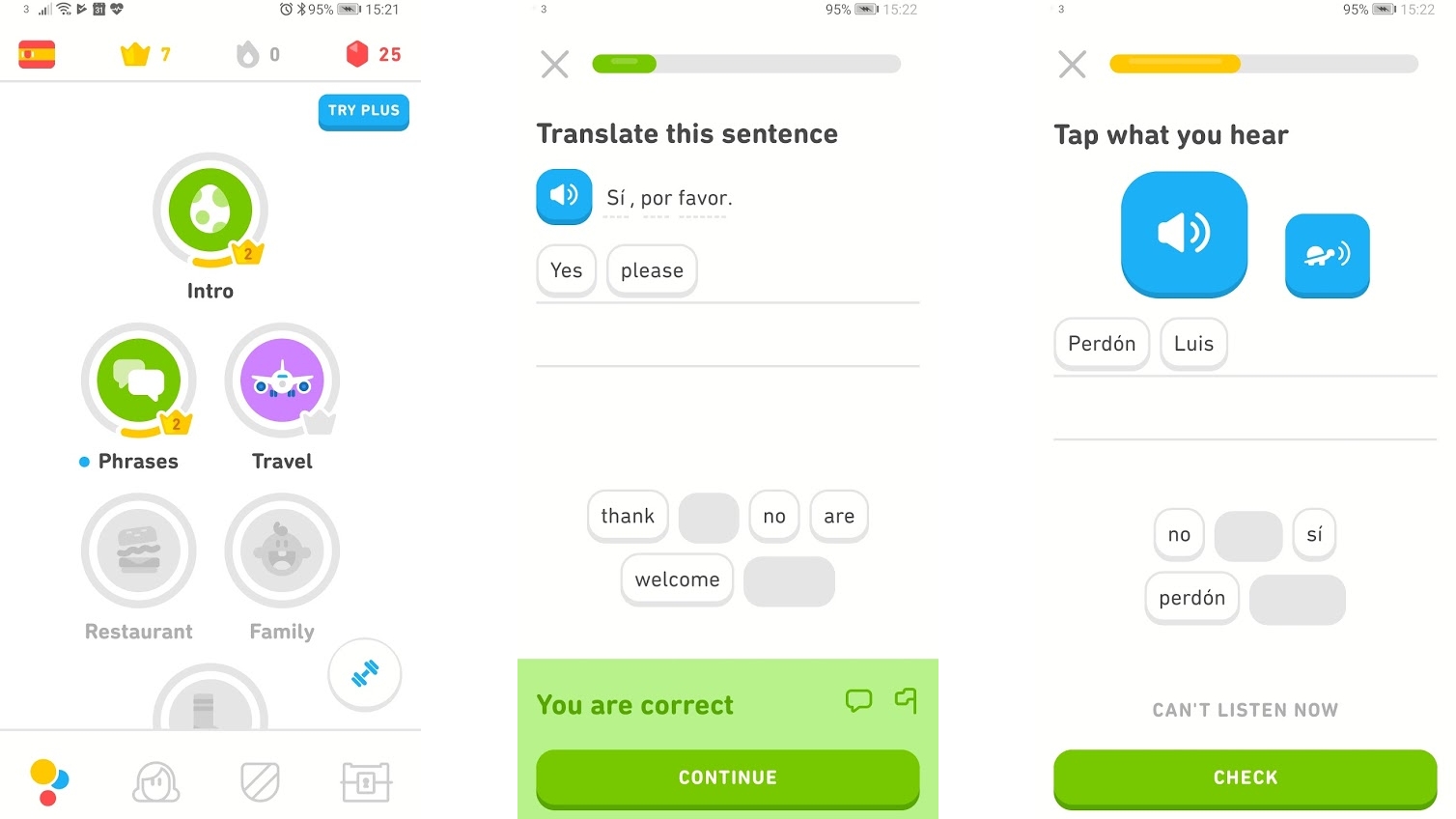 Duolingo
If you've ever tried using an app to learn a language then you've almost certainly come across Duolingo. So why are we highlighting it? Well, it's very, very good, and its features and language selection have improved vastly over the years, so it's worth revisiting.
Duolingo has a massive library of languages to choose from, covering everything from French, Spanish and German, to Japanese, Arabic, Vietnamese, Swedish, Hebrew and beyond.
Pick a language that you want to learn, and you'll then be taken through fun bite-sized lessons that gradually teach it to you. The whole process is colorfully presented and has lots of gamification. This won't work for everyone, but we find it helps keep us motived, as does the ability to compete with friends. Best of all, Duolingo is almost completely free, though you can pay to remove ads and unlock a few extra features.