The latest smart home TV in 2022
Everything in our home is getting smarter. As more devices gain intelligent controls and applications, their interconnected nature will come into play, with many ways to interface with one another: smart speakers controlling lights and locks, security cameras sending video feeds to TVs, and smartphones signaling when you're coming home to open the doors and turn on the air conditioning.

As the smart home continues to change, there are some trends emerging that are worth noting. By understanding the direction the market is moving, you'll have a better idea of what equipment is really keeping pace and which is going to become a relic sooner than later.
Finer Fitness
There's a shift toward smarter fitness devices in the home with gear like Peloton and NordicTrack offering equipment you can use to get in shape and stay in shape.
Given our limited space, you'll want to make sure each is as capability-rich as possible. By using MediaTek technologies, like its AIoT platform, the added smarts in some of these modern devices can help track your exercise in real-time using AI vision better and provide personalized experiences and advice that better suit your fitness needs.
Smart features like these, as well as the networking connections and quality displays,  come running on powerful chips, and MediaTek is behind many of the chips you'll find in this kind of equipment.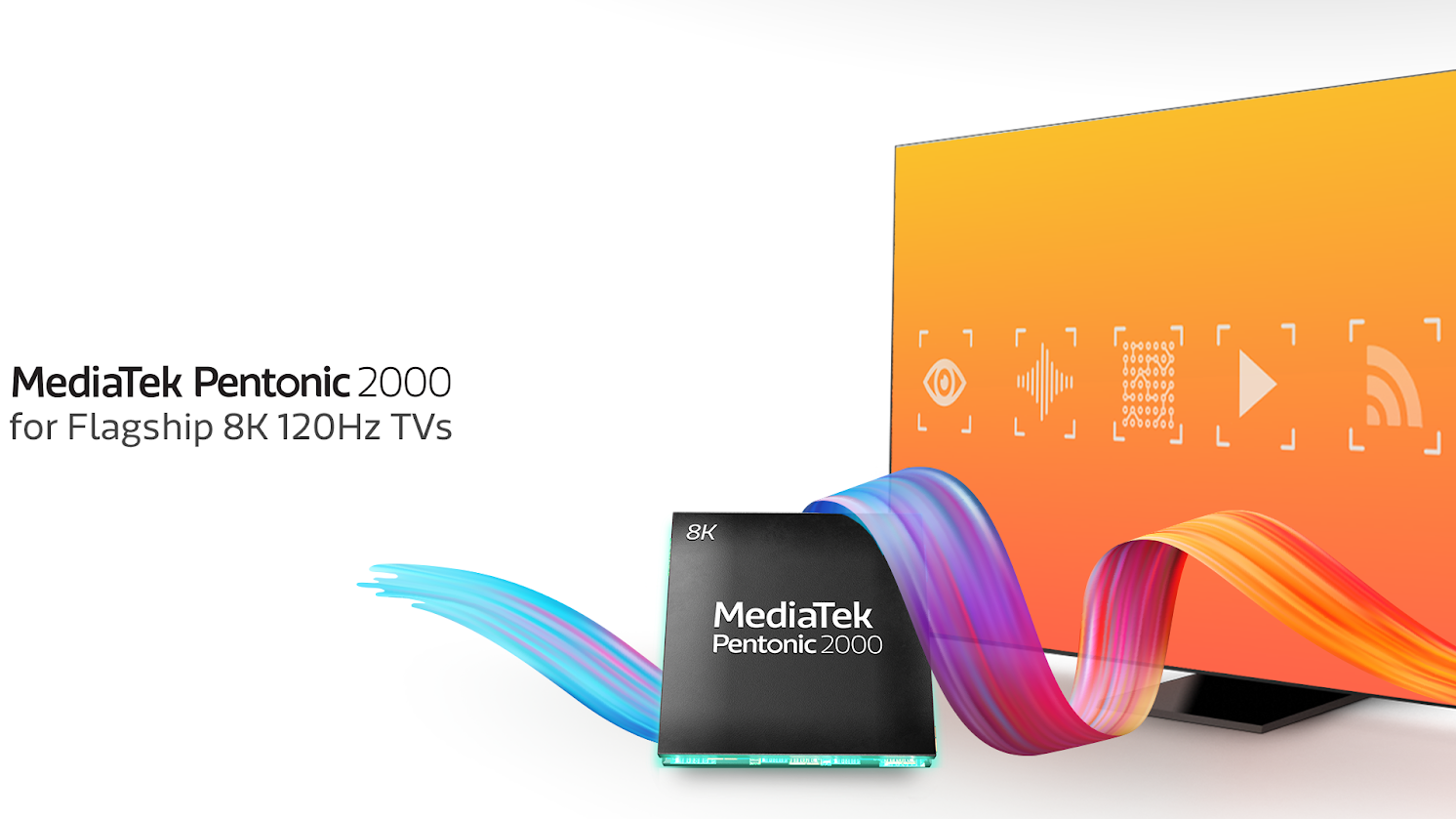 Improved picture
Our smart TVs also need more power to offer the features we want. It's no small task for a TV to display 4K and 8K content, and it takes a powerful chipset inside to deliver those capabilities.
With MediaTek's latest Pentonic chips, smart TVs will be able to power 8K resolutions at up to 120fps. These TVs will be capable of intelligently upscaling lower resolution content to higher resolutions and provide motion smoothing, handy for sports content.
These chips can even manage multiple video sources at the same time, allowing for advanced picture-by-picture and picture-in-picture modes.
Capable controls
All of our smart devices need smart methods for us to interact with them, and one of the smarter and more intuitive ways in most cases will be our voice.
From smart speakers to TV remotes and beyond, you'll find more voice-activated smart devices as the smart home expands. MediaTek's technology provides the features necessary for voice recognition on these devices. Even if the device itself doesn't have microphones to receive voice commands, you can find many that will receive commands from a secondary voice-controller device.
By moving toward more powerful chips for voice controls, we can see more accurate recognition, faster responses, and even on-board local processing so our voice commands never have to be sent to the cloud.
Powerful connectivity
With the increasing number of smart home devices elevating the demands on our internet connections and local networks, the connectivity of those devices and our routers is going to be one of the most crucial aspects of the whole smart home ecosystem.
MediaTek's Filogic chipsets can power modern Wi-Fi 6 and Wi-Fi 6E connections that increase bandwidth, reduce latency, and provide a more reliable connection for your devices, giving you better performance for streaming, video calls, gaming, and more.
MediaTek is behind many of the chips powering smart home experiences, and there's a good chance you've already got MediaTek-powered devices in your home.
MediaTek powers about a billion devices a year and is already in one in five homes around the globe. To catch up with even more going on in the smart home, you can see what MediaTek is working on.