Free apps sometimes have a bad reputation, but many are gems that are so good you won't believe they're free. We've scoured the App Store to find the very best, and sorted them into handy categories, which you can find on the following pages.On this page you'll find the best app of the month – our top new or updated selection to try out, and check back every month to find a new option to test. After that, it's the best entertainment apps (surely the best reason to own an iPad…) and a variety of categories on the following pages to tickle your fancy.
Free app of the month: Reading List – Book Tracker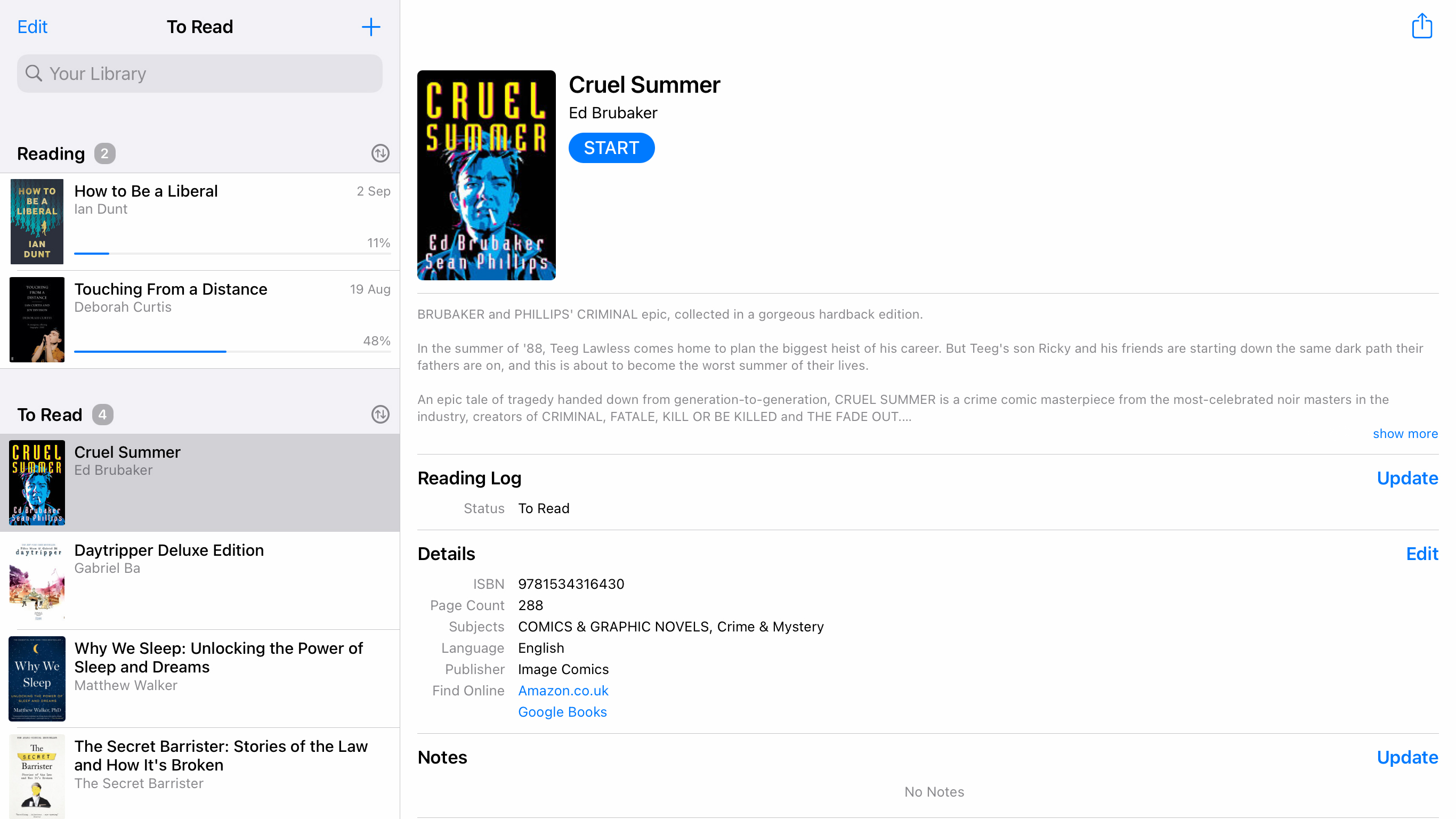 Reading List – Book Tracker is ideal if you buy loads of books and then forget about rather than read them. You add books to your virtual library by scanning barcodes or adding them from a web search results list. They then lurk in the sidebar.
A single tap on any entry and you can peruse its various details, along with heading off to Amazon or Google Books. By adding user-defined categories, you can manage larger collections, or even have Reading List act as a wish list for titles you've not yet purchased. Basic progress tracking is in the mix too.
For free, the app is resolutely single-device, with no iCloud sync. But given the other features, it feels like a generous freebie for people who want to keep track of the books they're reading.
The best free entertainment apps for iPad
Our favorite free iPad apps for having fun with your iPad, whether shopping, coloring, reading, watching TV or using Twitter.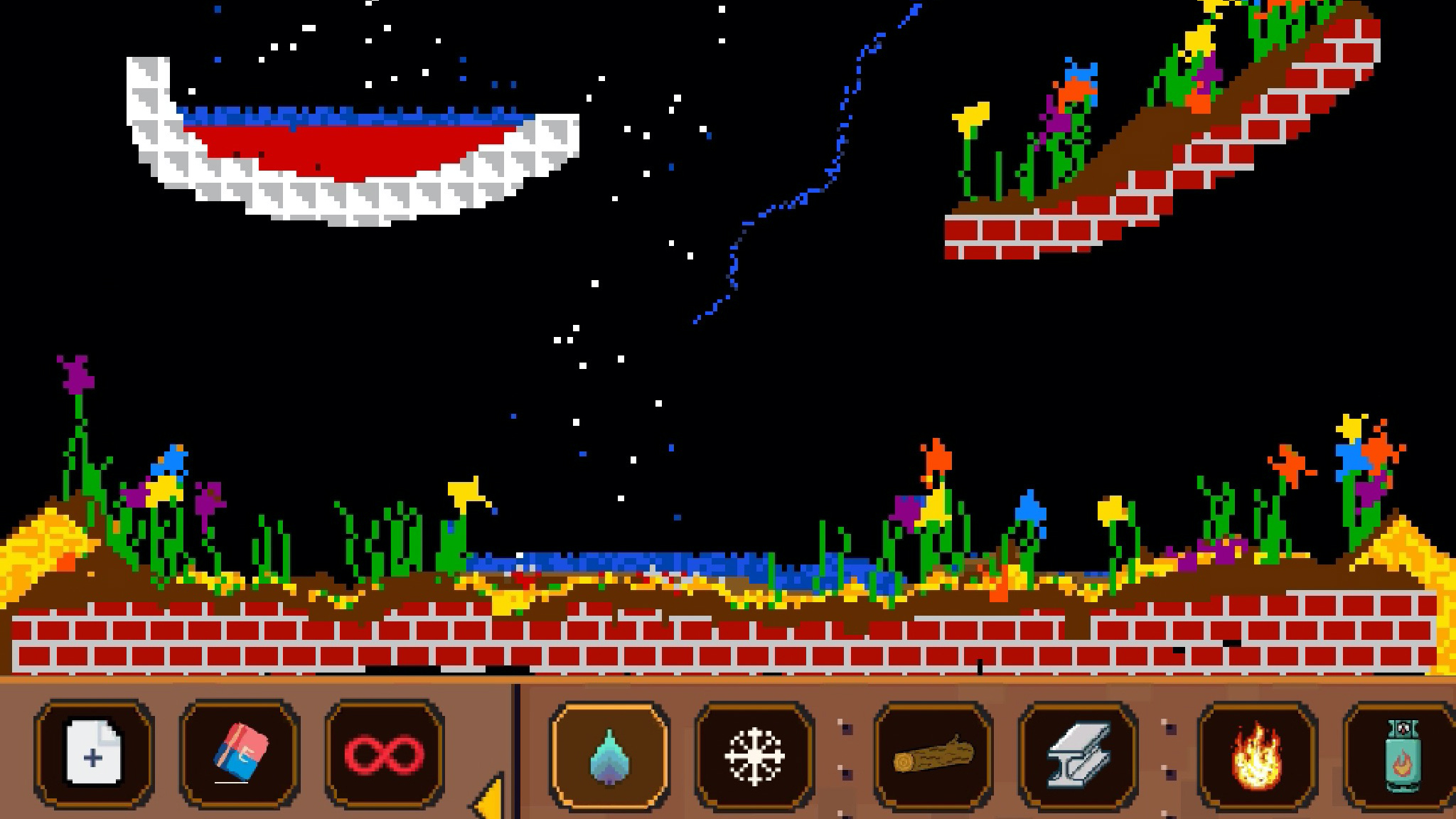 Sandbox – Physics Simulator
Sandbox – Physics Simulator is an entertainingly noodly mix of creation and wanton destruction. It gives you a blank screen and a bunch of icons, inviting you to select materials and draw components to fill the void. You can build levitating stone structures that can be filled with soil and seeds, at which point flowers will start to grow.
Alternatively, you can explore what will happen when lightning blasts firework powder, or when you drop a bomb on your beautiful creation. Hint: nothing good for the things you've made. But Sandbox itself is plenty good. Sure, it's a long way from real life, and its old-school pixel art aesthetic screams retro.
But as a way to experiment and relax – whether you chill by making things grow or blowing them up – this is an excellent iPad freebie.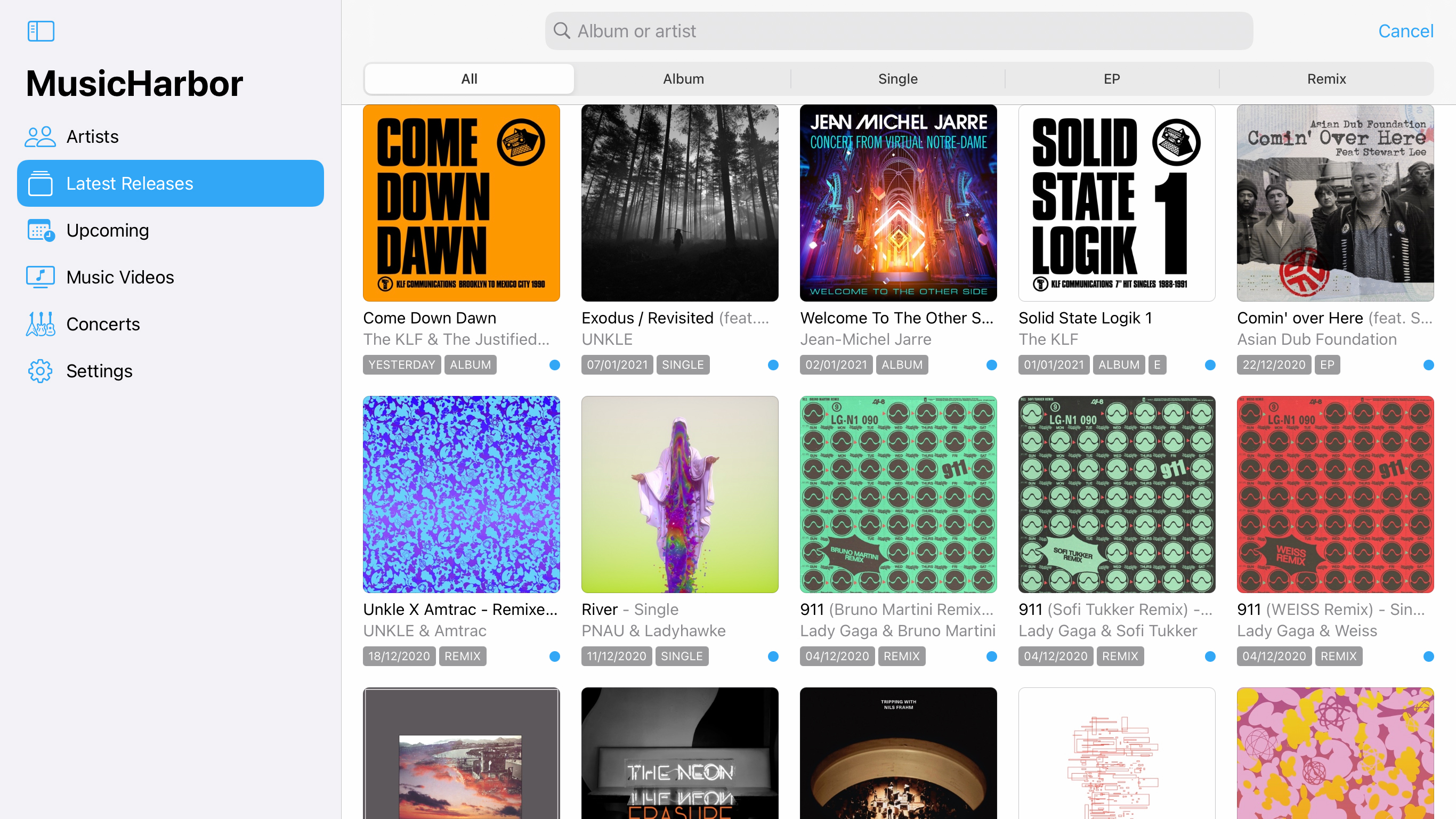 MusicHarbor
MusicHarbor deals with a gap in Apple Music and other streaming services: keeping track of your favorite artists, rather than just playing their tracks.
You can import artists from your local library or a streaming service. Imports appear as disc-shaped buttons. Tap on one and the artist/band page will display releases in reverse-chronological order, with a button to zip to a Google News search based on relevant keywords.
Elsewhere, the sidebar provides instant access to the latest and upcoming releases, music videos, and concerts. Go pro ($5.99/£5.99/AU$9.99) and you can filter releases by kind, adjust the app's appearance, and filter concerts by proximity. Even if you don't, this one's a must to keep tabs on artists and bands.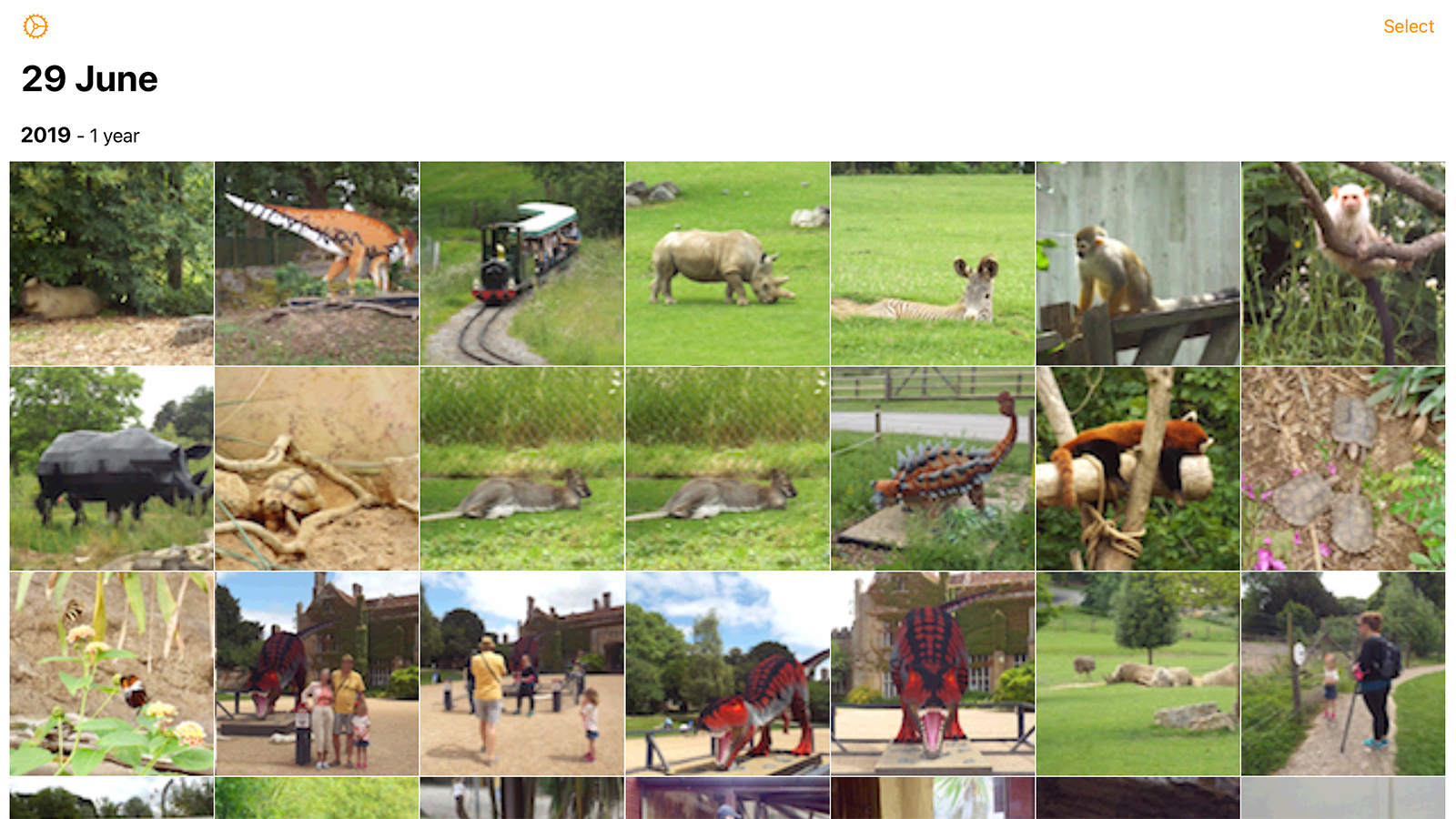 Photo Flashback!
Photo Flashback! recalls services like Timehop that serve up photos you took years ago on today's date. Here, though, the focus is solely on the contents of photos on your iPad and in the iCloud Photo Library.
On launching the app, you'll see the day's selection and can opt to add the current year via a quick trip to the app's settings. To check out other dates, tap the calendar. In the window that appears, each date lists the number of photos available, along with a small preview of one of them.
Photo Flashback! is another of those free apps that are generous to the point you wonder what the catch is. But there isn't one – this is just a wonderful and entirely free way to relive favorite memories.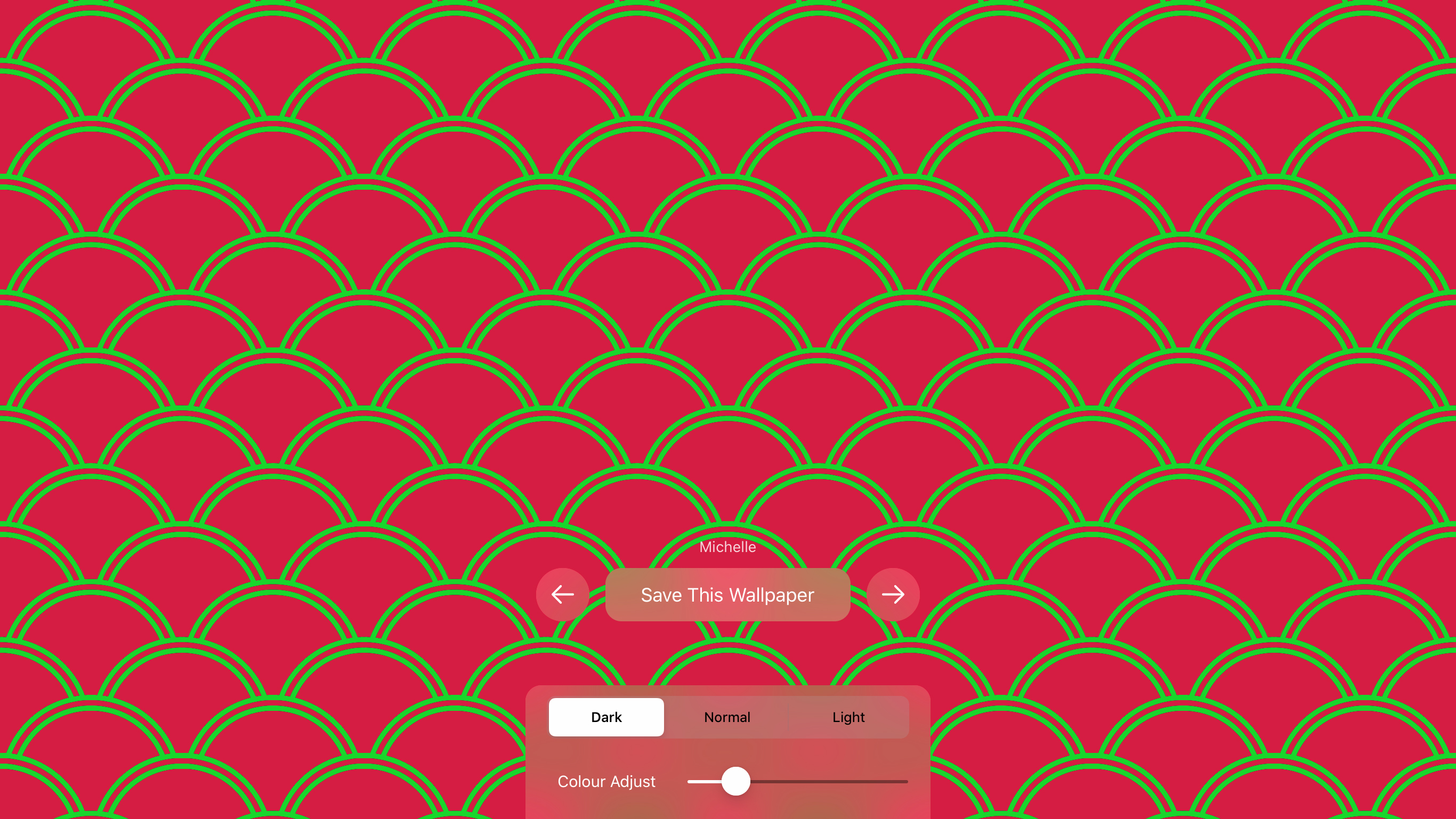 The Wallpaper App
The Wallpaper App gives you endless wallpapers for your iPad. The designs are procedurally generated, based around 15 different styles that are accessed by horizontal swipes. Within each style, variations are previewed by you tapping on the left or right half of the screen. Swipe upwards and you find more controls, to subtly adjust the brightness and color within the current design.
Unlike most free wallpaper apps, the output is optimized specifically for your iPad – although you can long-press the Save button to export wallpaper for other screen sizes.
The entire production feels elegant, perfectly matching the host hardware. And although it perhaps won't suit every iPad owner – especially if you're keen on using photography for screen backgrounds – it's an ideal download if you fancy shaking up your Home screens with something arty and refined.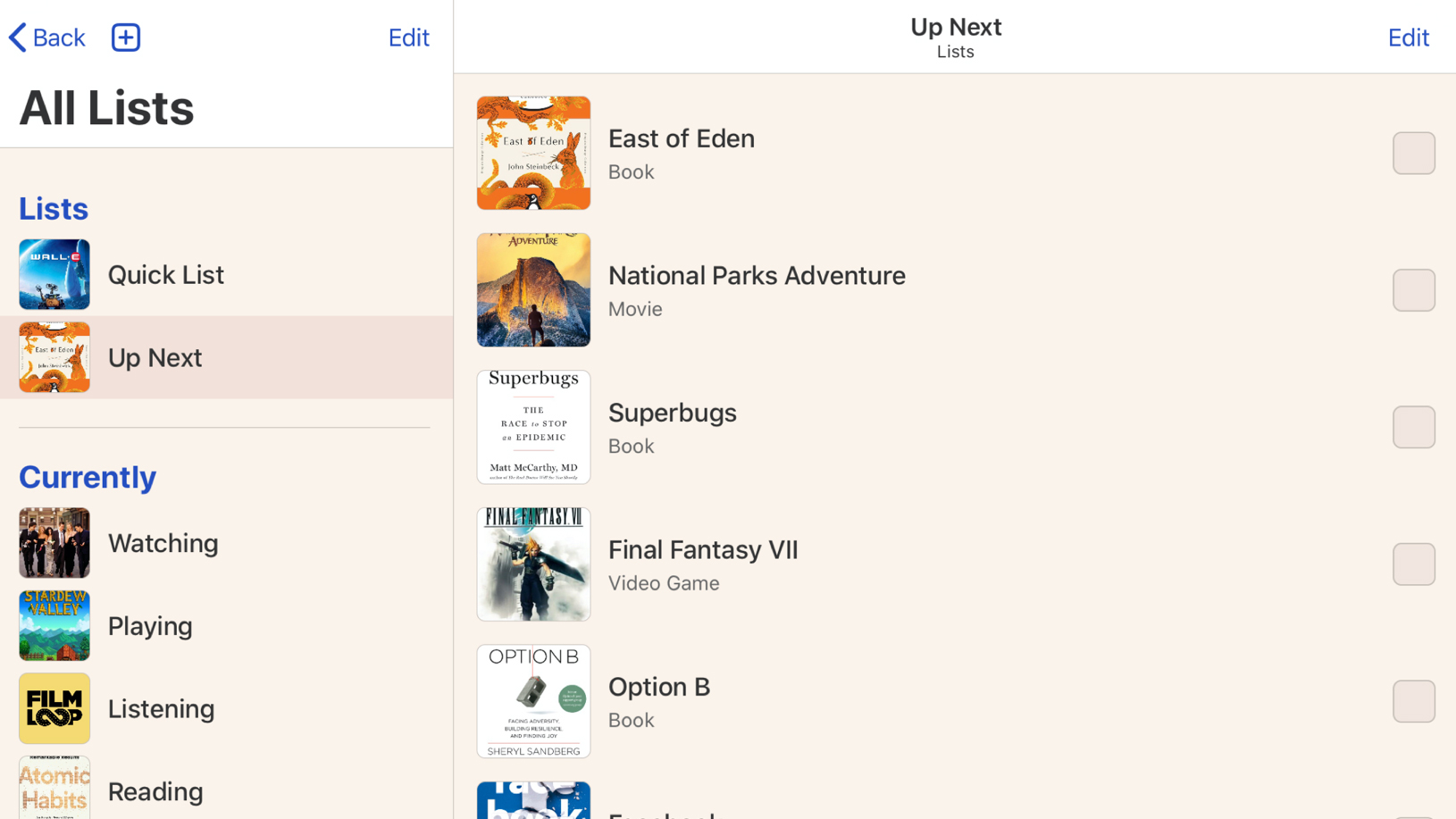 Sofa: Downtime Organizer
Sofa is a free iPad app that's all about organizing your downtime by making lists. Tap the + button and you can choose a category, search for something, and then add it to your collection. Using the sidebar, you can categorize items you add however you wish.
Because Sofa uses existing online data for items you add, it will automatically import cover art and synopses. For movies, music, and podcasts in particular, it works very well as a means to remind yourself about things you plan to check out – and of what you've already watched and listened to.
The app's less impressive for books and games, but given the lack of a price tag (IAPs are for additional themes), and iCloud support to sync data between devices, Sofa's a solid option when you want a fast, simple means to plan what media you'd like to experience in the future.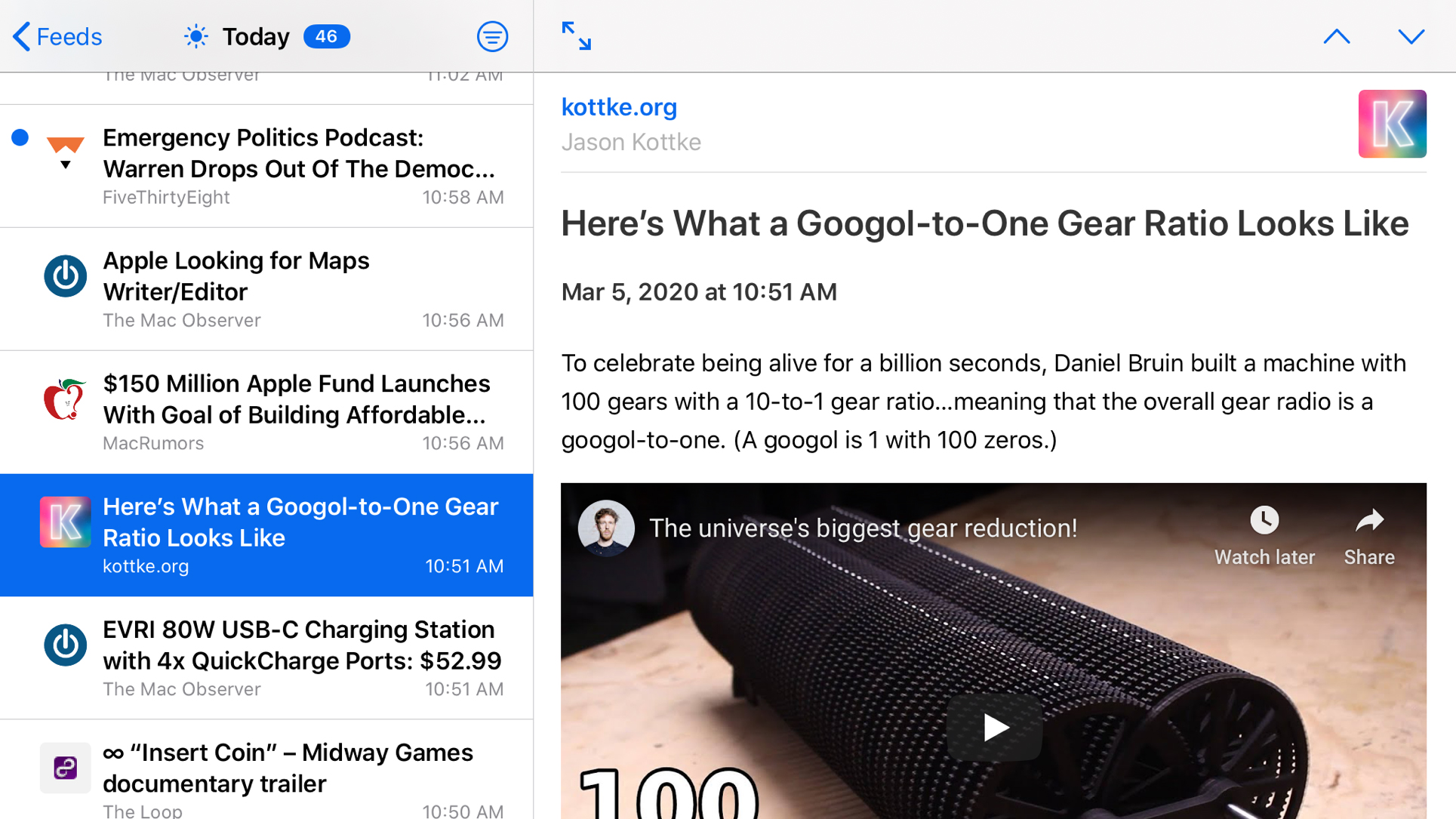 NetNewsWire
NetNewsWire is an RSS reader – a news aggregator that lets you subscribe to website feeds, and have headlines and articles beamed directly to the app. In fact, for many people, it's the news aggregator, has been a big name in various forms since 2002.
This latest incarnation is open source and therefore free from a price tag. It's also free from ads, IAP, and cruft. It's less flashy than paid fare like Unread and Reeder but has an elegant simplicity that sits well when you want a speedy no-nonsense experience that's nonetheless friendly and usable.
Although gunning for efficiency, this app gives you all the most vital features: direct feed subscriptions, Feedly/Feedbin sync, dark mode, reader view, and feed import/export. In fact, it's so good it might tempt you away from its premium-priced contemporaries.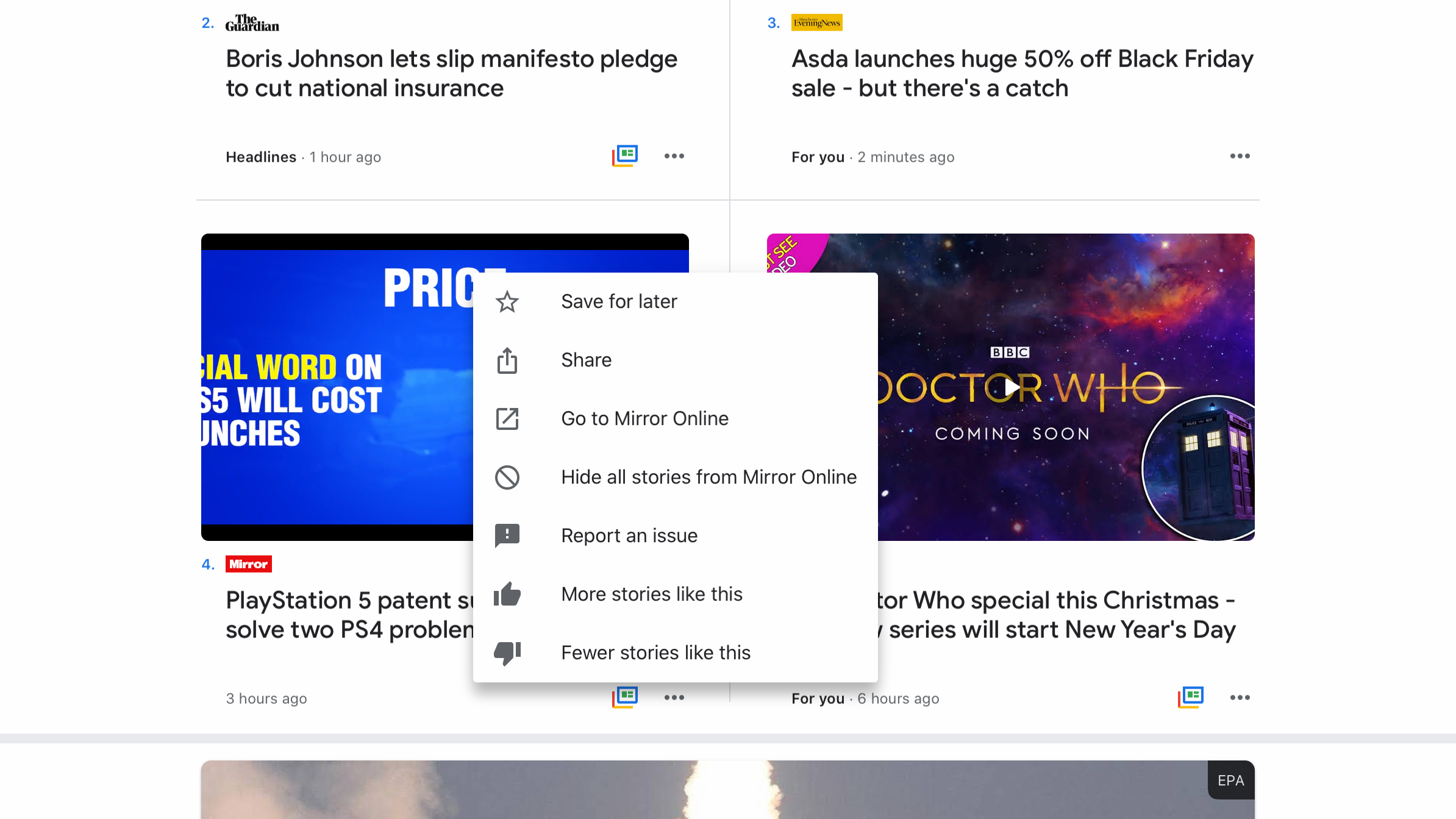 Google News
Google News might seem redundant in the age of Apple News, but it serves a purpose. Like Apple's equivalent, this free news app for iPhone learns as you use it, aiming to serve up stories you'll be interested in. And in a similar fashion to Apple News, you can flag specific publications and topics you like to read.
Where Google News diverges from Apple is with the 'full coverage' button. Tap this and you can view a story across a range of publications, and check out a reports timeline – useful in an era of increasingly partisan coverage.
Beyond that, there are many other reasons to make the app one of your go-tos for news: fast access to any source's list of stories; the means to hide any publication; a regularly updated briefing; an optional daily news email; and a stripped-back, cruft-free reading experience.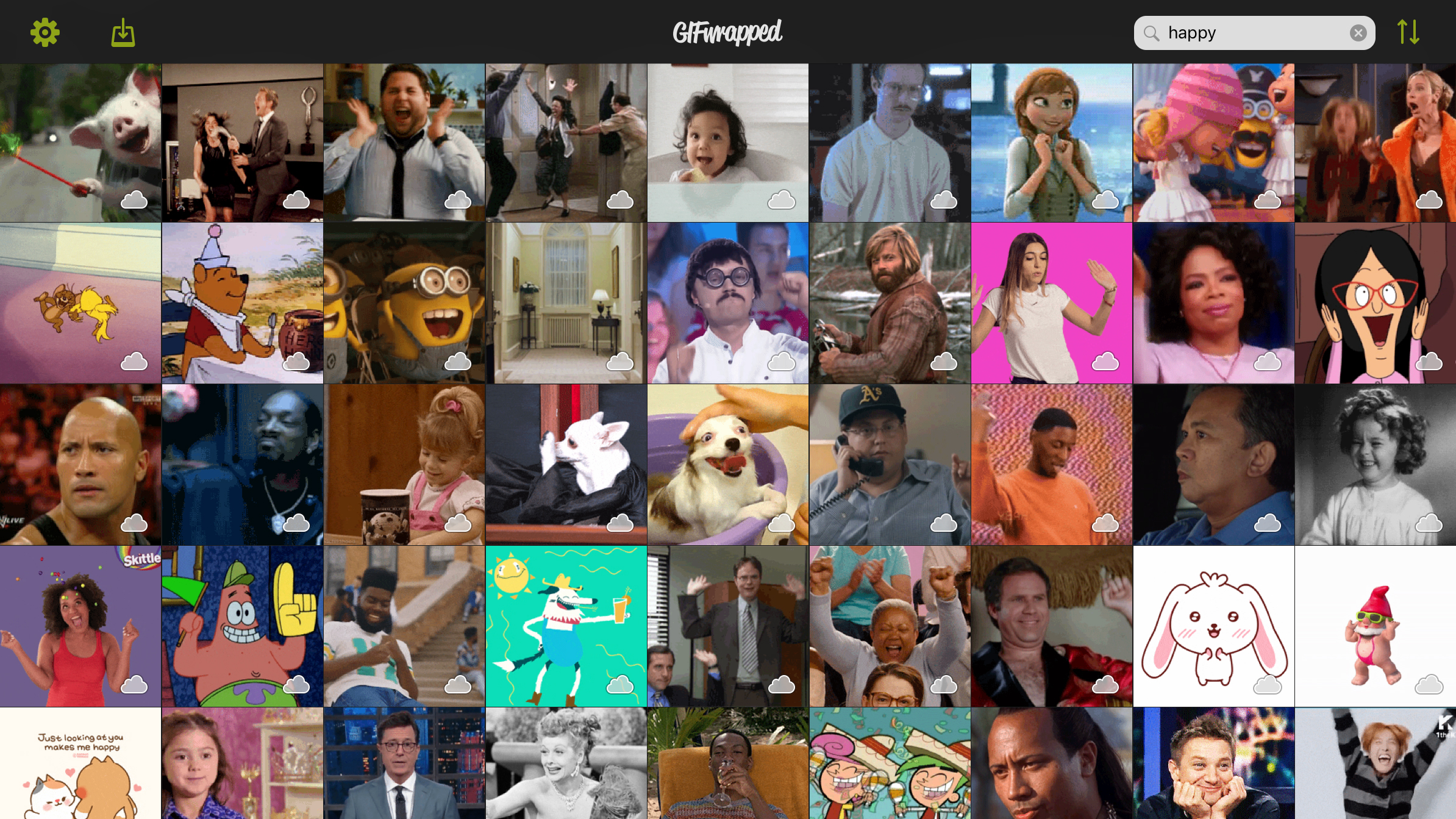 GIFwrapped
GIFwrapped is designed for GIF obsessives. If you can't get through an entire social media message without welding a looping animation to it, this is the app for you.
Universal search provides fast access to more GIFs than you could conceivably hope to use in several lifetimes, even if you tried very hard. It's also possible to import your own Burst and Live Photos. Whatever you find can be saved to your local library; GIFs can then be shared from the app itself, or in Messages by using the GIFwrapped iMessage app.
For other use-cases, stashing GIFwrapped in Slide Over seems to work particularly well. And if you get very deeply into the app, affordable subscription IAP removes ads, powers up search, and lets you remove the watermark from shared GIFs.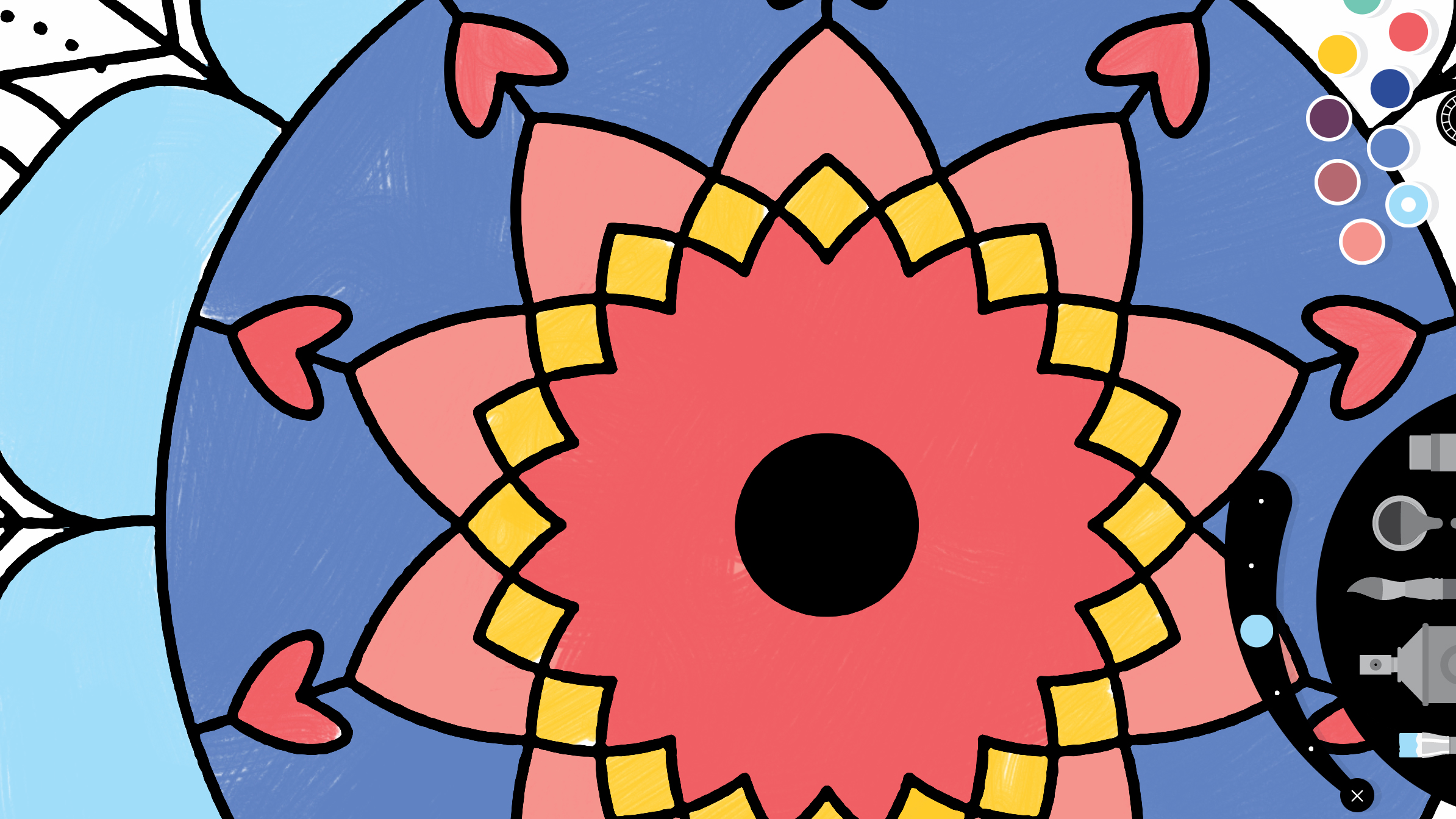 Lake: Coloring Books
Lake: Coloring Books seems ideally suited to iPad owners who like dabbling in coloring – especially if they also own an Apple Pencil. The One A Day feature provides a daily freebie for 60 days, and each of the varied coloring books also offers you a free image to try your hand at.
The coloring experience is solid. Friendly tool panels sit at the side of the screen. You can quickly swap palettes or switch from a brush to a spray can. If you don't want to go over the lines, a single button press gives you a hand there, too.
Beyond scribbling inside of someone else's lines, you can make your own with a blank canvas option, and your masterpieces can be saved to a gallery, so you can later show them off online.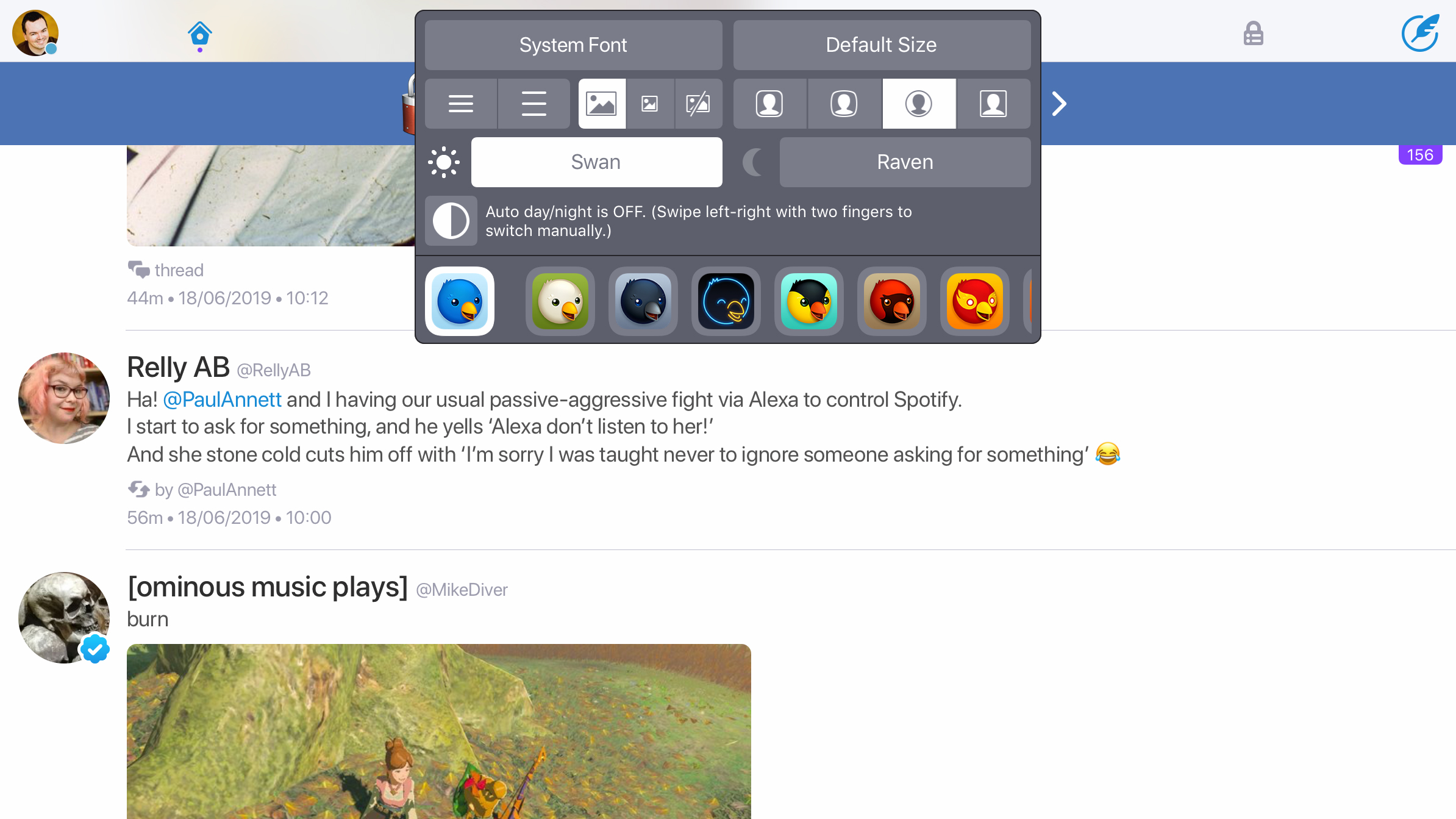 Twitterrific
Twitterrific is a client for Twitter that wants you to use the social network on your own terms. This means you get a slew of customization options – and a much richer user experience – compared to when using the official Twitter app.
On iPad, this is very apparent on exploring the tabs at the top of the screen. You get five. Home returns you to your main feed, but the other four can be set to open anything from mentions to lists – it's up to you. As is how the app looks, given its range of built-in themes.
Twitterrific excels elsewhere, too. Next to the search field is a Center Stage button, which you press to browse through media tweets. Muting and sync are fully supported. All of this is free, in return for a single unobtrusive always-on ad banner.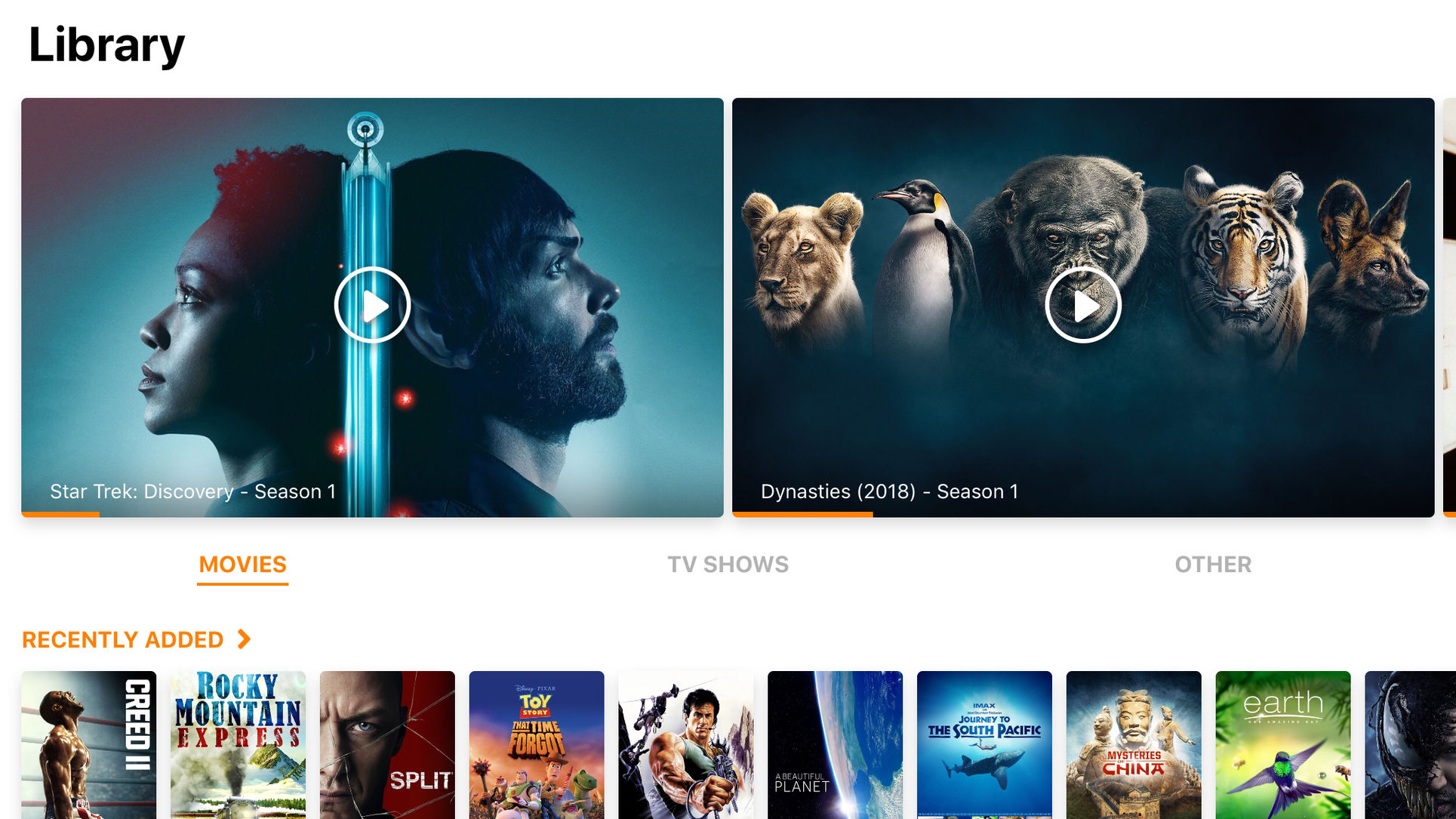 Infuse 6
Infuse 6 enables you to watch your video collection – without first loading any of it on to your iPad. Instead, the app streams footage from files stored on local PCs, Macs, or network drives. Should you want to store some content on your iPad, though, Files integration makes that a cinch.
In fact, the interface throughout is superb – usable and sleek. It serves up not only your videos, but also cover art and background information – assuming you've named your files reasonably sensibly. Subtitles can be downloaded with a tap.
The free version doesn't offer all the bells and whistles. Library/progress sync, streaming from cloud sources, AirPlay, and HD audio require a pro account or the purchase of the standalone Infuse Pro 6. But even without these, you won't find a better or more feature-packed free video player on your iPad.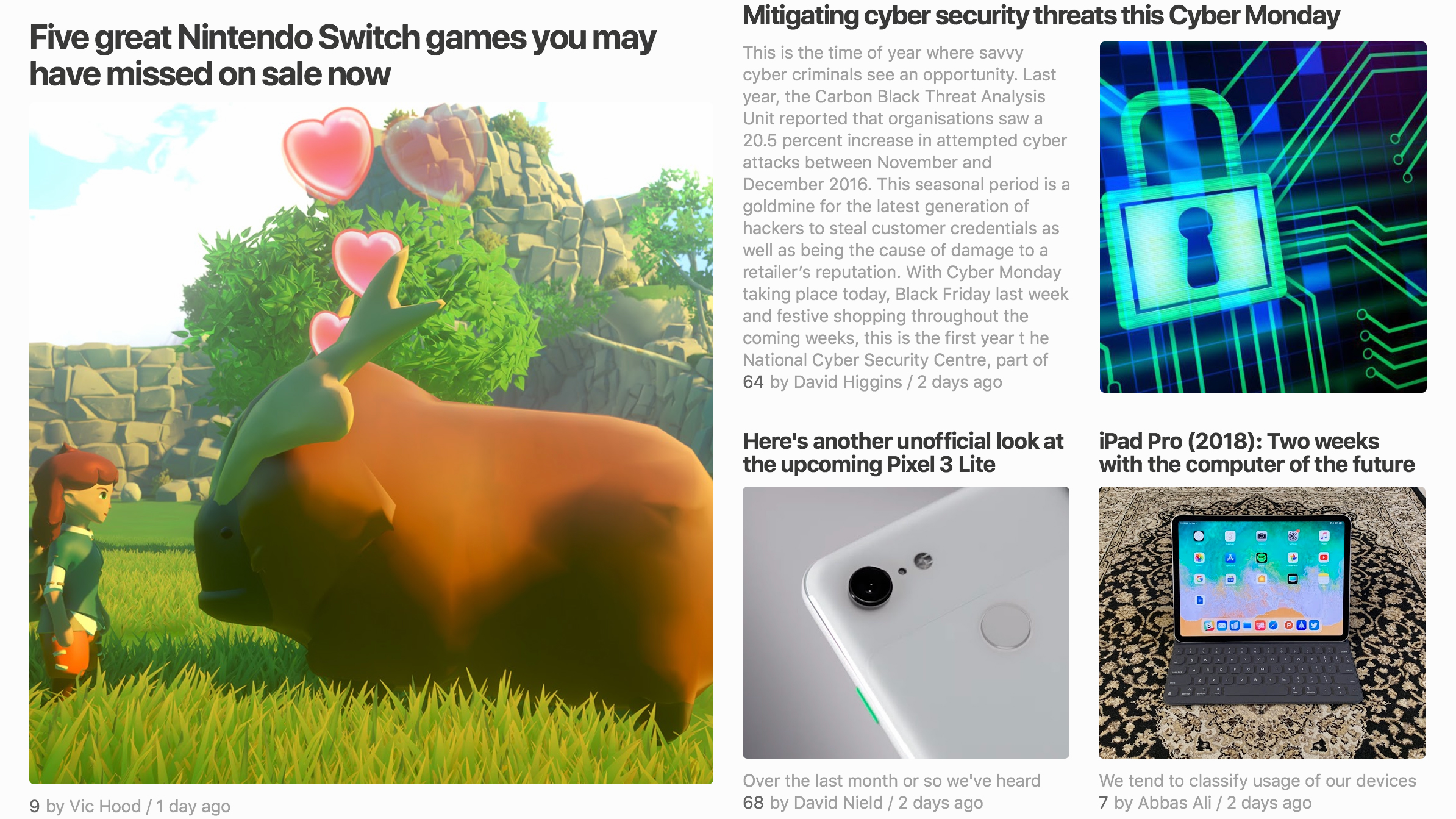 Feedly
Feedly bills itself as a smart news reader. However, rather than attempting to second-guess what you'd like to read, based on you having tapped a few vague category buttons, Feedly takes a more old-fashioned approach: subscriptions.
In short, using the magic of RSS, you (for free) subscribe to the newsfeeds of your favorite websites – anything from news corporations down to the most niche of blogs. New articles are then sent to Feedly and can be read in-app.
If you fancy discovering content beyond what you usually read, there's an Explore tab; but Feedly's best when you're curating what you end up checking out, though focusing primarily on sources you trust.
As an added bonus, if you like the idea but not the interface, a Feedly account can be used to power other RSS readers such as TechRadar's favorite Reeder.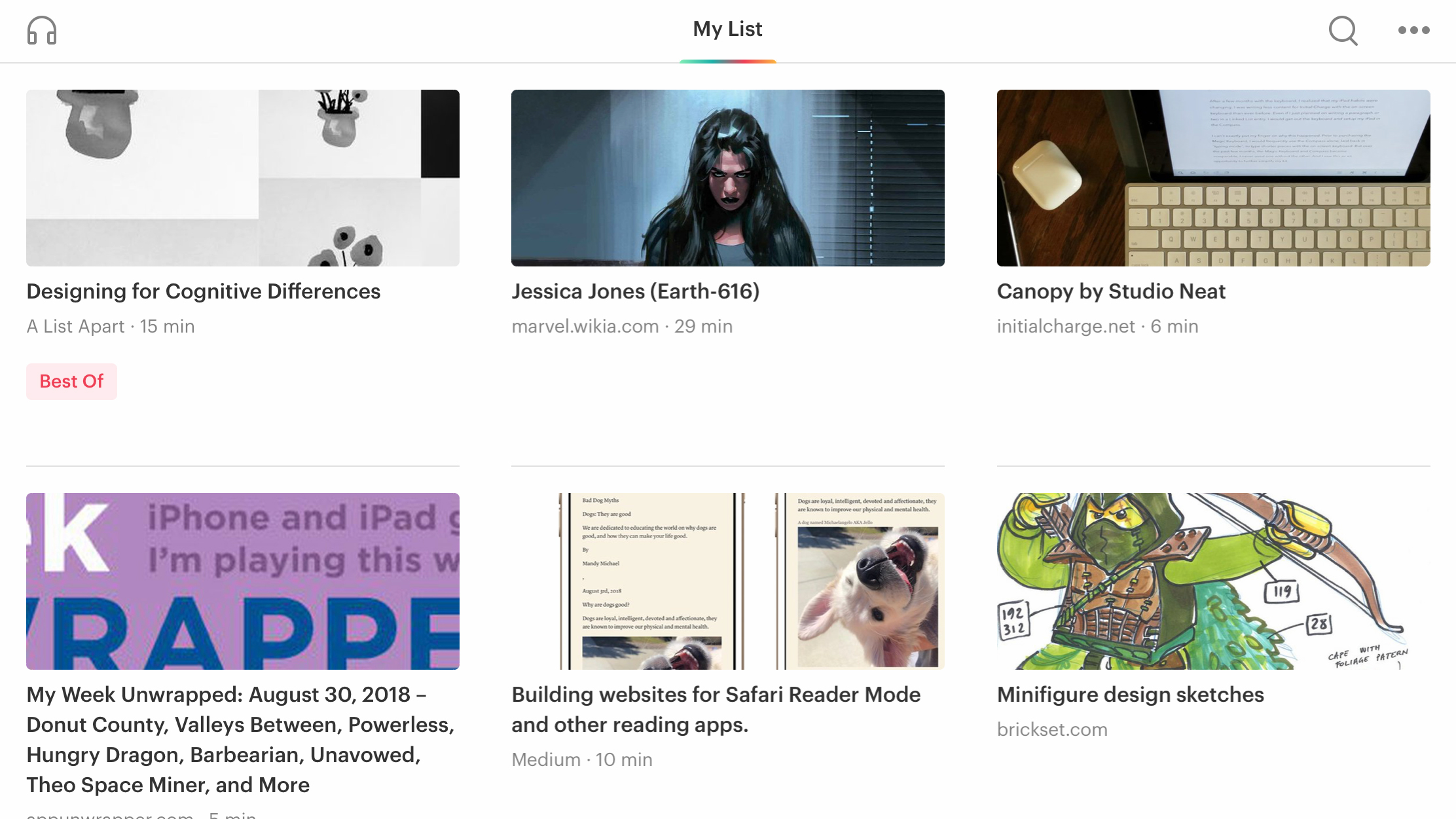 Pocket
Pocket is a read-later app. What this means is that rather than ending the day staring at dozens of unread browser tabs, you fling items of interest in Pocket's direction. It then converts them into a streamlined personalized magazine you can peruse at your leisure.
The default iPad interface is an appealing grid, and individual articles are stripped back to words and images. This can be a major improvement over the original websites, letting you delve into content without distractions.
A night mode flips colors late in the day, to ensure you don't get eye strain, but Pocket also allows you to 'read with your ears. This turns your reading list into an on-the-fly podcast. It's an odd experience, but it can be nice to work through your reading list while cooking, walking, or driving.