The best home security camera ensures no matter where you are, you can check in on your property. They can offer peace of mind, whether you're at home and want to know if there's an intruder in the garden, or you're not close by but want to ensure your home is safe and secure.More affordable and easier to install than traditional CCTV systems, the best home security cameras will send a notification to your smartphone if motion is detected, letting you use your smartphone to view the camera's live feed, and take action if necessary.

Just like the best video doorbells, wireless security cameras also store footage of the activity either in the cloud or locally, in the same way as one of the best video doorbells, or to a micro SD card, so you can review it at a later date – ideal if your phone isn't glued to your side.

If you opt for online storage, this usually comes at an additional cost of around $3 / £2.50 / AU$4 per month, although this also includes a range of features, such as activity zones, which reduce the number of unwanted alerts you receive.

The best wireless security cameras can also be paired with one of the best smart speakers so you can converse with anyone in the camera's field of view, while if it's connected to one of the best smart displays, the live footage from the camera will be displayed on screen.

Home security cameras are also compatible with other smart home devices and can be set to work together. For example, if a wireless security camera detects motion, a smart lock installed in the same home can automatically activate, securing your property before intruders even attempt to gain access.

Home security cameras are heavily discounted on Black Friday and Cyber Monday, so if you're after record-low prices, the festive sales period is the time to buy. Last year we saw discounts of between 30% to 50% on an array of models from Google, Arlo, Ring, and Blink.

It's not just the manufacturers themselves that offer the discounts, many retailers such as Amazon, along with Best Buy and Walmart in the US and Currys, AO.com, and John Lewis in the UK, match these deals.

Waiting until the day itself is likely to result in the best price, but there's no guarantee your home security will arrive before the festive period, due to the ongoing global supply chain issues.

If you want to ensure it's in your hands in plenty of time then we'd recommend snapping up a deal as soon as you see it. Check out our Arlo Black Friday deals to get a head-up on the best savings as soon as they appear.

The best home security cameras are available in two types; those designed to be used indoors and those that are weatherproof and can be used on the exterior of your property, which can either be mains-powered or battery operated.

Choosing the right one for you can be confusing, so we've put some of the most popular designs to the test to discover which is the best home security camera you can buy right now.
Best home security camera 2021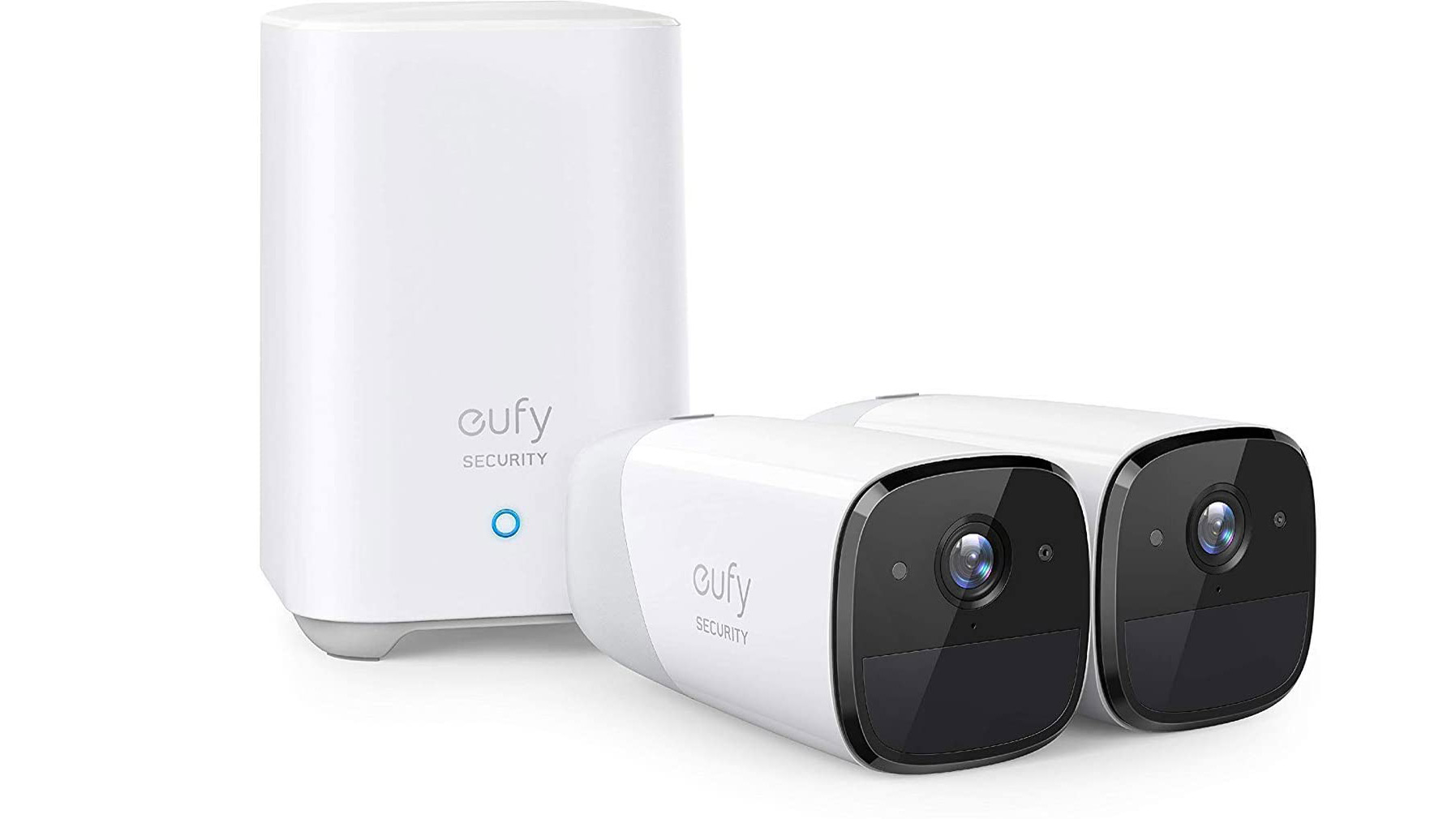 In the very crowded world of home security cameras, the Anker Eufycam 2 is a solid mid-range option at an affordable price. While it doesn't offer the highest recording resolution (you'll need the EufyCam 2 Pro for 2k video), and there's no color footage at night, for the majority of people this home security camera hits the sweet spot between price and features.
The claimed 365-day battery life is the longest of any home security camera we've tested. In fact, it's double the battery life of top-of-the-range cameras from Arlo and Ring, which is handy considering the battery isn't swappable so the camera will be out of action when it needs recharging.
It also stores all of its encoded clips directly to the included BaseStation in your living room, which means you don't have to worry about someone somewhere else in the world looking at footage from your property.
It can identify if humans triggered a motion alert, although it can't identify animals, vehicles, or other sources in the same way as Arlo's home security cameras can. However, it does offer integration with Amazon Alexa, Google Assistant, and Siri.
Bottom line? If you want a system that doesn't cost anything to maintain but still lets you keep a close eye on your home when you're not there, the Eufycam 2 is great. It gives you complete control with no overhead cost.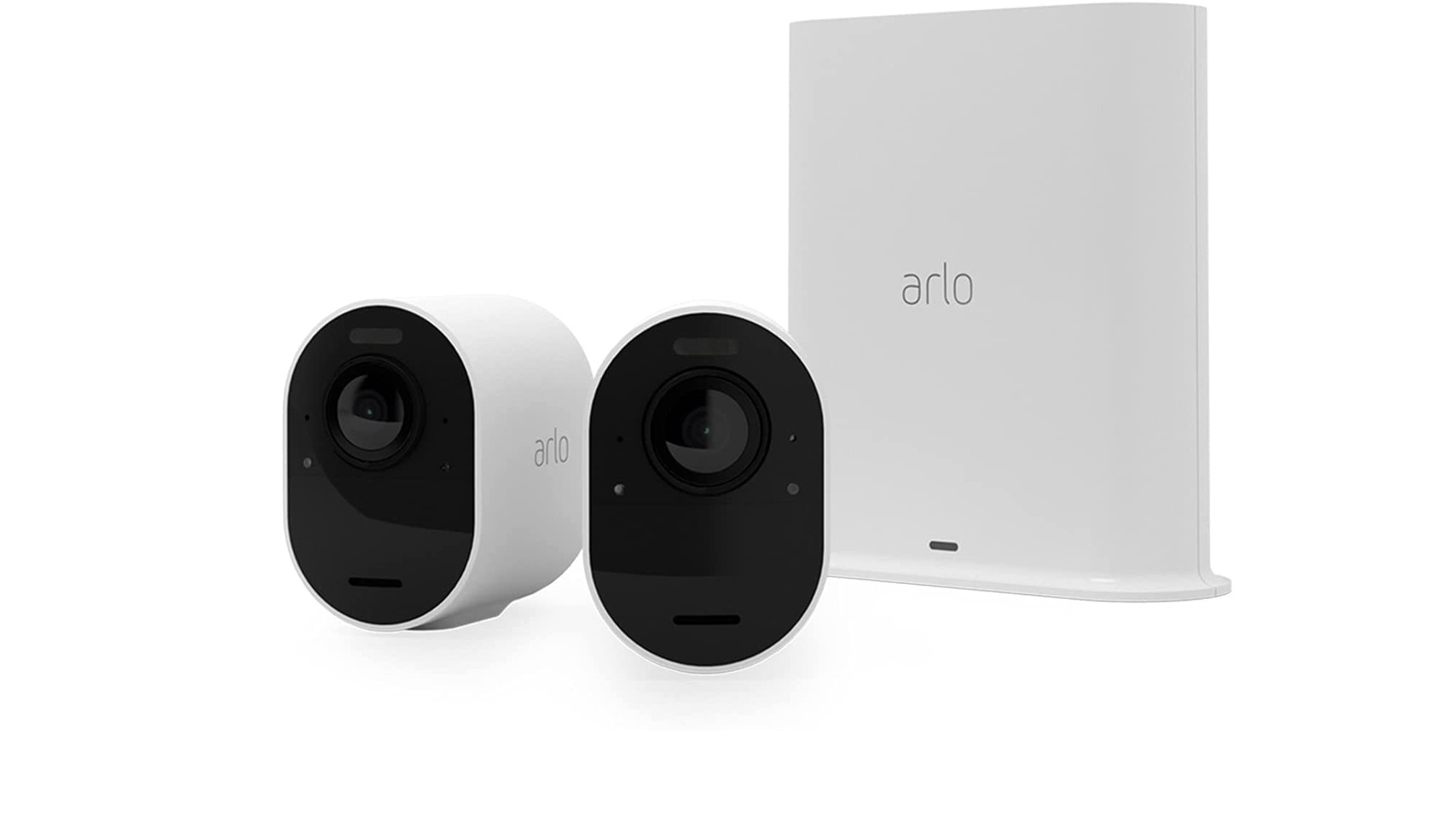 Looking for a home security camera that ensures tiny details are visible in the footage it records, even if the camera's field of view is taking in a large area. The Arlo Ultra 2, which records in 4K offers just this, and is great for mounting high-up on your property, for example looking over your driveway, ensuring you can still read a car number plate on the drive.
The footage the Arlo Ultra 2 records is extremely clear and detailed, and in color during the day and night, thanks to a built-in LED. It builds on the Arlo Ultra with support for both 2.4GHz and 5GHz Wi-F bands and an increased range, which should put an end to connectivity issues.
It's also compatible with Alexa, Google Assistant, and HomeKit, too, and has a range of smart features that help reduce the number of alerts the camera sends you.
However, the Arlo Ultra 2 will set you back at least $599.99 / £629.99 / AU$799 (it comes in different camera configurations) and if you want to store video to review at a later date, you'll need to subscribe to Arlo Secure at a cost of  $14.99 / £12.99 / AU$21.99 per month.
if you want to continue storing footage in 4K and making use of the various smart features. There is the ability to store footage locally on a micro SD card in the base station, but these videos can't be viewed through the Arlo app.
If that's slightly out of your price range consider the Arlo Pro 3, which also comes with a base station for local storage, or the Arlo Pro 4 that connects directly to your home Wi-Fi network. Both these Arlo camera record in 2k, so still offer detailed footage but are more affordable.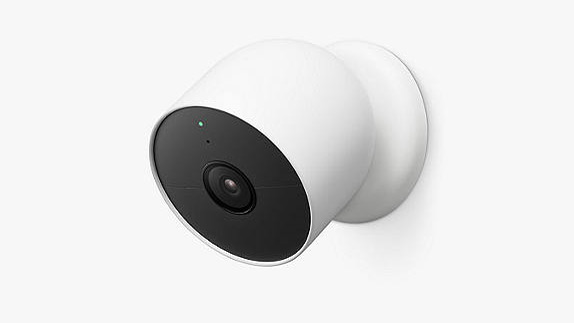 Not only is the Google Nest Cam (battery) a versatile home security camera that can be used outside or indoors thanks to its rechargeable battery, it also benefits from facial recognition. Using the Google Home app, you can assign names to people detected by the camera, and get an alert next time they appear in the camera's field of view.
On test, we found this home security camera was simple to use and recorded clear color footage during the day, although the lack of a built-in spotlight meant video recorded at night was in black and white.
Unsurprisingly, it offers Google Assistant integration and even comes with three hours of free storage too, although if you want to review footage captured by the camera after that point, you will need to invest in a Nest Aware subscription.
We were disappointed that the battery is built-in to the camera, so it'll be out of action when it needs charging, unlike other cameras in this list that offer swappable batteries.  That said it's a versatile camera.
Google also offers a mains-powered version, known as the Google Nest Cam (wired) although this isn't weather-proof.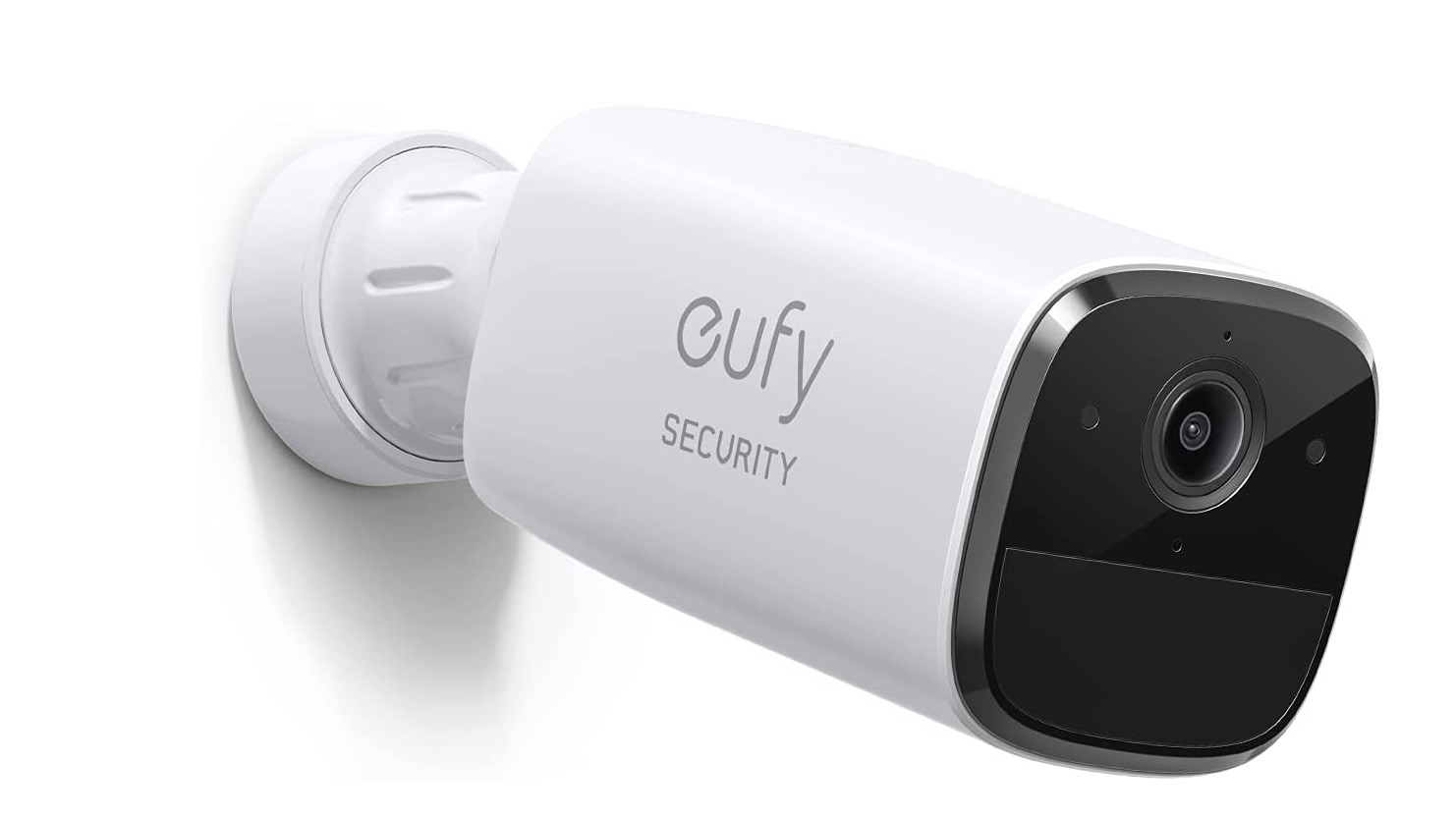 Many of the best home security cameras of the market require an on-going cost in the form of a subscription to a cloud storage service, where video clips can be stored and reviewed at a later date. However, if you're after a home security camera with the local storage, the Eufy SoloCam E40 is the best on the market in our eyes right now.
It has 8GB of memory built-in to the camera itself where videos are stored – Eufy says this equates to about a month's worth of footage, based on 30 detections a day, with each video lasting for 10 seconds.
The video it records is detailed, with a resolution of 2K, although while this is in color during the day, it's only in black and white at night, as the camera lacks any form of spotlight that can illumuniate the video.
However, the battery life isn't as long as with the EufyCam 2 (above) although at around four months, it's comparable to cameras from rival brands such as Arlo and Ring. However, the battery is built-in so when it needs recharging, the camera will be out of action. Those compromises aside, it's great value for money.
Best indoor home security cameras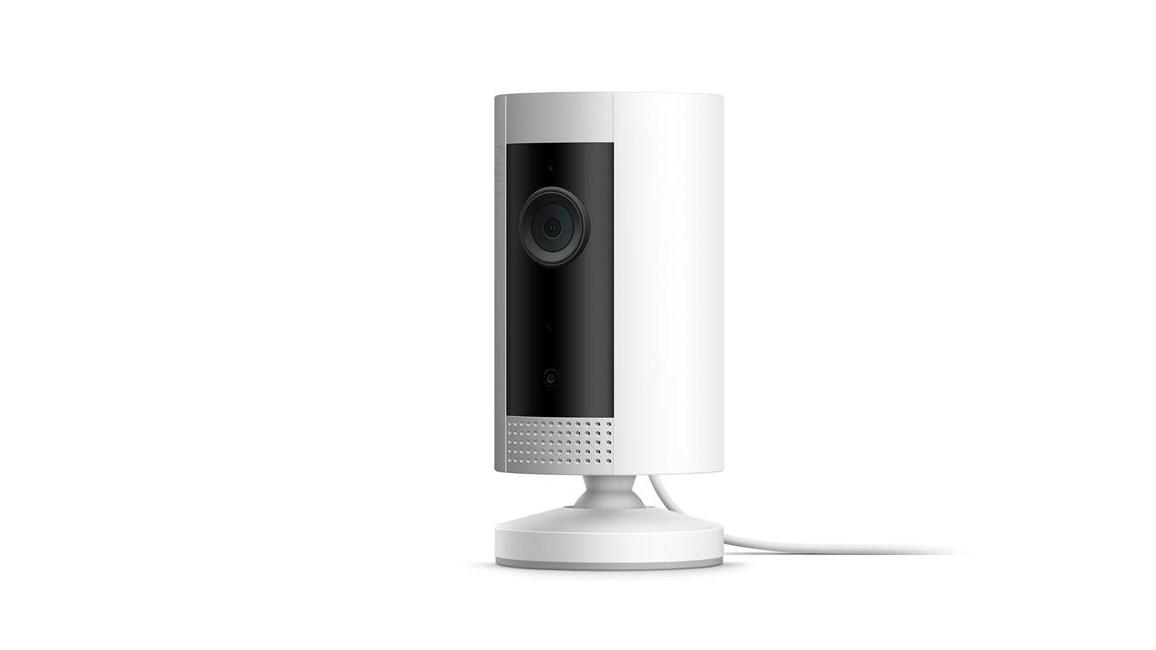 The Ring Indoor Cam is the company's entry-level security camera, and it offers great value for money. Simple to use, it records clear Full HD footage when motion is detected both during the day and at night.
However, the only way to review footage once it's been captured is if you subscribe to Ring Protect. It'll cost you $3 / £2.50 / AU$4 per month or $30 / £24.99 / AU$40 for a year but also provides access to handy features like person detection and activity zones, which ensure you're not plagued by unwanted notifications.
Ring is an Amazon-backed company, so it's no surprise that the only voice integration offered is with Alexa. However, that means it's not suitable if your smart home uses Google Assistant or HomeKit
How we test home security cameras
To ensure the home security cameras we've reviewed can be fairly compared, we've tested and analysed a number of key features covering style, performance, and practicalities.
We rated each camera on the quality of the footage it records both during the day, and in the dark, as well as how clear the two-way talk features are, and settings to arm and disarm the camera.
For each model, we wanted to know how easy they set-up and installation was, as well as how efficient the camera's were at delivering motion notifications and whether AI features designed to identify if activity has been created by a personal, animal, vehicle or other source, were accurate.
Where relevant, we compared the battery life of each model and for cameras that have lights and/or siren we also compared the brightness and loudness,, to see if they are sufficient . We also assessed each model for its durability and design,  looking to see if it comes with handy mounting plates and the ability to adjust the angle of the camera to suit your home.
What to consider when buying a home security camera
Start by working out whether you need a home security camera that is weatherproof and can be used outside, or you are looking for a smart security camera you can place inside your home.You'll also need to consider how the camera is powered. Some need to be connected to mains power, which may mean you need to employ a professional to install it, whereas other a battery-powered.

Look for home security cameras that have swappable batteries, so you can purchase additional batteries and ensure the camera isn't out of action for several hours when the battery needs recharging.

The quality of the video the home security camera records in, is also important. Many home security cameras record in Full HD, although there are some that record in a higher resolution of 2k and 4k.

While Full HD is sufficient for most homes, if you plan to mount the camera up high so its field of view covers a wide area, higher resolution cameras will mean you can zoom into the footage and still pick out clear details such as car number plates.

The majority of home security cameras record footage in color during the day, although it's in black and white at night. Some come with an LED that can be triggered when motion is detected, to ensure footage recorded at night is in color, as well as a way to scare off any would-be intruders.

Some home security cameras even come with built-in alarms that can be triggered manually from the app, or automatically when motion is detected, to help deter intruders.

Finally, consider how video the camera captures is stored – does it require a subscription to save video in the cloud so it can go back and be reviewed after it has happened. These start from $2.99 / £2.49 / AU$4.49 per month, so remember to factor in this cost.

Some cameras offer local storage so you don't have any ongoing costs associated with the camera, which can either be in the form of memory built into the camera itself or the ability to add a micro SD card to the camera or base station.
Do home security cameras need to be plugged in?
When it comes to powering the best home security cameras, not all models need to be plugged in. While there are plenty of mains-powered home security cameras on the market, suitable for both indoors and outside, if you don't have access to a power socket where you want to install your home security camera, then fear not – there are many models that can be powered by a rechargeable battery.How long the battery lasts between charges will depend upon how often the camera detects and records motion and how many times the app is used to view the camera's live feed, but you can expect anywhere between one month and one year. Some home security cameras have swappable batteries, while other need to be removed completely to be recharged.

It's also worth noting that some home security cameras that offer a choice of power method, may only offer certain features, such as activity zones when they're used on mains power.