Best PC for photo editing 2021
If you're looking for the best PC for photo editing, you've come to the right place. Whether you're a hobbyist looking to take your photo editing up a notch or a professional needing a serious machine, you have to be on the lookout for certain things when it comes to finding a computer that can handle your projects.The best PC for photo editing needs to be able to handle high res files with ease since you'll most likely be working with high-resolution photos. And, though a dedicated GPU is very helpful, it might be overkill for some people's needs, so make sure the integrated graphics is powerful enough. With that said, you won't need a top-of-the-line GPU, unless you plan on also doing 3D rendering or some video editing.  However, you should consider a capable mid-range or higher-end graphics card to keep up for years to come.

Other key factors to consider include having enough RAM to run several programs at a time as well as having multiple images open at once, not to mention a large hard drive to save all your photos. Getting the best PC for photo editing with enough storage saves you the hassle and cost of dealing with additional external hard drives down the line. For these two specs, we suggest at least 16GB RAM and 1TB of storage (preferably SSD).

There are also some top all-in-one PCs on this list. That's because these machines are very easy to set up and save a lot of desk space since all the internals are hidden behind the screens. The ones we've included here come with gorgeous, rich screens with accurate color representation for photo editing. If you choose to go with a desktop computer, use one of the best photo editing monitors to keep that screen bright, vibrant, and accurate.

For something a bit more portable, also make sure you check out our pick of the best laptops for photographers and photo editing.
In search of a photo book to store your edited prints?
Best PC for photo editing at a glance:
iMac (24-inch, 2021)
iMac (27-inch, 2020)
Mac mini (M1, 2020)
Lenovo ThinkCentre M900
Microsoft Surface Studio 2
Apple iMac Pro
Lenovo Yoga A940
iMac (27-inch, 2019)
HP Pavilion Wave
Intel Hades Canyon NUC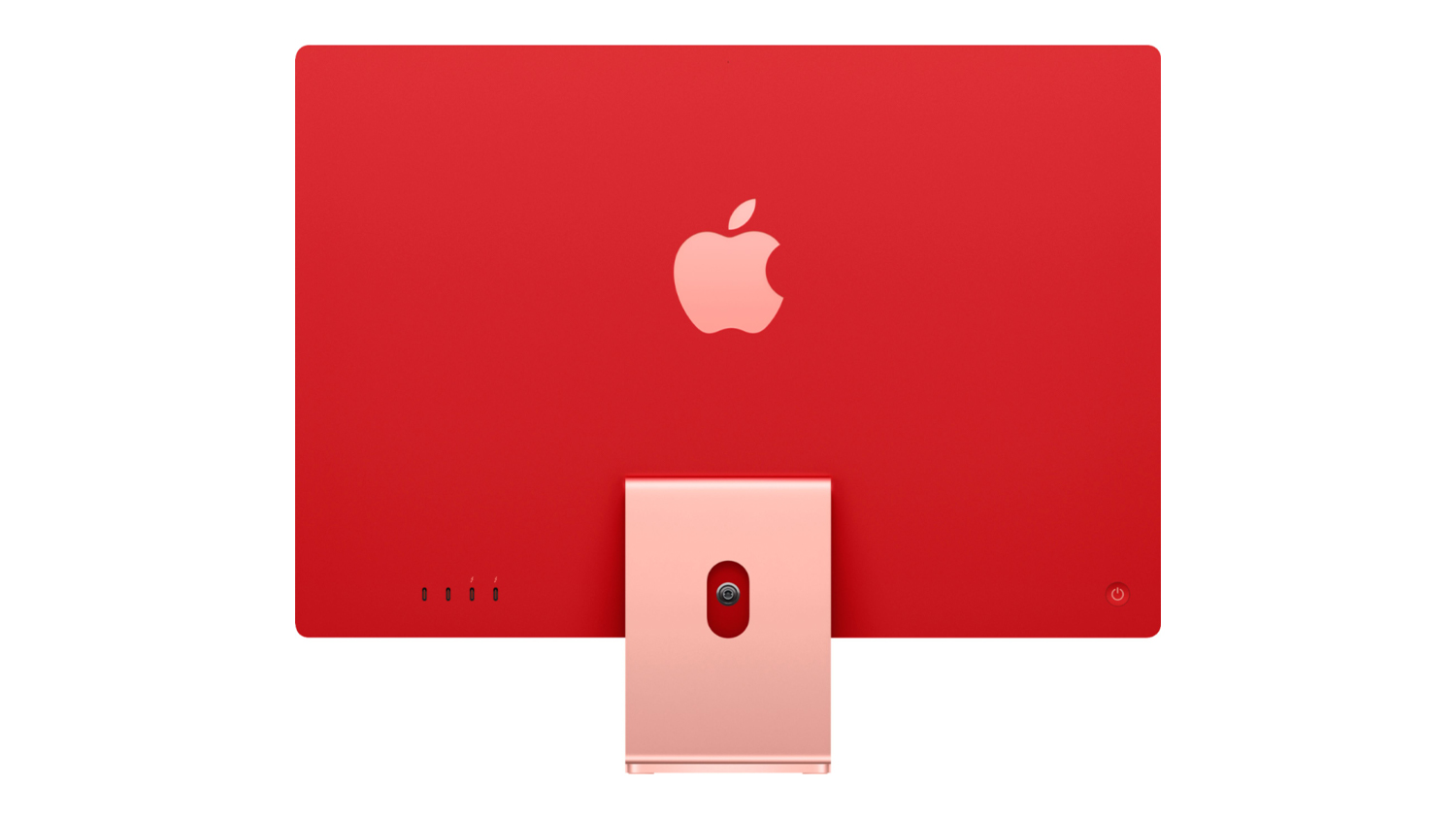 If you think that the new iMacs couldn't possibly be as good as they look, you'd be wrong. They are not just an improvement over their 21.5-inch predecessor externally, touting a fresh new face that comes in several different colors. They also come with fresh new specs, rocking Apple's new M1 chip that makes it much more powerful than the previous Intel iMacs. In fact, we'd go as far as to say that the new iMac (24-inch, 2021) is the best all-in-one PC we've ever tested, and has certainly earned its place in our best Macs list. You'll also be happy to know that you're getting great value here, as you're getting the Magic Keyboard and Magic Mouse included – in matching colors, we might add.
Read the full review: iMac (24-inch, 2021)
Even though the iMac 27-inch's last update was only recent, Apple couldn't help but step up in the upgrades department with its follow-up. Specs-wise, this model sports some massive improvements while also upgrading its webcam and microphones for a felicitous update. More people are working from home these days, and this seems like the best all-in-one PC to invest in without being forced to make some considerable space in your existing area. Sure, its overall design hasn't seen so much as a tweak, making it look a bit tired, but power trumps design for photo editing.
Read the full review: iMac (27-inch, 2020)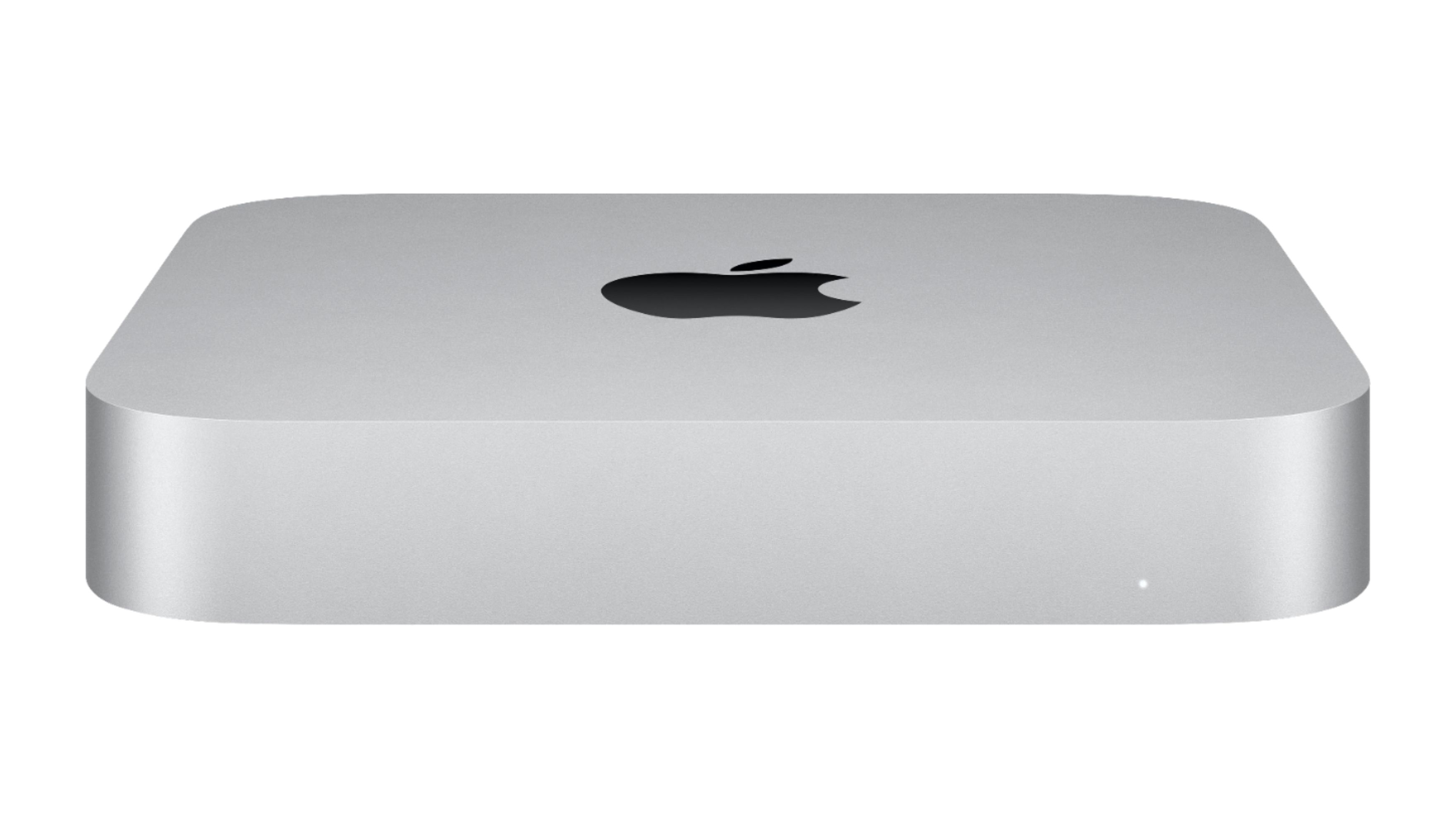 One of Apple's biggest surprises of the year is the update to its smallest Mac. The brand-new Mac mini now touts Apple's M1 chip, while keeping things the same in its much-loved design. It's more powerful than ever – with more than decent video editing performance, even at 8K, and can now run iOS apps and games, thanks to this new chip, but it still keeps its title as the cheapest Mac ever – terrific news for budget-minded Apple fans.
Read the full review: Mac mini (M1, 2020)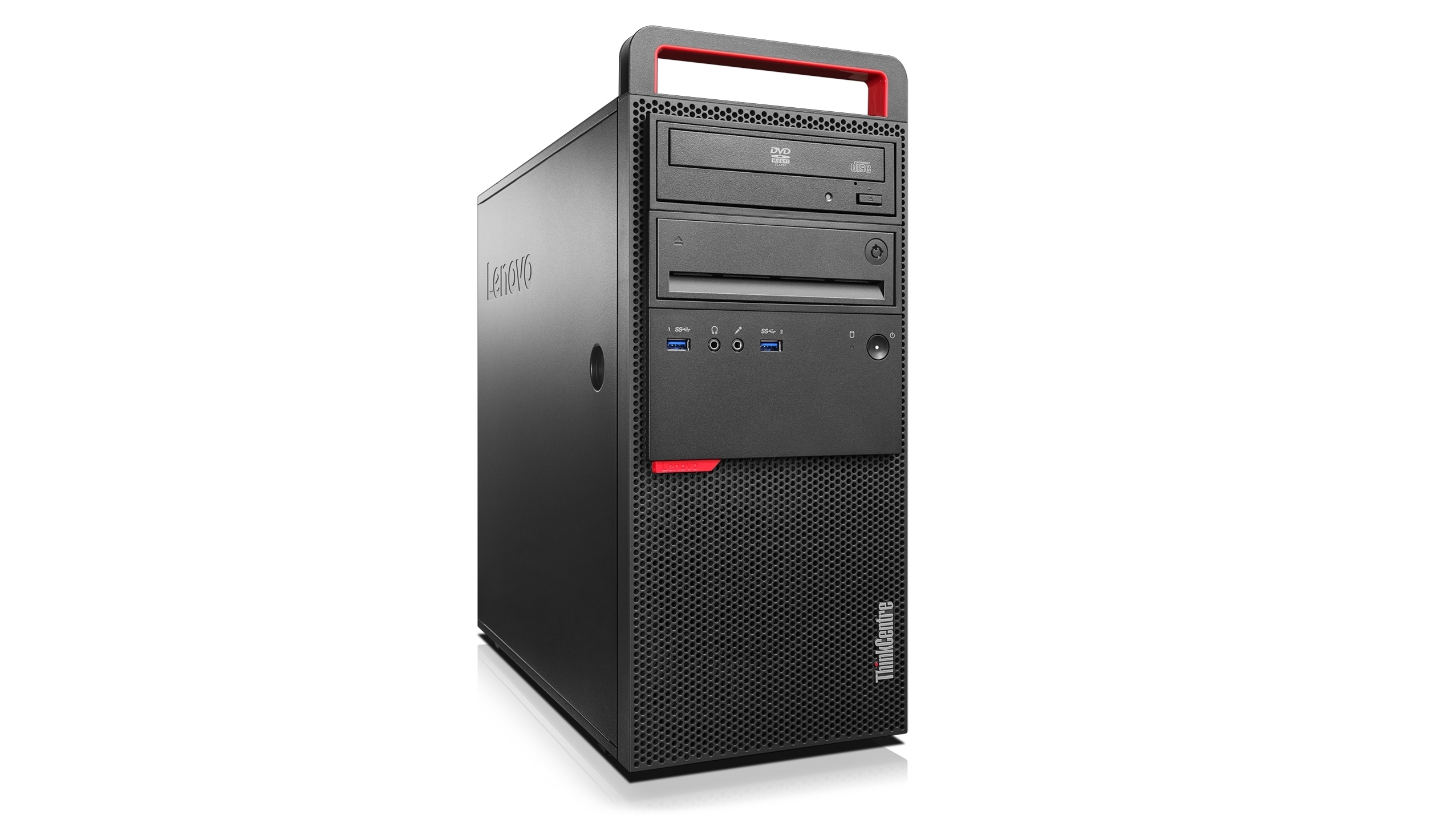 The Lenovo ThinkCentre M900 is an excellent desktop PC for photo editing, as it combines speed and power with excellent build quality and reliability which is essential for PCs used for heavy-duty image manipulation. Best of all, the Lenovo ThinkCentre M900 comes in a range of configurations, with the top-end model boasting a huge amount of power. This flexibility lets you build a Lenovo ThinkCentre M900 that suits your needs, and there's plenty of room to upgrade and expand this desktop in the future.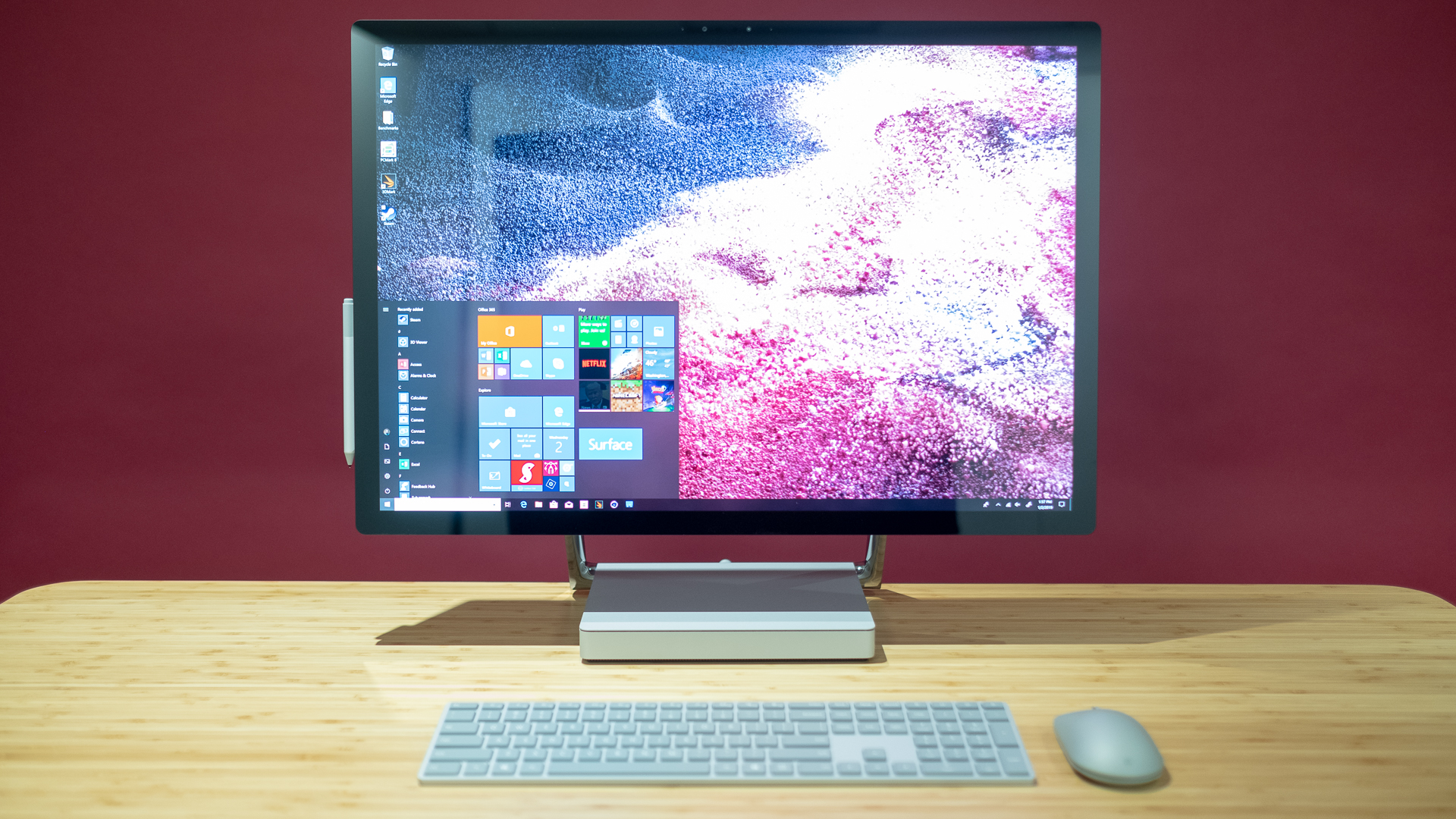 If you're looking for an incredibly powerful, yet stylishly designed, all-in-one computer that's not made by Apple, then Microsoft's brilliant Surface Studio 2 will be for you. It comes at a price, but for build quality and performance, you'll not want to look any further, especially if you work with photo editing applications. Microsoft's all-in-one PC fits comfortably on a desk, and its built-in screen makes your photos look fantastic, even before you've edited them. As it runs Windows 10 you get a huge range of compatible photo editing apps as well.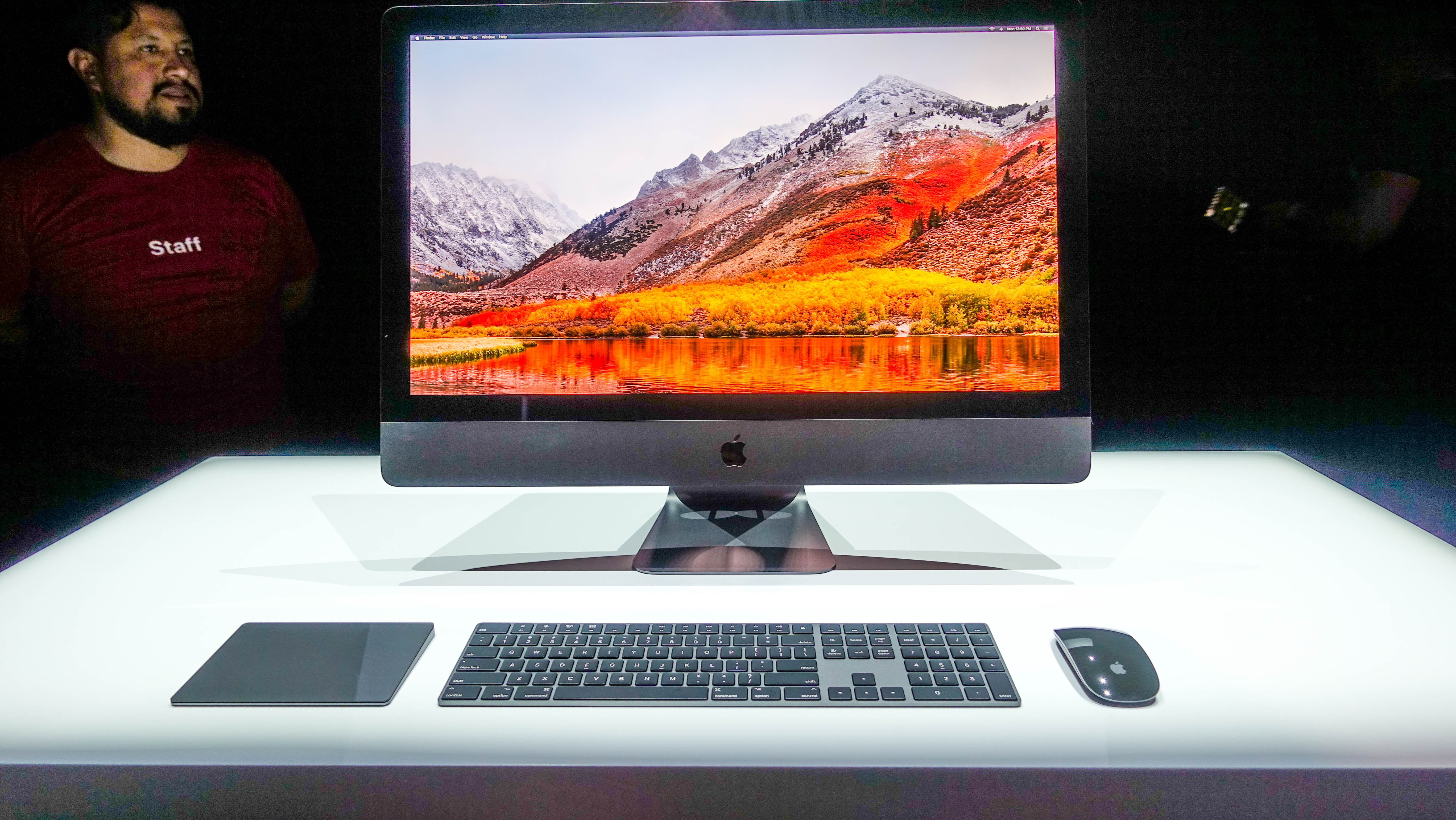 If you're a professional photographer and digital creative, then the iMac Pro is one of the best PCs money can buy. This is a seriously powerful all-in-one that was released last year with cutting-edge tech, and a choice of powerful Intel Xeon W processors, bags of RAM, and hefty graphical processing power. All of this in an iconic Apple design. If you have the budget for it, the iMac Pro is one of the best PCs for photo editing money can buy. However, for some people, you may find it has a level of power that you do not require, so read on for more modest (and affordable) PCs for photo editing.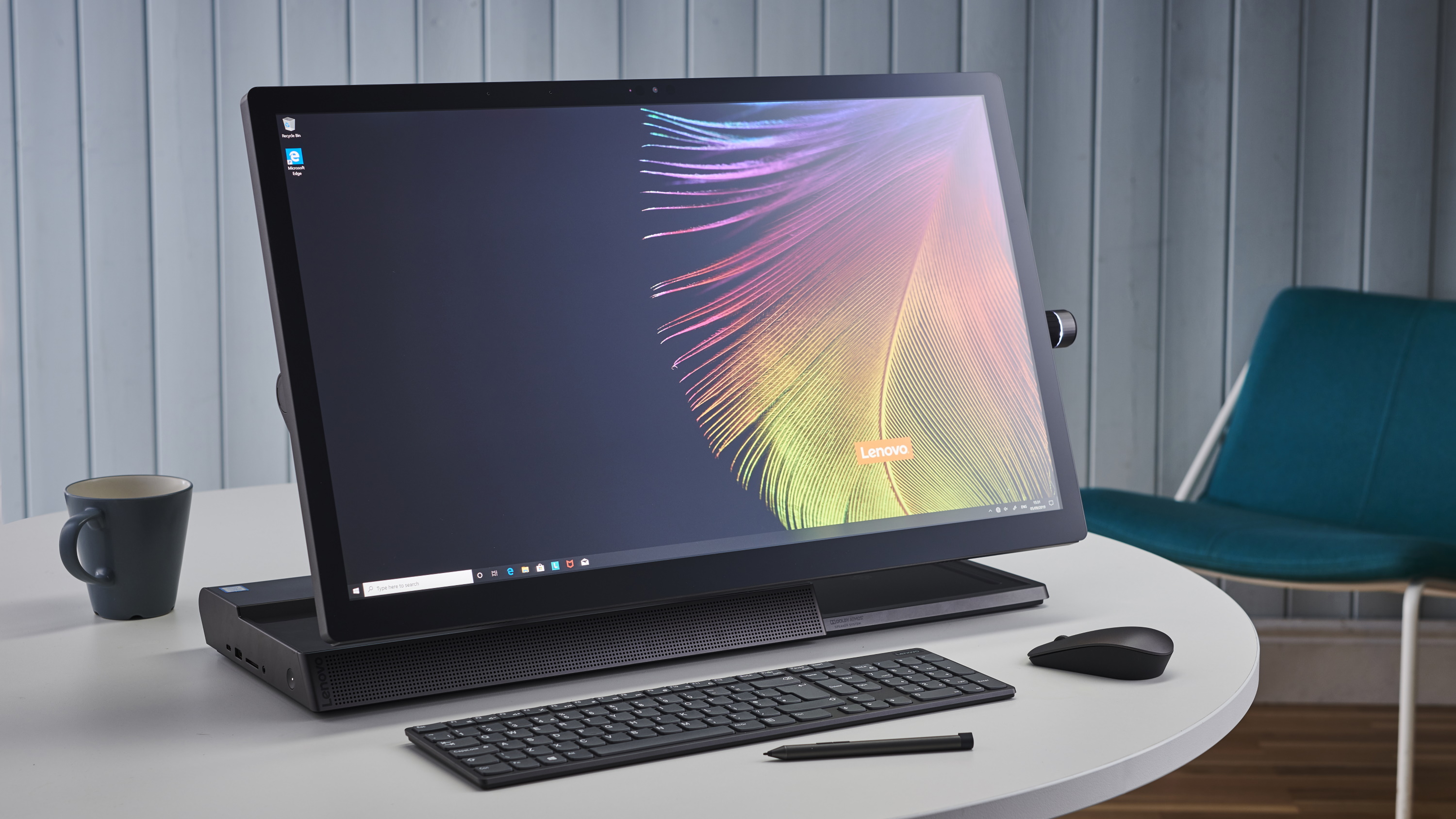 Lenovo's latest all-in-one offering isn't as powerful as Apple's premium AIO, the iMac Pro, or even the recently updated iMac, which now offers a 9th-generation Intel Core configuration. After all, the 8th-generation chips and Radeon RX 560 graphics are aging at this point. However, it is still plenty powerful to meet the needs of professional photographers who can't afford Apple's more pricey machines. It's one of the best PCs for photo editing thanks to its screen that offers 100% Adobe RGB support and Dolby Vision, plus a stylus and dial as well, for better control over your photo editing work.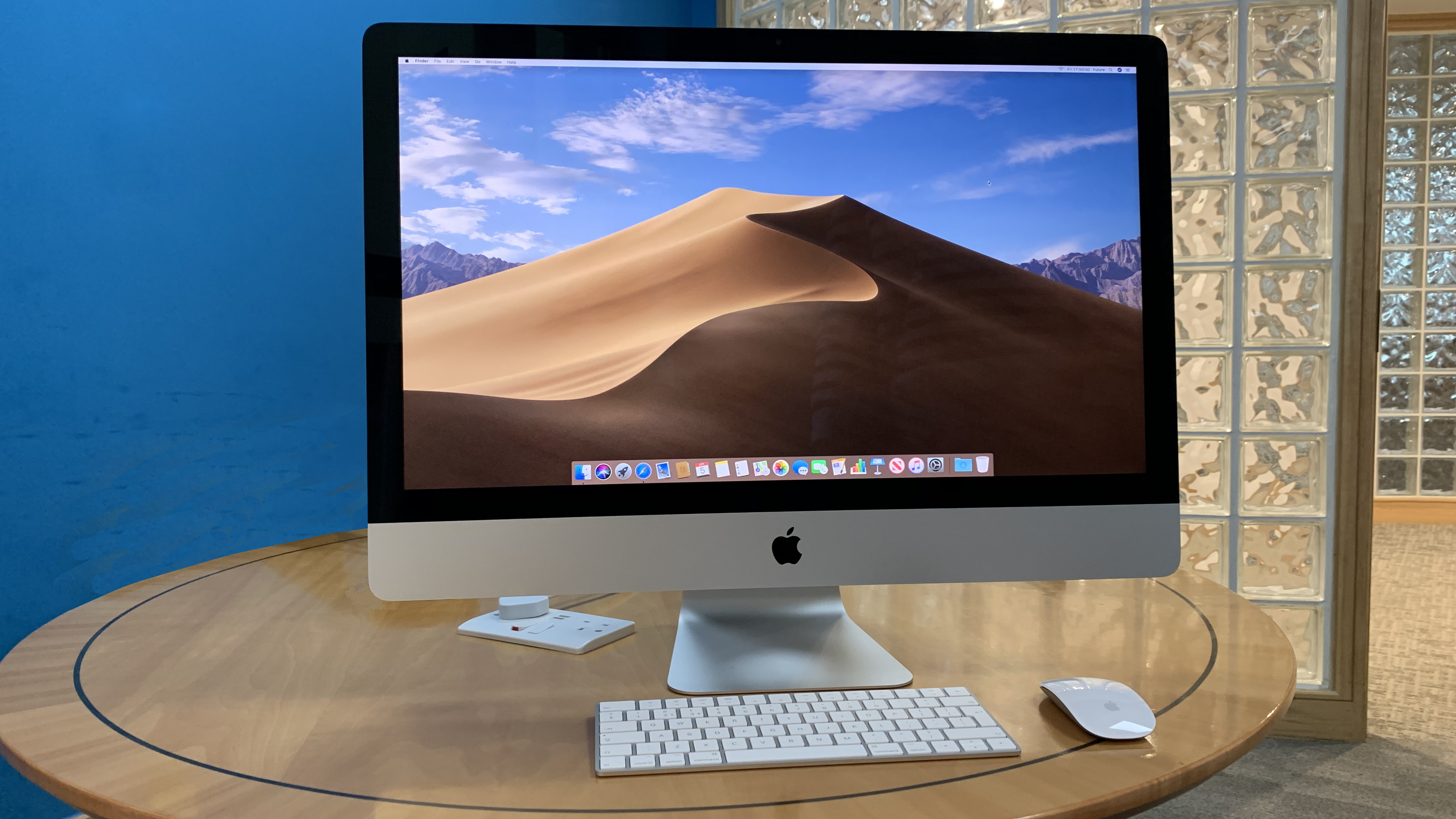 If the iMac Pro above is too expensive (and offers a level of performance that you simply don't need) but you want an Apple all-in-one, then the standard iMac is more than capable of helping you with your photo editing. While the iMac 2019 doesn't feature a touchscreen or an adjustable stand, the option for a 4K P3 wide color gamut display means it will accurately display your photos. Plus, there's the fact that because the iMac (27-inch, 2019) is no longer the latest model, so it should be getting some tempting price cuts.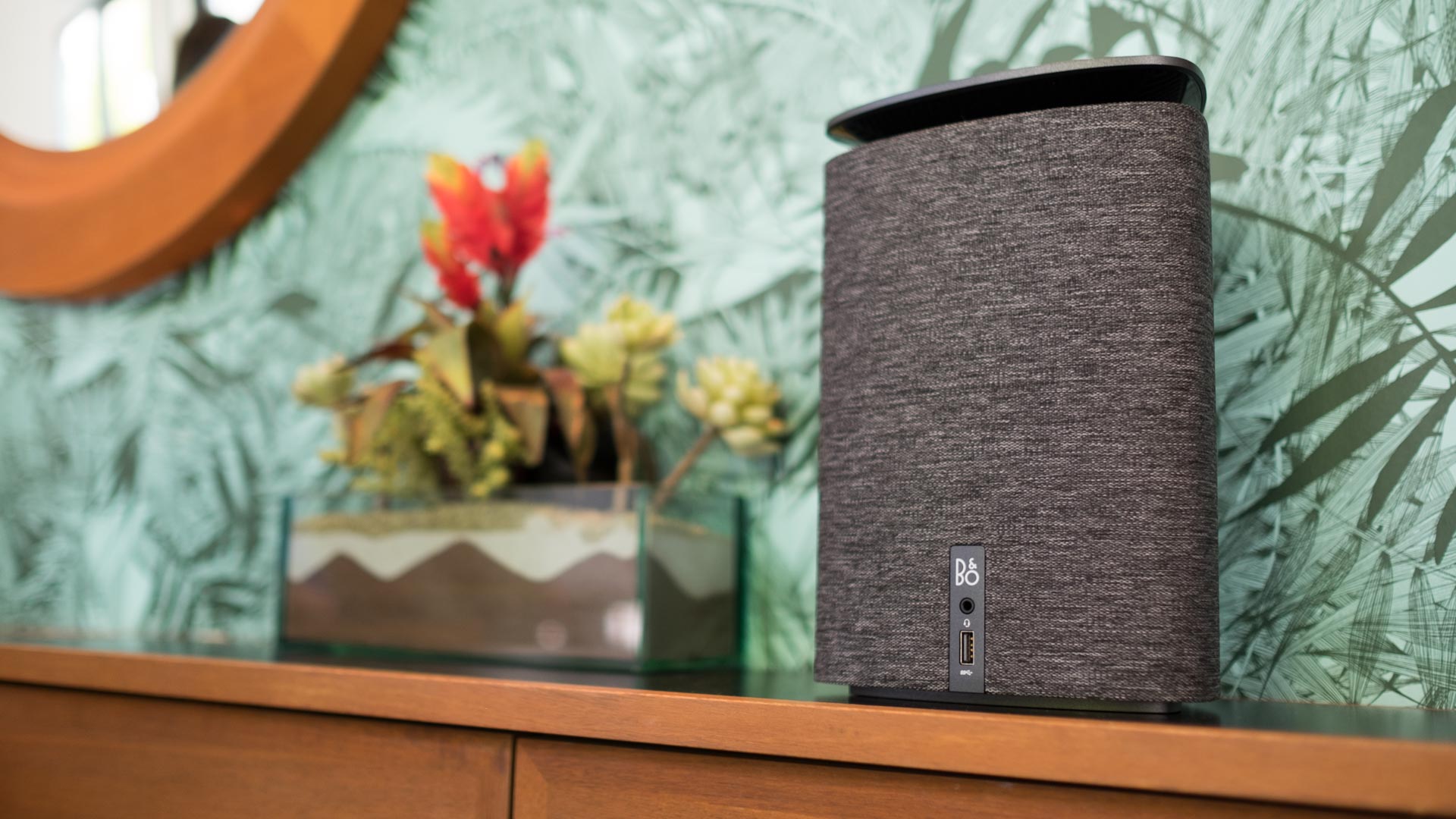 Though at first, you might confuse it for a fabric-woven Mac Pro refresh, the HP Pavilion Wave is anything but. This compact Windows machine packs an 6th-generation Intel Core processors and optional discrete AMD graphics with a uniquely integrated Bang & Olufsen speaker. Wrapped in a handsome fabric exterior, this is the perfect PC to have on the desk. If you love listening to music while you edit your photos, then this is a brilliant – and stylish – PC to consider.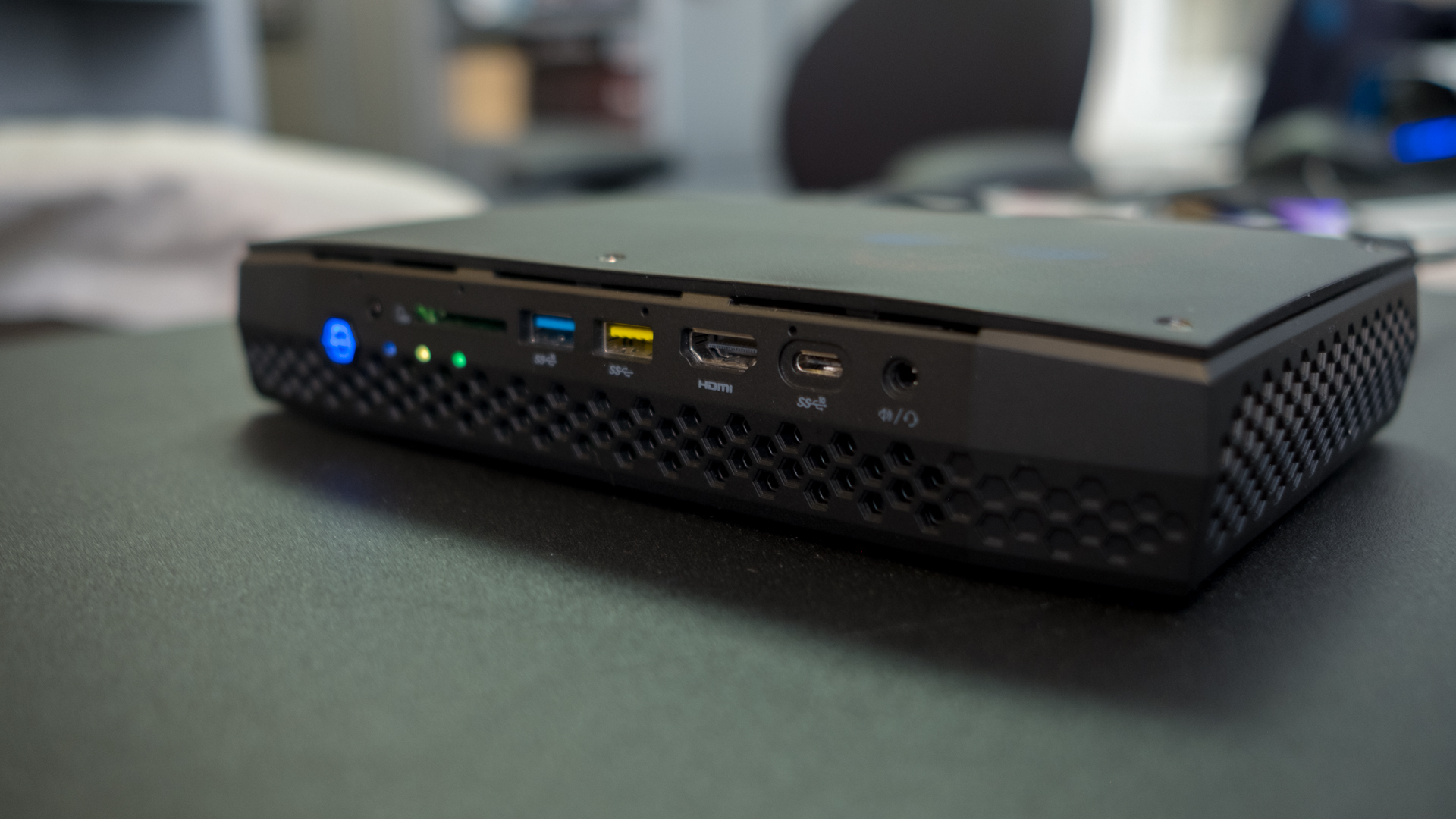 If you're looking for a great desktop experience for photo editing, but don't have a lot of space, look no further than the Intel Hades Canyon NUC. In this tiny bare-bones PC, you have an insanely powerful 8th-generation Intel Core i7 processor, and discrete-class Radeon graphics – once you throw in some RAM and storage, you've got a small and easily portable PC that can handle photo editing with ease. If you often travel around and want a powerful and dependable PC for photo editing, then this is definitely worth considering.
---
Below is an excerpt of "The Digital Darkroom: The Definitive Guide to Photo Editing" by James Abbott, published by Ilex Press (£17.70 on Amazon.co.uk). James talks briefly about the differences between Apple and Windows-based devices when it comes to photo editing.
"With two major systems available in Apple and Windows computers, which one is truly better for photo editing? All professional photographers use Macs, don't they? And aren't Macs simply much better at running photo editing software than Windows PCs? When Photoshop 1.0 was launched back in 1990 it was Mac-only software, and it wasn't until 1993 with version 2.5 that it became available for Windows computers. Macs remained the favorite option for graphic designers, and this, alongside the fact that digital typography began on Macs, helped to create the idea that Macs were best for running Photoshop.
The reality is that running Adobe and Affinity Photo (ed: probably the most potent rival to Adobe's hegemony) – is identical on both Mac and Windows PCs. There really are no differences in performance, features, or functionality, although faster and more powerful computers of both types are preferred. This means that you don't have to switch from Windows to Apple when you first begin editing – you can use whichever system you prefer.
I used to use Macs, but once Apple made it difficult to upgrade components such as RAM and hard drives, I switched to a Windows PC because I knew I'd be able to upgrade all components when I wanted to. The switchover was seamless, and while I miss the clean simplicity of the macOS operating system, the versatility of the Windows PCs I've owned since I switched has been well worth it.
Just one more thing: with improvements in the processing power of both Android and iOS tablets, it's now possible to edit images using these smart devices. The ability to use touch can provide a highly tactile approach to editing, and with Affinity Photo and different versions of Photoshop and Lightroom available for tablets, there's huge scope for using these devices.
From a workflow point of view, computers remain the best devices for image editing because of their greater processing power, larger screens, and increased space for storing image files. Tablets, however, are a great option when traveling for image editing on the go.
We've also featured a guide to the best video editing laptops.