The best 2-in-1 laptop 2021
Go from productive to entertained with the best 2-in-1 laptops. Offering traditional laptop form alongside tablet functionalities in one extremely versatile chassis is what they do best, and they're the perfect devices for both work and play.By adopting a versatile 2-in-1 design, the best 2-in-1 laptops are giving users several form factors or use modes in one single device. As a result, they save consumers time, money, and even energy – if you're environmentally conscious, you'll appreciate knowing you just have one device to charge at the end of the day. And, because they are often fitted with the best processors, the best graphics cards, and speedy RAM as well, they'll see you through demanding tasks, perhaps even video editing.

The best 2-in-1 laptops will let you effortlessly go from doing your work using the traditional laptop form to taking down notes or planning your week in tablet form to watching Disney+ or Netflix in tent mode. No matter what your needs are, you'll find something below with HP, Lenovo, and Dell laptops sitting at the top of the pile, and options that range from the best Windows laptops to the best Chromebooks.

Although not all 2-in-1 laptops are expected to go on sale for Prime Day 2021, we expect some devices to show up in the Prime Day deals like the Dell XPS line. We're keeping track of all best deals from now until June 22, so keep checking in.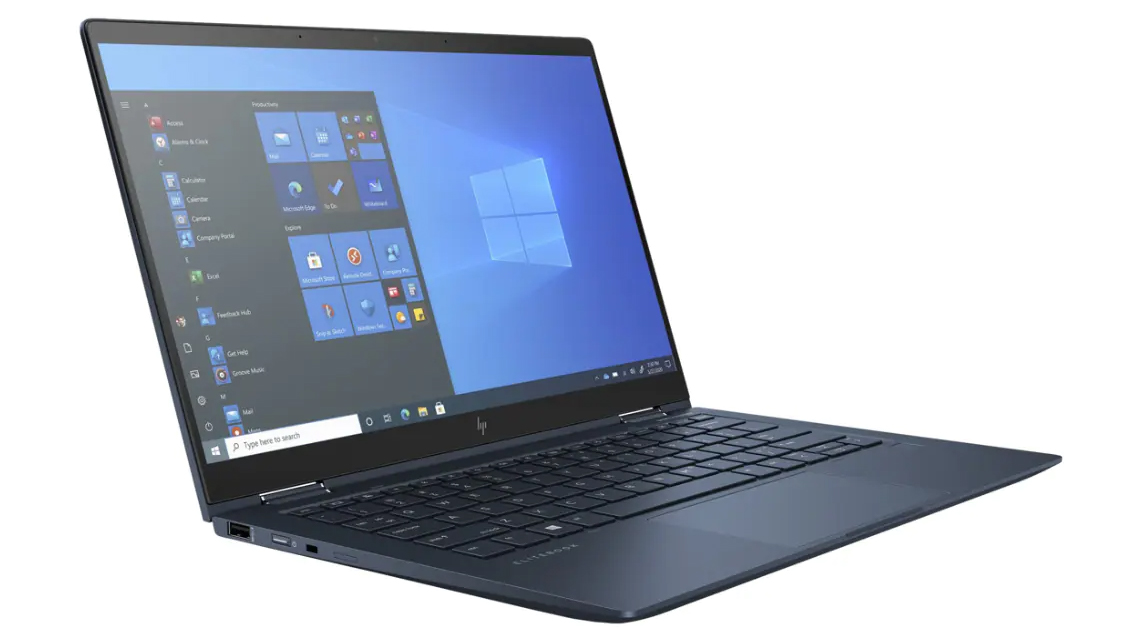 HP's impressive business laptop is back with its smart design, great battery life, and 2-in-1 prowess. Of course, it's more powerful now than it's ever been, touting 11th-gen Intel Core chips, Intel Iris Xe graphics, and now a 4K display, upgrading from its previous Full HD models. There's a lot to love here, and it might just be as close to being the perfect business laptop as any manufacturer can get. If you can afford it. However, as it is meant for professionals, it's definitely worth the investment.
Read the full review: HP Elite Dragonfly G2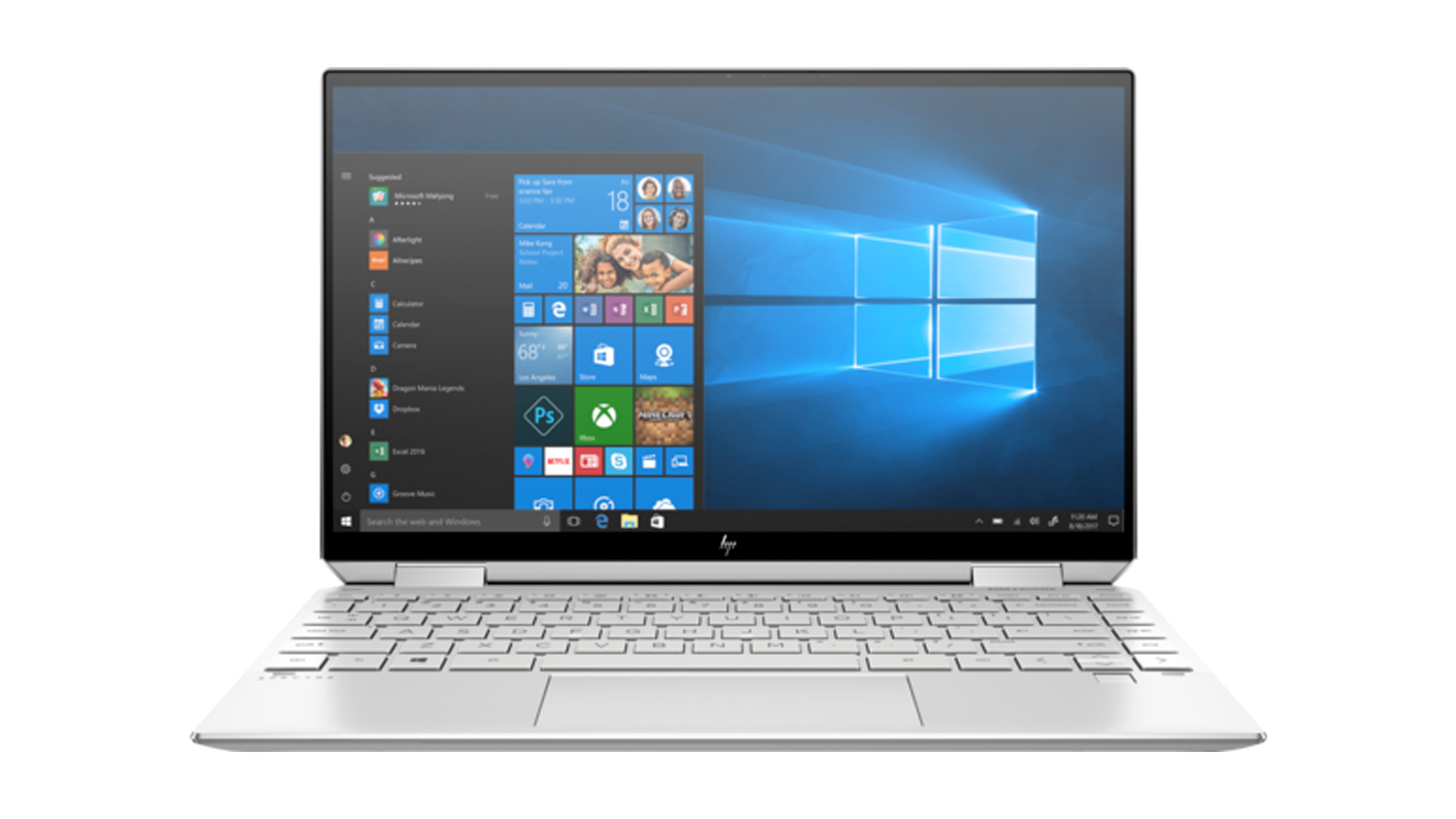 The flagship HP Spectre x360 (2021) is the newest in the flagship product line and continues the tradition of pairing elegance and premium design with the newest in specs for a 2-in-1 laptop that's as much substance as it is style. This gorgeous Windows laptop comes with the new 11th-gen Intel CPU and enough battery life to get you through a long day at work. While it does come with a price tag to match and its 2-in-1 factor can be bulky for those making use of its tablet mode, not to mention that it can get loud, it's a stunning laptop with excellent performance.
Read the full review: HP Spectre x360 (2021)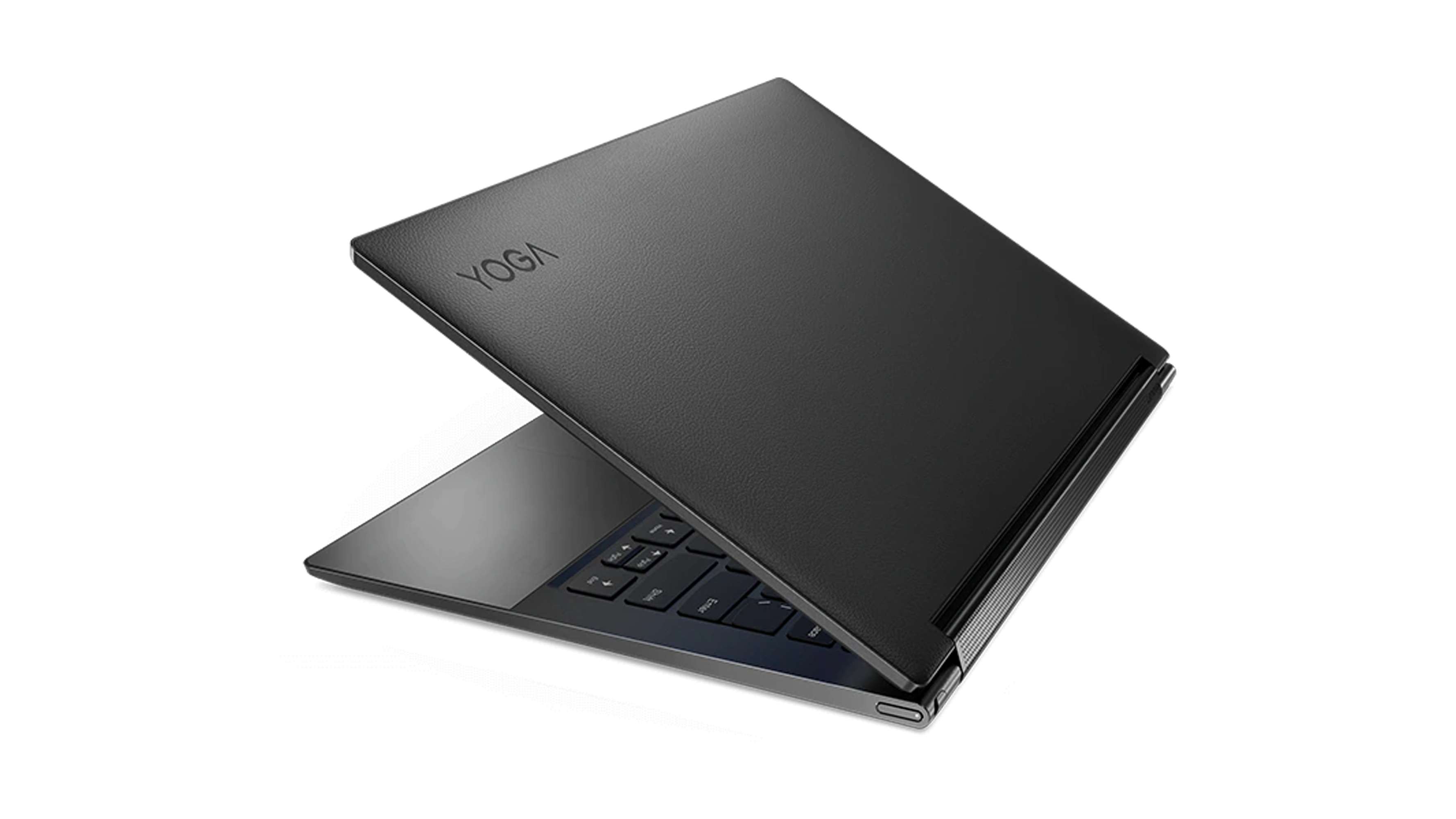 If you want a high-performance 2-in-1 laptop that will keep going long after its rivals have given up, the Intel Evo-certified Lenovo Yoga 9i is the best 2-in-1 laptop for you. The price of entry here isn't what you would categorize as cheap, but given the power, battery life, and premium features like the rechargeable Lenovo Active Pen and its reasonably quick pen charging dock built-in on the laptop, it's actually quite reasonably priced. This means that you're getting a lot of value for paying just a bit more.
Read the full review: Lenovo Yoga 9i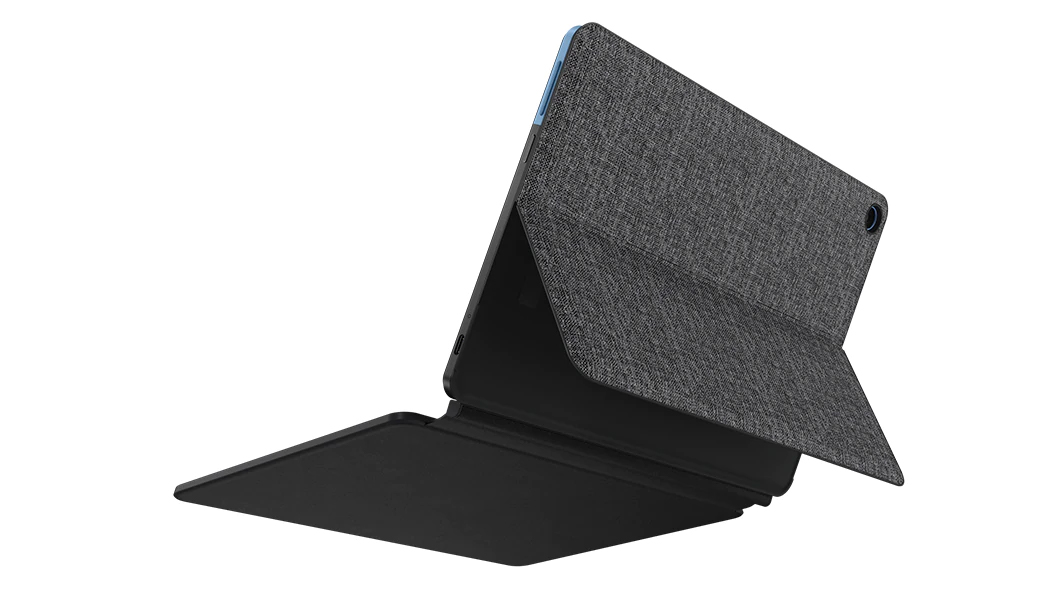 Is it a Chromebook or is it a tablet? Well, luckily, you won't have to decide. True to its name, this Chromebook delivers two form factors in one, while utilizing the versatility of the Chrome OS and setting you back much less than many of the top Windows tablets out there. Of course, true to its Chromebook nature, its battery packs an incredibly long life of almost 22 hours – you could pull an all-nighter, work through the day and mid-afternoon, and you'll still pass out before it runs out of juice. For this price, sacrifices have to be made, naturally – the keyboard is tiny, the trackpad isn't as reliable, and the charger and headphones share one port. However, if budget is your top priority, this is definitely among the best 2-in-1 laptops in 2021.
Read the full review: Lenovo IdeaPad Duet Chromebook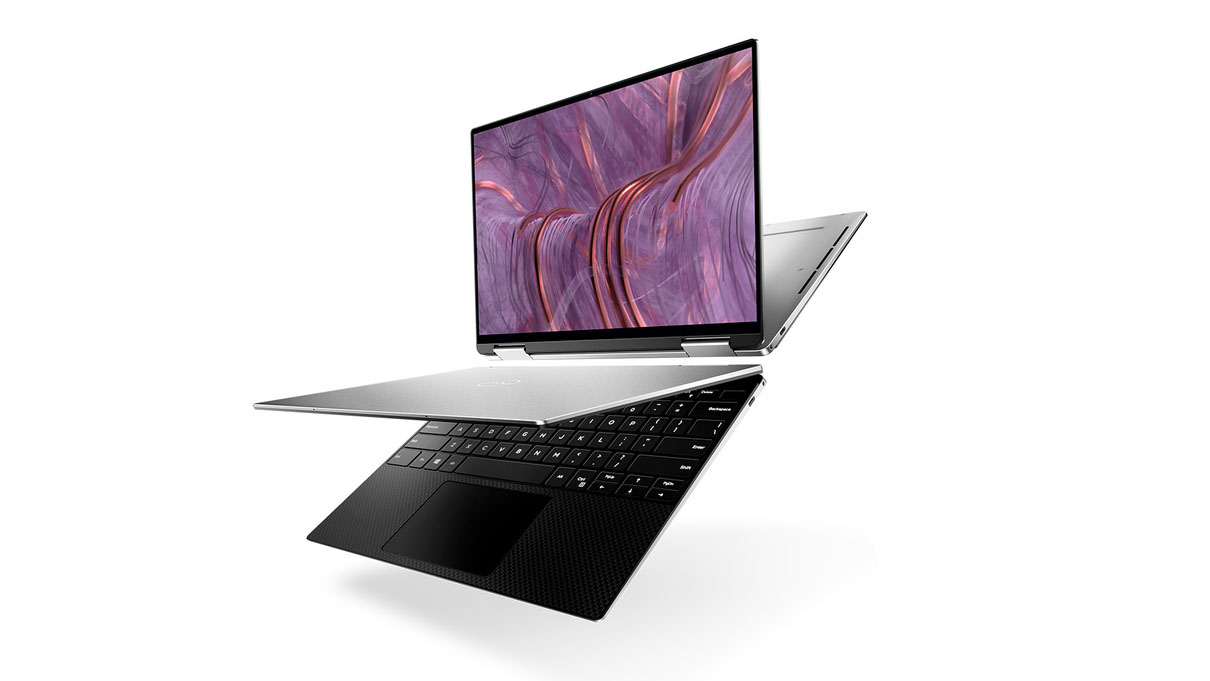 The Dell XPS line has been upping the ante in the world of portables since launching, and that hasn't changed. It may now have penetrated the premium game, forcing its budget-conscious fans to look for cheaper alternatives, but that higher price tag hasn't changed the fact that these are some of the best laptops in the world, with the Dell XPS 13 2-in-1 (2020) touting more versatility thanks to its hybrid design. We love this laptop so much, we'd get it just for the pleasure of using it. But, if that price is holding you back, let us assure you: this is worth paying extra for.
Read the full review: Dell XPS 13 2-in-1 (2020)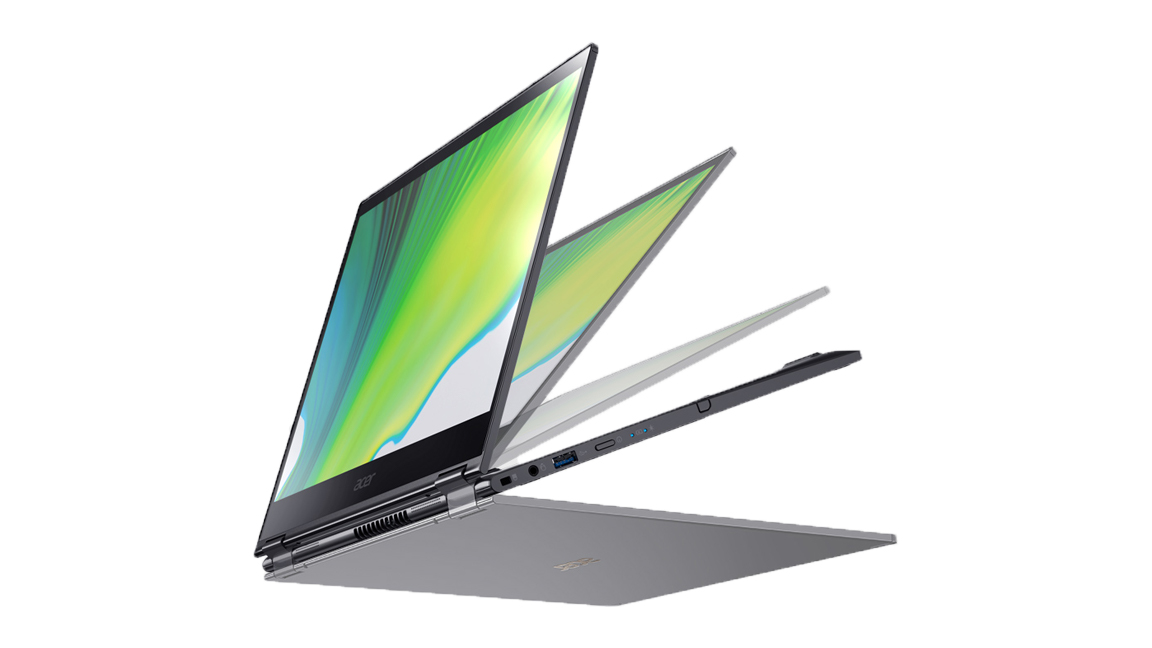 A great feature set definitely adds a lot of value, and if you're looking for the best 2-in-1 laptops, that's one thing to keep an eye out for. It's that combined with its affordability that makes the Acer Spin 5 (2020) a terrific candidate. This 2-in-1 laptop isn't just versatile due to its form factors and fantastic battery life. It also comes with a 3:2 display and a feature-rich stylus that together give it that extra advantage for students and professional over its rivals: an easy and seamless note-taking experience. If you're one of those folks who have a contempt for typing up notes in class, this old-school approach might just seal the deal.
Read the full review: Acer Spin 5 (2020)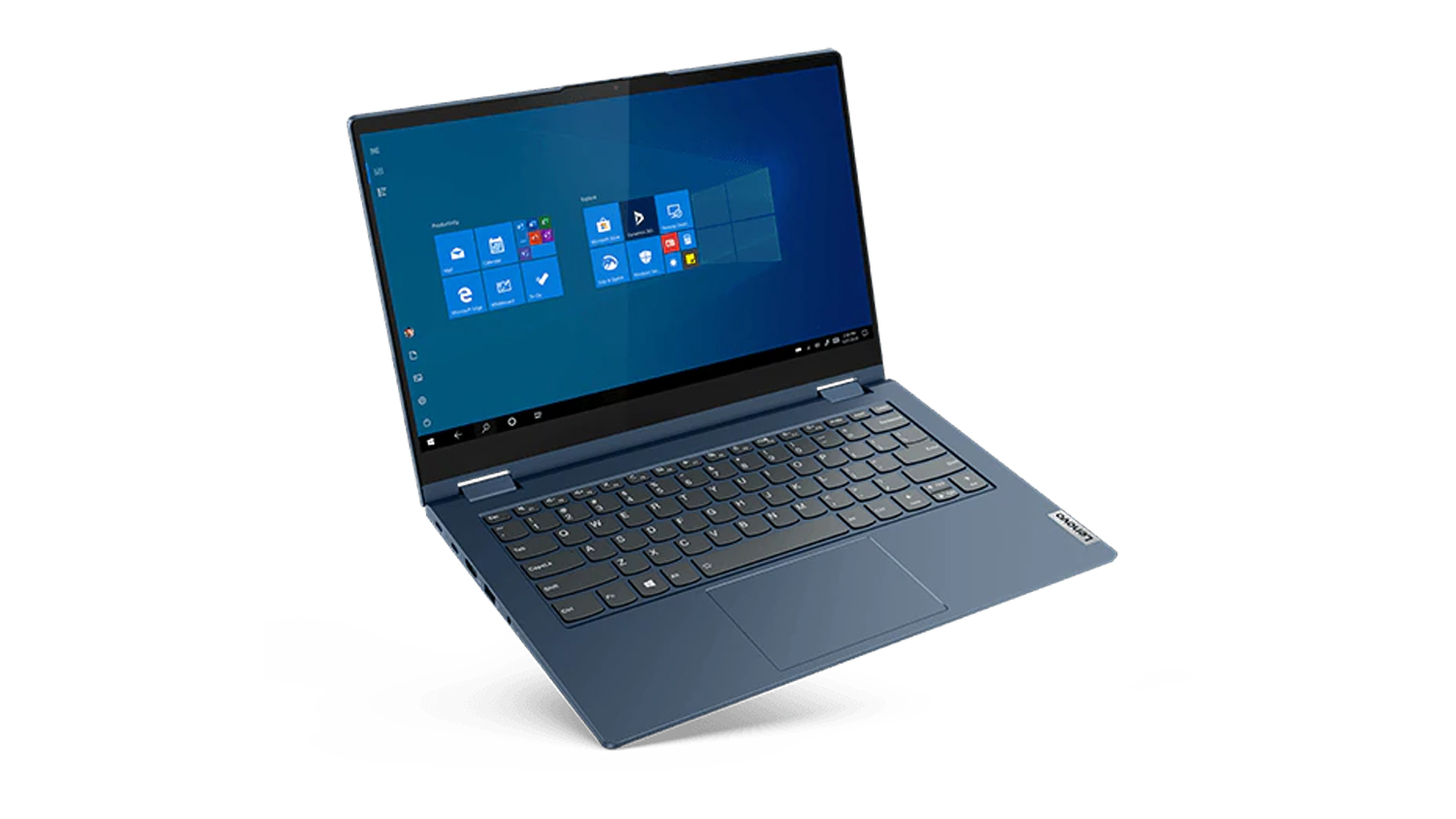 Lenovo's latest release, the ThinkBook 14S Yoga, is a solid and affordable convertible that comes with some great features and a terrific performance – not to mention that coveted 2-in-1 design and a garaged pen, which doesn't come standard on every hybrid. There's a lot to love here, starting with its great price-to-performance ratio, even though admittedly, it isn't perfect. That battery life, for example, is no match to the competition. Still, this is among the best 2-in-1 laptops out there.
Read the full review: Lenovo Thinkpad 14S Yoga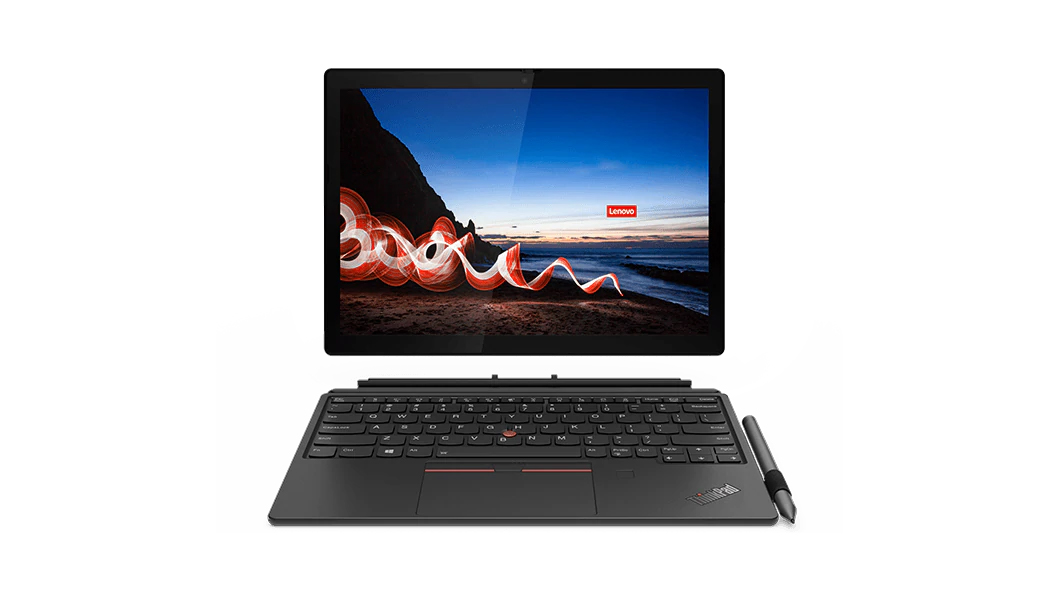 Business laptops are a dime a dozen, but once in a while, you get one that's just a little more special than the others. The Lenovo ThinkPad X12 Detachable is a more versatile option, touting a detachable, portfolio-style keyboard that allows its users to seamlessly go from full tablet to full traditional laptop in seconds. Of course, as it is still a business laptop, it comes with a host of business-centric features, from robust security to surprisingly long battery life.
Read the full review: Lenovo ThinkPad X12 Detachable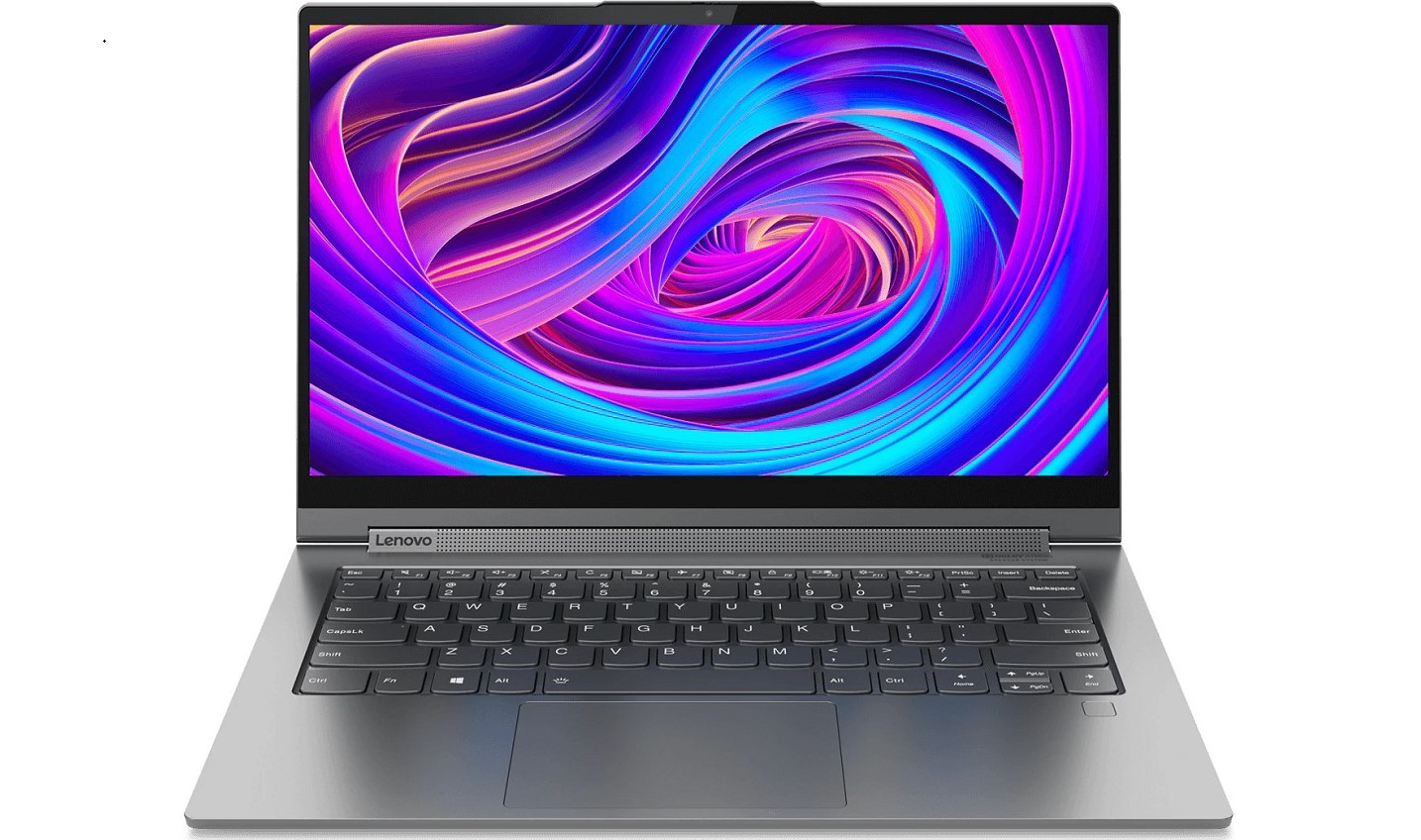 The Lenovo Yoga C940 is a stunning laptop. It's clear Lenovo spared no expense in its design, making a gorgeous-looking portable. But, it also comes with plenty of power under the hood. Rounding the experience is a comfortable keyboard, a rotating soundbar with 2 additional speakers, a touch pen as well as a TrueBlock Privacy Shutter. While it's not a perfect computer – the battery life is not quite up to par – it more than holds its own against the competition, with Lenovo offering a stylish and powerful Ultrabook that's perfect for any digital nomad.
Read the full review: Lenovo Yoga C940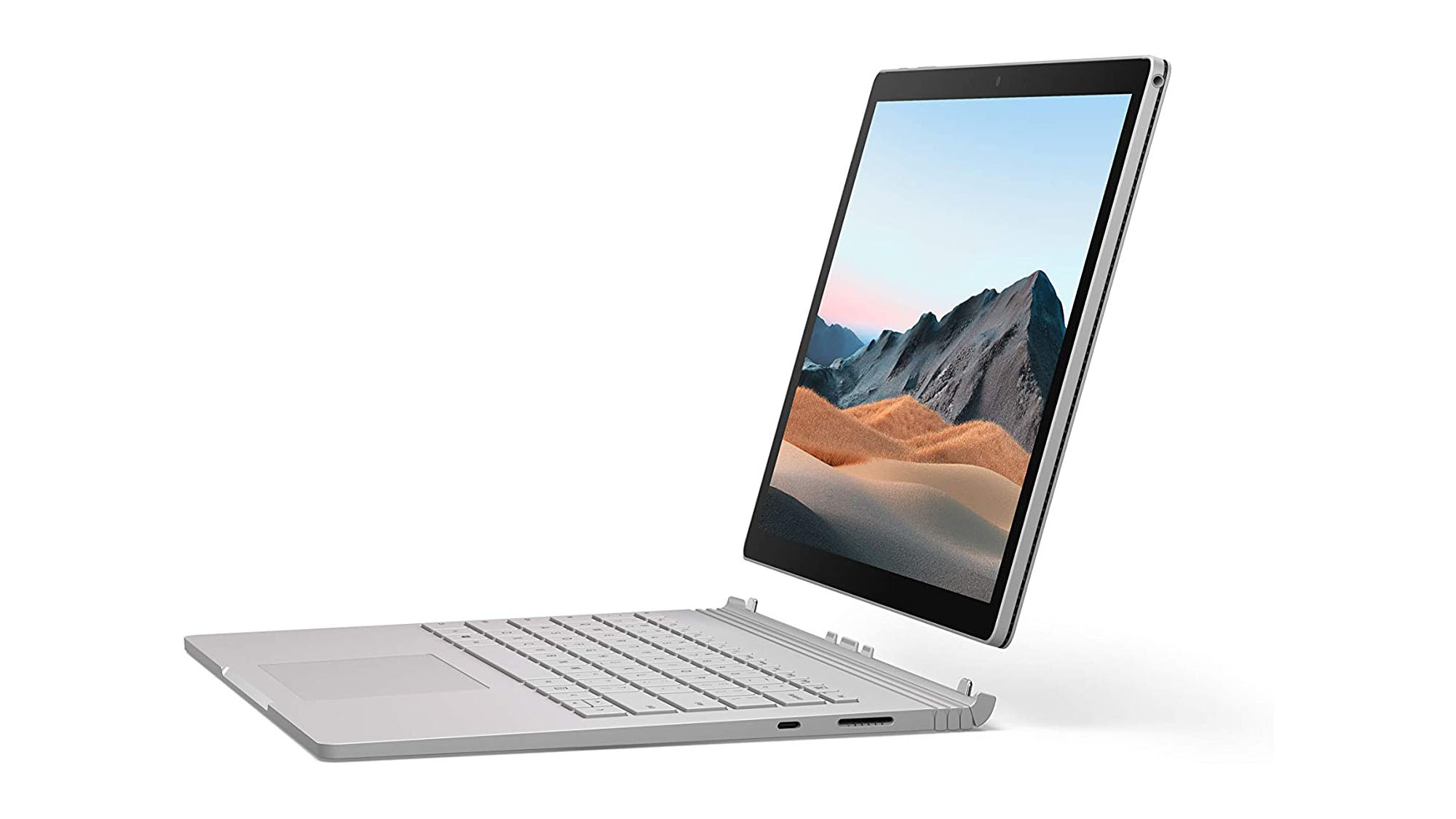 In many ways, the Surface Book 3 is an example of just how far the best laptops have come in just a few short years. It has an extremely premium piece of kit – with one of the best displays we've used in a laptop, a keyboard that will put the MacBook Pro's new Magic Keyboards to shame, and a hybrid design with a removable screen. This follow-up to the outstanding Surface Book 2 is truly one of the best 2-in-1 laptops 2021 has to offer. Unfortunately, it's held back by a weaker processor (next to its rivals), lackluster speakers, and a high price tag. Still, it's an excellent portable, if you've got the money for it and don't.
Read the full review: Microsoft Surface Book 3
Gabe Carey and Bill Thomas have also contributed to this article
Images Credit: TechRadar
With the best 2-in-1 laptops, you'll often be taking them out and about thanks to their versatility and portability, so it's always a good idea to get them insured against accidental damage and theft. If you're in the UK, then you can shop around and compare contents insurance to keep your gadgets, including laptops, protected.